Children

Nysa Devgan, Yug Devgan

Spouse

Ajay Devgan (m. 1999)




Full Name

Kajol Mukherjee Devgan






Born

5 August 1974 (age 46) (

1974-08-05

)

Relatives

Tanisha Mukherjee (Sister)

Movies




Similar

Shah Rukh Khan, Rani Mukerji, Kareena Kapoor
Kajol (born Kajol Mukherjee; 5 August 1974), also known by her married name Kajol Devgan, is an Indian film actress, who predominantly works in Hindi cinema. Born in Mumbai to the Mukherjee-Samarth family, she is the daughter of actress Tanuja Samarth and late filmmaker Shomu Mukherjee. Regarded as one of India's most successful and highest-paid actresses, Kajol is the recipient of numerous accolades, including six Filmfare Awards, among twelve nominations. Along with her late aunt Nutan, she holds the record for most Best Actress wins at Filmfare, with five. In 2011, the Government of India awarded her with the Padma Shri, the fourth highest civilian honour of the country.
Contents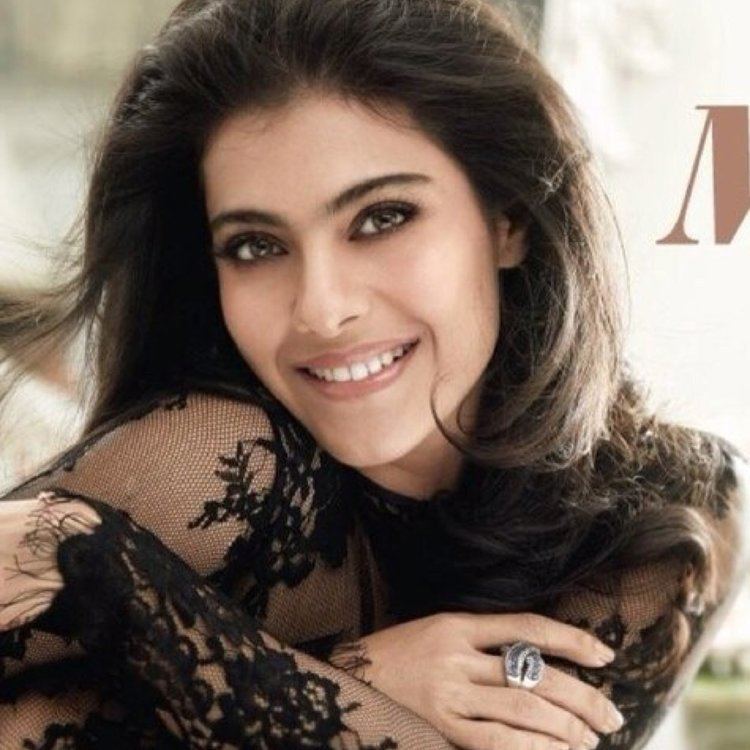 After making her acting debut in the 1992 romance Bekhudi, with her mother, Kajol had her first commercial success with the 1993 thriller Baazigar. She rose to prominence by featuring as the female lead in five of India's annually top-grossing romances—Yeh Dillagi (1994), Ishq (1997), Pyaar Kiya To Darna Kya (1998), Pyaar To Hona Hi Tha (1998) and Hum Aapke Dil Mein Rehte Hain (1999)—and received wide critical recognition for playing against type in the 1997 mystery film Gupt: The Hidden Truth, that earned her a Filmfare Award for Best Villain, and the 1998 psychological thriller Dushman. Her acclaimed portrayal of a conservative NRI in the blockbuster romance Dilwale Dulhania Le Jayenge (1995), a tomboy in the blockbuster romance Kuch Kuch Hota Hai (1998), a lower middle class Punjabi woman in the blockbuster melodrama Kabhi Khushi Kabhie Gham... (2001), a blind Kashmiri woman in the romantic thriller Fanaa (2006) and a divorced, single mother in the drama My Name Is Khan (2010) garnered her five Filmfare Awards for Best Actress. Following a five-year sabbatical from full-time acting in 2001, Kajol received praise for portraying the lead female roles in the dramas U Me Aur Hum (2008) and We Are Family (2010), and the comedy Dilwale (2015).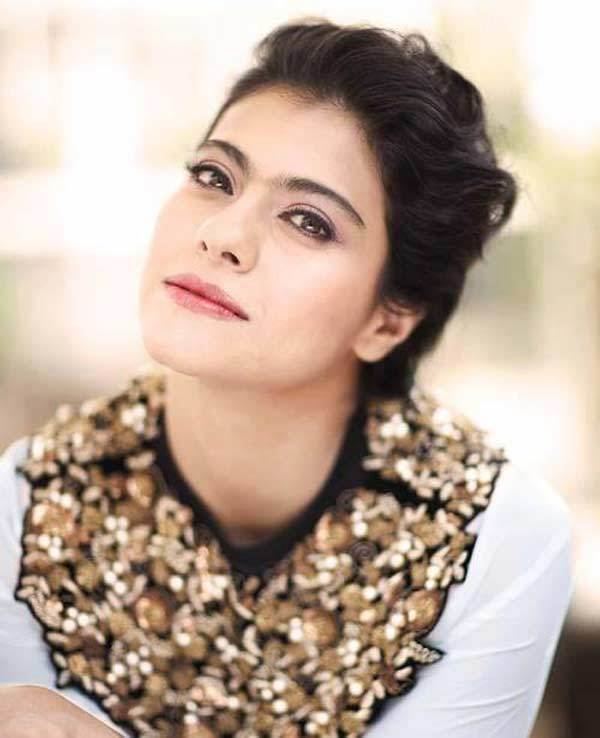 In addition to acting in films, Kajol is a social activist and is noted for her work with widows and children, for which she received the Karmaveer Puraskaar in 2008. She has featured as a talent judge for Zee TV's reality show Rock-N-Roll Family and holds a managerial position at Devgn Entertainment and Software Ltd. Kajol has been married to actor Ajay Devgan since 1999, with whom she has two children.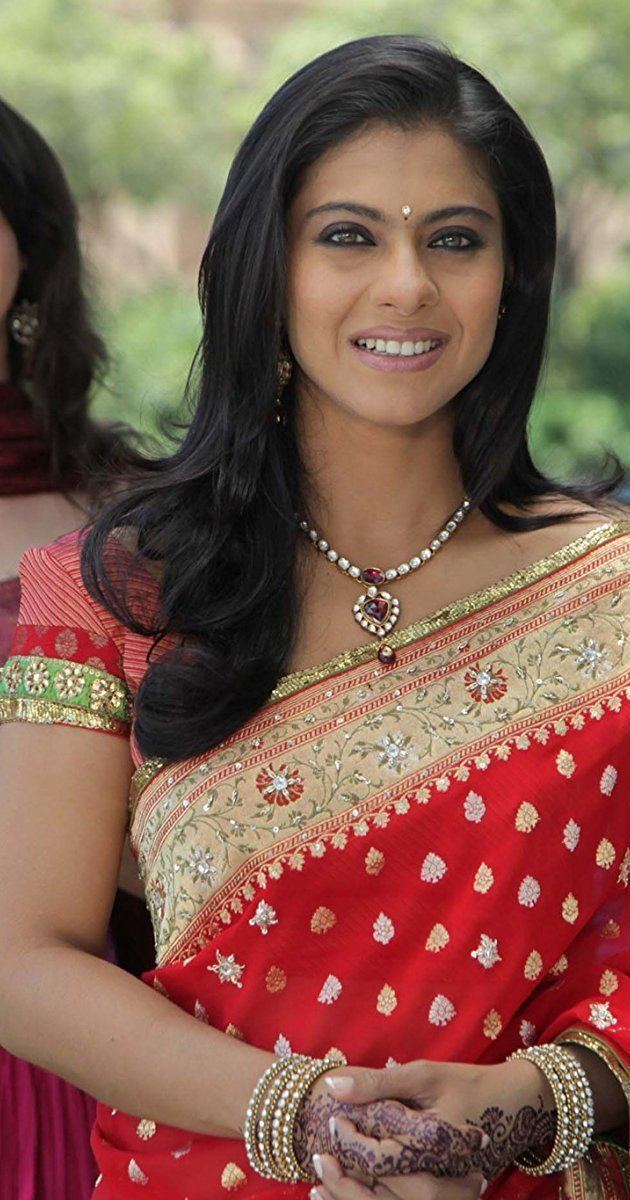 The true bollywood queen kajol biography
Early life and background
Kajol was born in Mumbai to the Mukherjee-Samarth film family of Bengali-Marathi descent. Her mother, Tanuja, is an actress, while her father Shomu Mukherjee was a film director and producer. Shomu died in 2008 after suffering cardiac arrest. Kajol's younger sister, Tanishaa Mukherjee is also an actress. Her maternal aunt was actress Nutan and her maternal grandmother, Shobhna Samarth, and great grandmother, Rattan Bai, were both involved in Hindi cinema. Her paternal uncles, Joy Mukherjee and Deb Mukherjee, are film producers, while her paternal and maternal grandfathers, Sashadhar Mukherjee and Kumarsen Samarth, were filmmakers. Kajol's cousins Rani Mukerji, Sharbani Mukherjee and Mohnish Behl are also Bollywood actors; whereas another cousin of hers, Ayan Mukerji is a director.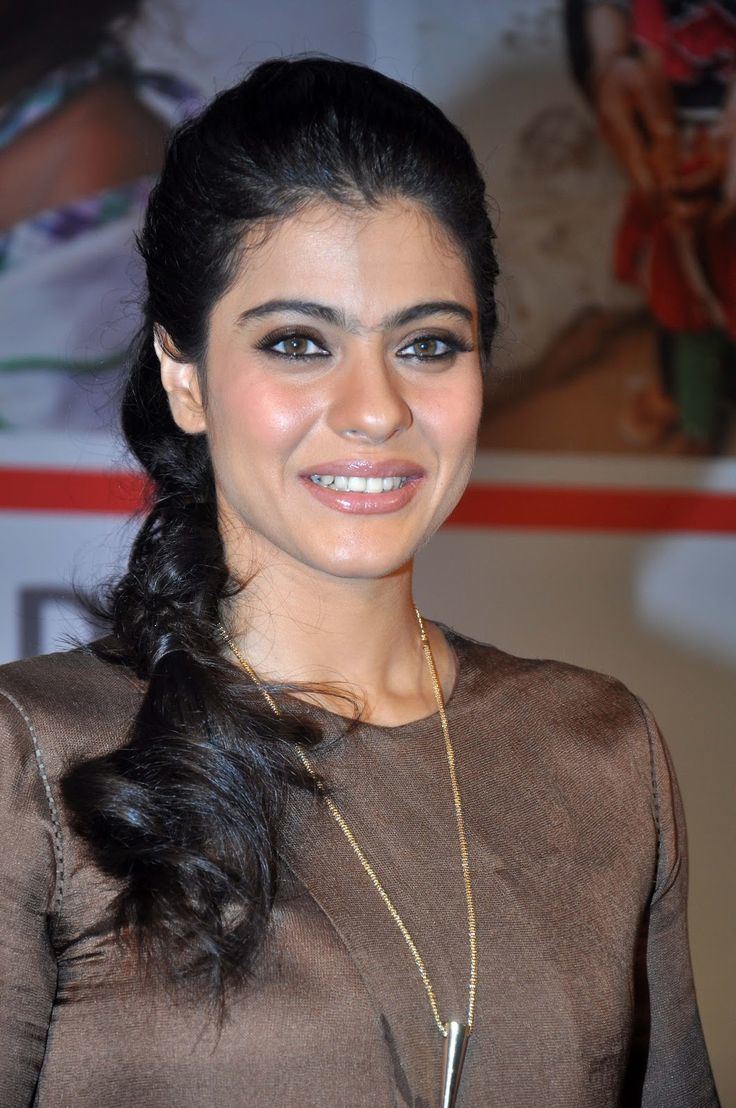 Kajol describes herself as being "extremely mischievous" as a child. She added that she was very stubborn and impulsive from a very young age. Her parents separated when she was young; but according to Tanuja, Kajol was not affected by the split as "we never argued in front of [her]". In the absence of her mother, Kajol was looked after by her maternal grandmother, who "never let me feel that my mother was away and working". According to Kajol, her mother inculcated a sense of independence in her at a very young age. Growing up between two separate cultures, she inherited her "Maharashtrian pragmatism" from her mother and her "Bengali temperament" from her father.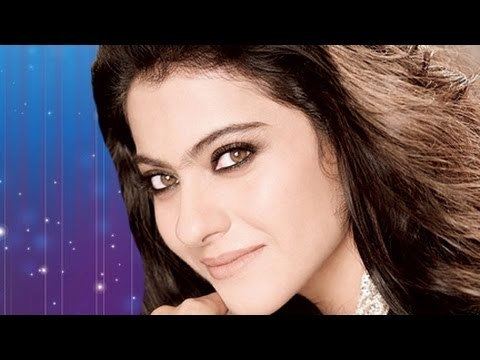 Kajol studied at the St Joseph Convent boarding school in Panchgani. Apart from her studies, she participated in extra-curricular activities, such as dancing. It was in school that she began to form an active interest in reading fiction, as it helped her "through the bad moments" in her life. At the age of sixteen, she began work on Rahul Rawail's film Bekhudi, which according to her was a "big dose of luck". She initially intended to return to school after shooting for the film during her summer vacations. However, she eventually dropped out of school to pursue a full-time career in film. On not completing her education, she quoted, "I don't think I am any less well-rounded because I didn't complete school".
1992–96: Debut and Rise To Prominence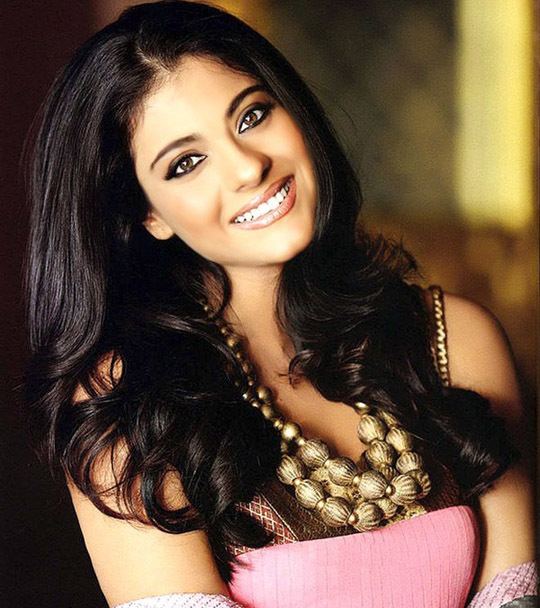 Kajol made her acting debut at the age of seventeen in the 1992 romantic drama Bekhudi alongside debutante Kamal Sadanah and her mother Tanuja, who in the film also played her mother. Kajol played Radhika, a girl who falls in love with Sadanah's character despite her parents' wish for her to marry another man. Although the film turned out to be a box office flop, Kajol's performance was noticed and she was signed for Baazigar (1993), a thriller by Abbas-Mustan, which emerged as a major commercial success. Inspired from the Hollywood film A Kiss Before Dying, the film co-starred Shah Rukh Khan, Shilpa Shetty and Siddharth Ray, and saw Kajol portray the leading role of Priya Chopra, a girl who falls in love with her sister's murderer. The film marked the first of her many collaborations with Khan.
In 1994, Kajol featured in the melodrama Udhaar Ki Zindagi, as the granddaughter of the characters played by Jeetendra and Moushumi Chatterjee. The film, which was a remake of the hit Telugu film, Seetharamaiah Gari Manavaralu, failed to do well at the box office. However, Kajol received praise for her performance and won the BFJA Award for Best Actress. She subsequently starred in and earned public recognition with Yash Raj Films's hit romantic drama Yeh Dillagi, alongside Akshay Kumar and Saif Ali Khan. The film, which was an unofficial remake of the Hollywood film Sabrina, narrated the story of a chauffeur's daughter who becomes a model, and engages in a love triangle between two brothers. The success of Yeh Dillagi proved a breakthrough for Kajol and her performance in the film fetched her a first Best Actress nomination at the annual Filmfare Awards.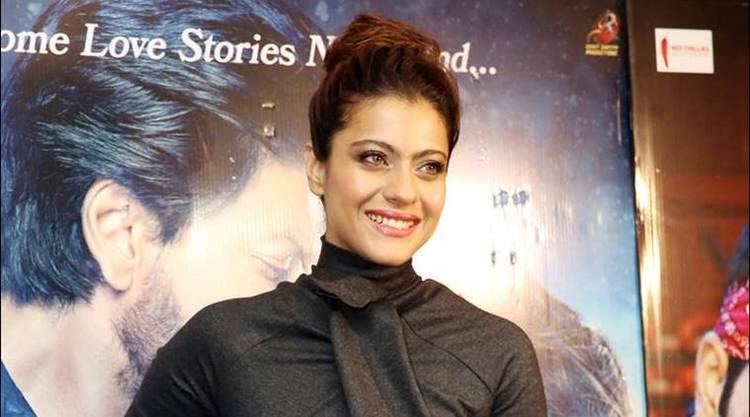 In 1995, Kajol starred in two major commercial successes—Rakesh Roshan's Karan Arjun and Aditya Chopra's Dilwale Dulhania Le Jayenge—both opposite Shah Rukh Khan. The former was a melodramatic thriller, based on the concept of reincarnation, in which she played Sonia Saxena, a supporting character who forms the love interest of Khan. The film eventually emerged as the second-highest-grossing film of the year in India. She justified playing a minor role in the film by saying, "I did Karan Arjun because I wanted to know how it feels to be an ornament. I had nothing to do in the film except look good". Kajol's next three releases that year—Taaqat, Hulchul and Gundaraj—failed to do well commercially; the latter two were her earliest collaborations with her future-husband, the actor Ajay Devgn.
Kajol's fifth and final release of the year, the romance Dilwale Dulhania Le Jayenge, was not only the biggest commercial success of 1995, but also one of the most successful films of all time in India. The film, which earned a worldwide gross of ₹1.23 billion (US$19 million) at the time of release, has been continuously running in Mumbai ever since. Dilwale Dulhania Le Jayenge was also a major critical success; it won ten Filmfare Awards, and Kajol's performance as Simran Singh, a young Non-resident Indian from London who falls for Shah Rukh Khan's character was praised, earning her a first Filmfare Award for Best Actress. In 2005, Indiatimes Movies ranked the movie amongst the 25 Must See Bollywood Films, citing it as a "trendsetter of sorts". In that same year's retrospective review by Rediff, Raja Sen stated that Kajol was "wisely picked ... to play Simran, the real-as-life actress bringing warmth and credulity to the initially prudish and reluctant Simran. Not to mention the on-screen chemistry that has become the stuff of legend." In 1996, Kajol starred in Vikram Bhatt's action drama Bambai Ka Babu, opposite Saif Ali Khan and Atul Agnihotri. Upon release, the film emerged as a major critical and commercial disaster.
1997–98: Widespread success
In 1997, her portrayal of Isha Diwan, a psychopath serial killer and obsessive lover, in Gupt: The Hidden Truth, was lauded by critics and proved to be a major turning point in her career. She explained that playing Diwan was the "toughest role" of her career as it was "difficult to play a mean character". In an interview with The Hindu, director Rajiv Rai quoted, "[I] tapped the versatile artistry in Kajol in Gupt! [She] had a complex role and she certainly brought a rare finesse to her etching of that character in the film". The suspense thriller, which co-starred Bobby Deol and Manisha Koirala, also emerged as a major commercial success. Kajol eventually became the first actress to be nominated for and win the Filmfare Award for Best Performance in a Negative Role.
Following a leading role opposite Aditya Pancholi and Saif Ali Khan in Sanjay Gupta's box office flop, the reincarnation romance Hameshaa, Kajol starred as an aspiring nun in Rajiv Menon's Tamil film – the romantic drama Minsaara Kanavu – opposite Arvind Swamy and Prabhu Deva. Kajol revealed that she found dancing alongside Prabhu Deva difficult and it "took me 20 retakes and 30 rehearsals" to get the steps right. Her performance met with appreciation with The Indian Express reviewing, "Kajol is full of beans and fits into her character with commendable ease. Hers is perhaps one of the most expressive faces of the present." The film was dubbed in Hindi as Sapnay and released in Northern India. The original Tamil version was a box office success, but the dubbed version emerged as a commercial failure. Her next release was Indra Kumar's romantic comedy Ishq alongside Aamir Khan, Juhi Chawla and Ajay Devgn, in which she played Kajal, a poor girl in love with a rich boy, played by Devgn. Upon release, the film emerged as a major commercial success, with critical praise directed to the performances of the four leads.
In 1998, Kajol established herself as a leading actress of contemporary Hindi cinema by featuring in three of the top-grossing productions of the year. Her first release that year was Sohail Khan's romantic comedy Pyaar Kiya To Darna Kya, in which she played Muskaan Thakur, a naive village girl who falls in love with a rich boy (played by Salman Khan), but faces difficulties in convincing her elder brother about her relationship. The film not just emerged as a box office hit, but also garnered positive comments from critics, as did Kajol's performance. In her next release, the psychological thriller Dushman, Kajol played the dual roles of twin sisters, Sonia and Naina Saigal, alongside Sanjay Dutt and Ashutosh Rana. Directed by Tanuja Chandra and written by Mahesh Bhatt, the film revolves around Naina avenging the rape and murder of her sister, and won Kajol critical appreciation with reviewer Sukanya Verma writing, "Kajol is in superb form, both as the opinionated career-minded twin who is murdered, and as the avenger. Even she must have preferred less glycerine and more restraint." Despite underperforming at the box office, Dushman proved to be a major critical success. For her performance, Kajol won her first Screen Award for Best Actress and received a Best Actress nomination at Filmfare.
She next starred opposite Ajay Devgn in Anees Bazmee's romantic comedy Pyaar To Hona Hi Tha, a remake of the Hollywood hit French Kiss. In the film, she played the comic role of Sanjana, a clumsy woman who travels from Paris to India in search of her philandering fiancé, however, falls for another man, played by Devgn. A review from Planet Bollywood noted, "Kajol, like usual, is brilliant in her role as Sanjana. She makes you cry, laugh, get angry, and smile all within the two and a half hour movie. Her acting is on par with Meg Ryan in the English flick". The film emerged as a "super-hit" commercially and fetched Kajol a second Best Actress nomination at Filmfare that year.
However, her biggest success that year was her final release, Karan Johar's directorial debut, the romance Kuch Kuch Hota Hai. Co-starring Shah Rukh Khan, her cousin Rani Mukerji and Salman Khan, the film emerged as an all-time blockbuster in both India and overseas with a worldwide gross of ₹1 billion (US$16 million). Kajol played Anjali Sharma, an unattractive fun-loving tomboy, who later transforms into a feminine and beautiful girl, and is secretly in love with her best friend, played by Shah Rukh Khan. A review carried by The Times of India wrote, "Kajol is almost mesmeric as Anjali, the firebrand youngster who doesn't know whether she should settle for best girl or basketball buddy. [...] Kajol with her baggy apparel, her bouncy bob cut and her boyish banter is absolutely riveting." She eventually won her second Best Actress award at the 44th Filmfare Awards ceremony and first Zee Cine Award for Best Actress for her performance in the film. Filmfare included Kajol's work in both Dushman and Kuch Kuch Hota Hai in their listing of Indian cinema's "80 Most Iconic performances".
1999–2001: Commercial fluctuations
In 1999, after her marriage with Ajay Devgn, Kajol featured in a supporting role alongside him and Mahima Chaudhry in Prakash Jha's drama Dil Kya Kare. She played Nandita Rai, the other woman in the life of Anant Kishore, played by Devgn. In an interview with Filmfare she explained, "The only reason, I agreed to play my character was because it had shades of grey. I would have probably refused the wife's role. Because I felt it had nothing for me to do." Upon release, the film met with largely negative reviews. Critic Sharmila Taliculam, however, described Kajol as "the only person who gives her role a semblance of sanity". Commercially too, the film failed to do well. However, her next release, Satish Kaushik's woman's film, the drama Hum Aapke Dil Mein Rehte Hain, emerged as a critical and commercial success. Starring alongside Anil Kapoor, Kajol received another Best Actress nomination at the Filmfare ceremony for her portrayal of Megha, the deceived wife of Kapoor's character. The film met with wide media coverage for being one of the few woman-centered films to emerge as a commercial success in India.
Kajol's third and final release of 1999 was the critically and commercially unsuccessful romantic drama Hote Hote Pyar Ho Gaya, alongside Jackie Shroff, Atul Agnihotri and Ayesha Jhulka. The following year, she featured alongside her husband once again, in his home-production Raju Chacha. The children's film, with a production cost of ₹300 million (US$4.7 million) was described as the "most expensive Bollywood film ever", at the time. Upon release, the film met with negative reviews and flopped at the box office. Kajol's first release of 2001 was Rahul Rawail's comedy film Kuch Khatti Kuch Meethi, where she played the double role of Tina and Sweety Khanna, twin sisters who are separated at birth. The film was a major commercial failure and fetched negative reviews from critics. Writing for Rediff.com, Savera R Someshwar criticised Kajol's decision to star in the film; termed her as a "glamorous prop" and described her performance as "uninspiring".
Later that year, she played a leading role in Karan Johar's family drama Kabhi Khushi Kabhie Gham..., which was a blockbuster in India and the top-grossing Indian production of all-time in the overseas market until 2006. Also featuring Amitabh Bachchan, Jaya Bachchan, Shah Rukh Khan, Hrithik Roshan and Kareena Kapoor in prominent roles, Kajol played the role of Anjali Sharma, a young Punjabi woman from Delhi's Chandni Chowk area, who falls for the rich Rahul Raichand, played by Khan. Kajol, faced initial difficulties while filming for her scenes, as she was required to speak in Punjabi, a language she wasn't fluent in. However, she learnt the right pronunciation and diction with the help of producer Yash Johar and the crew members. Her comic-dramatic performance met with unanimous critical acclaim and won her several awards, including her third Filmfare Award and her second Screen Award in the Best Actress category. Taran Adarsh labelled her as "first-rate" and predicted that her "Punjabi dialect will win her immense praise". The Hindu wrote, "Kajol ... steals the thunder from under very high noses indeed. With her precise timing and subtle lingering expression, she is a delight all the way."
Following the success of Kabhi Khushi Kabhie Gham..., Kajol took a sabbatical from full-time acting. In an interview with The Times of India she revealed, "I'm not quitting films, I'm just being selective. Fortunately, I'm in a position where I can pick and choose." She added that the reason behind the break was to concentrate on her marriage and "start a family".
(2006- 2010) ;(2015-Present) : Commercial Success and Recent work
Kajol returned to films in 2006 with Kunal Kohli's romantic thriller Fanaa, opposite Aamir Khan. She, however, refused to term Fanaa as her "comeback film" because, "I never retired. I had just taken a break". The film emerged as a major box office success with a worldwide gross of ₹1 billion (US$16 million). She portrayed the role of Zooni Ali Beg, a blind Kashmiri girl who unwittingly falls in love with a terrorist, played by Khan. Both the film as well as Kajol's performance were well received, with reviewer Sudish Kamat calling her the "only reason to watch the film" and adding, "Kajol performs like she never took a break from celluloid and peps up the film with her presence." A review carried by Bloomberg noted, "[Kajol] still has the ability to light up the screen with ease, making her one of the few leading ladies who can more than match Khan's method-driven prowess." Her work in Fanaa fetched Kajol a fourth Filmfare Award and second Zee Cine Award in Best Actress category.
After the success of Fanaa, Kajol worked intermittently through the rest of the decade. She next starred in her husband's directorial debut, the drama U Me Aur Hum (2008) as Piya, a woman suffering from Alzheimer's disease. Devgn described Kajol's participation in the project by saying, "She is always thorough with the nitty-gritties of her character before she begins shooting. Since the screenplay work happened at home, Kajol was present for all the sittings and even gave her inputs." Upon release, the film performed moderately well at the box office and earned positive critical reviews for her performance. Udita Jhunjhunwala noted, "Kajol completely comes into her own here as an ailing woman unaware of her vulnerability and delicate situation. She is superb." Raja Sen added, "[Kajol] can span through happy-breezy with her eyes closed, and so the first half doesn't even pose her a challenge, but when Alzheimer's strikes Piya and she begins to forget all that matters in her life, Kajol raises the bar strikingly high." The following year, Kajol received another Best Actress nomination at the Filmfare Awards ceremony.
Kajol was next cast opposite Shah Rukh Khan in Karan Johar's My Name Is Khan, a counter-terrorism drama based on the ethnic profiling and discrimination faced by American Muslims after the 9/11 terrorist attacks My Name Is Khan released in February 2010 to highly positive reviews and emerged as an international success with a worldwide gross of ₹2 billion (US$31 million). Kajol's portrayal of Mandira, a divorced, Hindu single mother who marries a Muslim autistic man was praised by critics, with Rajeev Masand observing, "Bringing emotional depth to what is essentially Rizwan's story, Kajol is immensely likeable as Mandira, using her eyes to convey volumes, topping the performance off with a powerful breakdown scene that literally puts her through the wringer." Kajol won her fifth Best Actress award at the Filmfare for the film, thereby sharing the record for the most Best Actress wins with her late aunt, Nutan.
She next starred alongside Kareena Kapoor and Arjun Rampal in Siddharth Malhotra's moderately successful family drama We Are Family, an official adaptation of the Hollywood tearjerker Stepmom (1998). Kajol played the role of Maya, a character originally played by Susan Sarandon, and which she described as "a control freak", believing it "is something which every woman would identify with." While reviewing the film for Hindustan Times, critic Mayank Shekhar stated, "The premise is stuff dry tissues are made for. Yet, the pathos here is produced not from moments, but from performances alone: a stunning Kajol's in particular. She appears superior to Susan Sarandon, I suspect." New York Times's Rachel Saltz wrote, "The always appealing Kajol knows how to play melodrama without being melodramatic, and her naturalism gives the movie a genuine emotional kick." Her final release of the year was Toonpur Ka Super Hero, a live-action animated film, opposite Ajay Devgn. In an interview with The Express Tribune, Kajol mentioned that it was difficult to work on the film. She added, "Dubbing and shooting was equally frustrating. You had to keep so many things in mind and there were a few action sequences too where I had to do action in front of a green space, so I was smiling, scowling, laughing – all in the wrong places!" The film was a critical and commercial failure and fetched Kajol mostly negative reviews for playing a role that provided her with "no scope" to perform.
After another five-year absence from the screen, Kajol starred with Shah Rukh Khan for the seventh time (alongside Varun Dhawan and Kriti Sanon) in Rohit Shetty's comedy-drama Dilwale (2015). She portrayed Meera Dev Malik, the daughter of a mafia don who falls in love with a man from her rival family. Reviewers were generally negative about the film, however, Kajol's performance received a mixed-to-positive reception. Suhani Singh of India Today wrote: "Kajol is a radiant presence on the screen and delivers what's expected out of her – which is not much." Dilwale emerged as a major commercial success at the box office, grossing more than ₹394 crore (US$61 million) worldwide, and ranks among one of the highest-grossing Bollywood films of all time. Kajol performance in the film garnered her Best Actress nominations at various award ceremonies, including Filmfare and Screen.
As of October 2016, Kajol has committed to star in director Anand Gandhi's next untitled film, that will be produced by Ajay Devgn. She has also committed to star in Velaiilla Pattadhari 2, which marks her return to Tamil films after she was last seen in Minsaara Kanavu.
Managerial work
In 1999, following the launch of Ajay Devgn's production company, Devgan Films (now renamed Devgn Entertainment and Software Ltd), Kajol worked towards building a website for the company. In 2000, she launched an online portal, Cineexplore for the production company. She explained, "The portal takes into account every aspect of film-making. My role is that of a supervisor. I just have to overlook the proceedings. We have our hands in everything. We are making software for TV and music videos." She, however, clarified that she wasn't involved in the production aspect of the company, but participated in supervising and "overseeing everything". She was named a part-time member of Prasar Bharati in 2016.
Stage performance and television
In 1998, Kajol participated in a concert tour entitled Awesome Foursome alongside Shahrukh Khan, Juhi Chawla, and Akshay Kumar. After travelling across United Kingdom, Canada and the United States of America, Kajol refused to participate in any more world tours, as she couldn't handle "the stress".
In 2008, Kajol featured as a talent judge, alongside her husband, Ajay Devgn and mother, Tanuja, in Zee TV's family reality show, Rock-N-Roll Family. She described her experience of working in television by saying, "Working on television is much, much tougher than films. But television has a great connect with a live audience which is a refreshing change for us actors."
Social work
Kajol has been actively involved in several philanthropic endeavours related to women and children. According to her, "every child deserves education", as "education is the basis of society". In 2008, she was awarded with the Karmaveer Puraskaar, for her contribution in the field of social service.
Kajol is involved with Shiksha, an NGO that works in the field of children's education. In 2009, she launched the Shiksha 2009 campaign, to support the cause. In 2011, Kajol participated in a fashion show organised by the Cancer Patients Aid Association, to generate funds for the organisation. Kajol is the international goodwill ambassador and patron of The Loomba Trust — a charity organisation devoted to supporting widows and their children around the world, particularly in India. Speaking about the issue, she said: "It's sad to know that widows are still considered a blight in our society. There are widows who are still not marriageable. I strongly feel for them and take it as a social responsibility to eradicate the issue."
In 2012, Kajol was appointed as the brand ambassador of Pratham, a charity organisation for children. In April, she featured in a short film about education and literacy, with the children of Hanuman Basti Primary School in Mumbai, for the organisation.
Personal life
Kajol began dating fellow actor, Ajay Devgn, in 1994, while filming for Gundaraj. Members of the media, however, labelled them as an "unlikely pair" due to their contrasting personalities. Devgn explained their relationship by saying, "We never resorted to the usual 'I Love you' routine. A proposal never happened. We grew with each other. Marriage was never discussed, but it was always imminent". They subsequently got married on 24 February 1999 in a traditional Maharashtrian style ceremony at the Devgan house. The wedding was subject to wide media scrutiny, as certain members of the media criticised Kajol's decision to settle down at the "peak of her career". Kajol, however, maintained that she would not quit films, but would cut down on the amount of work that she did.
Following her marriage, Kajol moved in with Devgn and his parents at the latter's ancestral house in Juhu. While media members speculated about a lack of compatibility between her in-laws and her, Kajol clarified that they were "like parents to me" and encouraged her to continue working in films. Tabloids have often romantically linked Devgn with other Bollywood actresses, and have reported about an imminent divorce. Refuting the rumours, Kajol stated, "I don't believe in those rumours because I know the way this industry functions. [...] You cannot continue a marriage without the basic trust. Frankly, I don't care for such talk."
In 2001, Kajol was pregnant with her first child. However, due to an ectopic pregnancy, she suffered from a miscarriage. On 20 April 2003, Kajol gave birth to a daughter, Nysa. Seven years later, on 13 September 2010, she gave birth to a son, Yug. She described motherhood as "fab" and added that her kids brought out "the best in her".
In the media
Film critic Sukanya Verma has described Kajol as a "contrasting personality". She wrote, "Think Kajol, think emotions. Either she is the firebrand or the emotional sensitive types. [And sometimes] she is pure, wicked fun." Initially termed by journalists as "an impulsive and impetuous brat", Kajol has defied the stereotypical image of a Hindi film heroine in several ways. Journalist Kaveree Bamzai elaborated, "She hardly looks into the mirror, barely even glances at the set monitor, usually the crutch of every insecure actor, puts on make-up only under extreme duress, and [...] never watches her old movies."
Kajol has often been criticised in the media for "her lack of interest in maintaining her appearance by means of slimming, grooming, jewellery or fashion". Filmfare labelled her as an "unconventional beauty" and added, "Not one to abide by the trending norms, Kajol set her own rules in the '90s, a time when individuality didn't work for most heroines.".
After portraying leading roles in a series of family dramas, Kajol showed versatility as an actress with Gupt, and was subsequently noted in the media for her unconventional approach in selecting projects. Her acting style has been described as being "natural". According to The Hindu, "What Kajol abounds in is talent and a felicity for expression. Kajol does not act out her scenes and deliver her lines; she inhabits her characters." Furthermore, unlike most of her contemporaries, Kajol has had a successful career post-marriage and motherhood. Certain members of the media, however, attribute her success to her friendship with Karan Johar, Aditya Chopra and Shahrukh Khan, who "still find central roles for her in their movies".
Kajol featured in Box Office India's Top Actresses list for five consecutive years (1995–99). In 2001 and 2006, following the commercial success of Kabhi Khushi Kabhie Gham... and Fanaa, respectively, Kajol featured in Rediff's annual Top Bollywood actresses listing. In 2007, Kajol occupied the ninth spot in Rediff's listing of the Best Bollywood Actresses. Ever. In 2011, the Government of India honoured her with the Padma Shri for her contribution to Indian Cinema.
In 2006, Kajol was one of the four Bollywood actors, alongside Priyanka Chopra, Hrithik Roshan and Shahrukh Khan, whose miniature dolls were launched in the United Kingdom, under the name of "Bollywood Legends". In 2010, Kajol and her My Name is Khan co-star, Shahrukh Khan, became the first Indian actors to be invited by NASDAQ to open the American stock exchange. In 2012, Kajol was placed at the fourth position by NDTV in the listing of "The most popular actresses of all time", behind actresses Madhuri Dixit, Sridevi and Meena Kumari. The same year, she was featured by Yahoo.com as one of the ten most iconic beauties of Hindi cinema.
Accolades
Kajol has received six Filmfare Awards, including five Best Actress awards for Dilwale Dulhania Le Jayenge (1995), Kuch Kuch Hota Hai (1998), Kabhi Khushi Kabhie Gham... (2001), Fanaa (2006) and My Name Is Khan (2010), and a Best Villain award (also known as Filmfare Award for Best Performance In a Negative Role) for Gupt: The Hidden Truth (1997). In 2011, she was awarded Padma Shri, the fourth-highest Indian civilian award, by the Government of India for her contributions to the arts.
Filmography
Actress
2023
The Trial (TV Series) (completed)
as
Noyonika Sengupta
2023
Lust Stories 2 (completed)
2021
Koochie Koochie Hota Hai
as
Angie (voice)
2021
Tribhanga
as
Anuradha Apte
2020
Tanhaji: The Unsung Warrior
as
Savitribai Malusare
2019
Sukhwinder Singh & Shreya Ghoshal: Maay Bhavani (Music Video)
as
Kajol
2018
Helicopter Eela
as
Eela Raiturkar
2017
Velaiilla Pattadhari 2
as
Vasundhara
2016
Bhaag Jeetu Bhaag (Video short)
2015
Saath Nibhana Saathiya (TV Series)
as
Meera Malik
- Episode #1.1600 (2015) - Meera Malik
2012
Student of the Year
as
in 'The Disco Song' (special appearance)
2010
Toonpur Ka Superrhero
as
Priya
2010
My Name Is Khan
as
Mandira Khan
2009
Vighnaharta Shree Siddhivinayak
as
Actor
2008
Rab Ne Bana Di Jodi
as
Special appearances in the song 'Phir Milenge Chalte Chalte'
2008
Haal-e-Dil
as
Special appearance
2006
Kabhi Alvida Naa Kehna
as
Piano dancer (uncredited)
2003
Kal Ho Naa Ho
as
Dancer at engagement party (uncredited)
2001
Kabhi Khushi Kabhie Gham...
as
Anjali Sharma
2001
Kuch Khatti Kuch Meethi
as
Tina / Sweety Khanna
1999
Dil Kya Kare
as
Nandita Rai
1999
Hote Hote Pyar Hogaya
as
Pinky
1999
Hum Aapke Dil Mein Rehte Hain
as
Megha
1998
Kuch Kuch Hota Hai
as
Anjali Sharma
1998
Pyaar To Hona Hi Tha
as
Sanjana
1998
Dushman
as
Sonia / Naina Saigal
1998
Duplicate
as
Girl on railway station
1998
Pyaar Kiya To Darna Kya
as
Muskaan Thakur
1997
Hameshaa
as
Rani Sharma / Reshma
1997
Gupt: The Hidden Truth
as
Isha Diwan
1997
Minsaara Kanavu
as
Priya Amalraj
1995
Dilwale Dulhania Le Jayenge
as
Simran Singh
1995
Karan Arjun
as
Sonia Saxena
1994
Udhaar Ki Zindagi
as
Sita
1983
Karate
as
Child Artiste (uncredited)
Soundtrack
2013
Independent Lens (TV Series documentary) (performer - 1 episode)
- The Revolutionary Optimists (2013) - (performer: "Chand Sifarish")
2006
Fanaa (performer: "Mere Haath Mein", "Chanda Chamke")
Thanks
2015
Parched (grateful acknowledgment - as Kajol Devgan)
2012
Eega (special thanks: hindi)
2007
Om Shanti Om (very big thanks)
2003
Kal Ho Naa Ho (special thanks)
Self
2023
The Romantics (TV Series documentary)
as
Self
- The Boy from Jalandhar (2023) - Self
2016
The Kapil Sharma Show (TV Series)
as
Self / Self - Guest
- Salaam Venky Special (2022) - Self
- Women's Day with the Devi's (2020) - Self
- The Star-Cast of Tanhaji (2020) - Self
- Karan Johar & Kajol Have Coffee with Kapil (2019) - Self
- Team Shivaay in Kapil's Show (2016) - Self - Guest
- Ajay Devgan and Kajol Rock Kapil's Show (2016) - Self - Guest
2015
Bigg Boss (TV Series)
as
Self - Guest / Self
- Bhai schools Sajid-Archana (2022) - Self - Guest
- Dilwale SRK-KAJOL meet Gharwaale (2015) - Self
2022
The Journey of India (TV Series documentary)
as
Self
2015
Taarak Mehta Ka Ooltah Chashmah (TV Series)
as
Self
- Episode #1.2900 (2020) - Self
- Dilwale in Gokuldham Part 2 (2015) - Self
2004
Koffee with Karan (TV Series)
as
Self - Guest / Self
- Kajol and Ajay Devgn (2018) - Self - Guest
- Kajol & Ayan Mukerji (2014) - Self - Guest
- Episode #2.1 (2007) - Self
- Episode #1.25 (2005) - Self - Guest
- Episode #1.1 (2004) - Self - Guest
2018
Baba Ki Chowki (TV Series)
as
Self
- Helicopter Eela lands at Baba's Chowki (2018) - Self
2018
Kaun Banega Crorepati? (TV Series)
as
Self
- Robin Hood Army (2018) - Self
2018
63rd Filmfare Awards (TV Special)
as
Self
2016
BFF's with Vogue (TV Series)
as
Self - Guest
- Episode #1.4 (2016) - Self - Guest
2016
Still Rolling: The DDLJ Story (Documentary short)
as
Self
2014
Comedy Nights with Kapil (TV Series)
as
Self
- Shahrukh Khan, Kajol, Varun Dhawan, Kriti Sanon & Varun Sharma (2015) - Self
- Shah Rukh Khan, Anupam Kher, Kajol, Farida Jalal, Mandira Bedi and Pooja Ruparel (2014) - Self
- Shah Rukh Khan and Kajol (2014) - Self
2015
Kumkum Bhagya (TV Series)
as
Self
- Episode #1.442 (2015) - Self
2015
60th Filmfare Awards (TV Special)
as
Self - award presenter
2014
Look Who's Talking with Niranjan (TV Series)
as
Self
2011
56th Filmfare Awards (TV Special)
as
Self (Best Actress)
2010
55th Idea Filmfare Awards (TV Special)
as
Self - award presenter
2005
50th Filmfare Awards (TV Special)
as
Self - award presenter
2004
Indian Idol (TV Series)
as
Self
Archive Footage
2005
Koffee with Karan (TV Series)
as
Self
- Aamir Khan and Kiran Rao (2013) - Self
- Episode #2.5 (2007) - Self
- Episode #1.7 (2005) - Self
References
Kajol Wikipedia
(Text) CC BY-SA