Occupation

Actress




Spouse

Jayant Mukherjee




Role

Actress





Name

Moushumi Chatterjee




Years active

1967 – present




Parents

Prantosh Chattopadhyaya







Full Name

Moushmi Chattopadhyaya




Born

26 April 1948 (age 75) (

1948-04-26

)

Calcutta




Residence

Mumbai, Maharashtra, India


Children

Payal Mukherjee, Megha Mukherjee
Moushumi Chatterjee is possessive about Jeetendra
Moushumi Chatterjee (born 26 April 1948 as Moushumi Chattopadhyaya) is an Indian actress who has acted in Hindi and Bengali cinema. Her on-screen pairings with actors like Rajesh Khanna, Shashi Kapoor, Jeetendra, Sanjeev Kumar and Vinod Mehra were popular. According to a source she wasn't the highest paid actress in Hindi films but in Bengali films she was the sixth highest paid.
Contents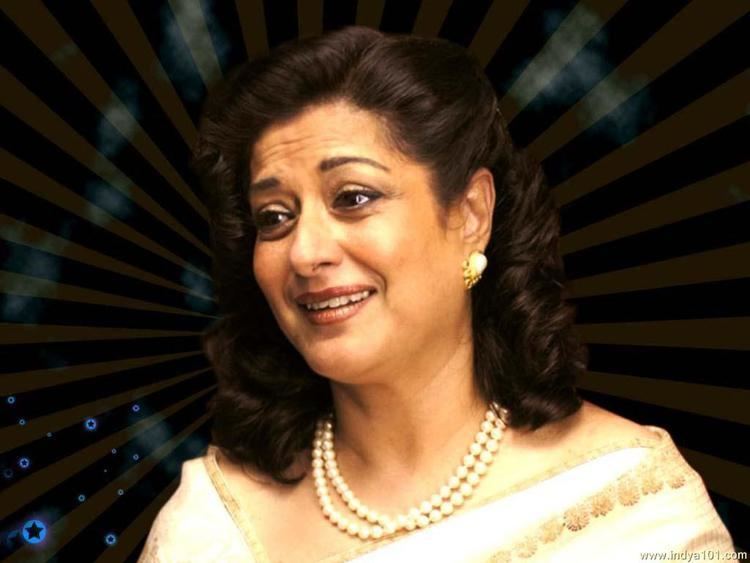 Personal life and education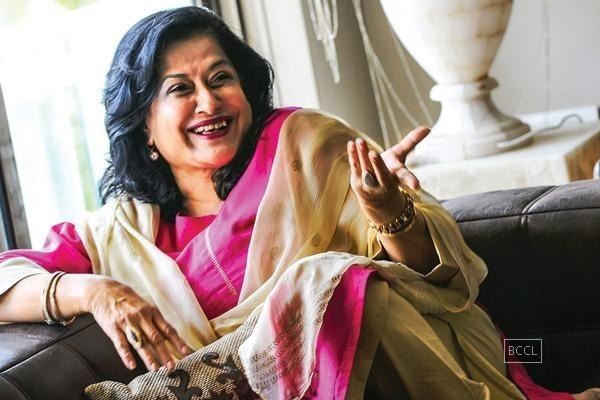 Moushumi Chatterjee was born in Calcutta. Her father Prantosh Chattopadhyaya was in the Army and her grandfather was a judge. She had a sister and a brother.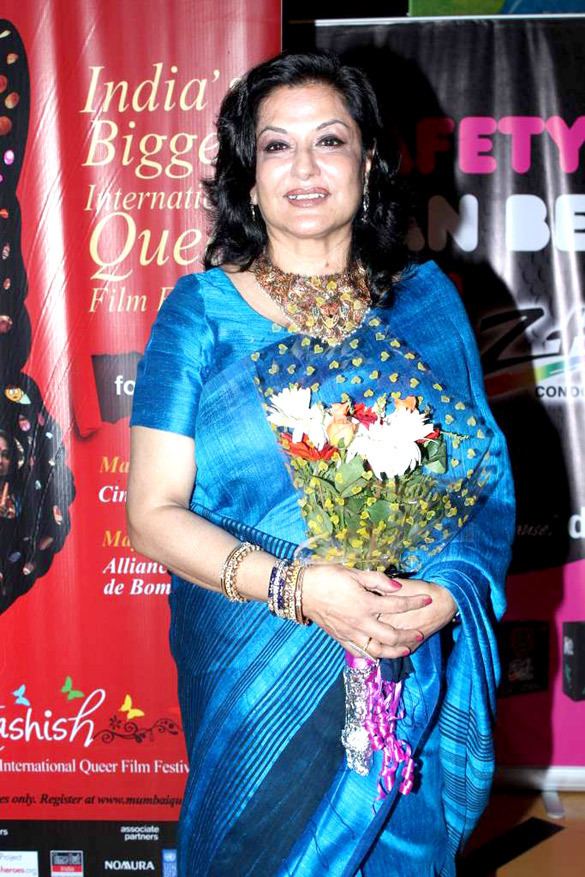 She is married to Jayant Mukherjee (son of famous playback singer Hemant Kumar). They have two daughters, Payal and Megha. She started to act in Bollywood movies after her marriage, which was quite unusual for Indian women during that time.
1967–1984: Debut and breakthrough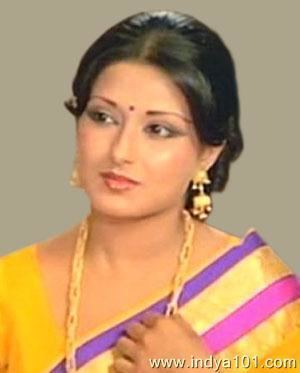 Chatterjee made her film debut in the Bengali hit Balika Badhu (1967) directed by Tarun Majumdar at the age of 14. In an interview Moushumi Chatterjee quoted, "After Balika Badhu, I was flooded with Bengali movies but I wished to complete my studies. However, movies were in my fate hence when I was studying in class X, a close aunt of mine was on her death bed and her last wish was to see me married. Hence, to satisfy her wish I got married."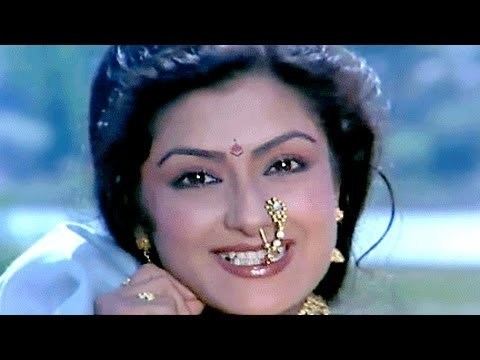 Her debut as heroine in the Hindi film Anuraag in 1972 was directed by Shakti Samanta. The film became very successful. She played a blind girl who falls in love, and her performance earned her a Filmfare nomination as Best Actress. Anuraag won the Filmfare Award as Best Picture. About her Hindi film debut, she said in an interview "As my father-in-law was a renowned film celebrity many film personalities used to throng our house. One among them was filmmaker Shakti Samanta who insisted upon me to act in movies. I declined but both my father-in-law and my husband encouraged me thus I got Anuraag." When asked about her first role in Hindi films she said that "[w]hen Shaktida told me that I have to play a blind lady I was taken aback. I honestly told Shaktida that I may not do justice to the role as I have never studied a blind person but Shaktida assured me that he will take me to a blind school and train me ... he insisted to do a small Mahurat shot before. [...] After the shot Shaktida told me that I had given the shot so skillfully that there was no need to visit a blind school!"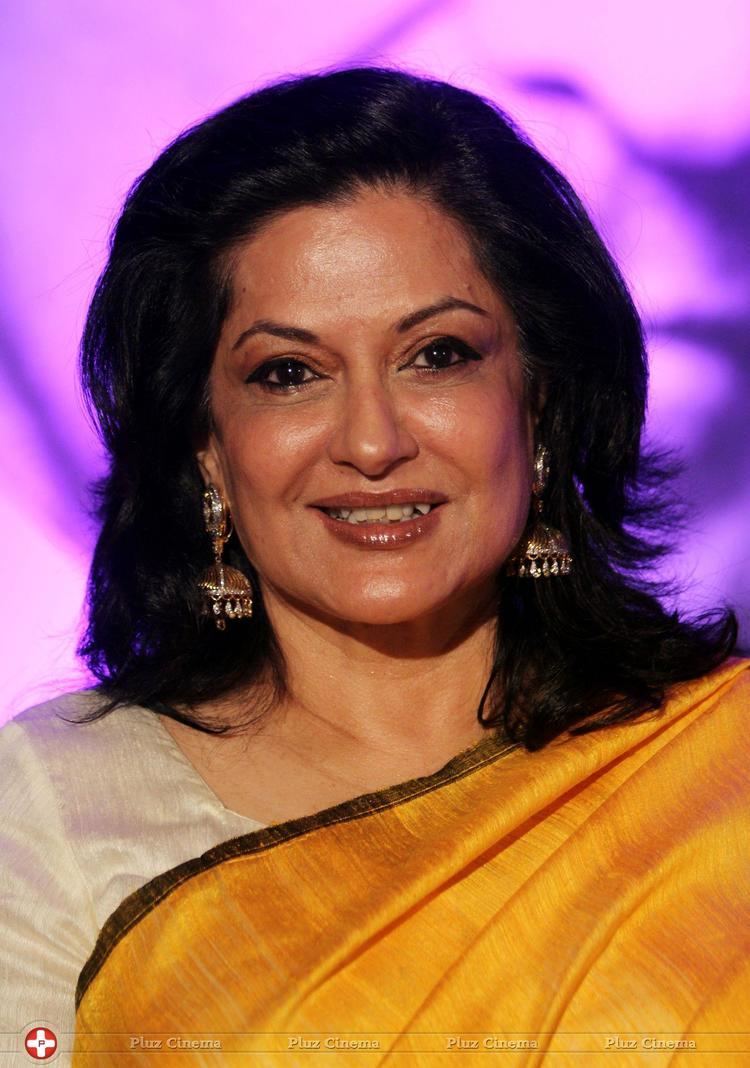 In 1973 she played in several films including Naina opposite Shashi Kapoor, Kuchhe Dhaage with Vinod Khanna, and Us Paar with Vinod Mehra. In 1974, she acted with the then-struggling Amitabh Bachchan in the thriller Benaam and opposite Rajesh Khanna in the suspense drama Humshakal. Her most successful film came at the end of 1974, where she played a rape survivor in Manoj Kumar's Roti Kapada Aur Makaan. Her rape sequence is considered one of the most disturbing scenes in Hindi cinema. Her performance earned her a Filmfare Nomination as Best Supporting Actress. Her other most successful films were 'Swarg Narak' with Jeetendra and 'Anand Ashram' with Rakesh Roshan. She also did justice to her role in Sanjeev Kumar starrer 'Angoor'.
She was paired romantically with actor Vinod Mehra in 10 films, and the pair worked together in 13 films, including Anuraag, Us-Paar, Raftaar, Umar Qaid, Mazaaq, Zindagi, and Jyoti Bane Jwala. She did Basu Chatterjee's film Manzil (1979). Her Bengali film with Uttam Kumar, Ogu Bodhu Sundari, released in 1981 became successful. In 1982, she did Marathi film (cameo role for song "Tumhi Adkitta Mi Ho Supari") Bhannat Bhanu. In addition to Vinod Mehra, she played with lead actors including Shashi Kapoor, Rajesh Khanna, Jeetendra and Sanjeev Kumar. Her successful films with Rajesh Khanna included Bhola Bhala, Prem Bandhan, and Ghar Parivaar. In 1984, she worked as the lead heroine in three films: Maang Baro Sajna, Ghar Ek Mandir, and Pet Pyaar Aur Paap. In 1985, she played in the Bengali film Pratigna. After 1985, she did not get lead roles regularly in Hindi films.
1985–present: Transition period
From 1985 to 1991, Chatterjee got more offers as a character actress and she made the transition thus to roles of mother and bhabhi (sister-in-law) often pairing with Dharmendra or Sunil Dutt. She played Sunny Deol's sister-in-law in Ghayal. Occasionally, she got lead roles in films in the 1990s with Ghar Parivaar and Aa Ab Laut Chalen, both opposite Rajesh Khanna, then Santaan, Prateeksha (1993) and Udhaar Ki Zindagi with Jeetendra. Some of her films as supporting actress since 1995 include Keemat: They Are Back (1998), Aa Ab Laut Chalen (1999), Na Tum Jaano Na Hum, Hum Kaun Hai? (2004).
In 2006, Moushumi Chatterjee made a comeback to cinema, with Tanuja Chandra's Zindaggi Rocks. She did the Indo-Canadian production Bollywood/Hollywood in 2003.
Her Bengali films as the lead heroine include Balika Badhu (1969), Parineeta (1969), Anindita (1972), Anand Ashram (1977), Ogu Bodhu Sundari (1981), Prarthana (1984), Shatarupa (1989), Kari Diye Kinlam (1989), Bidhilipi (1991) and later as supporting actress were Nater Guru (2003), Bhalobasar Anek Naam (2005), The Japanese Wife (2010) and Goynar Baksho (2013). She sang a song titled "Tomar Duare" in the film Mallick Bari (2009).
Personal life
She married producer Jayanta Mukherjee, son of music composer and singer Hemanta Mukhopadhyay, who is also an exponent of Rabindra Sangeet. They have two daughters, Payal and Megha. She acted in Hindi films after marriage.
Moushumi accepted a dual role in Tanuja Chandra's Zindaggi Rocks (2006) and crossed over to Canada to act in Bollywood/Hollywood (2003). She entered politics in 2004.
Awards
Won, BFJA Award for Best Actress for Balika Vadhu (1968)
Nominated, Filmfare Award for Best Actress for Anurag (1972)
Nominated, Filmfare Award for Best Supporting Actress for Roti Kapda Aur Makaan (1974)
Nominated, Genie Award for Best Performance by an Actress in a Supporting Role for Bollywood/Hollywood (2002)
Won, Filmfare Award for Best Supporting Actress – Bengali for Goynar Baksho (2014)
Won, Filmfare Lifetime Achievement Award at the 61st Britannia Filmfare Awards (2015)
Filmography
Actress
2016
Jaana Na Dil Se Door (TV Series)
2013
Goynar Baksho
as
Rashmoni at 70
2010
The Japanese Wife
as
Mashi
2006
Zindaggi Rocks
as
Indrani Sengupta / Mohini Bannerjee
2004
Hum Kaun Hai?
as
Mrs. Martha Pinto
2002
Bollywood/Hollywood
as
Mummy ji
2002
Na Tum Jaano Na Hum
as
Mrs. Malhotra (Esha's mom)
2001
Jaana Na Dil Se Door....
1999
Aa Ab Laut Chalen
as
Rohan's Mother (as Moushmi Chatterjee)
1998
Doli Saja Ke Rakhna
as
Mrs. Chandrika Bansal
1998
Keemat: They Are Back
as
Sulakshana Tripathi (as Moushmi Chatterjee)
1994
Ikke Pe Ikka
as
Kaushalya Devi (as Moushmi Chatterji)
1994
Udhaar Ki Zindagi
as
Janki (as Moushmi Chaterjee)
1993
Santaan
as
Laxmi (Sarju's wife)
1992
Talaash (TV Series)(1992)
1992
Nishchaiy
as
Renuka Singh (as Moushmi Chatterjee)
1992
Zulm Ki Hukumat
as
Pitamber's wife
1992
Khule-Aam
as
Roopa (Shiva's wife) (as Moushmi Chatterjee)
1991
Ghar Parivaar
as
Parvathi
1990
Pyar Ka Devta
as
Chief Justice Saraswati Manohar Rai
1990
Ghayal
as
Indu Mehra (as Moushami Chatterjee)
1990
Taqdeer Ka Tamasha
as
Geeta
1989
Shehzaade
as
Padmini Singh (uncredited)
1989
Sikka
as
Laxmi (Vijay's Wife)
1989
Aakhri Ghulam
as
Kumar's wife
1989
Jung Baaz
as
Mrs. Krishna Prasad Saxena (as Moushmi Chatterjee)
1989
Aakhri Baazi
as
Parvati P. Kumar
1988
Agnee
as
Shobha (as Maushami Chatterji)
1988
Waqt Ki Awaz
as
Justice Sharda
1988
Woh Mili Thi
as
Special Appreance
1987
Watan Ke Rakhwale
as
Laxmi S. Prakash (as Mousami)
1987
Mera Karam Mera Dharam
as
Mala
1987
Aag Hi Aag
as
Mrs. Ganga Singh
1987
Mahananda
as
Mahananda / Manu
1986
Katha Sagar (TV Series)
- Bahut Der Kar Di (1986)
1985
Dekha Pyar Tumhara
as
Kiran R. Mullick (as Moushmi Chatterjee)
1985
Pratigna (as Mousumi)
1983
Justice Chaudhury
as
Janki Chaudhary
1982
Bhannat Bhanu
as
Dancerr in Sakharpuda Song
1982
Angoor
as
Sudha (as Moushmi)
1981
Ogo Bodhu Sundari
as
Sabitri (as Mousumi)
1981
Raksha
as
Asha - Guest Appearance
1981
Daasi
as
Mangala / Daasi (as Moushumi)
1981
Itni Si Baat
as
Asha (as Moushumi)
1981
Ladies Tailor
as
Moushumi (uncredited)
1980
Maang Bharo Sajana
as
Sita Ram Kumar
1980
Be-Reham
as
Hameeda Banu Bhopali
1980
Swayamvar
as
Roopa Bhargav
1980
Do Premee
as
Payal / Parvati Singh Dogra (as Moushami)
1980
Badla Aur Balidan
as
Jyoti
1979
Love in Canada
as
Seema (as Moushumi)
1979
Gautam Govinda
as
Sandhya
1979
Prem Bandhan
as
Meena Mehra (as Moushami Chatterji)
1979
Do Ladke Dono Kadke
as
Rani
1978
Ek Baap Chhe Bete
as
Madhu
1978
Swarg Narak
as
Shobha Kapoor
1978
Phool Khile Hain Gulshan Gulshan
as
Shanti
1978
Bhola Bhala
as
Renu (as Moushumi Chatterji)
1978
Tumhari Kassam
as
Vidya (as Moushumi)
1977
Ab Kya Hoga
as
Lady who asked for a cup of Tea (uncredited)
1977
Ananda Ashram
as
Kiran (as Mousumi Chatterjee)
1977
Hatyara
as
Gauri V. Singh (as Moushami)
1976
Zindagi
as
Seema R. Shukla (as Moushumi)
1976
Sabse Bada Rupaiya
as
Sunita (as Moushumi)
1975
Do Jhoot
as
'Vandana' Lajwanti
1974
Humshakal
as
Radha / Sita (as Moushumi Chatterji)
1974
Benaam
as
Sheela Srivastav
1974
Roti Kapada Aur Makaan
as
Tulsi
1973
Ghulam Begum Badshah
as
Laxmi (as Maushumi Chatterji)
1973
Kuchhe Dhaage
as
Sona (as Mousami Chatterjee)
1972
Anindita
as
Bharati (as Mousumi Chattopadhyay)
Self
2016
61st Filmfare Awards (TV Special)
as
Self (Lifetime achievement award)
2014
Monsoon (Documentary)
as
Self
Archive Footage
2004
Weird Sex and Snowshoes: A Trek Through the Canadian Cinematic Psyche (TV Movie documentary)
as
Self
References
Moushumi Chatterjee Wikipedia
(Text) CC BY-SA