Raju Chacha (English: Raju uncle) is an Indian Bollywood action film directed by Anil Devgan, released on 20 December 2000. The film stars Ajay Devgan, Kajol, Rishi Kapoor and Sanjay Dutt in lead roles. Raju Chacha was Devgan's first attempt as a producer.
Contents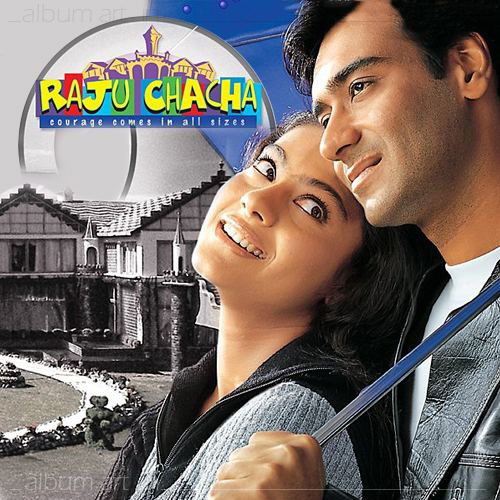 Plot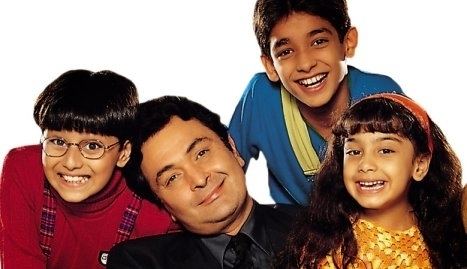 Siddhant Rai (Rishi Kapoor) is a wealthy architect, living a comfortable lifestyle with his three children Rohit, Rahul and Rani. Also living with them is their butler B.B.C (Tiku Talsania). Because they have no mother, Siddhant has arranged for many governesses or teachers to take care of them, but the children always drive any of these governesses and teachers away. Siddhant soon decides to send his children to boarding school but changes his mind when B.B.C reminds him that when Siddhant threw his younger brother out of the house, he never came back again. Siddhant, however, arranges for another governess.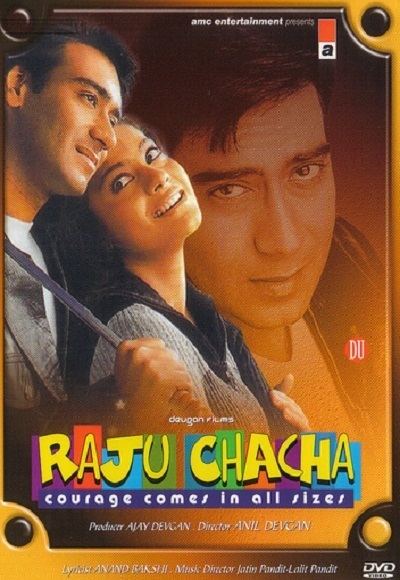 Meanwhile, a con man named Shekhar (Ajay Devgan) and his friend Jadu (Johnny Lever) have just robbed a bank and are on the run from police. Shekhar comes across the beautiful Anna (Kajol) who is to be the governess of the Rai children. Shekhar tries to woo Anna with no success. Shekhar and Jadu follow Anna to the Rai household; Shekhar now believes he has met a rich girl and believes he has hit the jackpot. Although the children initially try and drive Anna away, they come to accept her as an older sister. Shekhar continues to woo Anna and she eventually returns his feelings. With Siddhant's permission, the two get married. On the wedding day, Siddhant learns that Shekhar is a criminal: he stole the wedding rings and only married Anna to gain Siddhant's wealth. Shekhar is sent to prison and Anna decides to leave the house.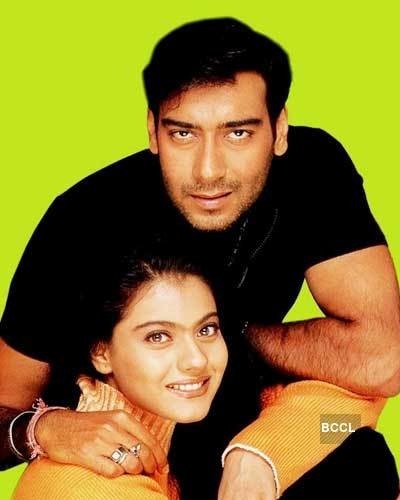 Siddhant is soon killed in a car accident. The children are placed under the care of their cruel maternal uncles, who only have interest in Siddhant's fortune. The children are in a terrible situation—the court decides that they need to be separated. Just as the magistrate intends to sign their adoption papers, a young man comes in and claims that he is Rajit Rai, Siddhant's younger brother—the man is none other than Shekhar. The magistrate believes that the man is truly Siddhant's brother, so refuses to sign the adoption papers, however he sets a date for a hearing in which the appropriate guardian shall be granted custody of the Rai children. The children are at first unhappy to have Shekhar back in their lives—however, B.B.C and Jadu explain that Shekhar is the only one who can help the children. The children warm up to their new 'Raj Chacha.' Anna soon returns to the house and is angry to see Shekhar again as she believes he is attempting to rob the children. Problems arise when another man (Sanjay Dutt) enters the house and says that he is Rajit Rai. The uncles are now confused as this man looks and acts more like the real Rajit Rai. Shekhar makes a deal with them - if they prove to the magistrate that Shekhar is the real Raju Chacha, he shall only take 25% of the share. The uncles agree but soon learn that Shekhar tricked them and that the 'real' Raju Chacha they met is none other than a fellow conman of Shekhar's. The relatives are driven away. Anna reconciles with Shekhar when she learns his real intentions. Anna and Shekhar start to look after the children.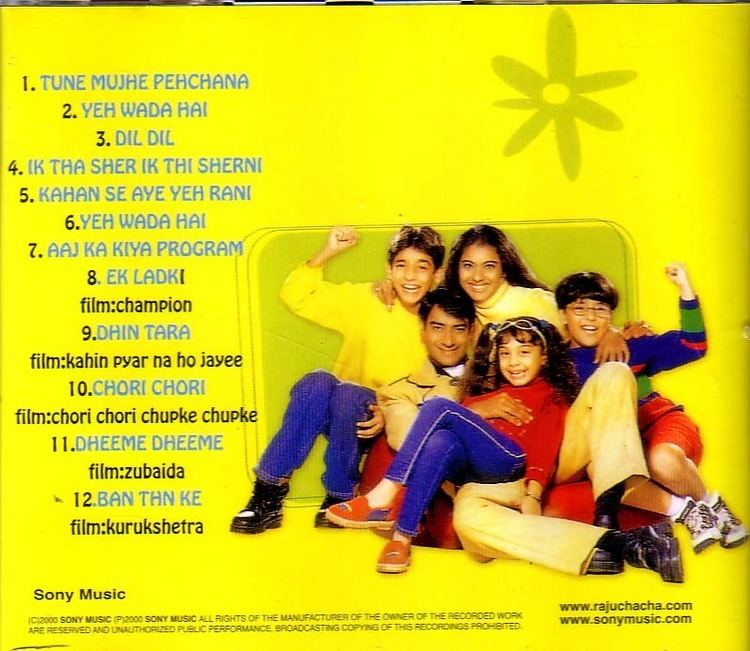 However, their happiness is short-lived when the relatives return and expose Shekhar, who is sent back to jail. Meanwhile, the children are shocked to learn that their father was killed by their relatives, all for his money. The children's lives are again in danger until Shekhar breaks out of prison and kills the relatives in the same way that killed Siddhant. Shekhar and Anna get married and are given custody of the three children. However, they are still on the lookout for the real Raju Chacha.
Cast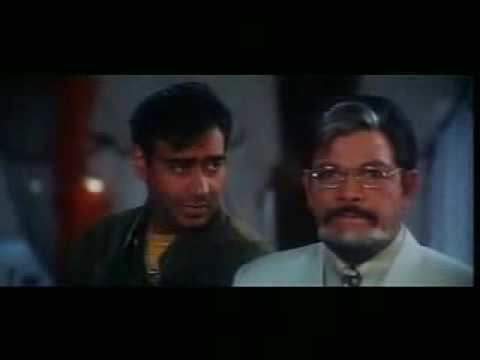 Ajay Devgan ... Shekhar/Rajit Rai aka Raju Chacha
Kajol ... Anna
Rishi Kapoor ... Siddhant Rai
Sakshi Sem ... Rani Rai
Kinshuk Vaidya ... Rahul Rai
Harsh Lunia ... Rohit Rai
Johnny Lever ... Jaddu
Sanjay Dutt ... Gafoor
Tiku Talsania ... B.B.C
Govind Namdeo ... Vikram Sinha
Pramod Moutho ... Prabhakar Sinha
Smita Jaykar ... Mother Superior
Shahbaz Khan (actor) ... Babu
Anil Nagrath ... Magistrate
Kaivalya Chheda...Daddu(Son of Prabhakar Sinha)
Crew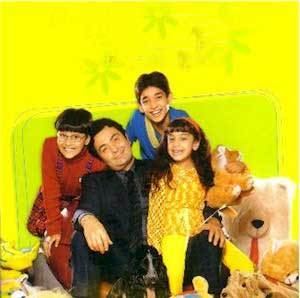 Producer: Ajay Devgan
Director: Anil Devgan
Story: Uma Nandakumar
Screenplay:
Dialogues: Javed Siddiqui
Lyrics: Anand Bakshi
Music: Jatin-Lalit
Choreography: Raju Khan
Editing: Chandan Arora
Star Screen Awards
Won
Nominated
Best Action Director - Jaisingh Nijjar
Best Art Direction - Nitin Chandrakant Desai
Music
The soundtrack of the film contains 7 songs. The music is composed by Jatin-Lalit, with lyrics authored by Anand Bakshi
References
Raju Chacha Wikipedia
(Text) CC BY-SA
Raju Chacha IMDb