Born

10 January 1974 (age 49) (

1974-01-10

)

Years active

1980–1986 (child artist)1986–1995 (Asst. Director)2000–present

Movies




Similar People
Best Bollywood Dancer ▶ Hrithik Roshan (ऋतिक रोशन) Biography in Hindi | Life Story | Actor
Hrithik Roshan (/ˈrɪtɪk ˈrɒʃən/; born 10 January 1974) is an Indian film actor. He has established a successful career in Bollywood, has won six Filmfare Awards, and is cited in the media as one of the most attractive male celebrities in India.
Contents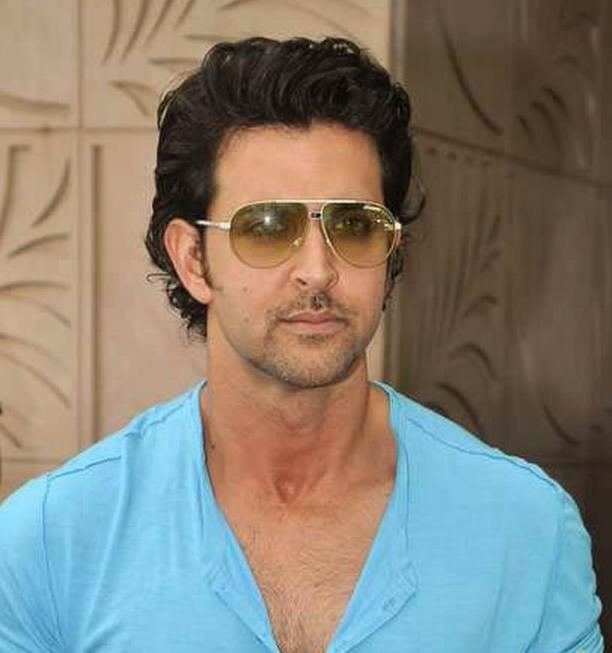 After small appearances as a child actor in several films throughout the 1980s, Roshan made his film debut with a leading role in his father, Rakesh's romantic thriller Kaho Naa... Pyaar Hai (2000). His performance in the film earned him Filmfare Awards for Best Actor and Best Male Debut. He followed it with leading roles in Fiza and Mission Kashmir (both 2000) and the ensemble blockbuster Kabhi Khushi Kabhie Gham (2001). After several critically and commercially unsuccessful films, he starred in the science fiction film Koi... Mil Gaya (2003) and its sequel Krrish (2006); the former won him the Filmfare Award for Best Actor. Roshan received his third Filmfare Award for Best Actor for his performance in the adventure film Dhoom 2 (2006), and his fourth win was for the historical romance Jodhaa Akbar (2008). He received acclaim for his work as a paraplegic in the drama Guzaarish (2010). His other notable films include the drama Zindagi Na Milegi Dobara (2011), the revenge film Agneepath (2012), and the superhero film Krrish 3 (2013); the latter two rank among the highest-grossing Bollywood films of all time. These accomplishments have established him as a leading actor in Bollywood.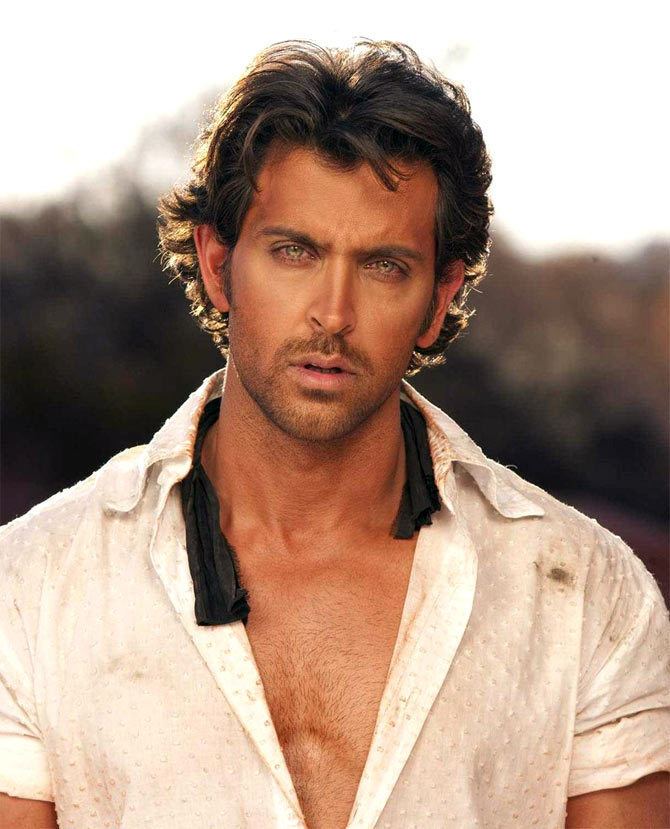 Apart from acting, Roshan is a stage performer and playback singer. He endorses several brands and products, has also featured as the host of the reality Just Dance, and has launched his own line of clothing.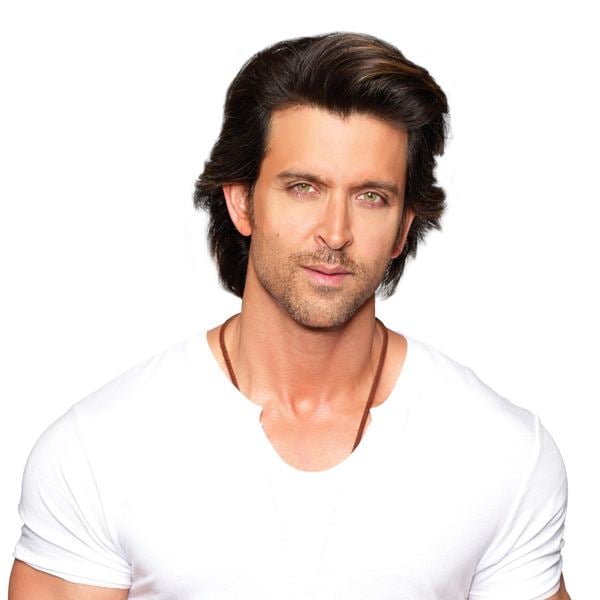 Hrithik roshan s biography
Early career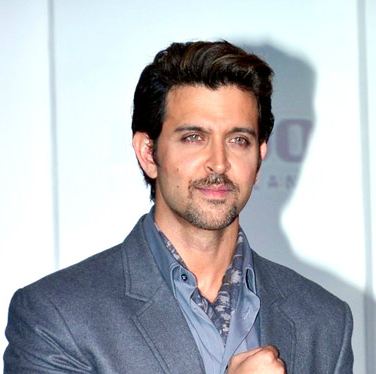 Hrithik's maternal grandfather, the producer-director J. Om Prakash, first brought Roshan on-Screen at age 6 in the film Aasha (1980), by secretly having his camera crew film without his knowledge as he danced spontaneously. What followed over the next several years is what adult Hrithik describes as his childhood "lucky mascot" period: iny one- or two-shot uncredited appearances in various of his family's film projects, where his only task was to have fun and supposedly bring luck to the movie. He was seen in the song "Ram Kare Allah Kare" in his father Rakesh Roshan's production Aap Ke Deewane (1980). In his grandfather J. Om Prakash's Aas Paas (1981), he passes a love note from Dharmendra to Hema Malini during the song "Shehar Main Charchi Hai". Roshan's only speaking role in this period came about at age 11–12 was as Govinda, the title character's adopted son in director J. Om Prakash's Bhagwan Dada (1986).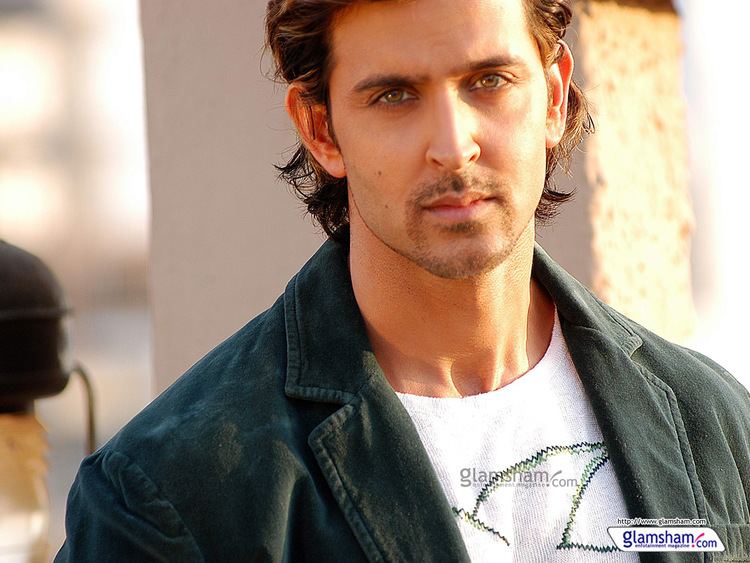 After completing school and college, Roshan turned down a Master's degree scholarship for further study in the United States, to concentrate instead on film. To learn filmmaking from the ground up—he started off sweeping floors, then gradually progressed to more demanding responsibilities like story development, camera work, direction, and editing; he assisted his father, director Rakesh Roshan on several films, including Khel (1992) and Koyla (1997).
2000: Debut and setback
On 14 January 2000, Roshan made his film debut as leading man in the romantic drama Kaho Naa... Pyaar Hai opposite another debutante, actress Amisha Patel. The film, which was directed by his father Rakesh Roshan and saw him playing a double role, proved to be very successful at the box office and was proclaimed a blockbuster. With a revenue of ₹620 million (US$9.3 million) the feature became the highest grossing film in India for year 2000. The film won several awards and Roshan's performance was extremely well-received; the film made him a star overnight. The Hindu called Roshan, "A perfect professional" while India Today's feature cover story in March 2000 compared him favourably to the industry-reigning "Khan" triumvirate before concluding: "Finally you have an actor who is also a star." Hrithik eventually received both the 2001 Filmfare Best Male Debut Award and the Filmfare Best Actor Award for his double-performance in Kaho Naa... Pyaar Hai (2000).
Roshan was next seen in Khalid Mohammed's Fiza, portraying an innocent Muslim boy who becomes a terrorist after the Bombay Riots between Hindus and Muslims in 1992–93. The film was moderately successful at the box-office and Roshan's performance was much praised, earning him a second nomination for Best Actor at the Filmfare ceremony. Critic Taran Adarsh noted, "The mainstay of the film is undoubtedly Hrithik Roshan. His body language, his diction, his expressions, his overall persona deserves great praise. With this film, Hrithik proves that there is more to him than just being a fashionable rage, a Mills & Boon lover-boy and a sex symbol. His talent comes to the fore in several scenes, especially those with Karisma. All said and done, the show belongs to Hrithik, who saves Fiza to a major extent. A brilliant performance undoubtedly!" Roshan's last release of 2000 – director Vidhu Vinod Chopra's Mission Kashmir with Sanjay Dutt, Preity Zinta, and Jackie Shroff – became the third-highest grossing film of the year. Roshan's performance, as a young man traumatised by the discovery that his adoptive father had been responsible for the death of his entire birth family, was well received.
All these achievements established Roshan as one of the most prominent stars in the Hindi film industry and the Indian media called it "Hrithikmania".
Subhash Ghai's Yaadein was his first release in 2001, a straightforward romantic drama which for the first time paired him with Kareena Kapoor and also reunited him with veteran lead actor Jackie Shroff from Mission Kashmir. Despite major hype surrounding the film, Yaadein failed to do well critically and commercially within the Indian domestic market. Roshan next co-starred in director-producer Karan Johar's mammoth reaffirmation of traditional family values amid the global Indian diaspora – Kabhi Khushi Kabhie Gham - which became the second-highest grossing film of 2001 and the highest grossing film overseas at that time.
Roshan had three releases in 2002, all of which failed to propel his career forward. The first Vikram Bhatt's Aap Mujhe Achche Lagne Lage and the second one Arjun Sablok's Na Tum Jaano Na Hum- were both major failures. Roshan's final release that year was a Yash Raj Films production, Mujhse Dosti Karoge! co-starring Rani Mukerji and Kareena Kapoor. The film despite its hype, flopped at the box office. Roshan's string of flops carried over into early 2003, with veteran director Sooraj R. Barjatya's Main Prem Ki Diwani Hoon. Cast alongside Kareena Kapoor and for the first time Abhishek Bachchan, Main Prem Ki Diwani Hoon was panned by critics and had a dismal response at the box office.
It was at this stage in his career that one magazine's cover famously described him as "Finished", which Hrithik took forward as motivation to change his approach toward signing projects.
2003–2010: Koi... Mil Gaya and other roles
During a television appearance on Koffee With Karan with director-producer Karan Johar, Hrithik Roshan explained his decision to break from industry standard practice (overlapping film shoots) to focus his art on one single film at a time.
Consequently, Roshan appeared in Koi... Mil Gaya, India's first successful alien science fiction movie, which saw Roshan portraying a mentally disabled young man named Rohit Mehra who befriends an alien who had been stranded on Earth. The film earned ₹800 million (US$12 million) and proved the highest-grossing and most critically successful Hindi movie of the year. It won several awards, including 2003 National Film Awards for "Best Film on Other Social Issues", "Best Special Effects", and "Best Choreography" as well as many of the 2004 Filmfare awards including among others "Best Film". Roshan won his second Filmfare Award for Best Actor and his first Filmfare Critics Award for Best Actor for his portrayal. Taran Adarsh noted, "Hrithik Roshan dominates the show and packs in a power-packed performance. The role of a mentally challenged person is no cakewalk, but the actor takes to it like a fish takes to water. He manages to pull off the zero to hero routine exceptionally well. As an actor, he scales dizzier heights with this splendid performance." Roshan's performance in Koi... Mil Gaya was later included in the 2010 issue of the "Top 80 Iconic Performances" by Filmfare magazine.
Lakshya was Roshan's only release in 2004, a fictionalised coming-of-age story set against events from the real-life 1999 Kargil War fought between India and Pakistan at extreme high elevation in the Himalaya. Directed by Farhan Akhtar, Lakshya reunited Roshan with Amitabh Bachchan (Kabhi Khushi Kabhie Gham), who played his commanding officer, and Preity Zinta (Mission Kashmir, Koi... Mil Gaya), who played a female war correspondent inspired by the real-life Barkha Dutt. The film was critically acclaimed but achieved poor box office receipts. Hrithik's performance as the central character was praised by critics, and once again was included in the 2010 issue of the "Top 80 Iconic Performances" by Filmfare, writing "Hrithik Roshan's evolution is marked by a certain self discovery that spreads through the film as it goes on. It's cinematic translucence at its best."
Roshan next surfaced on-screen in June 2006 with Naseeruddin Shah and Priyanka Chopra in the innovative Krrish, a sequel to his family's 2003 production Koi... Mil Gaya. Directed by his father Rakesh Roshan, Krrish saw Roshan play a triple-role for the first time which included a superhero. Krrish was a box office success which became the second-highest grosser of 2006 with a worldwide revenue of ₹1.17 billion (US$17 million) . His performance as a superhero was praised, earning him many "Best Actor" awards at various award ceremonies, including Star Screen and the International Indian Film Academy (IIFA). IndiaFM wrote, "To state that Hrithik is the soul of Krrish would be an understatement. If the actor walked away with all noteworthy awards in Koi... Mil Gaya, it's going to be an encore with Krrish. You cannot imagine any other actor enacting the role of a gifted child with aplomb. If his mask and robe look is splendid, watch his makeup, gait and mannerisms as the aged father and you had to agree, he's one of the finest talents on the Indian screen today. Krrish is yet another ground-breaking film in his dazzling repertoire!"
His next release was Dhoom 2- a sequel to the 2004 film Dhoom co-starring Aishwarya Rai, Bipasha Basu and Abhishek Bachchan. Roshan's portrayal of an enigmatic master thief, earned him widespread critical acclaim. Variety, "Loaded with enough attitude, Bollywood starpower and buff bodies to stop a speeding train" to The New York Times, "[O]ld-fashioned star power is what animates and elevates it" to CNN-IBN, "Hrithik Roshan is the heart, the soul, and the spirit of the film." The movie grossed ₹1.50 billion (US$22 million) worldwide; the feature at time of its release emerged the highest-grossing Hindi film of all time. He won his third Filmfare Best Actor Award for Dhoom 2.
Roshan's next project did not release until February 2008, due its sheer size and scale: Ashutosh Gowariker's Jodhaa Akbar. He played a historical person for the first time, as the young Muslim Mughal Emperor Akbar the Great who marries the Hindu princess Jodhabai as his Empress (Aishwarya Rai Bachchan) in a political alliance to ensure peace in the realm, and thus must learn respect and tolerance in his personal relations as well as the empire he governs. Jodhaa Akbar did very good business, both in India and abroad, earning ₹1.12 billion (US$17 million). Hrithik's performance was widely appreciated by both audiences and critics, earning him his fourth Filmfare Best Actor Award as well as his first international award –"Best Actor" at the Golden Minbar International Film Festival in Kazan, Russia.
Roshan appeared briefly in Zoya Akhtar's directorial debut, Luck by Chance in January 2009, a comedy-satire set against the Hindi film industry. Hrithik played a movie superstar named 'Zaffar Khan', who slyly dodges a not-so-enthralling project he's already shooting in favour of a higher-profile movie with another producer, thus creating the vacuum which allowed the protagonist played by Farhan Akhtar (Zoya's brother) to get his first shot at being a Film Hero. Luck by Chance failed to find an audience but was well received by critics, earning a 75% "fresh" rating at Rotten Tomatoes.
Throughout 2009 Hrithik Roshan was heavily involved with his family's next home production, the ambitious multi-national romantic thriller Kites, which did not release until May 2010. Largely shot in the United States (Nevada and New Mexico), Kites was produced by his father Rakesh Roshan but directed by Anurag Basu (Gangster, Life in A... Metro, Barfi!). Hrithik played a grey character, an American-born man in Las Vegas running a green card scam where he has married 11 different women in exchange for money. All hell breaks loose when he falls in love with his 11th illegal wife, played by Uruguayan-Mexican actress Barbara Mori, who is engaged to a casino gangster's son. Kites received a huge national and international release on what was then a record number of screens, becoming the first Bollywood movie to break into the North American top 10. However, its mixed Hindi-English-Spanish dialogues seemed to confuse domestic Indian audiences. The film took a strong opening but eventually underperformed in India, although was better welcomed by international audiences and critics.
November 2010 saw Hrithik's first collaboration with director Sanjay Leela Bhansali (Black, Devdas): the bittersweet drama Guzaarish, which united him for the third time with Aishwarya Rai Bachchan. Upon release, the film received overwhelmingly positive reviews. As, for instance, Subhash K. Jha: "No film in living memory has brought out the sheer blessing of being alive with such spirit and glory." Roshan's deft portrayal of Ethan Mascarenhas, a quadriplegic, was universally acclaimed as "one of the best performances of his career" and earned him several "Best Actor" nominations.
2011–present
In July 2011, he appeared in Zoya Akhtar's ensemble comedy-drama Zindagi Na Milegi Dobara alongside Abhay Deol and Farhan Akhtar as three 30-something lifelong friends and apparently secure professionals who rediscover their lives and their relationship during a road trip in Spain. This film also paired Hrithik romantically with Katrina Kaif for the first time. Zindagi Na Milegi Dobara opened to extremely positive reviews, and Roshan's portrayal of a compulsive workaholic (a financial trader in London) was much praised. According to Rajeev Masand, "Hrithik Roshan once again brings real depth to his character with a spectacular performance. He's shy and restrained, then lets go with such fantastic intensity that you make the inward journey with his character". The film was widely successful at the box-office and grossed ₹1.53 billion (US$23 million) worldwide. Zindagi Na Milegi Dobara dominated year-end awards for Hindi film, winning 33 awards out of a total 66 nominations, sweeping 7 Filmfare Awards – including both "Best Film" and "Best Film (Critics)" – as well as 9 International Indian Film Academy Awards (IIFA) – including "Best Film" – and 2 National Film Awards.
In 2012, he then appeared in Agneepath directed by Karan Malhotra for Karan Johar's Dharma Productions, a reworking of the classic 1990 Agneepath revenge drama produced by Yash Johar. Cast alongside Priyanka Chopra and opposite villains played by Sanjay Dutt (as Kancha Cheena) and Rishi Kapoor, Roshan reinterpreted one of the iconic characters of Hindi cinema – Vijay Deenanath Chauhan, originally given played by Amitabh Bachchan. "Agneepath is worth a watch essentially to savor Hrithik's performance." Agneepath (2012) took a historic opening and broke all opening-day records. The movie finished its theatrical run with a worldwide gross of ₹1.93 billion (US$29 million), making it one of the highest-grossing movies in Bollywood. Roshan also earned another Filmfare Best Actor nomination.
His next film, the mega-project Krrish 3 (2013) – a sequel to Koi... Mil Gaya (2003) and Krrish (2006), in which Hrithik Roshan again plays the triple role of superhero Krrish, his alter ego Krishna Mehra, and the father Rohit Mehra – was released on 1 November 2013 after a long gap of more than 21 months, due to Hrithik's heavy personal involvement in all phases of this home production directed by his father Rakesh Roshan with music composed by his uncle Rajesh Roshan. Krrish 3 reunites Hrithik with his female lead from the second film, Priyanka Chopra, and pits him against villains played by Vivek Oberoi and Kangana Ranaut. Krrish 3 upon release attracted positive to mixed reviews while Roshan's performance was well received. Critic Komal Nahta noted, " Hrithik Roshan lives the role of Rohit Mehra and delivers an absolutely stunning performance. He is extremely endearing in that role and should easily pick up awards for the film on the strength of his performance in this role. As Krishna, he is lovely. His physique is to die for. And as Krrish, he is heroic to the core. " While Roshan received yet another Filmfare Best Actor nomination for the film, Krrish 3 emerged a box-office phenomenon, grossing over ₹3 billion (US$45 million) worldwide and attaining a blockbuster status.
Roshan's next release was the Fox Star Studios produced thriller Bang Bang (2014) with Katrina Kaif. While filming in Thailand, Roshan suffered a head injury from a stunt accident and underwent brain surgery to relieve a chronic subdural hematoma. The film released on 2 October 2014 to diverse rection from critics, though Roshan garnered praise for his performance. Critic Mohar Basu noted that Roshan was " pitch perfect" and "breez[ed] through his part brilliantly" Commercially, the film earned around ₹3 billion (US$45 million) in global ticket-sales.
He will feature in Ashutosh Gowariker's period drama Mohenjo Daro for which he will be paid ₹500 million (US$7.5 million), a record breaking remuneration for an Indian actor.
Industry related activities
Roshan is among Bollywood's highest-paid actors. Besides acting, Roshan made his debut as a playback singer in Kites (2010), and has also sung for the films Guzaarish (2010) and Zindagi Na Milegi Dobara (2011).
In 2011 Roshan featured as a judge for the television dance competition reality show, Just Dance along with famed choreographers Farah Khan and Vaibhavi Merchant. He was paid 17.5 million INR per episode which makes him the highest paid Bollywood actor in television entertainment.The show got the highest opening (a cumulative TRP of 4.7) for a reality show that year for which he was voted as the best TV host by a poll conducted by Ormax Media.
A life-size wax figure was installed at London's Madame Tussauds Wax Museum on 20 January 2011, making him the fifth Indian actor to have been replicated as a wax statue in the museum. Another statue was installed in Washington, D.C. in 2012. Roshan launched his own casual wear brand HRx in November 2013.
Personal life
Roshan was born in Mumbai to a Punjabi and Gujarati family of cinema personalities. His father, film director Rakesh Roshan, is the son of music director Roshan, while his mother, Pinky, is the daughter of producer and director J. Om Prakash. Hrithik has an elder sister, Sunaina. His uncle Rajesh Roshan is a music director. As a child, Roshan attended the Bombay Scottish School. He later attended Sydenham College, where he earned a bachelor's degree in Commerce.
During an interview he revealed that his childhood was traumatised because of stammering, a speech disorder that surfaced when he was around six years old and plagues him even today. "For oral tests at school, I used to bunk school, I used to fall sick, I used to break my hand, I used to get a sprain," the actor said. He said that things improved for him gradually, after he started practising speech therapies on a daily basis.
Roshan married Sussanne Khan, daughter of actor Sanjay Khan, on 20 December 2000. Hrithik had known Sussanne since the age of twelve.They moved among the same circle of friends while they were growing up in Juhu but Hrithik was shy to confess his feelings. Sussanne became his girlfriend for 4 years before their marriage. The couple has two sons, Hrehaan (born in 2006) and Hridhaan (born in 2008).
Roshan has two thumbs on his right hand. Although it is usually hidden in his films, it was shown in Koi... Mil Gaya and was even used as a minor plot point, as Jaadoo the alien was also designed to have two thumbs.
On 13 December 2013, Hrithik announced that he and his wife Sussanne has decided to separate and end their 17-year-long relationship. Their divorce was finalized by Bandra family court in Mumbai on 1 November 2014.
Filmography and awards
Roshan has won or received nominations at the Filmfare Awards ceremony for the following films:
Songs
Dil Tu Hi Bataa
Tu Meri (From "Bang Bang")
Raghupati Raghav
Senorita
Bang Bang
God Allah Aur Bhagwan
Zindagi Do Pal Ki
Ek Pal Ka Jeena
Meherbaan (From "Bang Bang")
Aaja Mahiya
Uff
Kaho Naa Pyaar Hai
Jab Dil Mile
Pyaar Ki Khasti Mein
Kites in the Sky
Dil Leke
Dil Kyun Yeh Mera
Ladka Yeh Kehta Hai
Krrish Krrish Title
Khaabon Ke Parinday
Dil Na Diya
Na Tum Jano Na Hum
Bumbro
Pyaar Ki Ek Kahani
Ik Junoon (Paint it red)
Kasam Ki Kasam
You Are My Love
Sanjana I Love You
Bani Bani
Birju
Sooraj Ki Baahon Mein
Tera Zikr

Filmography
Actor
2025
War 2 (filming)
as
Major Kabir Dhaliwal
2024
Fighter (post-production)
as
Patty
2019
War
as
Major Kabir Dhaliwal
2019
Vishal Dadlani & Benny Dayal: Jai Jai Shivshankar (Music Video)
as
Hrithik Roshan
2019
Arijit Singh & Shilpa Rao: Ghungroo (Music Video)
as
Hrithik Roshan
2019
Prem Areni, Janardan Dhatrak, Divya Kumar, Chaitally Parmar: Basanti No Dance (Music Video)
as
Hrithik Roshan
2017
Kaabil
as
Rohan Bhatnagar
2016
Ae Raju (Music Video)
2015
Hey Bro
as
Special Appearance
2014
Bang Bang
as
Rajveer Nanda / Jai
2013
Krrish 3
as
Krishna Mehra / Krrish / Rohit Mehra
2012
Agneepath
as
Vijay Deenanath Chauhan
2011
Don 2
as
Don - Special Appearance
2011
Zindagi Na Milegi Dobara
as
Arjun Saluja
2010
Guzaarish
as
Ethan Mascarenhas
2009
Luck by Chance
as
Zaffar Khan
2008
Jodhaa Akbar
as
Jalaluddin Mohammad Akbar
2006
I See You
as
Whistling man on street
2006
Krrish
as
Krishna Mehra / Krrish / Rohit Mehra
2004
Lakshya
as
Karan Shergill
2003
Koi... Mil Gaya
as
Rohit Mehra
2003
Main Prem Ki Diwani Hoon
as
Prem Kishen Mathur
2002
Mujhse Dosti Karoge!
as
Raj Khanna
2002
Na Tum Jaano Na Hum
as
Rahul Sharma
2002
Aap Mujhe Achche Lagne Lage
as
Rohit
2001
Kabhi Khushi Kabhie Gham...
as
Rohan Raichand
2001
Yaadein...
as
Ronit Malhotra
2000
Mission Kashmir
as
Altaaf Khan
2000
Kaho Naa... Pyaar Hai
as
Rohit / Raj Chopra
1988
Akarshan
as
Self at a film premiere
1983
Aasra Pyaar Da
as
Child dancing in song (uncredited)
1982
Apna Bana Lo
as
Boy dancing Main Hoon Deewana Mujhko (uncredited)
1981
Aas Paas
as
Dancing kid in 'Shaher Mein Charcha' (uncredited)
1980
Aap Ke Deewane
as
Child on Beach during song "Raam Kare Allah" (uncredited)
1980
Aasha
as
Boy dancing in song: "Jaane hum sadak ke logon se" (uncredited)
Assistant Director
2000
Karobaar: The Business of Love (assistant director - uncredited)
1997
Koyla (assistant director - uncredited) / (associate director - uncredited)
1995
Karan Arjun (assistant director - uncredited) / (associate director - uncredited)
1993
King Uncle (assistant director - uncredited)
Music Department
2019
Super 30 (playback singer)
2011
Zindagi Na Milegi Dobara (playback singer)
2010
Guzaarish (playback singer)
2010
Kites (playback singer)
Soundtrack
2019
Super 30 (performer: "Question Mark")
2018
The Remix (TV Series) (performer - 1 episode)
- Best Foot Forward (2018) - (performer: "Senorita" - uncredited)
2011
Zindagi Na Milegi Dobara (performer: "Señorita")
2010
Kites (performer: "Kites In The Sky")
Miscellaneous
1997
Koyla (associate director)
1995
Karan Arjun (associate director)
1987
Khudgarz (assistant: Rakesh Roshan - uncredited)
Producer
Thanks
2008
Krazzy 4 (special thanks)
2007
Om Shanti Om (very big thanks)
Self
2023
The Romantics (TV Series documentary)
as
Self
- The Boy from Jalandhar (2023) - Self
2021
66th Vimal Elaichi Filmfare Awards 2021 (TV Special)
as
Self - Perfomer
2021
Free Fire Feat. Hrithik Roshan: DNA Mein Dance (Music Video)
as
Self
2020
Dadasaheb Phalke International Film Festival Awards 2020 (TV Movie)
as
Awardee
2020
CultFit Dubai: Brand Launch Campaign (Video short)
as
Self
2019
Not Just Supper Stars (TV Series)
as
Self
- Shilpa Shetty Kundra (2019) - Self
2016
The Kapil Sharma Show (TV Series)
as
Self
- The Star-Cast of War - Part 2 (2019) - Self
- The Star-Cast of War - Part 1 (2019) - Self
- Team Kaabil in Kapil's Show (2017) - Self
- Team Mohenjo Daro in Kapil's Show (2016) - Self
2019
By Invite Only (TV Series)
as
Self
- Hrithik Roshan and Vaani Kapoor (2019) - Self
2019
Baba Ki Chowki (TV Series)
as
Self
- From nothing to Super 30! (2019) - Self
2019
Flamingo TVC ft. Hrithik Roshan (Video short)
as
Self
2017
VIP (TV Commercial) (Short)
as
Self
2017
Plasto Water Tank. TVC by Hrithik Roshan (TV Special short)
2017
FC FaceTime (TV Mini Series)
as
Self - Interviewee
- Hrithik Roshan (2017) - Self - Interviewee
2016
OPPO Selfie Lesson (TV Short)
as
Self
2011
Indian Premier League (TV Series)
as
Self - Performer / Self - Audience
- Match 1: Kolkata Knight Riders vs Mumbai Indians (2015) - Self - Performer
- 48th Match: Kolkata Knight Riders v Chennai Super Kings (2011) - Self - Audience
2014
Bigg Boss (TV Series)
as
Self
- Hrithik 'Bang Bangs Bigg Boss ka Door (2014) - Self
2014
East 'N' Style (TV Series)
as
Self - Guest
- IIFA AWARDS RED CARPET (2014) - Self - Guest
2013
Comedy Nights with Kapil (TV Series)
as
Self
- Hrithik Roshan (2013) - Self
2013
Main Krishna Hoon
as
Self
2011
Just Dance (TV Series)
as
Self - Judge
- Finale Curtain Raiser (2011) - Self - Judge
- Finale (2011) - Self - Judge
- Semi-Final - 2 (2011) - Self - Judge
- Semi-Final - 1 (2011) - Self - Judge
- Result #7 (2011) - Self - Judge
- Gala #7 (2011) - Self - Judge
- Result #6 (2011) - Self - Judge
- Gala #6 (2011) - Self - Judge
- Result #5 (2011) - Self - Judge
- Gala #5 (2011) - Self - Judge
- Gala #1 (2011) - Self - Judge
- Gala #5 (2011) - Self - Judge
- Gala #4 (2011) - Self - Judge
- Result #3 (2011) - Self - Judge
- Gala #3 (2011) - Self - Judge
- Result #2 (2011) - Self - Judge
- Gala #2 (2011) - Self - Judge
- Result #1 (2011) - Self - Judge
- Showcase #2 (2011) - Self - Judge
- Showcase #1 (2011) - Self - Judge
- Final Chance #2 (2011) - Self - Judge
- Final Chance #1 (2011) - Self - Judge
- Mega Auditions - 2 (2011) - Self - Judge
- Mega Auditions - 1 (2011) - Self - Judge
- Auditions - Part 6 (2011) - Self - Judge
- Auditions - Part 5 (2011) - Self - Judge
- Auditions - Part 4 (2011) - Self - Judge
- Auditions - Part 3 (2011) - Self - Judge
- Auditions - Part 2 (2011) - Self - Judge
- Premiere (2011) - Self - Judge
2011
Just Dance: Taiyyari Jeet Ki (TV Series)
as
Self / Judge
2010
55th Idea Filmfare Awards (TV Special)
as
Self
2009
10th International Indian Film Academy Awards (TV Special)
as
Self - Best Actor
2009
54th Filmfare Awards (TV Special)
as
Self - Best Actor
2008
Oye! It's Friday! (TV Series)
as
Self
- Oye with Hrithik (2008) - Self
2008
IIFA 2007 Backstage (Video documentary)
as
Self
2005
Koffee with Karan (TV Series)
as
Self - Guest
- Priyanka Chopra & Hrithik Roshan (2007) - Self - Guest
- Hrithik Roshan & Farhan Akhtar (2005) - Self - Guest
- Sharukh, Gauri, Hrithik & Suzanne (2005) - Self - Guest
2007
52nd Filmfare Awards (TV Special)
as
Self - Best Actor
2005
Sunset Bollywood (Documentary)
as
Self
2005
The Great Indian Laughter Challenge (TV Series)
as
Self - Guest
2004
48th Filmfare Awards (TV Special)
as
Self (Best Actor & Best Actor - Critics)
2004
Tinseltown TV (TV Series)
as
Self
- Episode dated 21 February 2004 (2004) - Self
2002
Heart Throbs: Hrithik Roshan World Tour Live (TV Special)
as
Self
2001
46th Filmfare Awards (TV Special)
as
Self
2001
The Roshans: Hrithik Live in Concert (TV Special documentary)
as
Self
2001
Hot Wax (TV Series)
as
Self
- Episode dated 22 December 2001 (2001) - Self
2001
The World History of Organized Crime (TV Mini Series documentary)
Archive Footage
2012
Shreya Ghoshal: Chikni Chameli (Music Video)
2004
Koffee with Karan (TV Series)
as
Self
- Hrithik Roshan and Suzanne Roshan (2011) - Self
- Sanjay Leela Bhansali & Aishwarya (2004) - Self
References
Hrithik Roshan Wikipedia
(Text) CC BY-SA