Nationality

Nepalese




Role

Actress




Name

Manisha Koirala





Years active

1989 – present




Occupation

Film actress




Siblings

Siddharth Koirala





Born

16 August 1970 (age 52) (

1970-08-16

) Kathmandu, Nepal


Relatives

Siddharth Koirala (brother)




Spouse

Samrat Dahal (m. 2010–2012)




Movies

Ek Chhotisi Love Story, Bombay, Dil Se, Indian, Mann
Interview with bollywood actrees manisha koirala
Manisha Koirala (born 16 August 1970) is a Nepali actress who mainly appears in Hindi films in India, though she has worked in several South Indian and her native country's films. Noted for her acting prowess, Koirala is the recipient of several accolades, including four Filmfare Awards—and is one of India's most well-known actresses. Although box-office collections of her films have varied considerably, critics have noted that her niche as an actor remains unharmed irrespective of her commercial potent. She was one of the highest paid actresses in the 1990s. She is amongst the few actresses who made a balance between commercial cinema and Parallel cinema (Art-house films).
Contents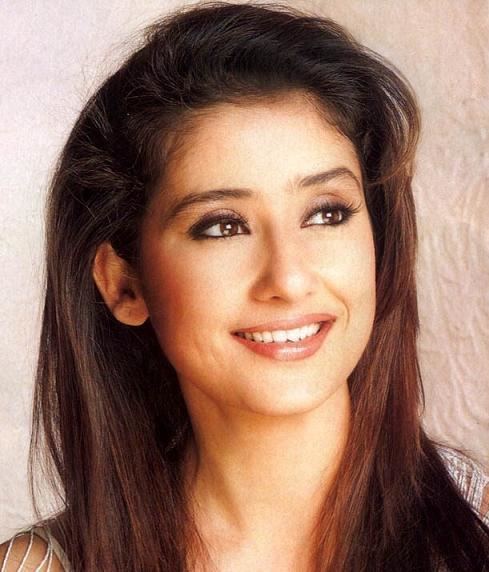 Manisha was born into the politically prominent Koirala family, in which several of her family members went on to rule the nation, but she did not aspire to pursue a career in politics. A stint in modeling opened a career path in films, and she made her Bollywood debut with the top-grossing production Saudagar (1991). In spite of initial struggle to leave a mark, she went on to establish herself as one of the leading actresses in the 1990s with such films as 1942: A Love Story (1994), Akele Hum Akele Tum (1995), Agni Sakshi (1996) and Gupt (1997) AD. Koirala gained particular recognition for her willingness to experiment with a variety of strong, dramatic roles, and she delivered several acclaimed performances in a range of films that did well with critics, including Bombay (1995), Khamoshi: The Musical (1996), Dil Se.. (1998), Mann (1999), Lajja (2001), Company (2002), and Escape from Taliban (2003). These films brought Koirala several awards and nominations, including three Filmfare Critics Awards for Best Actress, a South Filmfare Award for Best Actress, and a Star Screen Award Best Actress, among others. After 2003, she began to work with independent film makers and ventured into Art-house and Parallel cinema as well as multiple regional films. During this time she was facing a decline in her career, due to the fact that most of her films failed to do well at the Box office as they were mostly released without any notice or publicity, although her acting used to be praised for some films, like Tulsi (film) (2008) opposite Irrfan Khan. Her work in the Malyalam drama Elektra, the anthology film I Am (both 2010), and the romantic comedy Mappillai (2011) was received well, but she took a break from acting in 2012 to return five years later with the Coming-of-age Woman Centric Drama Dear Maya (2017) where she was praised by the critics for her versatile performance.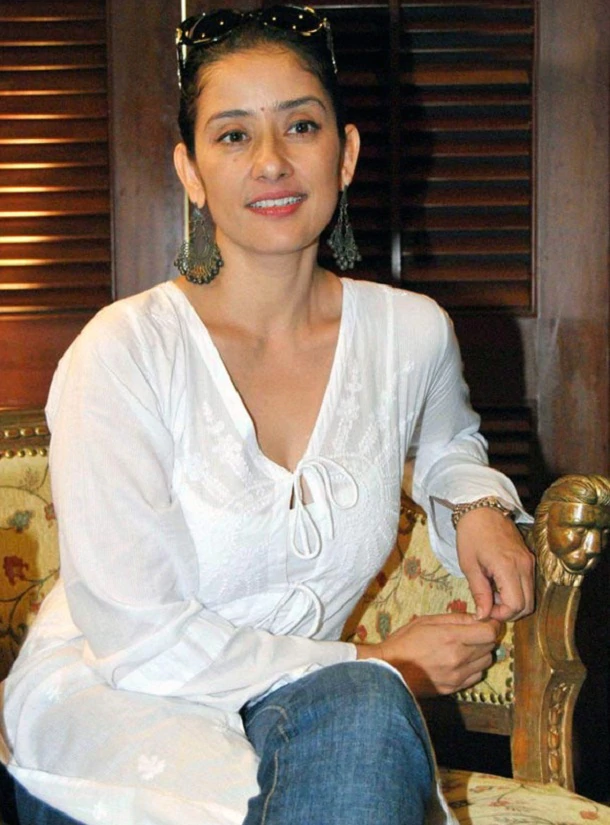 Koirala is divorced from businessman Samrat Dahal. She was appointed as the Goodwill Ambassador for the United Nations Population Fund in 1999 and 2015, and was involved in the relief works after the Nepal earthquake 2015. She promotes various causes such as women's rights, prevention of violence against women, prevention of human trafficking and cancer awareness. Her off-screen life is a subject of substantial media coverage. Koirala was diagnosed with ovarian cancer in 2012 and has been cancer-free since 2015.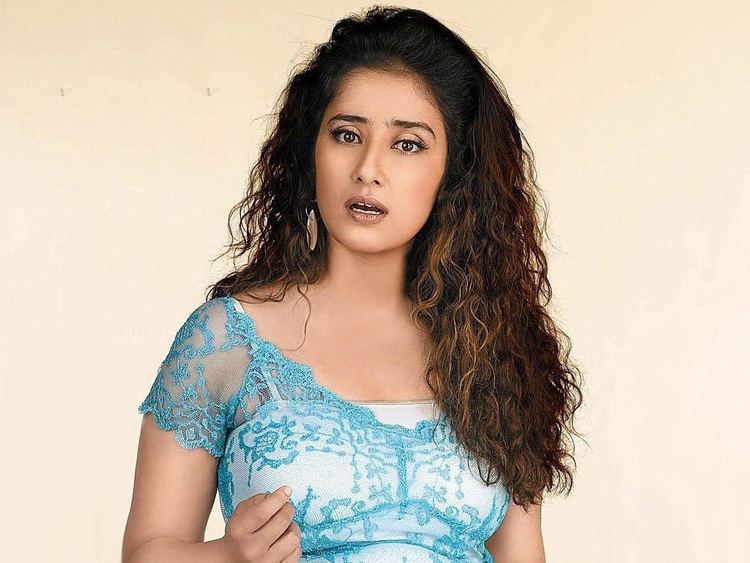 Manisha Koirala (Actor) - Fireside | 24 December 2018
Early life and background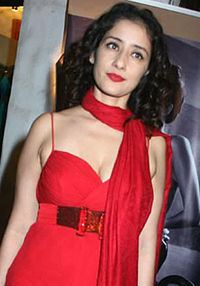 Manisha Koirala was born into the politically prominent, Koirala family, in Kathmandu, Nepal. Her father, Prakash Koirala, is a politician and a former minister of environment, while her mother, Sushma Koirala, is a homemaker. She has one brother, Siddharth Koirala, who is an actor. Several members of her family went on to rule the country; her grandfather, Bishweshwar Prasad Koirala, was the Prime Minister of Nepal during the late 1950s-early 1960s, as were two of her great-uncles, Girija Prasad Koirala and Matrika Prasad Koirala. Koirala spent her early life in India, she stayed in Varanasi at her maternal grandmother's home for some years and later in Delhi and Mumbai. According to Koirala, her grandmother never let her feel that she is "away from home" and that she considers India as her "second home."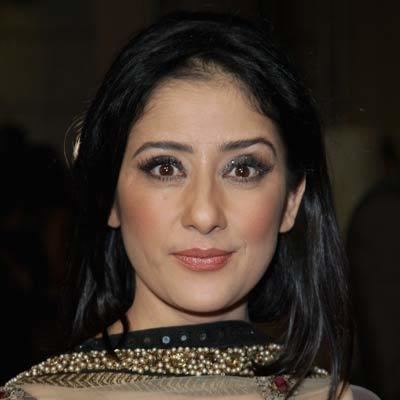 While staying at her grandmother's home in Varanasi, she attended the Vasant Kanya Mahavidyalaya until Class X. Aspired to become a doctor, she moved to Delhi and studied at the Army Public School (APS) of Dhaula Kuan, New Delhi campus. In an interview, she said that living on her own in Delhi, helped her becoming "strong and independent." In Delhi, Koirala took on few modeling assignments, but later shifted her focus toward acting. Determined to pursue a career in acting, Koirala moved to Mumbai for film roles. In 2004, she moved to New York City for a diploma in filmmaking, which she earned from the New York University. While living in New York, she became a member of an independent documentary filmmaker's society.
Early debut (1991–1993)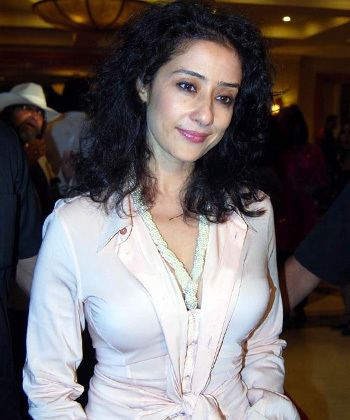 Her first film was Pheri Bhetaula (We Shall Meet Again), a Nepali movie released in early 1989. Her first Hindi movie was Subhash Ghai's Saudagar in 1991. She starred in a number of films during 1992–1993 that did not take her career forward.
Superstardom and Public recognition (1994–1997)
She starred in Vidhu Vinod Chopra's love saga 1942: A Love Story (1994) and Mani Ratnam's Tamil drama Bombay (1995) came out.
Her performance in the film Bombay was a milestone in her career which won her the Filmfare Award for Best Tamil Actress and Filmfare Critics Award for Best Performance. She was seriously noticed by Bollywood after the release of 1942: A Love Story which was a year earlier than the release of Bombay. She also starred in Mansoor Khan's romantic musical Akele Hum Akele Tum (1995) as the ignored wife who leaves her husband and child to fulfill her singing talent and subsequently becomes a popular star. In 1996 she received positive reviews for her performance in the drama Agni Sakshi, as a battered wife on the run from her mentally ill husband. The film became one of the biggest hits of that year at the Indian box office. Later that year, she acted in Sanjay Leela Bhansali's directorial debut, Khamoshi: The Musical where she played the role of Annie, a caring daughter to deaf and mute parents.
A critic from Channel 4 wrote, "Koirala... demonstrates the full range of her acting ability, rather than playing against it as she has had to do in more traditional films. The scene where she shouts at her father through the door, screaming and using sign language even though she knows he can neither see nor hear her, is extremely powerful." Filmfare magazine later included her performance in the film on its "80 Iconic Performances" list. In 1997, she played the leading role alongside Kajol and Bobby Deol in the thriller Gupt: The Hidden Truth, which was one of the biggest hits that year.
Widespread success and established actress (1998–2003)
She went on to collaborate once again with the acclaimed director Mani Ratnam, and starred in his film Dil Se..(1998) opposite Shah Rukh Khan. Her role received similarly good reviews and earned her several award nominations including the Filmfare Best Actress Award nomination. Despite performing poorly at the box office in India, the film proved to be a hit overseas. So if one has to name her most notable films of the 1990s then it would definitely be these four films: 1942: A Love Story, Bombay, Khamoshi: The Musical and Dil Se, through which she kissed success in Bollywood on the basis of her talent. With no god father in Bollywood and being a Non-Indian, she reached the peak of her career during the 1990s and mostly seen as a beautiful and talented actress.
In 1999, she starred in the successful Kachche Dhaage, which was followed by six more releases, the most notable of them being Indra Kumar's drama Mann. She played the role of a traffic accident victim in the film, which entered into the top five highest-grossing films of the year. Her performance in the film won her favourable reviews. Film critic M. Ali Ikram wrote about her performance, "If there is a respite for Manisha's innumerable fans of late, this flick is it. We may not care about hits and flops, but it is painful to watch this acting virtuoso in the innumerable side roles she has been seen in of late. Indra Kumar's decision to cast Manisha here is a case of perfect casting, and she never lets him or the audience down. This lady is truly the Meena Kumari of her generation. It is great fun watching Manisha and Aamir Khan's perfect chemistry opposite one another. The film's climax has both stars permanently molding a spot for themselves in Bollywood history, and it will have you shedding tears by the bucketful.The film was considered 'Average' at Box office."
In 2000 she hosted the TV show Sawaal Dus Crore Ka on Zee TV alongside Anupam Kher. In 2001, she starred in the drama Grahan opposite Jackie Shroff. Her portrayal of a rape victim in the film who quests for justice was appreciated, but the film, which was a much-delayed project, was a major commercial failure. She next played the protagonist in Rajkumar Santoshi's drama Lajja along with an ensemble cast that included Rekha, Anil Kapoor and Madhuri Dixit. The film received a positive reception from critics, and so did Koirala's performance. Her last release of the year was Moksha opposite Arjun Rampal, which was a failure at the box office.
In 2002, she starred opposite Ajay Devgan in Ram Gopal Verma's Company. The film was a critical success and she won her third Filmfare Critics' Best Actress Award. In that same year, she appeared in Ek Chotisi Love Story. The film when released generated tremendous response at the box office becoming one of the few successes of the year. The movie's release was stayed as she accused the director of the film, Shashilal Nair of using her body double to shoot some love scenes in the film and portraying her in bad light by shooting positions using another actress in her place, without her approval to do so. A court finally decided to stay the release of the film.
After years of success, in 2003 she was seen in several low budget films, yet not less challenging roles. She ventured into strong woman-oriented films in 2003, such as Escape From Taliban won her the BFJA Award for Best Actress. She then played the protagonist in Market (2003), a film portraying the whole life story of a young prostitute. The film did decent at the box office as it was considered as 'Average.' It was a surprise successor of the year.
Career fluctuations and decrease in workload (2004–2009)
After receiving a diploma in filmmaking, she produced the small-budget caper-comedy Paisa Vasool (2004) in which she starred along with Sushmita Sen; this was probably the first ever chick-flick in Indian cinema in that it did not have a male lead nor a love story. Since then, she has played supporting and leading roles in various unsuccessful films, some of which being well received by critics, such as the historical epic drama Taj Mahal: An Eternal Love Story (2005), the thriller Tum - A Dangerous Obsession (2005), and the horror film Anjaane – The Unknown (2005).
In Anwar, she played a supporting role along with her brother Siddharth, her only release in 2007. In 2008, she made her comeback to films, with her first leading role since Mumbai Express (2005), in Tulsi, opposite Irrfan Khan. Although pre-release her comeback was described by the media as "shocking", and the film suffered from poor marketing, her performance as Tulsi, a young homemaker diagnosed with blood cancer, was well received. Taran Adarsh from indiaFM wrote, "Manisha Koirala sinks her teeth in this role and delivers a fine performance." She next starred in Sirf (2008). The film was released without any notice or publicity and was a critical and box office failure. Her first Bengali film Khela directed by Rituparno Ghosh released the same year, along with the long delayed Hindi film Mehbooba, both films released on the same day.
In December 2009, she served as the Jury member in the fifth edition of Dubai International Film Festival.
Critical Acclaim and work in multiple South Indian films (2010-2012)
In 2010, she made her foray into Malayalam cinema with Shyamaprasad's Elektra, a psycho-sensual drama based on Sophocles's ancient Greek tragic play Electra. She plays the antagonist in the film which revolves around the concept of Electra Complex that is a daughter's psychosexual competition with her mother for her father's affection. The film premiered at the International Film Festival of India, where it was well received. Later that year, she acted in Partho Ghosh's Ek Second... Jo Zindagi Badal De?. She also acted in her native Nepali-language film, Dharmaa, after a gap of 22 years since her first film. In 2011 Koirala appeared in Mappillai, her first Tamil movie in 5 years. A remake of the 1989 film of the same name, the film saw her reprising the role originally played by Srividya, her performance earned her a nomination in the Filmfare Award for Best Supporting Actress – Tamil. The film was declared a 'Hit'. She was next seen in director Onir's critically acclaimed anthology film I Am, sharing the screen with Juhi Chawla; noted film critic Taran Adarsh commented, "It's a delight to watch Juhi and Manisha, after a hiatus. Both deliver striking performances – even getting the language right." Her next film was Deepti Naval's directorial debut Do Paise Ki Dhoop, Char Aane Ki Barish which premiered at the market section of the 2009 Cannes Film Festival to a positive response. In 2012, she was collaborated with director Ram Gopal Verma for his 3D horror film Bhoot Returns, a sequel to 2003 hit Bhoot.
Cancer crusader and come back after sabbatical (2017–present)
Koirala took a break from full-time acting in 2012 and returned to films with the drama Dear Maya (2017). Directed by Sunaina Bhatnagar and co-starring Madiha Imam, her role was to a middle-aged lonely woman who embarks on a journey to find love when she receives love letters. The film received mixed reviews from critics, however, Koirala was acclaimed for her performance. Sweta Kaushal of Hindustan Times said "Manisha Koirala shines like a diamond in a coal mine." Suhani Singh from India Today noted that she is the "star in this mawkish coming-of-age story", while Stutee Ghosh of The Quint wrote that "Manisha Koirala's Grace Makes It Worth a Watch."
As of March 2017, Koirala is filming for Rajkumar Hirani's biographical drama Dutt, a biopic based on the life of actor Sanjay Dutt–where she will portray the role of the Dutt's mother and legendary actress Nargis Dutt. Koirala has also committed to star in the anthology film Bombay Talkies 2. The film, a sequel to the 2013 film Bombay Talkies, will feature her in one of the segments directed by Dibakar Banerji. She has also finished for a Hindi-Bengali bilingual film called Mauli where she will play the role of a mother to a 20-year-old. It is a strong woman centric film where a mother reunites with her son after 20 years and at the end of 2015, it was reported by her manager that she is shooting for Rajkumar Santoshi's next. She will also, produce a Nepali Film.
Personal life
On 19 June 2010, Koirala married Samrat Dahal, a Nepali businessman, in a traditional ceremony held in Kathmandu. The couple spent their honeymoon in Finland. They met through the online social networking website, Facebook. The couple divorced in 2012.
On 29 November 2012, media news reported that Koirala had been diagnosed with ovarian cancers., She had no clue about the disease until she felt very weak and went on to a hospital in Kathmandu with her brother. She flew to India and was admitted to Jaslok Hospital in Mumbai,. She then flew to the USA for treatment, however the exact ailment was not disclosed.
On 10 December, she underwent surgery. The following day it was reported that the surgery was successful. She had to undergo chemo therapy and spent months at the hospital in New York. She posted her photos after the chemo and other pictures while staying in New York through Twitter where she stayed connected with her fans. As of 2 May 2017, she has been cancer-free for four years. After fighting cancer and winning the battle, she is actively involved in spreading the awareness about the disease.
Social service
In September 1999, Koirala was appointed as a UNFPA Goodwill Ambassador. She is actively involved in social work, specifically working with organisations to promote women's rights, prevention of violence against women, and also to prevent the human trafficking of Nepali girls for prostitution.
In May 2013, after her cancer treatment, Koirala said she intends to use her celebrity status and personal story to inspire others who are battling the dreaded disease. "All I want to do from now onwards is to be useful to people who could need [a] little advice," she said in her first interview since undergoing cancer treatment at Memorial Sloan-Kettering Cancer Centre.
Koirala has advocated the need for an official Earth Anthem for the planet supporting the efforts of Indian poet-diplomat Abhay K in this direction.
She was appointed as a UNFPA Goodwill Ambassador in 2015 and involved in the relief works after the Nepal earthquake 2015.
Motivational speaker
She has turned into be a Motivational speaker after her battle with cancer; and gives motivational talks on various topics at various multinationals, schools, hospitals and other organisations.
She gave speeches in 2016 on "Transformation" at Mercedes-Benz India in Pune; and on "Importance of Being Mindful Living" at Cipla in Goa.
She will be giving speeches in February 2017 on "Health is Our Responsibility" at Sneh Foundation, and on "Cancer is Conquerable" at Apollo Hospitals in Hyderabad; and on "My Life's Lesson" at Shiv Nadar Foundation in Chennai; and on "Why Celebrities Need Coaching" in Delhi; and on "Woman Empowerment" at National Women's Parliament in Vijayawada; and on "Gifts of Cancer" at TEDx Jaipur.
Selected filmography
1942: A Love Story (1994)
Akele Hum Akele Tum (1995)
Bombay (1995)
Khamoshi: The Musical (1996)
Agni Sakshi (1996 film) (1996)
Dil Se.. (1998)
Mann (1999)
Company (2002)
I Am (2010 Indian film) (2010)
Mappillai (2011)
Dear Maya (2017)
Awards and honours
Won
1994, Smita Patil Memorial Award
1996, Filmfare Award for Best Actress – Tamil, Bombay
1996, Filmfare Critics Award for Best Performance, Bombay
1997, Filmfare Critics Award for Best Performance, Khamoshi: The Musical
1997, Star Screen Award Best Actress, Khamoshi: The Musical
2001, Gorkha Dakshina Bahu Honoured by the King of Nepal for achievement in the Indian Film Industry
2003, Filmfare Critics Award for Best Actress, Company
2004, Bengal Film Journalists' Association Awards, Best Actress, Escape From Taliban
2014 India Today Woman of the Year Award
2017 Dadasaheb Phalke Brave and Beautiful Award
2017 Navbharat Times award for contribution to Indian Cinema
Nominated
1996, Filmfare Best Actress Award, Akele Hum Akele Tum
1997, Filmfare Best Actress Award, Khamoshi: The Musical
1999, Filmfare Best Actress Award, Dil Se..
1999, Star Screen Award Best Actress, Dil Se..
2012, Filmfare Award for Best Supporting Actress – Tamil, Mappillai
References
Manisha Koirala Wikipedia
(Text) CC BY-SA