Nationality

Indian




Website

www.mammootty.com




Occupation

Film actor, producer



Name

Muhammad Paniparambil




Upcoming movies

White, Taxi


Spouse

Sulfath Kutty (m. 1979)







Full Name

Muhammad Kutty Ismail Paniparambil




Born

7 September 1951 (age 69) (

1951-09-07

) Chempu, Kottayam, Kerala


Alma mater

Sacred Heart College, ThevaraMaharaja's College, ErnakulamGovernment Law College, Ernakulam (L.L.B.)


Years active

1979–present University of Calicut (2010)


Role

Film actor · mammootty.com




Children

Dulquer Salmaan, Kutty Surumi


Siblings

P. I. Ebrahimkutty, Zakariah Panaparambil, Shafina Panaparambil, Ameena Panaparambil, Sauda Panaparambil




Movies

Bhaskar the Rascal, Pathemari, Munnariyippu, Rajamanikyam, Kerala Varma Pazhassi




Similar

Mohanlal, Dulquer Salmaan, Prithviraj Sukumaran




Profiles




Facebook

YouTube
Mammookka s biography hd mammootty
Mammootty (born Muhammad Kutty Ismail Paniparambil on 7 September 1951) is an Indian film actor and producer best known for his work in Malayalam cinema. In a career spanning over three decades, he has acted in over 300 films.
Contents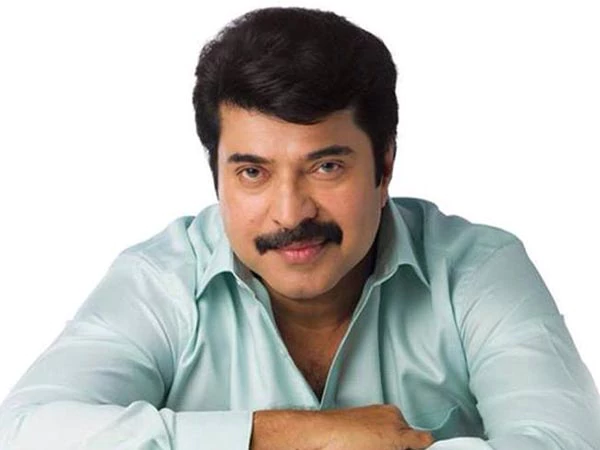 Mammootty was a lawyer by profession. After establishing himself as a lead actor in the 1980s, he got his major breakthrough with the commercial success of the 1987 film New Delhi. He has won 3 National Film Awards for Best Actor, 7 Kerala State Film Awards, and 13 Filmfare Awards South. In 1998, he was awarded the Padma Shri by the Government of India for his contributions towards the arts. He has also received honorary doctorate degrees from the University of Kerala in January 2010 and from the University of Calicut in December 2010.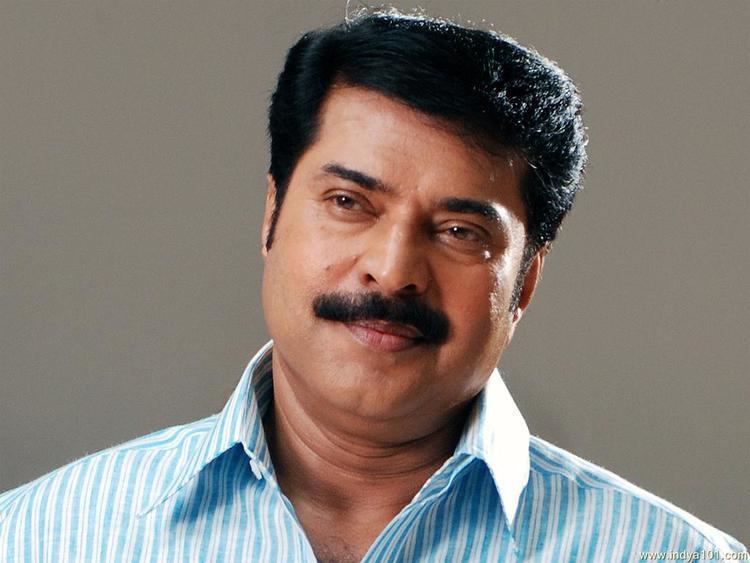 Mammootty is the chairman of Malayalam Communications, which runs the Malayalam television channels Kairali TV, People TV and WE TV. He is also the goodwill ambassador of the Akshaya project, the first district-wide e-literacy project in India. He is the patron of the Pain and Palliative Care Society, a charitable organisation in Kerala formed with the aim of improving the quality of life among patients with advanced cancer. He has also been working with the Pain and Palliative Care Centre situated in Kozhikode, India.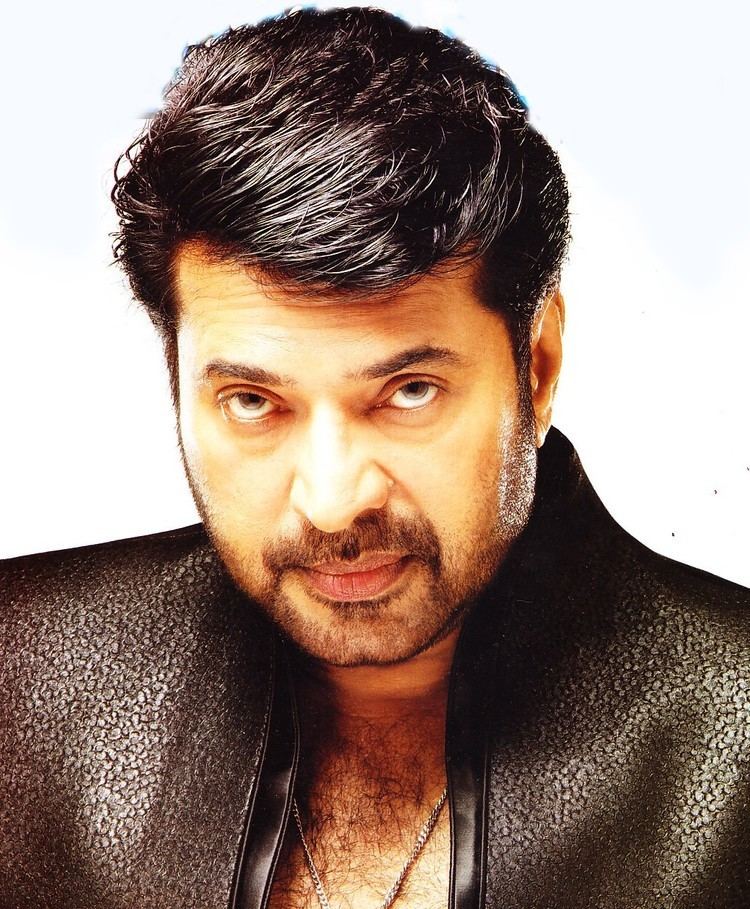 Mammootty Family Photos With Parents, Wife, Son, Daughter & Grandchildren
Family and early life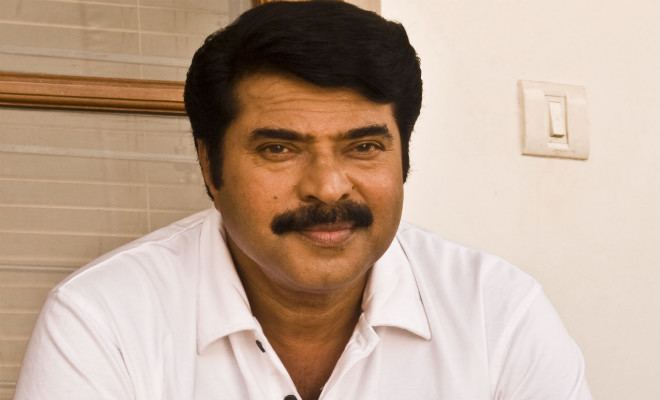 Mammootty was born as Muhammad Kutty Ismail Paniparambil on 7 September 1951 in Chandiroor in Alappuzha district and raised in the village of Chempu near Vaikom in Kottayam district of present-day state of Kerala, India in a middle-class, Muslim family. His father, Ismail, was a farmer and his mother, Fatima, a housewife. He was their eldest son. He has two younger brothers, Ibrahimkutty and Zakariah and three younger sisters, Ameena, Sauda, and Shafina.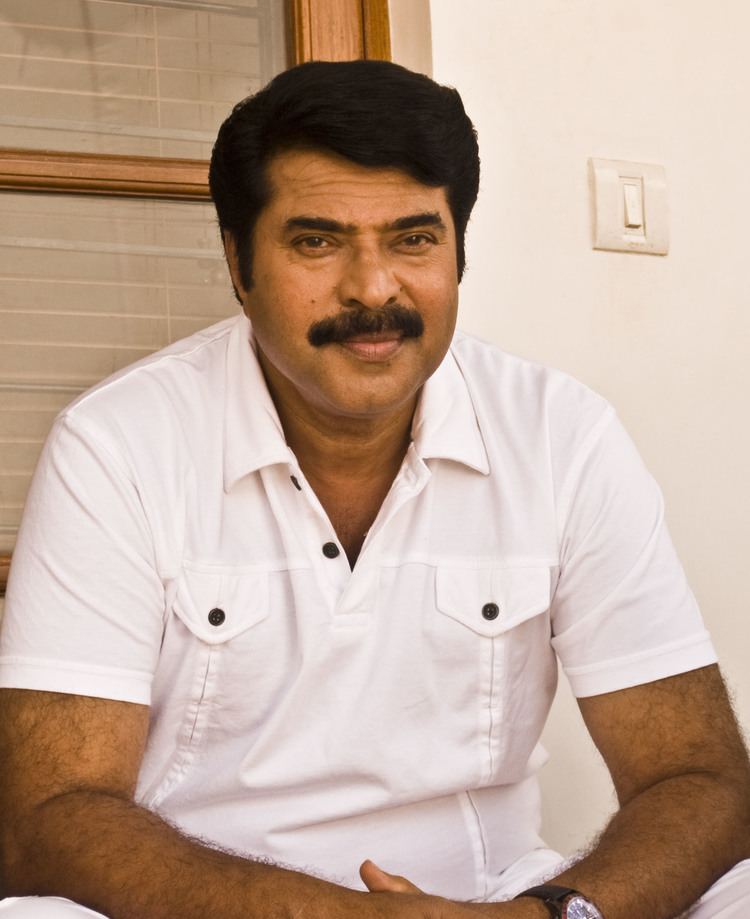 Mammootty had his primary education from Govt. High School, Kulasekharamangalam, Kottayam. Later Mammootty's father shifted his family to Ernakulam in the 1960s. His school life was at Government School Ernakulam. He did his pre-university course (pre-degree) at Sacred Heart College, Thevara. He attended Maharaja's College, Ernakulam for his degree. He graduated with a LL.B. from Government Law College, Ernakulam. Mammootty practiced law for two years in Manjeri.
Mammootty married Sulfath in 1979 and has a daughter, Surumi (born 1982), and a son, Dulquer Salmaan (born 1986). Mammootty's younger brother Ibrahimkutty is an actor in Malayalam films and Malayalam TV serials. Ibrahimkutty's son Maqbool Salmaan is also a film actor.
Early career (1971–1980)
Mammootty's debut was in the 1971 film Anubhavangal Paalichakal directed by K. S. Sethumadhavan. His second film was Kaalachakram, a 1973 Malayalam film directed by K. Narayanan. In 1979, he played his first lead role in Devalokam, directed by M. T. Vasudevan Nair. However, this film was never completed. His first release was the 1980 film, Vilkkanundu Swapnangal, directed by Azad, written by M. T. Vasudevan Nair.
Mammootty's first starring role in a released film was the 1980 film Mela, written and directed by K. G. George
1980–1983
Mammootty films of the 1980s include Sphodanam (directed by P. G. Viswambharan), Munnettam (directed by Sreekumaran Thampi), Thrishna (directed by I.V. Sasi). In 1981, he got his first state award in the Best Supporting Actor category for his performance in Ahimsa. His performances included Aalkkoottathil Thaniye and Adiyozhukkukal. He played the role of a police officer in the investigative thriller Yavanika (1982) directed by K. G. George, and the film was both commercial and critical success. Another major releases in 1982 were Padayottam and Ee Nadu. Padayottam was the first Indian film to be indigenously shot in the 70 mm film format, and also the first Malayalam film budget over ₹1 crore (US$160,000). Ee Nadu was commercial success and also became the highest grossing south Indian film at that time.
1984–1993
In a period of five years from 1982 to 1987 Mammootty acted in more than 150 films in the lead role. In 1986 alone, he acted in about 35 films including a glimpse appearance in Mazha Peyyunnu Maddalam Kottunnu.
In the mid 80s he collaborated in what became known as the 'Mammootty-Kutty-Petty' films. These films had Mammootty as the protagonist, a husband and a father, with a 3–4-year-old daughter, and employed in a top ranking post in a company. Mammootty made a comeback with New Delhi and Thaniyavarthanam, both released in 1987. In New Delhi he played a victimised journalist, who systematically took revenge on politicians who flattered him. He received the Kerala Film Critics Awards for Best Actor for his role as Balan Mash in Thaniyavarthanam, written by Lohithadas and directed by Sibi Malayil.
In 1988 Mammootty starred in Oru CBI Diary Kurippu as a CBI officer. Following Oru CBI Diary Kurippu, three more murder mystery sequels were produced with the same cast of characters: Jagratha (1989), Sethurama Iyer CBI (2004) and Nerariyan CBI (2005), all directed by K. Madhu, penned by S. N. Swamy with Mammootty as Sethurama Iyer, an intelligent but unassuming CBI officer. Two of M. T. Vasudevan Nair's films with autobiographical elements were acted in by Mammootty. One was Aksharangal directed by I. V. Sasi and the other was Sukrutham directed by Harikumar.
Oru Vadakkan Veeragatha was directed by T. Hariharan and penned by M.T.Vasudevan Nair. Mammootty's depiction of a Chekavar (mercenary warrior) of distinguished valor but vilified by circumstances won him the National Film Award for Best Actor. His role as a hunter Varunni in Mrigaya, directed by I.V. Sasi, and another film Mahayanam, were also scanned for the State Award. Mammootty won the Filmfare award for Amaram directed by Bharathan. He played the role of an uneducated fisherman who dreams of making his only daughter a doctor.
During this time, Mammootty appeared in many of the films directed by Adoor Gopalakrishnan. He starred in three of Gopalakrishnan's films, Anantaram ('Thenceforth'), Mathilukal ('Walls') and Vidheyan ('The Servile'). His portrayal of the protagonist in Mathilukal (based on Mathilukal, a novel by the Malayalam novelist Vaikom Muhammad Basheer) was instrumental in getting him his first National Film Award for Best Actor. Mammootty also portrayed the roles in Adoor Gopalakrishnan's Vidheyan and T V Chandran's Ponthan Mada. He received the National Film Award for Best Actor and State Award for his roles in both films.
1994 to 2000
The King, scripted by Renji Panikkar, was released in 1995 and was directed by Shaji Kailas. Mammootty played the central character as a District collector.
In 1997, he won the Filmfare Award for Best Actor for the movie Bhoothakannadi directed by Lohithadas.
In 1999, Mammootty won his third national award for Dr. Baba Saheb Ambedkar, an English language movie about the life of B. R. Ambedkar, directed by Jabbar Patel. The film was sponsored by the National Film Development Corporation of India and the Ministry of Social Justice and Empowerment.
By the end of the 1990s he acted in films such as Priyadarshan's Megham and Fazil's Harikrishnans in which he co-starred with Mohanlal. Due to immense popularity of both the actors, Fazil was forced to use multiple climaxes for the first time in India.
2000–2010
Mammootty started off the decade with Lohithadas's Arayannagalude Veedu in 2000. A critical and commercial success, it earned the Filmfare Best Malayalam Actor Award for Mammootty. He portrayed Arackal Madhavanunni in Shaji Kailas's action thriller Valliettan, which was one of the highest-grossing films of the year.
In 2001 he acted in two films including Dubai, one of the most expensive films ever made in Malayalam at that time. In 2002, he acted in three films. Chronic Bachelor in 2003 was a romantic comedy-drama film about the life of Sathyaprathapan (known as SP). The film was written and directed by Siddique and produced by Malayalam director Fazil. The film was released as a Vishu release in 2003. It ran for more than 115 days.
In 2004, the third instalment in the CBI series, Sethurama Iyer CBI marked Mammootty's comeback. Also in 2004, he won the state award for his portrayal of Madhavan in Blessy's Kazhcha. Ranjith's Black and V. M. Vinu's Vesham were also successful ventures.
Mammootty had six releases in 2005, including Anwar Rasheed's directorial debut Rajamanikyam. He portrayed Bellary Raja, a Thiruvananthapuram based cattle dealer in the film, which was the highest grosser of the year and highest grossing Malayalam film until 2008.
In 2006, Mammootty won the Filmfare Best Actor Award for the movie Karutha Pakshikal directed by Kamal. He also acted in I. V. Sasi's Balram vs. Tharadas, in which he reprised his roles Inspector Balram from the 1991 Inspector Balram and Tharadas from the 1984 Athirathram. It was I. V. Sasi's 144th film, and a record 35th with Mammootty. In 2006, Mammootty continued his success with the film Thuruppu Gulan. Mammootty's action comedy Mayavi was released in 2007. He portrayed Dr. Nathan in Shyamaprasad in Ore Kadal (2007) . In 2007 he also acted in Big B.
In 2008, Mammootty appeared in Annan Thambi. He played a police officer for 25th time in the film Roudram. He also starred in Kerala's multistarrer Twenty: 20 in 2008.
In October 2009, he acted in Pazhassi Raja, directed by Hariharan and written by M. T. Vasudevan Nair, which became the highest-grossing film in Malayalam. He also acted in the short film Puramkazhchakal (directed by Lal Jose) from Malayalam's first portmanteau film Kerala Cafe. In 2009, he won his fifth state award for Best Actor for his performance in Ranjith's Paleri Manikyam. He was nominated for the National Award for Best Actor in 2009, but he lost the award in the final round of the competition to Amitabh Bachchan. The jury's decision to give the award to Bachchan was criticised by Shaji N Karun, director of Kutty Srank (the movie which won the award for best film of 2009) and Ranjith, director of Paleri Manikyam.
2010–present
In the year 2010, Mammootty acted in the films Drona 2010 directed by Shaji Kailas, Yugapurushan directed by R. Sukumaran, Pramaani directed by B. Unnikrishnan, Pokkiri Raja, the directorial debut of Vysakh Abraham, Kutty Srank directed by Shaji N. Karun, Pranchiyettan & the Saint directed by Ranjith, Best of Luck directed by M. A. Nishad and Best Actor, the debut film of Martin Prackat, of which Best of Luck featured him in a cameo role.
In 2011, his films were 15 August directed by Shaji Kailas, Doubles directed by Sohan Seenulal, The Train directed by Jayaraj, Bombay March 12 directed by Babu Janardhanan and Venicile Vyaapari directed by Shafi.
In 2012, his films were The King & the Commissioner directed by Shaji Kailas, the Kannada film Shikari directed by Abhay Simha, Cobra directed by Lal, Thappana directed by Johny Antony, Jawan of Vellimala directed by Anoop Kannan, of which he himself produced the film, Face to Face directed by V. M. Vinu and Bavuttiyude Namathil directed by G. S. Vijayan.
In 2013, his initial films were Kammath & Kammath directed by Thomson and Immanuel directed by Lal Jose. Later he went on to act in Kadal Kadannoru Mathukkutty directed by Ranjith, which was released on Ramzan season and Kunjananthante Kada directed by Salim Ahamed. Daivathinte Swantham Cleetus directed by G. Marthandan.. His next release was Silence directed by V. K. Prakash.
He acted in Balyakalasakhi directed by Pramod Payannur, Praise the Lord directed by Shibu Ganghadharan and Gangster directed by Aashiq Abu in the initial half of 2014. He also acted in Manglish directed by Salam Bappu, Munnariyippu directed by Venu, RajadhiRaja directed by Cheran (director) and Varsham directed by Ranjith Sankar . Mammootty received critical praise for his portrayal of C.K. Raghavan in Munnariyippu, while Sify called RajadhiRaja "a genuine hit for Mammootty after a long time." Nicy V.P of International Business Times wrote, "Varsham is a movie worth investing your time and money. "
His 2015 releases were Fireman directed by Deepu Karunakaran, Bhaskar the Rascal directed by Siddique, a commercial success, Acha Dhin directed by Marthandan, Utopiayile Rajavu directed by Kamal and Pathemari directed by Salim Ahamed, was both commercial and critical success.
Films in other languages
Mammootty has acted in a few non-Malayalam movies and these include some Tamil, Telugu, Hindi, Kannada and English films. In 1990, he made his Tamil debut in Mounam Sammadham, directed by K. Madhu. He has acted in Tamil films for directors including K. Balachander (Azhagan), Mani Ratnam (Thalapathy), Fazil (Kilippechu Kekkavaa), N. Linguswamy (Aanandham) and Rajiv Menon (Kandukondain Kandukondain). (1993). He played the role of Anantha Sharma in K. Vishwanath's Telugu film Swathi Kiranam (1992).
He acted in the Kannada-Malayalam bilingual film Shikari in 2012. He made his debut into Hindi films through Thriyathri which was released in 1989, though his first film as a leading actor was Dhartiputra. He starred in the biographical film Dr. Baba Saheb Ambedkar directed by Jabbar Patel which was in the English language. He also appeared in Sau Jhooth Ek Sach (2004).
During the 2006 IIFA Awards ceremony held at Dubai, he openly criticised the organizers of the IIFA Awards for completely ignoring South Indian film by stating that the Bollywood film industry should stand up to competition from the South Indian film industry before calling itself international.
Mammootty has had many of his Malayalam films dubbed into Telugu and Tamil cinema like Doubles, Chattambinaadu,Parunthu,Annan Thambi,Thommanum Makkalum,Sethurama Iyer CBI,Pazhassi Raja and so on.
Philanthropic work
Mammootty is the patron of the Pain and Palliative Care Society, a charitable organisation in Kerala formed with the aim of improving the quality of life among patients with advanced cancer. He has been working with the Pain and Palliative Care Centre situated in Kozhikode, India. Mammootty has now put forth a novel project to provide the pain and palliative care to those suffering from cancer throughout Kerala.
Mammootty is the goodwill ambassador of the charity project "Street India Movement", which is aimed at the eradication of child begging and child labour. He has promoted the activities of the movement, which networks with orphanages and institutions looking after the children.
Kazhcha is a venture to extend free eye care and treatment organised by Mammootty Fans Welfare Association and Mammootty Times, in association with Little Flower Hospital and Research Centre and the Eye Bank Association of Kerala. One of the major activities related to this is distribution of free spectacles to children. A special fund received from the office of the President of India will be utilised for this purpose. Free eye camps will also be conducted at various places in connection to this project.
Akshaya, the information technology dissemination project of the Government of Kerala, has Mammootty as its Goodwill Ambassador. He formally took over the role on 26 February 2006 at a video networked programme which was linked to all the district headquarters of the state.
Mammootty is a patron of "Care and Share International Foundation", a charity organisation working towards removing the inequalities in society. The foundation has done many notable humanitarian works including the recent "Hridaya Sparsham project", to mobilise help for the heart surgery of children. Mammootty's plea over the social networking sites evoked aid worth about ₹ 1 crore within a day.
In August 2014, Mammootty launched the My Tree Challenge as a response to the popularity of the Ice Bucket Challenge. Its purpose is to encourage others to plant saplings, as the rules dictate they should if they are challenged. My Tree Challenge was kick-started by two environment lovers, Abdul Manaf, an entrepreneur, and Imthias Kadeer, a travel photographer. It was actor Fahadh Faasil who first challenged actors Mohanlal and Mammootty to take up the challenge.
Television career
As of 2010, Mammootty is the Chairman of Malayalam Communications, which runs some Malayalam TV channels such as Kairali TV, People TV and Channel We.
He co-owned a production company during the 1980s, Casino, along with Mohanlal, I.V. Sasi, Seema and Century Kochumon. The production house produced commercially successful films such as Nadodikkattu, Gandhi Nagar 2nd Street, Adiyozhukkukal and Karimpin Poovinakkare.
He formed a television production company, Megabytes, which produced television serials, the first being Jwalayay in the late 1990s, which was also his first project as a producer. He also owns a distribution company named Mammootty Technotainment.
In the media and other activities
In 2005, Mammootty, Mohanlal, Dileep accounted for 97% of the box-office revenue of Malayalam cinema.
Mammootty is busy promoting the anti-drug campaign Addicted to Life. He has joined hands with Kerala State Beverages Corporation to promote the campaign. The project, launched by the Government of Kerala aims to eradicate the drugs and alcohol usage among the people; especially the youth. Mammootty was appointed as the brand ambassador of the Thrissur-based South Indian Bank on 16 October 2006. He was also featured as the brand ambassador for Kerala Volleyball League.
Mammootty and Dubai-based businessman MA Yousuf Ali met with the officials of the Dubai Internet City (DIC) to lobby for the proposed Smart City project at Kochi.
Mammootty wrote his first book Kazhchapadu (roughly translated as "Perspective", a compilation of short essays he has written in various publications over the years).
Mammootty owns the distribution company Playhouse Entertainments. Some films distributed by the company are Chattambinadu, Ritu, Three Kings, Living Together, Neelathamara, Pranchiyettan & the Saint, The King and the Commissioner, and Cobra.
In 2013, his role in Mathilukal was listed among 25 greatest acting performance of Indian cinema by Forbes India on occasion of celebrating 100 years of Indian Cinema.
Awards, honours and recognitions
Mammootty has won three National Film Awards, five Kerala State Film Awards, thirteen Filmfare Awards, eleven Kerala Film Critics Awards and five Asianet Film Awards (from fourteen nominations). In 1998, the government of India honoured Mammootty with its fourth highest civilian award, Padma Shri for his contribution to the Indian film industry. He was conferred with the Doctor of Letters degree by University of Calicut and University of Kerala in 2010.
National Film Awards
1999: National Film Award for Best Actor for Dr. Babasaheb Ambedkar
1993: National Film Award for Best Actor for Vidheyan and Ponthan Mada
1989: National Film Award for Best Actor for Oru Vadakkan Veeragatha and Mathilukal
References
Mammootty Wikipedia
(Text) CC BY-SA