Director

K. Madhu




Release date

February 18, 1988 (India)




Music director

Shyam


Writer

S.N. Swamy




Language

Malayalam




Genre

Mystery, Thriller




Film series

CBI




Duration




Country

India







Release date

18 February 1988 (1988-02-18)




Cast

Mammootty (Sethurama Iyer), Urvashi (Annie), Mukesh (Chacko), Suresh Gopi (Harry), Jagathy Sreekumar (Vikram), Janardhanan (Ouseppachan)


Similar movies

Devanthakudu

,

Chiranjeevi

,

Black Investigators

,

Karimedu

,

Kariyilakkaattupole

,

Commissioner



Malayalam full movie oru cbi diary kurippu full movie ft mammootty jagathi suresh gopi
Oru CBI Diary Kurippu (English: A CBI Journal Entry) is a 1988 Malayalam mystery thriller film directed by K. Madhu, written by S. N. Swamy, and starring Mammootty, Suresh Gopi, Jagathy Sreekumar, Mukesh, and Sukumaran.
Contents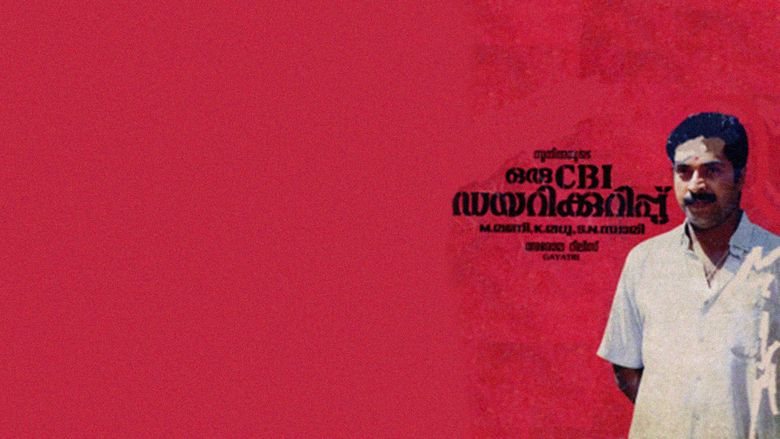 This film is the first in the series of the CBI investigative thrillers featuring Mammootty as CBI officer Sethurama Iyer. It was produced by M. Mani under the banner Sunitha Productions. Sequels to the film are Jagratha (1989), Sethurama Iyer CBI (2004), and Nerariyan CBI (2005).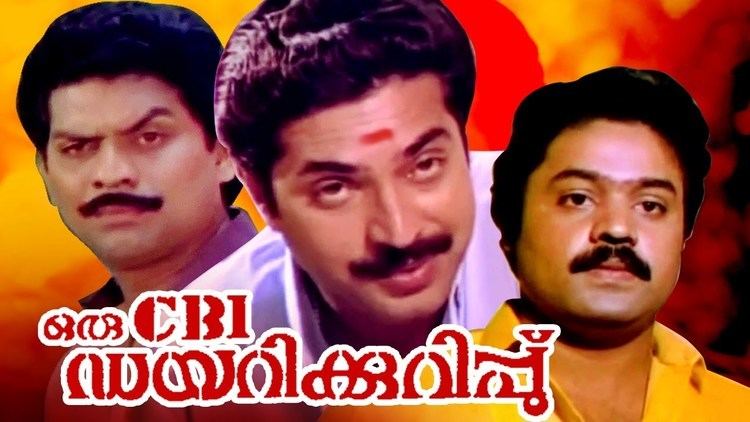 The lead character, Sethurama Iyer is inspired by a police officer named Radha Vinod Raju, Jammu and Kashmir cadre IPS Officer who in 2009 was appointed as the first chief of India's National Investigation Agency. He died in Kochi on 21 June 2012 at the age of 62, due to lung complications.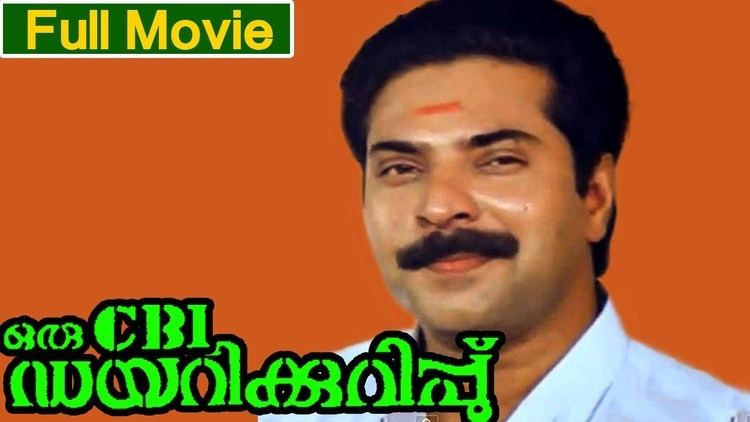 The film was remade in Telugu as Nyayam Kosam with Rajasekhar and in Hindi as Police Public with Raaj Kumar. The film got cult status.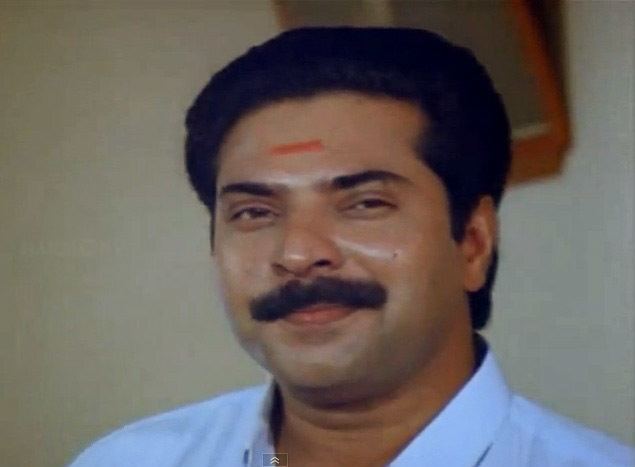 Super hit malayalam movie oru cbi diary kurippu hd investigation thriller full movie
Cast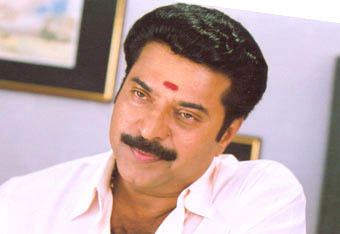 Mammootty as Sethurama Iyer, DySP of CBI
Janardhanan as Ouseppachan
Sukumaran as Devadas, DySP of Police
Mukesh as Chacko, Local Police Constable
Jagathy Sreekumar as Vikram, SI of CBI
Suresh Gopi as Harry, CI of SBI
Prathapachandran as Narayanan, a local politician
Lizy as Omana
Urvasi as Annie, Omana's sister
Bahadoor as Thomachan, Omana's father
Sreenath as Sunny, Omana's husband and Ouseppachan's son
K. P. A. C. Sunny as Alex, CI of Police
Kollam Thulasi as Police Surgeon
Jagannatha Varma as SP, CBI
Captain Raju as DySP Prabhakara Varma, Local Police
Vijayaraghavan as Johnny, Ouseppachan's son in law
Adoor Bhavani as servant
C. I. Paul as Bhargavan, Minister
T. P. Madhavan
Kundara Johnny as Driver Vasu
Sukumari as Nun
Plot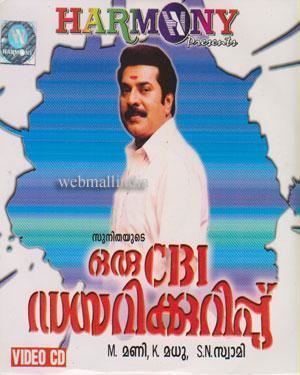 The Central Bureau of Investigation (CBI) led by Sethuram Iyer investigate an enigmatic murder that was made to look like a suicide. The movie opens with DySP Prabhakara Varma (Captain Raju) observing the local police force during a training drill. Another officer approaches him and informs him that he is needed at a recent crime scene, and they depart immediately. Varma arrives at the home of Ouseppachan (Janardhanan), a local businessman, and sees the body of Ouseppachan's daughter-in-law, Omana (Lizy) on the grounds behind the house, in an apparent suicide. He is then introduced to Omana's husband Sunny, her father-in-law Ouseppachan, Ouseppachan's son-in-law Johny (Vijayaraghavan), Ouseppachan's best friend Narayan, and several of the household servants and neighbors (Adoor Bhavani, T.P.Madhavan). The initial report conducted by the first responders concluded that Omana had committed suicide by flinging herself from the roof of the two-story house onto the stone pavement below. Varma questions the members of the household as well as neighbors and servants about Omana's relationship with her husband Sunny (Sreenath). Sunny admits to arguing with Omana the night she died and throwing her onto their bed before leaving to drink, but swears he never hit her. He also tells Varma that Omana had attempted suicide before. Ouseppachan claims he came home from a business trip that night, dropped off by his driver, Vasu (Johny), only to find himself locked out of the house. He decided to go around the back to where the cook's quarters were located when he stumbled upon Omana's body. Dissatisfied with inconsistent testimonies from several suspects, Varma immediately suspects foul play and is determined to find the truth. The next morning, the Regional Medical Officer (Kollam Thulasi) concludes that Omana died from head trauma at 8pm the previous night.
Omana's cousin Chacko (Mukesh), a police officer working under Varma, finds this autopsy report suspicious and tells Varma and Officer Alex (K.P.A.C. Sunny) why he has doubts to its accuracy. He informs them that it rained severely until 9:30pm the night Omana allegedly committed suicide, and if she had died at 8pm, her corpse would have been wet, and the blood from her injury would have been mixed in with the rain water. Alex, who is taking bribes from Ouseppachan, warns Ouseppachan to do what he can to get Varma and Chacko off the case.
Sensing that Varma will cause him trouble, Ouseppachan implores his best friend, Narayanan (Prathapachandran), a local politician, to call his politician friends (including the Minister) to have Varma transferred off the case and onto Rural. They also managed to transfer Omana's cousin, Chacko to Traffic. A new Dy SP, Devadas (Sukumaran), takes over the case. Devadas, who is also being bribed by Ouseppachan, intimidates Omana's grieving family and any witnesses that may implicate Ouseppachan or Sunny. He quickly concludes the investigation stating that Omana committed suicide.
Omana's father Thomachan (Bahadoor) and her sister Annie (Urvasi) are determined to seek justice for Omana. They implore the CBI to re-open the case and find the truth. The Director of the CBI assigns CBI DySP Sethurama Iyer (Mammootty) to head the investigation. He is assisted by CBI Circle-Inspector Harry (Suresh Gopi) and CBI Sub-Inspector Vikram (Jagathy Sreekumar).
Iyer and his team find evidence of political interference in Omana's murder investigation, citing an increased amount of phone calls to Ministers and Party Leaders from Narayanan's phone number, and thousands of rupees worth of cash withdrawals from Ouseppachan's bank that were never reported in the books. Iyer meets with Varma and Chacko who help him with his investigation by informing him of inconsistent testimony from suspects and the inconsistencies with the Regional Medical Examiner's autopsy report. Later that week, Iyer and his team bring two dummies the same height and weight as Omana to Ouseppachan's house. They take the dummies to roof and drop one straight down as if it jumped, and threw the other off the roof as if someone had thrown the body. They find that Omana's body landed approximately the same place as the dummy that was thrown, and concluded that she could not have jumped that far off the roof on her own. Next, they decide to track down Ouseppachan's driver, Vasu, who has been missing since the morning after Omana's death. Harry finds out that Vasu had given a local banker some jewelry as collateral for a loan. Among the jewelry was a bracelet belonging to Omana, which immediately put all suspicion on Vasu. They finally find him and take him into custody, where he confesses that shortly after he got home after dropping off Ouseppachan the night of Omana's death, Narayanan came to his house and told him that Sunny had accidentally killed Omana during a domestic dispute. Vasu then said Narayanan and the others implored him to carry Omana's body from her bed to the roof and fling her off. It was during a moment alone with Omana's dead body that Vasu had noticed her gold bracelet and decided to steal it, before throwing her corpse of the roof.
Despite Vasu's testimony implicating Sunny as the killer, Iyer is not convinced. Sunny had left the house at 8 pm after hitting Omana and that would mean that she died at 8 pm. However, Iyer examines photographs of the crime scene and finds that Omana still bled when she was dropped off the roof some 2 hours later, and since dead bodies do not retain heat thus causing the blood to clot, she could not have died at 8 pm. Upon scrutinizing the photographs further, Iyer notices a small blood stain on Omana's saree below the waist. Since the autopsy report stated that she sustained no injuries below the waist, Iyer is convinced that the blood was left behind by the real killer.
After testing the blood they find that it is O-negative, a rare blood type. Remembering that the town had imposed mandatory blood tests on all its citizens recently by the local authorities to combat malaria, Iyer goes to the Malaria Research Center and finds that the blood type was so rare that only two people in the entire town had it.
In the final scene, Iyer arrives at Ouseppachan's house with a large police backup unit and places Ouseppachan under arrest for the murder of Omana. Shocked, Ouseppachan vehemently denies killing her, but Iyer would not relent. Seeing his father being arrested for a crime he committed, a guilt-ridden Sunny confesses to Iyer that he killed Omana accidentally by hitting her too hard when they fought. Iyer tells Sunny that Omana did not die when he hit her, that she only fainted. Iyer then goes on to explain the blood on Omana's saree, which did not match her own, was left behind by the real killer. He informs them that only two people in the entire town were O-negative and one of those two people is Johny, Ouseppachan's son-law. Confronted with evidence for his involvement, Johny confesses that he had come to the house the night Omana had died. Finding her passed out on the bed, he attempted to rape her, but when she woke up and started screaming, he suffocated her to death. In the process he accidentally cut himself and left his blood on her saree.
Thomachan and Annie thank Iyer, Harry and Vikram for their hard work and dedication and bringing Omana's killer to justice. The movie ends with a reference to Sukumara Kurup, a real life notorious fugitive wanted in India for murder, who to this day is still on the run.
The plot-line of the film was crafted around the real life Polakkulam Case'' in which a hotel employee was murdered and dropped from the terrace to make it look like a suicide. It was also the first case where a humanoid dummy experiment was conducted in the state of Kerala to prove the murder.
Box office
Oru CBI Diary kurippu was the top grosser of that year , and collected over ₹2 crore (US$310,000) at box office. The film was also received well in Tamil Nadu. It ran for 385 days in Madras Safire theatre in Tamil Nadu.
Trivia
Mammootty's Sethurama Iyer was initially conceived as a Muslim character, but Mammootty suggested an Iyer character to incorporate jibes of Devadas (Sukumaran) about vegetarianism and lack of Iyers to do physical work. This resulted in one of the most popular two-character confrontation scenes between Sethurama Iyer (Mammootty) and Devadas (Sukumaran). Because of the popularity, this was repeated in the sequels Jagratha and Sethurama Iyer CBI. The third sequel was released 15 years after Jagratha. By this time, Sukumaran, who had portrayed Devadas, had died. Thus, Saikumar was cast as the son of Devadas; he was required to mimic Sukumaran's style of performance.
The movie was one of the first of its kind to concentrate on the central investigative story only, without the songs and dances generally associated with popular Indian commercial films.
References
Oru CBI Diary Kurippu Wikipedia
(Text) CC BY-SA
Oru CBI Diary Kurippu IMDb
Oru CBI Diary Kurippu themoviedb.org