7.4

/

10

Alchetron

7.4

Rate This




Director

Joshiy


Release date

July 24, 1987 (India)




Music director

Shyam


Country

India






Genre

Action, Crime, Drama




Budget

2.9 million INR




Duration




Language

Malayalam





Release date

24 July 1987 (1987-07-24)




Writer

Gyandev Agnihotri (dialogues), Dennis Joseph (screenplay)


Cast

Mammootty (G Krishnamoorthy), Sumalatha (Maria Fernandez), Suresh Gopi (Suresh), Jeetendra (Vijay VK Kumar), Urvashi (Uma Kumar)


Similar movies

Related Joshiy movies

New Delhi is a 1987 Malayalam thriller film written by Dennis Joseph and directed by Joshiy and produced by Joy Thomas. It stars Mammootty, Suresh Gopi, Sumalatha, Urvashi, B. Thiagarajan, Siddique, Vijayaraghavan, Mohan Jose, Devan, and Jagannatha Varma. The film became highest grossing Malayalam film at that time and its success resurrected Mammootty's career in 1987 after having a string of box-office flops in the prior years.
Contents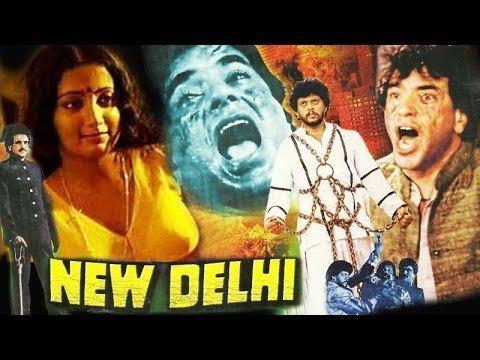 The film was remade and released in Telugu as Anthima Theerpu, which was directed by Joshiy himself. Joshiy also directed the Hindi and Kannada versions titled New Delhi. Lead roles were played by Jeetendra in its Hindi version and Ambareesh in the Kannada version, respectively. The story is loosely based on the novel "The Almighty" by Irving Wallace.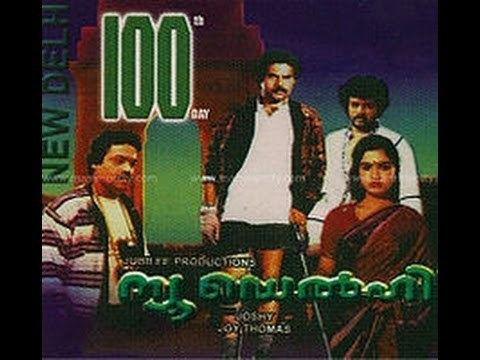 Thiagarajan, who played the role of Salem Vishnu in New Delhi, later produced and directed a Tamil film titled Salem Vishnu which showcased the prequel story of his character. The film was a commercial success.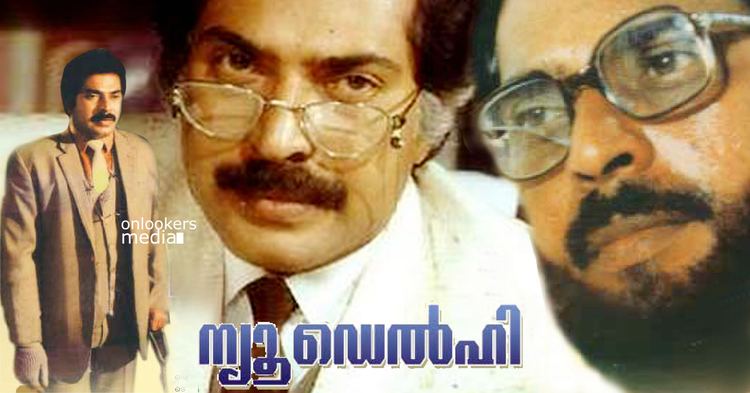 Plot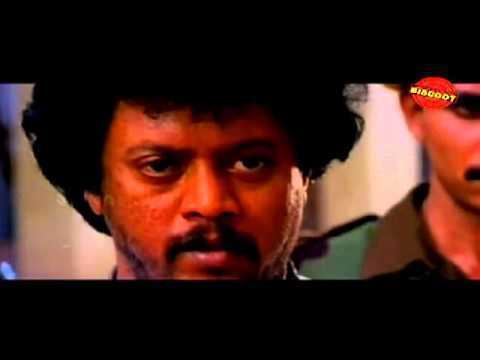 G. Krishnamoorthy, aka G. K. (Mammootty), is a cartoonist and investigative journalist working in New Delhi. Urvashi plays the role of his sister, Uma, who is also a journalist. G. K. falls in love with New Delhi dancer Maria Fernandes (Sumalatha). C. R. Panikkar (Jagannatha Varma) and Shankar (Devan), two political icons, book a show with Maria on the eve of Republic Day and brutally rape her in a hotel room. G.K. attempts to report the incident in the newspaper, but is foiled by his chief editor, who notifies the villains. After being arrested on fake charges, G.K. is brought to trial to face many false witnesses including Fernandes, her father, who claims nobody harmed his daughter. G.K. is deemed mentally unfit and sentenced to one and a half years in a mental asylum, as well as five years in prison where he suffers abuse. G. K. meets Ananthan (Vijayaraghavan), Siddiq (Siddique) and Appu's acquaintance from the jail. He was once selected to be set free from prison on Republic day, but he was denied the chance by Shankar.
Nataraj Vishnu (Thiagarajan) is a murderer who was sentenced to death by the court. G.K., who already has a plan of revenge, meets Vishnu and offers to help him break out of jail. After completing the five-year period, G.K. is free. Maria is all set, ready with a new newspaper which she dedicates to G.K. He arranged help for Vishnu, Ananthan, Siddiq, and Appu to break out of jail. G.K. delays the issuing of his newspaper even though the newspaper had all the facilities and trained journalists, including Uma and Suresh (Suresh Gopi), Uma's fiancée. He wants his newspaper to release only after getting sensational news. He also informs that he has appointed a reporter named Viswanath who will provide sensational news to him, if available.
When the team breaks out of jail, they head towards the residence of former judge and newly appointed ambassador to USA, Mr Aggarwal who had sentenced G.K. to prison, and kill him according to G.K.'s instructions. The newspaper is released immediately and has a grand reception by the people since this sensational news. G.K.'s newspaper soon becomes the leading newspaper in India.
Uma and Suresh have doubts about how the news being published in their newspaper so early by the "unknown" reporter Viswanath. G.K. instructs the team of four to kill C. R. Panikkar. He is electrocuted and killed, the torturing method G.K. faced in the mental asylum.The killing is witnessed by Suresh and team notices it. G.K. instructs the team to kill Suresh who has some evidences and photos about this. G.K., who later came to know about the affair between Uma and Suresh, tries to rescue Suresh but could not. Siddiq gets killed while Appu gets caught by the police.
The last prey of G.K.'s series of killings was Shankar, who is a central minister. G.K., as usual, instructs the team ( now limited to Ananthan and Vishnu) to kill Shankar, and he publishes a news about Minister Shankar's murder. But the team could not cross the tight security to kill him. They both were killed in an encounter with police. G.K., who was all set to release his next day's newspaper, is arrested by the police for conspiring to attack Shankar. Shankar comes to the office of G.K. to harass him. Soon, Maria Fernandes shoots Shankar with the pistol as a revenge for rape. The police try to lock her, but she succeeds in killing him. In the end both Maria and G.K. are arrested by the police.
Cast
Mammootty as G. Krishnamoorthy aka G.K.
Sumalatha as Maria Fernandes ( Voice dubbed by Anandavally)
Thiagarajan as Nataraj Vishnu aka Salem Vishnu
Urvashi as Uma
Suresh Gopi as Suresh
Devan as Shankar
Jagannatha Varma as C.R. Panikkar
Prathapachandran as Jailor
Vijayaraghavan as Ananthan
Siddique as Siddique
Mohan Jose as Appu
Production
The film was shot in New Delhi.
Box office
The film was both critical and commercial success by collecting 2.8 Crores in box office and became highest grossing Malayalam film at that time.
References
New Delhi (1987 film) Wikipedia
(Text) CC BY-SA
New Delhi (1987 film) IMDb