Harikrishnans malayalam movie dvdrip
Harikrishnans is a 1998 Malayalam detective comedy film written and directed by Fazil. The film was produced and distributed by The Complete Actor Mohanlal under the production company Pranavam Arts International and starring himself along with Megastar Mammootty, Juhi Chawla, Innocent, Shamili, Nedumudi Venu and Kunchacko Boban. The film received a great pre-release hype due to the combined screen presence of Mohanlal and Mammootty after a gap of several years. Harikrishnans turned out to be a blockbuster at the Kerala box-office, it was the highest grossing Malayalam film of 1998.
Contents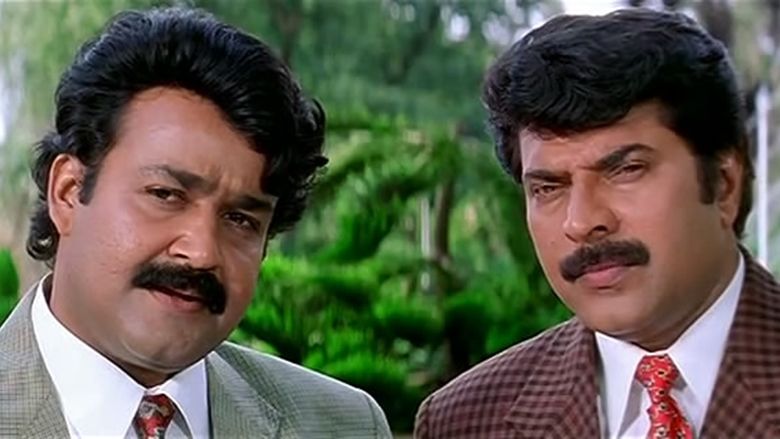 The story follows the murder investigation of Guptan (Rajiv Menon) by the famous lawyer duo of Krishna (Mohanlal) and Hari (Mammootty) . The film also is a combination of romantic comedy due to the love triangle between Krishnattan's friend Meera (Juhi Chawla).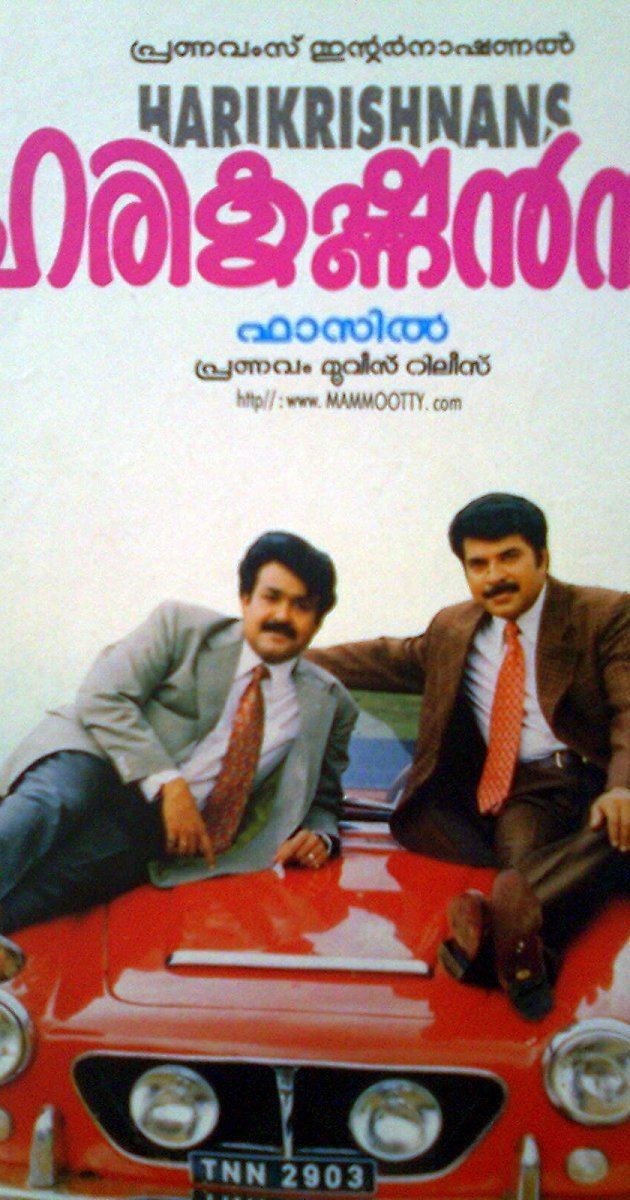 Plot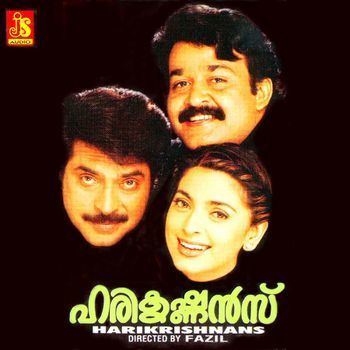 The Harikrishnans ( Mohanlal And Mammootty ) are of the most famous lawyer duos in India. To avoid confusion one is called as Krishnan ( Mohanlal ) and the other as Hari ( Mammooty ). They head the organization called Harikrishnan Associates, which consists of around 300 lawyers. They get engaged in a murder case of Guptan, who was allegedly killed by Gabriel. Gabriel is a friend of Hari's sister and Harikrishnans become the defense lawyers upon her request. Harikrishnans begin investigation and come across Meera (Juhi Chawla), a friend of Guptan. Both of them fall in love with her. After some trouble over the matter, they rediscover their friendship and get involved in the case again. They discover that Guptan actually died due to poisoning by his relatives who were doctors. At the end Meera decides to go for a random method of choosing her lover as she liked both Harikrishnans equally. Two different climaxes of the film show either of Harikrishnans winning the toss for being Meera's friend; the losing person presumably becoming Meera's lover.
Cast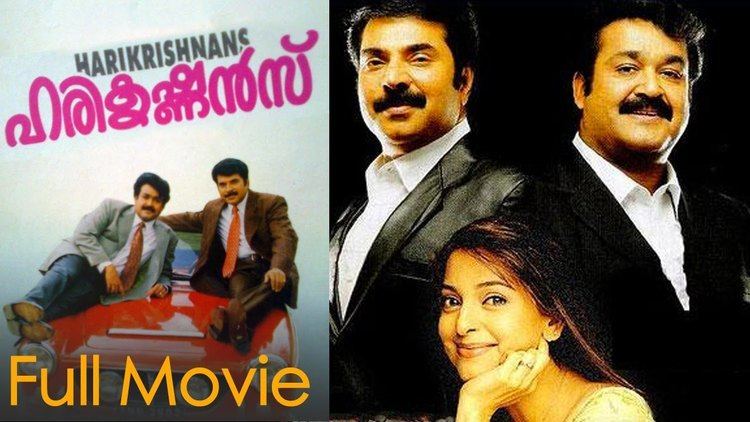 Mammotty as Harikrishnan/ Hari
Mohanlal as Harikrishnan / Krishnan
Juhi Chawla as Meera (Voice dubbed by Sreeja Ravi)
Kunchako Boban as Sudarsanan
Innocent as Adv. Sundaran
Nedumudi Venu as Thampuran
Shamili as Ammalu
Rajiv Menon as Guptan
Cochin Hanifa as Kunjikuttan
Krishna
Poojappura Ravi as Ramabhadran
Venu Nagavalli as Vishwambharan
Jagadish as Public prosecutor
Maniyanpilla Raju as Advocate
Baburaj as Premkumar
Reena as Meera's mother
Sajitha Betti as Ammalu's friend
Crew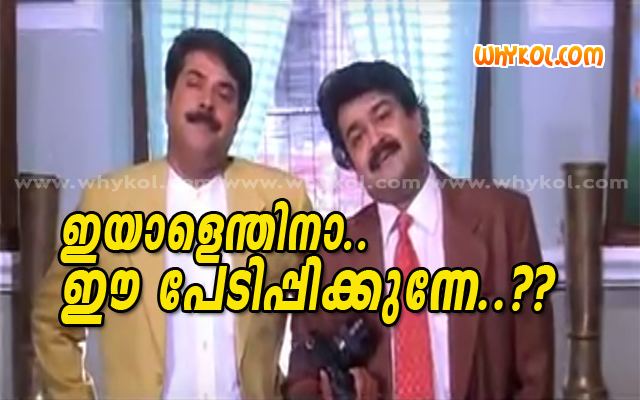 Director: Fazil
Writer: Fazil
Producer: Mohanlal
Distributor: Pranavam Arts Intl. [P] Ltd. Release
Soundtrack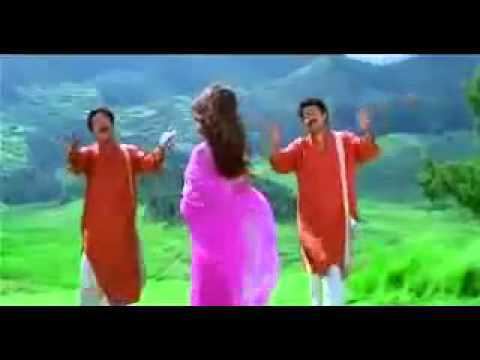 The movie features a soundtrack composed by Ouseppachan with lyrics penned by Kaithapram Damodaran Namboothiri.
Multiple endings
Harikrishnans had multiple climaxes to appease the fan base of the lead actors Mohanlal And Mammootty . This had also caused some controversy. The scene was when Meera (Juhi Chawla) chooses one of them to be her friend among both the Harikrishnans. She admires both equally and goes for a selection method which her grandmother taught her, whenever she had to make tough decisions. She sets the method so as to choose her friend; the loser of the toss presumably becoming Mira's lover. One of the climax shots shows Hari (Mammootty) winning the toss and the other one Krishnan (Mohanlal) winning it. The first climax was used in regions of higher fan base to Mammootty, in 7 districts and the second was used in other 7 districts in which Mohanlal has the upper hand. A third climax was also planned for release in areas with a neutral fan base featuring Bollywood superstar Shahrukh Khan. Even promotional stills of the third climax were taken, but the plan was abandoned due to difficulty in introducing a subplot, and it never saw light.
Box office
The film's budget was ₹2.5 crore (US$390,000) and recovered its cost within two weeks. The film collected ₹5.6 lakh (US$8,700) from first week beating the previous record of Aaraam Thampuran,which was ₹4 lakh (US$6,200). The film was commercial success.
References
Harikrishnans Wikipedia
(Text) CC BY-SA
Harikrishnans IMDb
Harikrishnans themoviedb.org