Vaikom is a capital town of Vaikom Taluk, situated in the northwest of Kottayam district in the state of Kerala, India. The town is also noted for its role in the Indian independence movement for being the venue of Vaikom Satyagraha, a civil rights movement aimed at securing freedom of movement for all sections of society through the public roads leading to Vaikom Temple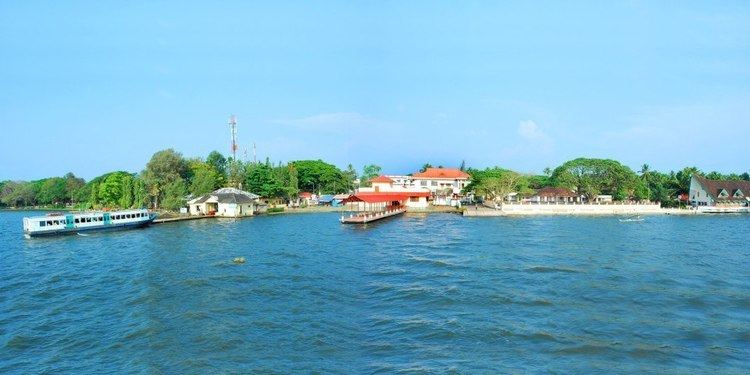 Its western border is the Lake Vembanad, and is crossed by various estuaries of the River Muvattupuzha. Vaikom is the oldest township in Kottayam district, and among the oldest in South India. Vaikom is also very close to the popular tourism destination Kumarakom. It is 37 from Ernakulam and 32 km from Kottayam and about 60 km (37 mi) from Kochi International Airport.
The Vaikom Shiva Temple, known as Thekkan Kashi (Southern Kashi), is the heart of the town, and is remarkable for the Vaikom Ashtami celebrations during November. It is notable as the venue of the Vaikom Agitation for achieving for the lower castes the right to walk on the roads surrounding the temple. The temple was built in 1594.
Vaikom is administered by a municipality and is the seat of a munsiff's court (among the oldest to be established in the Kingdom of Travancore). Vaikom assembly constituency is reserved for Dalits and is part of Kottayam parliamentary constituency.
Vaikom was believed to be a part of a kingdom called Venmalanadu in the past. When Venmalanadu was split into Vadakkumkoor and Thekkumkoor, it became part of Vadakkumkoor dynasty. Later in 1742, it became part of Travancore when the then Maharajah of Travancore, Anizham Thirunal Marthanda Varma, annexed Vadakkumkoor to his kingdom.
Vaikom gained its fame on a national level during Vaikom Satyagraha.
The traditional economy has been based on coconut and rice crops, and fishing; more recently, crops like nutmeg, black pepper, and latex have been introduced. Tourism and software are also pursued as a means to livelihood. Hindustan Newsprint Limited is situated in Velloor near Vaikom.
As per the 2001 census, Vaikom has a population of about 22637 (male: 10955; female: 11682). This region has a literacy rate of 92% (male: 97%; female: 90%). Population density of the region is 2496 per square km.
As per the 2011 census, The Vaikom municipality has a population of 23,234 of which 11,304 are males while 11,930 are females. The population of children under age 6 is 1807, which is 7.78% of the total population of Vaikom (M). In Vaikom municipality, the female sex ratio is of 1055 against the state average of 1084. The male child sex ratio in Vaikom is around 960, compared to the Kerala state average of 964. The literacy rate of Vaikom city is 96.84%, higher than the state average of 94.00%. In Vaikom, male literacy is around 98.30% while female literacy rate is 95.47%.