Years active

1989 – present




Spouse

Annie (m. 1996)


Role

Film director




Name

Shaji Kailas




Website

www.shajikailas.com








Born

15 August 1965 (age 56) (

1965-08-15

) Thiruvananthapuram, Kerala


Occupation

Film director,Screenwriter




Children

Sharon Kailas, Roshan Kailas, Jaganathan Kailas




Parents

Janakiyamma, Shivaraman Nair




Awards

Filmfare Award for Best Director – Malayalam, Asianet Film Award for Best Director




Movies

Commissioner, Simhasanam, The King & the Commissioner, En Vazhi Thani Vazhi, Narasimham




Similar

Jayaram, Annie (actress), Renji Panicker




Profiles




Facebook
Malayalam director shaji kailas onathoni
Shaji Kailas is an Indian film director best known for his hard-hitting Malayalam commercial films of the 1990s. Shaji got a break in the industry with the comedy film Dr. Pasupathy (1990). He's known for his collaboration with screenwriters Renji Panicker and Ranijth. With Renji Panicker, Shaji made popular political thrillers such as Thalastaanam (1992), Sthalathe Pradhana Payyans (1993), Ekalavyan (1993), Mafia (1993), Commissioner (1994), and The King (1995). Shaji's collaboration with Ranijth brought forth stories set in a feudal background, such as Aaraam Thampuran (1997), Narasimham (2000), and Valliettan (2000).
Contents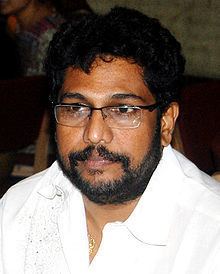 Mohanlal and mammootty to do shaji kailas ranjith renji panicker film
Career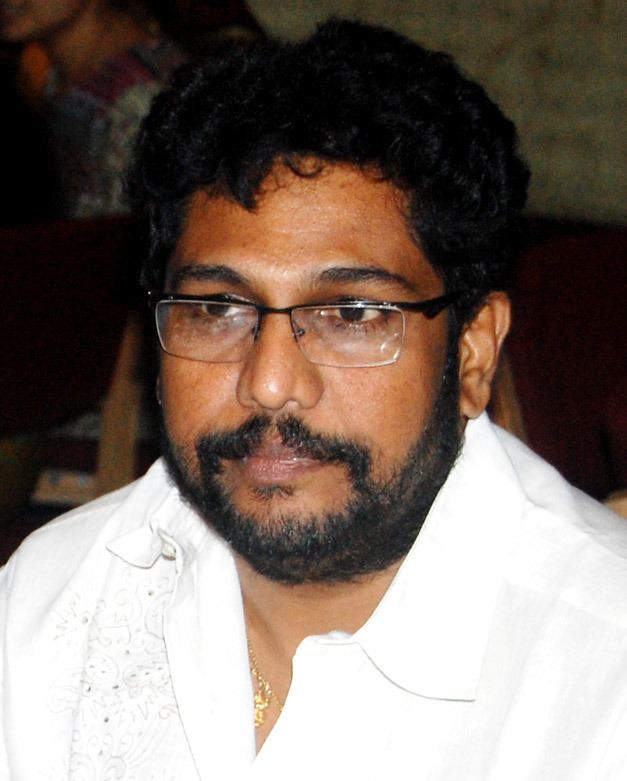 Shaji Kailas's debut as a director was in 1989 with News, starring Suresh Gopi in the lead role. Scripted by Jagadish, this investigative thriller was an average grosser. But, with this film, Shaji succeeded in gaining attention of film viewers. But his second release Sunday 7 PM, came out in 1990 was a big flop. Later in the same year, he directed Dr. Pasupathy, a political satire, with Innocent in a leading role. Dr. Pashupathi, written by Renji Panicker, ended up as one of the biggest grosser of the year. This film also marked the beginning of Shaji Kailas- Renji Panicker combo, which later went into making of several super hits. But, the success of Dr. Pashupathy was followed by two huge flops Souhrudam, starring Mukesh and Saikumar in the leading roles and Kilukkampetti, with Jayaram as hero. Shaji Kailas then switched to action films.
1992–2000
In the year 1992 Shaji Kailas got his first real career break. His association with Renji Panicker brought out Thalastaanam, with Suresh Gopi in the leading role. Revolved around student politics, Thalastaanam also marked the rebirth of Renji Panicker as a scriptwriter. This film also marked Suresh Gopi's first step to super stardom. The cinematography of the film was done by Ravi K. Chandran. This film also saw the rise of Narendra Prasad, who later became one of the most acclaimed villains in the Malayalam industry. In the same year Shaji Kailas tried out a comedy flick, Neelakurukkan, which was above average grosser. But in the beginning of 1993 Shaji Kailas landed up again with another blockbuster, Sthalathe Pradhana Payyans, again penned by Renji Panicker. This film turned into a landmark in the career of Jagadish, who until then limited to comic roles. In 1993 Ekalavyan was released. Scripted again by Renji Panicker, Ekalavyan was a feather in Shaji Kailas' cap. Suresh Gopi got established as an undisputed super star with this political thriller. Produced by P. V. Gangadharan for Grihalakshmi Productions, Ekalavyan also had a back up of a huge star cast including Vijayaraghavan, Siddique, Narendra Prasad, Geetha, Janardanan, Madhu, Devan and Maniyanpilla Raju and completed a run of 150 days in the theatres. In 1993, the Shaji Kailas-Renji Panicker-Suresh Gopi team returned with Mafia, an underworld film completely shot in Bangalore.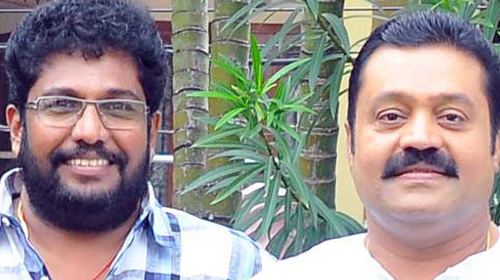 In 1994 Commissioner, (again with Suresh Gopi in title role) broke several box office records. This film, like previous Shaji-Renji films, created several controversies in Kerala political circles, prompting various political groups to demand a strict censoring of political films. Later in 1994 Shaji Kailas joined with Ranjith for the first Time to bring out Rudraksham. This film starred Suresh Gopi and Annie. In spite of the huge initial pull, Rudraksham bombed at box office. It was on the sets of Rudraksham he met Annie, later he married Annie & she joined Hindu religion & renamed as Chithra Shaji Kailas. In the year 1995, The King was released, becoming one of the biggest hits in the history of Malayalam cinema and running for 200 days. Again, this was a political thriller written by Renji Panicker, but it starred Mammooty in the lead role. Like Commissioner, The King also evoked sharp criticism from different corners for its sharp language against the political system. This was to be his last film with Renji Panicker. In 1996 Shaji Kailas directed Mahathma, another underworld thriller, again with Suresh Gopi in a lead role. Scripted by T. Damodaran, the film was a flop. In the next year, in 1997 Shaji Kailas again joined with Ranjith for a low-budget action film titled Asuravamsam, with Manoj K. Jayan, Siddique and Biju Menon in leading roles. This film was criticised by many for its extremely violent scenes. He also done some cinematography for action scenes of the film. Asuravamsam was also an average grosser. In the same year, he again joined with Ranjith to make Aaram Thamburan, a turning point in his film career. In this film, he joined with Mohanlal for the first Time. This film was a sensational hit and completed 200 days in theatres. For the first time Shaji Kailas gave importance to songs. Then came The Truth, in 1998, with Mammooty as hero. It was an investigative thriller, having box office success. In 1999, he directed FIR, another action flick with his friend Suresh Gopi as hero scripted by Dennis Joseph.
2000 – present
The year 2000 was a something special for Shaji Kailas as he brought out two huge hits in a row. Narasimham, released in the first weeks of the year, with Mohanlal in the lead role swept the box office. Scripted by Ranjith, this film was specially tailored for Mohanlal and succeeded in satisfying Lal fans and Narasimham completed 150 days in theatres. Just after the big success of Narasimham, again Shaji Kailas paired with Renjith, but this time it was Mammootty in the leading role. Valliettan, the Onam release of 2000 also successfully completed 150 days at box office. Following the huge success of these two films, Shaji made his debut in T Tamil film, with Vaanchinathan in (2001). But he failed to create any impact in Tamil as this film starring Vijaykanth, ended as a Hit . It was followed by Shivam in 2002, starring Biju Menon, again an average film. In spite of initial pulls, this film performed no magic at the box office. Then came Thandavam, a humiliating fiasco in the career of Shaji Kailas. Though evoked one of the biggest initial pulls in the history of Malayalam cinema, Thandavam ended as a disastrous flop. The shocking setback of Thandavam made Shaji Kailas to take a break from Malayalam cinema for a couple of years. It was at this time, Shaji again tried out his luck in Tamil with Jana in (2004). Despite having Ajith Kumar, in the title role, Jana was a big flop at the box office. His Telugu debut with Vishnu, the launch pad of Vishnu Manchu failed at the box office.
In the year 2004 Shaji Kailas made a comeback in Malayalam with Natturajavu. With Mohanlal in lead role and, scripted by T. A. Shahid, Natturajavu was a disaster at the box office. In the year 2005 Shaji Kailas directed The Tiger, an investigative thriller starring Suresh Gopi. In 2006, Chinthamani Kolacase, another investigation thriller with Suresh Gopi in a leading role, was released.
However, his first film with Dileep, The Don, turned into a huge flop in 2006. The next film, Baba Kalyani, starring Mohanlal, was an average hit at box office. But later, Shaji failed to find his rhythm, resulting a series of huge flops in a row. Time in 2007, Alibhai and Sound of Boot in 2008 dead at box office. In January 2010, Shaji Kailas directed Drona 2010, which turned out to be another commercial fiasco. Beginning of 2011 showcased his attempt to reclaim his position within Malayalam industry with the sequel of yesteryear mega hit "August 1", 15 August which garnered heavy negative reviews from critics and audiences alike and was finally declared as another flop by Shaji Kailas. His next movie was with Mammotty and Suresh Gopi named The King and the Commissioner the movie was the next part of the yesteryear blockbusters The King and Commissioner.
His next movie was Simhasanam with Prithviraj Sukumaran and Sai Kumar in the lead role. The movie was released in July 2012 and ends up with a huge disaster.
After a series of biggest flops in Malayalam he decided to turn to comedy and he joined hands with popular star Jayaram for Madirasi. Meghna Raj is the heroine of the film. This was another devastating movie in Malayalam in 2012. He also said once that he will stop directing if Madirashi also becomes a failure. Then he joined hands again with Popular Star Jayaram for Ginger but that too failed miserably at Box Office.
Recently it has been announced that Shaji will direct a film scripted by Ranjith and Renji Panicker jointly which will star Mohanlal and Mammootty in the lead.
Personal life
Shaji was born to Shivaraman Nair who worked as an executive engineer in P.W.D & Janakiyamma on Independence Day 15 August 1965. Shaji Kailas got married to Annie on 1 June 1996 at the residence of his close friend Suresh Gopi, in the presence of a few close friends. Annie later adopted the name Chithra. Both fell in love with each other and got married. She had earlier acted in his film Rudraksham. They currently reside at Thiruvananthapuram and have three sons Jagan, Sharon and Rooshin.
Awards
Filmfare Award
1993: Best Director Malayalam – Ekalavyan
Asianet Film Awards
2000: Best Director Award – Narasimham
2000: Best Film Award – Narasimham
As second unit director or assistant director
Geetham (1986) (Assistant director)
Snehamulla Simham (1986) (assistant director)
Naayakan (1985) (assistant director)
Pattabhishekam (1985) (assistant director)
Thathamme Poocha Poocha (1984) (assistant director)
Padamudra (1988) (associate director)
As writer
Kilukkampetti (1991) (story)
News (1989) (story)
Simhasanam (2012) (story)
As co-producer
References
Shaji Kailas Wikipedia
(Text) CC BY-SA