Full Name

Parvathamma




Parents

Appaji Gowda, Lakshmamma




Spouse

Rajkumar (m. 1953–2006)




Role

Film producer




Name

Parvathamma Rajkumar








Born

6 December 1939 (age 77) (

1939-12-06

) Saligrama,KR Nagar TQ,Mysore


Died

31 May 2017 Bangalore


Residence

Bangalore, Karnataka, India


Other names

Dr. Parvathamma Rajkumar




Children

Puneeth Rajkumar, Shiva Rajkumar, Raghavendra Rajkumar, Lakshmi, Poornima




Siblings

Saritha, S. A. Chinne Gowda, S.A. Govindaraj, S.A. Srinivas




Movies

Jackie, Vamshi, Arasu, Hudugaru, Abhi




Similar People

Rajkumar, Puneeth Rajkumar, Raghavendra Rajkumar, Shiva Rajkumar, Vinay Rajkumar
Parvathamma Rajkumar Donated Her Eyes | Filmibeat Kannada
Parvathamma Rajkumar (6 December 1939– 31 May 2017) was an Indian film producer and distributor. She was the wife of Veteran Kannada actor Rajkumar. She produced successful films featuring Rajkumar and their sons Shiv Rajkumar, Puneeth Rajkumar and Raghavendra Rajkumar under the production house named "Poornima Enterprises". Actresses who found fame in her productions include Malashri, Prema, Rakshita, Sudha Rani and Ramya. She was awarded with doctorate from Bangalore University.
Contents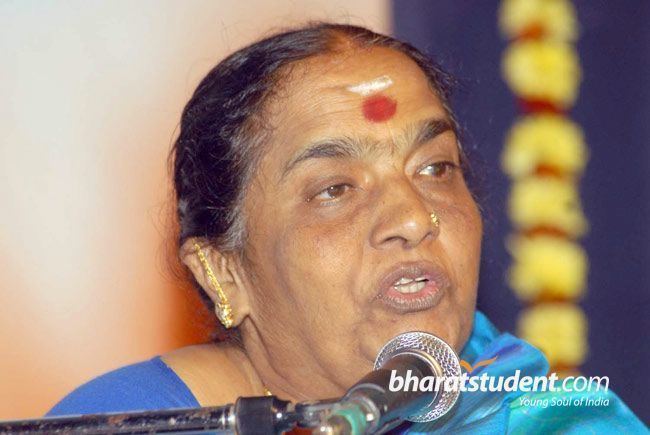 Amongst the awards she has received are the Phalke Academy award, Kannada Rajyotsava, and a lifetime achievement award from the Government of Karnataka. By 2012 she had produced 80 films. She has spoken in defence of Kannadigas, regarding Karnataka's position in interstate water disputes and against infringement of the Kannada film industry's works.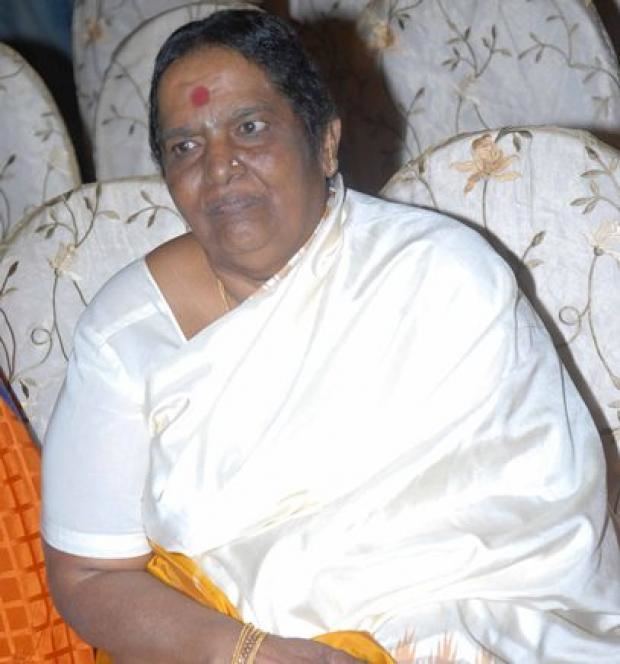 Parvathamma Rajkumar's Funeral Full Video
Career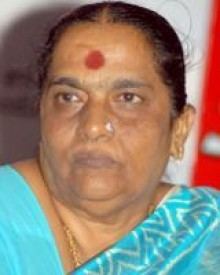 She established a family firm for film production called Vajreshwari Combines or Poornima enterprises. The first movie she produced was Trimurthi with her husband in a lead role; Trimurthi was a great success. Her brothers S.A. Chinne Gowda, S.A. Govindaraj, and S.A. Srinivas are also film producers.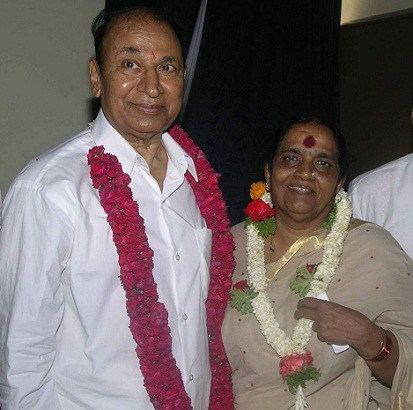 She has produced over 80 films and launched her three sons as film stars. Her most successful films with her husband in a lead role include Trimurthy, Haalu Jenu, Kaviratna Kalidasa and Jeevana Chaitra. She produced Anand, Om, Janumada Jodi, and several other movies with her older son Shiv Rajkumar in lead role. Her son Raghavendra Rajkumar played the lead in Chiranjeevi Sudhakar, Nanjundi Kalyana, Swasthik and Tuvvi Tuvvi Tuvvi. Her youngest son Puneeth starred in Appu, Abhi and Hudugaru, .
Personal life
Parvathamma was born in Saligrama of Mysore district of the erstwhile Kingdom of Mysore on 6 December 1939 to Appaji Gowda and Lakshmamma, as the second of eight children. Singanallur Puttaswamaiah, her future father-in-law, placed a silver coin in her cradle and allegedly vowed to make her his daughter-in-law. Aged 13, she married his son Rajkumar on 25 June 1953. The have five children together: sons Shiva, Raghavendra and Puneeth, and daughters Lakshmi and Poornima. Rajkumar died on 12 April 2006 of cardiac arrest.
Parvathamma was taken to MS Ramaiah Memorial Hospital on 14 May 2017 to treat her for weakness. On 17 May, she was shifted to the intensive care unit after she had difficulty in breathing and was on assisted ventilation, following which tracheotomy was performed on her to ease breathing. Also, she had developed metastasis then after despite having been treated for malignancy a few years prior. She had a cardiac arrest at 4:30 a.m. (IST) on 31 May 2017. Efforts to revive her failed and was pronounced dead at 4:40 a.m. (IST). It was reported that "malignancy had spread to the lungs and liver".
Rajkumar in lead role
Trimurthi, Mayura, 'Giri Kanye, Olavu Geluvu, Shankar Guru, Thayige Thakka Maga, Ravichandra, Vasantha Geetha, Havina Hede, Nee Nanna Gellalare, Bhagyavantha, Hosa Belaku, Haalu Jenu, Chalisuva Modagalu, Kaviratna Kalidasa, Kaamana Billu, Bhaktha Prahlada, Eradu Nakshatragalu, Samayada Gombe, Shravana Banthu, Yaarivanu, Apoorva Sangama, Jwalamukhi, Dhruva Thare, Bhagyada Lakshmi Baramma, Anuraga Aralithu, Guri, Ondhu Muthina Kathe, Shruthi Seridaga, Shiva Mechchida Kannappa, Devatha Manushya, Parashuram, Jeevana Chaitra, Akasmika, Odahuttidavaru, and Shabdhavedi.
Shiv Rajkumar in lead role
Anand, Ratha Sapthami, Mana Mechchida Hudugi, Samyuktha, Aasegobba Meesegobba,Aralidha Hoovugalu,Ranaranga, Inspector Vikram, Ade Raaga Ade Haadu, Mruthyunjaya, Mididha Shruthi, Om, Modadha Mareyalli, Janumada Jodi, Hrudaya Hrudaya, and Chigurida Kanasu,
Raghavendra Rajkumar in lead role
Chiranjeevi Sudhakar, Nanjundi Kalyana, Gajapathi Garvabanga, Geluvina Saradara, Soothradara Anukoolakkobba Ganda, Aralidha Hoogalu, Kalyana Mantapa, Barjari Gandu, Anuragada Alegalu, Navibbaru Namagibbaru, Swasthik, and Tuvvi Tuvvi Tuvvi.
Puneeth Rajkumar in lead role
Appu, Abhi, Akash, Arasu, Vamshi, Bettada Hoovu, Jackie, Hudugaru, Anna Bond,Yaare Koogadali.
Actresses introduced into the Kannada film industry
Sudharani, Asharani, Sarala, Veena, Vidhyasree, Malashri, Kavya Seema, Sowmya, Mohini, Monisha, Mamathasri, Padmasri, Prema, Shilpa, Anu Prabhakar, Vidya Venkatesh, Srividya, Rakshita and Ramya.
Awards
Suvarna Award – Contribution to Kannada Cinema.
1982–83: First Best Film — Haalu Jenu
1992–93: First Best Film — Jeevana Chaitra
1999–2000: Special Film of Social Concern — Shabdavedhi
2007–08: Lifetime Achievement Award
1985: Best Film (Kannada): Bettada Hoovu
1986: Best Film (Kannada): Bhagyada Lakshmi Baramma
1996: Best Film (Kannada): Janumada Jodi
2010: Best Film (Kannada): Jackie
References
Parvathamma Rajkumar Wikipedia
(Text) CC BY-SA