Anna Bond (Kannada: ಅಣ್ಣ ಬಾಂಡ್) is a romantic action Kannada film written and directed by Duniya Soori. Produced by Parvathamma Rajkumar, it stars Puneet Rajkumar, Nidhi Subbaiah and Priyamani in the lead roles and Jackie Shroff in a negative role. The movie was released on 1 May 2012. V. Harikrishna was the music director for the film.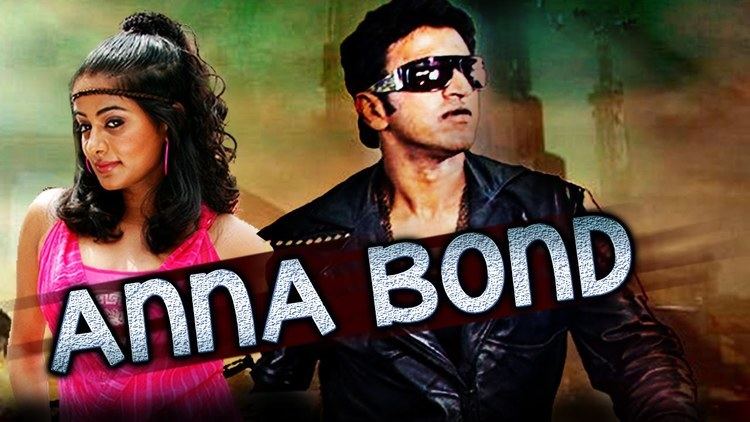 Anna Bond opened to lacklustre reviews. It was mentioned on "The Most Disappointing Kannada Films of 2012" list by Rediff, and got a thumbs down from critics.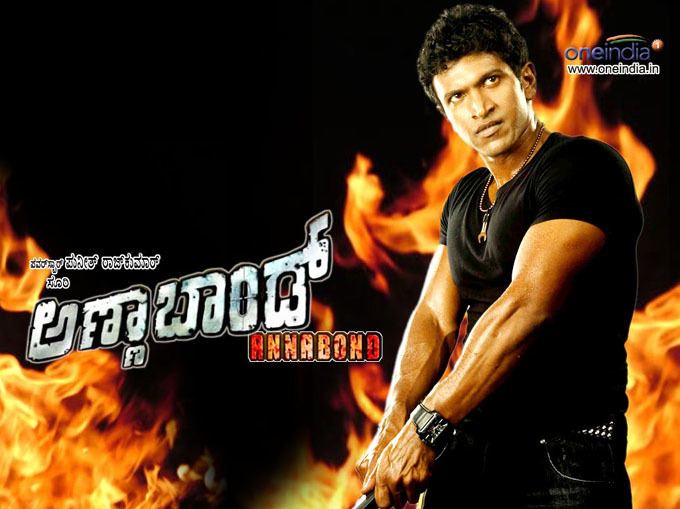 Bond Ravi (Puneeth Rajkumar) is a generous guy, who has the tendency of helping others. He is a karate champ who works in a medical camp of Singapore. He meets Meera (Priyamani) on a bus and falls in love with her charm. One day, Meera visits the same village where Bond Ravi lives to make a documentary film. She stays with her friend Divya (Nidhi Subbaiah).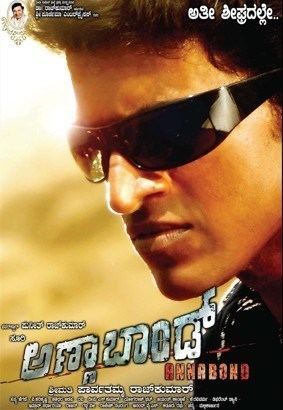 Love with Meera increases for Ravi. When Meera is about to leave the village, she tells him to make something big in life. Ravi, along with Chapathi Babu (Rangayana Raghu), leaves his village. On the way he meets a military guy, Chandrakanth (Avinash), who mistakes the identity of Bond Ravi in the forest.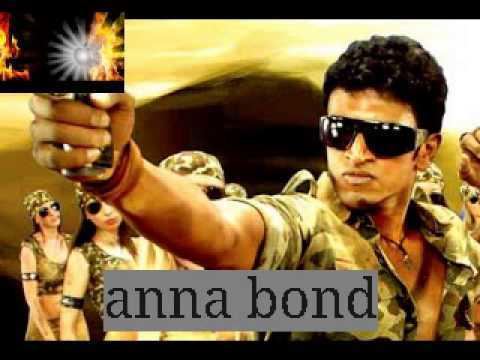 The military guy has come to treat the pain of an army official, Chandrakanth. Now, a sudden shoot begins from Charlie (Jackie Shroff). Bond Ravi helps Chandrakanth in this place.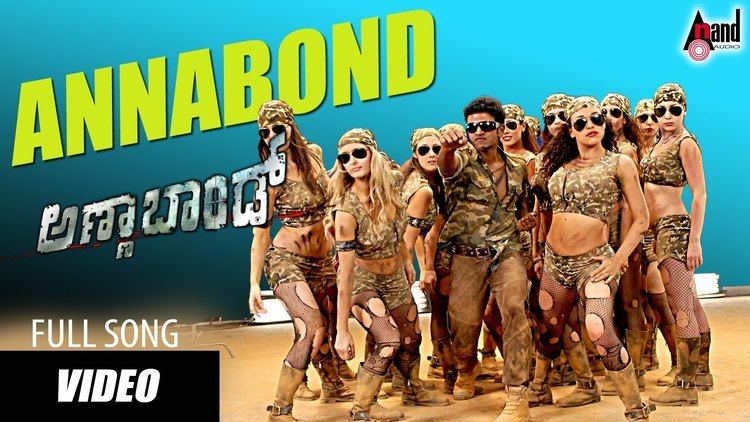 A dreaded personality and drug mafia is looking for his daughter, who thinks his daughter is with Chandrakanth.
Next part of the movie is the revenge story of Charlie on Bond Ravi. Charlie on hunting for his daughter kills his daughter, Divya. Chandrakanth's daughter Meera comes under the custody of Charlie as a part of revenge. The remaining movie revolves around the escape of Meera from Charlie, which is a great task for Bond Ravi.
Anna Bond is the second Puneet Rajkumar movie with Duniya Soori after the acclaimed and highly successful 2010 film Jackie. The film was officially launched on 7 October 2011, a day after the release of Puneet's film Paramathma, and filming commenced on 10 October. Being a big budget film, it is said to have a story with a revolutionary concept, but with the entertainment quotient intact and a lot of graphics to support its narration.
It is the 80th film of Kannada thespian Dr. Rajkumar's production unit, Poornima Enterprises. The technical team was the same one that worked for Jackie, including V. Harikrishna for music, Shashidhar Adapa for art, Sathya Hegde for cinematography and Imran Sardhariya for choreography. There were five songs, with lyrics penned by Yogaraj Bhat, Jayanth Kaikini and Kaviraj.
The film was shot in Bangalore, Coorg and Kanakapura. The film unit also shot two songs in Spain among the fanfare of locals to watch the song and dance.
The movie received mixed responses. It collected 2.6 cr on the first day and 15 cr in the first week. Soori and Puneeth next combination is Doddmane Hudga.
Puneeth Rajkumar as Bond Ravi alias Anna Bond
Nidhi Subbaiah as Divya
Priya mani as Meera
Rangayana Raghu as Chapathi Babu
Avinash as Major Chandrakanth
Jackie Shroff as Charlie
Balu Nagendra as Bala
Gurudatt
John Kokken as John Mathew
Sathish Ninasam as Director
Achyuth
V Manohar
The soundtrack of the film was released on 2 April 2012. The music was composed by V. Harikrishna.