Occupation

Film actor




Spouse(s)

Regina (m. 1957)




Years active

1958– 2009





Name

Nageswaran Rao




Died

January 31, 2009, Chennai


Role

Film actor







Full Name

Nageswaran Ceiyur Krishna Gundu Rao




Born

27 September 1933 (

1933-09-27

) Dharapuram, Madras Presidency, India


Awards

1974 Kalamamani1994 Nammavar Tamil Nadu State Government Award


Children

Anand Babu, Rajesh Babu, Ramesh Babu


Movies

There's No Time for Love, Thiruvilaiyadal, Server Sundaram, Ethir Neechal, Anbe Vaa
Indian super star rajini kanth s superstar speaks about nagesh
Nagesh (born Cheyur Krishna Rao Nageshwaran; (1933-2009) was an Indian film actor, mostly remembered for his roles as a comedian during the 1960s. He is regarded as one of the most prolific comedians in Tamil cinema. He acted in over 1,000 films from 1958 to 2008, performing in a variety of roles as comedian, lead roles, supporting actor and antagonist. He has also acted in Telugu, Hindi and Kannada films. Nagesh's style of comedy was largely inspired by Hollywood actor Jerry Lewis. Similarities between Nagesh and Lewis earned Nagesh the sobriquet "Jerry Lewis of India".
Contents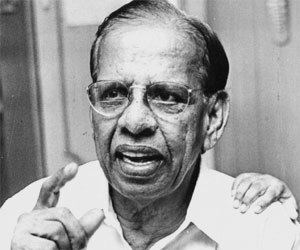 Nagesh speaks about balachander
Early life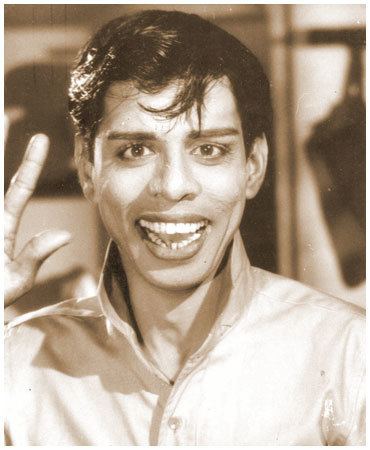 Nagesh was born as Cheyur Krishna Rao Nageshwaran to Krishna Rao and Rukmaniamma. He was born in Dharapuram, now in Tiruppur district, Tamil Nadu. While his school records give his date of birth as 8 February 1931, and his passport reads 27 August 1933, according to his elder brother's wife he was born on Maha Navami (Saraswati Pooja).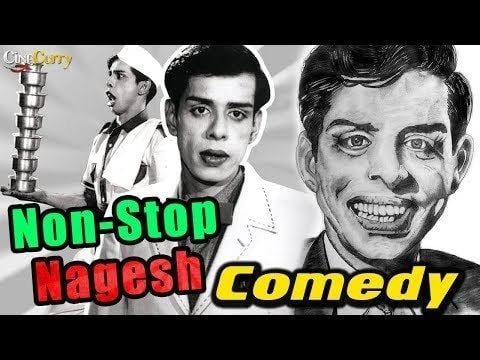 He left Dharapuram at an early age and moved to Madras city in search of a career. His roommates, the writer Vaali and director Sridhar, later became established themselves as prominent personalities in the Tamil cinema field. He worked as a clerk in the Indian Railways.
Early career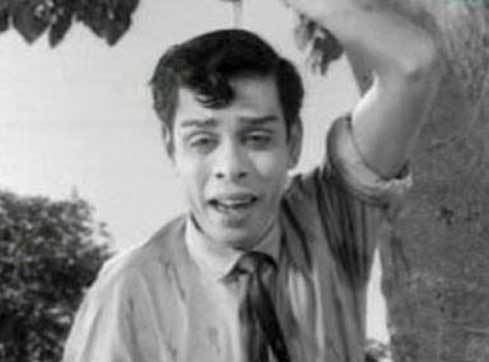 Early in his life, he saw a Tamil play, Kamba Ramayanam, enacted by his colleagues, and felt that he could do a good job. He persuaded the secretary of the railway's cultural association to give him the role of a man suffering from stomach pain. MGR, then chief guest, seeing this play, in his speech praised Nagesh for his performance. From then onwards, Nagesh played small roles in various drama troupes.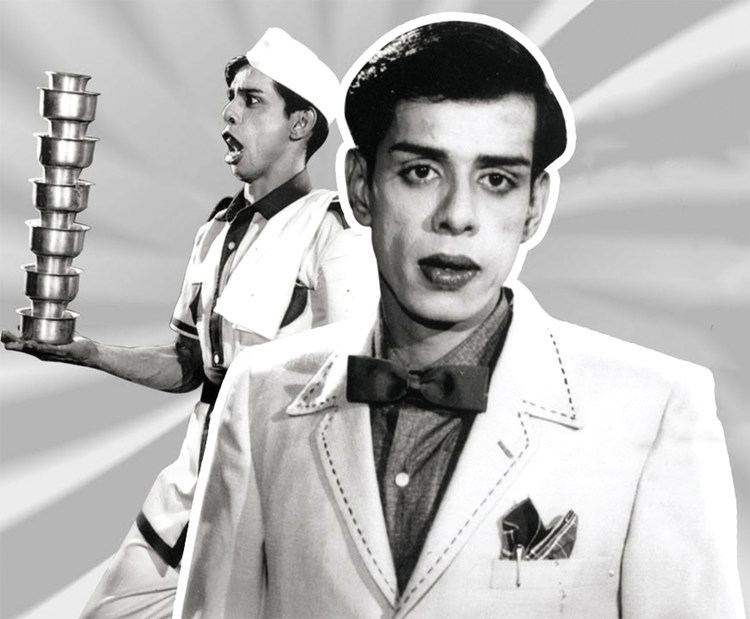 In 1958, producer Balaji spotted Nagesh and gave him his first break in a film called Manamulla Marudhaaram. The film did not do well at the box office. Moreover, Nagesh had only a small role to play in the movie. In 1960, Nagesh made his debut in Kannada with Makkala Rajya.
Nagesh won critical acclaim for his performance in the 1961 movie Thayilla Pillai. But it was his 1962 hit Nenjil Or Aalayam which launched his career in the Tamil film industry. Nagesh was seen playing the lead role in Server Sundaram (1964) directed by the legendary Krishnan Panju. The movie was a remarkable hit and proved to be a great turning point in his career.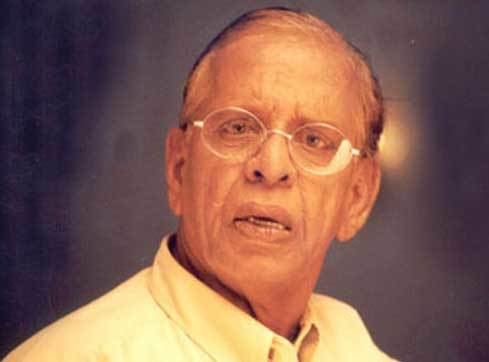 The song from this film, "Avalukenna... Azhagiya Mugam..." written by Vaali was a big hit.
Rise to stardom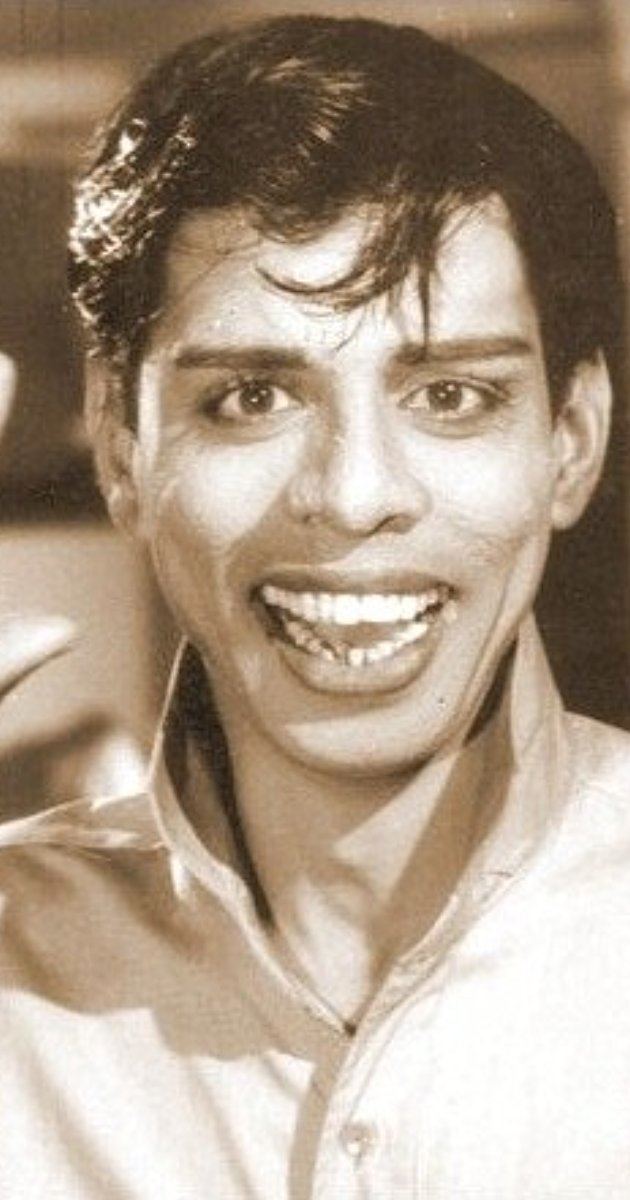 Server Sundaram marked Nagesh's rise to prominence. The film was about a restaurant waiter, "server" Sundaram, who struggles to make his ends meet. He is in love with Radha (K. R. Vijaya), the daughter of the owner of the hotel in which he is working. The film is about how with the aid of his rich friend Raghavan (R. Muthuraman), server Sundaram gets a chance to act in movies and eventually, emerges as a rich and prominent actor. However, he is heartbroken when he learns that Radha is actually in love with Raghavan. While Nagesh drove viewers to laughter with his comical antics in the early scenes, his sensitive portrayal of a failed lover in the second half of the movie too earned widespread appreciation. The rags-to-riches story in the movie was actually based on Nagesh's own life. With Server Sundaram, Nagesh earned critical acclaim for versatility.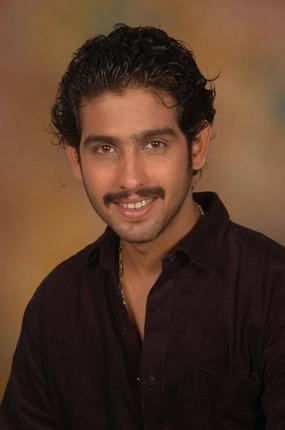 The success of Server Sundaram ensured that Nagesh was one of the most sought-after actors in the 1960s. At the height of his career, he acted in as much as 35 movies in a single calendar year, at one time shooting six movies simultaneously. He appeared in a cameo in the 1965 mythological Thiruvilayadal in which he portrayed the poor, simpleton temple priest Dharumi. The soliloquy which Dharmi indulges in, within the temple precincts, is regarded as one of the unforgettable scenes of Tamil cinema. He followed the success with supporting roles in films as Kaadhalikka Neramillai where he wants to direct a film under his own production house, Oho Productions (but until the climax he does not make a film), Anbe Vaa, Shanthi Nilayam, Pattanathil Bhootham and Vietnam Veedu. He played the role of Mohan in Major Chandrakanth which was a popular hit and won for its lead actor Sundararajan the nickname "Major" Sundararajan. His portrayal of the detestable pimp Vaidhy in Thillana Mohanambal was noted for the way in which Nagesh blended humour with villainy. In most of his comic films, Nagesh paired with the actress Manorama. In 1967, Nagesh acted in his first Hindi movie, Farz
Apart from performing in supporting roles, Nagesh also acted as the main protagonist in a number of movies. Server Sundaram is one of them. Another performance which is well-remembered is his role as the poor struggling orphan Maadhu in Ethir Neechal. His sensitive and sympathetic portrayal of Maadhu evoked comparisons with top character actors of the day. Jayakanthan chose Nagesh to play the lead in the 1966 film Yaarukkaha Azhudhan, overlooking Sivaji Ganesan.
Manorama was paired with Nagesh regularly in films with M.G. Ramachandran in lead between 1960 to 1970 like Thaali Bagyam, Vettaikaran, En Kadamai, Kanni Thai, Thayin Madiyil, Kadhal Vaganam, Chandrodhyam, Anbe Vaa, Padagotti, Panathotaam, Kaavalkaran, Kadhal Vagahnam, Vivasaaye, Thaikku Thalaimagan, Ther Thiruvizha, Thanipiravi, Thazhampoo and Thozhilali. Other directors cast the Nagesh-Manorama pair in memorable films beginning from 1962 like Nenjil Or Aalayam , Kungumam, Rakta Thilagam, Panjavarnakilli, Navarathiri, Puthiya Paravai, Anbu Karangal, Anubhavi Raja Anubhavi, Saraswathi Sabadham, Gowri Kalyanam, Galatta Kalyanam, Ner Vazhi, Ninaivin Nindraval, Poojaikku Vandamalar, Deiva Thirumagal, Deivathin Deivam, Shanti, Thenmazhai, Aannavin Asai, Andru Kanda Mugam, Seetha, Mani Makutam, Nagamali Azhagi, Kandan Karunai, Saadu Mirandal, Thaimel Aanai, Kaalam Vellum ,Annai Abirami, Thiruvarutchelvar, Karunthel Kannayiram, Kalangarai Vilakkam, Annamitta Kai. Few films where they were not paired together include Server Sundaram, Madras to Pondicherry, Thillana Mohanambaal, Thiruvarul, Bommalattam and Nanbargal. He played negative character in Iru Thuruvam in 1971.He has double role in Kai Naraya Kaasu, wherein one character was evil and the other one innocent.
Cho acted alongside Nagesh in Thenmazhai, Ninaivil Nindraval, Ulagam Ivvalavudhaan, Bommalattam and each of them were box office hits.His critically acclaimed memorable performances were in films like Anubhavi Raja Anubhavi, Server Sundaram, Ninivail Nindraval, Thenmazhai, Rudra Thandavam, Chinnan Jiru Ulagam, Vairagiyam, Punnagai, Engal Vaadhiyar, Enna Mudhalali Sowkiyamma, Kai Naraya Kaasu, Soap Seepu Kannadi, Then Kinnam, Kalyana Oorvalam, Neerkumizhi, Major Chandrakanth, Kalahala Kapuram. He was paired with Rama Prabha in Pudhiya Bhoomi, Shanti Nilayam and also in another 12 films in Telugu. He was paired with Geethanjali in Panam Padaithavan, Sanagamam.He was paired with Ammakutti Pushpamala in Ragasiya Police 115.He was paired with K.R.Vijaya in many films like Server Sundaram, Kalyana Oorvalam and Dasavatharam.
Actress Sachu was paired with Nagesh in films like Kadhalikka Neram Illai , Kettikaran, Penn Deivam, Thunaivan, Patham Pasali, Sorgam, Athhaiya Mamiya, Vandha Marumagal. Actress Madhavi Krishnan was paired opposite Nagesh in Pannakara Kudumbam, Periya Edathu Penn, Aayirathil Oruvan, Arasa Kattalai, Enga Veettu Pillai , Naan, Adhey Kangal. His comedy was appreciated in films like Parisu, Dheiva Thai, Kudiyirudha Koyil, Nawab Narkali, Veetuku Vandha Marumagal, Selva Magal, Nadodi, Aayiram Roobai, Naan Annaiyittal.
In the 1970 movie Navakiragam, K Balachandar wanted to have Nagesh along with Manorama as his sidekick, but Nagesh refused, preferring to act without Manorama. Manorama was offended by this decision and has refused to act with Nagesh ever since. MGR did bring them together as the pair for one last time in Annamitta Kai in 1972. In the movies - Raman Thediya Seethai, Kann Malar, Gomatha En Kulamatha, Anbe Aayure, Thygaam, Dheepam, Rudra Thandavam, Baghdad Perazhagi in the 1970s, there were scenes where they both were together, but there was no dialogue exchange between the two. However with time the relations between the two became normal by 1985 and the two acted in Micheal Madana Kamarajan in 1990 and Imisai Arasan23am Pulikesi.
Financial stress and decline in offers (1973-1977)
After ruining the chance of Manorama's to be in K. Balachandar's movie Navagragam in 1970, and due to falling of his friendship with MGR, certain section of people started avoiding giving him roles. His financial problems evolved and his acting chances declined; as the producers feared to offer him parts in their movies as he had turned to drinking.He was plagued by personal problems. His marriage to a Christian woman named Regina had fractured his relationship with his mother and other relatives. From the relationship, he had three sons, Anand Babu, Ramesh Babu and Rajesh Babu, the first son going on to be an actor plagued by personal problems in his career. In 1973, his mother died causing him irreparable grief. The Nagesh theatre he owned in Chennai was on the verge of being seized for non-payment of dues. After Nagesh cleared the misunderstanding with MGR in 1972, he received offer from MGR to act again in his movies, in comedy roles, with the condition that he would not repeat his earlier mistakes. That's how Nagesh's career revived with films of MGR like :- Ulagam Sutrum Valiban, Nalla Neram, Nalai Namadhe, Naan Yen Pirandhen, Uzhaikkum Karangale, Meenava Nanban and Urimai Kural. But after MGR became Chief Minister the producers again circumvented Nagesh circumspectly.
Nagesh acted in a few movies during this period, however as his talent was still the same, hence most of them of which were hits - Kalyanan Oorvalam, Anbe Aayure, Engalukkum Kadhal Varum, Thiruvarul, Pattampoochi, Payanam, Maharasi Vazhga, Dr. Siva, Dheepam, Ilaya Thalaimurai, Murugan Adimai, Nee Vazha Vendum. One of his notable roles was a drunkard in the 1974 Kamal Hassan-starrer Apoorva Raagangal where he talks to his own shadow and hurls the empty glass upon it while saying "Cheers". In the theatres where the film was shown the audience imitated him and threw cups on the wall of the lobby during interval. He played the role of writer Jayakanthan in the 1977 movie Sila Nerangalil Sila Manitharkal. Nagesh appeared as himself in Thillu Mullu, a remake of Gol Maal (1979), a Hindi film.
Resurgence
Nagesh's career enjoyed a resurgence from 1978 onwards when he acted in a number of movies, mostly in elderly roles. From 1978 onwards, his performances in films like Varuvan Vadivelan, Adhirstakaran, Nizhal Nijamagiradhu, Oru Nadigai Nadagam Paarkiral, Gnana Kuzhandhai, Azhage Unnai Aarathikkiren, Bhama Rukmani, Amara Kaviyam, Vaa Kanna Vaa, Aayiram Nilave Vaa, Kalthoon, Kadal Meengal, Mohana Punnagai, Then Koodu, Paartha Gnabagam Illayo, Padikkadavan, Maaveeran, Cooliekkaran, Ivargal Varungala Thoongal, Makkal En Pakkam were appreciated. Right from the start of his career, he was known for doing clean comedy acts. He wanted to do only clean comedy roles even in the period between 1980 to 1988, when many other comedians were doing slapstick low quality comedy characters in the films and hence he chose to accept very few roles in this period. He was in the lead roles again with Rudra Thandavam and Engal Vadhiyar. He started accepting roles of elderly person as well. He also directed the film Paartha Gnabagam Illayo in 1985. It was then when Kamal Haasan gave him a break with his project Apoorva Sagodharargal. This movie was a massive hit. Nagesh's villainous role was much appreciated. Nobody ever thought that that Kamal Haasan could design a villainous role for an actor like Nagesh, that too after Nagesh had crossed the age of 55 in 1988. The movie was later dubbed into Hindi as Appu Raja. He also played the villain in Rajinikanth films Athisaya Piravi and Mounam Sammadham. His negative roles included sadistic schemers, then muscular giants.
Kamal Haasan again gave a brilliant role for Nagesh in the comedy flick Michael Madana Kama Rajan. Nagesh played the role of the dishonest secretary Avinashi who commissions a look-alike Kameswaran to impersonate his boss, Madan, and lend him money from Madan's account. He even played a cadaver in Kamal Haasan's 1994 film Magalir Mattum. His journey with Kamal Haasan continued. Director Priyadarshan gave Nagesh a good role in Gopura Vasalile. Nagesh was very selective of the projects he did from 1990s. His performance in the Indrudu Chandrudu, Pudhu Pudhu Ragangal, Raja Kaiya Vacha, Cheran Pandiyan, Thalapathi, Putham Pudhu Payanam, Purushan Enakku Arasan,Rickshaw Mama, Amma Ponnu, Nammavar, Marumagan, Gandeevam, Poove Unakkaga, Pagaivan, Thadayam, Ayudha Poojai, Poove Unakkaga, Desiya Geetham were appreciated in the 1990s.
Nagesh had a good relationship with Kamal Haasan, with whom he had co-starred in a variety of movies between 1975 to the 2000s. Kamal Haasan cast Nagesh in most of his self-productions regularly. He also won the National Award for his supporting role as the principal of a college troubled by rowdies, in the movie "Nammavar". Kamal Haasan plays the role of a professor in this movie.His role as the make-up artist Joseph in Kamal Haasan starrerAvvai Shanmugi in which he featured alongside another veteran Gemini Ganesan was also appreciated. Cho and Nagesh again appeared together in Adhisiya Peravi and Kadhala Kadhala.
Later years
Nagesh did a series of supporting roles in the 2000s. Notable among them were those of Arjun's father in Rhythm, Pawan Kalyan's Uncle Peddhananna in Toli Prema, Madhavan's grandfather Subbuni in Minnale, Ajit's Grandfather in Poovellam Un Vasam, Father Rozario in Kadhal Kondain, Srikanth's grandfather in Bose (film), Silambarasan's grandfather in Saravana, Jeeva's father in Pori and Kamal Haasan's father in Vasool Raja MBBS. His handling of these roles gained him considerable appreciation from the public.
Nagesh acted in Tamil films till a few months before his death in 2009. Notable among some of his later movies were Panchathanthiram, Vasool Raja MBBS, Imsai Arasan 23m Pulikesi, and his last appearance, Dasavathaaram. However, an animated version of him was seen in the 2014 performance capture film Kochadaiiyaan.
Death
Nagesh was a chain smoker and a heavy drinker in his early days. However, he gradually gave up these habits when he was dangerously ill during the late 1970s and early 1980s. His health began to decline in late 2008 due to progressive heart ailments. He died on 31st January 2009 at the age of 75 due to diabetes and a heart ailment.
References
Nagesh Wikipedia
(Text) CC BY-SA