Thillu Mullu (English: Hodgepodge) is a 1981 Indian Tamil-language comedy film directed by K. Balachander and produced by Kalakendra Movies. The film features Rajinikanth, Madhavi and Thengai Srinivasan in the lead roles while Poornam Vishwanathan, Viji Chandrasekhar and Sowkar Janaki play supporting roles. It is a remake of the 1979 Hindi film Gol Maal directed by Hrishikesh Mukherjee. The soundtrack and score were composed by M. S. Viswanathan while the lyrics were written by Kannadasan.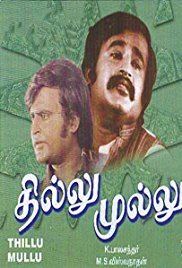 The film is about Chandran (Rajinikanth) who is advised by his family friend (Poornam Viswanathan) to attend the job at a company of his friend Sriramachandramoorthy (Thengai Srinivasan). Chandran pretends to be a cultured, well-mannered and patriotic person which impresses Sriramachandramoorthy. When Sriramachandramoorthy spots Chandran at a football match. Chandran fakes a story that he has a twin brother Indran without a moustache. What happens then forms the story.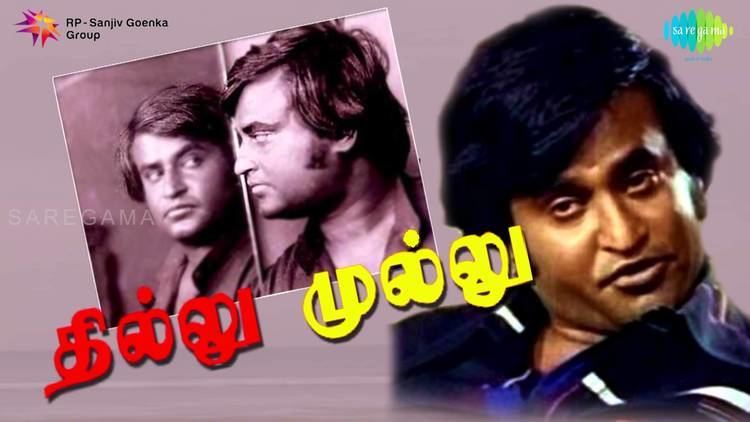 Thillu Mullu was released on 1 May 1981. Critics particularly praised Rajinikanth's performance, as he was known for doing mainly action films up until that point in his career. The film became successful at the box office. A remake of the same name was released in 2013.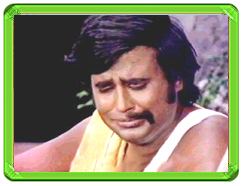 Aiyampettai Arivudainambi Kaliyaperumal Chandran (Rajinikanth) is looking for a better paying job after completing his degree. He and his sister Uma (Viji Chandrasekhar) have no relatives or acquaintances except their doctor/family friend (Poornam Vishwanathan). The doctor advises him to attend an interview for a job at his friend Sriramachandramurthy's (Thengai Srinivasan) import-export company, Sarojini Traders. Sriramachandramurthy is a man of traditional values: he hates youths wearing modern clothes. He is a sports fan but thinks lowly of youths knowing anything about sports. He dislikes men without moustaches as he believes such men are characterless.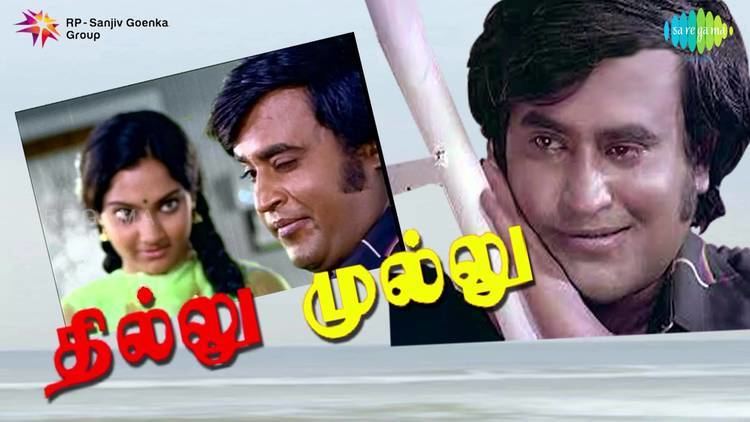 Chandran, however, has a moustache; the doctor advises Chandran to take care of the other problems by acting in a manner Sriramachandramurthy appreciates: namely wearing a Nehru jacket for a usual dress given the poverty in the country, to always tell his full name, giving importance to his moustache, behaving decently, showing a lack of interest in sports and drama considering that they do not promote any well being to the home or the country, respecting one's parents and detesting the concept of having someone else recommend a person for jobs instead of recommending for oneself. Sriramachandramurthy hires him immediately after Chandran impresses him.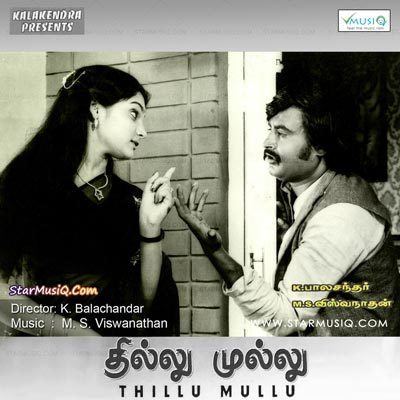 One day, Chandran takes leave by pretending that his mother, who actually died many years ago, has taken ill and goes to watch a football match. Sriramachandramurthy, who attends the match as well, sees him there. When Sriramachandramurthy queries Chandran next day in the office about what he witnessed, to escape from the ire of his boss and being fired from his first job, he lies that it was his identical twin brother Indran. Remembering the plot of a film his friend, actor Nagesh is shooting, Chandran convinces Sriramachandramurthy that he had seen his "moustache-less" identical twin, Indran, at the stadium. Sriramachandramurthy buys his argument and feels bad about accusing him. He makes amends by hiring Indran to teach his daughter Sarojini (Madhavi) music.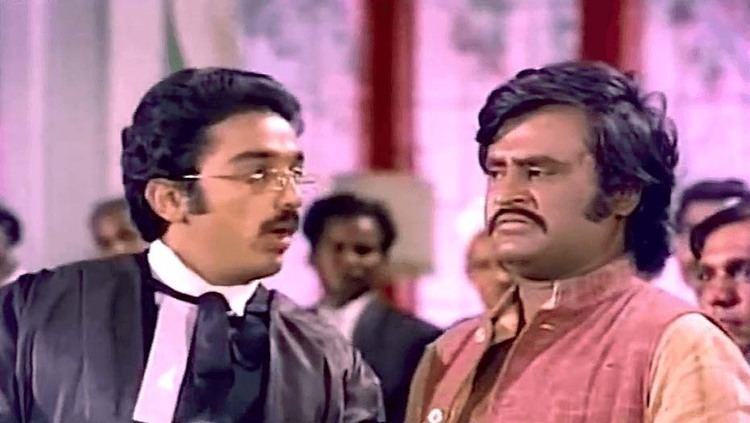 For most of the rest of the film Chandran leads a dual life: as Chandran, a sincere hardworking employee, and as Indran, who teaches music to Sarojini; subsequently, the two fall in love. Things takes an unexpected turn when Sriramachandramurthy asks Chandran to meet his mother. Chandran, with Nagesh's help, requests a wealthy socialite, Meenakshi Duriaswamy (Sowcar Janaki) to pretend to be Chandran's widowed mother. A series of humorous scenarios follow, all involving Chandran fooling Sriramachandramurthy. Chandran tells Sarojini the truth. Sarojini tells him to tell the truth to Bhavani as well. Chandran goes to Sriramachandramurthy to tell the truth, but Sriramachandramurthy sees Chandran's moustache giving away. Sriramachandramurthy exposes Chandran but ends up thinking that Indran murdered Chandran and impersonated him to marry Sarojini. Sriramachandramurthy then chases Chandran across the city to kill him. Due to his rash driving, he seemingly cripples Uma during the chase.
Sriramachandramurthy is sued by lawyer Charu Haasan (Kamal Haasan) on Chandran's behalf for injuring Uma. Sriramachandramurthy is, for the most part, scared during the lawyer's monologue, but eventually realises that he is being fooled again — this time by Charu Haasan, who is actually an actor hired by Chandran, while Uma was not actually crippled in the chase. At this point, all the main characters approach Sriramachandramurthy and tell him the truth. A visibly confused and shaken Sriramachandramurthy locks himself in a room, and comes out clean shaven after a while, feeling that he does not need something which caused so much trouble. Sriramachandramurthy then laments to Lord Kartikeya about his foolishness. As he does so, the picture of Kartikeya changes into that of Lord Ganesha; a voice from heaven (Ganesha's) apologises to him as he was also involved in fooling him.
Rajinikanth as Ayyampettai Arivudainambi Kaliyapperumal Chandran / Indran
Madhavi as Sarojini
Thengai Srinivasan as Sriramachandramurthy
Poornam Viswanathan as a family friend and doctor
Viji Chandrasekhar as Uma
Sowkar Janaki as Meenakshi Duraiswamy
Nagesh as himself
Oru Viral Krishna Rao as a policeman
Kamal Haasan as Charuhasan (special appearance)
Lakshmi as herself (cameo appearance)
Prathap K. Pothan as himself (cameo appearance)
Thillu Mullu was the Tamil remake of the 1979 Hindi film Gol Maal directed by Hrishikesh Mukherjee. It was also Rajinikanth's first full-length comedy film. He agreed to it solely due to the strong suggestion by his mentor K. Balachander that he should do non-commercial roles, to break the stereotyped action-hero mould for which he was known at the time.
Rajinikanth had to shave his moustache for Thillu Mullu, making it the first film which featured him without a moustache. Thengai Srinivasan was recruited to play Sriramachandramurthy. Balachander recalled, "Normally I try to get all actors to modulate the dialogue in a particular manner but for this character I wanted Thengai to do it in his style, so instead of teaching him, I asked him how he would like to do the scene and then developed on it. I wanted him to play it as a character and not as a comedian for I felt that the humour would come out on its own through his unique body language and dialogue delivery". Nagesh appeared in a cameo role as himself. Sowkar Janaki was selected to appear in a role of socialite who is hired to pose as Chandran's mother. Viji, sister of actress Saritha, made her acting debut with this film, playing the sister of Chandran. The character is a skater, and Balachander cast her as such after noticing her carrying roller skates. At Balachander's insistence, Kamal Haasan made a cameo appearance as Charuhasan, an actor posing as a lawyer in the climax of the film. The name is a reference to Haasan's real-life brother. During the film's shooting, Rajinikanth met his future wife Latha, then a student of Ethiraj College for Women, who went to interview him for her college magazine.
M. S. Viswanathan was selected to compose music while Kannadasan wrote the lyrics. The dialogues for the film were written by Visu. B. S. Lokanath and N. R. Kittu were recruited as cinematographer and editor respectively.
The film's music was composed by M. S. Viswanathan, with lyrics by Kannadasan. The songs "Thillu Mullu" and "Ragangal Pathinaru" were reused in its 2013 remake.
Thillu Mullu was remade in 2013 with the same name. The remake version was directed by Badri and starred Shiva playing Rajinikanth's character and Prakash Raj playing Thengai Srinivasan's character. Badri said that he ventured into Thillu Mullu with an open mind. "I wanted to make the storyline contemporary. Retaining the characters from the original, I wrote the script to suit today's generation".
The remake was released on 14 June 2013. Haricharan Pudipeddi of Indo-Asian News Service noted, "One of the glaring differences between the two versions is the treatment of comedy. While in the original it was sensible and funny, it is loud and commercial in the remake". The remake was a box office bomb. In an interview with IndiaGlitz in 2016, Visu expressed dissatisfaction with the remake.
Thillu Mullu received positive reviews. Tribune stated in 1982, "It is not often that Producer/Director K. Balachandar launches out on films in lighter vein, and this film is one such all revealing exception, of his deft touch in this field too." 70 Years of Indian Cinema, 1913-1983 by T. M. Ramachandran and S. Rukmini described Thillu Mullu as one of Balachander's "best comedies that provide perennial delight".
Director duo Pushkar-Gayathri said, "The way it is written and the performances are all super breezy. How many ever times you watch it, you can't get bored. I think it's a unique film. You don't get to see that kind of films too often. Even now, you hardly come across such a cool, casual fun film." The Times of India ranked Thillu Mullu #7 in its list of "Top 12 Rajinikanth movies", saying "he pulls of clean jokes effortlessly making this movie a classic laugh-a-thon." On 1 July 2013, coinciding with International Joke Day, actors and writers of comedy were asked to name their favourite film. Bosskey named Thillu Mullu as his favourite comedy film, stating: "Thengaai Srinivasan is my all-time favourite. [..] and the interview scene in Thillu Mullu can enliven any boring day". Director C. S. Amudhan stated that: "I think Balachander's Thillu Mullu was as much an achievement as Bala's Pithamagan.
Rajinikanth, who specialised in films based mainly on action and family subjects, handled a comedic part for the first time in his career in this film, proving his ability to handle that genre. On the centenary of Indian cinema in April 2013, Forbes India included the performances of Rajinikanth and Thengai Sreenivasan in the film on its list, "25 Greatest Acting Performances of Indian Cinema". Sowkar Janaki stated, "Even today people call me up whenever `Thillu Mullu' is telecast".
In a scene from Pizza (2012), when Michael (Vijay Sethupathi) goes to Smitha's (Pooja Ramachandran) house, she is seen watching Thillu Mullu on television.