Political party

Republican







Full Name

William Franklin Beedle, Jr.

Born

April 17, 1918 (

1918-04-17

)

O'Fallon, Illinois, U.S.

Cause of death

Exsanguination following a fall

Education

South Pasadena High School

Alma mater

Pasadena Junior College

Occupation

Actor, wildlife conservationist

Died

November 12, 1981, Santa Monica, California, United States

Spouse

Brenda Marshall (m. 1941–1971)

Children

Scott Porter Holden, Arlene Holden, Peter Westfield Holden, Virginia Holden

Movies

Sunset Boulevard, Sabrina, The Bridge on the River Kwai, The Wild Bunch, Picnic




Similar People

Gloria Swanson, Brenda Marshall, Billy Wilder, Stefanie Powers, Humphrey Bogart
What happened to william holden
William Holden (born William Franklin Beedle Jr.; April 17, 1918 – November 12, 1981) was an American actor who was one of the biggest box-office draws of the 1950s through the 1970s. He won the Academy Award for Best Actor in 1953 for his role in Stalag 17, and a Primetime Emmy Award for Outstanding Lead Actor for his role in the 1973 television film The Blue Knight.
Contents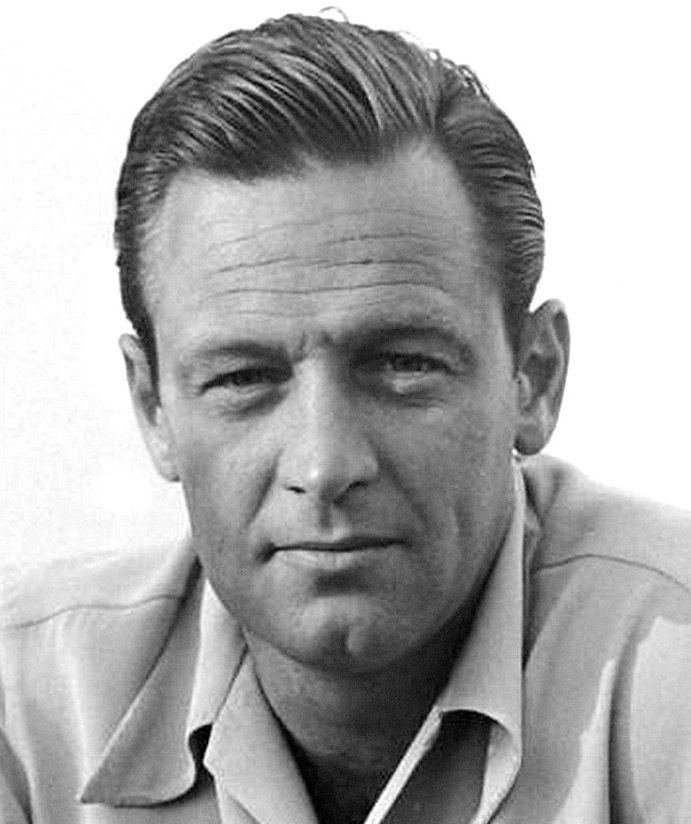 Holden starred in some of Hollywood's most popular and critically acclaimed films, including such classics as Sunset Boulevard, Sabrina, The Bridge on the River Kwai, The Wild Bunch, Picnic, and Network. He was named one of the "Top 10 Stars of the Year" six times (1954–1958, 1961), and appeared as 25th on the American Film Institute's list of 25 greatest male stars of Classic Hollywood Cinema.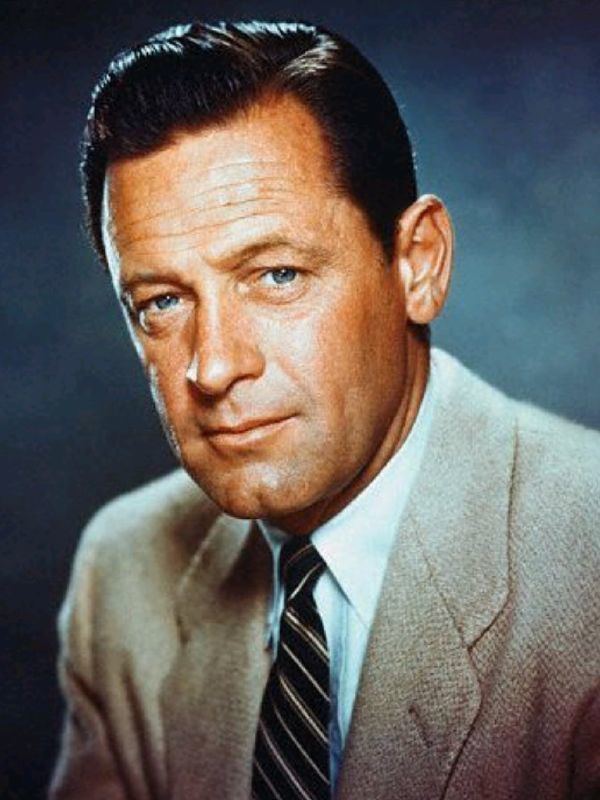 Stefanie powers on her one great love william holden
Early life and career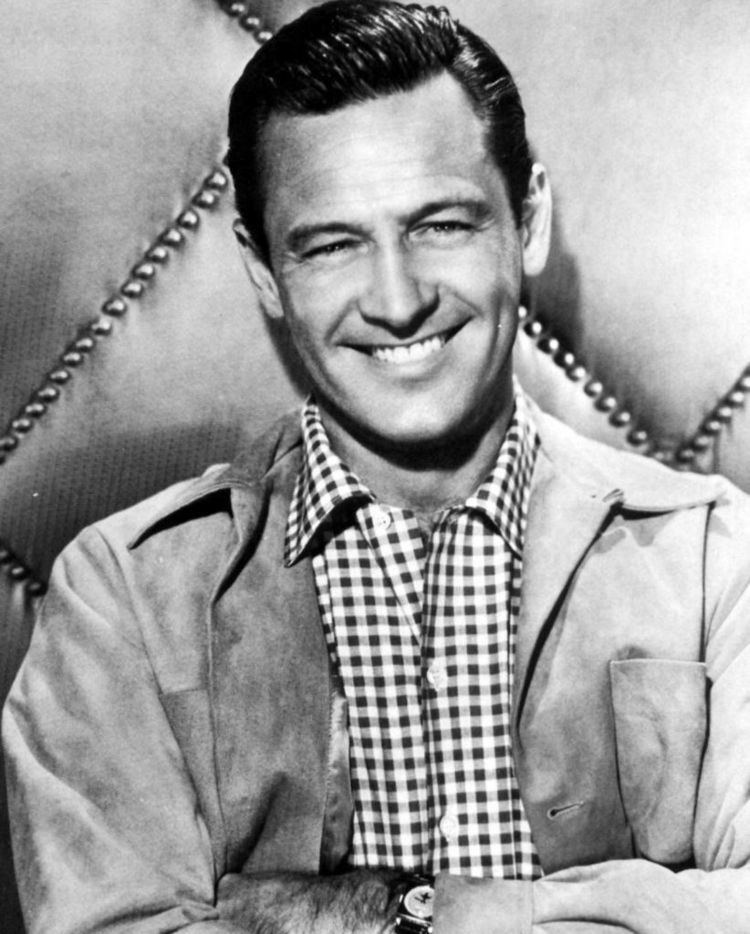 Holden was born William Franklin Beedle Jr. in O'Fallon, Illinois, son of William Franklin Beedle (1891–1967), an industrial chemist, and his wife Mary Blanche Ball (1898–1990), a schoolteacher. He had two younger brothers, Robert Westfield Beedle (1921–January 1, 1944) and Richard P. Beedle (1924–1964). One of his father's grandmothers, Rebecca Westfield, was born in England in 1817, while some of his mother's ancestors settled in Virginia's Lancaster County after emigrating from England in the 17th century. His younger brother, Robert W. "Bobbie" Beedle, became a U.S. Navy fighter pilot and was killed in action in World War II, over New Ireland, a Japanese-occupied island in the South Pacific, on January 5, 1944.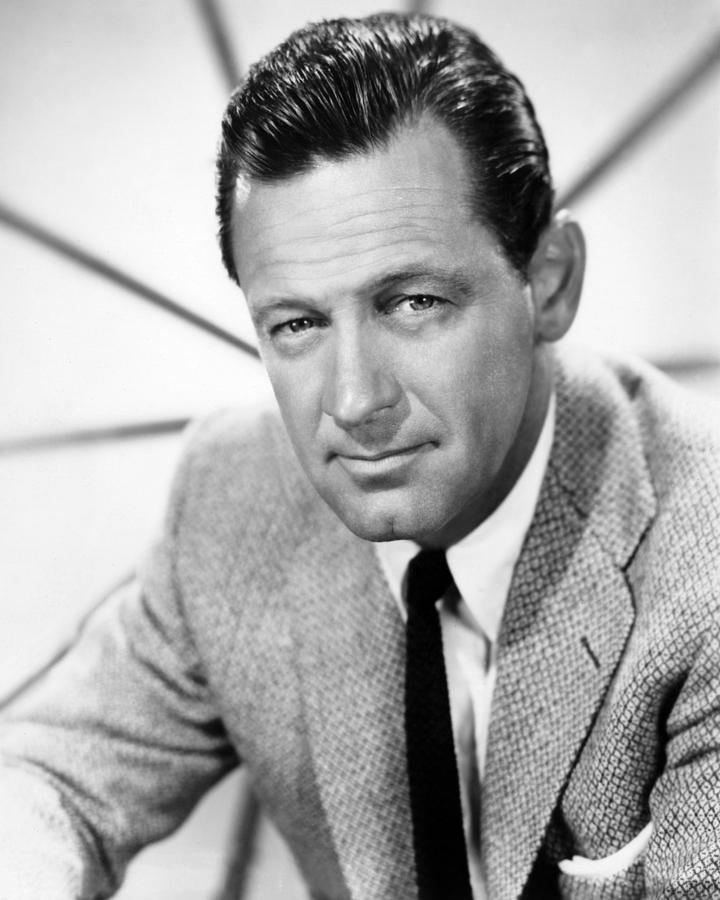 His family moved to South Pasadena when he was three. After graduating from South Pasadena High School, Holden attended Pasadena Junior College, where he became involved in local radio plays. A version of how he obtained his stage name "Holden" is based on a statement by George Ross of Billboard: "William Holden, the lad just signed for the coveted lead in Golden Boy, used to be Bill Beadle. And here is how he obtained his new movie tag. On the Columbia lot is an assistant director and scout named Harold Winston. Not long ago he was divorced from the actress, Gloria Holden, but carried the torch after the marital rift. Winston was one of those who discovered the Golden Boy newcomer and who renamed him—in honor of his former spouse!"
Career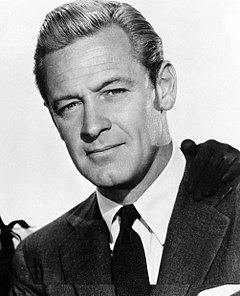 Holden's first starring role was in Golden Boy (1939), costarring Barbara Stanwyck, in which he played a violinist-turned-boxer. He was still an unknown actor at the time, while Stanwyck was already a film star. She liked Holden and went out of her way to help him succeed, devoting her personal time to coaching and encouraging him, which made them into lifelong friends. When she received her Honorary Oscar at the 1982 Academy Award ceremony, Holden had died in an accident just a few months prior. At the end of her acceptance speech, she paid him a personal tribute: "I loved him very much, and I miss him. He always wished that I would get an Oscar. And so tonight, my golden boy, you got your wish".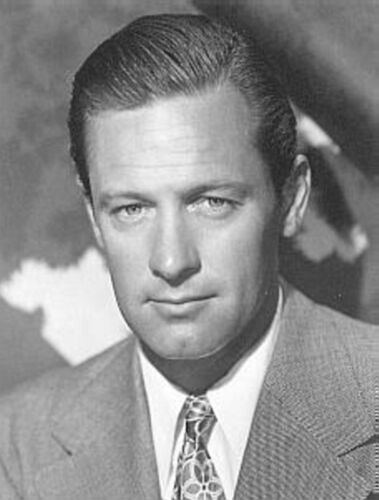 Next he starred with George Raft and Humphrey Bogart in the Warner Bros. gangster epic Invisible Stripes later the same year, followed by the role of George Gibbs in the film adaptation of Our Town. After Columbia Pictures picked up half of his contract, he alternated between starring in several minor pictures for Paramount and Columbia before serving as a second lieutenant in the United States Army Air Corps during World War II, where he acted in training films for the First Motion Picture Unit. His career took off in 1950 when Billy Wilder tapped him to star in Sunset Boulevard, in which he played a down-at-the-heels screenwriter who gets taken in by a faded silent-screen star, played by Gloria Swanson. Holden earned his first Best Actor Oscar nomination with the part.
Getting the part was a lucky break for Holden, as the role was initially cast with Montgomery Clift, who backed out of his contract. Swanson later said, "Bill Holden was a man I could have fallen in love with. He was perfection on- and off-screen." And Wilder himself commented, "Bill was a complex guy, a totally honorable friend. He was a genuine star. Every woman was in love with him."
Following this breakthrough film, his career quickly grew as Holden played a series of roles that combined good looks with cynical detachment, including a prisoner-of-war entrepreneur in Stalag 17 (1953), for which he won the Academy Award for Best Actor, a pressured young engineer/family man in Executive Suite (1954), an acerbic stage director in The Country Girl (1954) with Bing Crosby and Grace Kelly, a conflicted jet pilot in the Korean War film The Bridges at Toko-Ri (1954), a wandering college football star in Picnic (1955), a dashing war correspondent in Love Is a Many-Splendored Thing (1955), his most widely recognized role as an ill-fated prisoner in The Bridge on the River Kwai (1957) with Alec Guinness, a World War II tug boat captain in The Key (1958), and an American Civil War military surgeon in John Ford's The Horse Soldiers (1959) opposite John Wayne. He played a number of sunnier roles in light comedy, such as the handsome architect pursuing virginal Maggie McNamara in the controversial Production Code-breaking The Moon Is Blue (1953), as Judy Holliday's tutor in Born Yesterday (1950), and as a playwright captivated by Ginger Rogers' character in Forever Female (1953).
He co-starred as Humphrey Bogart's younger brother, a carefree playboy, in Sabrina (1954), played by Audrey Hepburn. It was Holden's third film with director Billy Wilder. Holden and Hepburn became romantically involved during the filming, unbeknown to Wilder: "People on the set told me later that Bill and Audrey were having an affair, and everybody knew. Well, not everybody! I didn't know." The interactions between Bogart, Hepburn, and Holden made shooting less than pleasant, however, as Bogart originally had wanted his wife, Lauren Bacall, to play Sabrina. While Bogart was, therefore, not especially friendly toward Hepburn, who had little Hollywood experience, Holden's reaction was the opposite, writes biographer Michelangelo Capua.
Holden recalls their romance:
Before I even met her, I had a crush on her, and after I met her, just a day later, I felt as if we were old friends, and I was rather fiercely protective of her, though not in a possessive way.
Their relationship did not last much beyond the completion of the film. Holden, who was at this point dependent on alcohol, said, "I really was in love with Audrey, but she wouldn't marry me." Rumors at the time had it that Hepburn wanted a family, but when Holden told her that he'd had a vasectomy and having children was impossible, she moved on. A few months later, Hepburn met Mel Ferrer, whom she would later marry.
In 1954, Holden was featured on the cover of Life. On February 7, 1955, Holden appeared as a guest star on I Love Lucy as himself. His career peaked in 1957 with the enormous success of The Bridge on the River Kwai, but Holden spent the next several years starring in a number of films that rarely succeeded commercially or critically. By the mid-1960s, the quality of his roles and films had noticeably diminished. A heavy drinker most of his life, Holden descended into alcoholism in the 1960s and 1970s.
Later career
In 1969, Holden made a comeback when he starred in director Sam Peckinpah's graphically violent Western The Wild Bunch, winning much acclaim. Also in 1969, Holden starred in director Terence Young's family film L'Arbre de Noël, co-starring Italian actress Virna Lisi and French actor Bourvil, based on the novel of the same name by Michel Bataille. This film was originally released in the United States as The Christmas Tree and on home video as When Wolves Cry.
For television roles in 1974, Holden won a Primetime Emmy Award for Outstanding Lead Actor in a Miniseries or a Movie for his portrayal of a cynical, tough veteran LAPD street cop in the television film The Blue Knight, based upon the best-selling Joseph Wambaugh novel of the same name.
In 1973, Holden starred with Kay Lenz in movie directed by Clint Eastwood called Breezy, which was considered a box-office flop. Also in 1974, Holden starred with Paul Newman and Steve McQueen in the critically acclaimed disaster film The Towering Inferno, which became a box-office smash and one of the highest-grossing films of Holden's career. Two years later, he was praised for his Oscar-nominated leading performance in Sidney Lumet's classic Network (1976), an examination of the media written by Paddy Chayefsky, playing an older version of the character type for which he had become iconic in the 1950s, only now more jaded and aware of his own mortality. In 1980, Holden appeared in The Earthling with popular child actor Ricky Schroder, playing a loner dying of cancer who goes to the Australian outback to end his days, meets a young boy whose parents have been killed in an accident, and teaches him how to survive.
During his last years, he appeared in his second Irwin Allen film, When Time Ran Out, a critical and commercial failure and heavily disliked by Holden himself. Blake Edwards' S.O.B., was more successful. In 1981, Holden was offered the role of Coach Daniel B. Delaney in That Championship Season. He became very depressed when filming was delayed, and drank even more heavily.
Personal life
Holden was best man at the wedding of his friend Ronald Reagan to Nancy Davis in 1952; however, he never involved himself in politics.
While in Italy in 1966, Holden killed another driver in a drunk-driving incident. He received an eight-month suspended sentence for vehicular manslaughter.
Holden maintained a home in Switzerland and also spent much of his time working for wildlife conservation as a managing partner in an animal preserve in Africa. His Mount Kenya Safari Club in Nanyuki (founded 1959) became a mecca for the international jet set. On a trip to Africa, he fell in love with the wildlife and became increasingly concerned with the animal species that were beginning to decrease in population. With the help of his partners, he created the Mount Kenya Game Ranch and inspired the creation of the William Holden Wildlife Foundation. The Mount Kenya Game Ranch works to assist in Kenya with the wildlife education of its youth. Within the Mount Kenya Game Ranch, is the Mount Kenya Conservancy which runs an animal orphanage as well as the Bongo Rehabilitation Program in collaboration with the Kenya Wildlife Service. The orphanage provides shelter and care for orphans, injured and neglected animals found in the wild, with the aim of releasing these animals back into the wild whenever possible. The conservancy is home to the critically endangered East African mountain bongo, and aims to prevent its extinction by breeding.
Marriage and relationships
Holden was married to actress Ardis Ankerson (stage name Brenda Marshall) from 1941 until their divorce 30 years later, in 1971. They had two sons, Peter Westfield "West" Holden and Scott Porter Holden. He adopted his wife's daughter, Virginia, from her first marriage with actor Richard Gaines. During the filming of the film Sabrina (1954), costar Audrey Hepburn and he had a brief but passionate affair. Holden met French actress Capucine in the early 1960s. The two starred in the films The Lion (1962) and The 7th Dawn (1964). They reportedly began a two-year affair, which is alleged to have ended due to Holden's alcoholism. Capucine and Holden remained friends until his death in 1981.
In 1972, Holden began a nine-year relationship with actress Stefanie Powers, and sparked her interest in animal welfare. After his death, Powers set up the William Holden Wildlife Foundation at Holden's Mount Kenya Game Ranch.
Death
According to the Los Angeles County Coroner's autopsy report, Holden was alone and intoxicated in his apartment in Santa Monica, California, on November 12, 1981, when he slipped on a rug, severely lacerating his forehead on a teak bedside table, and bled to death. Evidence suggests he was conscious for at least half an hour after the fall. He likely may not have realized the severity of the injury and did not summon aid, or was unable to call for help. His body was found four days later. The causes of death were given as "exsanguination" and "blunt laceration of scalp". Rumors existed that he was suffering from lung cancer, which Holden himself had denied at a 1980 press conference. His death certificate made no mention of any cancer. He had dictated in his will that the Neptune Society cremate him and scatter his ashes in the Pacific Ocean. In accordance with his wishes, no funeral or memorial service was held.
When Holden died, President Ronald Reagan released a statement, saying, "I have a great feeling of grief. We were close friends for many years. What do you say about a longtime friend - a sense of personal loss, a fine man. Our friendship never waned."
For his contribution to the film industry, Holden has a star on the Hollywood Walk of Fame located at 1651 Vine Street. He also has a star on the St. Louis Walk of Fame. His death was noted by singer-songwriter Suzanne Vega, whose 1987 song "Tom's Diner" (about a sequence of events one morning in 1981) included a mention of reading a newspaper article about "an actor who had died while he was drinking". Vega subsequently confirmed that this was a reference to Holden.
Box office ranking
For a number of years exhibitors voted Holden among the most popular stars in the country:
1954 – 7th (US)
1955 – 4th (US)
1956 – 1st (US)
1957 – 7th (US)
1958 – 6th (US), 6th (UK)
1959 – 12th (US)
1960 – 14th (US)
1961 – 8th (US)
1962 – 15th (US)
Filmography
Actor
1980
The Earthling
as
Patrick Foley
1980
When Time Ran Out...
as
Shelby Gilmore
1979
Escape to Athena
as
Sgt. J.J. Sefton (uncredited)
1978
Damien: Omen II
as
Richard Thorn
1978
Fedora
as
Barry Detweiler
1976
Network
as
Max Schumacher
1976
21 Hours at Munich (TV Movie)
as
Polizeichef Manfred Schreiber
1974
The Towering Inferno
as
Jim Duncan
1974
Open Season
as
Hal Wolkowski
1973
The Blue Knight (TV Movie)
as
Bumper Morgan
1972
The Revengers
as
John Benedict
1971
Wild Rovers
as
Ross Bodine
1969
The Christmas Tree
as
Laurent Ségur
1968
The Devil's Brigade
as
Lt. Col. Robert T. Frederick
1966
Alvarez Kelly
as
Alvarez Kelly
1964
The 7th Dawn
as
Major Ferris
1964
Paris When It Sizzles
as
Richard Benson / Rick
1962
The Lion
as
Robert Hayward
1962
The Counterfeit Traitor
as
Eric Erickson
1962
Satan Never Sleeps
as
Father O'Banion
1960
The World of Suzie Wong
as
Robert Lomax
1959
The Horse Soldiers
as
Maj. Henry Kendall
1958
The Key
as
Captain David Ross
1957
The Bridge on the River Kwai
as
Shears
1956
Toward the Unknown
as
Maj. Lincoln Bond
1956
The Proud and Profane
as
Lt. Col. Colin Black
1955
Love Is a Many-Splendored Thing
as
Mark Elliott
1954
The Bridges at Toko-Ri
as
Lt. Harry Brubaker
1954
The Country Girl
as
Bernie Dodd
1954
Sabrina
as
David Larrabee
1954
Executive Suite
as
McDonald Walling
1953
Escape from Fort Bravo
as
Capt. Roper
1953
Forever Female
as
Stanley Krown
1953
Die Jungfrau auf dem Dach
as
Tourist (uncredited)
1953
The Moon Is Blue
as
Donald Gresham
1953
Stalag 17
as
Sgt. J.J. Sefton
1952
The Turning Point
as
Jerry McKibbon
1952
Boots Malone
as
Boots Malone
1951
Submarine Command
as
Lt. Cmdr. Ken White
1951
Force of Arms
as
Sgt. John 'Pete' Peterson
1950
Born Yesterday
as
Paul Verrall
1950
Union Station
as
Lt. William Calhoun
1950
Sunset Blvd.
as
Joe Gillis
1950
Father Is a Bachelor
as
Johnny Rutledge
1949
Dear Wife
as
Bill Seacroft
1949
Miss Grant Takes Richmond
as
Dick Richmond
1949
Streets of Laredo
as
Jim Dawkins
1948
The Man from Colorado
as
Del Stewart
1948
The Dark Past
as
Al Walker
1948
Apartment for Peggy
as
Jason Taylor
1948
Rachel and the Stranger
as
Big Davey
1947
Variety Girl
as
William Holden
1947
Dear Ruth
as
Lt. William Seacroft
1947
Blaze of Noon
as
Colin McDonald
1943
Reconnaissance Pilot (Documentary short)
as
Lt. Packard A. Cummings (uncredited)
1943
Young and Willing
as
Norman Reese
1942
Meet the Stewarts
as
Michael Stewart
1942
The Remarkable Andrew
as
Andrew Long
1942
The Fleet's In
as
Casey Kirby
1941
I Wanted Wings
as
Al Ludlow
1940
Those Were the Days!
as
P.J. 'Petey' Simmons
1939
Invisible Stripes
as
Tim Taylor
1939
Golden Boy
as
Joe Bonaparte
1939
Million Dollar Legs
as
Graduate Who Says 'Thank You' (uncredited)
1938
Prison Farm
as
Prisoner (uncredited)
Miscellaneous
1954
Samurai I: Musashi Miyamoto (Introduction & voice narrator 1955 Trailer - English version)
Soundtrack
1971
Wild Rovers (performer: "Ballad of the Wild Rovers" - uncredited)
1955
Picnic (performer: "Moonglow" - uncredited)
1950
Sunset Blvd. (performer: "La Cumparsita" (1916) - uncredited)
1947
Variety Girl (performer: "Harmony")
1940
Arizona (performer: "Jeanie with the Light Brown Hair" (1854), "Kiss Me Quick and Go" (1856) - uncredited)
1939
Golden Boy (performer: "Lullaby (Cradle Song)", "Funiculi, Funicula")
Thanks
2009
The New Bike (Short) (acknowledgment)
Self
1977
Good Morning America (TV Series)
as
Self - Guest
- Episode dated 21 July 1981 (1981) - Self - Guest
- Episode dated 24 March 1977 (1977) - Self - Guest
1969
The Tonight Show Starring Johnny Carson (TV Series)
as
Self - Guest
- Episode dated 26 June 1981 (1981) - Self - Guest
- Episode dated 28 March 1980 (1980) - Self - Guest
- Episode dated 16 March 1977 (1977) - Self - Guest
- Episode dated 1 December 1976 (1976) - Self - Guest
- Episode dated 5 April 1974 (1974) - Self - Guest
- Episode dated 11 September 1973 (1973) - Self - Guest
- Episode dated 1 June 1972 (1972) - Self - Guest
- William Holden, John Byner, Johnny Brown, Jaye P. Morgan, Gran Picasso (1971) - Self - Guest
- Episode dated 1 September 1969 (1969) - Self - Guest
1980
Mysteries of the Sea (TV Movie documentary)
as
Narrator
1968
The Merv Griffin Show (TV Series)
as
Self - Guest
- William Holden, Sterling Hayden, Frederick Forsyth, Gordon Cooper, John Peer Nugent (1980) - Self - Guest
- Deborah Kerr, William Holden, Buddy Hackett (1973) - Self - Guest
- William Holden, Martin Rackin, Lola Falana, Dom DeLuise (1972) - Self - Guest
- William Holden, Martin Rackin, Dom DeLuise, Lola Falana, Chip Hand, Bruce Kimmel, Valerie Gillet (1972) - Self - Guest
- Salute to George Marshall (1971) - Self - Guest
- William Holden, Paul Anka, Stanley Myron Handelman, Lori Rogers, Dr. James Watson (1968) - Self - Guest
1980
AFI Life Achievement Award (TV Series)
as
Self
- AFI Life Achievement Award: A Tribute to James Stewart (1980) - Self (uncredited)
1980
The American Movie Awards (TV Special)
as
Self - Presenter
1979
Ciné regards (TV Series documentary)
as
Self
- Hollywood USA: William Holden (1979) - Self
1978
Bing Crosby: His Life and Legend (TV Movie documentary)
as
Self - Narrator
1978
The 50th Annual Academy Awards (TV Special)
as
Self - Presenter
1977
Once Upon a Time.... is Now Grace Kelly (TV Movie documentary)
as
Self
1977
The 49th Annual Academy Awards (TV Special)
as
Self - Nominee & Presenter
1977
The 3rd Annual People's Choice Awards (TV Special)
as
Self - Presenter
1972
The Mike Douglas Show (TV Series)
as
Self - Guest
- Episode #16.72 (1977) - Self - Guest
- Episode #16.53 (1976) - Self - Guest
- Episode #11.220 (1972) - Self - Guest
1976
Donahue (TV Series)
as
Self - Guest
- Episode dated 11 November 1976 (1976) - Self - Guest
1976
Bicentennial Minutes (TV Series short)
as
Self - Narrator
- Episode #1.631 (1976) - Self - Narrator
1974
The Annual National Sports Awards (TV Special)
as
Self - Presenter
1968
The Dean Martin Show (TV Series)
as
Self - Guest
- Celebrity Roast: Carroll O'Connor (1973) - Self - Guest
- Celebrity Roast: Barry Goldwater (1973) - Self - Guest
- 1968 Christmas Show (1968) - Self - Guest (uncredited)
1971
The David Frost Show (TV Series)
as
Self - Guest
- Episode #4.202 (1972) - Self - Guest
- Episode #3.217 (1971) - Self - Guest
1969
The Dick Cavett Show (TV Series)
as
Self - Guest
- William Holden/Sammy Davis Jr./Judith Crist (1972) - Self - Guest
- Eartha Kitt/Rex Stout/William Holden (1969) - Self - Guest
1971
The Moviemakers (Documentary short)
as
Self (uncredited)
1969
Adventures at the Jade Sea (TV Movie documentary)
as
Narrator
1968
The Joey Bishop Show (TV Series)
as
Self - Guest
- Episode #2.115 (1968) - Self - Guest
1961
Here's Hollywood (TV Series)
as
Self
- Episode #2.6 (1961) - Self
- Episode #1.211 (1961) - Self
1961
Shooting Stars (TV Series)
as
Self
1961
Report on Hong Kong (TV Movie documentary)
as
Self - Narrator
1960
Et par ord om Danmark (Documentary)
as
Speaker, English version
1959
World's Heavyweight Championship Fight: Floyd Patterson Heavyweight Champion of the World versus Ingemar Johansson Heavyweight Champion of Europe (Documentary short)
as
Self - Spectator (uncredited)
1959
The 31st Annual Academy Awards (TV Special)
as
Self - Opening Greeting
1958
The Rise and Fall of a Jungle Giant (Documentary short)
as
Self (as Bill Holden)
1958
The Ed Sullivan Show (TV Series)
as
Self
- Episode #11.38 (1958) - Self
1957
The Steve Allen Plymouth Show (TV Series)
as
Self - Set of 'The Bridge on the River Kwai'
- Jerry Lee Lewis, Dennis Day, Joanne Gilbert, cameo by Jerry Lewis (1957) - Self - Set of 'The Bridge on the River Kwai'
1957
Salute to Show Business (TV Special)
as
Self
1954
Lux Video Theatre (TV Series)
as
Self - Intermission guest / Self - Intermission Guest / Self - Host
- Now, Voyager (1956) - Self - Intermission guest
- Love Letters (1955) - Self - Intermission Guest
- Welcome Stranger (1954) - Self - Host
1956
Perry Como's Kraft Music Hall (TV Series)
as
Self - Guest
- William Holden, Jeanne Crain, Dave Barry, Jan Peerce, Julius La Rosa (1956) - Self - Guest
1956
What's My Line? (TV Series)
as
Self - Mystery Guest
- June Taylor and Her Dancers & William Holden (1956) - Self - Mystery Guest
1956
The Jack Benny Program (TV Series)
as
Self - Guest
- William Holden/Frances Bergen Show (1956) - Self - Guest
1955
Producers' Showcase (TV Series)
as
Self
- Dateline II (1955) - Self
1955
The 27th Annual Academy Awards (TV Special)
as
Self - Presenter
1955
I Love Lucy (TV Series)
as
Self
- L.A. at Last! (1955) - Self
1955
Person to Person (TV Series documentary)
as
Self
- Episode #2.22 (1955) - Self
1954
The Colgate Comedy Hour (TV Series)
as
Self - Guest
- host: Bob Hope; guests: William Holden, Hedda Hopper, Jerry Colonna, Anita Ekberg, Margaret Whiting, Brenda Marshall, Robert Strauss (1955) - Self - Guest
- Episode #4.23 (1954) - Self - Guest
1955
Hollywood Today (TV Series)
as
Self
- William Holden, Jan Sterling - Day 5 (1955) - Self
- William Holden, Jan Sterling - Day 4 (1955) - Self
- William Holden, Jan Sterling - Day 3 (1955) - Self
- William Holden, Jan Sterling - Day 2 (1955) - Self
- William Holden, Jan Sterling (1955) - Self
1955
Sheilah Graham in Hollywood (TV Series)
as
Self
- Episode dated 3 January 1955 (1955) - Self
1954
The 26th Annual Academy Awards (TV Special)
as
Self - Winner
1952
Screen Snapshots: Hollywood Night Life (Short)
as
Self
1950
You Can Change the World (Documentary short)
as
Self
1943
Wings Up (Documentary short)
as
Self
1941
Meet the Stars #3: Variety Reel #1 (Documentary short)
as
Self
Archive Footage
-
Hollywood Celebrity (Documentary) (post-production)
as
Self
2021
Hollywood Insider (TV Series)
as
Self
- A Tribute to Billy Wilder: The Invisible Director, Romantic Comic and Film Noir Auteur (2022) - Self
- Los Angeles Movies: History of Films About L.A. - 'Once Upon A Time in Hollywood' & More (2021) - Self
2021
Royal Histories (TV Series documentary)
as
Self
- Grace Kelly: The Hollywood Years (2021) - Self
2019
The Movies (TV Mini Series documentary)
as
Self
- The Golden Age (2019) - Self
2019
The Oscars Library: A Tribute to the Academy Awards (TV Series)
as
Self
- Al Best Actor & Best Actress Winners Speeches Since 1927/28 (2019) - Self
2018
An Informal Conversation with Billy Wilder (Video documentary)
as
Joe Gillis (uncredited)
2017
Audrey Hepburn, le choix de l'élégance (TV Movie documentary)
as
Self
2017
Scotty and the Secret History of Hollywood (Documentary)
as
Self - Actor
2017
The Fabulous Allan Carr (Documentary)
as
Self
2017
Du sollst nicht langweilen: Billy Wilder (TV Movie documentary)
as
Self
2016
How to Win the US Presidency (Documentary)
as
Self
2016
My Lion and Me (Documentary)
as
Self
2016
Raised Human (TV Series documentary)
as
Self
- Zamba the Lion (2016) - Self
2016
Million Dollar American Princesses (TV Series)
as
Self
- Queens of the Screen (2016) - Self
2015
War Movie Blockbusters (Video documentary)
as
Self
2014
The First Motion Picture Unit: When Hollywood Went to War (Documentary)
2014
Swan Song: The Story of Billy Wilder's Fedora (Documentary)
as
Self
2012
Welcome to the Basement (TV Series)
as
Max Schumacher
- Paint Your Wagon (2012) - Max Schumacher
2008
American Masters (TV Series documentary)
as
Self
- Hollywood Chinese (2009)
- You Must Remember This: The Warner Bros. Story - Part 1 (2008) - Self
2008
Il falso bugiardo
as
Self
2006
Billy Wilder Speaks (TV Movie documentary)
as
Self
2004
Sam Peckinpah's West: Legacy of a Hollywood Renegade (TV Movie documentary)
as
Self
2004
Z Channel: A Magnificent Obsession (TV Movie documentary)
as
Self
2003
Mayor of the Sunset Strip (Documentary)
as
Self
2002
Edith Head: The Paramount Years (Video documentary short)
2002
Heart of the Festival (TV Movie)
as
Self
2001
I Love Lucy's 50th Anniversary Special (TV Special documentary)
2001
Life with Judy Garland: Me and My Shadows (TV Mini Series)
as
Self
2000
Twentieth Century Fox: The Blockbuster Years (TV Movie documentary)
as
Self
2000
The Making of 'the Bridge on the River Kwai' (Video documentary)
as
Self
2000
The Audrey Hepburn Story (TV Movie)
as
Self
1999
E! Mysteries & Scandals (TV Series documentary)
as
Self
- William Holden (1999) - Self
1997
Biography (TV Series documentary)
as
Self / Self - Actor
- Dorothy Dandridge: Little Girl Lost (1999) - Self
- William Holden: An Untamed Spirit (1999) - Self
- Grace Kelly: Hollywood Princess (1998) - Self - Actor
- Barbara Stanwyck: Straight Down the Line (1997) - Self
- Peter Graves: Mission Accomplished (1997) - Self
1999
The Lady with the Torch (Documentary)
as
Self
1997
Gloria Swanson: The Greatest Star (TV Movie documentary)
as
Self
1997
Hollywood Commandos (TV Movie documentary)
as
Self
1995
The Fantasy Worlds of Irwin Allen (TV Movie documentary)
as
Self
1994
100 Years at the Movies (TV Short documentary)
as
Self
1993
Audrey Hepburn Remembered (TV Movie documentary)
as
Self
1992
Oscar's Greatest Moments (Video documentary)
as
Self
1991
Preminger: Anatomy of a Filmmaker (Documentary)
as
Donald Gresham (uncredited)
1991
Barbara Stanwyck: Fire and Desire (TV Movie documentary)
as
Self
1990
When the Applause Died (Video documentary)
as
Self
1990
Hollywood Mavericks (Documentary)
as
Pike (uncredited)
1987
Grace Kelly: The American Princess (Video documentary)
as
Self (uncredited)
1986
Bring Me the Head of Charlie Brown (Short)
as
Charlie Brown
1986
Sex Violence & Values: Changing Images (TV Special)
as
Man Saying 'Virgins' (uncredited)
1984
The 1st TV Academy Hall of Fame
as
Self (uncredited)
1980
Bob Hope's Overseas Christmas Tours: Around the World with the Troops - 1941-1972 (TV Movie documentary)
as
Self
1976
CBS Salutes Lucy: The First 25 Years (TV Movie documentary)
as
Self
1976
Bob Hope's World of Comedy (TV Special)
as
Self
1973
V.I.P.-Schaukel (TV Series documentary)
as
Joe Gillis
- Episode #3.3 (1973) - Joe Gillis
1965
Wayne and Shuster Take an Affectionate Look at... (TV Series documentary)
- The Westerns (1965)
1964
Hollywood and the Stars (TV Series documentary)
as
Self
- In Search of Kim Novak (1964) - Self
1963
Hollywood Without Make-Up (Documentary)
as
Self
1962
Lykke og krone (Documentary)
as
Self (uncredited)
1959
Zwischen Glück und Krone (Documentary)
as
Self
1954
The Ed Sullivan Show (TV Series)
as
Self / McDonald Walling
- Episode #8.49 (1955) - Self
- MGM's 30th Anniversary Tribute (1954) - McDonald Walling
References
William Holden Wikipedia
(Text) CC BY-SA