Other names

Taffy Paul




Height

1.70 m




Name

Stefanie Powers





Years active

1958–present




Occupation

Actress




Books

One from the Hart






Full Name

Stefanie Zofya Paul




Born

November 2, 1942 (age 73) (

1942-11-02

)

Hollywood, California, U.S.




Role

Actress · stefaniepowersonline.com




Spouse

Patrick De La Chenais (m. 1993–1999), Gary Lockwood (m. 1966–1972)




Parents

Morrison Bloomfield Paul, Julianna Dimitria Golan




Movies and TV shows

Hart to Hart, McLintock!, The Girl from UNCLE, Herbie Rides Again, Experiment in Terror




Similar People

Robert Wagner, Lionel Stander, William Holden, Gary Lockwood, Jill St John
Stefanie Powers on her relationship with Robert Wagner.
Stefanie Powers (born Stefanie Zofya Paul; November 2, 1942) is an American actress best known for her role as Jennifer Hart in the 1980s television series Hart to Hart.
Contents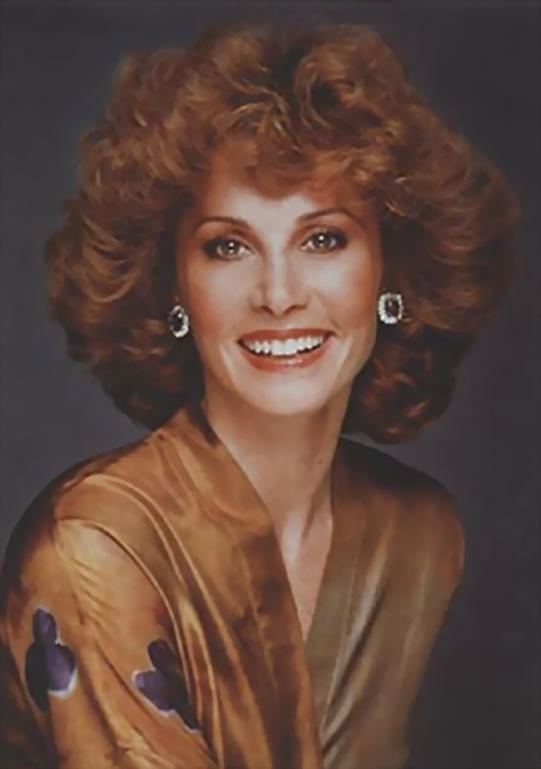 Early life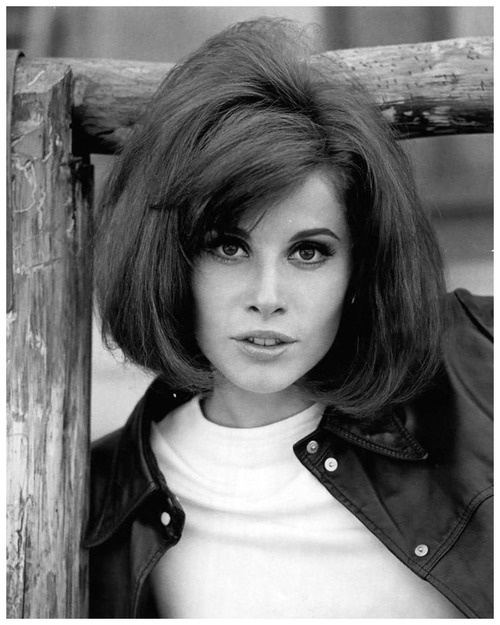 Powers was possibly born Stefanie Zofya Paul in Hollywood, California, though her name is often given as Stefania Zsofia (or Zofia) Federkiewicz. In her autobiography she says "Moje prawdziwe nazwisko to Federkiewicz" ("My real (Polish) name is Federkiewicz").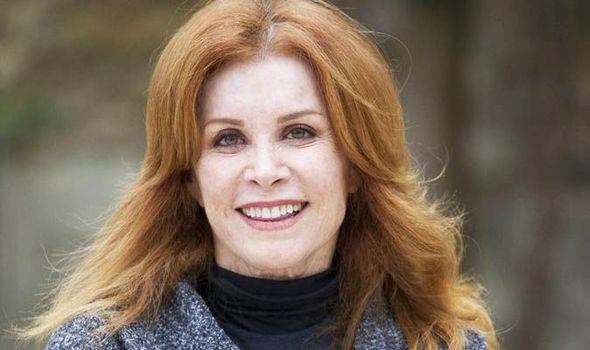 Her parents divorced during her childhood. Powers was estranged from her father, whom she barely references and whose name is never mentioned in her memoir, One from the Hart, in which she refers to the "tension and unhappiness created by my father's presence". Her father was a Jewish immigrant from Eastern Europe. She remained extremely close throughout her life to her mother, born Juliana Dimitria Golan (1912–2009) in New York, of Polish descent. Her mother, who died in Los Angeles from pneumonia at 96 years old, would be known late in life and in local obituaries as Julie Powers. Stefanie Powers had an elder brother, Jeffrey Julian Paul (1940–2013), as well as a half-sister, Charlene Groman. Powers was a cheerleader at Hollywood High School; one of her schoolmates was Nancy Sinatra. In 1965, using the alias Taffy Paul, she made an obscure independent film, The Young Sinner.
Career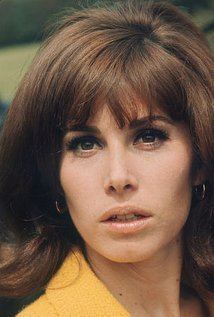 Powers appeared in several motion pictures in the early 1960s in secondary roles such as the thriller Experiment in Terror, If a Man Answers, and McLintock! (1963). She played a schoolgirl in Tammy Tell Me True (1961), and Bunny, the police chief's daughter, in Palm Springs Weekend (1963). She appeared in the 1962 hospital melodrama The Interns, and its sequel, The New Interns in 1964. In 1965, she played opposite Tallulah Bankhead in Die! Die! My Darling (originally released in England as Fanatic).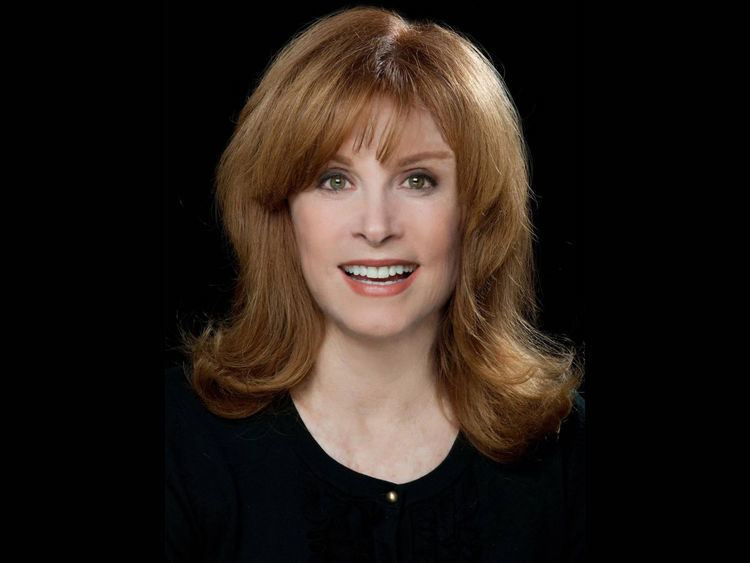 In 1966, her "tempestuous" good looks led to being cast in the starring role as the passive and demure April Dancer, in the short-lived NBC television series spy thriller The Girl from U.N.C.L.E., a spin-off of The Man from U.N.C.L.E. Shortly after the series' debut, she was featured on the cover of TV Guide (December 31, 1966 – January 6, 1967). The article mentions her "117-pound frame is kept supple with 11 minutes of Royal Canadian Air Force exercises every morning... Unlike her fellow U.N.C.L.E. agents, the ladylike April is not required to kill the bad guys. Her feminine charms serve as the bait, while her partner Noel Harrison provides the fireworks." The series lasted for only one season (29 one-hour episodes), airing from September 16, 1966 to April 11, 1967.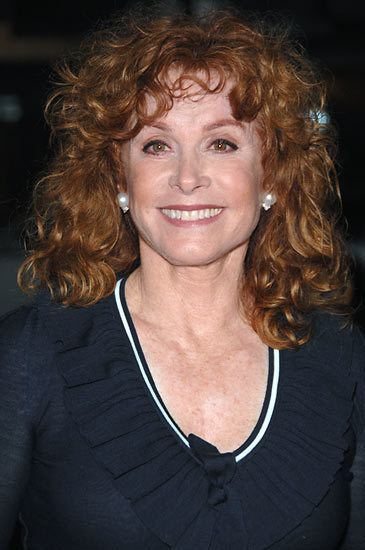 In 1967, she appeared in Warning Shot with David Janssen. Her 1970s films include The Boatniks (1970) and Herbie Rides Again (sequel to The Love Bug). She was a guest star on the Robert Wagner series It Takes a Thief in 1970. The two went on to co-star in the popular Hart to Hart series nine years later. Before the Hart to Hart success, she starred in The Feather and Father Gang as Toni "Feather" Danton, a successful lawyer, whose father, Harry Danton, was a smooth-talking ex-con man (played by Harold Gould). It ran for a half-season (13 episodes).
Guest roles on other popular TV shows include: McCloud (1971), The Mod Squad (1972), Kung Fu (1974), The Rockford Files (1975), Three for the Road (1975), The Six Million Dollar Man and The Bionic Woman (1976), and McMillan & Wife (1977). Powers appeared in these shows long after she signed a contract with Universal Studios in 1970. Coincidentally, her longtime friend and Hart to Hart series' star, Wagner, signed a contract with Universal, but did not guest-star on more shows than Powers did. Her role as stripper Dottie Del Mar in 1979's Escape to Athena with Roger Moore turned out to be Powers' last theatrical film to date.
In 1977 Stephanie played Sally Whalen in the 6 part TV mini series Washington: Behind Closed Doors produced by Paramount Television. The programme was based on John Ehrlichman's book The Company, and was inspired by his experiences in the Nixon administration. The series had Powers cast alongside a strong cast including Cliff Robertson, Jason Robards, Robert Vaughn, Lois Nettleton and John Houseman and was broadcast on ABC.
Powers became widely known as a television star for her role opposite Robert Wagner as a married pair of amateur sleuths in the 1979–84 series Hart to Hart, for which she received two Emmy and five Golden Globe Award Best Television Actress nominations. In 1984, she starred in the miniseries Mistral's Daughter, based on Judith Krantz's novel. In the 1990s, Powers and Wagner reunited to make eight Hart to Hart made-for-TV two-hour movies.
In 1985, Powers starred as twins who swap places leading to dire consequences in the two-part made-for-TV movie Deceptions.
In 1987, she starred in the real-life TV drama, At Mother's Request, as the frightening Frances Schreuder, who goaded her 17-year-old-son into killing her father.
She starred briefly in a 1991 London musical, Matador, which closed prematurely due to the sharp drop in tourism during the Persian Gulf War.
She was awarded the Sarah Siddons Award in 1993 for her stage performance in Love Letters.
In 1996, she toured as Margo Channing in a production of Applause, with hopes of a Broadway revival, which did not materialize. She toured the UK in 2002 playing Anna Leonowens in a revival of The King and I, and toured the U.S. in 2004 and 2005 in the same role.
Powers released her debut CD in 2003, titled, On The Same Page. The album features selections from the classic Great American Songbook era. Since 2006, she has been the U.S. location presenter on the long-running Through the Keyhole panel show. On April 30, 2008, she was reunited with Wagner for the filming of a special Hart to Hart edition of the BBC's The Graham Norton Show. On March 12, 2011, she received the Steiger Award (Germany) for accomplishment in the arts.
In 2000–01, she starred in the BBC's popular long-running British soap opera Doctors as Jane Powers, a wealthy businesswoman, and the mother of Dr. Caroline Powers. Jane Powers, after being widowed, was due to marry her much younger fiancé David Wilde, but in the lead-up to the wedding, her daughter (Caroline) and fiancé David fell in love and ran off together. Powers took part in the 11th series of I'm a Celebrity...Get Me Out of Here!, but was the first celebrity to be eliminated on November 25, 2011.
Powers started a tour of Looped, a play about her old co-star Tallulah Bankhead, in Fort Lauderdale, Florida, on February 26, 2013, after Valerie Harper withdrew due to health problems.
She starred in the musical Gotta Dance, which premiered in Chicago in December 2015 through January 2016. The cast also stars Georgia Engel, Lillias White, and Andre DeShields. The musical is directed and choreographed by Jerry Mitchell, with a book by Chad Beguelin and Bob Martin, and the score by Matthew Sklar and Nell Benjamin.
Stefanie Powers has a star on the Hollywood Walk of Fame at 6776 Hollywood Boulevard, presented in 1992.
Personal life
Powers was married to actor Gary Lockwood from 1966–72. Her relationship with actor William Holden led to their joint involvement with wildlife conservation. He died in 1981; by the following year, Powers was the founder and president of the William Holden Wildlife Foundation and a director of the Mount Kenya Game Ranch and Wildlife Conservancy in Nanyuki, Kenya. In the United States, she works with both the Cincinnati and Atlanta zoos. She devotes a great deal of time to the cause and is an international guest speaker on wildlife preservation.
Powers told BBC Radio 4's Broadcasting House programme that she campaigned for Robert F. Kennedy during his 1968 presidential campaign.
On April 1, 1993, she married Patrick Houitte de la Chesnais (born May 7, 1951, Versailles, France); the couple divorced in 1999.
Powers has no children.
A polo player, she was among the first foreign members of the Royal County of Berkshire Polo Club in the United Kingdom, whose membership includes HRH The Prince of Wales. In 2005, she competed in the Joules United Kingdom National Women's Championships at Ascot.
Cancer
In November 2008, Powers, who was a smoker for 20 years, was diagnosed with alveolar carcinoma, a form of lung cancer. She had surgery to remove part of her right lung on January 29, 2009, the same month her mother died of pneumonia, aged 96, in Los Angeles.
References
Stefanie Powers Wikipedia
(Text) CC BY-SA