Occupation

Actress




Height

1.65 m




Role

Actress





Name

Barbara Stanwyck




Years active

1922–1986




Children

Dion Anthony Fay







Full Name

Ruby Catherine Stevens




Born

July 16, 1907 (

1907-07-16

) Brooklyn, New York, U.S.


Cause of death

Congestive heart failure and chronic obstructive pulmonary disease


Religion

Reformed (1916-28)Roman Catholic (1928-90)




Died

January 20, 1990, Santa Monica, California, United States


Spouse

Robert Taylor (m. 1939–1952), Frank Fay (m. 1928–1935)


Movies and TV shows

The Big Valley, Double Indemnity, The Barbara Stanwyck, Ball of Fire, The Lady Eve


Similar People

Robert Taylor, Fred MacMurray, Joan Crawford, Gary Cooper, Linda Evans
Biography of barbara stanwyck on tcm
Barbara Stanwyck (born Ruby Catherine Stevens; July 16, 1907 – January 20, 1990) was an American actress, model and dancer. She was a film and television star, known during her 60-year career as a consummate and versatile professional with a strong, realistic screen presence, and a favorite of directors including Cecil B. DeMille, Fritz Lang, and Frank Capra. After a short but notable career as a stage actress in the late 1920s, she made 85 films in 38 years in Hollywood, before turning to television.
Contents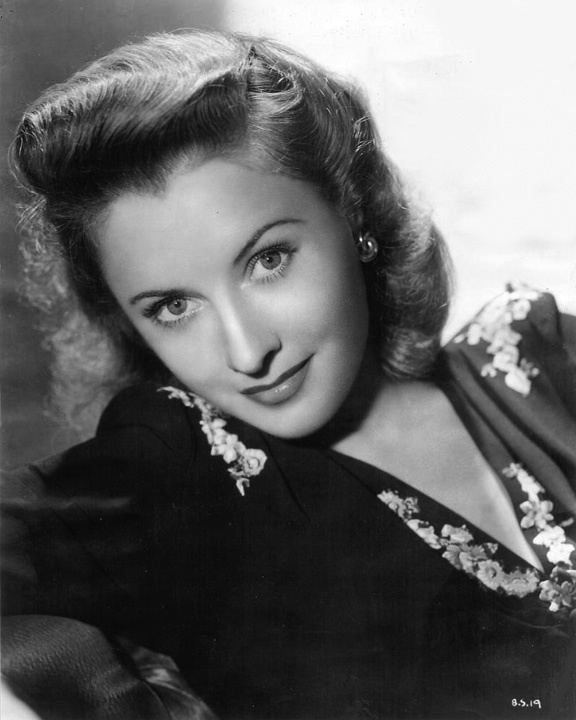 Orphaned at the age of four and partially raised in foster homes, by 1944 Stanwyck had become the highest-paid woman in the United States. She was nominated for the Academy Award for Best Actress four times, for Stella Dallas (1937), Ball of Fire (1941), Double Indemnity (1944) and Sorry, Wrong Number (1948). For her television work, she won three Emmy Awards, for The Barbara Stanwyck Show (1961), The Big Valley (1966) and The Thorn Birds (1983). Her performance in The Thorn Birds also won her a Golden Globe. She received an Honorary Oscar at the 1982 Academy Award ceremony and the Golden Globe Cecil B. DeMille Award in 1986. She was also the recipient of honorary lifetime awards from the American Film Institute (1987), the Film Society of Lincoln Center (1986), the Los Angeles Film Critics Association (1981) and the Screen Actors Guild (1967). Stanwyck received a star on the Hollywood Walk of Fame in 1960, and was ranked as the 11th greatest female star of classic American cinema by the American Film Institute.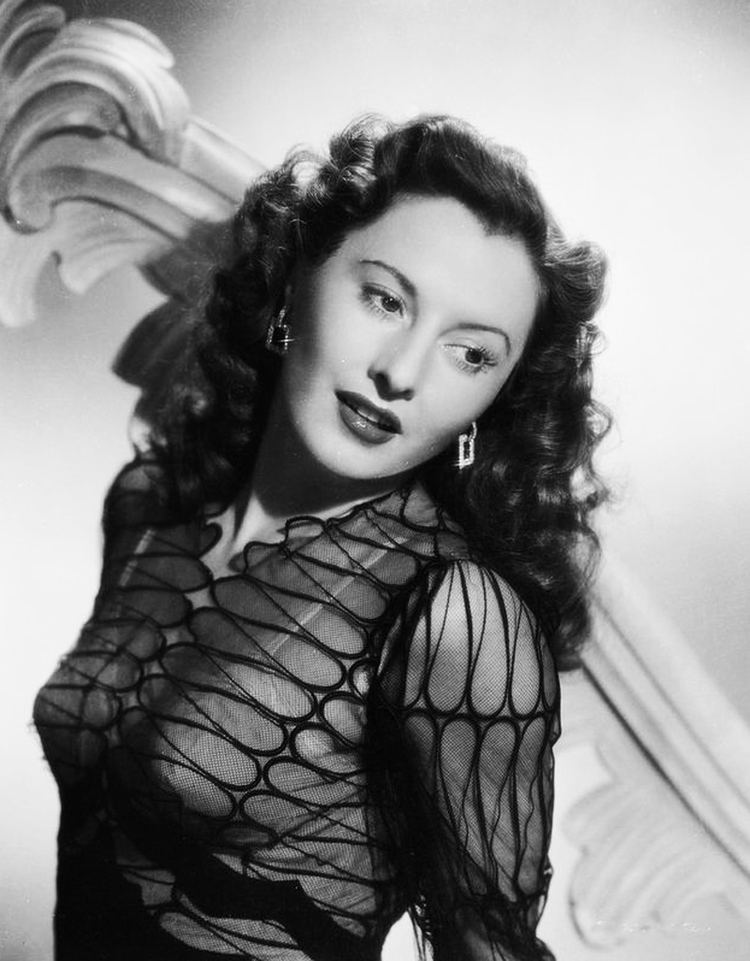 Victoria wilson on legendary actress barbara stanwyck
Early life
Barbara Stanwyck was born Ruby Catherine Stevens on July 16, 1907, in Brooklyn, New York. She was the fifth child of Byron E. and Catherine Ann Stevens. Her parents were working-class. Her father was a native of Massachusetts and her mother was an immigrant from Nova Scotia. Ruby was of English and Scottish ancestry, by her father and mother, respectively. When Ruby was four, her mother died of complications from a miscarriage after a drunken stranger accidentally knocked her off a moving streetcar. Two weeks after the funeral, Byron Stevens joined a work crew digging the Panama Canal and was never seen again. Ruby and her brother Byron were raised by their elder sister Mildred, who was nineteen years older than Ruby. When Mildred got a job as a showgirl, Ruby and Byron were placed in a series of foster homes (as many as four in a year), from which young Ruby often ran away.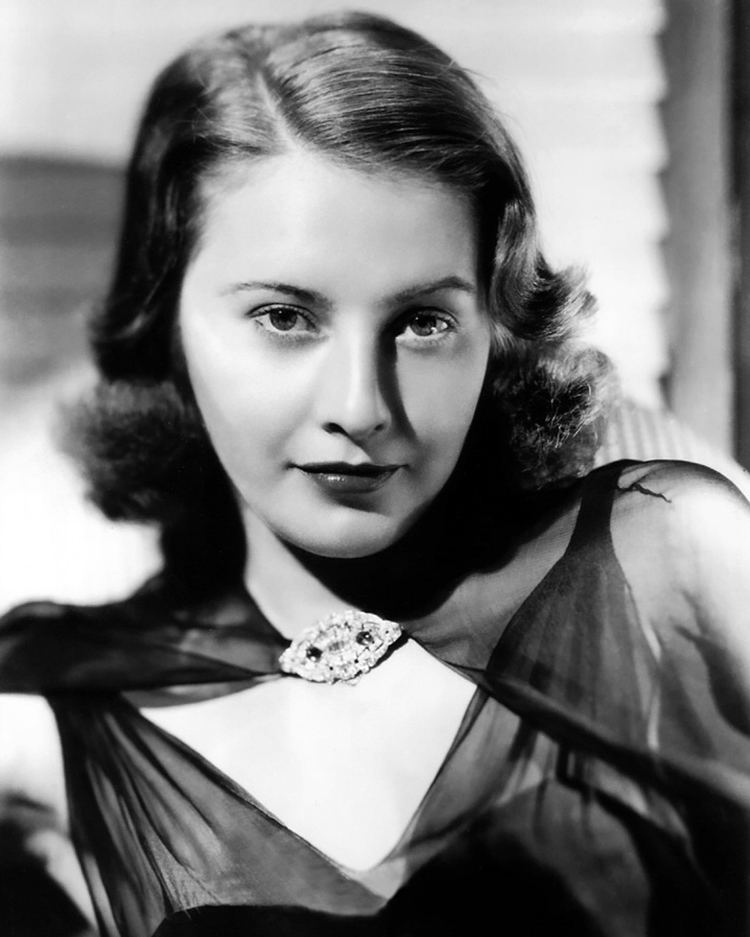 Ruby toured with Mildred during the summers of 1916 and 1917, and practiced her sister's routines backstage. Watching the movies of Pearl White, whom Ruby idolized, also influenced her drive to be a performer. At the age of 14, she dropped out of school to take a job wrapping packages at a department store in Brooklyn. Ruby never attended high school, "although early biographical thumbnail sketches had her attending Brooklyn's famous Erasmus Hall High School." Soon afterward, she took a job filing cards at the Brooklyn telephone office for $14 a week, which allowed her to become financially independent. She disliked both jobs; her real goal was to enter show business, even as her sister Mildred discouraged the idea. She then took a job cutting dress patterns for Vogue magazine, but because customers complained about her work, she was fired. Her next job was as a typist for the Jerome H. Remick Music Company, a job she reportedly enjoyed. However, her continuing ambition was to work in show business, and her sister finally gave up trying to dissuade her.
Ziegfeld girl and Broadway success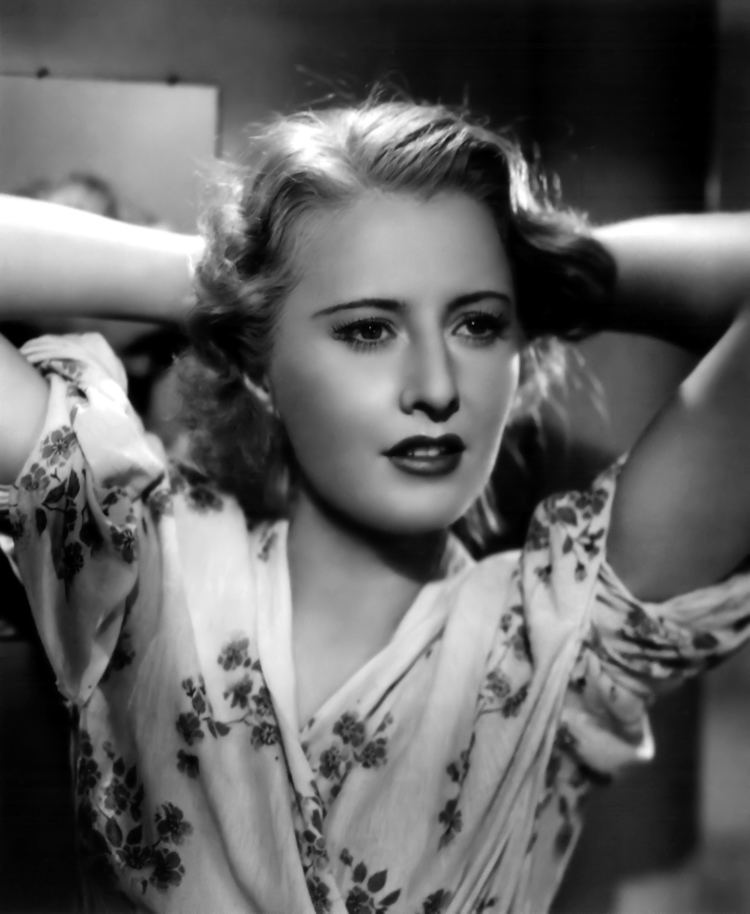 In 1923, a few months before her 16th birthday, Ruby auditioned for a place in the chorus at the Strand Roof, a night club over the Strand Theatre in Times Square. A few months later, she obtained a job as a dancer in the 1922 and 1923 seasons of the Ziegfeld Follies, dancing at the New Amsterdam Theater. "I just wanted to survive and eat and have a nice coat," Stanwyck said. For the next several years, she worked as a chorus girl, performing from midnight to seven a.m. at nightclubs owned by Texas Guinan. She also occasionally served as a dance instructor at a speakeasy for gays and lesbians owned by Guinan. One of her good friends during those years was pianist Oscar Levant, who described her as being "wary of sophisticates and phonies."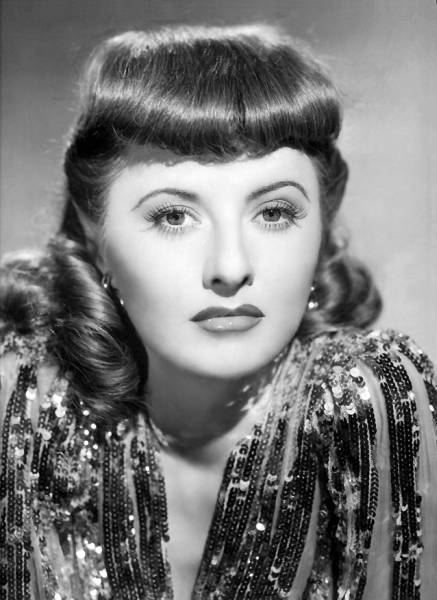 Billy LaHiff, who owned a popular pub frequented by showpeople, introduced Ruby in 1926 to impresario Willard Mack. Mack was casting his play The Noose, and LaHiff suggested that the part of the chorus girl be played by a real one. Mack agreed, and after a successful audition gave the part to Ruby. She co-starred with Rex Cherryman and Wilfred Lucas. As initially staged, the play was not a success. In an effort to improve it, Mack decided to expand Ruby's part to include more pathos. The Noose re-opened on October 20, 1926, and became one of the most successful plays of the season, running on Broadway for nine months and 197 performances. At the suggestion of either Mack or David Belasco, Ruby changed her name to Barbara Stanwyck by combining the first name of her character, Barbara Frietchie, with the last name of another actress in the play, Jane Stanwyck.
Stanwyck became a Broadway star soon afterward, when she was cast in her first leading role in Burlesque (1927). She received rave reviews, and it was a huge hit. Film actor Pat O'Brien would later say on a talk show in the 1960s, "The greatest Broadway show I ever saw was a play in the 1920s called 'Burlesque'." In Arthur Hopkins' autobiography, To a Lonely Boy, he described how he came to cast Stanwyck:
After some search for the girl, I interviewed a nightclub dancer who had just scored in a small emotional part in a play that did not run (The Noose). She seemed to have the quality I wanted, a sort of rough poignancy. She at once displayed more sensitive, easily expressed emotion than I had encountered since Pauline Lord. She and (Hal) Skelly were the perfect team, and they made the play a great success. I had great plans for her, but the Hollywood offers kept coming. There was no competing with them. She became a picture star. She is Barbara Stanwyck.
He also called Stanwyck "The greatest natural actress of our time," noting with sadness, "One of the theater's great potential actresses was embalmed in celluloid."
Around this time, Stanwyck was given a screen test by producer Bob Kane for his upcoming 1927 silent film Broadway Nights. She lost the lead role because she could not cry in the screen test, but was given a minor part as a fan dancer. This was Stanwyck's first film appearance.
While playing in Burlesque, Stanwyck was introduced to her future husband, actor Frank Fay, by Oscar Levant. Stanwyck and Fay were married on August 26, 1928, and soon moved to Hollywood.
Film career
Stanwyck's first sound film was The Locked Door (1929), followed by Mexicali Rose, released in the same year. Neither film was successful; nonetheless, Frank Capra chose Stanwyck for his Ladies of Leisure (1930). Numerous prominent roles followed, among them the children's nurse who saves two little girls from being gradually starved to death by Clark Gable's vicious character in Night Nurse (1931); So Big!, as a valiant Midwest farm woman (1932); Shopworn 1932; the ambitious woman from "the wrong side of the tracks" in Baby Face (1933); the self-sacrificing title character in Stella Dallas (1937); Molly Monahan in Union Pacific (1939) with Joel McCrea; Meet John Doe, as an ambitious newspaperwoman with Gary Cooper (1941); the con artist who falls for her intended victim (played by Henry Fonda) in The Lady Eve (1941); the extremely successful, independent doctor Helen Hunt in You Belong to Me (1941), also with Fonda; a nightclub performer who gives a professor (played by Gary Cooper) a better understanding of "modern English" in the comedy Ball of Fire (1941); the woman who talks an infatuated insurance salesman (Fred MacMurray) into killing her husband in Double Indemnity (1944); the columnist caught up in white lies and a holiday romance in Christmas in Connecticut (1945); and the doomed wife in Sorry, Wrong Number (1948). She also played a doomed concert pianist in The Other Love (1947); the piano music was played by Ania Dorfmann, who drilled Stanwyck for three hours a day until she was able to move her arms and hands to match the music. Stanwyck was reportedly one of the many actresses considered for the role of Scarlett O'Hara in Gone with the Wind (1939), although she did not receive a screen test. In 1944 she was the highest-paid woman in the United States.
Pauline Kael, describing Stanwyck's acting, wrote: "[She] seems to have an intuitive understanding of the fluid physical movements that work best on camera" and in reference to her early 1930s film work, "[E]arly talkies sentimentality ... only emphasizes Stanwyck's remarkable modernism."
Many of her roles involved strong characters. In Double Indemnity, Stanwyck brought out the cruel nature of the "grim, unflinching murderess," marking her as the "most notorious femme" in the film noir genre. Yet, Stanwyck was known for her accessibility and kindness to the backstage crew on any film set. She knew the names of their wives and children. Frank Capra said of Stanwyck: "She was destined to be beloved by all directors, actors, crews and extras. In a Hollywood popularity contest she would win first prize hands down." A consummate professional, when aged 50 she performed a stunt in Forty Guns. Her character had to fall off her horse and, her foot caught in the stirrup, be dragged by the galloping animal. This was so dangerous the movie's professional stunt person refused to do it. Her professionalism on film sets led her to be named an Honorary Member of the Hollywood Stuntmen's Hall of Fame.
Stanwyck played alongside Elvis Presley as a carnival owner in the movie Roustabout in 1964.
William Holden and Stanwyck were friends of long standing. When Stanwyck and Holden were presenting the Best Sound Oscar for 1977, Holden paused to pay a special tribute to her for saving his career when Holden was cast in the lead for Golden Boy (1939). After a series of unsteady daily performances, he was about to be fired, but Stanwyck staunchly defended him, successfully standing up to the film producers. Shortly after Holden's death, Stanwyck recalled the moment when receiving her honorary Oscar: "A few years ago I stood on this stage with William Holden as a presenter. I loved him very much, and I miss him. He always wished that I would get an Oscar. And so tonight, my golden boy, you got your wish."
Television career
When Stanwyck's film career declined in 1957, she moved to television. Her 1961 series The Barbara Stanwyck Show was not a ratings success but earned her an Emmy Award. The Western series The Big Valley, which ran from 1965 to 1969 on ABC, made her one of the most popular actresses on television, winning her another Emmy. She was billed as "Miss Barbara Stanwyck". The story of her 1940 movie Remember the Night was used in an episode titled "Judgement in Heaven" (Season 1, Episode 15).
She also appeared in the television series The Untouchables with Robert Stack (1962–63), and in four episodes of Wagon Train as three different characters (1961–64).
Years later, Stanwyck earned her third Emmy for The Thorn Birds. In 1985 she made three guest appearances in the primetime soap opera Dynasty prior to the launch of its short-lived spin-off series, The Colbys, in which she starred alongside Charlton Heston, Stephanie Beacham and Katharine Ross. Unhappy with the experience, Stanwyck remained with the series for only one season (it lasted for two), and her role as Constance Colby Patterson would prove to be her last. Earl Hamner Jr. (producer of The Waltons) had initially wanted Stanwyck for the lead role of Angela Channing in the 1980s soap opera Falcon Crest, but she turned it down and the role went to her best friend, Jane Wyman.
Marriages and relationships
While playing in The Noose, Stanwyck reportedly fell in love with her married co-star, Rex Cherryman. Cherryman had become ill early in 1928 and his doctor advised him to take a sea voyage to Paris where he and Stanwyck had arranged to meet. While still at sea, he died of septic poisoning at the age of 31.
On August 26, 1928, Stanwyck married her Burlesque co-star, Frank Fay. She and Fay later claimed they disliked each other at first, but became close after Cherryman's death. A botched abortion at the age of 15 had resulted in complications which left Stanwyck unable to have children, according to her biographer. After moving to Hollywood, the couple adopted a ten-month-old son on December 5, 1932. They named him Dion, later amending the name to Anthony Dion, nicknamed "Tony". The marriage was a troubled one. Fay's successful career on Broadway did not translate to the big screen, whereas Stanwyck achieved Hollywood stardom. Fay was reportedly physically abusive to his young wife, especially when he was inebriated. Some claim that this union was the basis for A Star Is Born. The couple divorced on December 30, 1935. Stanwyck won custody of their adoptive son, whom she had raised with a strict authoritarian hand and demanding expectations. Stanwyck and her son were estranged after his childhood, meeting only a few times after he became an adult. The child whom she had adopted in infancy "resembled her in just one respect: both were, effectively, orphans."
In 1936, while making the film His Brother's Wife (1936), Stanwyck became involved with her co-star, Robert Taylor. Rather than a torrid romance, their relationship was more one of mentor and pupil. Stanwyck served as support and adviser to the younger Taylor, who had come from a small Nebraska town; she guided his career, and acclimated him to the sophisticated Hollywood culture. The couple began living together, sparking newspaper reports about the two. Stanwyck was hesitant to remarry after the failure of her first marriage. However, their 1939 marriage was arranged with the help of Taylor's studio Metro-Goldwyn-Mayer, a common practice in Hollywood's golden age. Louis B. Mayer had insisted on the two stars marrying and went as far as presiding over arrangements at the wedding. She and Taylor enjoyed time together outdoors during the early years of their marriage, and owned acres of prime West Los Angeles property. Their large ranch and home in the Mandeville Canyon section of Brentwood, Los Angeles, is still referred to by the locals as the old "Robert Taylor ranch."
Stanwyck and Taylor mutually decided in 1950 to divorce, and after his insistence, she proceeded with the official filing of the papers. There have been many rumors regarding the cause of their divorce, but after World War II, Taylor had attempted to create a life away from Hollywood, and Stanwyck did not share that goal. Taylor had romantic affairs, and there were unsubstantiated rumors about Stanwyck having had affairs as well. After the divorce, they acted together in Stanwyck's last feature film, The Night Walker (1964). She never remarried and cited Taylor as the love of her life, according to her friend and Big Valley co-star Linda Evans. She took his death in 1969 very hard, and took a long break from film and television work.
Stanwyck was one of the best-liked actresses in Hollywood and was friends with many of her fellow actors (as well as crew members of her films and TV shows), including Joel McCrea and his wife Frances Dee, George Brent, Robert Preston, Henry Fonda (who had a lifelong crush on her), James Stewart, Linda Evans, Joan Crawford, Jack Benny and his wife Mary Livingstone, William Holden, Gary Cooper, Fred MacMurray, and many others.
Stanwyck had a romantic affair with actor Robert Wagner, whom she met on the set of Titanic (1953). Wagner, who was 22, and Stanwyck, who was 45 at the beginning of the relationship, had a four-year romance, which is described in Wagner's memoir Pieces of My Heart (2008). Stanwyck ended the relationship. In the 1950s, Stanwyck reportedly also had a one-night stand with the much younger Farley Granger, which he wrote about in his autobiography Include Me Out: My Life from Goldwyn to Broadway (2007).
Political views
Stanwyck opposed the presidency of Franklin Delano Roosevelt. She felt that if someone from her disadvantaged background had risen to success, others should be able to prosper without government intervention or assistance. For Stanwyck, indisputably, "hard work with the prospect of rich reward was the American way." Stanwyck became an early member of the Motion Picture Alliance for the Preservation of American Ideals (MPA) after its founding in 1944. The mission of this group was to "... combat ... subversive methods [used in the industry] to undermine and change the American way of life." It opposed both communist and fascist influences in Hollywood. She publicly supported the investigations of the House Un-American Activities Committee, her husband Robert Taylor appearing to testify as a friendly witness. Stanwyck shared conservative Republican affiliation with such contemporaries as Walt Disney, Hedda Hopper, Randolph Scott, Robert Young, Ward Bond, William Holden, Ginger Rogers, Jimmy Stewart, George Murphy, Gary Cooper, Bing Crosby, John Wayne, Walter Brennan, Shirley Temple, Bob Hope, Adolphe Menjou, Helen Hayes, director Frank Capra and her Double Indemnity co-star, Fred MacMurray.
She was a fan of Objectivist author Ayn Rand, having persuaded Jack L. Warner at Warner Bros. to buy the rights to The Fountainhead before it was a best-seller, and writing to the author of her admiration of Atlas Shrugged.
Religion
Stanwyck was originally a Protestant and was baptized in June 1916 by the Reverend J. Frederic Berg of the Protestant Dutch Reformed Church.
She converted to Roman Catholicism when she married her first husband, Frank Fay.
Brother
Her elder brother, Malcolm Byron Stevens (1905-1964), also became a prolific actor, though a much less successful one. According to IMDb, as Bert L. Stevens, he played hundreds of parts in film and television, but was only credited in two television episodes. He appeared in two films that starred his famous sibling: The File on Thelma Jordon and No Man of Her Own, both released in 1950. He and actress Caryl Lincoln married in 1934 and remained together until his death from a heart attack. They had one son, Brian.
Later years and death
Stanwyck's retirement years were active, with charity work outside the limelight. She was awakened in the middle of the night inside her home in the exclusive Trousdale section of Beverly Hills in 1981 by an intruder, who hit her on the head with his flashlight, then forced her into a closet while he robbed her of $40,000 in jewels.
The following year, in 1982, while filming The Thorn Birds, the inhalation of special-effects smoke on the set may have caused her to contract bronchitis, which was compounded by her cigarette habit; she was a smoker from the age of nine until four years before her death.
Stanwyck died on January 20, 1990, aged 82, of congestive heart failure and chronic obstructive pulmonary disease (COPD) at Saint John's Health Center in Santa Monica, California. She had indicated that she wanted no funeral service. In accordance with her wishes, her remains were cremated and the ashes scattered from a helicopter over Lone Pine, California, where she had made some of her western films.
Radio appearances
1952: Hollywood Sound Stage; Dark Victory
1952: Theatre Guild on the Air; Portrait in Black
References
Barbara Stanwyck Wikipedia
(Text) CC BY-SA