Born Yesterday is a 1950 American comedy-drama film directed by George Cukor. The screenplay was credited to Albert Mannheimer based on the stage play of the same name by Garson Kanin. According to Kanin's autobiography, Cukor did not like Mannheimer's work, believing it lost much of the value of the play, so he approached the playwright about writing the screenplay from his own play. Because of some legal entanglements, Kanin did not receive screen credit.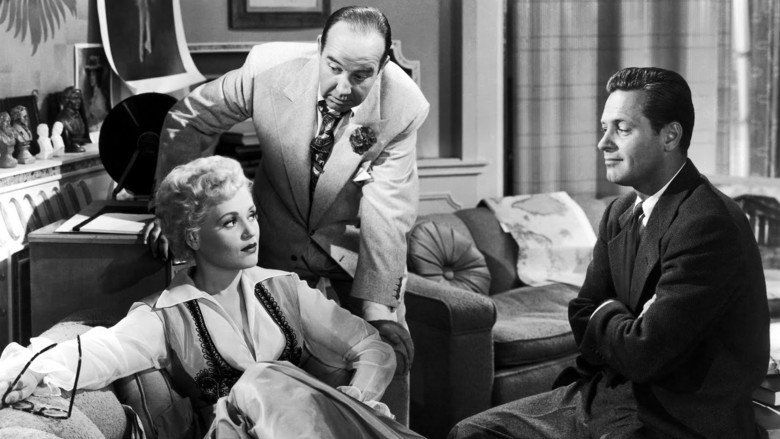 Judy Holliday, in an Oscar-winning performance, William Holden and Broderick Crawford star in the story of an uneducated young woman and an uncouth, older, wealthy mobster who comes to Washington to try to "buy" a Congressman. He hires a journalist to educate Billie, and, in the process, she learns just how deep Harry's corruption goes.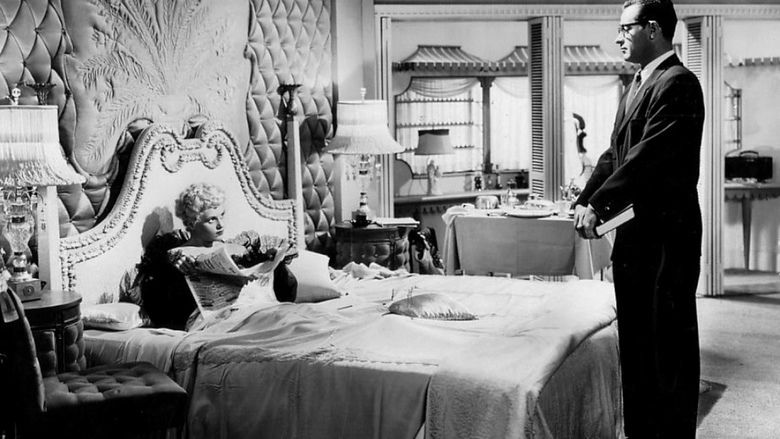 The film was produced and released by Columbia Pictures, which was somewhat ironic, given that Kanin frequently stated that the uncouth junk dealer Harry Brock was modeled on Columbia's production chief Harry Cohn, with whom he'd long had a testy relationship. According to Cohn biographer Bob Thomas, Cohn knew of the connection but was not bothered by it.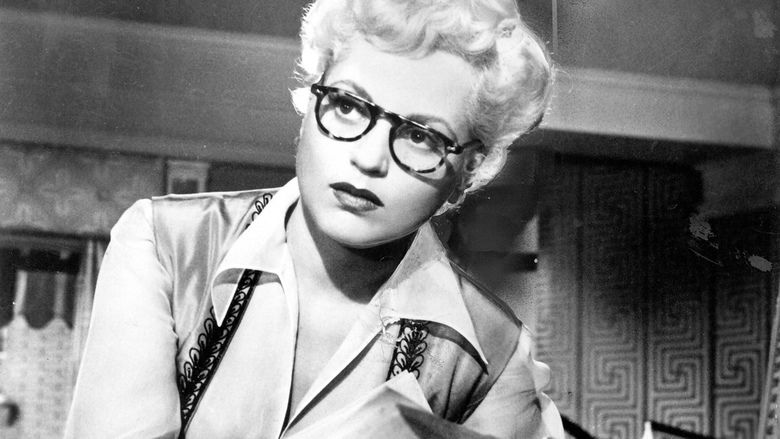 In 2012 this film was deemed "culturally, historically, or aesthetically significant" by the United States Library of Congress and selected for preservation in the National Film Registry.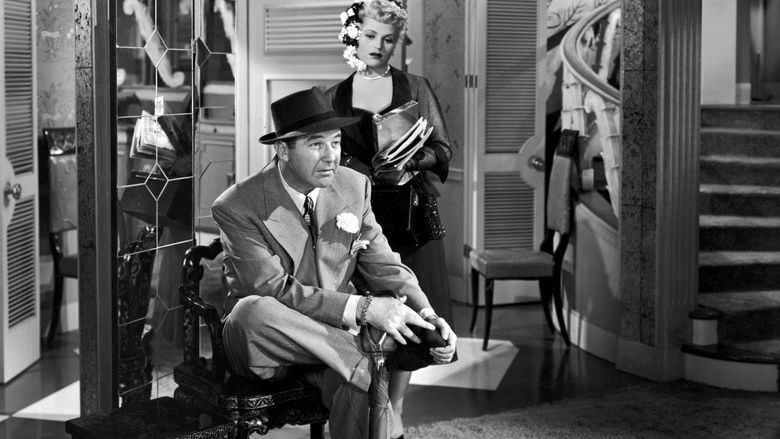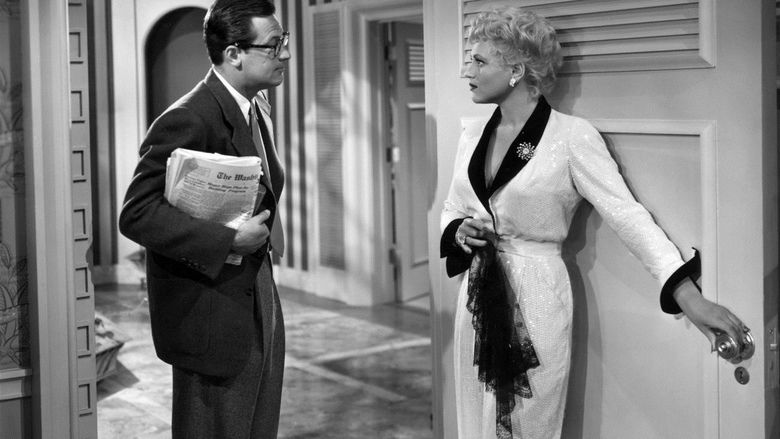 Uncouth tycoon Harry Brock (Broderick Crawford) goes to Washington, D.C. with his brassy girlfriend, Emma "Billie" Dawn (Judy Holliday), and his crooked lawyer, Jim Devery (Howard St. John), to "influence" a politician or two. The lawyer also presses Harry to marry Billie on the grounds that a wife cannot be forced to testify against her husband.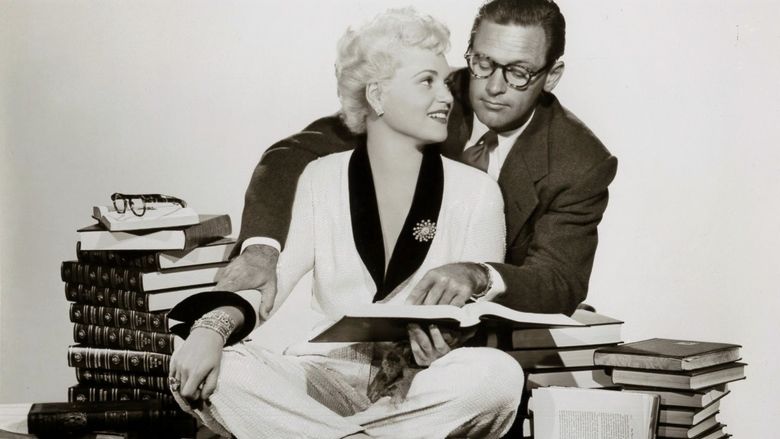 Harry becomes disgusted with Billie's ignorance and lack of manners (though he himself is much worse). He hires a tutor for her—journalist Paul Verrall (William Holden). Blossoming under Paul's encouragement and her own hard work, Billie learns about literature, history, politics and the law, and turns out to be much smarter than anybody knew. She begins to think for herself and apply her reading and learning to her life situation. The two begin to fall in love.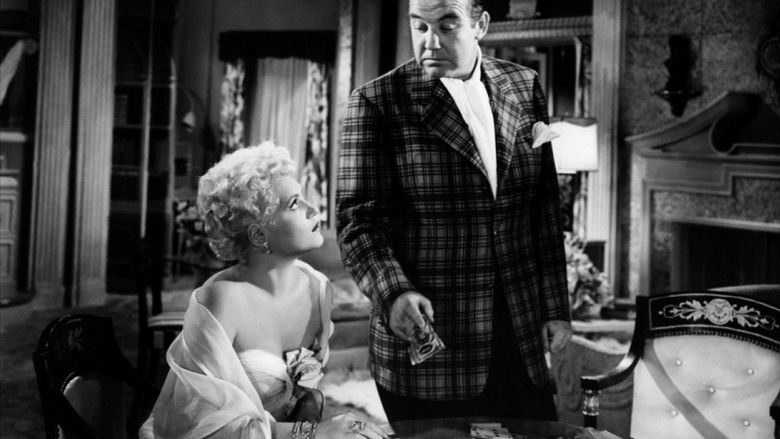 Meanwhile, Devery has persuaded Harry to sign over many of his assets to Billie to hide them from the government. When Harry needs to get them back, he comes into conflict with Billie's new-found independence. She and Paul use her leverage to escape from Harry's domination. She promises to give him back his property little by little as long as he leaves them alone. Billie and Paul marry.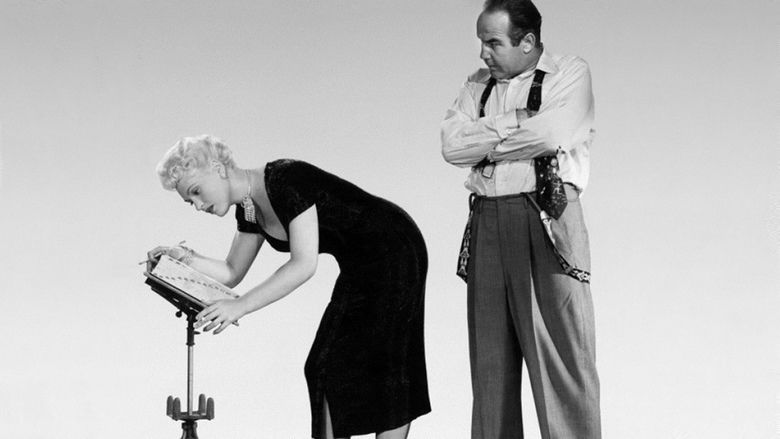 Judy Holliday as Emma "Billie" Dawn
Broderick Crawford as Harry Brock
William Holden as Paul Verrall
Howard St. John as Jim Devery
Frank Otto as Eddie
Larry Oliver as Congressman Norval Hedges
Barbara Brown as Mrs. Hedges
Grandon Rhodes as Sanborn
Claire Carleton as Helen
Six named Washington, DC, locations -- Jefferson Memorial, Library of Congress, National Gallery of Art, Statler Hotel, United States Capitol and the Watergate Steps (or Water Gate, Water Steps or variants) where Dawn and Verrall attend a then-regular outdoor summer concert of the National Symphony Orchestra -- were included in the shoot.
The film was nominated for five Academy Awards, with Judy Holliday winning the Academy Award for Best Actress. The other nominations were for Best Costume Design - Black-and-White, Best Director, Best Picture and Best Writing - Screenplay.
Holliday also won the Golden Globe Award for Best Motion Picture Actress - Musical or Comedy, and was nominated for Best Motion Picture Actress - Drama. The film received Golden Globe nominations for Best Motion Picture - Drama, and Best Motion Picture Director (Cukor).
The film was nominated for the Venice Film Festival Golden Lion Award, and the Writers Guild of America Best Written American Comedy Award (Mannheimer). In addition, Holliday received a Jussi Award, the primary film award in Finland for Best Foreign Actress.
The British film magazine Picturegoer awarded the film its Seal of Merit, but warned its readers that Holliday's character is "from New York's East Side, and speaks in a baby Bronx voice that is like the tinkling of many tiny, tuneless cymbals." The magazine admired Holliday's performance and spoke of her in the same breath as Carole Lombard.
The film is recognized by American Film Institute in these lists:
2000: AFI's 100 Years... 100 Laughs – #24
2005: AFI's 100 Years...100 Movie Quotes:
Billie Dawn: "Wouldja do me a favor, Harry? Drop dead!" – Nominated
2008: AFI's 10 Top 10:
Nominated Romantic Comedy Film
A new version of Born Yesterday was released in 1993, starring Melanie Griffith, Don Johnson and John Goodman.
In the "Stage 5" episode of The Sopranos, J.T. (Tim Daly) cites this film as the inspiration for the mob boss character in the film "Cleaver".