Born

June 22, 1906 (

1906-06-22

)

Sucha, Galicia, Austria-Hungary (present-day Sucha Beskidzka, Poland)

Occupation

Film director Screenwriter Producer

Died

March 27, 2002, Beverly Hills, California, United States

Spouse

Audrey Young (m. 1949–2002), Judith Coppicus (m. 1936–1946)

Children

Vincent Wilder, Victoria Wilder

Movies

Some Like It Hot, Sunset Boulevard, The Apartment, Double Indemnity, The Lost Weekend




Similar People

Jack Lemmon, William Holden, Gloria Swanson, Shirley MacLaine, Charles Laughton
Billy wilder profile episode 35 july 7th 2015
Samuel "Billy" Wilder (; [ˈvɪldɐ]; June 22, 1906 – March 27, 2002) was an Austrian-American filmmaker, screenwriter, producer, artist, and journalist whose career spanned more than five decades. He is regarded as one of the most brilliant and versatile filmmakers of Hollywood's golden age. With The Apartment, Wilder became the first person to win Academy Awards as producer, director, and screenwriter for the same film.
Contents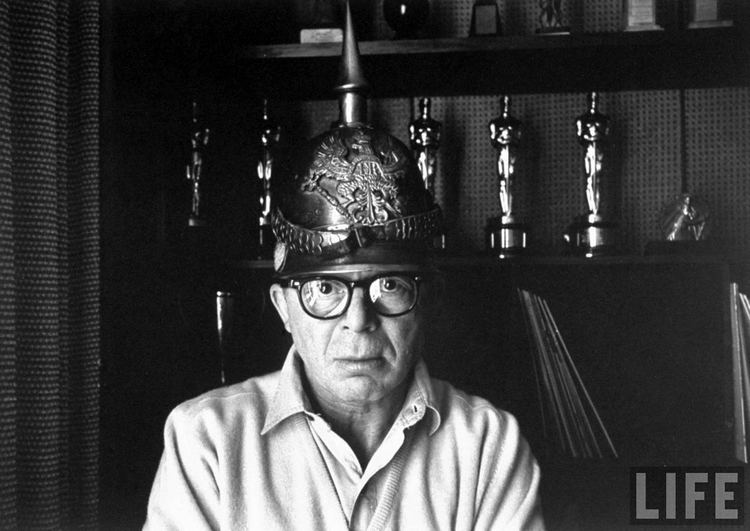 Wilder became a screenwriter in the late 1920s while living in Berlin. After the rise of the Nazi Party, he left for Paris, where he made his directorial debut. He moved to Hollywood in 1933, and in 1939 he had a hit when he co-wrote the screenplay for the romantic comedy Ninotchka, starring Greta Garbo. Wilder established his directorial reputation with an adaption of James M. Cain's Double Indemnity (1944), a film noir. Wilder co-wrote the screenplay with crime novelist Raymond Chandler. Wilder earned the Best Director and Best Screenplay Academy Awards for the adaptation of a Charles R. Jackson story The Lost Weekend (1945), about alcoholism. In 1950, Wilder co-wrote and directed the critically acclaimed Sunset Boulevard, as well as Stalag 17 in 1953.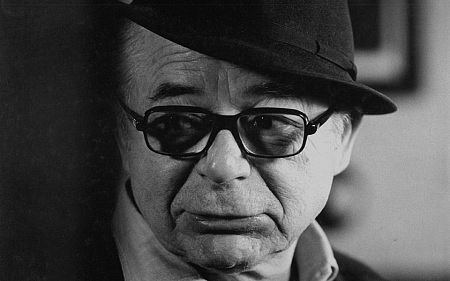 From the mid-1950s on, Wilder made mostly comedies. Among the classics Wilder created in this period are the farces The Seven Year Itch (1955) and Some Like It Hot (1959), and satires such as The Apartment (1960). He directed fourteen different actors in Oscar-nominated performances. Wilder was recognized with the American Film Institute (AFI) Life Achievement Award in 1986. In 1988, Wilder was awarded the Irving G. Thalberg Memorial Award. In 1993, he was awarded the National Medal of Arts.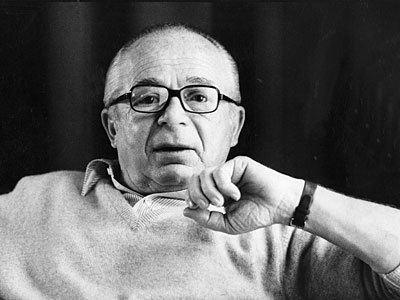 The films of billy wilder
Austria and Germany
Samuel Wilder was born on June 22, 1906 to a family of Polish Jews in Sucha, the son of Eugenia (née Dittler) and Max Wilder. He was nicknamed "Billie" by his mother (he changed this to "Billy" after arriving in America). He had an elder brother, William Lee Wilder (1904–1982), who also became a screenwriter, film producer and director. His parents had a successful and well-known cake shop in Sucha's train station and unsuccessfully tried to persuade their son to join the family business. Soon the family moved to Vienna, where Wilder attended school. Instead of attending the University of Vienna, Wilder became a journalist. To advance his career, Wilder decided to move to Berlin, where, before achieving success as a writer, he allegedly worked as a taxi dancer.
After writing crime and sports stories as a stringer for local newspapers, he was eventually offered a regular job at a Berlin tabloid. Developing an interest in film, he began working as a screenwriter. He collaborated with several other tyros (with Fred Zinnemann and Robert Siodmak) on the 1929 feature People on Sunday. He wrote the screenplay for the 1931 film adaptation of a novel by Erich Kästner, Emil and the Detectives. After the rise of Adolf Hitler, Wilder, Jewish, left for Paris, where he made his directorial debut with the 1934 film Mauvaise Graine. He relocated to Hollywood prior to its release.
Wilder's mother, grandmother and stepfather all perished in the Holocaust. For decades it was assumed that it happened at Auschwitz, but while researching Polish and Israeli archives, his Austrian biographer Andreas Hutter discovered in 2011 that they were murdered at different and disparate places: his mother, Eugenia "Gitla" Siedlisker - in 1943 at Plaszow; his stepfather, Bernard "Berl" Siedlisker, in 1942 at Belzec and his grandmother, Balbina Baldinger, died in 1943 in the ghetto in Nowy Targ.
Hollywood career
After arriving in Hollywood in 1933, Wilder continued his career as a screenwriter. He became a naturalized citizen of the United States in 1939, having spent time in Mexico waiting for the US government after his six-month visa had expired in 1934, an episode reflected in his 1941 Hold Back the Dawn. Wilder's first significant success was Ninotchka in 1939, a collaboration with fellow German immigrant Ernst Lubitsch. This romantic comedy starred Greta Garbo (generally known as a tragic heroine in film melodramas), and was popularly and critically acclaimed. With the byline, "Garbo Laughs!", it also took Garbo's career in a new direction. The film also marked Wilder's first Academy Award nomination, which he shared with co-writer Charles Brackett (although their collaboration on Bluebeard's Eighth Wife and Midnight had been well received). For twelve years Wilder co-wrote many of his films with Brackett, from 1938 through 1950. He followed Ninotchka with a series of box office hits in 1942, including his Hold Back the Dawn and Ball of Fire, as well as his directorial feature debut, The Major and the Minor.
His third film as director, Double Indemnity (1944) was a major hit. A film noir, nominated for Best Director and Screenplay, it was co-written with mystery novelist Raymond Chandler, although the two men did not get along. Double Indemnity not only set conventions for the noir genre (such as "venetian blind" lighting and voice-over narration), but was also a landmark in the battle against Hollywood censorship. The original James M. Cain novel Double Indemnity featured two love triangles and a murder plotted for insurance money. While the book was highly popular with the reading public, it had been considered unfilmable under the Hays Code, because adultery was central to its plot. Double Indemnity is credited by some as the first true film noir, combining the stylistic elements of Citizen Kane with the narrative elements of The Maltese Falcon (1941).
During the liberation of concentration camps in 1945, the Psychological Warfare Department (PWD) of the United States Department of War produced an American propaganda documentary film directed by Billy Wilder. The film known as Death Mills, or Die Todesmühlen, was intended for German audiences to educate them about the atrocities committed by the Nazi regime. For the German version, Die Todesmühlen, Hanuš Burger is credited as the writer and director, while Wilder supervised the editing. Wilder is credited with the English-language version.
Two years later, Wilder earned the Best Director and Best Screenplay Academy Awards for the adaptation of a Charles R. Jackson story The Lost Weekend (1945), the first major American film to make a serious examination of alcoholism, another difficult theme under the Production Code. In 1950, Wilder co-wrote and directed the dark and cynical Sunset Blvd., which paired rising star William Holden with Gloria Swanson. Swanson played Norma Desmond, a reclusive silent film star who, with delusions of her greatness from a bygone era, dreams of a comeback. Holden portrays an aspiring screenwriter who can't make ends meet and becomes a kept man to her. It was critically acclaimed, and marked the end of Wilder's long writing partnership with Charles Brackett. In 1951, Wilder followed Sunset Blvd. with Ace in the Hole (a.k.a. The Big Carnival), a tale of media exploitation of a caving accident. The idea for the film had been pitched over the phone to Wilder's secretary by Victor Desny. Desny sued Wilder for breach of an implied contract in the California copyright case Wilder v Desny, ultimately receiving a settlement of $14,350. Although a critical and commercial failure at the time, its reputation has grown over the years.
In the fifties, Wilder also directed two adaptations of Broadway plays, the prisoner of war drama Stalag 17 (1953), which resulted in a Best Actor Oscar for William Holden, and the Agatha Christie mystery Witness for the Prosecution (1957). In the mid-1950s, Wilder became interested in doing a film with one of the classic slapstick comedy acts of the Hollywood Golden Age. He first considered, and rejected, a project to star Laurel and Hardy. He then held discussions with Groucho Marx concerning a new Marx Brothers comedy, tentatively titled "A Day at the U.N." This project was abandoned when Chico Marx died in 1961.
From the mid-1950s onwards, Wilder made mostly comedies. Among the classics Wilder created in this period are the farces The Seven Year Itch (1955) and Some Like It Hot (1959), satires such as The Apartment (1960), and the romantic comedy Sabrina (1954). Wilder's humor is sometimes sardonic. In Love in the Afternoon (1957), a young and innocent Audrey Hepburn does not wish to be young or innocent with playboy Gary Cooper, and pretends to be a married woman in search of extramarital amusement. The film was Wilder's first collaboration with writer-producer I. A. L. Diamond, an association that continued until the end of both men's careers.
In 1959, United Artists released Wilder's Prohibition-era farce Some Like It Hot without a Production Code seal of approval, withheld due to the film's unabashed sexual comedy, including a central cross-dressing theme. Jack Lemmon and Tony Curtis play musicians who disguise themselves as women to escape pursuit by a Chicago gang. Curtis's character courts a singer played by Marilyn Monroe, while Lemmon is wooed by Joe E. Brown—setting up the film's final joke in which Lemmon reveals that his character is a man and Brown blandly replies "Well, nobody's perfect". A box office success, the film was lightly regarded during its original release. But its critical reputation grew prodigiously; in 2000, the American Film Institute selected it as the best American comedy ever made. In 2012, the British Film Institute decennial Sight and Sound poll of the world's film critics rated it as the 43rd best movie ever made, and the second-highest ranking comedy.
After winning three Academy Awards for 1960's The Apartment (for Best Picture, Director, and Screenplay), Wilder's career slowed. His Cold War farce One, Two, Three (1961) featured a rousing comic performance by James Cagney. It was followed by apparently lesser films that now are of cult status, such as Irma la Douce and Kiss Me, Stupid. Wilder gained his last Oscar nomination for his screenplay The Fortune Cookie (UK: Meet Whiplash Willie) (1966). His 1970 film The Private Life of Sherlock Holmes was intended as a major roadshow release, but was heavily cut by the studio and has never been fully restored. Later films such as Fedora (1978) and Buddy Buddy (1981) failed to impress critics or the public. After that Wilder complained, futilely, that he was being discriminated against, due to his age. For whatever reason, the studios were unwilling to hire him. One "consolation" which Wilder had in his later years, besides his art collection (see "Later Life," below), was the Andrew Lloyd Webber stage musical version of Sunset Blvd..
Directorial style
Wilder's directorial choices reflected his belief in the primacy of writing. He avoided, especially in the second half of his career, the exuberant cinematography of Alfred Hitchcock and Orson Welles because, in Wilder's opinion, shots that called attention to themselves would distract the audience from the story. Wilder's pictures have tight plotting and memorable dialogue. Despite his conservative directorial style, his subject matter often pushed the boundaries of mainstream entertainment. Once a subject was chosen, he would begin to visualize in terms of specific artists. His belief was that no matter how talented the actor, none were without limitations and the end result would be better if you bent the script to their personality rather than force a performance beyond their limitations. Wilder was skilled at working with actors, coaxing silent era legends Gloria Swanson and Erich von Stroheim out of retirement for roles in Sunset Blvd.
For Stalag 17, Wilder squeezed an Oscar-winning performance out of a reluctant William Holden (Holden had wanted to make his character more likeable; Wilder refused). Wilder sometimes cast against type for major parts such as Fred MacMurray in Double Indemnity and The Apartment. MacMurray had become Hollywood's highest-paid actor portraying a decent, thoughtful character in light comedies, melodramas, and musicals; Wilder cast him as a womanizing schemer. Humphrey Bogart shed his tough-guy image to give one of his warmest performances in Sabrina. James Cagney, not usually known for comedy, was memorable in a high-octane comic role for Wilder's One, Two, Three. Wilder coaxed a very effective performance out of Marilyn Monroe in Some Like It Hot.
In total, he directed fourteen different actors in Oscar-nominated performances: Barbara Stanwyck in Double Indemnity, Ray Milland in The Lost Weekend, William Holden in Sunset Blvd. and Stalag 17, Gloria Swanson in Sunset Blvd., Erich von Stroheim in Sunset Blvd., Nancy Olson in Sunset Blvd., Robert Strauss in Stalag 17, Audrey Hepburn in Sabrina, Charles Laughton in Witness for the Prosecution, Elsa Lanchester in Witness for the Prosecution, Jack Lemmon in Some Like It Hot and The Apartment, Jack Kruschen in The Apartment, Shirley MacLaine in The Apartment and Irma la Douce and Walter Matthau in The Fortune Cookie. Milland, Holden and Matthau won Oscars for their performances in Wilder films. Wilder mentored Jack Lemmon and was the first director to pair him with Walter Matthau, in The Fortune Cookie (1966). Wilder had great respect for Lemmon, calling him the hardest working actor he had ever met. Lemmon starred in seven of Wilder's films.
Wilder's work has had to meet some critical challenges. Although he is admired by many critics and filmgoers, he has not won approval from noted critic David Thomson, author of A Biographical Dictionary of Film, and other works. Thomson summarizes his attitude toward Wilder by saying, "I remain skeptical." Thomson emphasizes that, although Wilder created some brilliant films, he also directed some poor ones, especially at the end of his career. Thomson notes that critic Andrew Sarris did not approve of Wilder for a long time but then changed his attitude much later.
Some say that Wilder's films often lacked any discernible political tone or sympathies, which was not unintentional. He was less interested in current political fashions than in human nature and the issues that confronted ordinary people. He was not affected by the Hollywood blacklist, and had little sympathy for those who were. Of the blacklisted 'Hollywood Ten' Wilder famously quipped, "Of the ten, two had talent, and the rest were just unfriendly". In general, Wilder had an intense dislike for formula and genre films.
Others say that his films derive their parodies from the politics of the world around him, capitalist and Communist, and that Wilder opposed the House Un-American Activities Committee (HUAC). He co-created the "Committee for the First Amendment", of 500 Hollywood personalities and stars to "support those professionals called upon to testify before the HUAC who had classified themselves as hostile with regard to the interrogations and the interrogators". Some anti-Communists wanted those in the cinema industry to take oaths of allegiance. The Screen Directors Guild had a vote by show of hands. Only John Huston and Wilder opposed. Huston said, "I am sure it was one of the bravest things that Billy, as a naturalized German, had ever done. There were 150 to 200 directors at this meeting, and here Billy and I sat alone with our hands raised in protest against the loyalty oath".
Wilder reveled in poking fun at those who took politics too seriously. In Ball of Fire, his burlesque queen 'Sugarpuss' points at her sore throat and complains "Pink? It's as red as the Daily Worker and twice as sore." Later, she gives the overbearing and unsmiling housemaid the name "Franco". Wilder is sometimes confused with director William Wyler; the confusion is understandable, as both were German-speaking Jews with similar backgrounds and names. However, their output as directors was quite different, with Wyler preferring to direct epics and heavy dramas and Wilder noted for his comedies and film noir type dramas.
Later life
Wilder was recognized with the AFI Life Achievement Award in 1986. In 1988, Wilder was awarded the Irving G. Thalberg Memorial Award. In 1993, he was awarded the National Medal of Arts. He has a star on the Hollywood Walk of Fame. Wilder became well known for owning one of the finest and most extensive art collections in Hollywood, mainly collecting modern art. As he described it in the mid 80s, "It's a sickness. I don't know how to stop myself. Call it bulimia if you want – or curiosity or passion. I have some Impressionists, some Picassos from every period, some mobiles by Calder. I also collect tiny Japanese trees, glass paperweights and Chinese vases. Name an object and I collect it." Wilder's artistic ambitions led him to create a series of works all his own. By the early 90s, Wilder had amassed a beguiling assortment of plastic-artistic constructions, many of which were made in collaboration with artist Bruce Houston. In 1993, art dealer Louis Stern, a longtime friend, helped organize an exhibition of Wilder's work at his Beverly Hills gallery. The exhibition was titled Billy Wilder's Marché aux Puces and the Variations on the Theme of Queen Nefertete segment was an unqualified crowd pleaser. This series featured busts of the ravishing Egyptian queen wrapped a la Christo or splattered a la Jackson Pollock or sporting a Campbell's soup can in homage to Warhol.
Personal life
Wilder married Judith Coppicus on December 22, 1936. The couple had twins, Victoria and Vincent (born 1939), but Vincent died shortly after birth. They divorced in 1946. Wilder met Audrey Young at Paramount Pictures on the set of The Lost Weekend in 1945, and she became his second wife on June 30, 1949.
Death
Wilder died in 2002 of pneumonia at the age of 95 after battling health problems, including cancer, in Los Angeles and was interred in the Westwood Village Memorial Park Cemetery in Westwood, Los Angeles near Jack Lemmon and Walter Matthau. Marilyn Monroe's crypt is located in the same cemetery. Wilder died the same day as two other comedy legends: Milton Berle and Dudley Moore. The next day, French newspaper Le Monde titled its first-page obituary, "Billy Wilder dies. Nobody's perfect", quoting the final gag line in Some Like It Hot.
Legacy
Wilder holds a significant place in the history of Hollywood censorship for expanding the range of acceptable subject matter. He is responsible for two of the film noir era's most definitive films in Double Indemnity and Sunset Blvd. Along with Woody Allen and the Marx Brothers, he leads the list of films on the American Film Institute's list of 100 funniest American films with 5 films written and holds the honor of holding the top spot with Some Like it Hot. Also on the list are The Apartment and The Seven Year Itch which he directed, and Ball of Fire and Ninotchka which he co-wrote. The American Film Institute has ranked four of Wilder's films among their top 100 American films of the 20th century: Sunset Blvd. (no. 12), Some Like It Hot (no. 14), Double Indemnity (no. 38) and The Apartment (no. 93). For the tenth anniversary edition of their list, the AFI moved Sunset Blvd. to No. 16, Some Like it Hot to No. 22, Double Indemnity to No. 29 and The Apartment to No. 80.
Spanish filmmaker Fernando Trueba said in his acceptance speech for the 1993 Academy Award for Best Foreign Language Film: "I would like to believe in God in order to thank him. But I just believe in Billy Wilder... so, thank you Mr. Wilder." According to Trueba, Wilder called him the day after and told him: "Fernando, it's God." French filmmaker Michel Hazanavicius also thanked Billy Wilder in the 2012 Best Picture Oscar acceptance speech for The Artist by saying "I would like to thank the following three people, I would like to thank Billy Wilder, I would like to thank Billy Wilder, and I would like to thank Billy Wilder." Wilder's 12 Academy Award nominations for screenwriting were a record until 1997 when Woody Allen received a 13th nomination for Deconstructing Harry.
Awards
Wilder received a total of twenty-one Academy Award nominations; eight for Best Director, twelve for writing, and one as the producer of Best Picture. With eight nominations for Academy Award for Best Director, Wilder is, together with Martin Scorsese, the second most nominated director in the history of the Academy Awards, behind William Wyler, and the second most nominated screenwriter behind Woody Allen.
Wilder won a total of six Oscars: Best Director for The Lost Weekend and The Apartment, Best Screenplay for The Lost Weekend, Sunset Blvd. and The Apartment, and Best Picture for The Apartment. In addition, he received the Irving G. Thalberg Memorial Award in 1988.
Writers Guild of America west (WGA/W) – Screen Laurel Award, 1957 (with Charles Brackett) and 1980 (with I.A.L. Diamond). In addition to the career awards, Wilder was nominated 15 times for WGA Screenplay awards, winning five times, despite the fact that the award was not offered until 1948.
Directors Guild of America (DGA) – D.W. Griffith Award, 1985 (renamed the DGA Lifetime Achievement Award in 1999). In addition to the career award, Wilder was nominated eight times for the DGA Screen Director award, winning for 1960's The Apartment.
WGAw/DGA – Preston Sturges Award, 1991
Golden Globes: Wilder won five Golden Globes after the awards started in 1944: twice as the producer of Best Picture winners (Some Like It Hot and The Apartment); twice as a director (The Lost Weekend and Sunset Blvd.), and once as a screenwriter (Sabrina, but this award wasn't presented from 1955 to 1965, during Wilder's most successful years).
Honorary Golden Bear at the 43rd Berlin International Film Festival (1993).
Major awards for directed films
Only Golden Globe winners reported in these years
References
Billy Wilder Wikipedia
(Text) CC BY-SA