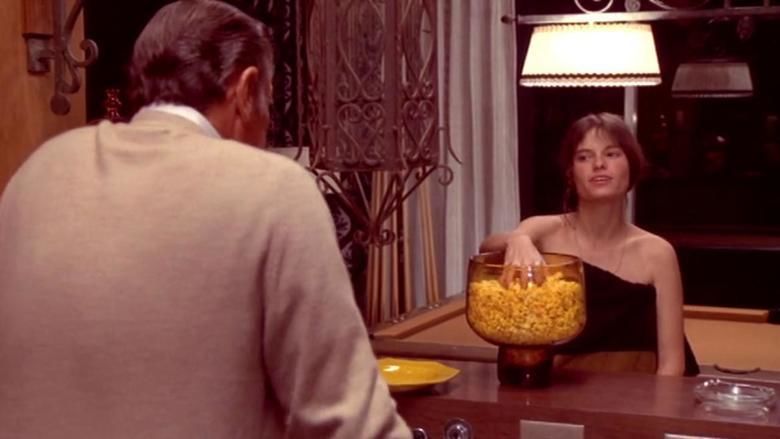 The first scene begins with a young couple awakening in bed, after a one-night stand. An older teen, Edith Alice "Breezy" Breezerman (Kay Lenz) hops out of bed, gets dressed, and steps into the daylight. Breezy lost her parents years before in an auto accident, and has taken the lifestyle of a homeless free-spirited hippie in California.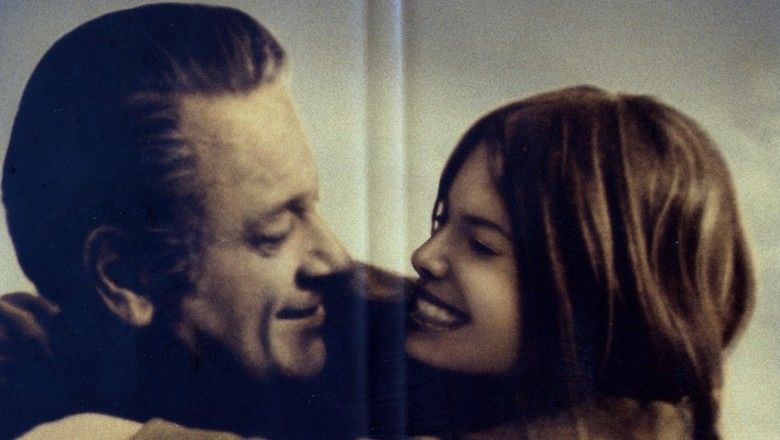 That same morning, Frank Harmon (William Holden) is bidding farewell to his overnight guest, a very beautiful blonde that openly shows interest in him. He is only humoring her as she leaves, and the audience gets the first sense of how detached he is emotionally. Middle-aged, divorced and wealthy from his work in real estate, Frank lacks for nothing material. His beautiful post-modern home is the setting for much of the movie.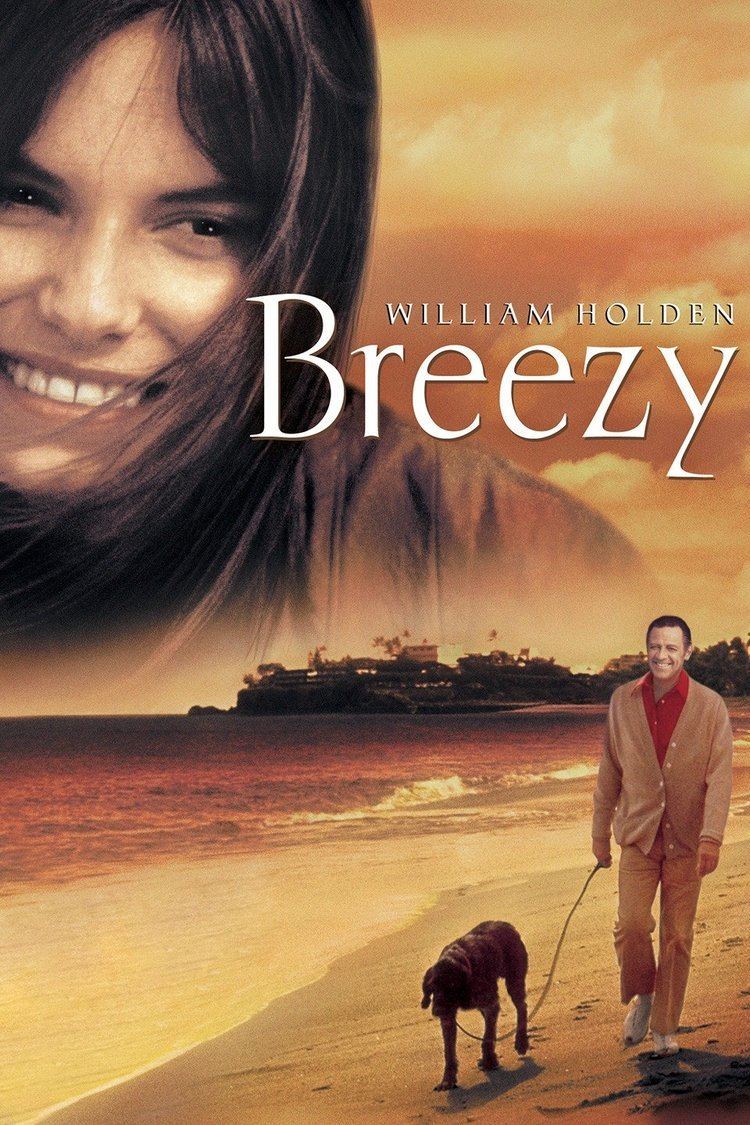 After escaping a bad hitchhiked ride with an unstable stranger, Breezy loiters near Frank's home, and runs to him as he's leaving for work. She invites herself into his car and happily insists that he give her a ride to her destination. Again, we see the never-smiling Frank who is now annoyed by the insistence of this young and loquacious girl. Carefree and true to her name, Breezy steals the show with both her charm and her lack of self-awareness.
The next scenes develop their friendship, showing Frank's jaded personality as he becomes slowly more loving toward Breezy. He takes a fatherly approach and gives her room/board, but never acts on sexual opportunities. In a separate side story, he's conflicted about love lost: a woman named Betty Tobin (Marj Dusay). There is no formal backstory, but it's clear that they have a history romantically. Betty seems to gently explain she is getting married to a man she very much loves, and Frank pensively accepts this news. There are discussions at their business lunch of how she has made certain life realizations, with an unsaid declaration that Frank is stunted emotionally. As Betty puts it, he's "lost". They part as friends, clearly showing that they have mutual respect.
Frank and Breezy's relationship continues to strengthen platonically, and he protects her from trouble. He introduces her to the finer things in life, while Breezy stays true to her humility and charm. On a side note, Frank's friend and workout buddy Bob Henderson (Roger C. Carmel) is grappling with his own mid-life crisis. He's not able to end his devoid marriage, which could be perceived as proof that a constrained life is no life at all. Frank takes this into consideration, while still growing closer to Breezy. They consummate their relationship at his home, which is now the protective fortress that allows them to freely express their relationship.
Some of the conflicts in this plot are that Breezy maintains friendships with her own peers who are starkly opposite of Frank; they are hippies and carefree, "unwashed" as referenced by Frank. Frank's friends are established and successful, and while they never seem to question his relationship with her, the imploring question of guilt is rampant in Frank's mind. He cannot abide that he, at approximate age 50, is in a relationship with a teenager.
These conflicts eventually break him, after a sobering discussion with Bob in a sauna. Bob reveals that there is no way he himself could embark on such a relationship, as he might feel like a "child molester". He has no intention of being insulting, and is in fact admiring Frank, but Frank's facial expressions convey his own self-loathing. All of his shared joys with Breezy, such as their adopted stray dog and "us against the world" mentality, don't stop them from parting ways. Frank simply cannot cope with the age issue.
Time goes on, and the final dramatic twist involves a death. It is this experience that brings Frank to an epiphany: life is short, and his own projected insecurities are his true enemies. He finds Breezy at a park, where they reunite and start their new life together.
William Holden as Frank Harmon
Kay Lenz as Edith Alice 'Breezy' Breezerman
Roger C. Carmel as Bob Henderson
Marj Dusay as Betty Tobin
Joan Hotchkis as Paula Harmon
Lynn Borden as Harmon's Overnight Date
Shelley Morrison as Nancy Henderson
Eugene Peterson as Charlie
Richard Bull as Doctor
Clint Eastwood as Man in Crowd on Pier (uncredited cameo)
Jo Heims wrote the script about a love blossoming between a middle-aged man and a teenage girl. Heims had originally intended Eastwood to play the starring role of the realtor Frank Harmon, a bitter divorced man who falls in love with the young Breezy. Whilst Eastwood confessed to "understanding the Frank Harmon character" he believed he was too young at that stage to play Harmon. That part would go to William Holden, 12 years Eastwood's senior, and Eastwood then decided to direct the picture. Eastwood initially wanted to cast Jo Ann Harris, whom he had worked with in The Beguiled. After much auditioning, a young dark-haired actress named Kay Lenz, who had recently appeared in American Graffiti, was cast. According to friends of Clint, he became infatuated with Lenz during this period.
Filming for Breezy began in November 1972 in Los Angeles and finished five weeks later. With Surtees occupied elsewhere, Frank Stanley was brought in to shoot the picture, the first of four films he would shoot for Malpaso. The film was shot very quickly and efficiently and in the end went $1 million under budget and finished three days before schedule.
Early reviews were unfavorable, which caused the studio to shelve it for a year. It was then released with little marketing. It was not a commercial success, barely reaching the Top 50 before disappearing. Eastwood thought Universal had decided the film was going to fail long before it was released. He said "the public stayed away from it because it wasn't promoted enough, and it was sold in an uninteresting fashion". Some critics, including Eastwood's biographer Richard Schickel, believed that the sexual content of the film and love scenes were too soft to be memorable for such a potentially scandalous relationship between Harmon and Breezy, commenting that, "it is not a sexy movie. Once again, Eastwood was too polite in his eroticism." However, Schickel added that Breezy managed to recoup its low budget.
Breezy did not reach home video until 1998. Universal Pictures released the film to DVD in 2004 with a running time of 106 minutes (NTSC). A Blu-Ray was released ten years later by the British branch of Universal, which was issuing all their Clint Eastwood catalogue on HD.The film is in widescreen and Dolby Digital 2.0 Mono.
Excerpts from the film are used on the music track "Breezy" (sometimes titled "My Name's Breezy") by French house/alternative group Make the Girl Dance, featured on their 2011 album Everything is Gonna be OK in the End.
Lenz and Breezy figure into the storyline of Philip K. Dick's novel VALIS, where the narrator Phil mentions he had a crush on her after the movie and tried approaching Lenz, only for her agent to stop him.