Years active

1996–present




Name

Sanaa Lathan





Role

Actress




Height

1.7 m







Full Name

Sanaa McCoy Lathan




Born

September 19, 1971 (age 52) (

1971-09-19

)

New York City, New York, U.S.




Alma mater

University of California, BerkeleyYale School of Drama




Occupation

Actress, voice actress , singer , song writer


Parents

Stan Lathan, Eleanor McCoy




Siblings

Tendaji Lathan, Colette Lathan, Lilane Lathan, Arielle Lathan




TV shows

The Cleveland Show, Nip/Tuck, Boss, LateLine, Built to Last


Movies

The Perfect Guy, Love & Basketball, The Best Man Holiday, The Best Man, Alien vs Predator




Similar People

Nia Long, Morris Chestnut, Michael Ealy, Omar Epps, Regina Hall


Profiles




Instagram

Facebook

Twitter

Google+
Sanaa lathan steve s personal connection steve harvey
Sanaa McCoy Lathan (born September 19, 1971) is an American actress and voice actress. She has starred in many films, including the box-office hit The Best Man, its 2013 sequel, The Best Man Holiday, Love & Basketball, Brown Sugar, Alien vs. Predator and The Family That Preys. Lathan was nominated for a Tony Award for her performance on Broadway in A Raisin in the Sun. From 2009 to 2013, she voiced Donna Tubbs in The Cleveland Show. In 2010, she starred in the all-black performance of Cat on a Hot Tin Roof at the Novello Theatre in London.
Contents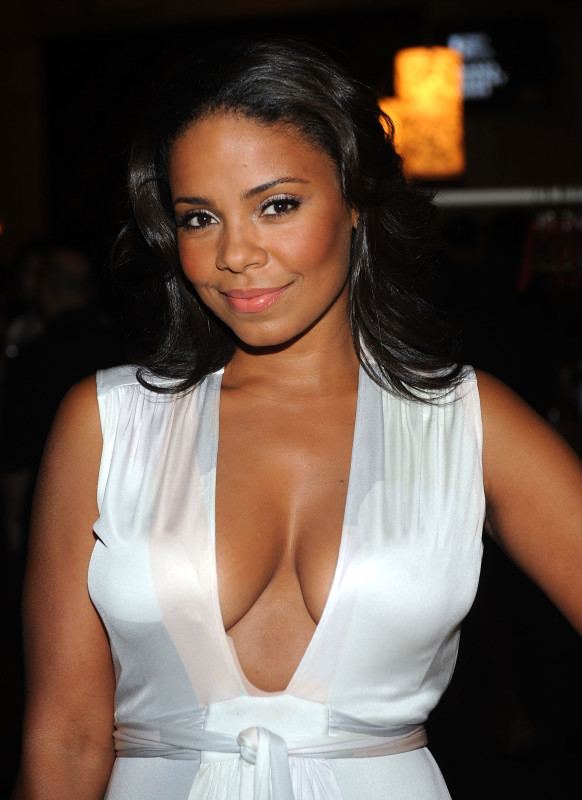 Sanaa lathan michael ealy talk crazy partners and awkward sex scene in the perfect guy
Early life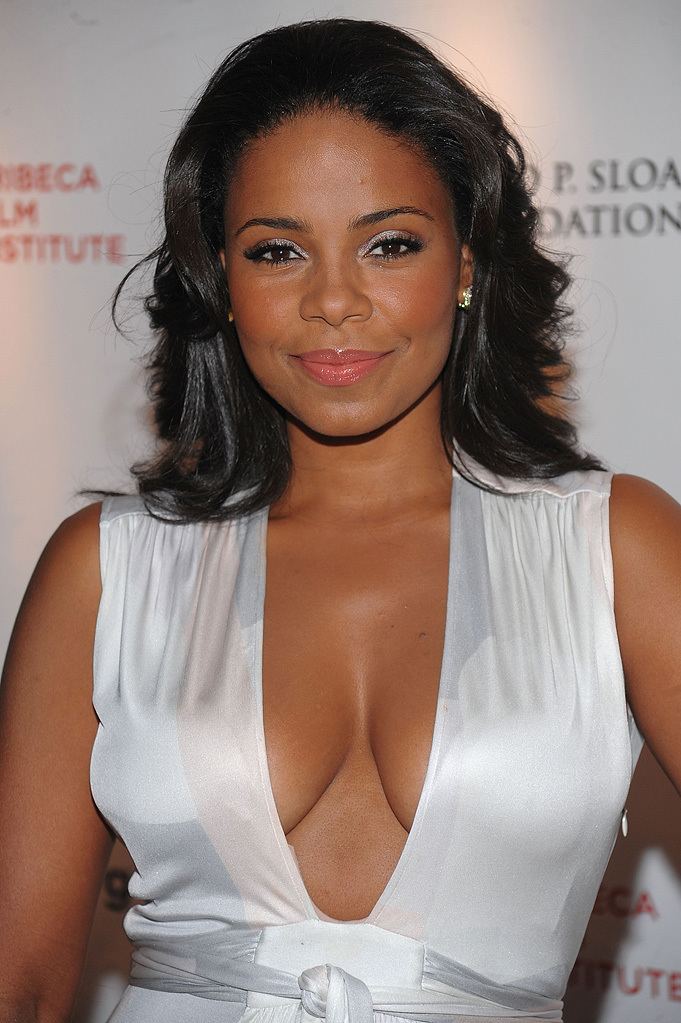 Lathan was born in New York City. Her first name means "artistry" in Swahili and "shining light" in Arabic. Her mother, Eleanor McCoy, was an actress and dancer who performed on Broadway with Eartha Kitt. Her father, Stan Lathan, worked behind the scenes in television for PBS, as well as a producer on shows such as Sanford & Son and Russell Simmons' Def Comedy Jam. Her brother is Tendaji Lathan, a well known DJ. She attended Manhattan Center for Science and Mathematics.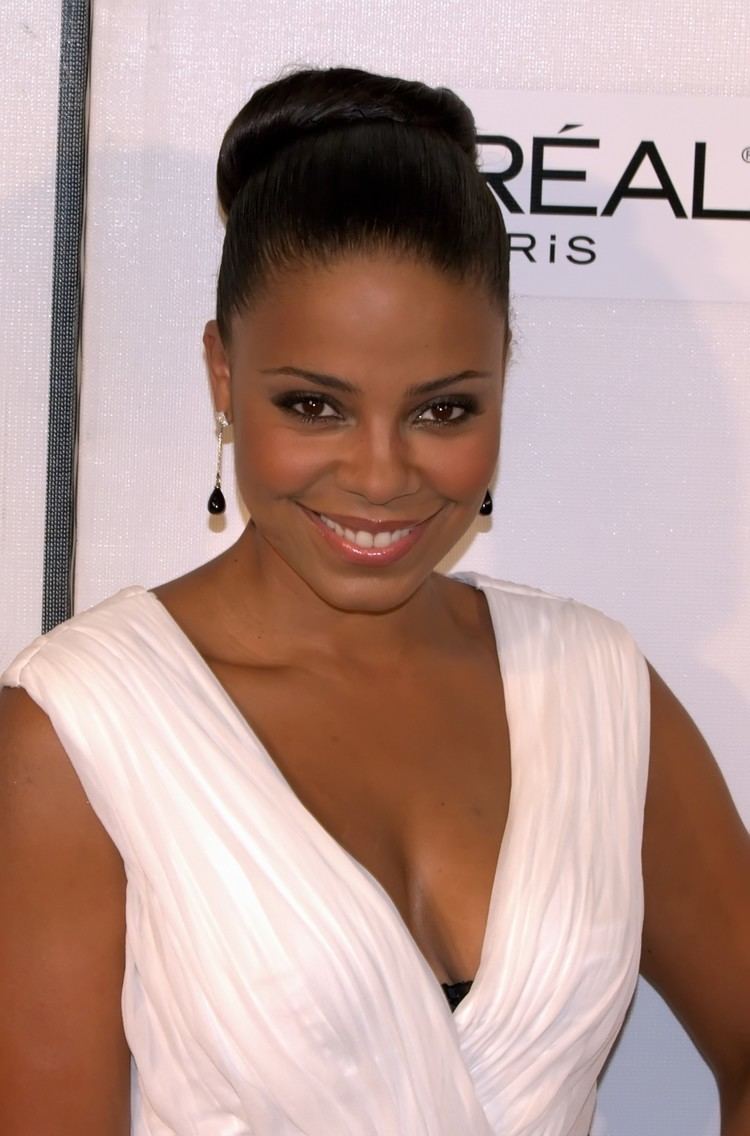 She graduated from the University of California, Berkeley with a bachelor's degree in English. Lathan then attended Yale University, and earned a master's degree in drama.
Career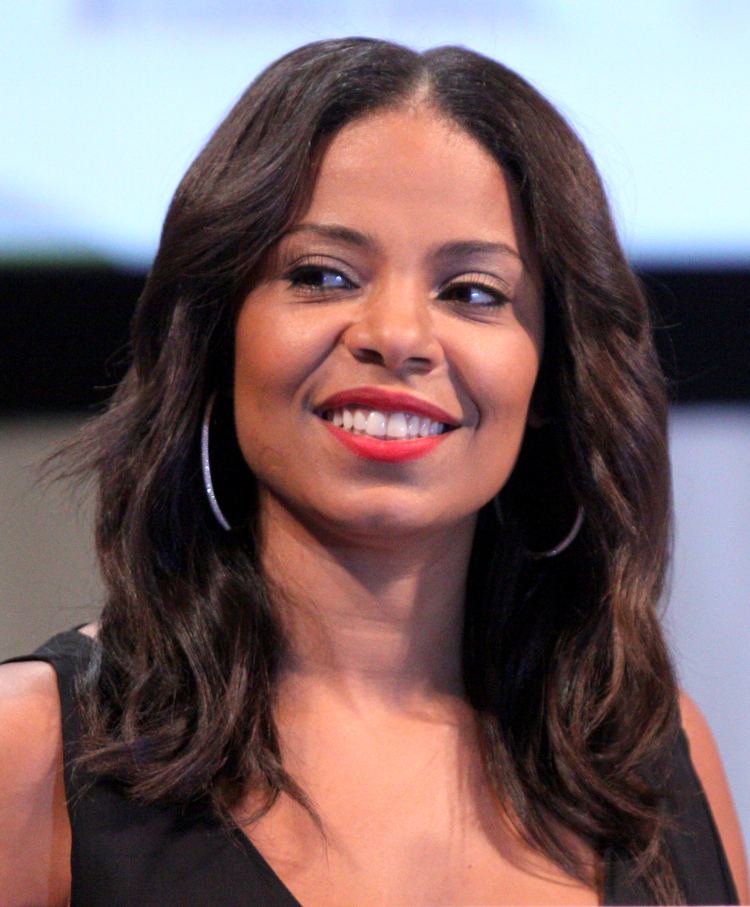 Following her training at Yale, where she studied with Earle R. Gister and performed in a number of Shakespeare's plays, Lathan earned acclaim both off-Broadway and on the Los Angeles stage. Encouraged by her father to make Los Angeles her professional base, Lathan found early television roles on episodes of such shows as In the House, Family Matters, NYPD Blue, and Moesha. During that same period, she won raves and a Best Actress nod from the Los Angeles NAACP Theatrical Award Committee for her performance in To Take Arms.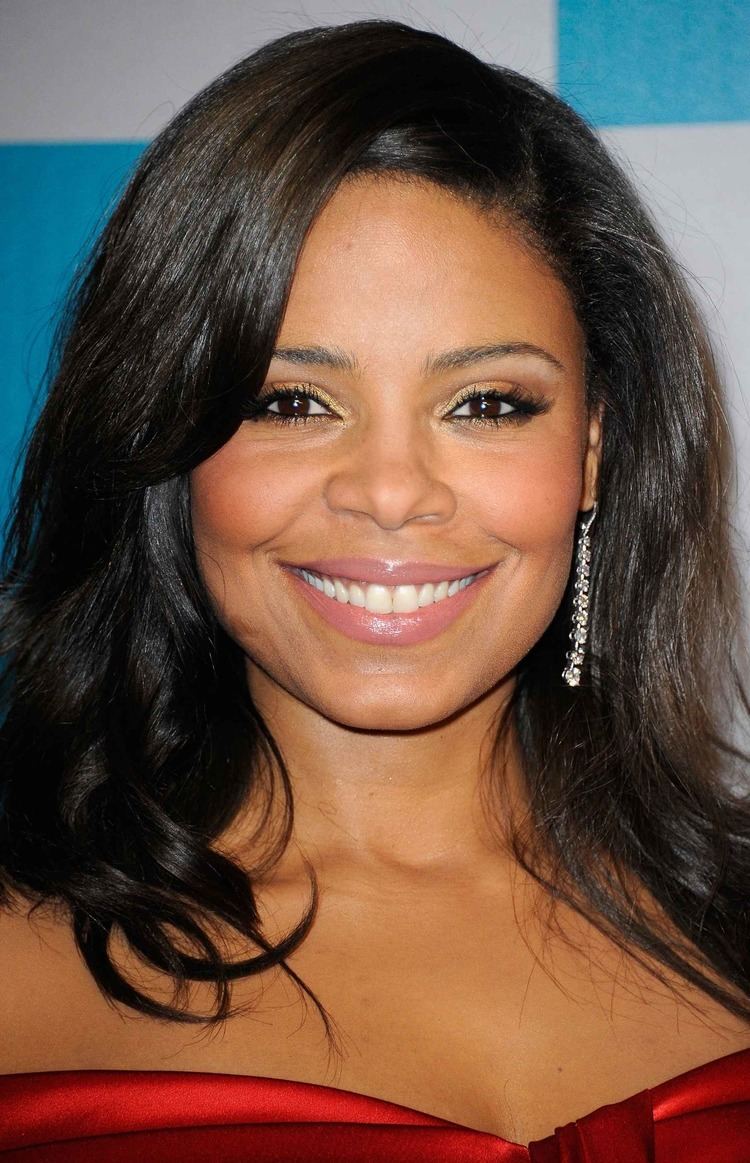 In 1998, Lathan earned a degree of recognition with her role as the mother of Wesley Snipes' title character in Blade. She followed this the subsequent year with a role in Life with Martin Lawrence and Eddie Murphy and back-to-back turns in The Best Man and The Wood. The Best Man was a comedic ensemble film, starring Taye Diggs, Nia Long, Harold Perrineau Jr., and Morris Chestnut. The Best Man went on to become one of the top ten highest grossing African American films in history and Lathan received a NAACP Image Award nomination for her performance. The Wood, another ensemble film starring Diggs and Omar Epps, cast her as the love interest of Epps. Lathan and Epps were reunited onscreen in Gina Prince-Bythewood's Love & Basketball, this time playing a couple as passionate about basketball as they are about each other. Her performance in Love & Basketball earned her the 2001 NAACP Image Award for Outstanding Actress in a Motion Picture, as well as an Independent Spirit Award nomination for Best Actress and a BET Award. In 2000, Lathan appeared in the Off-Broadway production of The Vagina Monologues along with Teri Garr and Julianna Margulies.
In 2001, Lathan earned additional acclaim for her work in the multicultural comedy film Catfish in Black Bean Sauce. Next was her second collaboration with Prince-Bythewood: Disappearing Acts; it is based on a novel by Terry McMillan. In the HBO film, Lathan is cast as an aspiring singer/songwriter in love with a carpenter, played by her Blade co-star Wesley Snipes. For her work in the film, Lathan earned an Essence Award for Best Actress. That year, she was named by Ebony magazine as one of its 55 Most Beautiful People and was honoured by Essence magazine and Black Entertainment Television. In 2002, Lathan starred in the romantic comedy film, Brown Sugar, alongside Diggs, Queen Latifah, and Mos Def. Lathan's performance earned an NAACP Image Award Nomination for Outstanding Actress in a Motion Picture. The film also received an NAACP Image Award nomination for Outstanding Motion Picture. In 2004, Lathan starred on Broadway in A Raisin in the Sun with Sean Combs, Audra McDonald, and Phylicia Rashad. Lathan received a Tony Award nomination for Best Performance by a Featured Actress for her portrayal of Beneatha Younger. Several years later, Lathan reprised the role in a critically acclaimed ABC Network production of A Raisin in the Sun.
In 2003, she co-starred with Denzel Washington in Out of Time. The following year, she was cast in the lead role in Alien vs. Predator. The film was a major success grossing over $171 million worldwide.
Lathan has acted in several roles in which her characters are involved in interracial relationships. In 2006, she co-starred with Simon Baker in Something New, a romantic comedy; as Michelle Landau, the much younger wife of a Texas businessman (Larry Hagman) during the fourth season of the television series, Nip/Tuck; and in 2008 as Andrea in Tyler Perry's The Family That Preys. The film also features Alfre Woodard and Kathy Bates; it was released in the U.S. on September 12, 2008. In an interview with NPR, Lathan said the script took a fresh approach to telling an interracial love story, by describing the internal conflict some African-American women confront when it comes to dating interracially. "I feel like with black women, in a way, I feel like it has been harder for us to go there just in terms of culturally. I know that there's this statistic that says that like 13 percent of black men are in interracial relationships. And don't quote me on this, but it's like four percent or three percent of black women are in interracial relationships; and I think that says a lot about, you know, either black women's loyalty her black man or her either guilt about stepping outside of the race."
In 2009, Lathan co-starred with Matthew Broderick in the drama Wonderful World. From 2009 to 2013, she voiced the character Donna Tubbs on The Cleveland Show.
In 2011, Lathan co-starred in the Steven Soderbergh thriller Contagion alongside Matt Damon, Jude Law, Marion Cotillard, Kate Winslet, Gwyneth Paltrow, Bryan Cranston, and Laurence Fishburne. In 2011, Lathan starred alongside Anthony Mackie and Forest Whitaker in Repentance, a psychological thriller directed by Phillipe Caland. Lathan played series regular Mona Fredricks in the second season of Starz' original series Boss, starring Kelsey Grammer.
Filmography
Actress
-
The Supremes at Earl's All-You-Can-Eat (post-production)
2023
Young. Wild. Free.
as
Janice Huffman
2010
Family Guy (TV Series)
as
Donna Tubbs / Fangirl / Backup Singer / ...
- Love Story Guy (2023) - Donna Tubbs (voice)
- Carny Knowledge (2022) - Donna Tubbs (voice)
- Unzipped Code (2022) - Donna Tubbs (voice)
- The Munchurian Candidate (2022) - Donna Tubbs (voice)
- A Wife-Changing Experience (2022) - Donna Tubbs (voice)
- Bend or Blockbuster (2022) - Donna Tubbs (voice)
- Oscars Guy (2022) - Donna Tubbs (voice)
- Prescription Heroine (2022) - Donna Tubbs (voice)
- HBO-No (2022) - Donna Tubbs (voice)
- Boys & Squirrels (2020) - Donna Tubbs (voice)
- Yacht Rocky (2019) - Donna Tubbs (voice)
- Throw It Away (2019) - Donna Tubbs / Backup Singer (voice)
- Family Guy Lite (2019) - Donna Tubbs (voice)
- Pawtucket Pete (2018) - Fangirl (voice)
- Con Heiress (2018) - Donna Tubbs (voice)
- Married with Cancer (2018) - Fangirl (voice)
- 'Family Guy' Through the Years (2018) - Donna Tubbs (voice)
- Nanny Goats (2017) - Donna Tubbs (voice)
- A House Full of Peters (2017) - Donna Tubbs (voice)
- Passenger Fatty-Seven (2017) - Donna Tubbs (voice)
- The New Adventures of Old Tom (2016) - Donna Tubbs (voice)
- A Shot in the Dark (2015) - Donna Tubbs (voice)
- Peter's Sister (2015) - Muhammad Ali's Wife (voice)
- Pilling Them Softly (2015) - Donna Tubbs (voice)
- Take My Wife (2015) - Donna Tubbs (voice)
- He's Bla-ack! (2014) - Donna Tubbs (voice)
- Tom Tucker: The Man and His Dream (2012) - Clair Huxtable (voice)
- Cool Hand Peter (2011) - Donna Tubbs (voice)
- The Splendid Source (2010) - Donna Tubbs (voice)
2022
The Best Man: The Final Chapters (TV Series)
as
Robyn Stewart
- The Party (2022) - Robyn Stewart
- The Wedding (2022) - Robyn Stewart
- Brown Girl Dreaming (2022) - Robyn Stewart
- The Audacity of Hope (2022) - Robyn Stewart
- The Invisible Man (2022) - Robyn Stewart
- An American Marriage (2022) - Robyn Stewart
- Things Fall Apart (2022) - Robyn Stewart
- Paradise (2022) - Robyn Stewart
2020
Harley Quinn (TV Series)
as
Catwoman
- The Horse and the Sparrow (2022) - Catwoman (voice)
- Another Sharkley Adventure (2022) - Catwoman (voice)
- It's a Swamp Thing (2022) - Catwoman (voice)
- A Thief, A Mole, An Orgy (2022) - Catwoman (voice)
- The 83rd Annual Villy Awards (2022) - Catwoman (voice)
- The Runaway Bridesmaid (2020) - Catwoman (voice)
- Bachelorette (2020) - Catwoman (voice)
- Catwoman (2020) - Catwoman (voice)
2021
Succession (TV Series)
as
Lisa Arthur
- What It Takes (2021) - Lisa Arthur
- The Disruption (2021) - Lisa Arthur (voice)
- Mass in Time of War (2021) - Lisa Arthur
- Secession (2021) - Lisa Arthur
2021
Hit & Run (TV Series)
as
Naomi Hicks
- Friends & Foes (2021) - Naomi Hicks
- Flesh & Blood (2021) - Naomi Hicks
- Part & Parcel (2021) - Naomi Hicks
- Prose & Cons (2021) - Naomi Hicks
- Breaking & Entering (2021) - Naomi Hicks
- Love & Loss (2021) - Naomi Hicks
- Hit & Run (2021) - Naomi Hicks
- Search & Destroy (2021) - Naomi Hicks
- Hide & Seek (2021) - Naomi Hicks
2021
With/in: Volume 1 (segment "Leap")
2021
Solos (TV Mini Series)
as
Nia
- Sasha (2021) - Nia (voice)
2018
The Affair (TV Series)
as
Janelle Wilson
2019
The Twilight Zone (TV Series)
as
Nina Harrison
- Replay (2019) - Nina Harrison
2019
Native Son
as
Trudy Thomas
2018
Nappily Ever After
as
Violet
2017
American Assassin
as
Irene Kennedy
2017
Shots Fired (TV Series)
as
Ashe Akino
- Hour Ten: Last Dance (2017) - Ashe Akino
- Hour Nine: Come to Jesus (2017) - Ashe Akino
- Hour Eight: Rock Bottom (2017) - Ashe Akino
- Hour Seven: Content of Their Character (2017) - Ashe Akino
- Hour Six: The Fire This Time (2017) - Ashe Akino
- Hour Five: Before the Storm (2017) - Ashe Akino
- Hour Four: Truth (2017) - Ashe Akino
- Hour Three: Somebody's Son (2017) - Ashe Akino
- Hour Two: Betrayal of Trust (2017) - Ashe Akino
- Hour One: Pilot (2017) - Ashe Akino
2016
Approaching the Unknown
as
Emily Maddox
2016
Now You See Me 2
as
Deputy Director Natalie Austin
2014
UNICEF: Imagine (Music Video short)
as
Sanaa Lathan
2013
The Best Man Holiday
as
Robyn
2009
The Cleveland Show (TV Series)
as
Donna Tubbs
- Wheel! Of! Family! (2013) - Donna Tubbs (voice)
- Crazy Train (2013) - Donna Tubbs (voice)
- Mr. & Mrs. Brown (2013) - Donna Tubbs (voice)
- Of Lice & Men (2013) - Donna Tubbs (voice)
- Grave Danger (2013) - Donna Tubbs (voice)
- Squirt's Honor (2013) - Donna Tubbs (voice)
- Fist & the Furious (2013) - Donna Tubbs (voice)
- Who Done Did It? (2013) - Donna Tubbs (voice)
- The Hangover: Part Tubbs (2013) - Donna Tubbs (voice)
- California Dreamin' (All the Cleves Are Brown) (2013) - Donna Tubbs (voice)
- A Rodent Like This (2013) - Donna Tubbs (voice)
- Pins, Spins and Fins- (Shark Story Cut for Time) (2013) - Donna Tubbs (voice)
- Brownsized (2013) - Donna Tubbs (voice)
- When a Man (or a Freight Train) Loves His Cookie (2013) - Donna Tubbs (voice)
- Here Comes the Bribe (2013) - Donna Tubbs (voice)
- The Wide World of Cleveland Show (2013) - Donna Tubbs (voice)
- Hustle 'N' Bros (2013) - Donna Tubbs (voice)
- 'Tis the Cleveland to Be Sorry (2012) - Donna Tubbs (voice)
- A Vas Deferens Between Men & Women (2012) - Donna Tubbs (voice)
- Turkey Pot Die (2012) - Donna Tubbs (voice)
- Menace II Secret Society (2012) - Donna Tubbs (voice)
- Escape from Goochland (2012) - Donna Tubbs (voice)
- All You Can Eat (2012) - Donna Tubbs (voice)
- Mama Drama (2012) - Donna Tubbs (voice)
- Flush of Genius (2012) - Donna Tubbs (voice)
- Jesus Walks (2012) - Donna Tubbs (voice)
- B.M.O.C. (2012) - Donna Tubbs (voice)
- American Prankster (2012) - Donna Tubbs (voice)
- Frapp Attack (2012) - Donna Tubbs (voice)
- The Men in Me (2012) - Donna Tubbs (voice)
- March Dadness (2012) - Donna Tubbs (voice)
- Das Shrimp Boot (2012) - Donna Tubbs (voice)
- 'Til Deaf (2012) - Donna Tubbs (voice)
- Brown Magic (2012) - Donna Tubbs (voice)
- Dancing with the Stools (2012) - Donna Tubbs (voice)
- There Goes El Neighborhood (2012) - Donna Tubbs (voice)
- Y Tu Junior Tambien (2012) - Donna Tubbs (voice)
- Die Semi-Hard (2011) - Donna Tubbs (voice)
- Sex and the Biddy (2011) - Donna Tubbs (voice)
- Yemen Party (2011) - Donna Tubbs (voice)
- Skip Day (2011) - Donna Tubbs (voice)
- A Nightmare on Grace Street (2011) - Donna Tubbs (voice)
- The Hurricane (2011) - Donna Tubbs (voice)
- BFFs (2011) - Donna Tubbs (voice)
- Hot Cocoa Bang Bang (2011) - Donna Tubbs (voice)
- Your Show of Shows (2011) - Donna Tubbs (voice)
- Back to Cool (2011) - Donna Tubbs (voice)
- Ship'rect (2011) - Donna Tubbs (voice)
- The Essence of Cleveland (2011) - Donna Tubbs (voice)
- To Live and Die in Va. (2011) - Donna Tubbs (voice)
- The Way the Cookie Crumbles (2011) - Donna Tubbs (voice)
- The Blue, the Gray and the Brown (2011) - Donna Tubbs (voice)
- Terry Unmarried (2011) - Donna Tubbs (voice)
- A Short Story and a Tall Tale (2011) - Donna Tubbs (voice)
- Like a Boss (2011) - Donna Tubbs (voice)
- How Do You Solve a Problem Like Roberta? (2011) - Donna Tubbs (voice)
- Ain't Nothin' But Mutton Bustin' (2011) - Donna Tubbs (voice)
- Beer Walk! (2010) - Donna Tubbs (voice)
- Murray Christmas (2010) - Donna Tubbs (voice)
- Another Bad Thanksgiving (2010) - Donna Tubbs (voice)
- Fat and Wet (2010) - Donna Tubbs (voice)
- Little Man on Campus (2010) - Donna Tubbs (voice)
- It's the Great Pancake, Cleveland Brown (2010) - Donna Tubbs (voice)
- How Cleveland Got His Groove Back (2010) - Donna Tubbs (voice)
- Cleveland Live! (2010) - Donna Tubbs (voice)
- Harder, Better, Faster, Browner (2010) - Donna Tubbs (voice)
- You're the Best Man, Cleveland Brown (2010) - Donna Tubbs (voice)
- Cleveland's Angels (2010) - Donna Tubbs (voice)
- Brown History Month (2010) - Donna Tubbs (voice)
- Brotherly Love (2010) - Donna Tubbs (voice)
- Gone with the Wind (2010) - Donna Tubbs (voice)
- The Brown Knight (2010) - Donna Tubbs (voice)
- Once Upon a Tyne in New York (2010) - Donna Tubbs (voice)
- The Curious Case of Jr. Working at the Stool (2010) - Donna Tubbs (voice)
- Buried Pleasure (2010) - Donna Tubbs (voice)
- Our Gang (2010) - Donna Tubbs (voice)
- Love Rollercoaster (2010) - Donna Tubbs (voice)
- Field of Streams (2010) - Donna Tubbs (voice)
- A Cleveland Brown Christmas (2009) - Donna Tubbs (voice)
- From Bed to Worse (2009) - Donna Tubbs (voice)
- A Brown Thanksgiving (2009) - Donna Tubbs (voice)
- Ladies' Night (2009) - Donna Tubbs (voice)
- Cleveland Jr. Cherry Bomb (2009) - Donna Tubbs (voice)
- Birth of a Salesman (2009) - Donna Tubbs (voice)
- The One About Friends (2009) - Donna Tubbs (voice)
- Da Doggone Daddy-Daughter Dinner Dance (2009) - Donna Tubbs (voice)
- Pilot (2009) - Donna Tubbs (voice)
2013
Repentance
as
Maggie Carter
2012
Boss (TV Series)
as
Mona Fredricks
- True Enough (2012) - Mona Fredricks
- Clinch (2012) - Mona Fredricks
- Consequence (2012) - Mona Fredricks
- The Conversation (2012) - Mona Fredricks
- Backflash (2012) - Mona Fredricks
- Mania (2012) - Mona Fredricks
- Redemption (2012) - Mona Fredricks
- Ablution (2012) - Mona Fredricks
- Through and Through (2012) - Mona Fredricks
- Louder Than Words (2012) - Mona Fredricks
2011
Contagion
as
Aubrey Cheever
2008
The Family That Preys
as
Andrea
2008
A Raisin in the Sun (TV Movie)
as
Beneatha Younger
2007
CR: Alien vs. Predator (Video Game)
as
Alexa Woods
2006
Nip/Tuck (TV Series)
as
Michelle Landau
- Gala Gallardo (2006) - Michelle Landau
- Willy Ward (2006) - Michelle Landau
- Reefer (2006) - Michelle Landau
- Diana Lubey (2006) - Michelle Landau
- Liz Cruz (2006) - Michelle Landau
- Burt Landau (2006) - Michelle Landau
- Faith Wolper, PhD (2006) - Michelle Landau
- Dawn Budge (2006) - Michelle Landau
- Shari Noble (2006) - Michelle Landau
- Monica Wilder (2006) - Michelle Landau
- Blu Mondae (2006) - Michelle Landau
- Cindy Plumb (2006) - Michelle Landau
2006
Something New
as
Kenya Denise McQueen
2005
The Golden Blaze (Video)
as
Monica (voice)
2004
Alien vs. Predator
as
Alexa Woods
2003
Out of Time
as
Ann Merai Harrison
2002
Brown Sugar
as
Sidney 'Syd' Shaw
2000
Disappearing Acts (TV Movie)
as
Zora Banks
2000
The Smoker (Short)
as
Roxanne
2000
Love & Basketball
as
Monica Wright
1999
Catfish in Black Bean Sauce
as
Nina
1998
LateLine (TV Series)
as
Briana Gilliam
- The Christian Guy (1999) - Briana Gilliam
- Karp's Night Out (1999) - Briana Gilliam
- Svadharma (1999) - Briana Gilliam
- Kids 'N' Guns (1999) - Briana Gilliam
- The Minister of Television (1999) - Briana Gilliam
- Protecting the Source (1999) - Briana Gilliam
- Pearce on Conan (1999) - Briana Gilliam
- Lawyer, Lawyer (1998) - Briana Gilliam
- Pearce's New Buddy (1998) - Briana Gilliam
- Buddy Hackett (1998) - Briana Gilliam
- Gale Gets a Life (1998) - Briana Gilliam
- Al Anonymous (1998) - Briana Gilliam
- Pilot (1998) - Briana Gilliam
- The Negotiator - Briana Gilliam
- Requiem for a Horse - Briana Gilliam
- Mona Moves Up - Briana Gilliam
- Error Apparent - Briana Gilliam
1998
NYPD Blue (TV Series)
as
Shirley Barish
- You're Under a Rasta (1998) - Shirley Barish
1997
Miracle in the Woods (TV Movie)
as
Young Lilly
1997
Built to Last (TV Series)
as
Linda
- Pilot (1997) - Linda
1997
Family Matters (TV Series)
as
Allison
- Revenge of the Nerd (1997) - Allison
1996
Moesha (TV Series)
as
Ebony
- A Concerted Effort: Part 2 (1996) - Ebony
- A Concerted Effort: Part 1 (1996) - Ebony
1996
In the House (TV Series)
as
Charese
- The Curse of Hill House (1996) - Charese
Director
2022
On the Come Up (directed by)
2022
With/In (Segment "Leap")
2021
With/in: Volume 1 (segment "Leap")
Producer
2023
Young. Wild. Free. (executive producer)
2018
Nappily Ever After (producer)
2015
The Perfect Guy (executive producer)
Soundtrack
2009
The Cleveland Show (TV Series) (performer - 1 episode)
- A Cleveland Brown Christmas (2009) - (performer: "Let It Snow! Let It Snow! Let It Snow!" - uncredited)
Thanks
2013
Boss, Season 2: The King and His Court (Short) (special thanks)
Self
2023
IMDb on the Scene (TV Series)
as
Self - Guest
- Rising Stars of 'Young. Wild. Free' Bring Twists and Teamwork to the Screen (2023) - Self - Guest
2012
The Talk (TV Series)
as
Self / Self - Guest
- Sanaa Lathan #2 (2022) - Self
- Sanaa Lathan (2019) - Self
- Guest Co-Hostess Carnie Wilson/Sanaa Lathan/Jennifer Finnigan (2018) - Self
- The Cast of "The Best Man Holiday" (2013) - Self - Guest
- Episode dated 8 August 2012 (2012) - Self - Guest
2013
Made in Hollywood (TV Series)
as
Self
- Andor/A Jazzman's Blues/About Fate (2022) - Self
- American Assassin/It/Wonder Woman/The Big Sick (2017) - Self
- The Perfect Guy/The Visit/Before We Go (2015) - Self
- Episode #9.9 (2013) - Self
2022
Today (TV Series)
as
Self
- Episode dated 22 September 2022 (2022) - Self
2015
Good Morning America (TV Series)
as
Self - Guest
- Episode dated 21 September 2022 (2022) - Self - Guest
- Episode dated 10 September 2015 (2015) - Self - Guest
2022
BET Awards 2022 (TV Special)
as
Self - Presenter
2022
30th Trumpet Awards (TV Special)
as
Self - Presenter
2021
Jemele Hill Is Unbothered (Podcast Series)
as
Self - Guest
- Sanaa Lathan - Meditate on This (2021) - Self - Guest
2018
Live with Kelly and Mark (TV Series)
as
Self - Guest / Self
- Live's Back in Business: Restaurant Food Made Easy Week - Day 3 (2021) - Self - Guest
- Lil' Champions Week/Sienna Miller/Sanaa Lathan (2019) - Self
- Michael Weatherly/Sanaa Lathan (2018) - Self - Guest
2021
GMA3: What You Need to Know (TV Series)
as
Self
- Ramona Harris/Margot Robbie/John Cena/Sylvester Stallone/Storm Reid/Dr. Robert Meyer/Sanaa Lathan (2021) - Self
2020
The Golden Girls: Reimagined (Short)
as
Self - Blanche
2017
Ok! TV (TV Series)
as
Self
- Episode #4.152 (2019) - Self
- Episode #3.10 (2017) - Self
2019
50th NAACP Image Awards (TV Special)
as
Self - Presenter
2018
Rachael Ray (TV Series)
as
Self
- Who Doesn't Love Donuts?! We're Serving Up Six Different Ways to Enjoy Them/Tom Bergeron/Sanaa Lathan (2018) - Self
2017
Last Call with Carson Daly (TV Series)
as
Self
- Sanaa Lathan/Jaime Wyatt/Cristina Costantini & Darren Foster (2018) - Self
- Sanaa Lathan/Tennis System/Reid Scott (2017) - Self
2017
Dish Nation (TV Series)
as
Self
- Episode #6.9 (2017) - Self
2017
On the List with Brett Gursky (Podcast Series)
as
Self
- Episode 46: Sanaa Lathan (2017) - Self
2017
The Daily Show (TV Series)
as
Self
- Michael Bloomberg & Carl Pope/Sanaa Lathan (2017) - Self
2011
The Wendy Williams Show (TV Series)
as
Self / Self - Guest
- Sanaa Lathan (2017) - Self
- Best Man Holiday! (2013) - Self - Guest
- Episode dated 28 March 2011 (2011) - Self
2015
Steve Harvey (TV Series)
as
Self
- The Godfather of Daytime Talk, Maury Povich!/Maury and Steve Help a Young Woman (2017) - Self
- Steve Kicks Off His New Dating Experiment, "The 30-Day Date"/Auntie Fee/Actress Sanaa Lathan (2015) - Self
2017
Hollywood Today Live (TV Series)
as
Self
- Sherri Saum/Natalie Zea/Jill Simonian (2017) - Self
- Sanaa Lathan/Richard Cabral/Chef Ronnie Woo (2017) - Self
2017
Harry (TV Series)
as
Self
- "Shots Fired" Actress Sanaa Lathan/"Say Yes to the Prom" with Monte Durham/"Greenleaf" Actress Merle Dandridge/"Chopped" Judge Geoffrey Zakarian (2017) - Self
2017
Access Daily (TV Series)
as
Self
- Episode dated 29 March 2017 (2017) - Self
2017
Watch What Happens Live with Andy Cohen (TV Series)
as
Self
- Kandi Burruss & Sanaa Latham (2017) - Self
2015
The Chew (TV Series)
as
Self - Guest
- Healthy Homecooking (2017) - Self - Guest
- Faster, Better, Cheaper! (2015) - Self - Guest
2015
The View (TV Series)
as
Self
- Sanaa Lathan & Mack Wilds/View Your Deal (2017) - Self
- Michael Ealy & Sanaa Lathan/Donald Trump (2015) - Self
2017
FOLCS Conversations (TV Series documentary)
as
Self
- Shots Fired: Screening and Conversation (2017) - Self
2016
Now You See Me 2: The Art of the Ensemble (Video documentary short)
as
Self
2016
Inside the Label (TV Series documentary)
as
Self
- Uptown Records, Part I (2016) - Self
2016
The 47th NAACP Image Awards (TV Special)
as
Self
2015
Home & Family (TV Series)
as
Self
- Sanaa Lathan/Lyndon Smith/John Besh (2015) - Self
2015
The Real (TV Series)
as
Self
- Sanaa Lathan/Watch Out Road!/Steals on The Real/Real House Call (2015) - Self
2015
Let's Go, DFW! (TV Series)
as
Self - Guest
- Episode #1.4 (2015) - Self - Guest
2015
Reel Junkie (TV Series)
as
Self
- The Perfect Guy (2015) - Self
2015
Punk'd (TV Series)
as
Self
- Sanaa Lathan & Trey Songz (2015) - Self
2015
The Boris & Nicole Show (TV Series)
as
Self
- Sanaa Lathan/Melissa Peterman/Evelyn Lozada & Shaniece Hairston (2015) - Self
2015
BET Awards 2015 (TV Special)
as
Self - Presenter
2013
The Insider (TV Series)
as
Self
- Episode dated 19 March 2015 (2015) - Self
- Episode dated 4 November 2013 (2013) - Self
2014
CNN Newsroom (TV Series)
as
Self
- Unicef Imagine Campaign (2014) - Self
2014
Real Husbands of Hollywood (TV Series)
as
Self
- Rolling with My Roomie (2014) - Self
2013
The Arsenio Hall Show (TV Series)
as
Self - Guest
- Episode #1.46 (2013) - Self - Guest
2013
The Queen Latifah Show (TV Series)
as
Self - Guest
- Taye Diggs, Sanaa Lathan and Martha Plimpton. Plus, Queen's Fashion Stylist Reveals Fashion Tips for Curvy Women (2013) - Self - Guest
2013
The Playboy Morning Show (TV Series)
as
Self
- Episode #4.98 (2013) - Self
2013
BET Awards 2013 (TV Special)
as
Self
2011
Big Morning Buzz Live (TV Series)
as
Self
- T.I. & Tiny/Sanaa Lathan/Melissa Joan Hart/Rodriguez (2012) - Self
- Piper Perabo/Sanaa Lathan/Steve-O (2011) - Self
2012
43rd NAACP Image Awards (TV Special)
as
Self - Host
2011
Kevin Hart: Laugh at My Pain (Documentary)
as
Self - Audience Member (uncredited)
2011
E! Buzz with Carla B (Short)
as
Self -Guest
2010
Brave New Voices 2010 (TV Movie documentary)
as
Self
2010
Angela and Friends (TV Series)
as
Self
- Episode #1.45 (2010) - Self
2010
Breakfast (TV Series)
as
Self
- Episode dated 5 January 2010 (2010) - Self
2009
Lens on Talent (TV Series)
as
Self
- Episode #1.7 (2009) - Self
2009
The 40th NAACP Image Awards (TV Special)
as
Self
2008
Dreams Worth While: The Journey of 'A Raisin in the Sun' (Video short)
as
Self
2008
Entertainment Tonight (TV Series)
as
Self
- Episode dated 28 August 2008 (2008) - Self
- Episode dated 27 August 2008 (2008) - Self
2008
Baisden After Dark (TV Series)
as
Self
- The New Kings of Hollywood (2008) - Self
2008
39th NAACP Image Awards (TV Special)
as
Self
2007
38th NAACP Image Awards (TV Special)
as
Self - Presenter
2006
The Oprah Winfrey Show (TV Series)
as
Self
- Episode dated 8 March 2006 (2006) - Self
2006
The Tyra Banks Show (TV Series)
as
Self
- All Access Pass with LL Cool J (2006) - Self
2006
The Late Late Show with Craig Ferguson (TV Series)
as
Self
- Episode #2.88 (2006) - Self
2006
Late Night with Conan O'Brien (TV Series)
as
Self - Guest
- Steve Carell/Sanaa Lathan/Lewis Taylor (2006) - Self - Guest
2006
The 11th Annual Critics' Choice Awards (TV Special)
as
Self
2005
The 3rd Annual Vibe Awards (TV Special)
as
Self
2005
The Directors (TV Series documentary)
as
Self
- The Films of Carl Franklin (2005) - Self
2004
AVP: Production (Video documentary)
as
Self
2004
Tavis Smiley (TV Series)
as
Self
- Episode dated 23 August 2004 (2004) - Self
2000
HBO First Look (TV Series documentary short)
as
Self
- 'Alien vs. Predator': Behind the Scenes (2004) - Self
- Making of 'Catfish in Black Bean Sauce' (2000) - Self
2004
The 58th Annual Tony Awards (TV Special)
as
Self - Nominee
2004
Out of Time: Crime Scene (Video documentary short)
as
Self
2003
The Sharon Osbourne Show (TV Series)
as
Self
- Episode dated 1 October 2003 (2003) - Self
2003
3rd Annual BET Awards (TV Special documentary)
as
Self
2001
The 2001 IFP/West Independent Spirit Awards (TV Special)
as
Self - Nominee
2001
32nd NAACP Image Awards (TV Special)
as
Self
Archive Footage
2017
Say Goodnight Kevin (TV Series)
as
Alexa Woods
- Alien vs Predator (2017) - Alexa Woods
2013
Cinemassacre's Monster Madness (TV Series documentary)
as
Alexa Woods
- Alien Vs. Predator (2013) - Alexa Woods
2006
Blade: The Series (TV Series)
as
Vanessa Brooks
- Pilot (2006) - Vanessa Brooks (uncredited)
2002
Brilliant But Cancelled (TV Movie documentary)
References
Sanaa Lathan Wikipedia
(Text) CC BY-SA