Years active

1986–present




Name

Wesley Snipes





Role

Actor




Height

1.75 m







Full Name

Wesley Trent Snipes




Born

July 31, 1962 (age 61) (

1962-07-31

)

Orlando, Florida, United States




Occupation

Actor, film producer, martial artist




Spouse

Nakyung Park (m. 2003), April Dubois (m. 1985–1990)




Children

Jelani Asar Snipes, Akhenaten Kihwa-T Snipes, Iset Jua-T Snipes, Alaafia Jehu-T Snipes, Alimayu Moa-T Snipes




Parents

Marian Snipes, Wesley R. Snipes




Movies and TV shows

Blade, The Player, The Expendables 3, Blade: Trinity, Blade II




Similar People

Nakyung Park, Jason Statham, Sylvester Stallone, Mel Gibson, Dolph Lundgren
Why Hollywood Won't Cast Wesley Snipes Anymore
Wesley Trent Snipes (born July 31, 1962) is an American actor, film producer, martial artist and author.
Contents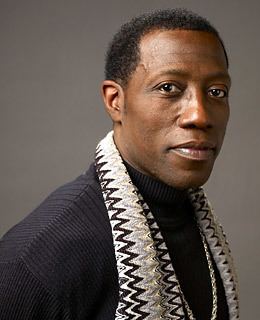 His prominent film roles include New Jack City (1991), White Men Can't Jump (1992) and the Marvel Comics character Blade in the Blade film trilogy (1998–2004). He formed a production company, Amen-Ra Films, in 1991, and a subsidiary, Black Dot Media, to develop projects for film and television. He has been training in martial arts since the age of 12, earning a 5th dan black belt in Shotokan Karate and 2nd dan black belt in Hapkido.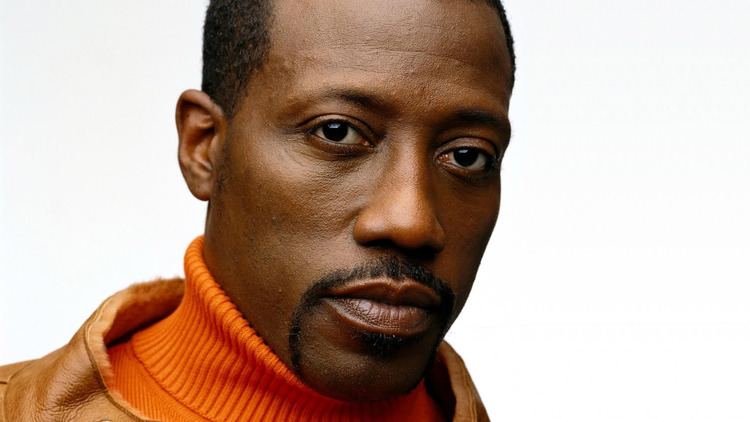 Early life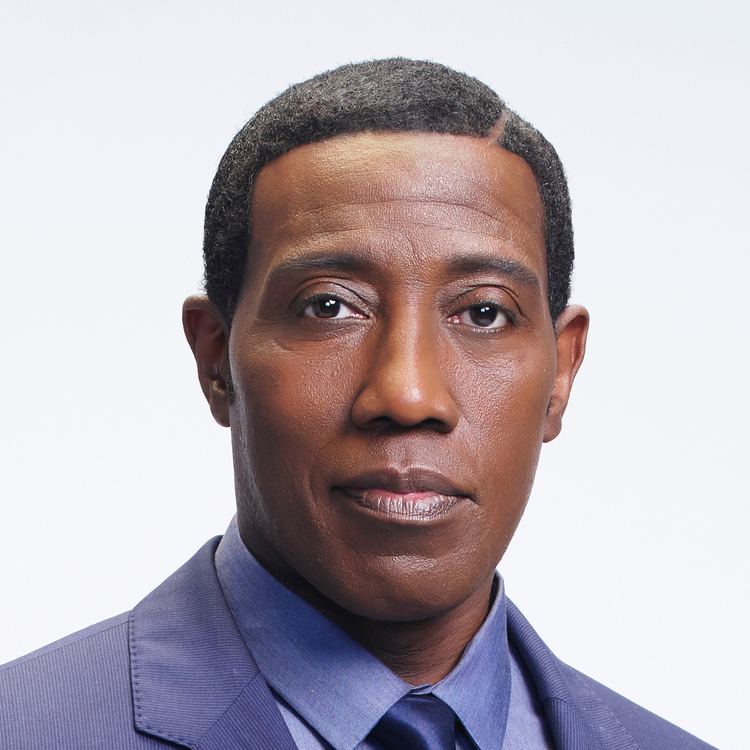 Snipes was born in Orlando, Florida, the son of Maryann (née Long), a teacher's assistant, and Wesley Rudolph Snipes, an aircraft engineer. He grew up in the Bronx, New York. He attended the High School of Performing Arts of Fiorello H. LaGuardia High School of Music & Art and Performing Arts but moved back to Florida before he could graduate. After graduating from Jones High School in Orlando, Snipes returned to New York and attended the State University of New York at Purchase. He also attended Southwest College in Los Angeles, California.
Acting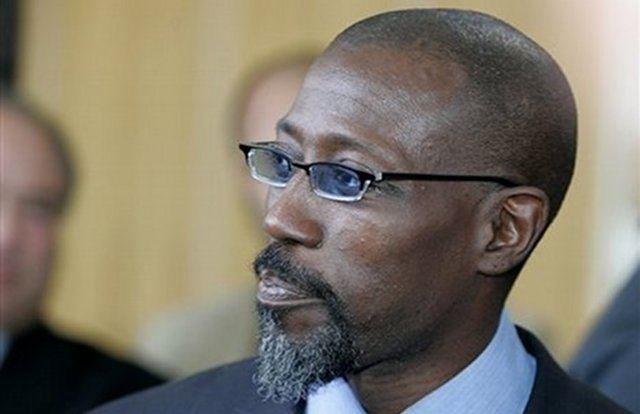 At the age of 23, Snipes was discovered by an agent while performing in a competition. He made his film debut in the 1986 Goldie Hawn vehicle Wildcats. Later that year, he appeared on the TV show Miami Vice as a drug-dealing pimp in the episode "Streetwise" (first aired December 5, 1986). In 1987, he appeared as Michael Jackson's nemesis in the Martin Scorsese–directed music video "Bad" and the feature film Streets of Gold. That same year, Snipes was also considered for the role of Geordi La Forge in the TV series Star Trek: The Next Generation, but the role eventually went to LeVar Burton.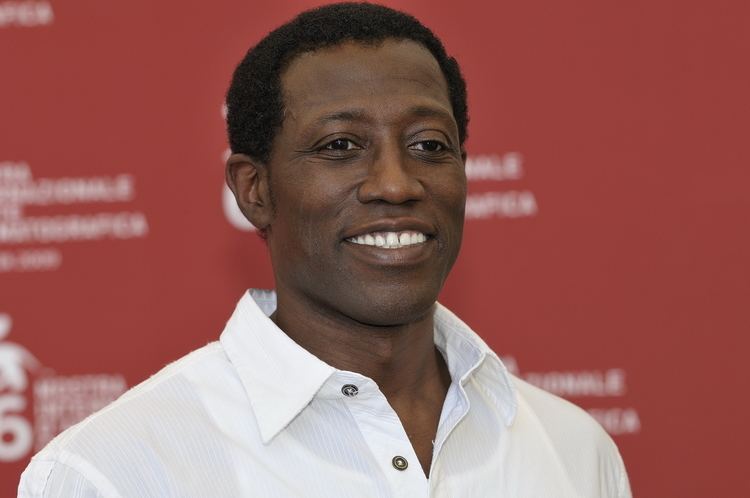 Snipes' performance in the music video "Bad" caught the eye of director Spike Lee. Snipes turned down a small role in Lee's Do the Right Thing for the larger part of Willie Mays Hayes in Major League, beginning a succession of box-office hits for Snipes. Lee would later cast Snipes as the jazz saxophonist Shadow Henderson in Mo' Better Blues and as the lead in the interracial romance drama Jungle Fever. He then played Thomas Flanagan in King of New York opposite Christopher Walken. He played the drug lord Nino Brown in New Jack City, which was written specifically for him by Barry Michael Cooper. He also played a drug dealer in the 1994 film Sugar Hill.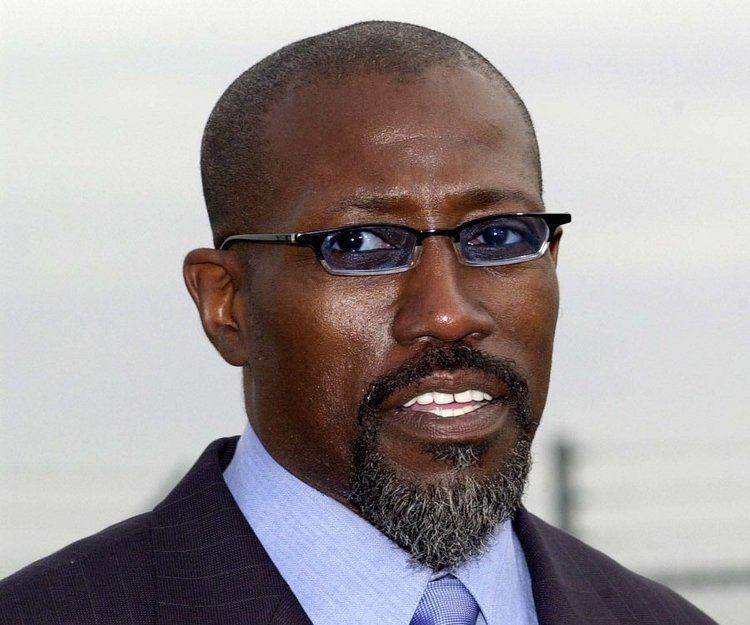 Snipes has played a number of roles in action films like Passenger 57, Demolition Man (with Sylvester Stallone), Money Train, The Fan, U.S. Marshals and Rising Sun, as well as comedies like White Men Can't Jump, and To Wong Foo, Thanks for Everything! Julie Newmar where he played a drag queen. Snipes has appeared in dramas like The Waterdance and Disappearing Acts.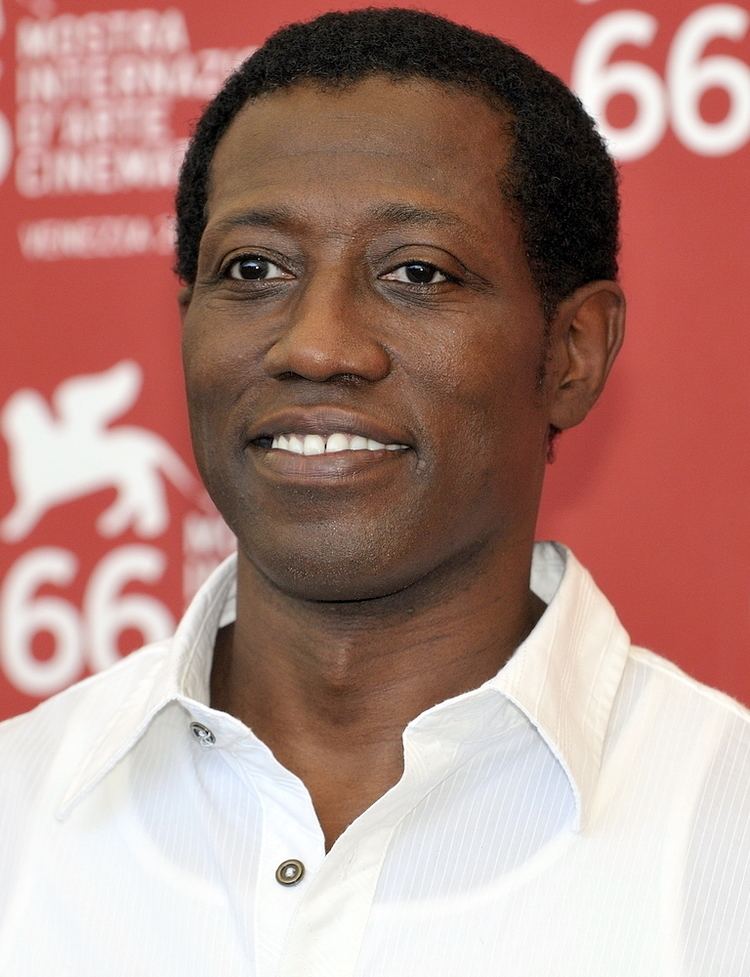 In 1997, he won the Best Actor Volpi Cup at the 54th Venice Film Festival for his performance in New Line Cinema's One Night Stand. In 1998, Snipes had his largest commercial success with Blade, which has grossed over $150 million worldwide. The film turned into a series. He also received a star on the Hollywood Walk of Fame and an honorary doctorate in humanities and fine arts from his alma mater, SUNY/Purchase. In 2005, Snipes sued New Line Cinema, and David S. Goyer, director of Blade: Trinity, which Snipes also produced. He claimed that the studio did not pay his full salary, that he was intentionally cut out of casting decisions, and that his character's screen time was reduced in favor of co-stars Ryan Reynolds and Jessica Biel. The suit was later settled, but no details were released. He has discussed reprising the role of Blade as part of the Marvel Cinematic Universe, it was his last theatrical release film until 2009.
He later appeared in The Contractor, filmed in Bulgaria and the UK, Gallowwalkers, released in 2012, and Game Of Death. Snipes was originally slated to play one of the four leads in Spike Lee's 2008 war film Miracle at St. Anna but had to leave the film due to tax problems; his role eventually went to Derek Luke.
Snipes made a comeback performance in Brooklyn's Finest as Casanova "Caz" Phillips, a supporting character, it was his first theatrical release film since 2004. He also had to turn down the part of Hale Caesar in The Expendables because he was not allowed to leave the United States without the court's approval. In 2014, he appeared in the sequel The Expendables 3.
Other ventures
In the late 1990s, Snipes and his brother started a security firm called the Royal Guard of Amen-Ra, dedicated to providing VIPs with bodyguards trained in law enforcement and martial arts. Amen-Ra is also the name of his film company. In 1996, the first film produced by Amen-Ra was A Great And Mighty Walk – Dr. John Henrik Clarke.
In 2000, the business was investigated for alleged ties to the United Nuwaubian Nation of Moors. It emerged that Snipes had spotted 200 acres (0.81 km2) of land near their Tama-Re compound in Putnam County, Georgia, intending to buy and use it for his business academy. Both Snipes' business and the groups used Egyptian motifs as their symbols. Ultimately, Snipes and his brother did not buy the land, instead establishing their company in Florida, Antigua, and Africa.
In 2005, Snipes was in negotiations to fight Fear Factor host Joe Rogan.
Personal life
Snipes began training in martial arts when he was 12 years old. He has a 5th degree black belt in Shotokan karate and a 2nd degree black belt in Hapkido. He has also trained in Capoeira under Mestre Jelon Vieira and in a number of other disciplines including kung fu at the USA Shaolin Temple and Brazilian Jiu Jitsu and Kickboxing. During his time in New York, Snipes was trained in fighting by his friend and mentor Brooke Ellis.
Snipes has been married twice, first to April Snipes, with whom he has a son Jelani, who had a cameo role in Snipes' 1990 film Mo' Better Blues. In 2003, Snipes married painter Nakyung "Nikki" Park, with whom he has four children.
Snipes, who was raised a Christian, converted to Islam in 1978, but left Islam in 1988. During a 1991 interview, Snipes said "Islam made me more conscious of what African people have accomplished, of my self-worth, and gave me some self-dignity".
Snipes' apartment was destroyed by the collapse of the World Trade Center's Twin Towers during the September 11 attacks. He was on the West Coast at the time.
Income tax conviction
On October 12, 2006, Snipes, Eddie Ray Kahn, and Douglas P. Rosile were charged with one count of conspiring to defraud the United States and one count of knowingly making or aiding and abetting the making of a false and fraudulent claim for payment against the United States. Snipes was also charged with six counts of willfully failing to file federal income tax returns by their filing dates. The conspiracy charge against Snipes alleged that he filed a false amended return, including a false tax refund claim of over $4 million for the year 1996, and a false amended return, including a false tax refund claim of over US$7.3 million for the year 1997. The government alleged that Snipes attempted to obtain fraudulent tax refunds using a tax protester theory called the "861 argument" (essentially, an argument that the domestic income of U.S. citizens and residents is not taxable). The government also charged that Snipes sent three worthless, fictitious "bills of exchange" for $14 million to the Internal Revenue Service (IRS).
The government also charged that Snipes failed to file tax returns for the years 1999 through 2004. Snipes responded to his indictment in a letter on December 4, 2006, declaring himself to be "a non-resident alien" of the United States; in reality, Snipes is a birthright U.S. citizen. Snipes said he was being made an example of and was unfairly targeted by prosecutors because of his fame in connection with the federal tax fraud investigation.
On February 1, 2008, Snipes was acquitted on the felony count of conspiracy to defraud the government and on the felony count of filing a false claim with the government. He was, however, found guilty on three misdemeanor counts of failing to file federal income tax returns (and acquitted on three other "failure to file" charges). His co-defendants, Douglas P. Rosile and Eddie Ray Kahn, were convicted on the conspiracy and false claim charges in connection with the income tax refund claims filed for Snipes.
On April 24, 2008, Snipes was sentenced to three years in prison for willful failure to file federal income tax returns under 26 U.S.C. § 7203. Kahn was sentenced to 10 years in prison and Rosile was sentenced to four and half years in prison. The United States Court of Appeals for the Eleventh Circuit affirmed Snipes's convictions in a 35-page decision issued on July 16, 2010. Snipes reported to federal prison on December 9, 2010 to begin his three-year sentence, and was held at McKean Federal Correctional Institution, a federal prison in Pennsylvania. On June 6, 2011, the United States Supreme Court declined to hear Snipes' appeal. Snipes was released from federal prison on April 2, 2013, finishing his period of house arrest on July 19, 2013.
Filmography
Actor
2024
Paper Empire (TV Series) (post-production)
as
Damon Moore
- From Kiev with Love (2024) - Damon Moore
- Digital Limbo (2024) - Damon Moore
- Failed to Plan (2024) - Damon Moore
- Long Cool Women (2024)
- Market Lunch Break (2024)
2023
Back on the Strip
as
Luther 'Mr. Big'
2023
Marvel's Moon Girl and Devil Dinosaur (TV Series)
as
Morlak
- OMG Issue #2 (2023) - Morlak (voice)
- OMG Issue #1 (2023) - Morlak (voice)
2021
True Story (TV Mini Series)
as
Carlton
- Chapter 7: -Like Cain Did Abel (2021) - Carlton
- Chapter 6: The Things You Do for Family (2021) - Carlton
- Chapter 5: Hard Feelings (2021) - Carlton
- Chapter 4: We Should Be Together Too (2021) - Carlton
- Chapter 3: Victory Lap (2021) - Carlton
- Chapter 2: Greek Takeout (2021) - Carlton
- Chapter 1: The King of Comedy (2021) - Carlton
2021
Coming 2 America
as
General Izzi
2020
Cut Throat City
as
Lawrence
2019
Dolemite Is My Name
as
D'Urville
2019
What We Do in the Shadows (TV Series)
as
Wesley
- The Trial (2019) - Wesley
2018
Represent (Podcast Series)
- Wesley Snipes Talks Blade and Black Panther (2018)
2015
The Player (TV Series)
as
Mr. Johnson
- Tell (2015) - Mr. Johnson
- Downtown Odds (2015) - Mr. Johnson
- A House Is Not a Home (2015) - Mr. Johnson
- The Norseman (2015) - Mr. Johnson
- House Rules (2015) - Mr. Johnson
- The Big Blind (2015) - Mr. Johnson
- L.A. Takedown (2015) - Mr. Johnson
- Ante Up (2015) - Mr. Johnson
- Pilot (2015) - Mr. Johnson
2011
Julius Styles: The International (Video Game)
as
Julius Styles (voice)
2008
The Art of War II: Betrayal (Video)
as
Shaw
2007
The Contractor (Video)
as
James Dial
2006
Hard Luck (Video)
as
Lucky
2006
The Detonator (Video)
as
Sonni Griffith
2005
Chaos
as
Lorenz / Jason York
2005
The Marksman (Video)
as
Painter
2005
7 Seconds (Video)
as
Jack Tuliver
2003
The Bernie Mac Show (TV Series)
as
Duke
- Bernie Mac Rope-a-Dope (2003) - Duke
2002
Undisputed
as
Monroe Hutchen
2002
Liberty Stands Still
as
Joe
2000
Disappearing Acts (TV Movie)
as
Franklin Swift
1999
Play It to the Bone
as
Ringside Fan
1998
Futuresport (TV Movie)
as
Obike Fixx
1998
Down in the Delta
as
Will
1998
U.S. Marshals
as
Sheridan
1997
One Night Stand
as
Max Carlyle
1997
Happily Ever After: Fairy Tales for Every Child (TV Series)
as
The Pied Piper
- The Pied Piper (1997) - The Pied Piper (voice)
1997
Murder at 1600
as
Detective Regis
1996
America's Dream (TV Movie)
as
George Du Vaul (segment "The Boy Who Painted Christ Black")
1995
Waiting to Exhale
as
James Wheeler (uncredited)
1995
To Wong Foo, Thanks for Everything! Julie Newmar
as
Noxeema
1995
Michael Jackson: Video Greatest Hits - HIStory (Video)
as
Mini Max (segment "Bad")
1994
Demolition Man (Video Game)
as
Simon Phoenix
1993
Sugar Hill
as
Roemello Skuggs
1993
Demolition Man
as
Simon Phoenix
1993
Rising Sun
as
Lt. Webster Smith
1992
Passenger 57
as
John Cutter
1992
White Men Can't Jump
as
Sidney Deane
1992
The Waterdance
as
Raymond Hill
1991
Jungle Fever
as
Flipper Purify
1991
New Jack City
as
Nino Brown
1990
Mo' Better Blues
as
Shadow Henderson (Sax)
1990
King of New York
as
Thomas Flanigan
1990
H.E.L.P. (TV Series)
as
Off. Lou Barton
- Undue Force (1990) - Off. Lou Barton
- To Everything, There Is a Season (1990) - Off. Lou Barton
- Steam Heat (1990) - Off. Lou Barton
- The Children's Hour (1990) - Off. Lou Barton
- Are You There, Alpha Centauri? (1990) - Off. Lou Barton
- Fire Down Below (1990) - Off. Lou Barton
1989
The Days and Nights of Molly Dodd (TV Series)
as
Hood
- Here's Why You Should Always Make Your Bed in the Morning (1989) - Hood
1989
A Man Called Hawk (TV Series)
as
Nicholas Murdock
- Choice of Chance (1989) - Nicholas Murdock
- A Time and a Place (1989) - Nicholas Murdock
1989
Major League
as
Willie Mays Hayes
1988
Vietnam War Story (TV Series)
as
Bookman
- An Old Ghost Walks the Earth (1988) - Bookman
1987
Michael Jackson: Bad (Music Video)
as
Mini Max
1987
Critical Condition
as
Ambulance Driver
1986
Miami Vice (TV Series)
as
Silk
- Streetwise (1986) - Silk
1986
Streets of Gold
as
Roland Jenkins
1984
All My Children (TV Series)
as
Marty
- Episode #1.3877 (1984) - Marty
Producer
-
Chronicles of the Mayan Tunnel (producer) (announced)
2023
Back on the Strip (producer)
2017
Armed Response (producer - produced by)
2017
The Recall (producer)
2012
Revelations of the Mayans: 2012 and Beyond (Documentary) (executive producer)
2004
Blade: Trinity (producer)
2002
Undisputed (executive producer)
2001
Dr. Ben (TV Movie documentary) (executive producer)
2000
Disappearing Acts (TV Movie) (executive producer)
2000
The Art of War (executive producer)
1998
Futuresport (TV Movie) (producer)
1998
Masters of the Martial Arts Presented by Wesley Snipes (TV Movie documentary) (executive producer)
1998
Down in the Delta (producer)
1998
The Big Hit (producer)
1996
John Henrik Clarke: A Great and Mighty Walk (Documentary) (executive producer)
Stunts
2002
Blade II (fight coordinator)
Soundtrack
2015
The Tonight Show Starring Jimmy Fallon (TV Series) (performer - 1 episode)
- Kaley Cuoco-Sweeting/Wesley Snipes/Chris Cornell (2015) - (performer: "Fame" - uncredited)
1990
Mo' Better Blues (performer: "Pop Top 40")
1986
Wildcats (performer: "Football Rap (End Credits)" - uncredited)
Miscellaneous
1998
Blade (martial arts choreographer)
Thanks
2013
To Wong with Kung Fu: Thanks for Everything, a 6 Year Old and an 8 Year Old (Short) (dedicatee)
2007
Wages of Sin (special thanks)
1996
Poetry, Passion, the Postman: The Poetic Return of Pablo Neruda (TV Movie documentary) (thanks - as Welsey Snipes)
1995
Fast Track (TV Movie) (special thanks)
Self
-
Invisible Universe (Documentary) (post-production)
as
Self
2014
Entertainment Tonight (TV Series)
as
Self
- Episode #42.292 (2023) - Self
- Episode #41.169 (2022) - Self
- Episode #41.62 (2021) - Self
- Episode #40.149 (2021) - Self
- ET Exclusives! (2020) - Self
- Robin Williams, in His Own Words - Recap (2014) - Self
- Robin Williams, in His Own Words (2014) - Self
- Episode dated 11 August 2014 (2014) - Self
- Episode dated 26 July 2014 (2014) - Self
- Episode dated 25 July 2014 (2014) - Self
2022
The Oscars (TV Special)
as
Self - Presenter
2010
The View (TV Series)
as
Self / Self - Guest
- Sen. Chuck Schumer/Wesley Snipes (2021) - Self
- Episode dated 5 March 2010 (2010) - Self - Guest
2021
Jimmy Kimmel Live! (TV Series)
as
Self - Guest
- Sacha Baron Cohen/Wesley Snipes/Charlotte Lawrence (2021) - Self - Guest
2020
IMDb on the Scene - Interviews (TV Series)
as
Self / Self - Guest
- Coming 2 America (2021) - Self
- Cut Throat City (2020) - Self - Guest
2020
2020 Golden Globe Awards (TV Special)
as
Self - Presenter
2019
Front Row Flynn (TV Series)
as
Self
- DOLEMITE IS MY NAME: Eddie Murphy, Wesley Snipes, Ruth E. Carter, Scott Alexander, Larry Karaszewski, moderator Kenya Barris (2019) - Self
2019
Dish Nation (TV Series)
as
Self
- Episode #8.25 (2019) - Self
2019
CTV News at 11:30 Toronto (TV Series)
as
Self
- Episode dated 7 September 2019 (2019) - Self
2017
Conan (TV Series)
as
Self - Guest
- Wesley Snipes/Louie Anderson/Drew Lynch (2017) - Self - Guest
2017
CBS This Morning (TV Series)
as
Self - Author, Talon of God
- Episode dated 25 July 2017 (2017) - Self - Author, Talon of God
2016
Corbin's Ride On (TV Series)
as
Self
- 2002 Centennial Road Run on Route 66, Joker Machine Factory, 2002 Daytona Bike Week with Wesley Snipes (2016) - Self
2014
IMDb: What to Watch (TV Series documentary)
as
Self
- Chi-Raq (2015) - Self
- The Expendables 3 (2014) - Self
2010
Made in Hollywood (TV Series)
as
Self
- The Theory of Everything/Creed/Chi-Raq/The Danish Girl/The Good Dinosaur (2015) - Self
- Brooklyn's Finest/Cop Out/Blood Done Sign My Name/The Runaways (2010) - Self
2014
The Insider (TV Series)
as
Self
- Episode #12.52 (2015) - Self
- Episode dated 12 August 2014 (2014) - Self
2015
Live with Kelly and Mark (TV Series)
as
Self - Guest
- Stanley Tucci/Wesley Snipes (2015) - Self - Guest
2015
Talk Stoop (TV Series)
as
Self
- Fall Preview (2015) - Self
2015
Late Night with Seth Meyers (TV Series)
as
Self
- Wesley Snipes/Randall Park/Martha Stewart/Stephen Perkins (2015) - Self
2015
Access Daily (TV Series)
as
Self
- Episode dated 18 September 2015 (2015) - Self
2015
Today (TV Series)
as
Self - Guest
- Episode dated 18 September 2015 (2015) - Self - Guest
2015
The Tonight Show Starring Jimmy Fallon (TV Series)
as
Self
- Kaley Cuoco-Sweeting/Wesley Snipes/Chris Cornell (2015) - Self
2015
TMZ Sports (TV Series)
as
Self
- Wesley Snipes -- FIGHTING ADVICE - 'Scream Like a Banshee' (2015) - Self
2014
The Expendables 3: New Blood - Stacked and Jacked (Video documentary short)
as
Self
2014
The Expendables 3: The Total Action Package (Video short)
as
Self
2014
The Making of 'the Expendables 3' (Video documentary)
as
Self
2014
The Gadget Show (TV Series documentary)
as
Self
- Episode #20.6 (2014) - Self
2014
Choccywoccydoodah (TV Series documentary)
as
Self
- Starstruck: Wesley Snipes (2014) - Self
2014
Extra (TV Series)
as
Self
- Episode dated 16 August 2014 (2014) - Self
2014
Good Morning America (TV Series)
as
Self - Guest
- Episode dated 11 August 2014 (2014) - Self - Guest
2014
Unscripted (TV Series)
as
Self
- Expendables 3 (2014) - Self
2014
GeekRockTV (TV Series)
as
Self
- Batman 75th/TMNT 30th Anniversary (2014) - Self
2014
Le grand journal de Canal+ (TV Series documentary)
as
Self
- Episode dated 17 May 2014 (2014) - Self
2014
Fox and Friends (TV Series)
as
Self
- Episode dated 15 March 2014 (2014) - Self
1993
Larry King Live (TV Series)
as
Self - Guest
- Wesley Snipes! (2010) - Self - Guest
- Episode dated 2 August 1993 (1993) - Self - Guest
2010
Brooklyn's Finest: An Eye for Detail (Video short)
as
Self
2010
Brooklyn's Finest: Boyz N the Real Hood (Video short)
as
Self
2010
Brooklyn's Finest: Three Cops and a Dealer (Video short)
as
Self
2010
Conflict and Chaos: The Life of a New York Cop (Video documentary short)
as
Self
2010
Tavis Smiley (TV Series)
as
Self - Guest
- Episode dated 5 March 2010 (2010) - Self - Guest
2010
Up Close with Carrie Keagan (TV Series)
as
Self - Guest
- Episode dated 3 March 2010 (2010) - Self - Guest
2010
Late Night with Jimmy Fallon (TV Series)
as
Self - Guest
- Episode dated 2 March 2010 (2010) - Self - Guest
2010
The Mo'Nique Show (TV Series)
as
Self - Guest
- Episode dated 2 March 2010 (2010) - Self - Guest
2008
Balls of Steel (TV Series)
as
Self
- Episode #3.4 (2008) - Self (uncredited)
- Episode #3.2 (2008) - Self
2007
The World Awaits: De La Hoya vs. Mayweather (TV Special)
as
Self - Audience Member (uncredited)
2005
Road to 'New Jack City' (Video documentary short)
as
Self
2005
Nightstalkers, Daywalkers, and Familiars: Inside the World of 'Blade Trinity' (Video documentary)
as
Self
2004
Hardwood Dreams: Ten Years Later (TV Movie documentary)
as
Narrator
2004
E! True Hollywood Story (TV Series documentary)
as
Self
- Jennifer Lopez (2004) - Self
2003
Spike Lee's '25th Hour': The Evolution of an American Filmmaker (Video documentary short)
as
Self
2002
The Blood Pact: Making of Blade II (Video documentary)
as
Self
2002
Late Night with Conan O'Brien (TV Series)
as
Self - Guest
- Wesley Snipes/Steve Coogan/Oasis (2002) - Self - Guest
2002
The Tonight Show with Jay Leno (TV Series)
as
Self - Guest
- Episode #10.133 (2002) - Self - Guest
2002
The Art of Action: Martial Arts in Motion Picture (TV Movie documentary)
as
Self - Interviewee (uncredited)
2002
Lennox Lewis vs. Mike Tyson (TV Special)
as
Self - Audience
2002
Rank (TV Series documentary)
as
Self
- 25 Toughest Stars (2002) - Self
1998
Howard Stern (TV Series)
as
Self - Guest
- Episode dated 29 March 2002 (2002) - Self - Guest
- Episode dated 16 September 1998 (1998) - Self - Guest
2001
Dr. Ben (TV Movie documentary)
as
Self
2000
The Directors (TV Series documentary)
as
Self
- The Films of Spike Lee (2000) - Self
1997
The Rosie O'Donnell Show (TV Series)
as
Self - Guest
- Episode dated 29 November 2000 (2000) - Self - Guest
- Episode dated 17 August 1998 (1998) - Self - Guest
- Episode dated 10 November 1997 (1997) - Self - Guest
1994
Late Show with David Letterman (TV Series)
as
Self / Self - Guest
- Episode dated 21 August 2000 (2000) - Self
- Episode dated 14 August 1998 (1998) - Self
- Episode dated 10 November 1997 (1997) - Self
- Episode dated 15 August 1996 (1996) - Self - Guest
- Episode dated 8 September 1995 (1995) - Self
- Episode dated 30 November 1994 (1994) - Self - Guest
2000
Stars and Bras (TV Movie documentary)
as
Self
2000
Arista Records' 25th Anniversary Celebration (TV Special documentary)
as
Self
1999
1999 Blockbuster Entertainment Awards (TV Special)
as
Self
1997
Clive Anderson All Talk (TV Series)
as
Self
- Episode #3.6 (1998) - Self
- Episode #2.8 (1997) - Self
1998
Vivement dimanche (TV Series)
as
Self
- Sylvie Vartan 1 (1998) - Self
1998
1998 VH1 Fashion Awards (TV Special)
as
Self
1998
Nulle part ailleurs. 1ère partie (TV Series)
as
Self
- Episode dated 26 October 1998 (1998) - Self
1998
The Howard Stern Radio Show (TV Series)
as
Self - Guest
- Episode dated 29 August 1998 (1998) - Self - Guest
1998
Masters of the Martial Arts Presented by Wesley Snipes (TV Movie documentary)
as
Self
1998
Jackie Chan: My Story (Video documentary)
as
Self
1998
Bravo Profiles: The Entertainment Business (TV Mini Series documentary)
as
Self
1996
Poetry, Passion, the Postman: The Poetic Return of Pablo Neruda (TV Movie documentary)
as
Self
1996
John Henrik Clarke: A Great and Mighty Walk (Documentary)
as
Narrator (voice)
1996
Biography (TV Series documentary)
as
Self
- Jackie Chan: From Stuntman to Superstar (1996) - Self
1995
HBO First Look (TV Series documentary short)
as
Self
- Money Train (1995) - Self
1995
1995 MTV Video Music Awards (TV Special)
as
Self
1995
The Annual 1995 ShoWest Awards (TV Special)
as
Self - Presenter
1995
Moviewatch (TV Series documentary)
as
Self - Interviewee
- From Birmingham (1995) - Self - Interviewee
1991
The Arsenio Hall Show (TV Series)
as
Self - Guest / Self
- Episode #6.157 (1994) - Self - Guest
- Episode #4.70 (1991) - Self
- Episode dated 31 March 1991 (1991) - Self - Guest
- Episode #3.118 (1991) - Self - Guest
1993
Hardwood Dreams (Documentary)
as
Narrator (voice)
1993
Big City (TV Series documentary)
as
Self
- Episode #1.25 (1993) - Self
1993
1993 MTV Movie Awards (TV Special)
as
Self - Nominee & Presenter
1993
25th NAACP Image Awards (TV Special)
as
Self
1992
The Real Malcolm X (TV Movie documentary)
as
Self - Actor
1991
Ebony/Jet Showcase (TV Series)
as
Self
- Episode dated 20 November 1992 (1992) - Self
- Episode dated 8 March 1991 (1991) - Self
1992
Def Comedy Jam (TV Series)
as
Self - Audience Member
- Episode #1.4 (1992) - Self - Audience Member (uncredited)
1992
1992 MTV Movie Awards (TV Special)
as
Self - Nominee & Presenter
1992
Siskel & Ebert (TV Series)
as
Self
- Patriot Games/Monster in a Box/Class Act/Zentropa (1992) - Self
1992
The 13th Annual American Black Achievement Awards (TV Special)
as
Self
1991
The Annual Artists Rights Foundation Gala (TV Special)
as
Self
1991
Late Night with David Letterman (TV Series)
as
Self
- Episode dated 29 March 1991 (1991) - Self
Archive Footage
-
Dangerous: The Short Films (Video)
as
Self
2020
Entertainment Tonight (TV Series)
as
Self
- Episode #42.294 (2023) - Self
- Episode #40.150 (2021) - Self
- Episode #39.306 (2020) - Self
- Episode #39.299 (2020) - Self
2022
Murder Inc Documentary (TV Series)
as
Self
- Get The Fortune (2022) - Self
2020
Minty Comedic Arts (TV Series)
as
Self
- 10 Things You Didn't Know About Blade (Movie) (2020) - Self
2020
A Year in Music (TV Series)
as
Self
- 1991 (2020) - Self
2017
Hell's Club Part 2. Another Night (Video short)
as
A Security Guard
2017
Abandoned (TV Series documentary short)
- McBarge (2017)
2015
Hell's Club (Video short)
as
A Security Guard
2009
Banda sonora (TV Series)
as
Mini Max
- Episode #5.3 (2009) - Mini Max
2008
The Factor (TV Series)
as
Self
- Episode dated 25 April 2008 (2008) - Self
- Episode dated 24 April 2008 (2008) - Self
- Episode dated 15 April 2008 (2008) - Self
- Episode dated 4 February 2008 (2008) - Self
- Episode dated 1 February 2008 (2008) - Self
- Episode dated 28 January 2008 (2008) - Self
- Episode dated 14 January 2008 (2008) - Self
2006
VH1 News Presents (TV Series documentary)
as
Self
- VH1 News Presents: Hollywood Secrets Revealed - Scenes They Don't Want You to See (2006) - Self
2005
Black in the 80s (TV Mini Series documentary)
- Color in Film (2005)
2003
Sendung ohne Namen (TV Series)
- Freunde? Haben Sie welche? (2003)
2002
taff (TV Series)
as
Self
- Episode dated 2 May 2002 (2002) - Self
2002
Ultimate Fights from the Movies (Video documentary)
as
Blade Trio (Blade)
1998
Siskel & Ebert (TV Series)
as
Self
- U.S. Marshals/Hush/The Big Lebowski/Twilight/Men with Guns (1998) - Self
1996
Film '72 (TV Series)
as
Self
- Episode dated 28 October 1996 (1996) - Self
References
Wesley Snipes Wikipedia
(Text) CC BY-SA