Covid-19
6.8

/

10

Alchetron

Rate This




Rick Famuyiwa




January 18, 2000





English






Comedy, Drama, Romance




Rick Famuyiwa, Todd Boyd




United States






July 16, 1999 (1999-07-16)




Rick Famuyiwa (story), Todd Boyd (story), Rick Famuyiwa (screenplay)




Omar Epps

(Mike),

Richard T. Jones

(Slim),

Taye Diggs

(Roland),

Malinda Williams

(Young Alicia),

Sean Nelson

(Young Mike),

Duane Finley

(Young Slim)


Taye Diggs and Sanaa Lathan appear in The Wood and Brown Sugar




From best friends to best men.
The Wood is a 1999 American coming of age film written by Rick Famuyiwa and Todd Boyd and directed by Rick Famuyiwa. The film stars Omar Epps, Richard T. Jones and Taye Diggs.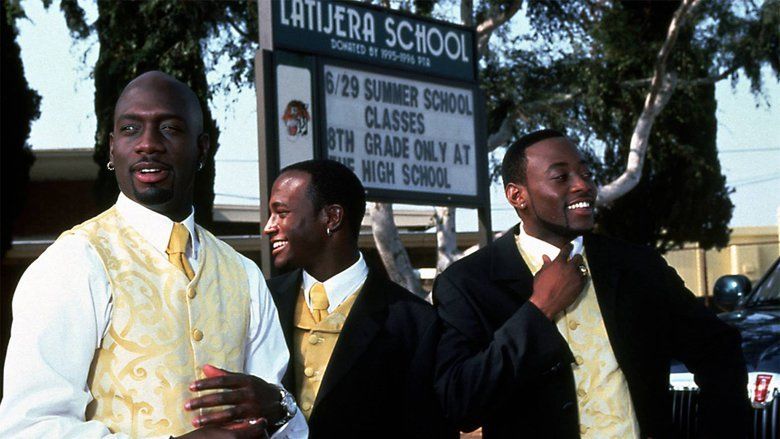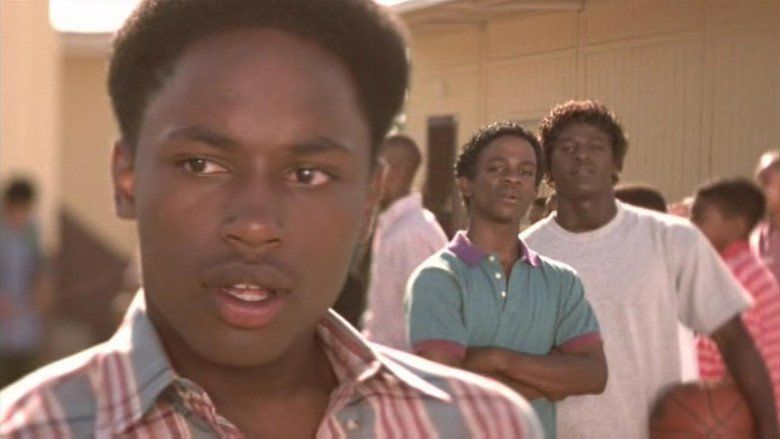 Roland (Taye Diggs) is getting married (and is currently missing) and Slim (Richard T. Jones), who scoffs at the idea of marriage, is furious at Roland for disappearing. The story reminisces back to Mike's (Omar Epps, portrayed as a youth by Sean Nelson) first encounters with Roland (Trent Cameron) and Slim (Duane Finley), his first real crush on a girl named Alicia (Malinda Williams), and the three young men's misadventures as teenagers growing up in 1980s Inglewood, California ("The Wood"). Shy and awkward, Mike sticks out like a sore thumb on his first day, but is quickly befriended by Slim and Roland.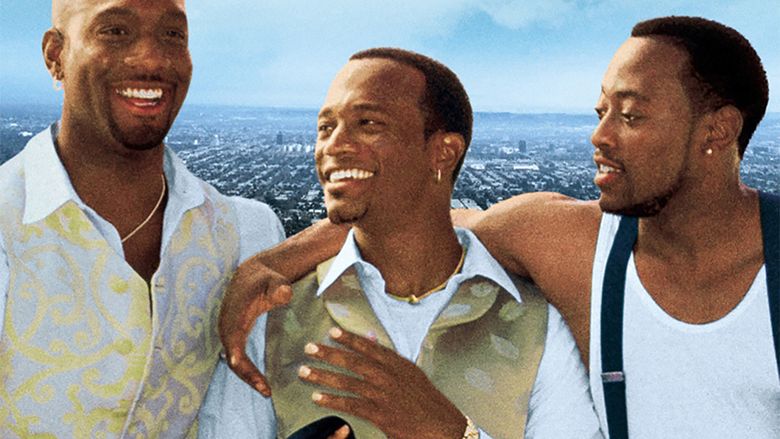 On a dare from Slim and Roland, Mike runs and grabs Alicia's butt, leading to a big fight with her big brother Stacey (De'Aundre Bonds), a Blood gang member. While he is thoroughly beat down, Mike earns Stacey's private respect for fighting back like a man. Meanwhile in present day, Mike and Slim go to find Roland for his wedding, when they get a call from Tanya (Tamala Jones) saying that she has him with her and that he is very drunk. They go to her house to pick him up to take him back to the wedding to marry his bride Lisa (LisaRaye McCoy) because they only have two hours before the ceremony begins.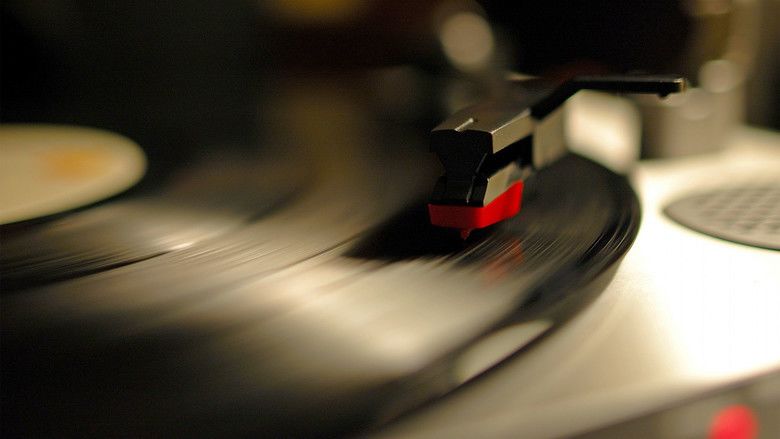 Back to their old school times: on their way to their first dance of the year, the boys go to a store that gets held up by Stacey, who recognizes the boys and offers them a ride to the dance. The boys almost get arrested by two cops due to Stacey's broken taillight. Mike's quick thinking prevents one of the cops from finding Stacey's gun and they are let go not realizing that the hold-up Stacey and Boo did is what gotten them off the hook. Impressed, Stacey begins a new friendship with Mike by apologizing for their prior run-in. However, he explains that he was protecting his sister, and, seeing how much Mike likes her, gives him advice on how to win her heart. When they get back to the dance, it is almost over and Mike gets to dance with Alicia and, at the end of the dance, gets her number. Mike and Alicia started dating for three weeks in junior high and then stayed friends. In the present day while reminiscing, Roland gets sick and throws up all over Slim and Mike. Now, the men only have an hour left before the wedding and they have to get cleaned up, so they take their clothes to the cleaners. Mike, returning to their memories when they were juniors in high school, remembers them thinking about sex, ways to get it and making a lot of bets as to who has it first. Mike has a girlfriend and Alicia has a boyfriend. Despite both of them already in a relationship with somebody else, one day Mike and Alicia walk to her house from the library talking about the Homecoming Dance. They hear the first song, to which they danced to remember their first kiss. They begin to have sex, but stop because Mike's condom breaks. Alicia tells Mike that Stacey should have a condom in his room. Mike finds a condom in Stacey's room and has to hide under his bed, so as not to get caught when Stacey and his girlfriend come home. After they leave, Mike goes back to Alicia's room and they finally make love. Mike wins the bet, but he doesn't tell Roland and Slim out of respect for Alicia. Mike, now hiding his still present shyness with a veil of over confidence, reconnects romantically with Alicia. It's revealed in the present that after high school, Alicia and Mike went their separate ways. The boys finally make it to the wedding and Roland apologizes to a furious Lisa for leaving her worried. Before the ceremony begins, Mike sees Alicia (Sanaa Lathan). Roland and Lisa get married. Mike tells his last childhood memory, and its when they go to a homecoming dance for their school and that they will be the boys from "The Wood".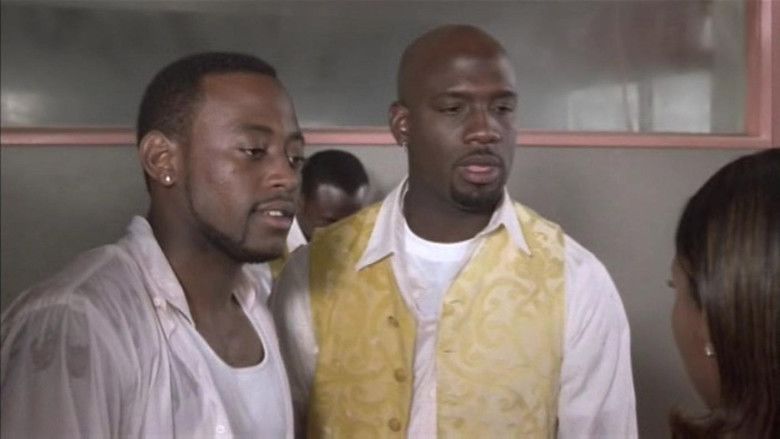 Omar Epps as Michael "Mike" Tarver, and he tells the story about how he and his friends grew up together in "The Wood".
Sean Nelson as Young Mike, is new from North Carolina, and just moved to Inglewood at a new school and became friends with Roland and Slim.
Richard T. Jones as Laveinio "Slim" Hightower he and Mike help Roland get back to the ceremony to get married.
Duane Finley as Young Slim, raised up in "The Wood" best friends with Roland growing up and then meeting the new kid on the block Mike. He was always asking for Roland to hook him up.
Taye Diggs as Roland Blackmon he is supposed to get married and has second thoughts about it and is found drunk by his two best friends.
Trent Cameron as Young Roland, he is hip, fresh, and cool, gets all the ladies, and he gets no play most of the time.
Sanaa Lathan as Alicia, an old childhood friend that grew up and came back to see Mike.
Malinda Williams as Young Alicia, she was hardcore, but sweet and in time she began to like Mike.
LisaRaye McCoy as Lisa, a bride getting ready to marry Roland, and gets upset about his disappearance.
De'Aundre Bonds as Stacey, and is Alicia's big brother that takes up for her when she is younger. He also is in a gang and reps with the set called "Bloods". Stacey reappears in the film Dope (2015 film)
Antwon Tanner as Boo, Stacey's homie and member of the "Bloods".
Tamala Jones as Tanya
Jascha Washington as Mike's younger brother
The film holds a 61% on Rotten Tomatoes based on 56 reviews, with the critical consensus: "A charming piece of work with believable characters."
Awards and nominations
2000 Black Reel Awards
Best Actor (Theatrical) — Sean Nelson (nominated)
Best Actress (Theatrical) — Malinda Williams (nominated)
Best Director (Theatrical) — Rick Famuyiwa (nominated)
Best Screenplay (Original or Adapted) — Rick Famuyiwa, Todd Boyd (nominated)
2000 NAACP Image Awards
Outstanding Motion Picture (nominated)
2001 ASCAP Film and Television Music Awards
Most Performed Songs from Motion Pictures — Joe, Jolyon Skinner: I Wanna Know (winner)
A soundtrack was released on July 13, 1999 by Jive Records featuring rap and R&B music. The soundtrack found great success, peaking at #16 on the Billboard 200 and #2 on the Top R&B/Hip-Hop Albums, and was certified gold by the RIAA on August 25, 1999.
The Wood Wikipedia
(Text) CC BY-SA
The Wood IMDb
The Wood themoviedb.org