The best man official trailer 1 terrence howard movie 1999 hd
The Best Man is a 1999 African American romantic comedy-drama film, written and directed by Malcolm D. Lee. It was produced by 40 Acres and a Mule Filmworks, with Lee's cousin, Spike Lee, serving as producer. The film stars Taye Diggs and Nia Long. A Christmas-themed sequel, The Best Man Holiday, was released on November 15, 2013 with a reunited cast.
Contents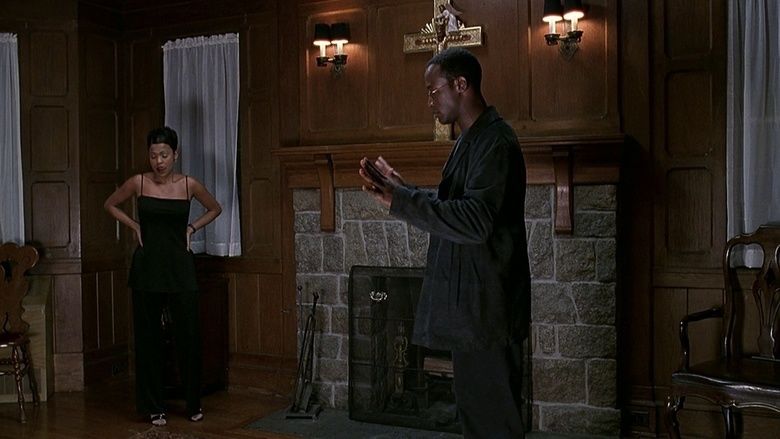 Plot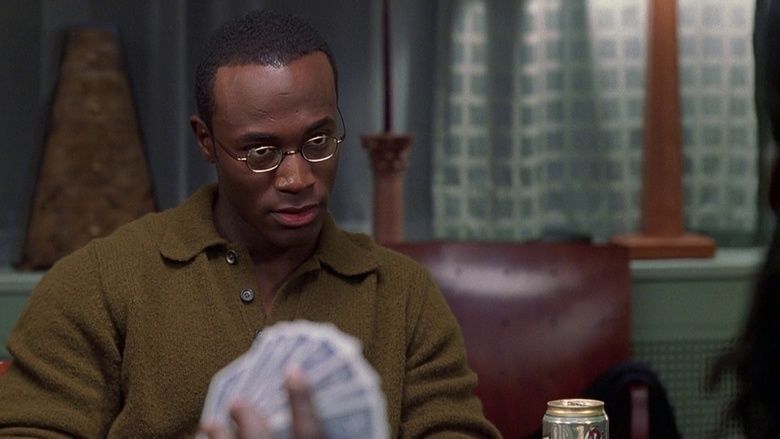 Harper Stewart (Diggs) is a writer living in Chicago with his beautiful and free-spirited girlfriend, Robin (Lathan). The movie opens with Harper returning home from a day of meetings to inform Robin that his semi-autobiographical debut novel, Unfinished Business, has been selected by Oprah's Book Club and will be fast-tracked for publication. They celebrate by lounging in a tub, but even though they have been dating for two years and all appears well in their relationship, Harper balks at the mention of marriage. Robin is hurt by his reaction and assumes it is because Harper still has feelings for the college girlfriend he wrote about in his novel. Despite this, Robin agrees to attend Harper's best friend's wedding in New York.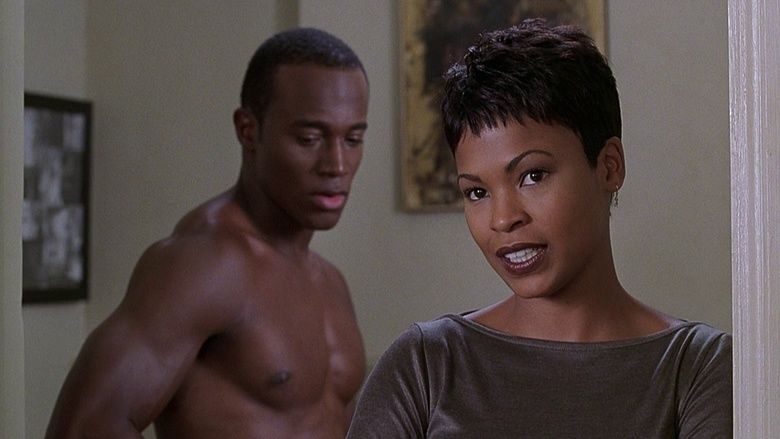 Harper, the designated best man, reunites with his college buddies ahead of the nuptials. The group includes: the groom Lance (Chestnut), a star athlete in college who is now a famous running back with the New York Giants; the bride Mia (Calhoun), his smart and devoted college sweetheart; Julian/Murch (Perrineau), a do-gooder type who has chosen to work with disadvantaged kids rather than take a high-paying job at a law firm; Quentin (Howard), a smooth-talker who jumps between different artistic pursuits as well as different women; and Jordan (Long), a successful and driven TV producer, who is eager to find out if her friendship with Harper could develop into something more. Also present is Shelby (De Sousa) - Mia's sorority sister and Murch's manipulative, domineering girlfriend whom the other men openly dislike.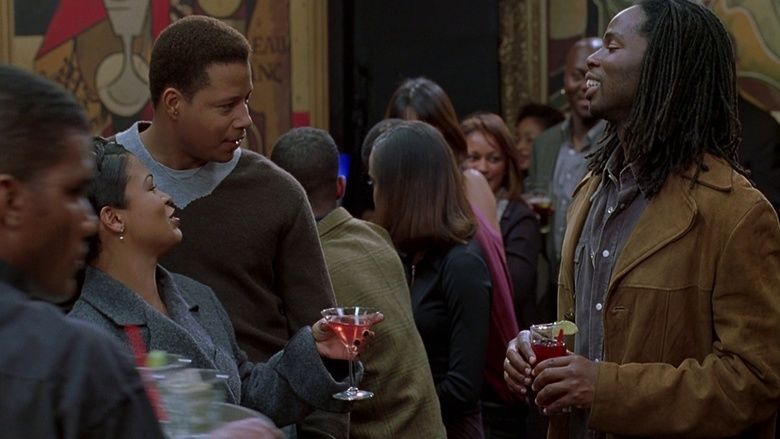 When Harper learns that Jordan has obtained an advance copy of his novel and that it is being passed around his inner circle, he begins to worry that his friends will recognize the thinly-veiled descriptions of themselves and each other contained in its pages. On the night of Lance's bachelor party, Murch resists Shelby's manipulations and joins the guys for a raunchy show. There, Murch becomes smitten with Candy (Hall), one of the strippers Quentin booked for the event. Harper, meanwhile, looks forward to Jordan's invitation to get together afterwards and see where their mutual attraction takes them. But things go awry when Harper tries to prevent Lance from finishing his novel and learning about the one night he and Mia spent together back in college. Lance learns the truth and attacks Harper for his betrayal, then calls off the wedding. A distraught Harper unloads on Jordan, blaming her for circulating the book ahead of the wedding. Jordan tells him he has no one to blame but himself, since he chose to expose those secrets.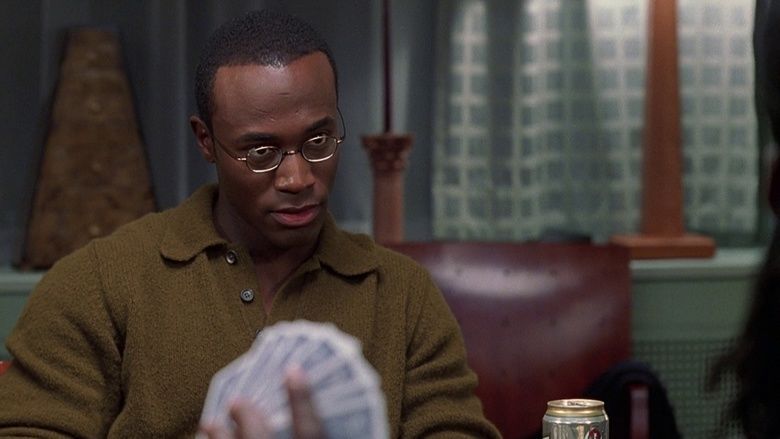 The next morning, Harper picks up Robin at the airport and confesses everything. She is heart-broken, but decides to attend the wedding because she owes it to herself to see what's been holding him back all this time. At church, when Lance is nowhere to be found, the friends debate what to do. Robin steps in to reassure a nervous Mia. Lance finally appears, saying that he wants to tell his parents himself that the wedding is off. Harper appeals to Lance's faith to make his realize the depth of his love for Mia, and the two get married in a touching ceremony. At the reception, Murch and Candy/Candance the college student, couple off, leaving a bitter Shelby to be teased by Quentin. Harper and Jordan acknowledge that they cannot recapture what they once had. He realizes his future is with Robin, and proposes to her on one knee in front of all the guests. The movie ends with a joyous rendition of the electric slide. (After the credits, we see Shelby and Quentin sharing an unexpected moment.)
Cast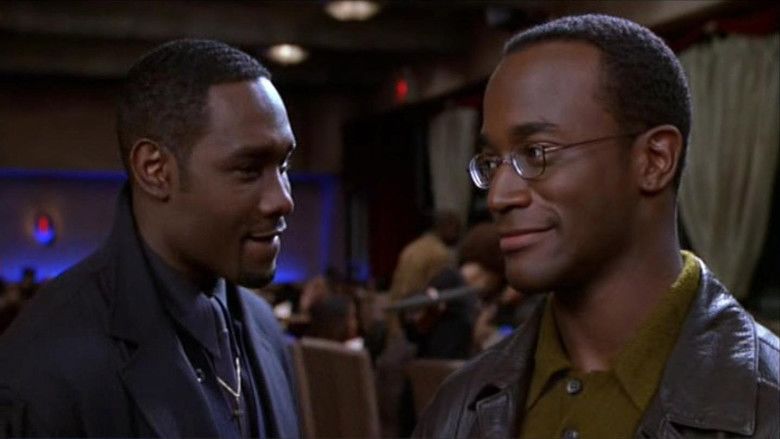 Taye Diggs as Harper Stewart
Nia Long as Jordan Armstrong
Morris Chestnut as Lance Sullivan
Harold Perrineau as Julian Murch
Terrence Howard as Quentin Spivey
Sanaa Lathan as Robyn
Melissa De Sousa as Shelby
Monica Calhoun as Mia Morgan
Jim Moody as Uncle Skeeter
Regina Hall as Candace "Candy" Sparks
Jarrod Bunch as Wayne
Victoria Dillard as Anita
Reception
The film received mostly positive reviews from critics. The film review website Allmovie gave the film 3/5 stars, with reviewer Jason Clark stating that while the film has "occasional moments of ripe humor, but it fails to say anything new about troubled weddings or the experience of being an upwardly mobile African-American looking for love." At Metacritic, the film averaged a favorable 61% rating from critics. Rotten Tomatoes gives the film a 72% positive rating based on reviews by 71 critics, with the site's consensus stating "With a strong cast and a host of well-defined characters, The Best Man is an intelligent, funny romantic comedy that marks an impressive debut for writer/director Malcolm D. Lee." The film has earned a B+ average from users at the Yahoo! Movies site.
Made on a relatively small budget of nine million dollars, the film went on to make over $34,000,000, nearly four times as much as it cost to produce the picture, by the end of its theatrical run.
The film received numerous awards and accolades. Terrence Howard's performance in particular earned much praise from many film critics, and in hindsight The Best Man is considered to be his breakout film. Later, he made the jump to other films and to the TV series Law and Order: Los Angeles. Jason Clark in his Allmovie review even stated that although Taye Diggs does well in his first true starring role, Howard "commands the screen with such abandon that one secretly wishes the film could have been all about his oddly captivating character". All eight of the principal cast members received nominations for the film at the 2000 NAACP Image Awards, with Howard and Nia Long winning. The film itself also won Outstanding Motion Picture.
Soundtrack
The film's soundtrack, released on October 12, 1999 by Sony Music Entertainment, peaked at number 2 on the Top R&B/Hip-Hop Albums charts and number 16 on The Billboard 200 in 1999.
(*): Indicates songs were released as singles
The song playing during the scene where Harper and Jordan almost make love in college is "As" by Stevie Wonder, from his classic 1976 album Songs in the Key of Life. It does not appear on the soundtrack album, but appears on the soundtrack for the sequel The Best Man Holiday covered by Anthony Hamilton and Marsha Ambrosius.
Also important to the plot of the film is the 1986 song "Candy" by Cameo (from the group's Word Up! album). Likewise, "Candy" does not appear on the soundtrack album for the film.
Although The Roots' "What You Want" plays over the opening credits, the lyrics are edited slightly. This is necessary because the version which appears on the soundtrack album contains a major plot spoiler.
Awards and nominations
2000 Black Reel Awards
Best Actor (Theatrical)—Taye Diggs (nominated)
Best Actress (Theatrical)—Nia Long (winner)
Best Director (Theatrical)—Malcolm D. Lee (winner)
Best Screenplay, Original or Adapted (Theatrical)—Malcolm D. Lee (winner)
Best Supporting Actor (Theatrical)—Terrence Howard (nominated)
2000 Chicago Film Critics Association Awards
Most Promising Actor—Terrence Howard (nominated)
2000 Independent Spirit Awards
Best Supporting Male—Terrence Howard (nominated)
2000 NAACP Image Awards
Outstanding Actor in a Motion Picture—Morris Chestnut (nominated)
Outstanding Actor in a Motion Picture—Taye Diggs (nominated)
Outstanding Actress in a Motion Picture—Monica Calhoun (nominated)
Outstanding Actress in a Motion Picture—Nia Long (winner)
Outstanding Motion Picture (winner)
Outstanding Supporting Actor in a Motion Picture—Harold Perrineau (nominated)
Outstanding Supporting Actor in a Motion Picture—Terrence Howard (winner)
Outstanding Supporting Actress in a Motion Picture—Melissa De Sousa (nominated)
Outstanding Supporting Actress in a Motion Picture—Sanaa Lathan (nominated)
References
The Best Man (1999 film) Wikipedia
(Text) CC BY-SA
The Best Man (1999 film) IMDb
The Best Man (1999 film) Rotten Tomatoes
The Best Man (1999 film) Metacritic
The Best Man (1999 film) themoviedb.org