Residence

California




Height

1.78 m




Years active

1988–present




Spouse

Keisha (m. 2006)




Name

Omar Epps




Siblings

Aisha Epps




Role

Actor










Born

July 20, 1973 (age 50) (

1973-07-20

) Brooklyn, New York, U.S.


Occupation

Actor, rapper, songwriter, record producer




Children

Aiyanna Epps, Amir Epps, K'mari Mae Epps




Movies and TV shows

House, Love & Basketball, Juice, Resurrection, The Wood


Similar People

Jesse Spencer, Robert Sean Leonard, Lisa Edelstein, Keisha, Sanaa Lathan


Profiles




Twitter

Facebook

Instagram
Actor omar epps on the importance of arts education in schools
Omar Hashim Epps (born July 20, 1973) is an American actor, rapper, songwriter, and record producer. His film roles include Juice, Higher Learning, The Wood, In Too Deep, and Love and Basketball. His television work includes the role of Dr. Dennis Gant on the medical drama series ER, J. Martin Bellamy in Resurrection and Dr. Eric Foreman on the Fox medical drama series House from 2004 to 2012.
Contents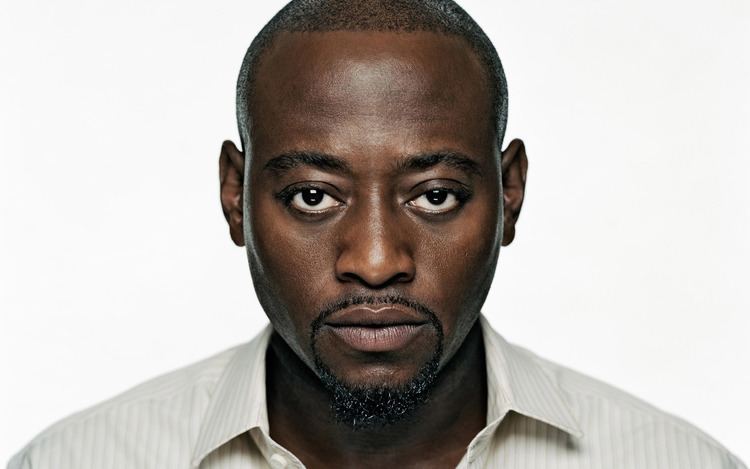 Sinner s prayer saigon feat omar epps and papoose
Early life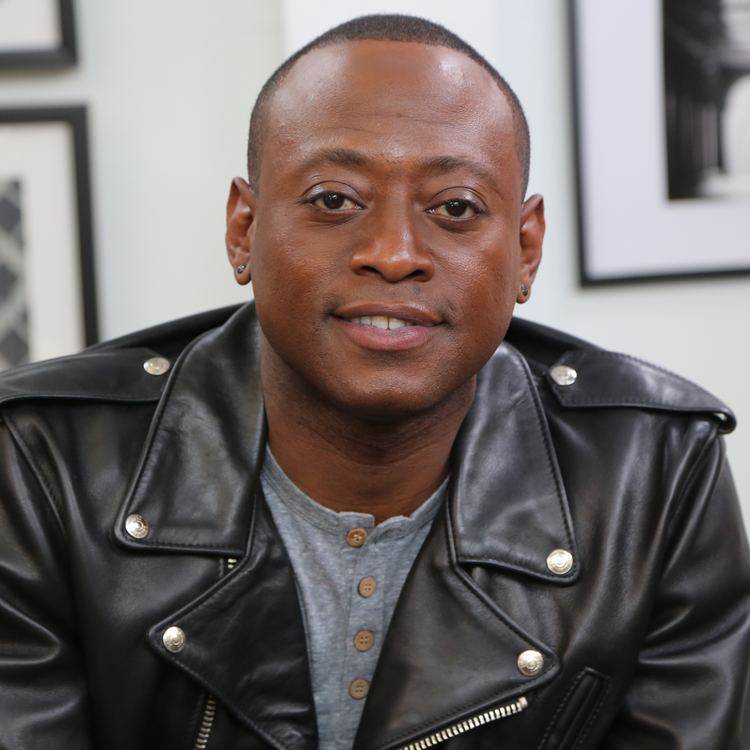 Epps was born in Brooklyn, New York. His parents divorced during his childhood and he was raised by his mother, Bonnie Maria Epps, an elementary school principal. He lived in several neighborhoods while growing up (Bedford-Stuyvesant, East New York and East Flatbush ). Before he started acting, he belonged to a rap group called Wolfpack which he formed with his cousin in 1991. He began writing poetry, short stories and songs at the age of ten and attended the Fiorello H. LaGuardia High School of Music & Art and Performing Arts.
Career
Early in Epps's career, he was most often cast in the roles of troubled teens and/or athletes. He made his feature film debut with rapper Tupac Shakur as the star of cinematographer Ernest Dickerson's directorial film debut Juice. The film is the violent and tragic story of four young men growing up in Harlem.
Epps followed up his performance in Juice as a running back in the college football drama The Program alongside James Caan.
Epps starred in the film "Deadly Voyage" produced by John Goldschmidt for HBO Pictures and BBC Films, and won the best actor award at the Monte Carlo Television Festival for portraying Kingsley Ofusu in this true story about African stowaways.
The following year, he switched to baseball as co-star of Major League II, taking over the role of Willie Mays Hayes from originator Wesley Snipes. His next athletic endeavor was playing a track and field star in John Singleton's Higher Learning, a look at the politics and racial tensions of college life.
Epps landed a role on the hit television drama ER for several episodes portraying Dr. Dennis Gant, a troubled surgical intern. After his television work on ER, Epps returned to the big screen in 1997 with a brief turn as a giddy moviegoer on a date with a woman played by Jada Pinkett, who ends up an early victim of a psycho slasher in the blockbuster sequel Scream 2. Also in 1997 Epps was the star of the fact-based HBO movie First Time Felon. He played a small-time criminal who goes through Chicago's boot camp reform system and undertakes a heroic flood rescue, only to then be faced with the adjustment of re-entering society with the mark of ex-con. In 1999 Epps was cast as Linc in The Mod Squad.
While The Mod Squad proved a critical and box-office bust, Epps's later 1999 effort The Wood offered him a serious and multi-dimensional role. Following a group of middle-class African Americans from youth to adulthood, The Wood, the debut effort from director-screenwriter Rick Famuyiwa, co-starred Richard T. Jones and Taye Diggs and received a push from co-producers MTV Films that ensured turnout of a sizable youth audience. Also in 1999, Epps was featured alongside Stanley Tucci and LL Cool J, playing an undercover detective who finds himself dangerously caught up in the illegal goings-on he is investigating in In Too Deep. 1999 also saw him lens the 1950s set murder mystery When Willows Touch, with James Earl Jones and Jada Pinkett Smith.
In 2000, Epps starred in Love & Basketball, featuring Alfre Woodard and Sanaa Lathan. He portrayed Quincy, the NBA hopeful who has a stormy relationship with an equally adept female basketball star Monica (Sanaa Lathan). The actor held supporting roles in a series of films, including Dracula 2000, Big Trouble, and the telepic Conviction. In this year he also had a leading role as a gangster in Brother, a movie by acclaimed Japanese actor/director Takeshi Kitano.
In 2004, Epps landed the role of drug-dealer-turned-prizefighter Luther Shaw, who falls under the tutelage of boxing promoter Jackie Kallen (Meg Ryan) in the biopic Against the Ropes.
Epps was a character in the video game Def Jam Fight for NY in 2004.
Also in 2004, Epps returned to television medical drama with his role as Dr. Eric Foreman on the Fox television series House. The role earned him a NAACP Image Award in 2007, 2008 and 2013 for Outstanding Supporting Actor in a Drama Series. In 2014, Epps took on the role of agent J. Martin Bellamy in the ABC television series, Resurrection. The series focuses on a number of individuals who return from the dead, and change the lives of their families and friends in Arcadia, Missouri.
Personal life
In 1999 Epps began dating Keisha Spivey Epps from the Hip-Hop group Total. The couple married in 2006. They have two children daughter K'mari Mae and son Amir. He also has a daughter, Aiyanna, from a previous relationship. He is fluent in Spanish and French.
Epps and actor/comedian Marlon Wayans were high school classmates at LaGuardia High, both graduating in 1990. Epps co-produced, along with Marlon and Shawn Wayans, the 1997−99 theme used for the sitcom The Wayans Brothers.
Discography
Omar Epps Presents... The Get Back (2004)
Filmography
Actor
-
The Deliverance (post-production)
-
The Perfect Couple (TV Mini Series) (post-production)
as
Dan Carter
- Episode #1.1 - Dan Carter
2021
Power Book III: Raising Kanan (TV Series)
as
Howard
- If Y'Don't Know, Now Y'Know (2022) - Howard
- Anti-Trust (2022) - Howard
- A House Is Not a Home (2022) - Howard
- No Love Lost (2022) - Howard
- It's a Business, Man (2022) - Howard
- What Happens in the Catskills (2022) - Howard
- Pay the Toll (2022) - Howard
- Sleeping Dogs (2022) - Howard
- Mind Your Business (2022) - Howard
- The More Things Change (2022) - Howard
- Paid in Full (2021) - Howard
- Loyal to the End (2021) - Howard
- The Cost of Business (2021) - Howard
- Stay in Your Lane (2021) - Howard
- Level Up (2021) - Howard
- Choose Your Battles (2021) - Howard
- Don't Sleep (2021) - Howard
- Stick and Move (2021) - Howard
- Reaping and Sowing (2021) - Howard
- Back in the Day (2021) - Howard
2022
The Devil You Know
as
Marcus Cowans
2020
Fatal Affair
as
David Hammond
2019
This Is Us (TV Series)
as
Darnell Hodges
- A Hell of a Week: Part One (2020) - Darnell Hodges
- The Dinner and the Date (2019) - Darnell Hodges
- Strangers (2019) - Darnell Hodges
2019
Trick
as
Det. Mike Denver
2016
Shooter (TV Series)
as
Isaac Johnson
- Red Light (2018) - Isaac Johnson
- Patron Saint (2018) - Isaac Johnson
- Family Fire (2018) - Isaac Johnson
- Orientation Day (2018) - Isaac Johnson
- Alpha Dog (2018) - Isaac Johnson
- The Red Badge (2018) - Isaac Johnson
- Swing Vote (2018) - Isaac Johnson
- Lines Crossed (2018) - Isaac Johnson
- A Call to Arms (2018) - Isaac Johnson
- The Importance of Service (2018) - Isaac Johnson
- Sins of the Father (2018) - Isaac Johnson
- Red Meat (2018) - Isaac Johnson
- Backroads (2018) - Isaac Johnson
- That'll Be the Day (2017) - Isaac Johnson
- Someplace Like Bolivia (2017) - Isaac Johnson
- Across the Rio Grande (2017) - Isaac Johnson
- The Man Called Noon (2017) - Isaac Johnson
- The Dark End of the Street (2017) - Isaac Johnson
- Don't Mess with Texas (2017) - Isaac Johnson
- Remember the Alamo (2017) - Isaac Johnson
- The Hunting Party (2017) - Isaac Johnson
- Primer Contact (2017) - Isaac Johnson
- Ballistic Advantage (2017) - Isaac Johnson
- Red on Red (2017) - Isaac Johnson
- Danger Close (2016) - Isaac Johnson
- Killing Zone (2016) - Isaac Johnson
- Recon by Fire (2016) - Isaac Johnson
- Overwatch (2016) - Isaac Johnson
- Musa Qala (2016) - Isaac Johnson
- Exfil (2016) - Isaac Johnson
- Point of Impact (2016) - Isaac Johnson
2016
Almost Christmas
as
Malachi
2013
Resurrection (TV Series)
as
J. Martin Bellamy
- Loved in Return (2015) - J. Martin Bellamy
- Steal Away (2015) - J. Martin Bellamy
- True Believer (2015) - J. Martin Bellamy
- Prophecy (2015) - J. Martin Bellamy
- Aftermath (2014) - J. Martin Bellamy
- Forsaken (2014) - J. Martin Bellamy
- Miracles (2014) - J. Martin Bellamy
- Afflictions (2014) - J. Martin Bellamy
- Will (2014) - J. Martin Bellamy
- Old Scars (2014) - J. Martin Bellamy
- Multiple (2014) - J. Martin Bellamy
- Echoes (2014) - J. Martin Bellamy
- Revelation (2014) - J. Martin Bellamy
- Torn Apart (2014) - J. Martin Bellamy
- Schemes of the Devil (2014) - J. Martin Bellamy
- Home (2014) - J. Martin Bellamy
- Insomnia (2014) - J. Martin Bellamy
- Us Against the World (2014) - J. Martin Bellamy
- Two Rivers (2014) - J. Martin Bellamy
- Unearth (2014) - J. Martin Bellamy
- The Returned (2013) - J. Martin Bellamy
2004
House M.D. (TV Series)
as
Dr. Eric Foreman
- Everybody Dies (2012) - Dr. Eric Foreman
- Holding On (2012) - Dr. Eric Foreman
- Post Mortem (2012) - Dr. Eric Foreman
- The C Word (2012) - Dr. Eric Foreman
- Body and Soul (2012) - Dr. Eric Foreman
- We Need the Eggs (2012) - Dr. Eric Foreman (credit only)
- Gut Check (2012) - Dr. Eric Foreman (credit only)
- Blowing the Whistle (2012) - Dr. Eric Foreman
- Love Is Blind (2012) - Dr. Eric Foreman (credit only)
- Man of the House (2012) - Dr. Eric Foreman
- Chase (2012) - Dr. Eric Foreman
- Nobody's Fault (2012) - Dr. Eric Foreman
- Runaways (2012) - Dr. Eric Foreman
- Better Half (2012) - Dr. Eric Foreman
- Perils of Paranoia (2011) - Dr. Eric Foreman
- Dead & Buried (2011) - Dr. Eric Foreman
- Parents (2011) - Dr. Eric Foreman
- The Confession (2011) - Dr. Eric Foreman
- Risky Business (2011) - Dr. Eric Foreman
- Charity Case (2011) - Dr. Eric Foreman
- Transplant (2011) - Dr. Eric Foreman
- Moving On (2011) - Dr. Eric Foreman
- After Hours (2011) - Dr. Eric Foreman
- The Fix (2011) - Dr. Eric Foreman
- Changes (2011) - Dr. Eric Foreman
- Last Temptation (2011) - Dr. Eric Foreman
- The Dig (2011) - Dr. Eric Foreman
- Fall from Grace (2011) - Dr. Eric Foreman
- Out of the Chute (2011) - Dr. Eric Foreman
- Bombshells (2011) - Dr. Eric Foreman
- Recession Proof (2011) - Dr. Eric Foreman
- Two Stories (2011) - Dr. Eric Foreman
- You Must Remember This (2011) - Dr. Eric Foreman
- Family Practice (2011) - Dr. Eric Foreman
- Carrot or Stick (2011) - Dr. Eric Foreman
- Larger Than Life (2011) - Dr. Eric Foreman
- Small Sacrifices (2010) - Dr. Eric Foreman
- A Pox on Our House (2010) - Dr. Eric Foreman
- Office Politics (2010) - Dr. Eric Foreman
- Unplanned Parenthood (2010) - Dr. Eric Foreman
- Massage Therapy (2010) - Dr. Eric Foreman
- Unwritten (2010) - Dr. Eric Foreman
- Selfish (2010) - Dr. Eric Foreman
- Now What? (2010) - Dr. Eric Foreman
- Help Me (2010) - Dr. Eric Foreman
- Baggage (2010) - Dr. Eric Foreman
- The Choice (2010) - Dr. Eric Foreman
- Open and Shut (2010) - Dr. Eric Foreman
- Knight Fall (2010) - Dr. Eric Foreman
- Lockdown (2010) - Dr. Eric Foreman
- Black Hole (2010) - Dr. Eric Foreman
- Private Lives (2010) - Dr. Eric Foreman
- 5 to 9 (2010) - Dr. Eric Foreman
- Moving the Chains (2010) - Dr. Eric Foreman
- Remorse (2010) - Dr. Eric Foreman
- The Down Low (2010) - Dr. Eric Foreman
- Wilson (2009) - Dr. Eric Foreman
- Ignorance Is Bliss (2009) - Dr. Eric Foreman
- Teamwork (2009) - Dr. Eric Foreman
- Known Unknowns (2009) - Dr. Eric Foreman
- Brave Heart (2009) - Dr. Eric Foreman
- Instant Karma (2009) - Dr. Eric Foreman
- The Tyrant (2009) - Dr. Eric Foreman
- Epic Fail (2009) - Dr. Eric Foreman
- Both Sides Now (2009) - Dr. Eric Foreman
- Under My Skin (2009) - Dr. Eric Foreman
- House Divided (2009) - Dr. Eric Foreman
- Saviors (2009) - Dr. Eric Foreman
- Simple Explanation (2009) - Dr. Eric Foreman
- Locked In (2009) - Dr. Eric Foreman
- Here Kitty (2009) - Dr. Eric Foreman
- The Social Contract (2009) - Dr. Eric Foreman
- The Softer Side (2009) - Dr. Eric Foreman
- Unfaithful (2009) - Dr. Eric Foreman
- The Greater Good (2009) - Dr. Eric Foreman
- Big Baby (2009) - Dr. Eric Foreman
- Painless (2009) - Dr. Eric Foreman
- Joy to the World (2008) - Dr. Eric Foreman
- Let Them Eat Cake (2008) - Dr. Eric Foreman
- Last Resort (2008) - Dr. Eric Foreman
- Emancipation (2008) - Dr. Eric Foreman
- The Itch (2008) - Dr. Eric Foreman
- Joy (2008) - Dr. Eric Foreman
- Lucky Thirteen (2008) - Dr. Eric Foreman
- Birthmarks (2008) - Dr. Eric Foreman
- Adverse Events (2008) - Dr. Eric Foreman
- Not Cancer (2008) - Dr. Eric Foreman
- Dying Changes Everything (2008) - Dr. Eric Foreman
- Wilson's Heart (2008) - Dr. Eric Foreman
- House's Head (2008) - Dr. Eric Foreman
- Living the Dream (2008) - Dr. Eric Foreman
- No More Mr. Nice Guy (2008) - Dr. Eric Foreman
- Don't Ever Change (2008) - Dr. Eric Foreman
- Frozen (2008) - Dr. Eric Foreman
- It's a Wonderful Lie (2008) - Dr. Eric Foreman
- Games (2007) - Dr. Eric Foreman
- You Don't Want to Know (2007) - Dr. Eric Foreman
- Ugly (2007) - Dr. Eric Foreman
- Whatever It Takes (2007) - Dr. Eric Foreman
- Mirror Mirror (2007) - Dr. Eric Foreman
- Guardian Angels (2007) - Dr. Eric Foreman
- 97 Seconds (2007) - Dr. Eric Foreman
- The Right Stuff (2007) - Dr. Eric Foreman
- Human Error (2007) - Dr. Eric Foreman
- The Jerk (2007) - Dr. Eric Foreman
- Resignation (2007) - Dr. Eric Foreman
- Family (2007) - Dr. Eric Foreman
- House Training (2007) - Dr. Eric Foreman
- Act Your Age (2007) - Dr. Eric Foreman
- Airborne (2007) - Dr. Eric Foreman
- Fetal Position (2007) - Dr. Eric Foreman
- Top Secret (2007) - Dr. Eric Foreman
- Half-Wit (2007) - Dr. Eric Foreman
- Insensitive (2007) - Dr. Eric Foreman
- Needle in a Haystack (2007) - Dr. Eric Foreman
- One Day, One Room (2007) - Dr. Eric Foreman
- Words and Deeds (2007) - Dr. Eric Foreman
- Merry Little Christmas (2006) - Dr. Eric Foreman
- Finding Judas (2006) - Dr. Eric Foreman
- Whac-A-Mole (2006) - Dr. Eric Foreman
- Son of Coma Guy (2006) - Dr. Eric Foreman
- Que Será Será (2006) - Dr. Eric Foreman
- Fools for Love (2006) - Dr. Eric Foreman
- Lines in the Sand (2006) - Dr. Eric Foreman
- Informed Consent (2006) - Dr. Eric Foreman
- Cane and Able (2006) - Dr. Eric Foreman
- Meaning (2006) - Dr. Eric Foreman
- No Reason (2006) - Dr. Eric Foreman
- Who's Your Daddy? (2006) - Dr. Eric Foreman
- Forever (2006) - Dr. Eric Foreman
- Euphoria: Part 2 (2006) - Dr. Eric Foreman
- Euphoria: Part 1 (2006) - Dr. Eric Foreman
- House vs. God (2006) - Dr. Eric Foreman
- Sleeping Dogs Lie (2006) - Dr. Eric Foreman
- All In (2006) - Dr. Eric Foreman
- Safe (2006) - Dr. Eric Foreman
- Clueless (2006) - Dr. Eric Foreman
- Sex Kills (2006) - Dr. Eric Foreman
- Skin Deep (2006) - Dr. Eric Foreman
- Distractions (2006) - Dr. Eric Foreman
- Need to Know (2006) - Dr. Eric Foreman
- Failure to Communicate (2006) - Dr. Eric Foreman
- Deception (2005) - Dr. Eric Foreman
- The Mistake (2005) - Dr. Eric Foreman
- Hunting (2005) - Dr. Eric Foreman
- Spin (2005) - Dr. Eric Foreman
- Daddy's Boy (2005) - Dr. Eric Foreman
- TB or Not TB (2005) - Dr. Eric Foreman
- Humpty Dumpty (2005) - Dr. Eric Foreman
- Autopsy (2005) - Dr. Eric Foreman
- Acceptance (2005) - Dr. Eric Foreman
- Honeymoon (2005) - Dr. Eric Foreman
- Three Stories (2005) - Dr. Eric Foreman
- Love Hurts (2005) - Dr. Eric Foreman
- Kids (2005) - Dr. Eric Foreman
- Babies & Bathwater (2005) - Dr. Eric Foreman
- Role Model (2005) - Dr. Eric Foreman
- Heavy (2005) - Dr. Eric Foreman
- Mob Rules (2005) - Dr. Eric Foreman
- Control (2005) - Dr. Eric Foreman
- Cursed (2005) - Dr. Eric Foreman
- Sports Medicine (2005) - Dr. Eric Foreman
- Detox (2005) - Dr. Eric Foreman
- Histories (2005) - Dr. Eric Foreman
- DNR (2005) - Dr. Eric Foreman
- Poison (2005) - Dr. Eric Foreman
- Fidelity (2004) - Dr. Eric Foreman
- The Socratic Method (2004) - Dr. Eric Foreman
- Damned If You Do (2004) - Dr. Eric Foreman
- Maternity (2004) - Dr. Eric Foreman
- Occam's Razor (2004) - Dr. Eric Foreman
- Paternity (2004) - Dr. Eric Foreman
- Pilot (2004) - Dr. Eric Foreman
2004
Def Jam: Fight for NY (Video Game)
as
O. E. (voice)
2004
Against the Ropes
as
Luther Shaw
2002
Conviction (TV Movie)
as
Carl Upchurch
2002
Big Trouble
as
FBI Agent Alan Seitz
2001
MTV 20: Jams (Video)(segment "Sentimental")
2000
Love & Basketball
as
Quincy McCall
1999
In Too Deep
as
Jeff Cole / J. Reid
1999
Breakfast of Champions
as
Wayne Hoobler
1998
Blossoms and Veils (Short)
as
Thee
1997
First Time Felon (TV Movie)
as
Greg Yance
1996
ER (TV Series)
as
Dr. Dennis Gant
- Night Shift (1997) - Dr. Dennis Gant
- Homeless for the Holidays (1996) - Dr. Dennis Gant
- Ask Me No Questions, I'll Tell You No Lies (1996) - Dr. Dennis Gant
- No Brain, No Gain (1996) - Dr. Dennis Gant
- Fear of Flying (1996) - Dr. Dennis Gant
- Ghosts (1996) - Dr. Dennis Gant
- Last Call (1996) - Dr. Dennis Gant
- Don't Ask, Don't Tell (1996) - Dr. Dennis Gant
- Let the Games Begin (1996) - Dr. Dennis Gant
- Doctor Carter, I Presume (1996) - Dr. Dennis Gant
1996
Screen Two (TV Series)
as
Kingsley
- Deadly Voyage (1996) - Kingsley
1996
Don't Be a Menace to South Central While Drinking Your Juice in the Hood
as
Malik
1995
Deborah Cox: Sentimental (Music Video)
as
Man
1995
Higher Learning
as
Malik Williams
1994
Major League II
as
Willie Mays Hayes
1993
Positive K: Ain't No Crime (Music Video)
as
Dice Player
1993
The Program
as
Darnell Jefferson
1993
Daybreak (TV Movie)
as
Hunter
1993
Street Justice (TV Series)
as
Clint
- Black or Blue (1993) - Clint
1992
Here and Now (TV Series)
as
Curtis
- Lovers and Other Dangers (1992) - Curtis
- Pilot (1992) - Curtis
1991
ABC Afterschool Specials (TV Series)
as
Deron
- In the Shadow of Love: A Teen AIDS Story (1991) - Deron
1988
The Green Flash (Short)
as
Charlie
Music Department
1997
The Wayans Bros. (TV Series) (composer - 44 episodes)
- Rope-a-Dope (1999) - (composer: theme music)
- Three on a Couch (1999) - (composer: theme music)
- Dream Girl (1999) - (composer: theme music)
- Everybody Loves Shawn (1999) - (composer: theme music)
- Hip Hop Pops (1999) - (composer: theme music)
- Crazy 4 U (1999) - (composer: theme music)
- Pops Gets Evicted (1999) - (composer: theme music)
- Jump! (1999) - (composer: theme music)
- Saving Private Marlon (1999) - (composer: theme music)
- Big Brother (1999) - (composer: theme music)
- Green Card (1999) - (composer: theme music)
- A Country Christmas (1998) - (composer: theme music)
- Marlon Joins a Cult (1998) - (composer: theme music)
- Misery (1998) - (composer: theme music)
- The High Life (1998) - (composer: theme music)
- The Kiss (1998) - (composer: theme music)
- Escorting Ain't Easy (1998) - (composer: theme music)
- Ho's on First (1998) - (composer: theme music)
- Romeo & J'Leeta (1998) - (composer: theme music)
- Pops' Campaign (1998) - (composer: theme music)
- Six Degrees of Marlon (1998) - (composer: theme music)
- Brother Can You Spare a Dime? (1998) - (composer: theme music)
- Fire! (1998) - (composer: theme music)
- Recipe for Success (1998) - (composer: theme music)
- Bringing It All Back Home (1998) - (composer: theme music)
- Talk Is Cheap (1998) - (composer: theme music)
- Busta Saves the Day (1998) - (composer: theme music)
- The Rich Girl (1998) - (composer: theme music)
- Help a Brother Out (1998) - (composer: theme music)
- Independence Day (1998) - (composer: theme music)
- Dee's Dee-lemma (1998) - (composer: theme music)
- The Son of Marlon (1998) - (composer: theme music)
- Raging Marlon (1998) - (composer: theme music)
- All in the Family Feud (1998) - (composer: theme music)
- Ted's Revenge (1997) - (composer: theme music)
- Can I Get a Witness? (1997) - (composer: theme music)
- I Was En Vogue's Love Slave (1997) - (composer: theme music)
- Pops' Last Hurrah (1997) - (composer: theme music)
- Odd Man Out (1997) - (composer: theme music)
- Unspoken Token (1997) - (composer: theme music)
- Stand Up Guy (1997) - (composer: theme music)
- Pops' Daughter (1997) - (composer: theme music)
- Prom Fright (1997) - (composer: theme music)
- Marlon's Return (1997) - (composer: theme music)
Producer
2022
The Devil You Know (executive producer)
2015
Daddy Don't Go (Documentary) (executive producer)
2013
Tripaholics (TV Series) (executive producer - 6 episodes)
- New Orleans (2013) - (executive producer)
- Israel (2013) - (executive producer)
- Marrakech (2013) - (executive producer)
- Alaska (2013) - (executive producer)
- Key West (2013) - (executive producer)
- Budapest (2013) - (executive producer)
2012
You, Me & The Circus (producer)
Soundtrack
2010
House M.D. (TV Series) (performer - 1 episode)
- The Choice (2010) - (performer: "Midnight Train to Georgia" - uncredited)
1996
Kazaam (writer: "If You Believe")
Thanks
2022
The Curse of Bridge Hollow (Marlon Wayans would like to thank)
2013
A Haunted House (special thanks)
Self
-
Unbreaking America: Justice for Sale (Short)
as
Self
1999
The Daily Show (TV Series)
as
Self
- Omar Epps (2023) - Self
- Omar Epps (1999) - Self
2016
Watch What Happens Live with Andy Cohen (TV Series)
as
Self - Guest / Self
- Christina Ricci & Omar Epps (2022) - Self - Guest
- Mo'Nique, Gabrielle Union, & Omar Epps (2016) - Self
2022
GMA3: What You Need to Know (TV Series)
as
Self
- Rick Klein/Amanda Sun/Zohreen Shah/Omar Epps (2022) - Self
2016
Today (TV Series)
as
Self - Guest
- Episode dated 7 November 2022 (2022) - Self - Guest
- Episode dated 28 March 2022 (2022) - Self - Guest
- Episode dated 29 June 2018 (2018) - Self - Guest
- Episode dated 1 November 2016 (2016) - Self - Guest
2004
Live with Kelly and Mark (TV Series)
as
Self / Self - Guest
- Omar Epps/Billy Eichner (2022) - Self - Guest
- Andy Samberg/Omar Epps/AJR (2014) - Self
- Omar Epps/Anna Chlumsky (2014) - Self
- Episode dated 25 February 2005 (2005) - Self
- Episode dated 20 February 2004 (2004) - Self
2018
The Wendy Williams Show (TV Series)
as
Self
- Michael Rapaport/Omar Epps (2022) - Self
- Omar Epps! (2018) - Self
2016
Made in Hollywood (TV Series)
as
Self
- Sonic the Hedgehog 2/Slow Horses (2022) - Self
- Arrival/Almost Christmas/Billy Lynn's Long Halftime Walk/Shut In (2016) - Self
2015
The Real (TV Series)
as
Self
- Omar Epps/AJ "Akua" Johnson (2022) - Self
- Omar Epps/Ashanti/Steals on the Real/Elmo Music Giveaway (2016) - Self
- Omar Epps/Steals on the Real/A Place to Sleep/Hostess Gifts (2015) - Self
2022
Tamron Hall (TV Series)
as
Self
- Omar Epps/Sasheer Zamata/Grace Fisher (2022) - Self
2021
Hollywood First Look (TV Series)
as
Self
- Episode #3.58 (2021) - Self
2021
Pop Culture Weekly with Kyle Mcmahon (TV Series)
as
Self
- Cast of Power Book III: Raising Kanan (Patina Miller, MeKai Curtis, Omar Epps, Joey Bada$$ & creator Sascha Penn) (2021) - Self
2020
Access Hollywood (TV Series)
as
Self
- Transformation Tuesday #5 (2020) - Self
- Transformation Tuesday #3 (2020) - Self
2014
Dish Nation (TV Series)
as
Self
- Episode #8.233 (2020) - Self
- Episode #6.190 (2018) - Self
- Episode #2.153 (2014) - Self
2015
Entertainment Tonight (TV Series)
as
Self
- Episode #39.267 (2020) - Self
- Episode #36.51 (2016) - Self
- Episode dated 24 December 2015 (2015) - Self
2020
Extra (TV Series)
as
Self
- Episode #26.267 (2020) - Self
2019
Jemele Hill Is Unbothered (Podcast Series)
as
Self - Guest
- Omar Epps - Duality (2019) - Self - Guest
2019
The D.L. Hughley Show (TV Series)
as
Self - Guest
- Episode #1.49 (2019) - Self - Guest
2018
Really Famous with Kara Mayer Robinson (TV Series)
as
Self - Guest
- Omar Epps (2018) - Self - Guest
2018
Ok! TV (TV Series)
as
Self
- Episode #3.239 (2018) - Self
2017
ESPN First Take (TV Series)
as
Self
- Dallas: Darren Woodson/Deion Sanders/Omar Epps/Rachel Lindsey/Will Cain (2017) - Self
2016
WGN Morning News (TV Series)
as
Self
- Episode dated 17 July 2017 (2017) - Self
- Episode dated 10 November 2016 (2016) - Self
2016
WWE Smackdown! (TV Series)
as
Self
- I Don't Do Charity Cases (2016) - Self
2016
Access Daily (TV Series)
as
Self
- Episode dated 24 November 2016 (2016) - Self
- Episode dated 15 November 2016 (2016) - Self
2016
Hollywood Today Live (TV Series)
as
Self
- Omar Epps/Mo McRae (2016) - Self
2016
PoliticKING with Larry King (TV Series)
as
Self - Guest
- What Trump's Early Staff Picks Say About the Way He'll Govern (2016) - Self - Guest
2016
Steve Harvey (TV Series)
as
Self
- An Update with Steve's "30-Day Date" Couples, Before They Move in Together!/Omar Epps on His New Movie, "Almost Christmas"/Smoothie Recipes (2016) - Self
2016
The Insider (TV Series)
as
Self
- Episode #13.50 (2016) - Self
2016
Family Feud (TV Series)
as
Self - Contestant
- Episode #18.51 (2016) - Self - Contestant
2016
2016 Election Night Viewing Party (TV Special)
as
Self
2015
The 46th Annual NAACP Image Awards (TV Special)
as
Self
2005
Jimmy Kimmel Live! (TV Series)
as
Self
- Kaley Cuoco-Sweeting/Omar Epps/Steel Panther (2015) - Self
- Jane Lynch/Omar Epps/Amos Lee (2014) - Self
- Episode #4.20 (2005) - Self
2014
Good Morning America (TV Series)
as
Self
- Episode dated 26 September 2014 (2014) - Self
2014
Resurrection: A Second Chance (TV Movie documentary)
as
Agent Martin Bellamy
2012
Larry King Now (TV Series)
as
Self - Guest
- Omar Epps (2014) - Self - Guest
- Celebrity Politics: Omar Epps & Dean Cain (2012) - Self - Guest
2014
The Queen Latifah Show (TV Series)
as
Self
- 'Veronica Mars' Star Kristen Bell/Actor Omar Epps/Musical Guest Matt Goss/The Stars of "Swamp People" (2014) - Self
2014
Rachael Ray (TV Series)
as
Self
- Bill Bellamy Is Hanging with Rach to Whip Up His Favorite Snacks for Lazy Days! Plus, Omar Epps Is in the House! (2014) - Self
2014
The Arsenio Hall Show (TV Series)
as
Self - Guest
- Episode #1.119 (2014) - Self - Guest
2014
The Chew (TV Series)
as
Self
- Set It and Forget It (2014) - Self
2014
The View (TV Series)
as
Self
- Guest Co-Hostess Rachel Campos-Duffy/Tom Selleck/Omar Epps/Thomas Rhett (2014) - Self
2012
House: Swan Song (TV Movie documentary)
as
Self
2009
The 40th NAACP Image Awards (TV Special)
as
Self
2009
The 35th Annual People's Choice Awards (TV Special)
as
Self
2008
House, M.D., Season Four: New Beginnings (Video documentary short)
as
Foreman - Dr Eric
2007
2007 Primetime Creative Arts Emmy Awards (TV Special)
as
Self
2007
38th NAACP Image Awards (TV Special)
as
Self
2006
House Unplugged (TV Movie documentary)
as
Self
2006
The Megan Mullally Show (TV Series)
as
Self
- Episode #1.7 (2006) - Self
2006
House: Paley Fest. 2006 (TV Special)
as
Self
2005
The Ellen DeGeneres Show (TV Series)
as
Self
- Episode #3.166 (2006) - Self
- Jennifer Lopez/Anthony Fadarov (2005) - Self
2000
Late Night with Conan O'Brien (TV Series)
as
Self - Guest
- Larry King/Omar Epps/Sheila Kelley (2006) - Self - Guest
- Barbara Walters/Omar Epps/The Futureheads (2005) - Self - Guest
- Kristin Davis/Omar Epps/The Holmes Brothers (2004) - Self - Guest
- Matt Lauer/Omar Epps/Denis Hamill (2000) - Self - Guest
2006
PaleyFest L.A. (TV Special)
as
Self
2005
Tavis Smiley (TV Series)
as
Self
- Episode dated 22 April 2005 (2005) - Self
2004
The 2004 Billboard Music Awards (TV Special)
as
Self
2004
Last Call with Carson Daly (TV Series)
as
Self
- Episode dated 19 February 2004 (2004) - Self
2003
ESPY Awards (TV Special)
as
Self
2003
34th NAACP Image Awards (TV Special)
as
Self
2001
The 2001 IFP/West Independent Spirit Awards (TV Special)
as
Self - Presenter
2001
32nd NAACP Image Awards (TV Special)
as
Self
2000
2000 Essence Awards (TV Special)
as
Self
2000
Get it up (Music Video)
as
Self
2000
Scenes by the Sea: Takeshi Kitano (TV Movie documentary)
as
Self
1999
The Rosie O'Donnell Show (TV Series)
as
Self
- Episode dated 19 December 2000 (2000) - Self
- Episode dated 11 April 2000 (2000) - Self
- Episode dated 24 March 1999 (1999) - Self
2000
The Eighth Annual Diversity Awards (TV Special)
as
Self
2000
Behind the Scream (Video documentary short)
as
Self
2000
MTV Fashionably Loud: Spring Break, Cancun 2000 (TV Movie)
as
Self
1999
The Late Late Show with Craig Kilborn (TV Series)
as
Self
- Episode dated 26 August 1999 (1999) - Self
1999
Late Show with David Letterman (TV Series)
as
Self
- Episode dated 20 August 1999 (1999) - Self
1999
The Tonight Show with Jay Leno (TV Series)
as
Self
- Episode #7.120 (1999) - Self
1999
Naughty by Nature: Jamboree feat. Zhané (Music Video)
as
Self
1999
1999 MTV Movie Awards (TV Special)
as
Self
Archive Footage
2022
FRO Thizzle Reviews (TV Series)
as
Self
- A Day in the Life (2009) (2022) - Self
2020
Entertainment Tonight (TV Series)
as
Self
- Episode #39.276 (2020) - Self
2016
The Insider (TV Series)
as
Self
- Episode #13.54 (2016) - Self
2006
Late Night with Conan O'Brien (TV Series)
as
Self - Guest
- The Skeleton Show (2006) - Self - Guest
2003
Tupac: Resurrection (Documentary)
References
Omar Epps Wikipedia
(Text) CC BY-SA