Residence

Spitalfields, London




Name

Samantha Morton




Years active

1991–present




Partner

Harry Holm (2005–)




Occupation

Actress




Height

1.6 m




Nationality

British




Role

Actress








Full Name

Samantha Jane Morton




Born

13 May 1977 (age 46) (

1977-05-13

) Nottingham, England


Children

Esme Creed-miles, Edie Holm




Movies

Minority Report, John Carter, Sweet and Lowdown, In America, Miss Julie




Similar

Ryan Hurst, Jessica Brown Findlay, Nadia Hilker




Profiles




Twitter




TV shows

Max & Ruby, Band of Gold

Walking Dead Star Samantha Morton on Making Stories - BIFA Interview 2018
Samantha Jane Morton (born 13 May 1977) is an English actress, screenwriter and director. She has received critical acclaim throughout Her career and has won a BAFTA Award, one BIFA Award, one Golden Globe Award, and has been nominated once for an Emmy Award and twice for an Academy Award. She has been described as one of the best actresses of Her generation.
Contents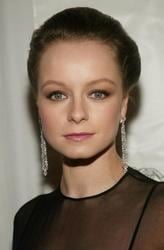 Brought up in Nottingham, Morton joined the Central Junior Television Workshop, and soon began her career in British television in 1991. She guest-starred in Soldier Soldier and Cracker and appeared from 1995 to 1996 in the ITV series Band of Gold. She made the transition to film with lead roles in the dramas Emma (1996), Jane Eyre (1997) and the well-received Under the Skin (1997). The latter made director Woody Allen cast Morton in Sweet and Lowdown (1999), which earned her nominations for the Academy Award and the Golden Globe for Best Supporting Actress.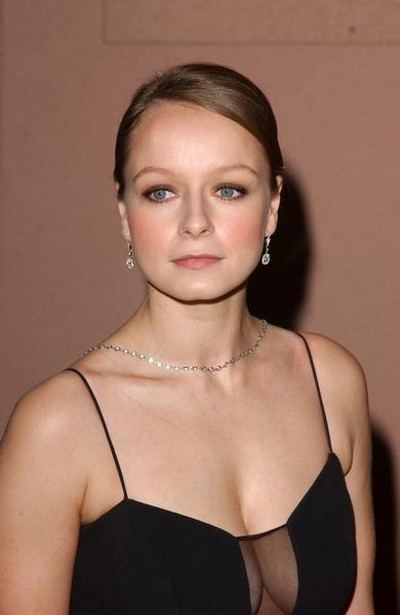 In the 2000s, Morton continued to draw critical praise for her performances in numerous arthouse and independent films. Her role in Morvern Callar (2002) garnered her the BIFA Award for Best Actress, and she received her second Academy Award nomination, this time in the Best Actress category, for In America (2003). She also found mainstream success with the science fiction thriller Minority Report (2002). For her role in 2006's television biopic Longford, she received BAFTA and Emmy Award nominations and won the Golden Globe for Best Supporting Actress – Television Film. Morton starred in the dramas Control (2007), Synecdoche, New York (2008) and The Messenger (2009), and she made her directorial debut with the British television film The Unloved (2009), winning the BAFTA Television Award for Best Single Drama.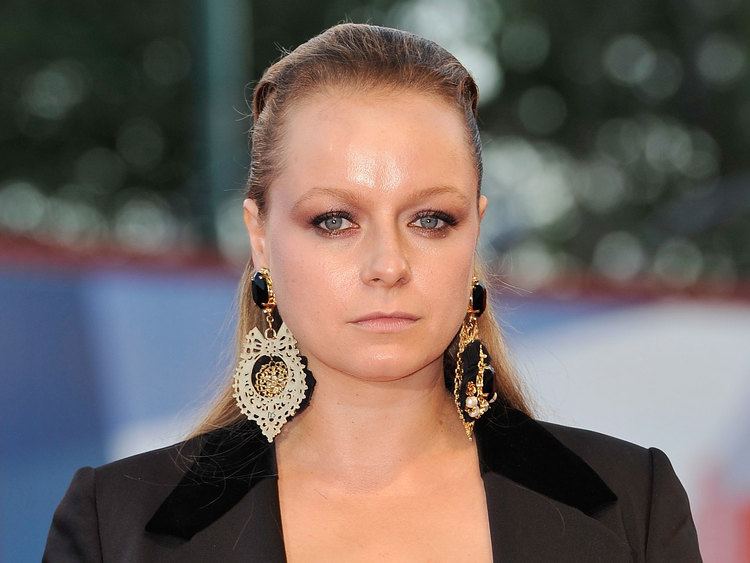 Her most recent acting credits include the science fiction action film John Carter (2012), the thriller Cosmopolis (2012), the drama Decoding Annie Parker (2013), the period film Miss Julie (2014), the European limited series The Last Panthers (2015) and the film adaptation Fantastic Beasts and Where to Find Them (2016).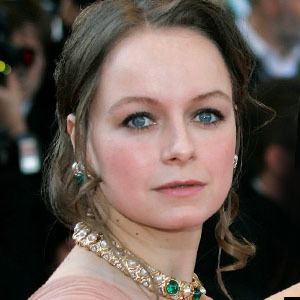 Meet Alpha: The Scariest Villain On 'The Walking Dead' Ever
Early life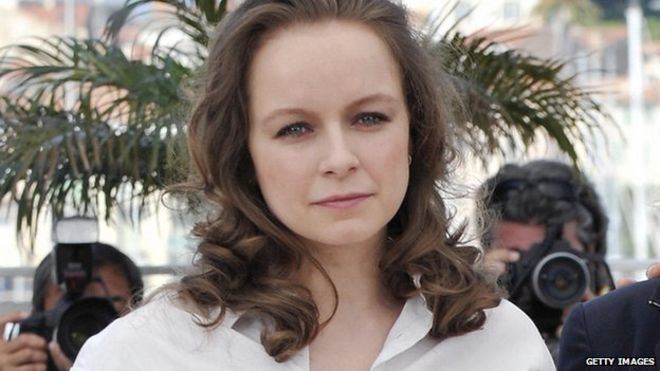 Morton was born in Clifton, Nottingham, the third child of Pamela Freebury, a factory worker, and Peter Morton. She has six half-siblings from her parents' relationships, subsequent to their 1979 divorce. She lived with her father until she was eight when she was made a ward of court, because neither of her parents could care for her and her siblings. Her father was an abusive alcoholic and her mother was involved in a violent relationship with her second husband, and as a result, she never lived with her parents again. The next nine years were spent in and out of foster care and children's homes. During that time, she attended West Bridgford Comprehensive School and joined the Central Junior Television Workshop when she was 13, soon being offered small-screen roles in Soldier Soldier and Boon.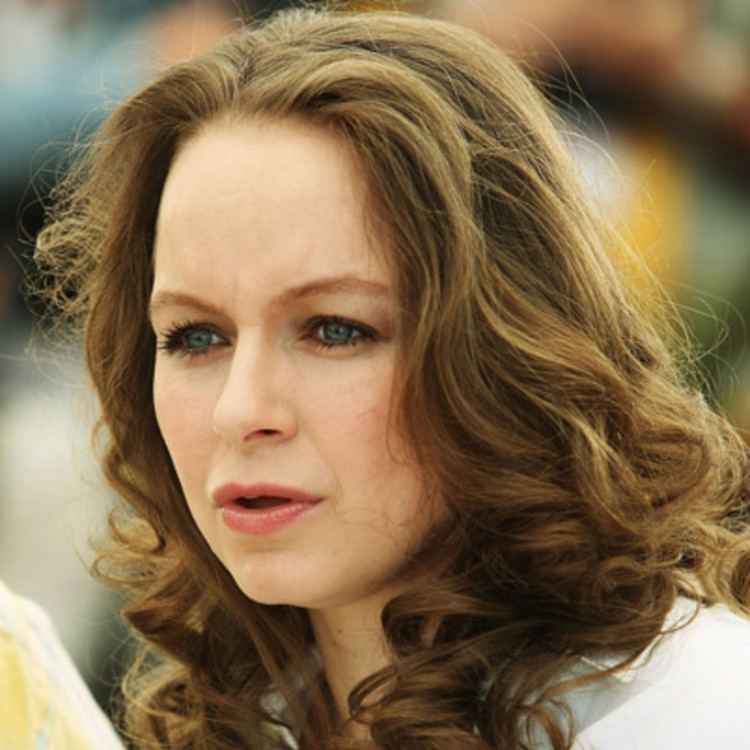 In September 2014, Morton, triggered by the Rotherham child sexual exploitation scandal, discussed in a video interview the sexual abuse she experienced while in the foster care system as a child in Nottingham and that the police took no action when she reported the abuse; Morton had discussed the abuse previously while promoting the semi-autobiographical drama, The Unloved in an article for The Guardian. Under the effects of drugs, she threatened an older girl who had been bullying her. She was convicted of making threats to kill, and served 18 weeks in an attendance centre. Morton said in an interview, "as a child I had a serious anger problem, but from the age of 16 I've been trying to turn bad things into positives."
1990s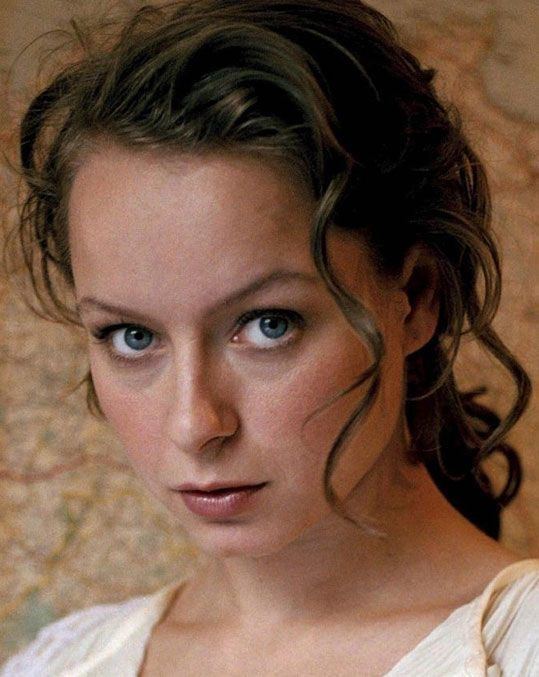 After joining Central Junior Television Workshop at the age of 13, she was soon being offered small-screen roles such as Clare Anderson in the first series of Lucy Gannon's Soldier Soldier and also Mandy, in an episode of Boon —both were ITV Central productions. Moving to London at sixteen, Morton applied to numerous drama schools, including RADA, without success. In 1991 she attended Clarendon College of Performing Arts to gain a BTEC award but subsequently left for personal reasons. She made her stage début at the Royal Court Theatre, and continued her television career with appearances in Peak Practice and in an episode of Cracker. At the time, she had a regular role in the first two series of Kay Mellor's successful Band of Gold (1995–96).
Further television roles followed, including parts in period dramas such as Emma and Jane Eyre. Emma was a film adaptation of the novel of the same name published in 1815 about youthful hubris and the perils of misconstrued romance. The movie received largely positive reviews from critics and was broadcast in late 1996 on ITV, garnering an estimated 12 million viewers. In Jane Eyre, Morton starred as a Yorkshire orphan who becomes a governess to a young French girl and finds love with the brooding lord of the manor. Like her previous small-screen projects, the 1997 film originally aired on ITV.
She took on the leading role in the independent drama Under the Skin (1997), directed by Carine Adler, where she played Iris, a woman coping with the death of her mother. The movie garnered favorable reviews from writers, with The Guardian placing it at number 15 on its list of the Best British Films 1984—2009. Janet Maslin for the New York Times remarked that Morton "embodies the role with furious intensity and with a raw yet waifish presence" and James Berardinelli wrote that the actress "forces us to accept Iris as a living, breathing individual". She won the Best Actress accolade at the 1998 Boston Society of Film Critics Awards and was nominated for the BIFA Award for Best Female Performance in a British Independent Film.
Impressed by her performance in Under the Skin, Woody Allen cast her in Sweet and Lowdown, a romantic comedy about a fictional jazz guitarist in the 1930s (played by Sean Penn) who regards himself as the second greatest guitarist in the world. Morton played Hattie, a mute laundress and the love interest of Penn's character. The film was released in September 1999, to wide critical acclaim and moderate success at the box office in the arthouse circuit. George Perry for BBC.com found her to be "extraordinary" as an "adoring mute who suffers [...] She uses her eyes to convey meaning, reviving techniques of silent cinema". Morton earned Academy Award and Golden Globe nominations for Best Supporting Actress for her role, which was especially notable, considering the fact that she does not utter a single word of dialogue in the film. During a 2007 interview with UK's The Guardian, she remarked that the awards recognition, particularly her Oscar nomination, meant "incredible things for me in the [United States]. I'm grateful for that. It means that [...] I'm able to support the industry".
Also in 1999, Morton starred in the indie drama Jesus' Son, which screened at the Toronto International Film Festival and the Telluride Film Festival before receiving a theatrical release in selected theaters the following year. Despite a lukewarm box office reception greeted the film, it garnered praise from critics. She received a Satellite Award nomination for Best Supporting Actress – Motion Picture for her performance. Morton's other film of 1999 was the romantic drama Dreaming of Joseph Lees, an adaptation of a story written by Catherine Linstrum set in rural England in the late 1950s. It premiered at the Chicago International Film Festival and had a limited release in the US. For her part, she won the Evening Standard British Film Award for Best Actress.
2000s
In 2000, Morton appeared in the biographical drama Pandaemonium, directed by Julien Temple. She played English author Sara Coleridge in the film, which was based on the early lives of poets Samuel Taylor Coleridge and William Wordsworth. It premiered at the Toronto International Film Festival and was given an UK limited theatrical release in September 2001. She was nominated for a British Independent Film Award in the category of Best Actress. Morton also played a mermaid opposite Larry Mullen in the Anton Corbijn-directed promotional video for U2's "Electrical Storm", and provided the voice of Ruby for the Canadian animated series Max & Ruby from 2002 to 2003. She reprised her voice-over role in several other episodes of the show between 2011 and 2013.
In 2002, Morton took on a part in Steven Spielberg science fiction thriller Minority Report, opposite Tom Cruise. In the film, set in a future where a special police unit is able to arrest murderers before they commit their crimes, Morton played Agatha, a senior precog. Although critics felt she was "slightly typecast" in her role of "feral, near-mute victim", Minority Report was a critical success and grossed US$358 million, emerging as Morton's highest-grossing film until Fantastic Beasts and Where to Find Them (2016). She won the Saturn Award for Best Supporting Actress and the Empire Award for Best British Actress. Morton followed with the title role in the drama Morvern Callar, where she played a grieving young woman from Scotland who decides to escape to Spain after the suicide of her boyfriend. The film was given an UK limited theatrical release in November 2002, to largely favorable reviews. Writing for Rolling Stone, Peter Travers stated that Morton "fills this character study with poetic force and buoyant feeling". She earned the Best Actress Award at the 5th British Independent Film Awards and the 7th Toronto Film Critics Association Awards.
She starred in the independent drama In America, directed by Jim Sheridan and released in 2003. The film, about an immigrant Irish family's struggle to start a new life in New York, saw her play Sarah Sullivan, the mother. In America met widespread critical acclaim, with Terry Lawson of Detroit Free Press calling the film "an achingly intimate and beautifully observed account of the immigrant experience". Roger Ebert felt that Morton "reveals the power of her silences, her quiet [and] her presence", while A.O. Scott, of The New York Times, found the "blunt, inarticulate force of her feeling [...] at the center of the drama". Her performance earned her nominations for the Academy Award, the Independent Spirit Award, and the Broadcast Film Critics Association Award in the category of Best Actress.
Morton starred in the science fiction drama Code 46, directed by Michael Winterbottom and co-starring Tim Robbins. The film, which is a dystopic love story about the implications of current trends in biotechnology, was released in August 2004 in the US, to an overall average reception. She next took on a supporting role in the drama Enduring Love, where she appeared alongside Rhys Ifans and Daniel Craig. The film generated generally mixed reviews from writers, who suggested that Morton did not have enough time on screen. However, she earned a nomination for the Best Supporting Award at the 2004 British Independent Film Awards.
Morton's first film of 2005 was River Queen, where she played Sarah, a young Irish woman who finds herself on both sides of the wars between British and Maori during the British colonisation of New Zealand. The film was a box office success at the New Zealand box office, grossing around NZ$1 million in the country. For her role, she received a nomination for the New Zealand Screen Award for Best Leading Actress. She next starred alongside Johnny Depp in the period drama The Libertine, a commercial bomb widely panned by critics. Her final film role of the year was in Lassie, a family dramedy based on Eric Knight's 1940 novel Lassie Come-Home.
In 2006, she played the Moors murderess Myra Hindley in the television film Longford. Set between 1967 and 1997, the film depicts the relationship between the child murderer and Lord Longford, the politician who spent years campaigning (ultimately unsuccessfully) for her release. Longford was a critical success and premiered with 1.7 million viewers. Morton, however, was severely criticised by the relatives of the children who were killed by Hindley and Ian Brady, but she insisted, "It is my duty as a performer to raise issues...we're afraid to look at". She received a Best Supporting Actress nomination at the 59th Primetime Emmy Awards, and won at the 65th Golden Globe Awards.
2007 saw Morton take on roles in four feature films. She starred with Jason Patric in the romantic drama Expired, screened at the Sundance Film Festival, and portrayed a Marilyn Monroe impersonator in the dramedy Mister Lonely, which was shown at the Cannes Film Festival and received a theatrical limited release. Morton worked again with director Anton Corbijn in the biographical film Control, where she appeared as Deborah Curtis, wife of musician Ian Curtis from the band Joy Division, whose biography Touching from a Distance formed the basis of the film. It premiered at Cannes and was given an October release in arthouse cinemas, to a unanimously positive reception from critics and audiences alike. Roger Ebert remarked that Morton "absolutely convincing as a plucky teenage bride", and Variety magazine found her performance to be "astonishing" and "sympathetic". For Control, she was nominated for the BAFTA Award for Best Actress in a Supporting Role. Her last film of 2007 was another biopic, Elizabeth: The Golden Age, in which she played Mary, Queen of Scots.
She made part of an ensemble cast in Charlie Kaufman's postmodern drama Synecdoche, New York (2008), alongside Philip Seymour Hoffman, Michelle Williams and Emily Watson. In the film, she portrayed Hazel, one of the women in the life of a theatre director (Hoffman) whose extreme commitment to a realistic stage production begins to blur the boundaries between fiction and reality. As her character ages from 30 to 64 over the course of the story, Morton used full-face prosthetic makeup. She discovered that she was pregnant during the filming, which had a schedule that took up to 20 hour a day. The film was a box office bomb, but garnered praise from critics, appearing on many top ten lists of the year. Morton and her co-stars were eventually nominated for the Best Emsemble Performance award at the 18th Gotham Independent Film Awards. Also in 2008, she starred in The Daisy Chain, an Irish horror film about a couple who after the death of their daughter, take in an orphaned girl, only to become involved in a series of strange occurrences. It premiered at the 16th Raindance Film Festival (London; October 2008), and went straight-to-video in the US in 2010.
In 2009, she starred in the war drama The Messenger as Oliva Patterson, a widow whose husband was killed in Iraq. The film was the directorial debut of Jesus' Son screenwriter Oren Moverman and co-starred Ben Foster, Woody Harrelson and Jena Malone. She was drawn to the "feminine" side of the story and found her part to be "one of the first characters [she has] played in a long time where [she has] felt so much in common", as her brother and stepfather both served as soldiers in the military forces. Critical reception towards The Messenger and Morton was unanimously favorable, with Claudia Puig of USA Today asserting that, Morton "as always, gives a subtle, excellent performance". She was nominated for Best Supporting Actress at the 14th Broadcast Film Critics Association Awards and the 25th Independent Spirit Awards.
Morton's other project of 2009 was her directorial debut, the semi-autobiographical Channel 4 drama The Unloved, which follows an eleven-year-old girl (played by Molly Windsor) growing up in a children's home in the UK's care system, and shown through her perspective. Morton wrote the story in collaboration with Tony Grisoni, and The Unloved was first broadcast on 17 May 2009, drawing nearly 2 million viewers. It premiered at the Toronto International Film Festival in September 2009. Michael Deacon, for the Daily Telegraph, praised Morton on creating an "intense" and "vivid" dramatic film. Morton won a BAFTA for her direction in 2010.
2010s
Following a three-year hiatus from the screen, Morton returned in 2012. She provided the voice of Sola in the science fiction film John Carter, based on A Princess of Mars, the first book in the Barsoom series of novels. The film received mixed reviews and its worldwide grosses barely recouped its production and marketing costs. Later, she had a supporting character in the dramatic thriller Cosmopolis, directed by David Cronenberg. The film premiered in competition for the Palme d'Or at the 2012 Cannes Film Festival and was released in selected cinemas in August the same year, to a mixed critical reception. Her role, described as "misjudged" by The Guardian, earned her the Best Actress in a Canadian Film Award at the Vancouver Film Critics Circle. She also served as a jury member at the 69th Venice International Film Festival in 2012.
She was the original voice of the artificially intelligent operating system in the 2013 romantic science fiction drama Her directed by Spike Jonze and starring Joaquin Phoenix. During production of the film, she performed the role by acting on set "in a four-by-four carpeted soundproof booth made of black painted plywood and soft, noise-muffling fabric". At the director's suggestion, she and Phoenix avoided seeing each other on set during filming. With her blessing, Morton was later replaced by Scarlett Johansson. Jonze explained: "It was only in post production, when we started editing, that we realised that what the [character and the movie] needed was different from what Samantha and I had created together. So we recast." Despite this, Morton is credited as an associate producer.
She played the title role in the independent drama Decoding Annie Parker, co-starring Helen Hunt, which tells the story of Annie Parker and the almost discovery of the cure for cancer. The film screened at the 2013 Palm Beach International Film Festival, and received a May 2014 release for selected cinemas and video-on-demand. Reviews for the film were largely mixed, but Morton was often praised by critics as being the stand-out in it. Betsey Sharkey of Los Angeles Times observed that the actress "gives Parker such a humility within a warm humanity that you feel an obligation to stick with her through the mounting horrors". She was awarded the Best Actress Golden Space Needle Award at the 2013 Seattle International Film Festival.
She starred in the thriller The Harvest, which centres on a couple who keeps their sick son in a secluded environment and find their controlled lives challenged by a young girl who moves in next door. The film was shown at the 2013 Chicago International Film Festival and had a VOD release and a limited screening at the IFC Center in April 2015. She earned mostly favorable comments for her part, with several critics such as Peter Debruge (Variety) and Nikola Grozdanovic (Indiewire) comparing her role of Katherine to Kathy Bates' Annie Wilkes in Misery (1990). She later got a Best Actress Award nomination at the 2014 BloodGuts UK Horror Awards.
In Liv Ullmann's film adaptation Miss Julie, co-starring Colin Farrell and Jessica Chastain, Morton portrayed Kathleen, the fiance of a valet (Farrell) who finds himself seduced by the daughter of an Anglo-Irish aristocracy (Chastain). The film screened at the 2014 Toronto International Film Festival and had a limited release in the UK, France and Spain. Miss Julie rated average with reviewers, but the cast received acclaim. Writing for The Hollywood Reporter, David Rooney thought Morton's Kathleen was "the most satisfyingly drawn character" of the film, which he considered a "ponderous, stately affair".
Morton starred as a mother in the First World War context in Cider with Rosie, a made-for-television adaptation of the book with the same name by Laurie Lee. The film, described by The Telegraph as a "lyrical, languid and poetic" production, aired on BBC One in September 2015. In the same year, she took on a leading role in the European limited television series The Last Panthers. The six-part crime drama, inspired by the notorious Balkan jewel thieves the Pink Panthers, saw her play an insurance investigator charged with recovering stolen diamonds whatever the cost. Morton found her character to be a "very truthful, [...] strong woman" and described her as a "female Bond". The show was broadcast on Sky Atlantic in the UK, and on SundanceTV in the US, to generally favourable reviews and moderate attention from viewers. Genevieve Valentine for The AV Club wrote: "Morton might at first seem a tough sell as someone so hard-boiled, but the taciturn, untouchable edifice she presents is leaking just enough poison at the edges that we look forward to watching her strike—the sort of character a six-hour miniseries was made for".
Morton appeared in the film adaptation Fantastic Beasts and Where to Find Them, a spin-off from the Harry Potter film series, with a screenplay by J. K. Rowling. In the film, she portrayed Mary Lou Barebone, one of the main antagonists and the leader of an extremist group whose goals include exposing and killing wizards and witches. Fantastic Beasts was released in November 2016, garnering widespread acclaim; The New York Times said that Morton was "creepily effective" as the antagonist, while Empire pointed that some of the supporting cast members, particularly Morton and co-star Ezra Miller, "stand out better than the leads". The film has grossed US$806 million at the international box office, becoming the biggest commercial success of Morton's career.
Also in 2016, she filmed the three-part television crime drama Rillington Place, based on the case of serial killer John Christie, who murdered several women in London during 1940s and early 1950s. Morton was cast opposite Tim Roth as Christie's wife, Ethel. Intrigued by their relationship, Morton felt the depiction of the "psychological aspect of love" in the story "really developed [her] acting chops" but considered as a challenge "to play someone so submissive" as Ethel. The miniseries premiered in BBC One and was favourably received by critics. The Guardian found Morton to be "strong" in her "difficult role", and The Independent remarked that she "gave a fine, nuanced performance" as "a woman trapped under her husband's spell".
As of 2017, Morton currently stars in Hulu's period drama, Harlots, as Margaret Wells, madam of a low-class brothel seeking to improve her fortune.
Personal life
Morton dated actor and The Last Yellow co-star Charlie Creed-Miles, from 1999 to 2000. Their daughter Esme was born in London on 5 February 2000. She dated filmmaker Harry Holm (the son of actor Ian Holm), whom she met in the filming of a video for the band the Vitamins. Their daughter Edie was born on 4 January 2008, in London, and their son Theodore was born in 2012. The family lives in the Peak District area of Derbyshire, England, as the lifestyle in the country allows her to "be a mum, then disappear and be an actress".
In early 2008, she revealed that she had been "close to death" after suffering a debilitating stroke due to being hit by a piece of 17th century plaster that fell on her head (damaging her vertebral artery) in 2006. She was in hospital for three weeks after the incident. She withdrew from the public spotlight and took an 18-month hiatus from film acting in order to learn to walk again.
In 2011, Morton wrote an open letter hoping her stepfather would get back in touch with her after being estranged for several years. However, it was revealed shortly afterwards that her stepfather had died of prostate cancer four years prior to the letter.
On 20 July 2011, Morton received an honorary degree of Doctor of Letters (DLitt) from Nottingham Trent University "in recognition of her internationally successful acting career".
Filmography
Actress
2023
The Burning Girls (TV Series) (post-production)
as
Jack Brooks
- Episode #1.2 (2023) - Jack Brooks
2022
The Serpent Queen (TV Series)
as
Catherine de Medici
- A Queen Is Made (2022) - Catherine de Medici
- An Attack on the King (2022) - Catherine de Medici
- The Last Joust (2022) - Catherine de Medici
- The First Regency (2022) - Catherine de Medici
- A New Era (2022) - Catherine de Medici
- The Price (2022) - Catherine de Medici
- To War Rather Than to Bed (2022) - Catherine de Medici
- Medici Bitch (2022) - Catherine de Medici
2022
She Said
as
Zelda Perkins
2022
Tales of the Walking Dead (TV Series)
as
Dee
- Dee (2022) - Dee
2022
Save the Cinema
as
Liz Evans
2020
The Sandman (Podcast Series)
as
Urania Blackwell
- A Midsummer Night's Dream (2020) - Urania Blackwell (voice)
- Façade (2020) - Urania Blackwell (voice)
- A Dream of a Thousand Cats (2020) - Urania Blackwell (voice)
- Calliope (2020) - Urania Blackwell (voice)
- Lost Hearts (2020) - Urania Blackwell (voice)
- Into the Night (2020) - Urania Blackwell (voice)
- Collectors (2020) - Urania Blackwell (voice)
- Playing House (2020) - Urania Blackwell (voice)
- Moving In (2020) - Urania Blackwell (voice)
- The Doll's House (2020) - Urania Blackwell (voice)
- Men of Good Fortune (2020) - Urania Blackwell (voice)
- Tales in the Sand (2020) - Urania Blackwell (voice)
- The Sound of Her Wings (2020) - Urania Blackwell (voice)
- Sound & Fury (2020) - Urania Blackwell (voice)
- 24 Hours (2020) - Urania Blackwell (voice)
- Passengers (2020) - Urania Blackwell (voice)
- A Hope in Hell (2020) - Urania Blackwell (voice)
- Dream a Little Dream of Me (2020) - Urania Blackwell (voice)
- Imperfect Hosts (2020) - Urania Blackwell (voice)
- Sleep of the Just (2020) - Urania Blackwell (voice)
2019
The Walking Dead (TV Series)
as
Alpha
- Look at the Flowers (2020) - Alpha
- What We Become (2020) - Alpha (credit only)
- Walk with Us (2020) - Alpha
- Morning Star (2020) - Alpha
- Stalker (2020) - Alpha
- Squeeze (2020) - Alpha
- The World Before (2019) - Alpha
- Open Your Eyes (2019) - Alpha
- Bonds (2019) - Alpha
- What It Always Is (2019) - Alpha
- Silence the Whisperers (2019) - Alpha (credit only)
- Ghosts (2019) - Alpha
- We Are the End of the World (2019) - Alpha
- Lines We Cross (2019) - Alpha
- The Storm (2019) - Alpha
- The Calm Before (2019) - Alpha
- Scars (2019) - Alpha (credit only)
- Chokepoint (2019) - Alpha (credit only)
- Guardians (2019) - Alpha
- Bounty (2019) - Alpha
- Omega (2019) - Alpha
- Adaptation (2019) - Alpha
2017
Harlots (TV Series)
as
Margaret Wells
2019
I Am... (TV Series)
as
Kirsty
- I Am Kirsty (2019) - Kirsty
2017
Wonderful You VR (Short)(voice)
2016
Rillington Place (TV Mini Series)
as
Ethel Christie
- Reg (2016) - Ethel Christie
- Tim (2016) - Ethel Christie
- Ethel (2016) - Ethel Christie
2016
Fantastic Beasts and Where to Find Them
as
Mary Lou
2015
The Last Panthers (TV Mini Series)
as
Naomi Franckom
- The Last Panther (2015) - Naomi Franckom
- Angel of Death (2015) - Naomi Franckom
- Serpent's Kiss (2015) - Naomi Franckom
- Chimeras (2015) - Naomi Franckom
- White Knight (2015) - Naomi Franckom
- The Animal (2015) - Naomi Franckom
2015
Cider with Rosie (TV Movie)
as
Annie Lee
2013
Angels & Ghosts (Short)
as
Amber Crick (voice)
2013
Decoding Annie Parker
as
Annie Parker
2002
Max & Ruby (TV Series)
as
Ruby
- Max & Ruby's Groundhog Day/Ruby's First Robin of Spring/Grandma's Geraniums (2013) - Ruby (voice)
- Ruby's Memory Quilt/Lights, Camera, Ruby!/Ruby's Ping-Pong Record (2012) - Ruby (voice)
- Max and Ruby's Train Trip/Go to Sleep Max/Conductor Max (2012) - Ruby (voice)
- Ruby's Autograph/A Toy for Baby Huffington/Max's Big Dig (2012) - Ruby (voice)
- Max and the Magnet/Ruby's Parrot Project/Max's Spaghetti (2012) - Ruby (voice)
- Ruby's Tower/Ruby's Juice Bar/Max's Tree Fort (2012) - Ruby (voice)
- Max's Pinata/Ruby's Movie Night/Doctor Ruby (2012) - Ruby (voice)
- Ruby's Diorama/Ruby's Croquet Match/Ruby's Huff and Puff (2012) - Ruby (voice)
- The Bunny Who Cried Lobster/Max and the Three Bears/Little Ruby Hen (2012) - Ruby (voice)
- Max's Sandwich/Ice Cream Cone/Ruby's Art Stand (2012) - Ruby (voice)
- Ruby Gets the Picture/Ruby's Birdie/Max Plays Catch (2012) - Ruby (voice)
- Ruby's Perfect Christmas Tree/Max's Christmas Present/Max and Ruby's Christmas Carol (2011) - Ruby (voice)
- Max's Shadow/Max Remembers/Ruby's Candy Store (2003) - Ruby (voice)
- Max's Bug Salad/Ruby's Beach Party/Super Max to the Rescue (2003) - Ruby (voice)
- Max's Checkup/Max's Prize/Space Max (2003) - Ruby (voice)
- Surprise Ruby/Ruby's Birthday Party/Ruby's Birthday Present (2003) - Ruby (voice)
- Ruby's Lemonade Stand/Ruby's Rummage Sale/Ruby's Magic Act (2002) - Ruby (voice)
- Max Cleans Up/Max's Cuckoo Clock/Ruby's Jewelry Box (2002) - Ruby (voice)
- Hide and Seek/Max's Breakfast/Louise's Secret (2002) - Ruby (voice)
- Ruby's Piano Practice/Max's Bath/Max's Bedtime (2002) - Ruby (voice)
2012
Cosmopolis
as
Vija Kinsky
2009
The Messenger
as
Olivia Pitterson
2008
The Daisy Chain
as
Martha Conroy
2008
Synecdoche, New York
as
Hazel
2007
Elizabeth: The Golden Age
as
Mary Stuart
2007
Mister Lonely
as
Marilyn Monroe
2006
Longford (TV Movie)
as
Myra Hindley
2006
The Horrors: Sheena Is a Parasite (Music Video)
as
Woman
2006
Free Jimmy
as
Sonia (English version, voice)
2005
Lassie
as
Sarah Carraclough
2005
River Queen
as
Sarah O'Brien
2004
The Libertine
as
Elizabeth Barry
2003
Code 46
as
Maria Gonzales
2002
U2: Electrical Storm (Music Video)
as
The Mermaid
2002
Minority Report
as
Agatha
2002
Morvern Callar
as
Morvern Callar
2000
Pandaemonium
as
Sara Coleridge
1999
The Last Yellow
as
Jackie
1999
Dreaming of Joseph Lees
as
Eva
1999
Sweet and Lowdown
as
Hattie
1997
The History of Tom Jones, a Foundling (TV Mini Series)
as
Sophia Western
- Episode #1.5 (1997) - Sophia Western
- Episode #1.4 (1997) - Sophia Western
- Episode #1.3 (1997) - Sophia Western
- Episode #1.2 (1997) - Sophia Western
- Episode #1.1 (1997) - Sophia Western
1997
This Is the Sea
as
Hazel Stokes
1997
Under the Skin
as
Iris Kelly
1997
Jane Eyre (TV Movie)
as
Jane Eyre
1996
The Future Lasts a Long Time (Short)
as
May
1996
Emma (TV Movie)
as
Harriet Smith
1995
Band of Gold (TV Series)
as
Tracy Richards
- Release (1996) - Tracy Richards
- Love (1996) - Tracy Richards
- Hurt (1996) - Tracy Richards
- Betrayal (1996) - Tracy Richards
- Kiss (1996) - Tracy Richards
- Hustling (1996) - Tracy Richards
- Clean (1995) - Tracy Richards
- Told (1995) - Tracy Richards
- Revenge (1995) - Tracy Richards
- Damaged (1995) - Tracy Richards
- Caught (1995) - Tracy Richards
- Sold (1995) - Tracy Richards
1995
The Vet (TV Series)
as
Amanda Mulholland
- White Lies (1995) - Amanda Mulholland
- Relative Values (1995) - Amanda Mulholland
- Hard Going (1995) - Amanda Mulholland
1994
Cracker (TV Series)
as
Joanne Barnes
- The Big Crunch: Part 2 (1994) - Joanne Barnes
- The Big Crunch: Part 1 (1994) - Joanne Barnes
1994
Peak Practice (TV Series)
as
Abbey, aka Pauline Jones
- Abbey (1994) - Abbey, aka Pauline Jones
1993
The Token King (TV Movie)
as
Vicky
1991
Boon (TV Series)
as
Mandy
- Cab Rank Cowboys (1991) - Mandy
1991
Soldier Soldier (TV Series)
as
Clare Anderson
- Flying Colours (1991) - Clare Anderson
- Loyal to the Corps (1991) - Clare Anderson
- Battlefields (1991) - Clare Anderson
- All the King's Men (1991) - Clare Anderson
Writer
2019
I Am... (TV Series) (story - 1 episode)
- I Am Kirsty (2019) - (story)
2009
The Unloved (TV Movie) (screenplay)
Director
2009
The Unloved (TV Movie)
Soundtrack
2019
Harlots (TV Series) (performer - 1 episode)
- Episode #3.4 (2019) - (performer: "One Morning in May" - uncredited)
2007
Expired (performer: "It's All Gone")
1997
Under the Skin (performer: "Alone Again (Naturally)")
Producer
2013
Her (associate producer)
Self
2022
Dead Talk Live (TV Series)
as
Self - Guest
- Samantha Morton and the Cast/Crew from "The Serpent Queen" (2022) - Self - Guest
2021
Hollywood Insider (TV Series)
as
Self
- Brendan Fraser's Return to Hollywood - Everything We Know About 'Killers of the Flower Moon' (2021) - Self
2021
Would I Lie to You? (TV Series)
as
Self
- Episode #14.4 (2021) - Self
2020
This Morning (TV Series)
as
Self
- Episode dated 11 August 2020 (2020) - Self
2020
Friday Night in with the Morgans (TV Series)
as
Self - Guest
- Episode Six (2020) - Self - Guest
2019
Talking Dead (TV Series)
as
Self
- Look at the Flowers (2020) - Self
- Morning Star (2020) - Self
- Stalker (2020) - Self
- Squeeze (2020) - Self
- The World Before (2019) - Self
- Bonds (2019) - Self
- What It Always Is (2019) - Self
- Ghosts (2019) - Self
- We Are the End of the World (2019) - Self
2019
Kathy Burke's All Woman (TV Series)
as
Self
- Motherhood (2019) - Self
2019
The One Show (TV Series)
as
Self - Guest
- Episode dated 12 April 2019 (2019) - Self - Guest
2016
Artists in Love (TV Series documentary)
as
Self - Presenter
- Federico Fellini & Giulietta Masina (2016) - Self - Presenter
- Frida Kahlo & Diego Rivera (2016) - Self - Presenter
- Arthur Miller & Marilyn Monroe (2016) - Self - Presenter
- Rudolf Nureyev & Erik Bruhn (2016) - Self - Presenter
- Johnny Cash & June Carter (2016) - Self - Presenter
- Amedeo Modiglianai & Jeanne Hebuterne (2016) - Self - Presenter
- Richard Wagner & Cosima Liszt-D'agoult (2016) - Self - Presenter
- Salvador Dali & Gala Eluard (2016) - Self - Presenter
- Maria Callas & Aristotle Onassis (2016) - Self - Presenter
- Pablo Picasso & Dora Maar (2016) - Self - Presenter
2015
Dispatches (TV Series documentary)
as
Self - Narrator
- Escape from Isis (2015) - Self - Narrator (voice)
2012
Citizens of Cosmopolis (Video documentary)
as
Self
2010
Miliband of Brothers (TV Movie documentary)
as
Self - Narrator (voice)
2010
The Future According to Steven Spielberg: An Interactive Guide to 'Minority Report' (Video documentary short)
as
Self
2009
Shadow Play: The Making of Anton Corbijn (Documentary)
2009
Made in Hollywood (TV Series)
as
Self
- Episode #5.8 (2009) - Self
2009
Loose Women (TV Series)
as
Self
- Episode #14.51 (2009) - Self
2008
Golden Globes Announcement Special (TV Special)
as
Self
2007
The Graham Norton Show (TV Series)
as
Self - Guest
- Orlando Bloom/Samantha Morton (2007) - Self - Guest
2006
Capturing 'The Libertine' (Video documentary short)
as
Self
2005
Corazón de... (TV Series)
as
Self
- Episode dated 14 November 2005 (2005) - Self
2005
NotNa (Documentary short)
as
Self
2005
Big Brother's Efourum (TV Series)
as
Self
- Episode #2.31 (2005) - Self
2004
Obtaining Cover: Inside Code 46 (Video documentary short)
as
Self
2004
The 76th Annual Academy Awards (TV Special)
as
Self - Nominee
2004
The 2004 IFP/West Independent Spirit Awards (TV Special)
as
Self - Nominee & Presenter
2004
NY Graham Norton (TV Series)
as
Self - Guest
- Episode #1.1 (2004) - Self - Guest
2003
The Late Late Show (TV Series)
as
Self - Guest
- Episode dated 31 October 2003 (2003) - Self - Guest
2002
V Graham Norton (TV Series)
as
Self - Guest
- Episode #4.59 (2003) - Self - Guest
- Episode #2.9 (2002) - Self - Guest
2002
'Minority Report': The Players (Video documentary short)
as
Self
2002
U2: The Best of 1990-2000 (Video documentary)
as
Mermaid (video "Electrical Storm")
2001
The Fear (TV Series)
as
Self - Storyteller
- The Shadow (2001) - Self - Storyteller
2000
The Orange British Academy Film Awards (TV Special)
as
Self
2000
The 72nd Annual Academy Awards (TV Special)
as
Self - Nominee
Archive Footage
2020
The Walking Dead (TV Series)
as
Alpha
- Lockdown (2022) - Alpha (uncredited)
- A Certain Doom (2020) - Alpha (uncredited)
2021
Would I Lie to You? (TV Series)
as
Self
- The Best Bits (2021) - Self
- The Unseen Bits (2021) - Self
2017
Spielberg (TV Movie documentary)
as
Agatha (uncredited)
2017
Fantastic Beasts and Where to Find Them: Barebone Family (Video short)
as
Mary Lou
2013
The Frame (TV Series)
as
Vija Kinsky / Maria Gonzales
- Cronenberg (2013) - Vija Kinsky
- Sci-Fi (2013) - Maria Gonzales
2011
Prophets of Science Fiction (TV Series documentary)
as
Agatha
- Philip K. Dick (2011) - Agatha
2008
The Graham Norton Show (TV Series)
as
Self
- Episode #2.13 (2008) - Self
2007
The Killers: Shadowplay (Music Video)
as
Debbie Curtis
2002
HBO First Look (TV Series documentary short)
as
Agatha
- Minority Report: A Vision of the Future (2002) - Agatha
References
Samantha Morton Wikipedia
(Text) CC BY-SA