Years active

1993–present

Spouse

Molly Cookson (m. 2005)









Full Name

Ryan Douglas Hurst

Born

June 19, 1976 (age 39) (

1976-06-19

)

Parents

Rick Hurst, Candace Kaniecki

Movies and TV shows




Similar People

Molly Cookson, Charlie Hunnam, Theo Rossi, Tommy Flanagan, Kim Coates




Profiles





Sons of anarchy watch ryan hurst bid farewell to opie
Ryan Douglas Hurst (born June 19, 1976) is an American actor, best known for his roles as Gerry Bertier in Disney's Remember the Titans, Tom Clark in Taken, Opie Winston in the FX network drama series Sons of Anarchy, and as Chick in Bates Motel.
Contents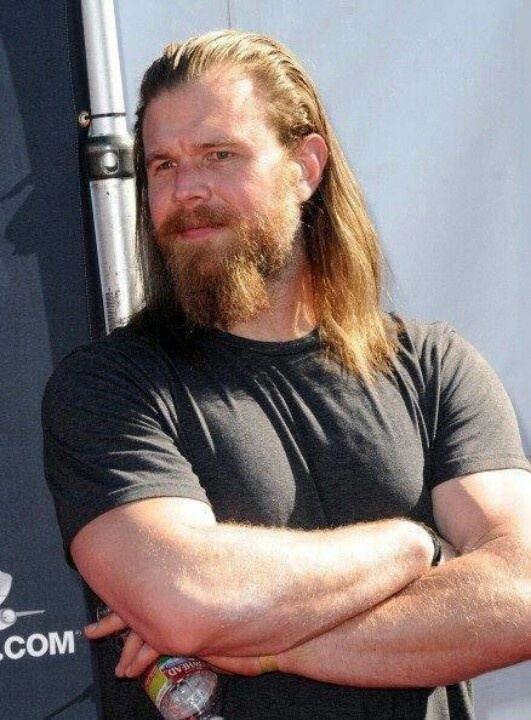 Sons of anarchy season 4 exclusive ryan hurst
Early life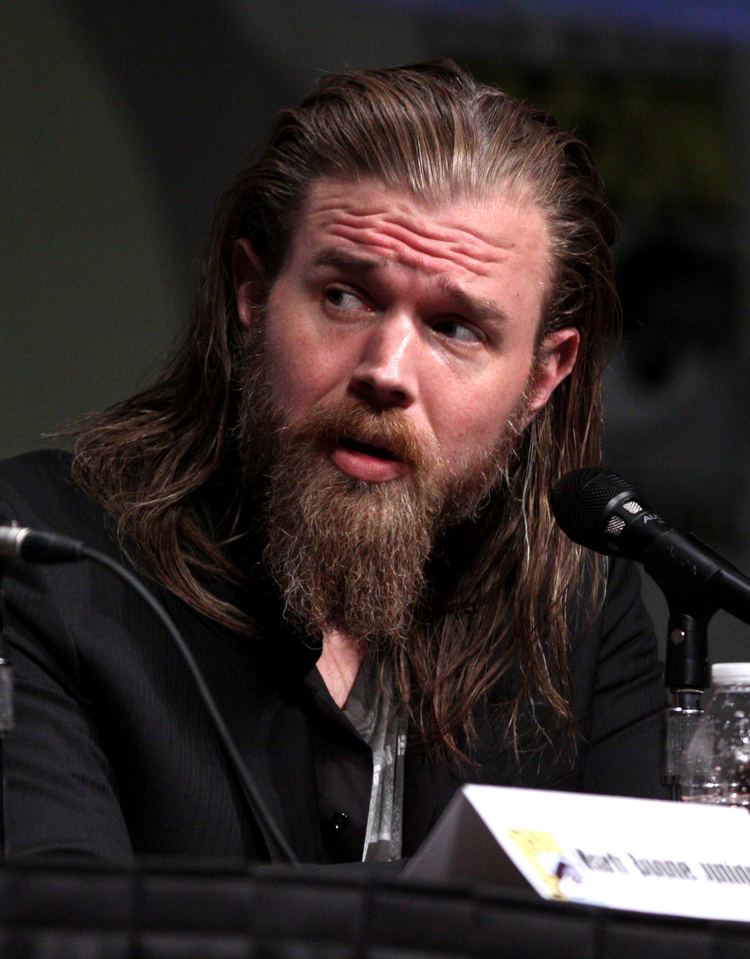 Hurst was born in Santa Monica, California, the son of Candace Kaniecki, an acting coach, and Rick Hurst, an actor. He attended Santa Monica High School.
Career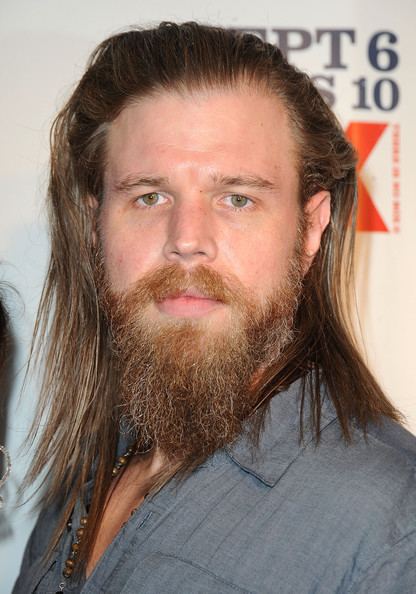 Growing up in a Hollywood family, Hurst made a very early start in the show business, with a recurring role in the NBC teen situation comedy series Saved by the Bell: The New Class. In the 1998 epic war drama film Saving Private Ryan, Hurst portrayed Mandelsohn, a paratrooper who, because of temporary hearing loss, cannot understand Captain Miller's (Tom Hanks) questions about sighting Private Ryan, which forces Miller to ask the questions in writing. Additionally, he appeared in the 2002 war film We Were Soldiers as Sgt. Ernie Savage, played the football player Lump Hudson in the black comedy thriller film The Ladykillers (2004), and starred in the TNT police drama series Wanted (2005). From 2005 to 2007, Hurst gained recognition for portraying the recurring role of Allison DuBois' half-brother, Michael Benoit, in NBC's supernatural procedural drama series Medium.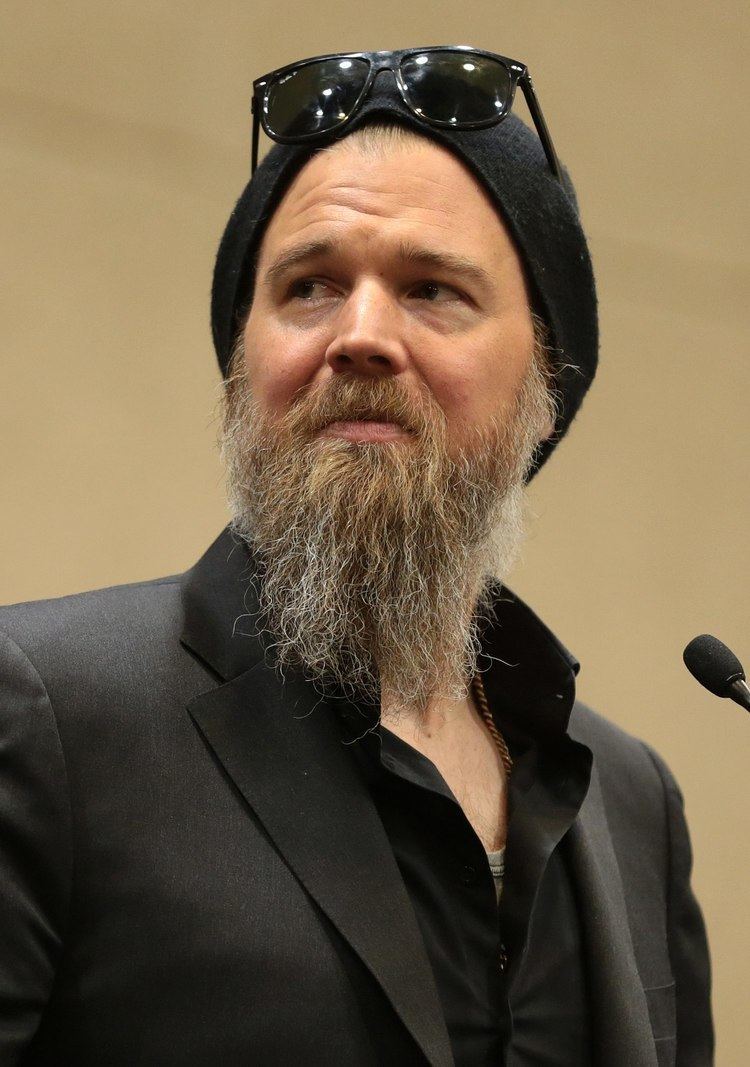 Hurst's big break came when he was cast as Opie Winston in the FX crime drama series Sons of Anarchy. Originally a recurring cast member in the first season, he was promoted to main cast member for the following season and went on to become a fan favorite. His character, newly released from a five-year prison stint and "living right", but not making ends meet, goes back to SAMCRO to provide for his family, despite his wife's objections and his knowing the risks. Hurst's portrayal of Opie earned him the 2011 Satellite Award for Best Supporting Actor – Series, Miniseries or Television Film. Also in 2011, Hurst voiced Jedidiah in the animated box office hit Rango. Also stars in the series, Outsiders.
Personal life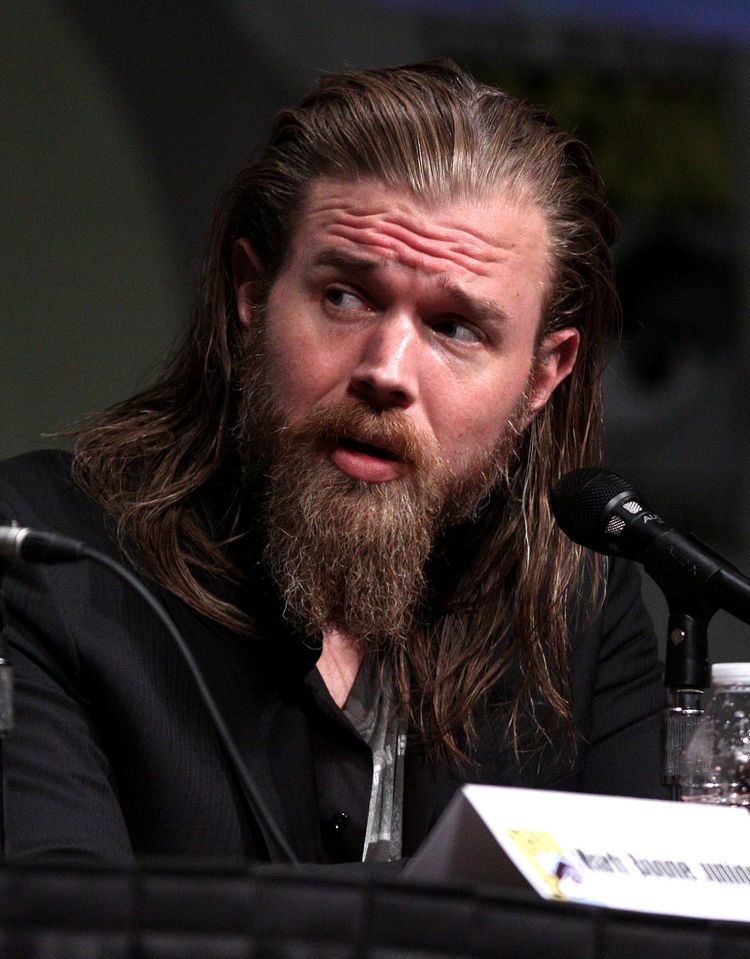 In 1994, Hurst met Molly Cookson and the couple married in May 2005. Together, they founded the production company Fast Shoes. In April 2013, Hurst purchased a 3,400 square-foot home in Woodland Hills, California for $1.71 million.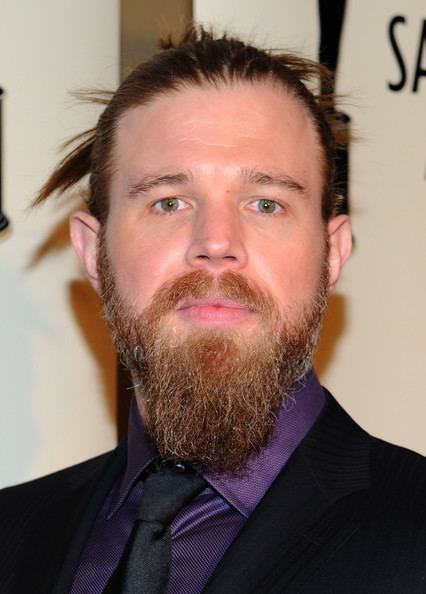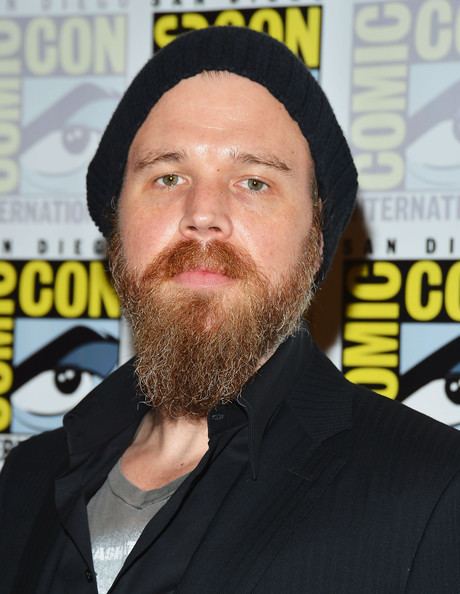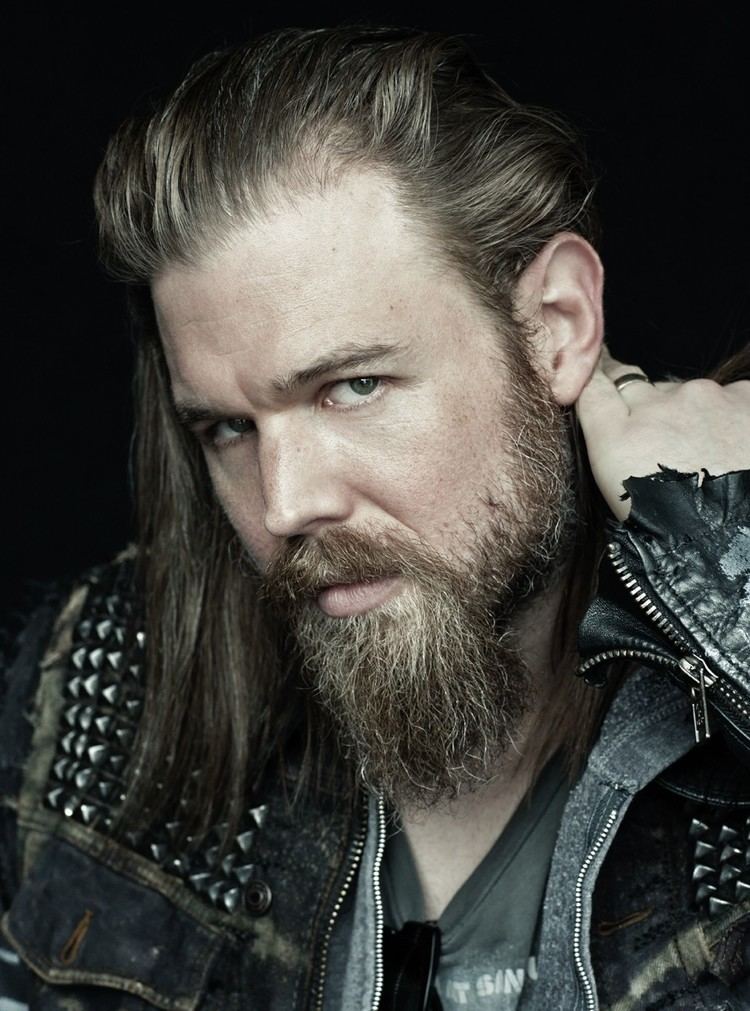 Filmography
Actor
2023
Desperation Road (completed)
2020
S.W.A.T. (TV Series)
as
Terry Luca
- Atonement (2023) - Terry Luca
- Family (2022) - Terry Luca
- Local Heroes (2021) - Terry Luca
- Hotel L.A. (2020) - Terry Luca
- Ekitai Rashku (2020) - Terry Luca
2023
True War Stories: Mission Report (Podcast Series)
as
Joe
- American Dreamer (2023) - Joe
2021
The Mysterious Benedict Society (TV Series)
as
Milligan
- A Two-Way Street (2022) - Milligan
- A Joyful Lens (2022) - Milligan
- A Commitment to All Things Cozy (2022) - Milligan
- Blank Expression (2022) - Milligan
- Free of Pointless Command (2022) - Milligan
- A Gold Bar in Fort Knox (2022) - Milligan
- A Bit of Light Chop (2022) - Milligan
- A Perilous Journey (2022) - Milligan
- Big Day Today (2021) - Milligan
- The Dance of the Celestial Orb (2021) - Milligan
- Run Silent, Run Deep (2021) - Milligan
- The Art of Conveyance and Round-Trippery (2021) - Milligan
- A Whisper, Not a Shout (2021) - Milligan
- Depends on the Wagon (2021) - Milligan
- Carrying a Bird (2021) - Milligan
- A Bunch of Smart Orphans (2021) - Milligan
2022
God of War: Ragnarök (Video Game)
as
Thor (voice)
2021
Paradise City (TV Series)
as
Oliver Ostergaard
- Sing It To Her Face (2021) - Oliver Ostergaard
- A Couple of Shirley Temples (2021) - Oliver Ostergaard
- From a Friend to a Foe (2021) - Oliver Ostergaard
- The Man of the Hour (2021) - Oliver Ostergaard
- A Groupie in the Tabloids (2021) - Oliver Ostergaard
- Don't Let the Name Fool You (2021) - Oliver Ostergaard
- What's Your Last Name (2021) - Oliver Ostergaard
- The Best Thing He Ever Created (2021) - Oliver Ostergaard
2019
The Walking Dead (TV Series)
as
Beta
- A Certain Doom (2020) - Beta
- The Tower (2020) - Beta
- Look at the Flowers (2020) - Beta
- What We Become (2020) - Beta (credit only)
- Walk with Us (2020) - Beta
- Morning Star (2020) - Beta
- Stalker (2020) - Beta
- Squeeze (2020) - Beta
- The World Before (2019) - Beta (credit only)
- Open Your Eyes (2019) - Beta (credit only)
- Bonds (2019) - Beta
- What It Always Is (2019) - Beta
- Silence the Whisperers (2019) - Beta (credit only)
- Ghosts (2019) - Beta (credit only)
- We Are the End of the World (2019) - Beta
- Lines We Cross (2019) - Beta (credit only)
- The Storm (2019) - Beta
- The Calm Before (2019) - Beta
- Chokepoint (2019) - Beta
- Guardians (2019) - Beta
2020
Superman: Man of Tomorrow (Video)
as
Lobo (voice)
2019
Bosch (TV Series)
as
Hector Bonner
- Hold Back the Night (2019) - Hector Bonner
- Salvation Mountain (2019) - Hector Bonner
- The Space Between the Stars (2019) - Hector Bonner
- Tunnel Vision (2019) - Hector Bonner
- Raise the Dead (2019) - Hector Bonner
- The Last Scrip (2019) - Hector Bonner
- Pill Shills (2019) - Hector Bonner
2018
A Million Little Pieces
as
Hank
2016
Outsiders (TV Series)
as
Li'l Foster Farrell
- Unbroken Chain (2017) - Li'l Foster Farrell
- What Must Be Done (2017) - Li'l Foster Farrell
- The Run (2017) - Li'l Foster Farrell
- Stranger in a Strange Land (2017) - Li'l Foster Farrell
- Loyal to the Bone (2017) - Li'l Foster Farrell
- Healing (2017) - Li'l Foster Farrell
- Home for Supper (2017) - Li'l Foster Farrell
- Kill or Be Killed (2017) - Li'l Foster Farrell
- We Are Kinnah (2017) - Li'l Foster Farrell
- How We Hunt (2017) - Li'l Foster Farrell
- Banishment (2017) - Li'l Foster Farrell
- Shadowside (2017) - Li'l Foster Farrell
- And the Three Shall Save You (2017) - Li'l Foster Farrell
- Long Live the Bren'In (2016) - Li'l Foster Farrell
- All Hell (2016) - Li'l Foster Farrell
- Mortar (2016) - Li'l Foster Farrell
- Day Most Blessed (2016) - Li'l Foster Farrell
- Trust (2016) - Li'l Foster Farrell
- It's Good to Be King (2016) - Li'l Foster Farrell
- Decomp of a Stuck Pig (2016) - Li'l Foster Farrell
- Weapons (2016) - Li'l Foster Farrell
- Demolition (2016) - Li'l Foster Farrell
- Rubberneck (2016) - Li'l Foster Farrell
- Messengers (2016) - Li'l Foster Farrell
- Doomsayer (2016) - Li'l Foster Farrell
- Farrell Wine (2016) - Li'l Foster Farrell
2015
Bates Motel (TV Series)
as
Chick Hogan
- Visiting Hours (2017) - Chick Hogan
- The Body (2017) - Chick Hogan
- Hidden (2017) - Chick Hogan
- Bad Blood (2017) - Chick Hogan
- The Convergence of the Twain (2017) - Chick Hogan
- Norman (2016) - Chick Hogan
- The Vault (2016) - Chick Hogan
- Refraction (2016) - Chick Hogan
- Til Death Do You Part (2016) - Chick Hogan
- Crazy (2015) - Chick Hogan
- The Pit (2015) - Chick Hogan
- The Last Supper (2015) - Chick Hogan
- Norma Louise (2015) - Chick Hogan
- The Deal (2015) - Chick Hogan
- The Arcanum Club (2015) - Chick Hogan
2015
Axe Cop (TV Series)
as
Chupacabra
- Night Mission: The Extincter (2015) - Chupacabra (voice)
2013
Sons of Anarchy: Opie Winston (Video short)
as
Opie Winston
2013
King & Maxwell (TV Series)
as
Edgar Roy
- Pandora's Box (2013) - Edgar Roy
- Locked In (2013) - Edgar Roy
- Job Security (2013) - Edgar Roy
- Family Business (2013) - Edgar Roy
- Stealing Secrets (2013) - Edgar Roy
- Loved Ones (2013) - Edgar Roy
- King's Ransom (2013) - Edgar Roy
- Wild Card (2013) - Edgar Roy
- Second Chances (2013) - Edgar Roy
- Pilot (2013) - Edgar Roy
2008
Sons of Anarchy (TV Series)
as
Harry 'Opie' Winston
- Stolen Huffy (2012) - Harry 'Opie' Winston
- Laying Pipe (2012) - Harry 'Opie' Winston
- Authority Vested (2012) - Harry 'Opie' Winston
- Sovereign (2012) - Harry 'Opie' Winston
- To Be, Act 2 (2011) - Harry 'Opie' Winston
- To Be, Act 1 (2011) - Harry 'Opie' Winston
- Burnt and Purged Away (2011) - Harry 'Opie' Winston
- Call of Duty (2011) - Harry 'Opie' Winston
- Hands (2011) - Harry 'Opie' Winston
- Kiss (2011) - Harry 'Opie' Winston
- Family Recipe (2011) - Harry 'Opie' Winston
- Fruit for the Crows (2011) - Harry 'Opie' Winston
- With an X (2011) - Harry 'Opie' Winston
- Brick (2011) - Harry 'Opie' Winston
- Una Venta (2011) - Harry 'Opie' Winston (credit only)
- Dorylus (2011) - Harry 'Opie' Winston
- Booster (2011) - Harry 'Opie' Winston
- Out (2011) - Harry 'Opie' Winston
- NS (2010) - Harry 'Opie' Winston
- June Wedding (2010) - Harry 'Opie' Winston
- Bainne (2010) - Harry 'Opie' Winston
- Fírinne (2010) - Harry 'Opie' Winston
- Turas (2010) - Harry 'Opie' Winston
- Lochan Mor (2010) - Harry 'Opie' Winston
- Widening Gyre (2010) - Harry 'Opie' Winston
- The Push (2010) - Harry 'Opie' Winston
- Turning and Turning (2010) - Harry 'Opie' Winston
- Home (2010) - Harry 'Opie' Winston
- Caregiver (2010) - Harry 'Opie' Winston
- Oiled (2010) - Harry 'Opie' Winston
- So (2010) - Harry 'Opie' Winston
- Na Triobloidi (2009) - Harry 'Opie' Winston
- The Culling (2009) - Harry 'Opie' Winston
- Service (2009) - Harry 'Opie' Winston
- Balm (2009) - Harry 'Opie' Winston
- Fa Guan (2009) - Harry 'Opie' Winston
- Potlatch (2009) - Harry 'Opie' Winston
- Gilead (2009) - Harry 'Opie' Winston
- Falx Cerebri (2009) - Harry 'Opie' Winston
- Smite (2009) - Harry 'Opie' Winston
- Eureka (2009) - Harry 'Opie' Winston
- Fix (2009) - Harry 'Opie' Winston
- Small Tears (2009) - Harry 'Opie' Winston
- Albification (2009) - Harry 'Opie' Winston
- The Revelator (2008) - Harry 'Opie' Winston
- The Sleep of Babies (2008) - Harry 'Opie' Winston
- Capybara (2008) - Harry 'Opie' Winston
- Better Half (2008) - Harry 'Opie' Winston
- Hell Followed (2008) - Harry 'Opie' Winston
- The Pull (2008) - Harry 'Opie' Winston
- AK-51 (2008) - Harry 'Opie' Winston
- Giving Back (2008) - Harry 'Opie' Winston
- Seeds (2008) - Harry 'Opie' Winston
- Pilot (2008) - Harry 'Opie' Winston
2011
Law & Order: Special Victims Unit (TV Series)
as
Doug Loveless
- Bombshell (2011) - Doug Loveless
2011
Rango
as
Jedidiah (voice)
2010
Sons of Anarchy: Happy Ending Roundtable (Video short)
as
Opie Winston
2009
Chasing the Green
as
Ross Franklin
2008
Noble Things
as
Kyle Collins
2007
Heartland (TV Series)
as
Mark Evans
- Pilot (2007) - Mark Evans
2005
Medium (TV Series)
as
Michael Benoit
- 1-900-Lucky (2007) - Michael Benoit
- Lucky in Love (2006) - Michael Benoit
- Lucky (2005) - Michael Benoit
2007
Raines (TV Series)
as
Marco
- Pilot (2007) - Marco
2006
CSI: Miami (TV Series)
as
Detective Michael Lloyd
- Curse of the Coffin (2006) - Detective Michael Lloyd
2006
Everwood (TV Series)
as
Ed Carnahan
- Across the Lines (2006) - Ed Carnahan
2005
Wanted (TV Series)
as
ATF Field Agent Jimmy McGloin
- Judas (2005) - ATF Field Agent Jimmy McGloin
- The Last Temptation (2005) - ATF Field Agent Jimmy McGloin
- La pistola Y el corazón (2005) - ATF Field Agent Jimmy McGloin
- Shoot to Thrill (2005) - ATF Field Agent Jimmy McGloin
- Lips Are Lips (2005) - ATF Field Agent Jimmy McGloin
- Ronin (2005) - ATF Field Agent Jimmy McGloin
- Click, Click, Boom (2005) - ATF Field Agent Jimmy McGloin
- Sex Pistols (2005) - ATF Field Agent Jimmy McGloin
- The Promise of Darkness (2005) - ATF Field Agent Jimmy McGloin
- Badlands (2005) - ATF Field Agent Jimmy McGloin
- Rubbing One Out (2005) - ATF Field Agent Jimmy McGloin
- The Wild Bunch (2005) - ATF Field Agent Jimmy McGloin
- Pilot (2005) - ATF Field Agent Jimmy McGloin
2005
House M.D. (TV Series)
as
Sam McGinley
- The Mistake (2005) - Sam McGinley
2004
Dr. Vegas (TV Series)
as
Steve
- All In (2004) - Steve
2004
The Ladykillers
as
Lump Hudson
2002
Taken (TV Mini Series)
as
Tom Clarke - Adult
- Taken (2002) - Tom Clarke - Adult
- Charlie and Lisa (2002) - Tom Clarke - Adult
- Maintenance (2002) - Tom Clarke - Adult
- High Hopes (2002) - Tom Clarke - Adult
- Jacob and Jesse (2002) - Tom Clarke - Adult
2002
John Doe (TV Series)
as
Elvis Braithwaite
- Mind Games (2002) - Elvis Braithwaite
2002
Touched by an Angel (TV Series)
as
Doug Jackson
- Two Sides to Every Angel (2002) - Doug Jackson
2002
Lone Star State of Mind
as
Tinker
2002
We Were Soldiers
as
Sgt. Ernie Savage
2001
Venus and Mars
as
Roberto
2000
Remember the Titans
as
Gerry Bertier
2000
Rules of Engagement
as
Corporal Hustings
1999
L.A. Doctors (TV Series)
as
Kevin Raives
- Where the Rubber Meets the Road (1999) - Kevin Raives
- True Believers (1999) - Kevin Raives
1998
Saving Private Ryan
as
Paratrooper Michaelson
1997
The Postman
as
Eddie March
1996
Wings (TV Series)
as
Barry
- Too Beautiful for You (1996) - Barry
1996
Boston Common (TV Series)
as
Nikolai
- Conspiracy of Dunces (1996) - Nikolai
- Hope Springs a Leak (1996) - Nikolai
1995
Campus Cops (TV Series)
as
Wayne Simko
- Weekend at Hingle's (1996) - Wayne Simko
- A Knight's Hard Day (1996) - Wayne Simko
- Muskrat Ramble (1996) - Wayne Simko
- The Alum (1995) - Wayne Simko
- Free Wally - Wayne Simko
- Treasure of Sierra Canfield - Wayne Simko
- Cop Squad - Wayne Simko
- Alien Notion - Wayne Simko
- Be My Guest - Wayne Simko
1995
JAG (TV Series)
as
Dirk Grover
- Shadow (1995) - Dirk Grover
1994
Beverly Hills, 90210 (TV Series)
as
Student Actor
- Divas (1994) - Student Actor
1993
Saved by the Bell: The New Class (TV Series)
as
Crunch Grabowski
- Swap Meet (1993) - Crunch Grabowski
- The Slumber Party (1993) - Crunch Grabowski
Miscellaneous
2000
Remember the Titans (director: l6 mm footage)
Production Manager
2009
Chasing the Green (post-production supervisor)
Thanks
2015
The Answers (Short) (special thanks)
Self
2021
Made in Hollywood (TV Series)
as
Self
- Prey for the Devil/Dangerous Games/American Murderer/Till (2022) - Self
- Black Widow/The Mysterious Benedict Society/Fear Street/Defending Jacob (2021) - Self
2021
Ok! TV (TV Series)
as
Self
- Episode #9.76 (2022) - Self
- Episode #8.85 (2021) - Self
2019
Talking Dead (TV Series)
as
Self - Guest / Self
- Hunted (2021) - Self - Guest
- A Certain Doom/Brave (2020) - Self - Guest
- Look at the Flowers (2020) - Self - Guest
- Stalker (2020) - Self
- What It Always Is (2019) - Self
- Silence the Whisperers (2019) - Self
- We Are the End of the World (2019) - Self - Guest
- Chokepoint (2019) - Self - Guest
2020
Ride with Norman Reedus (TV Series)
as
Self
- Globetrotting on Two Wheels (2021) - Self
- Journey Down Norman's Memory Lane (2021) - Self
- Japan with Ryan Hurst (2020) - Self
2019
Red Carpet Report (TV Series short)
as
Self
- Paleyfest 2019 - The Walking Dead (2019) - Self
2017
Last Call with Carson Daly (TV Series)
as
Self
- The Sklar Brothers/Band of Skulls/Ryan Hurst (2017) - Self
2017
Sidewalks Entertainment (TV Series)
as
Self - Guest
- Ryan, Kyle and Carla (2017) - Self - Guest
2012
Brand X with Russell Brand (TV Series)
as
Self - Guest
- Episode #1.7 (2012) - Self - Guest
2011
The 16th Annual Satellite Awards (TV Special)
as
Self - Winner
2009
Sons of Anarchy Season 1: Casting 'Sons of Anarchy' (Video short)
as
Self / Harry 'Opie' Winston
2009
Sons of Anarchy Season 1: The Bikes (Video short)
as
Self / Harry 'Opie' Winston
2009
Sons of Anarchy Season 1: The Ink (Video short)
as
Self / Harry 'Opie' Winston
2009
Behind the Green (Documentary short)
as
Self
2004
The Sharon Osbourne Show (TV Series)
as
Self - Guest
- Episode dated 23 March 2004 (2004) - Self - Guest
2002
Inside Taken (Video documentary short)
as
Self
Archive Footage
2022
The Walking Dead (TV Series)
as
Beta
- Lockdown (2022) - Beta (uncredited)
References
Ryan Hurst Wikipedia
(Text) CC BY-SA