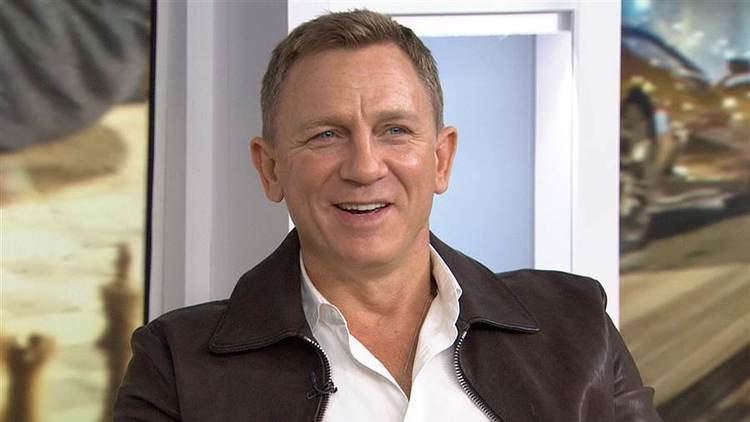 Craig was born in Chester, Cheshire. His mother, Carol Olivia (née Williams), was an art teacher, and his father, Timothy John Wroughton Craig, was the landlord of the pubs Ring o' Bells in Frodsham, Cheshire and the Boot Inn in Tarporley, Cheshire, having served as a midshipman in the Merchant Navy. Craig has distant French Huguenot ancestry. Huguenot minister Daniel Chamier is among his ancestors, as is Sir William Burnaby, 1st Baronet. Craig's middle name, Wroughton, comes from his great-great-grandmother, Grace Matilda Wroughton.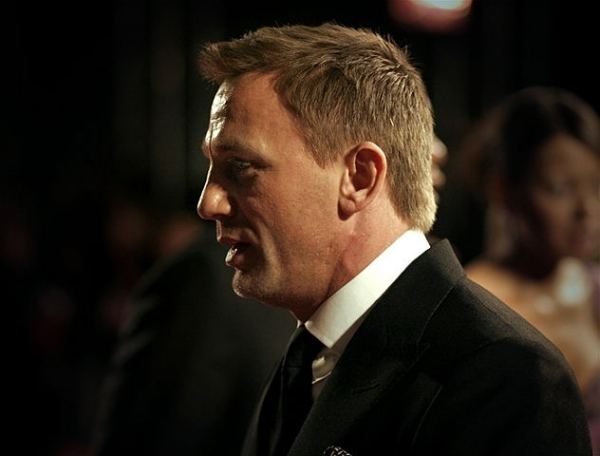 Raised on the Wirral Peninsula, Craig attended primary school in Frodsham and Hoylake, Merseyside. Later, he attended Hilbre High School in West Kirby, Merseyside, along with his older sister Lea (born 1965), after failing his Eleven plus. When his parents divorced, Craig and his sister lived with their mother, moving to Liverpool, Merseyside. Upon finishing his compulsory secondary school education at the age of 16, he briefly joined Calday Grange Grammar School as a sixth form student. He played rugby union for Hoylake RFC.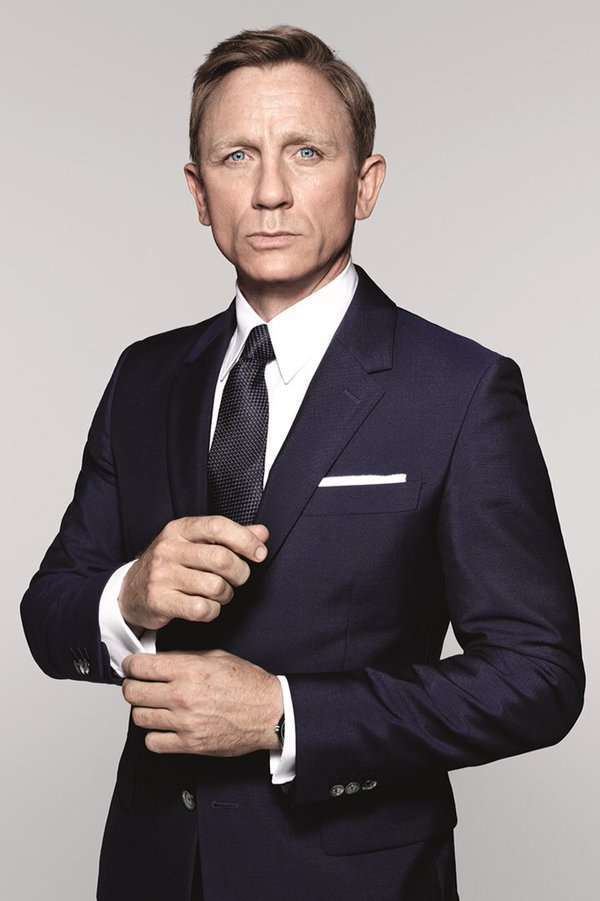 Craig began acting in school plays at the age of six, and was introduced to serious acting by attending the Everyman Theatre in nearby Liverpool City Centre with his mother. At the age of 16, Craig was accepted into the National Youth Theatre, leaving school and moving to London, where he worked part-time in restaurants to finance his training. Later on, after multiple attempts at auditioning for drama schools, he was accepted at the Guildhall School of Music and Drama at the Barbican, where he graduated in 1991 after three years of study under Colin McCormack.
In Craig's first screen role, he played an Afrikaner in The Power of One in 1992. He then appeared as Joe in the Royal National Theatre's production of Tony Kushner's Angels in America in November 1993. Also in 1993, Craig was featured in an episode of Yorkshire Television's Heartbeat, which aired 31 October 1993. An early starring role was as 'Geordie' in the BBC's 1996 drama Our Friends in the North. Early films were Lara Croft: Tomb Raider (2001) (as Angelina Jolie's rival and love interest) followed by Sam Mendes's movie Road to Perdition (2002) with Tom Hanks and Paul Newman.
Other leading film roles include Sword of Honour (2001); The Mother (2003) with Anne Reid; Sylvia (2003) with Gwyneth Paltrow; Layer Cake (2004) with Sienna Miller; Enduring Love (2004) with Rhys Ifans; Steven Spielberg's Munich (2005) with Eric Bana; Infamous and Casino Royale (2006); The Golden Compass (2007); Quantum of Solace and Defiance (2008); Cowboys & Aliens (2011); The Girl with the Dragon Tattoo (2011); Dream House (2011); Skyfall (2012); and Spectre (2015).
The Academy of Motion Picture Arts and Sciences extended a membership invitation to Craig in 2006.
In 2005, Craig was contacted by Eon Productions to portray James Bond. He stated he "was aware of the challenges" of the Bond franchise, which he considered "a big machine that makes a lot of money". He aimed at bringing more "emotional depth" to the character. Born in 1968, Craig is the first actor to portray James Bond to have been born after the Bond series started and after the death of Ian Fleming, the novels' writer. The casting choice caused significant controversy. Throughout the entire production period, internet campaigns expressed their dissatisfaction and threatened to boycott the film in protest.
The 5-foot-10-inch (178 cm) blond Craig was not considered by some protesters to fit the tall, dark Bond portrayed by the previous Bond actors, to which viewers had apparently become accustomed. Although the choice of Craig was controversial, numerous actors publicly voiced their support. Most notably four of the five actors who had previously portrayed Bond – Pierce Brosnan, Timothy Dalton, Sean Connery and Roger Moore – called his casting a good decision. George Lazenby has since voiced his approval of Craig also. Clive Owen, who had been linked to the role, also spoke in defence of Craig.
The first film, Casino Royale, premiered 14 November 2006, and grossed a total of US$594,239,066 worldwide, which made it the highest-grossing Bond film until the release of Skyfall. After the film was released, Craig's performance was highly acclaimed. As production of Casino Royale reached its conclusion, producers Michael G. Wilson and Barbara Broccoli announced that pre-production work had already begun on the 22nd Bond film.
After several months of speculation as to the release date, Wilson and Broccoli officially announced on 20 July 2006, that the follow-up film, Quantum of Solace, was to be released on 7 November 2008, and that Craig would play Bond with an option for a third film. On 25 October 2007, MGM CEO Harry Sloan revealed at the Forbes Meet II Conference that Craig had signed on to make four more Bond films, through to Bond 25.
The planned 19 April 2010 release of Craig's third Bond film (the 23rd overall in the series) was delayed, because of financial troubles with MGM; the film, titled Skyfall, was eventually released on 23 October 2012, as part of the year-long celebration of the 50th anniversary of Dr. No. On 8 September 2012, Bond producers announced Craig had signed on for two future Bond films, meaning he would appear as 007 in at least five films, making him the third longest-serving Bond after Roger Moore who starred in seven films, and Sean Connery who starred in six. Craig's fourth Bond film, Spectre, began filming in December 2014 and was released on 26 October 2015. His four Bond films released by Sony has earned a combined gross of $3.5 billion globally, after adjusting for inflation.
Craig has described his portrayal of Bond as an anti-hero: "The question I keep asking myself while playing the role is, 'Am I the good guy or just a bad guy who works for the good side?' Bond's role, after all, is that of an assassin when you come down to it. I have never played a role in which someone's dark side shouldn't be explored. I don't think it should be confusing by the end of the film, but during the film you should be questioning who he is." Craig has stated that his own favourite previous Bond actor is Sean Connery, but says, "I'd never copy somebody else. I would never do an impression of anybody else or try and improve on what they did. That would be a pointless exercise for me." His own favourite Bond film is From Russia with Love. On an episode of The South Bank Show, Connery divulged his thoughts on Craig's casting as Bond, whom he described as "fantastic, marvellous in the part". When told that Craig had taken particular note of his performances, Connery said that he was "flattered" and that Craig really gets the "danger element" to Bond's character. Craig has remarked that Bond is "...actually a misogynist... A lot of women are drawn to him chiefly because he embodies a certain kind of danger and never sticks around for too long."
On the August 15, 2017 episode of The Late Show with Stephen Colbert, Craig publicly confirmed that he will return to his role as James Bond.
Craig lent his voice and likeness as James Bond for both the Wii game GoldenEye 007, an enhanced remake of the 1997 game for the Nintendo 64, and James Bond 007: Blood Stone, an original game for Xbox 360, PlayStation 3, Nintendo DS, and Microsoft Windows.
In 1999, Craig starred as Richard in a TV drama called Shockers: The Visitor. He portrayed Lord Asriel in The Golden Compass, the 2007 film adaptation of Philip Pullman's novel. Eva Green, who played Bond girl Vesper Lynd in Casino Royale, also starred in the film, although she did not appear in any scenes with Craig. In a stage version of the book, Asriel had previously been played by Timothy Dalton, one of Craig's predecessors in the role of James Bond.
In early 2001, Craig expressed an interest in being a part of the Star Trek franchise, professing his love of the series to the World Entertainment News Network and a desire to have a "stint in the TV show or a film. It's been a secret ambition of mine for years." On 16 March 2007, Craig made a cameo appearance as himself in a sketch with Catherine Tate who appeared in the guise of her character Elaine Figgis from The Catherine Tate Show. The sketch was made for the BBC Red Nose Day 2007 fundraising programme.
In 2008's Defiance, he played Tuvia Bielski, a Jewish resistance fighter in the forests of Belarus during World War II who saved 1,200 people. In 2009, Del Monte Foods launched an ice pop moulded to resemble Craig emerging from the sea. He co-starred with Hugh Jackman in a limited engagement of the drama A Steady Rain, on Broadway, which played from 10 September through 6 December 2009 at the Schoenfeld Theatre. His performance received praise from the New York Times, with the reviewer writing "Mr. Craig, a highly reputable stage actor in London ("Angels in America," "A Number") before he became the screen's sixth James Bond, creates a more complete portrait as Joey."
In August 2010, Craig was cast as crusading journalist Mikael Blomkvist in David Fincher's 2011 adaptation of Stieg Larsson's novel The Girl with the Dragon Tattoo. In 2011, he starred in Dream House, a psychological thriller directed by Jim Sheridan and co-starring Rachel Weisz, Naomi Watts and Marton Csokas. It garnered mostly negative reviews and low box office results. Craig co-starred with Harrison Ford and Olivia Wilde in Cowboys & Aliens, an American science fiction Western film, based on Scott Mitchell Rosenberg's 2006 graphic novel of the same name.
Craig hosted the American late-night live television sketch comedy Saturday Night Live on 6 October 2012. He appeared in a sketch about "forgotten" Bond women, including Diane Keaton, Penny Marshall, Jodie Foster, Ellen DeGeneres, Lea Michele, and Molly Ringwald. He and his wife Weisz starred in a Broadway play titled Betrayal. It began performances in October 2013, and continued until January 2014. Despite mixed reviews, it grossed $17.5 million, becoming the second highest broadway play of 2013.
Prior to the inaugural Invictus Games held in London in September 2014, Craig along with other entertainers and athletes read the poem "Invictus" in a promotional video. He made an uncredited cameo appearance as a Stormtrooper in the Star Wars sequel Star Wars: The Force Awakens in 2015. Craig co-starred in Steven Soderbergh's comedy Logan Lucky. The film is about two brothers who pull off a heist during a NASCAR race and was released on 18 August 2017.
In 1992, Craig married actress Fiona Loudon, with whom he had a daughter. The marriage ended in divorce in 1994.
After his divorce, he was in a seven-year relationship with German actress Heike Makatsch, ending in 2001. He subsequently dated film producer Satsuki Mitchell from 2005 until 2010.
Craig and actress Rachel Weisz had been friends for many years, and worked together on the movie Dream House. They began dating in December 2010 and married on 22 June 2011, in a private New York City ceremony, with four guests in attendance, including Craig's 18-year-old daughter and Weisz's 5-year-old son.
In October 2008, Craig paid £4 million for an apartment in a converted old house in Primrose Hill near Regent's Park, London. He also has a house in Sunninghill outside Ascot. He is an avid fan of Premier League football club Liverpool F.C., as well as a rugby fan and former player, having travelled to Australia in 2013 to watch the British & Irish Lions tour.
Daniel Craig participated in the Broadway Cares/Equity Fights AIDS fundraising 8 December 2009, raising $1,549,953 in the 21st annual Gypsy of the Year competition, from six weeks of curtain appeals at their hit Broadway drama, A Steady Rain.
He is involved with multiple charities including S.A.F.E. Kenya, which uses street theatre to address social issues. He is also involved with the Opportunity Network, which provides access to education for low-income students in New York. In 2011, he collaborated with Dame Judi Dench to highlight gender inequality for International Women's Day. In August 2014, he added his name to a letter to British broadcasters calling for better representation of ethnic minorities.
In April 2015, the United Nations appointed Craig the first global advocate for the elimination of mines and explosive hazards. The role involves raising awareness for the UN Mine Action Service (UNMAS), and political and financial support for the cause. UN Secretary-General Ban Ki-moon told Craig: "You have been given a licence to kill, I'm now giving you a licence to save."
Craig has been reluctant to discuss his religious beliefs. During an interview about the apparently anti-religious message of the 2007 film, The Golden Compass, in which Craig starred, he stated: "I've never been religious and I'm not a church-goer, but I do find religion fascinating because it has such a huge impact on our lives".