Years active

1993–present







Full Name

Michelle Ingrid Williams

Born

September 9, 1980 (age 35) (

1980-09-09

)

Relatives

Larry Richard Williams (father)

Parents

Carla Ingrid Williams, Larry R. Williams

Siblings

Paige Williams, Jason Williams, Kelley Williams, Sara Williams

Movies and TV shows




Similar People



Dp 30 blue valentine actor michelle williams
Michelle Ingrid Williams (born September 9, 1980) is an American actress. She began her career with television guest appearances, and made her feature film debut in Lassie (1994), which earned her a Youth in Film nomination. She gained wider recognition for her role as Jen Lindley on The WB series Dawson's Creek from 1998 to 2003.
Contents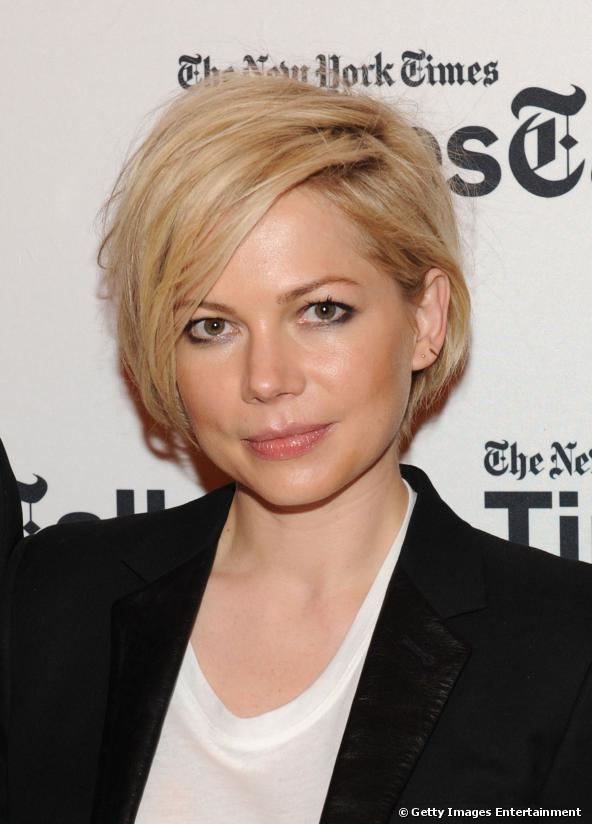 Williams received critical acclaim for the role of Alma, wife of Ennis Del Mar, in Brokeback Mountain (2005), for which she won a Broadcast Film Critics Association Award and was nominated for the SAG Award, BAFTA Award, Golden Globe, and Academy Award for Best Supporting Actress. She followed this with films such as Martin Scorsese's Shutter Island (2010). Her work in Blue Valentine (2010) garnered her nominations for the Golden Globe Award and the Academy Award for Best Actress. She won a Golden Globe and Independent Spirit Award for her portrayal of Marilyn Monroe in My Week with Marilyn (2011), which also garnered her BAFTA, SAG, and Academy Award nominations. In 2016, she received wide acclaim for her performance in the drama Manchester by the Sea, earning her nominations from the BAFTA, SAG, and Academy Award ceremonies.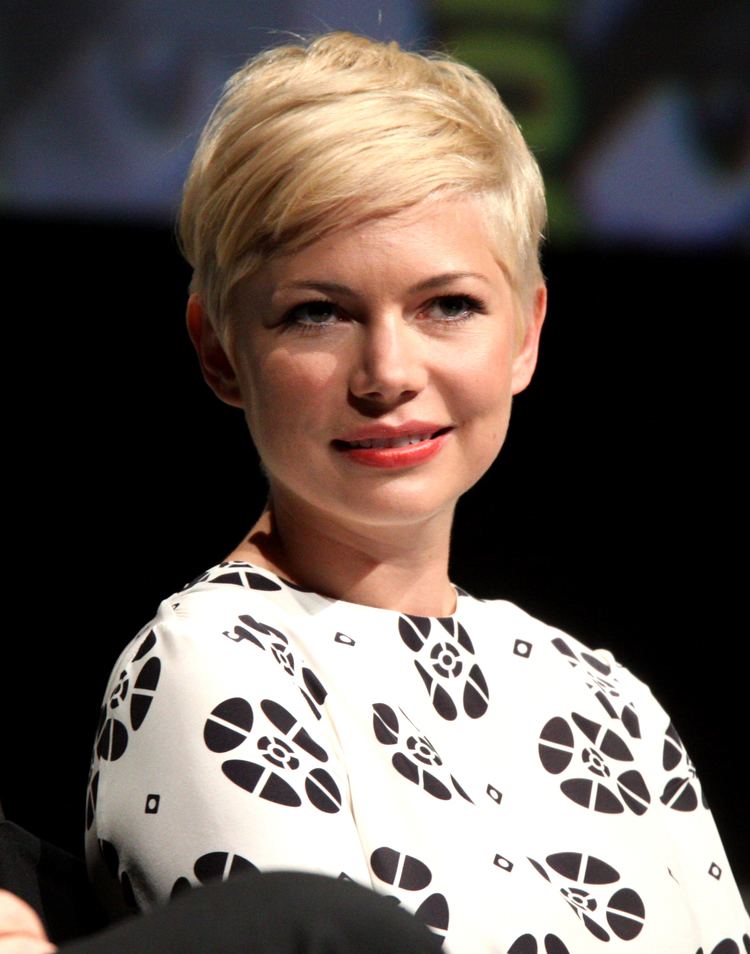 On Broadway, Williams appeared in a revival of the musical Cabaret in 2014 and revival of the play Blackbird in 2016. She received a Tony Award for Best Actress in a Play nomination for the latter.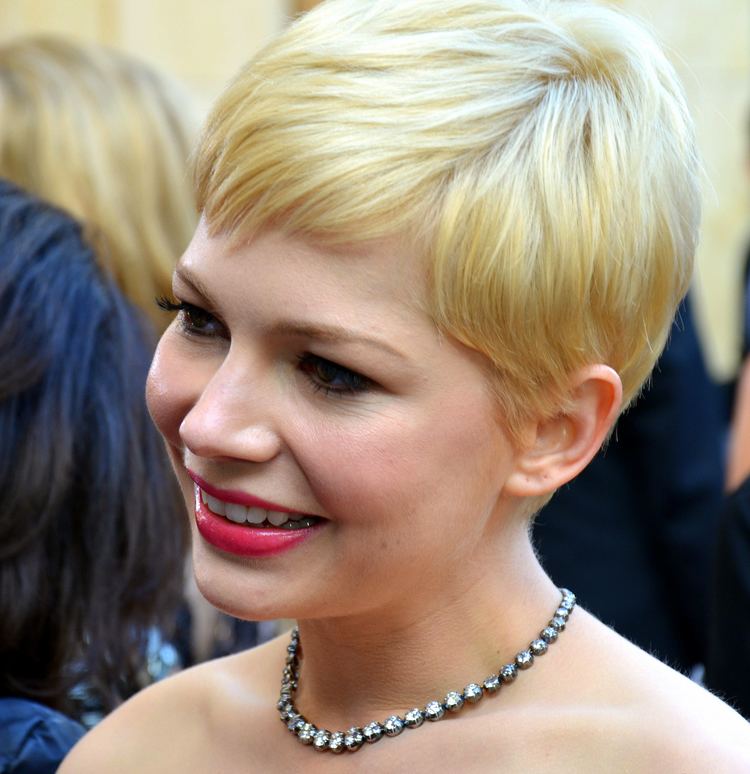 Lupita nyong o jessica lange michelle williams and more tony nominated actresses
Early life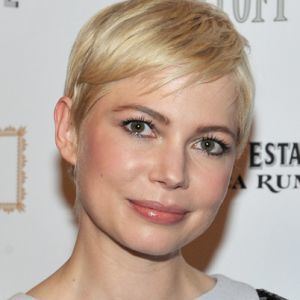 Williams was born in Kalispell, Montana, the daughter of Carla Ingrid (née Swenson) and Larry Richard Williams. Her parents are separated, and she has one sister, Paige, and three half-siblings. Her mother is a homemaker, and her father is an author, stock and commodities trader, and two-time Republican Party nominee for the United States Senate from Montana. She has Norwegian, and smaller amounts of English, German, Danish, Swiss, Swedish, Scottish, and Welsh ancestry.
As a child, Williams kept to herself and was self-sufficient; as she has said, "I was really secretive with my parents and I think I sort of continued that... I found that by keeping to myself I got on OK. I don't know why." When Williams was nine, her family moved to San Diego, California. She became interested in acting at an early age when she saw a local production of The Adventures of Tom Sawyer.
1990s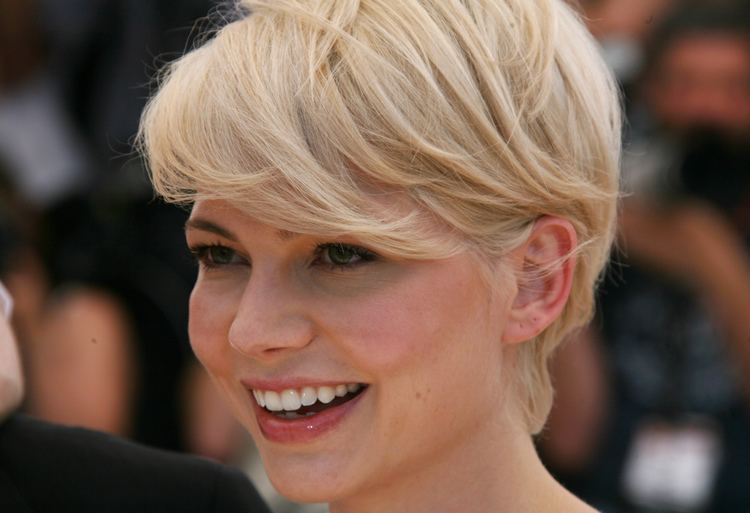 Williams began her career in the early 1990s by making guest appearances in television programs such as Step by Step and Home Improvement. In 1993, she appeared as Bridget Bowers in Baywatch. She debuted in the adventure film Lassie (1994). In Species, she portrayed the younger version of Sil, an alien-human who grows up to become the monster character played by Natasha Henstridge. Following this, Williams appearanced in the made-for-television movies My Son Is Innocent (1996), which saw her transition into more dramatic work, and Killing Mr. Griffin (1997), where she plays a member of Susan's (played by Amy Jo Johnson) geek clique.
At age 15, with her parents' approval, she filed for emancipation from them, so she could better pursue her acting career with less interference from child labor work laws. After completing ninth grade at Santa Fe Christian Schools, in Solana Beach, California, she left school because of severe bullying. Subsequently, Williams was home-tutored by her father and later graduated with a GED from a correspondence school.
She moved to Los Angeles and quickly secured a role in Dawson's Creek. Williams said later that she thought she knew all she needed to know since age 15. She said in 2011 that she chose emancipation as she was influenced by other young actors doing it. In 1997, unhappy with the roles they were being offered, Williams and several actor friends wrote a script entitled Blink. It was sold, but nothing happened with it.
A starring role alongside James Van Der Beek, Katie Holmes and Joshua Jackson in the teen TV drama, Dawson's Creek (1998–2003), helped raise them to prominence. At age 17, Williams portrayed Jen Lindley, to whom she related because they both grew up "too fast." For filming of the semi-autobiographical series based on its creator Kevin Williamson's childhood, she moved to North Carolina. In an interview with USA Today, she described her character as "this stable, happy-go-lucky girl still wrestling with demons." She said that being on Dawson's Creek enabled her to choose her projects, and has stated that
Being on a show like Dawson's Creek for so long ... you spend so much of the year doing something you are not entirely invested in. So when you devote yourself to nine months of the year to that kind of work, you have to make awfully certain that you spend the three precious months off in a way that's true and not time-wasting.
Williams continued to perform in films as well. Her first mainstream production was in the slasher film Halloween H20: 20 Years Later (1998). It was a financial success, making $55 million against its $17 million budget. Williams appeared with Kirsten Dunst in the comedy Dick (1999). The movie is a parody, recounting the Watergate scandal, which led to the resignation of U.S. President Richard Nixon. She began to do more challenging work, starting with a small part in But I'm a Cheerleader, directed by Jamie Babbit.
Commodity trading
Following in her father's footsteps, in 1997 Williams entered the Robbins World Cup Championship of Futures Trading which she won by turning $10,000 into more than $100,000. With a return of 900%, Williams is currently ranked as the third highest winner of the competition since it began in 1984.
2000–2005
She appeared in the HBO television movie sequel If These Walls Could Talk 2 (2000). Presented in three segments, it follows lesbian couples in different time periods. Williams and Chloë Sevigny appeared in the second segment, which revealed bitter divisions in the feminist movement during 1972. While Entertainment Weekly critic, Ken Tucker, praised Sevigny, he said Williams had overdone her character's "grinning eagerness to be naughty".
From then on, Williams began to work in independent features, which attracted smaller audiences. "I feel like I haven't been working in a particularly flashy or visible way," she reflected to Vogue magazine. "If you weren't looking for them, you would miss the movies that I've made that I'm proud of." For Me Without You (2001), Williams co-starred with Anna Friel. The movie's reception was split, with review aggregator website, Rotten Tomatoes, assigning it a 66% rating based on 65 reviews. Next was Prozac Nation (2002), starring Christina Ricci and based on the autobiography of the same name by Elizabeth Wurtzel. It portrayed her struggle with major depression. Asked if her roommate role was interesting to play, Williams said: "I think what it needed to be was helpful. Somebody to stand like this [punches her hand] so that she [Ricci] could keep smacking up against it."
In 2003, Williams appeared in The United States of Leland (2003), as the grieving sister of a murdered boy. Reviews were mostly negative, with The Globe and Mail's Liam Lacey calling it "neither an insightful nor well-made film." Williams rounded out the year in The Station Agent. A dramedy, it follows a little person, Fin, portrayed by Peter Dinklage, who lives in an abandoned train depot, and who starts a friendship with a librarian played by Williams. All the cast members, including Bobby Cannavale and Patricia Clarkson, were nominated for a Screen Actors Guild Award for Best Cast in a motion picture.
After Dawson's Creek ended in 2003, Williams admitted having difficulty finding the right roles, and said she was seen as a "pop tart". That year, she played Varya in Anton Chekhov's The Cherry Orchard with Jessica Chastain and Linda Emond at the Williamstown Theatre Festival.
Wim Wenders wrote the film Land of Plenty (2004), which investigates anxiety and disillusionment in a post-9/11 America, with Williams in mind. She played Lana, a worker in a homeless shelter trying to contact her troubled Vietnam veteran uncle (John Diehl). The 22nd Independent Spirit Awards nominated her for Best Female Lead.
In 2005, she appeared in Imaginary Heroes, about the effect of a son's suicide on his suburban family. It made less than $300,000 worldwide in ticket sales. She co-starred with Meat Loaf, as an impressionable young woman fixated on mental health in A Hole in One, a period piece that was the 2005 feature film debut of Richard Ledes, and was generally ignored.
In a rare comedy turn, she starred in The Baxter alongside writer/director Michael Showalter. The film received mostly negative reviews, but critics praised Williams. "Only when Williams is around does the movie seem human, true, and funny: Even in her slapstick there's pain," wrote The Boston Globe reporter Wesley Morris. "She's almost too good: It's not until she's left a scene that you realize the movie isn't working." Released on August 26, 2005, Showalter's movie made $37,000 opening weekend before going on to gross over $180,000 domestically.
Williams gained public recognition for Brokeback Mountain, a film directed by Ang Lee that depicts the homosexual relationship between Ennis Del Mar and Jack Twist (Heath Ledger and Jake Gyllenhaal). Williams plays Ennis' wife Alma, who becomes aware of the true nature of his and Jack's relationship when she sees them in an embrace. After viewing The Station Agent, casting director Avy Kaufman suggested to Lee that he cast Williams as Alma. The film was a box office hit, grossing around $178 million worldwide in ticket sales against its $14 million production costs. The film received eight Oscar nominations, the most for any film that year, including a Best Supporting Actress nomination for Williams, and it won three accolades at the 78th Academy Awards. The saffron Vera Wang dress, which she wore to the Academy Awards in March 2006, has been cited by Cosmopolitan magazine as one of the Best Oscar dresses of all time.
2006–present
Williams returned with The Hawk Is Dying (2007), also starring Michael Pitt. It tells the story of George (played by Paul Giamatti), trying to find meaning in his life by training a wild red-tailed hawk. Williams portrayed Pitt's girlfriend, the only person who understands George's growing obsession. The film earned $7,000 domestically playing at one theater. Five months after giving birth, Williams was back, appearing in The Hottest State, a film by Ethan Hawke, adapted from his 1996 book. Critics panned it for being too pretentious and self-aware. Variety writer Leslie Felperin believed the film underused Williams as a former lover of one of the main characters. It did a limited theatrical run beginning August 24, ultimately grossing $137,340. Williams played Edie Sedgwick, muse of Andy Warhol, as a part of the biographical ensemble piece I'm Not There, inspired by the musician Bob Dylan.
In October 2006, she signed on to play a blonde known as S, who seduces Ewan McGregor's character in Deception (2008), originally called The Tourist. Williams and McGregor worked together again in Incendiary, about the aftermath of a terrorist attack at a football game, based on Chris Cleaves' 2005 book of the same name. She portrayed the protagonist, an unnamed adulterous British mother who loses her husband and son in the attack. In his The Independent review, Robert Hanks called it "sloppy" and said Williams deserved better.
Impressed by her work in Dick, the screenwriter Charlie Kaufman cast Williams in his directorial debut Synecdoche, New York, alongside Philip Seymour Hoffman and Emily Watson. A box office bomb, it was praised in the media, appearing on many top ten critics' lists for 2008. Wendy and Lucy, an acclaimed small-budget, low-key drama directed and co-written by Kelly Reichardt, follows Wendy, a drifter looking to start a new life, searching for her dog Lucy after a series of setbacks. Unlike others, including the director, Williams did not find the film depressing. "Personally I like seeing those kinds of movies. I find them comforting because they make me feel less alone." As the lead actress of Wendy and Lucy, she enjoyed the documentary style of the film. Houston Chronicle writer Amy Biancolli said her performance, "a bare-bones accomplishment of no small heft," was the movie's key. The Toronto Film Critics Association Awards named Williams as the Best Actress, and the film as 2008's Best Movie.
Filming for Mammoth (2009) took Williams to locations in Sweden, Thailand and the Philippines. She co-starred with Gael García Bernal as a successful couple dealing with issues related to modern day globalization. It was director Lukas Moodysson's first English-language movie.
In 2010, Martin Scorsese cast her as the dead wife who haunts marshal Teddy Daniels (Leonardo DiCaprio) in Shutter Island, a psychological thriller based on Dennis Lehane's 2003 best-selling novel of the same name. It was released on February 19, 2010. With $41.1 million in ticket sales at over 2,900 locations, Shutter Island gave Williams her widest release and best opening weekend stats. In December 2010 she appeared with Ryan Gosling as a struggling married couple in the romantic drama Blue Valentine.
The filmmaker Derek Cianfrance made Williams and Gosling live together during the day for a month to get into character. She later said that the experience was great and wished she had appreciated it more. Shown at 2010's Sundance Film Festival, Cannes Film Festival and BFI London Film Festival, the movie was a hit among critics. Both actors were lauded with praise and awards attention. "Ms. Williams and Mr. Gosling are exemplars of New Method sincerity, able to be fully and achingly present every moment onscreen together," wrote The New York Times columnist A. O. Scott. Her performance as Cindy, who has grown tired of her husband's addictions and lack of direction, was nominated for Best Actress by the Golden Globe Awards and Academy Awards.
Meek's Cutoff was shot in Burns, Oregon and reunited Williams with Reichardt. It is based on a historical incident on the Oregon Trail in 1845, in which the frontier guide Stephen Meek led a wagon train on an ill-fated journey through a desert. After premiering during the 67th Venice International Film Festival, the well-reviewed bleak period piece saw a limited release in cinemas starting April 8, 2011.
Williams was cast over Kate Hudson, Scarlett Johansson, and Amy Adams as Marilyn Monroe in My Week with Marilyn, a British drama film based on two novels by Colin Clark, depicting the making of the film The Prince and the Showgirl (1957). Initially terrified of taking on the role, she turned down the offer. "Physically and vocally, everything about her is different from me," she explained. Eventually, she found the offer too good to pass up. Williams took vocal lessons so she could sing in the movie, as lip-syncing was uncomfortable. Williams won the Golden Globe Award for Best Actress – Motion Picture Comedy or Musical for her performance. Her next performance was in Take This Waltz (2011), directed by Sarah Polley in Canada, that focuses on a young married couple (Williams and Seth Rogen) dealing with monogamy and fidelity.
Williams co-starred with James Franco in Walt Disney Pictures's Oz the Great and Powerful, a 3-D prequel of The Wizard of Oz, released March 8, 2013, in which she played Glinda the Good Witch. She has signed to do a sequel to the film.
In July 2013, she became the new face of Louis Vuitton handbags.
Williams was featured in the music video for Wild Nothing's "Paradise", featured on the 2012 album Nocturne.
Williams made her Broadway debut in the revival of Cabaret, in the role of Sally Bowles. The production opened on April 24, 2014 and she ended her run on November 9, 2014. Also in 2014, she became the face of Louis Vuitton Jewellery collection.
In 2015, she starred in the film adaptation of Irène Némirovsky's World War II novel Suite Française, in which she played Lucille Angellier, a French villager who falls in love with Bruno von Falk, a German soldier played by Matthias Schoenaerts.
In 2016, Williams starred in a Broadway revival of the David Harrower play Blackbird, for which she received a Tony Award nomination. Also that year, she had major roles in the films Certain Women and Manchester by the Sea, both of which premiered at the 2016 Sundance Film Festival. Manchester in particular earned her wide praise, with film critic Tom Shone saying, "If this actress were put on earth to do one thing only, it would be this." Williams received the New York Film Critics Circle Award for Best Supporting Actress for both performances. She was nominated for the Academy Award for Best Supporting Actress for her role in Manchester by the Sea.
In May 2017, Williams became the face of Louis Vuitton Spring/Summer Sunglasses collection.
Personal life
Williams began dating Australian actor Heath Ledger, her Brokeback Mountain co-star, in 2004 after meeting on the set of the film. In late April 2005 People reported that Williams and Ledger were expecting a child together. On October 28, 2005, Williams gave birth to their daughter Matilda Rose Ledger.
During Williams and Ledger's time together, they lived in Brooklyn, New York. By September 2007, the couple amicably ended their three-year relationship. Of the break-up, People quoted her telling Elle magazine, "I didn't know where to go. I couldn't imagine any place in the world that was gonna feel good to me." After Ledger's death from a combined drug intoxication (CDI) in January 2008, the usually under-the-radar actress and her daughter became an interest of the media and were often followed by paparazzi. As a result, Williams rarely gave interviews until the end of 2009.
On February 1, 2008, in her first public statement after Ledger's death, Williams expressed her heartbreak and described Ledger's spirit as surviving in their daughter, who resembles him. Later that month she attended his memorial and funeral services.
In July 2008, Williams began dating director Spike Jonze. They met on the set of Synecdoche, New York, which Williams starred in and Jonze produced. Williams called the timing of their relationship "impossible", and ended it in September 2009.
References
Michelle Williams (actress) Wikipedia
(Text) CC BY-SA