Residence

Pound Ridge, New York

Role

Actor · timrobbins.net

Years active

1979–present







Full Name

Timothy Francis Robbins

Born

October 16, 1958 (age 57) (

1958-10-16

)

Occupation

Actor, director, producer, screenwriter, activist, musician

Children

Miles Robbins, Jack Henry Robbins

Awards

Academy Award for Best Actor in a Supporting Role

Movies and TV shows




Similar People
Tim Robbins Wins Supporting Actor: 2004 Oscars
Timothy Francis Robbins (born October 16, 1958) is an American actor, screenwriter, director, producer, activist and musician. He is well known for his portrayal of Andy Dufresne in the prison drama film The Shawshank Redemption (1994).
Contents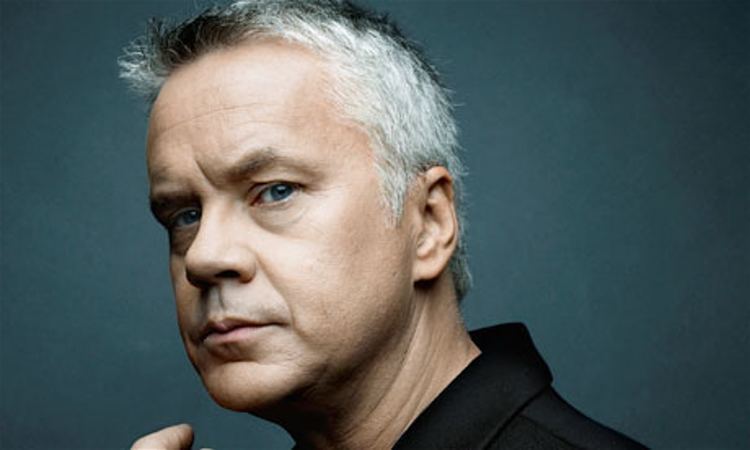 His other roles include Nuke LaLoosh in Bull Durham, Jacob Singer in Jacob's Ladder, Griffin Mill in The Player, and Dave Boyle in Mystic River, for which he won an Academy Award for Best Supporting Actor, and for directing films such as Dead Man Walking and Bob Roberts, both of which received critical acclaim.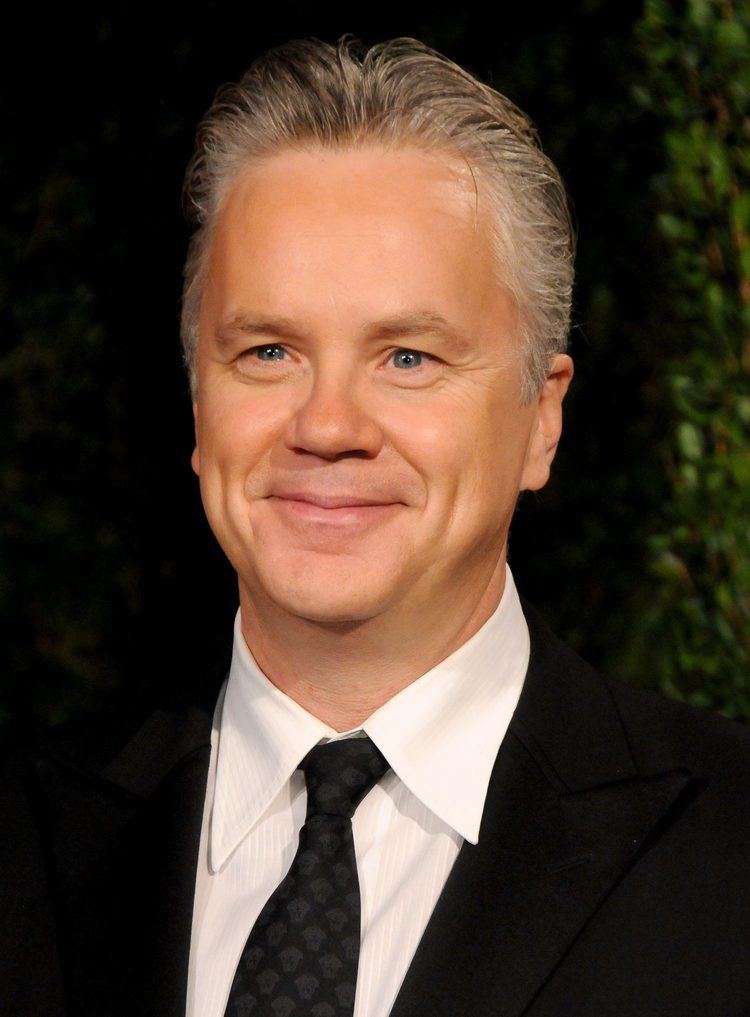 Top 20 tim robbins movies
Early life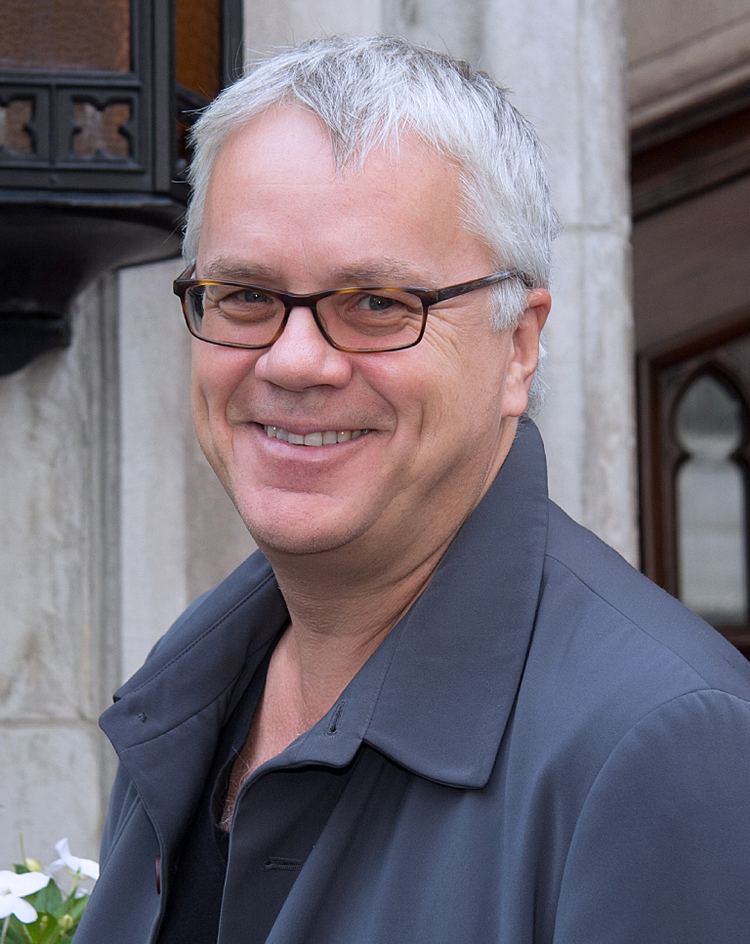 Robbins was born in West Covina, California, and raised in New York City. He is the son of Mary Cecelia (née Bledsoe; c. 1933–2011), an actress, and Gilbert Lee Robbins (1931–2011), a musician, folk singer, actor, and former manager of The Gaslight Cafe. Robbins has two sisters, Adele and Gabrielle, and a brother, David. He was raised Catholic.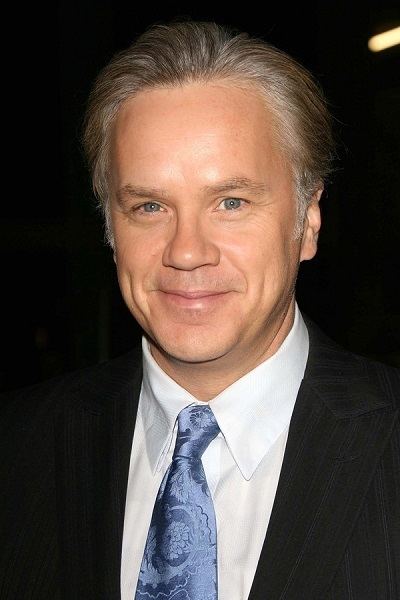 He moved to Greenwich Village with his family at a young age, while his father pursued a career as a member of the folk music group, The Highwaymen. Robbins started performing in theater at age twelve and joined the drama club at Stuyvesant High School. He spent two years at SUNY Plattsburgh and then returned to California to study at the UCLA Film School, graduating with a Bachelor of Arts degree in Drama in 1981.
Career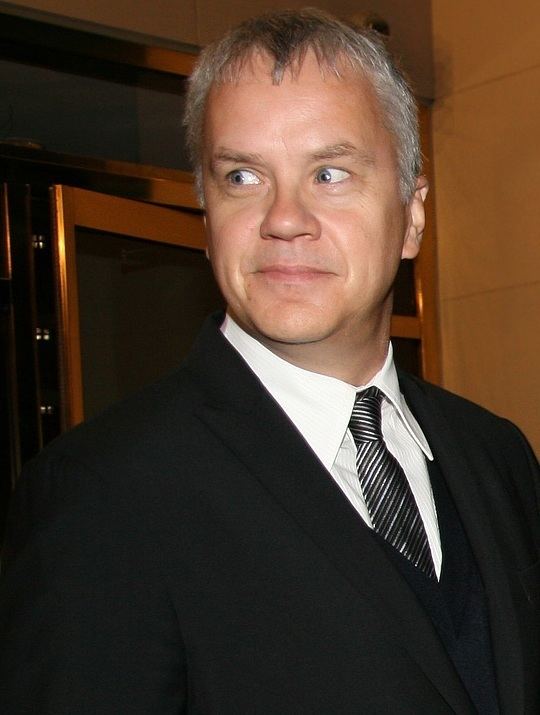 Robbins's acting career began at Theater for the New City, where he spent his teenage years in their Annual Summer Street Theater and also played the title role in a musical adaptation of Antoine de Saint-Exupéry's The Little Prince. After graduation from college in 1981, Robbins founded the Actors' Gang, an experimental theater group, in Los Angeles with actor friends from his college softball team (including John Cusack).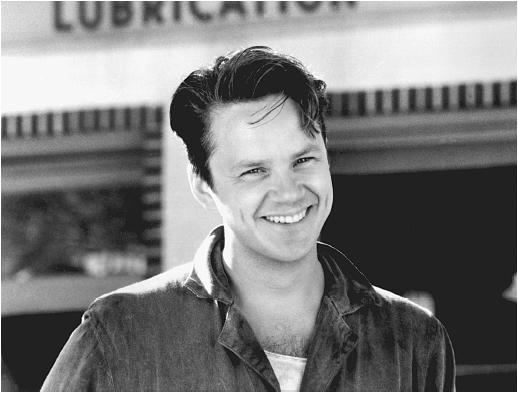 In 1982, he appeared as domestic terrorist Andrew Reinhardt in three episodes of the television program St. Elsewhere. In 1985, he guest-starred in the second episode of the television series Moonlighting, "Gunfight at the So-So Corral". He also took small parts in films, such as the role of frat animal "Mother" in Fraternity Vacation (1985) and "Lt Sam 'Merlin' Wells" in the fighter pilot film Top Gun (1986). He played in The Love Boat, as a young version of one of the characters in retrospection about the Second World War. His breakthrough role was as pitcher Ebby Calvin "Nuke" LaLoosh in the 1988 baseball film Bull Durham, in which he co-starred with Susan Sarandon and Kevin Costner.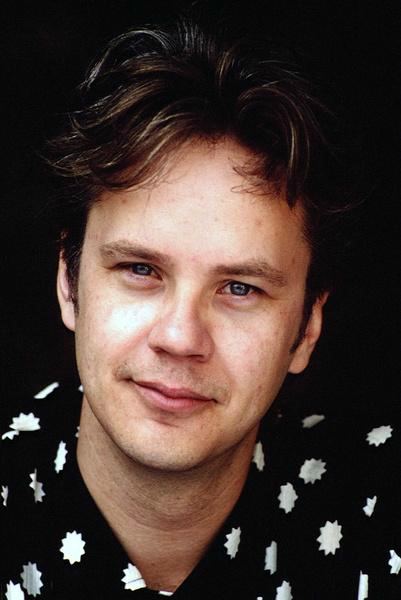 He received critical acclaim and won the Best Actor Award at Cannes for his starring role as an amoral film executive in Robert Altman's 1992 film The Player. He made his directorial and screenwriting debut with 1992's Bob Roberts, a mockumentary about a right-wing senatorial candidate. Robbins then starred alongside Morgan Freeman in the critically acclaimed The Shawshank Redemption (1994), which was based on Stephen King's novella.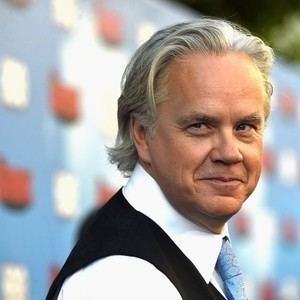 Robbins has written, produced, and directed several films with strong social content, such as the critically acclaimed capital punishment saga Dead Man Walking (1995), starring Sarandon and Sean Penn. The film earned him an Oscar nomination for Best Director. His next directorial effort was 1999's Depression-era musical Cradle Will Rock. Robbins has also appeared in mainstream Hollywood thrillers, such as 1999's Arlington Road (as a suspected terrorist) and 2001's Antitrust (as a malicious computer tycoon), and in comical films such as The Hudsucker Proxy, Nothing to Lose, and High Fidelity. Robbins has also acted in and directed several Actors' Gang theater productions.
Robbins won the Best Supporting Actor Oscar and the SAG Award for his work in Mystic River (2003), as a man traumatized from having been molested as a child. In 2005, he won the 39th annual Man of the Year Pudding Pot Award given by the Hasty Pudding Theatricals of Harvard.
His most recent acting roles include a temporarily blind man who is nursed to health by a psychologically wounded young woman in The Secret Life of Words and an apartheid torturer in Catch a Fire. As of 2006, he was the tallest Academy Award-winning actor at 6 feet 5 inches (1.96 m).
In early 2006, Robbins directed an adaptation of George Orwell's novel 1984, written by Michael Gene Sullivan of the Tony Award-winning San Francisco Mime Troupe. The show opened at Actors' Gang, at their new location at The Ivy Substation in Culver City, California. In addition to venues around the United States, it has played in Athens, Greece, the Melbourne International Festival in Australia and the Hong Kong Arts Festival. Robbins is considering adapting the play into a film version.
In 2008, Robbins appeared in The Lucky Ones, with co-star Rachel McAdams as well as City Of Ember. Robbins next film role was as Senator Hammond, the disapproving father of the film's villain Hector Hammond, in the 2011 superhero film Green Lantern.
In 2010 Robbins released the album Tim Robbins & The Rogues Gallery Band, a collection of songs written over the course of 25 years that he ultimately took on a world tour. He was originally offered the chance to record an album in 1992 after the success of his film Bob Roberts, but he declined because he had "too much respect for the process", having seen his father work so hard as a musician, and because he felt he had nothing to say at the time.
Robbins directed two episodes from the HBO series Treme. The series follows the interconnected lives of a group of New Orleanians in the wake of Hurricane Katrina. He helmed the episodes "Everything I Do Gonh Be Funky" in Season 2 (2011) and "Promised Land" in Season 3 (2012). Robbins became interested in the show while staying in New Orleans during the filming of Green Lantern. "I had the unique experience of watching 'Treme' with locals. It resonated for me immediately, and it resonated for them as well, because they have seen their town get misinterpreted and represented in ridiculous ways," he told The Times-Picayune in 2011. "Something about this show was different for them. I appreciated that. I loved the writing and the actors. I loved the environment it's set in. I watched the whole first season in New Orleans, and got in touch with David Simon and said, 'If you guys need a director next year, I'd be happy to do an episode.'"
In 2013, he was a member of the jury at the 63rd Berlin International Film Festival.
Personal life
In 1988 Robbins entered into a relationship with actress Susan Sarandon, whom he met on the set of Bull Durham. They have two sons: John "Jack" Henry (born May 15, 1989) and Miles Guthrie (born May 4, 1992). Robbins, like Sarandon, is a lapsed Catholic, and they both share liberal political views. The end of Robbins' relationship with Sarandon was announced in late December 2009.
Robbins supported Ralph Nader's 2000 presidential campaign and appeared on stage in character as Bob Roberts during the "Nader Rocks the Garden" rally at Madison Square Garden. In December 2007, Robbins campaigned for Senator John Edwards in the 2008 U.S. presidential election. He delivered a speech critical of Hillary Clinton and the DLC while introducing Bernie Sanders at a 2016 campaign stop.
He publicly opposed the 2003 invasion of Iraq. In 2003 a 15th anniversary celebration of Bull Durham at the National Baseball Hall of Fame was canceled by Hall of Fame president Dale Petroskey. Petroskey, who was on the White House staff during the Reagan administration, told Robbins that his stance helped to "undermine the U.S. position, which could put our troops in even more danger." Durham co-star Kevin Costner defended Robbins and Sarandon, saying, "I think Tim and Susan's courage is the type of courage that makes our democracy work. Pulling back this invite is against the whole principle about what we fight for and profess to be about." Robbins later said that Kevin Costner, Clint Eastwood, and Jack Valenti were the only major Hollywood figures that stood up for his free speech rights in this case and noted that all three men are either Republicans or very conservative Democrats, adding that he felt there could be common ground between individuals with different political beliefs.
Robbins is an avid baseball and ice hockey fan. He supports the New York Mets and the New York Rangers and frequently attends games. In 1995 Robbins did a series of promos for MSG Network advertising upcoming Rangers games, and has narrated a documentary on the 1969 Mets for SNY.
Filmography
Actor
2023
Silo (TV Series)
as
Bernard Holland
- Outside (2023) - Bernard Holland
- The Getaway (2023) - Bernard Holland
- Hanna (2023) - Bernard Holland
- The Flamekeepers (2023) - Bernard Holland
- The Relic (2023) - Bernard Holland
- The Janitor's Boy (2023) - Bernard Holland
- Truth (2023) - Bernard Holland
- Machines (2023) - Bernard Holland
- Holston's Pick (2023) - Bernard Holland (credit only)
- Freedom Day (2023) - Bernard Holland
2019
Castle Rock (TV Series)
as
Reginald 'Pop' Merrill
- Clean (2019) - Reginald 'Pop' Merrill
- Caveat Emptor (2019) - Reginald 'Pop' Merrill
- Dirty (2019) - Reginald 'Pop' Merrill (credit only)
- The Word (2019) - Reginald 'Pop' Merrill
- The Mother (2019) - Reginald 'Pop' Merrill (voice)
- The Laughing Place (2019) - Reginald 'Pop' Merrill (credit only)
- Restore Hope (2019) - Reginald 'Pop' Merrill
- Ties That Bind (2019) - Reginald 'Pop' Merrill
- New Jerusalem (2019) - Reginald 'Pop' Merrill
- Let the River Run (2019) - Reginald 'Pop' Merrill
2019
VHYes
as
Sir Roger Handley III
2018
Here and Now (TV Series)
as
Greg Boatwright
- It's Here (2018) - Greg Boatwright
- Dream Logic (2018) - Greg Boatwright
- Yes (2018) - Greg Boatwright
- Wake (2018) - Greg Boatwright
- Fight, Death (2018) - Greg Boatwright
- From Sun Up to Sun Down (2018) - Greg Boatwright
- Hide and Seek (2018) - Greg Boatwright
- If a Deer Sh*ts in the Woods (2018) - Greg Boatwright
- It's Coming (2018) - Greg Boatwright
- Eleven Eleven (2018) - Greg Boatwright
2015
The Brink (TV Series)
as
Walter Larson
- There Will Be Consequences (2015) - Walter Larson
- Just a Little Crazy Talk (2015) - Walter Larson
- Who's Grover Cleveland? (2015) - Walter Larson
- Sticky Wicket (2015) - Walter Larson
- Tweet Tweet Tweet (2015) - Walter Larson
- Swim, Shmuley, Swim (2015) - Walter Larson
- I'll Never Be Batman (2015) - Walter Larson
- Baghdad My Ass (2015) - Walter Larson
- Half-Cocked (2015) - Walter Larson
- Pilot (2015) - Walter Larson
2015
The Spoils Before Dying (TV Mini Series)
as
Red-Vested Bartender
- The Trip Trap (2015) - Red-Vested Bartender
2014
Welcome to Me
as
Dr. Daryl Moffet
2014
The Spoils of Babylon (TV Series)
as
Jonas Morehouse
- So Sweet the Bells (2014) - Jonas Morehouse
- Kicking the Habit (2014) - Jonas Morehouse
- The War Within (2014) - Jonas Morehouse
- The Foundling (2014) - Jonas Morehouse
2013
Life of Crime
as
Frank Dawson
2012
Back to 1942
as
Bishop Megan
2012
Thanks for Sharing
as
Mike
2012
Portlandia (TV Series)
as
Excellency
- The Brunch Special (2012) - Excellency
- Brunch Village (2012) - Excellency
2012
Tenacious D: To Be the Best (Music Video short)
as
Tim Robbins
2011
Cinema Verite (TV Movie)
as
Bill Loud
2008
City of Ember
as
Loris Harrow
2008
The Lucky Ones
as
Cheaver
2007
Behind the Director's Son's Cut (Video short)
as
Erik
2007
Then She Found Me
as
Tim Robbins
2006
Tenacious D in the Pick of Destiny
as
The Stranger
2006
Catch a Fire
as
Col. Nic Vos
2005
The Secret Life of Words
as
Josef
2005
War of the Worlds
as
Harlan Ogilvy
2005
Zathura: A Space Adventure
as
Dad
2005
Jack & Bobby (TV Series)
as
Pres. Robert McCallister
- Legacy (2005) - Pres. Robert McCallister (voice)
2004
Embedded (Video)
as
Sarge & Cove
2004
Anchorman: The Legend of Ron Burgundy
as
Public TV News Anchor (uncredited)
2003
Freedom: A History of US (TV Series documentary)
as
Workingmen's Party Voice / Moses Brown / Gen, Winfield Scott Hancock
- Whose Land Is This? (2003) - Workingmen's Party Voice (voice)
- Wake Up America (2003) - Moses Brown (voice)
- A War to End Slavery (2003) - Gen, Winfield Scott Hancock (voice)
2003
Mystic River
as
Dave Boyle
2002
The Truth About Charlie
as
Carson J. Dyle
2001
Human Nature
as
Dr. Nathan Bronfman
2001
Antitrust
as
Gary Winston
2000
High Fidelity
as
Ian Raymond
2000
Mission to Mars
as
Woody Blake
1999
The Simpsons (TV Series)
as
Jim Hope
- Grift of the Magi (1999) - Jim Hope (voice)
1999
Austin Powers: The Spy Who Shagged Me
as
The President
1999
Cradle Will Rock
as
Voice On Film Reel (voice, uncredited)
1999
Arlington Road
as
Oliver Lang
1997
Nothing to Lose
as
Nick Beam
1994
Ready to Wear
as
Joe Flynn
1994
The Shawshank Redemption
as
Andy Dufresne
1994
The Hudsucker Proxy
as
Norville Barnes
1993
Short Cuts
as
Gene Shepard
1992
Bob Roberts
as
Bob Roberts
1992
The Player
as
Griffin Mill
1989
Miss Firecracker
as
Delmount Williams
1988
Bull Durham
as
Ebby Calvin 'Nuke' LaLoosh
1986
Saturday Night Live (TV Series)
as
Bob Roberts
- Steve Guttenberg/The Pretenders (1986) - Bob Roberts (uncredited)
1986
Howard the Duck
as
Phil Blumburtt
1986
Amazing Stories (TV Series)
as
Jordan's Phantom
- Mirror, Mirror (1986) - Jordan's Phantom
1985
Malice in Wonderland (TV Movie)
as
Joseph Cotten
1985
Fraternity Vacation
as
Larry 'Mother' Tucker
1985
Moonlighting (TV Series)
as
Fremmer
- Gunfight at the So-So Corral (1985) - Fremmer
1985
The Sure Thing
as
Gary Cooper
1984
No Small Affair
as
Nelson
1984
Hill Street Blues (TV Series)
as
Patrolman Lawrence Swan
- Rookie Nookie (1984) - Patrolman Lawrence Swan
1984
The Love Boat (TV Series)
as
Young Erik
- Vicki and the Fugitive/Lady in the Window/Stolen Years/Dutch Treat: Part 2 (1984) - Young Erik
- Vicki and the Fugitive/Lady in the Window/Stolen Years/Dutch Treat: Part 1 (1984) - Young Erik
1984
Santa Barbara (TV Series)
as
Man
- Episode #1.8 (1984) - Man
1984
Hardcastle and McCormick (TV Series)
as
Johnny Johnson
- Scared Stiff (1984) - Johnny Johnson
1984
Legmen (TV Series)
as
Brewster Kingston
- How the Other Half Dies (1984) - Brewster Kingston
1983
Quarterback Princess (TV Movie)
as
Marvin
1983
At Ease (TV Series)
as
Medic
- A Tankful of Dollars (1983) - Medic
1982
St. Elsewhere (TV Series)
as
Andrew Reinhardt
- Cora and Arnie (1982) - Andrew Reinhardt
- Down's Syndrome (1982) - Andrew Reinhardt
- Bypass (1982) - Andrew Reinhardt
Producer
2019
VHYes (executive producer)
2017
Ultimate Ultimate (TV Series) (executive producer)
2017
Marjorie Prime (executive producer)
2017
Hot Winter: A Film by Dick Pierre (Short) (executive producer)
2015
The Brink (TV Series) (producer - 10 episodes)
- There Will Be Consequences (2015) - (producer)
- Just a Little Crazy Talk (2015) - (producer)
- Who's Grover Cleveland? (2015) - (producer)
- Sticky Wicket (2015) - (producer)
- Tweet Tweet Tweet (2015) - (producer)
- Swim, Shmuley, Swim (2015) - (producer)
- I'll Never Be Batman (2015) - (producer)
- Baghdad My Ass (2015) - (producer)
- Half-Cocked (2015) - (producer)
- Pilot (2015) - (producer)
2012
Elena (Documentary) (co-executive producer)
2012
The Big Fix (Documentary) (executive producer)
2008
Possible Side Effects (TV Movie) (executive producer)
2004
Embedded (Video) (executive producer) / (producer)
2001
The Spectre of Hope (Documentary) (executive producer)
1999
Cradle Will Rock (producer)
1996
The Typewriter, the Rifle & the Movie Camera (Documentary) (executive producer)
1995
Dead Man Walking (producer - produced by)
Director
2019
45 Seconds of Laughter (Documentary)
2015
The Brink (TV Series) (1 episode)
- Half-Cocked (2015)
2011
Treme (TV Series) (2 episodes)
- Promised Land (2012)
- Everything I Do Gonh Be Funky (2011)
2008
Possible Side Effects (TV Movie)
2003
Queens Supreme (TV Series) (1 episode)
- Pilot (2003)
2001
Bruce Springsteen: The Complete Video Anthology 1978-2000 (Video documentary) (video "Dead Man Walkin'")
1996
Bruce Springsteen: Dead Man Walkin' (Music Video)
1995
Dead Man Walking (directed by)
1986
Saturday Night Live (TV Series) (1 episode)
- Steve Guttenberg/The Pretenders (1986) - (segment "Bob Roberts")
Soundtrack
-
Late Show with David Letterman (TV Series) (performer - 1 episode, 2011) (writer - 1 episode, 2011)
- Episode #18.169 (2011) - (performer: "Moment in the Sun" - uncredited) / (writer: "Moment in the Sun" - uncredited)
2006
Catch a Fire (performer: "Paradise Road", "Nans' Itarget Ivuth' Umlilo'")
2001
Human Nature (performer: "Me and Bobby McGee" (1970))
1999
Cradle Will Rock (writer: "Cobbler In Despair")
1995
Dead Man Walking (writer: "The Face of Love")
1992
Bob Roberts (lyrics: "What Did The Teacher Tell You", "Complain", "My Land", "Times Are Changing' Back", "Wall Street Rap", "Retake America", "Prevailing Tides", "I Want To Live", "Drugs Stink", "This World Turns", "Beautiful Girl", "We Are Marching", "The Voting Song") / (music: "What Did The Teacher Tell You", "Complain", "My Land", "Times Are Changing' Back", "Wall Street Rap", "Retake America", "Prevailing Tides", "I Want To Live", "Drugs Stink", "This World Turns", "Beautiful Girl", "We Are Marching", "The Voting Song")
1988
Tapeheads (performer: "Now That You're Gone") / (performer: "Repave Amerika") / (writer: "Repave Amerika")
Writer
2008
Possible Side Effects (TV Movie)
1999
Cradle Will Rock (written by)
1995
Dead Man Walking (written by)
1992
Bob Roberts (written by)
Camera Department
2001
Pearl Jam: Touring Band 2000 (Video documentary) (guest camera operator)
Miscellaneous
2012
Raise My Hands (Documentary short) (hands)
Thanks
2017
You Were Never Really Here (the filmmakers would like to thank)
2015
Marsha Hunt's Sweet Adversity (Documentary) (thanks)
2010
A Backyard Story (grateful acknowledgment)
2010
Everyday Sunshine: The Story of Fishbone (Documentary) (special thanks)
2009
Leaves of Grass (the director wishes to thank)
2007
Then She Found Me (thanks)
2006
Away from Her (special thanks)
2004
Obtaining Cover: Inside Code 46 (Video documentary short) (special thanks)
2004
Mystic River: Beneath the Surface (Video documentary short) (special thanks)
2002
The Guys (special thanks)
2001
And Then One Night: The Making of 'Dead Man Walking' (TV Movie documentary) (special thanks)
2001
Antitrust: Cracking the Code (Video documentary short) (special thanks)
2001
Last Party 2000 (Documentary) (special thanks)
Self
2022
Russell Brand: Under the Skin (TV Series)
as
Self - Guest
- The Covid Redemption with Tim Robbins (2022) - Self - Guest
2022
Subcutaneous (Podcast Series)
as
Self
- Tim Robbins (The Covid Redemption) (2022) - Self
2019
Hollywood Insider (TV Series)
as
Self
- The Rise and Journey of David Harbour - A Walk Through the Filmography of the 'Stranger Things' Star (2021) - Self
- A Tribute To George Lucas - One of the Greatest Storytellers of Our Time (2021) - Self
- Movies About Making Movies: A Ranking of the Ten Best Movies That Peek Behind the Cinematic Curtain (2021) - Self
- Behind the scenes: 'Dark Waters' (2019) - Self
2021
Insights (TV Series)
as
Self
- The Power of Acting - Tim Robbins (2021) - Self
2021
Josh Gates Tonight (TV Series)
as
Self
- 20,000 Gates Under the Sea (2021) - Self
2021
The British Film Designer's Guild Awards (TV Special)
as
Self - Presenter
2020
Gilbert Gottfried's Amazing Colossal Podcast (Podcast Series documentary)
as
Self - Guest
- Tim Robbins (2020) - Self - Guest
2019
The Talk (TV Series)
as
Self
- Tim Robbins/Alexandra Wentworth (2020) - Self
- Tim Robbins (2019) - Self
2020
Team Deakins (Podcast Series)
as
Self - Guest
- Tim Robbins - Actor, Director (2020) - Self - Guest
2020
The Matthew Aaron Show Podcast (Podcast Series)
as
Self - Guest
- Ep. 271 Tim Robbins & Jack Henry Robbins (2020) - Self - Guest
2013
Jimmy Kimmel Live! (TV Series)
as
Self / Self - Guest
- Eric Andre/Tim Robbins/Phantogram (2020) - Self
- Tim Robbins/Bill Simmons & Jalen Rose/Haim (2013) - Self - Guest
2005
The View (TV Series)
as
Self - Guest / Self
- Tim Robbins/Susie Essman (2020) - Self
- Episode dated 24 October 2006 (2006) - Self - Guest
- Episode dated 1 July 2005 (2005) - Self - Guest
2019
Life is Short with Justin Long (Podcast Series)
as
Self - Guest
- Tim Robbins (2019) - Self - Guest
2019
The Late Show with Stephen Colbert (TV Series)
as
Self
- Tim Robbins/Nicolle Wallace (2019) - Self
2015
Conan (TV Series)
as
Self - Guest
- Tim Robbins (2019) - Self - Guest
- Tim Robbins/Marc Maron/The Milk Carton Kids (2015) - Self - Guest
1993
Today (TV Series)
as
Self - Guest
- Episode dated 22 October 2019 (2019) - Self - Guest
- Episode dated 22 June 2005 (2005) - Self - Guest
- Episode dated 10 April 1993 (1993) - Self - Guest
2019
Red Carpet Report (TV Series short)
as
Self
- Castle Rock Season 2 Premiere (2019) - Self
2019
45 Seconds of Laughter (Documentary)
2019
The Creative Brain (Documentary)
as
Self - actor & director
2018
Na plovárne (TV Series)
as
Self
- Na plovárne s Timem Robbinsem (2018) - Self
2018
Ok! TV (TV Series)
as
Self
- Episode #3.181 (2018) - Self
2017
Straws (Documentary short)
as
Animation Narrator
2017
Weekend Today (TV Series)
as
Self
- Episode dated 7 May 2017 (2017) - Self
2017
2017 NHL All-Star Game (TV Special)
as
Self
2016
The Orbiting Human Circus (Podcast Series documentary)
as
The Cricket
- Of the Air Thirdly! (2016) - The Cricket
2016
The Late Late Show with James Corden (TV Series)
as
Self - Guest
- Tim Robbins/Marc Maron/Tom Odell (2016) - Self - Guest
- Tim Robbins/America Ferrera/Adam Devine (2016) - Self - Guest
2016
Premios Goya 30 edición (TV Special)
as
Self - Nominee
2005
Tavis Smiley (TV Series)
as
Self - Guest
- Episode dated 2 February 2016 (2016) - Self - Guest
- Episode dated 16 June 2015 (2015) - Self - Guest
- Episode dated 21 September 2010 (2010) - Self - Guest
- Episode dated 26 October 2006 (2006) - Self - Guest
- Episode dated 26 July 2005 (2005) - Self - Guest
2016
Off Camera with Sam Jones (TV Series)
as
Self
- Tim Robbins (2016) - Self
1996
Días de cine (TV Series)
as
Self - Interviewee
- Episode dated 27 August 2015 (2015) - Self - Interviewee
- Episode dated 15 March 1996 (1996) - Self - Interviewee
2015
¡Atención obras! (TV Series)
as
Self - Interviewee
- Episode #3.39 (2015) - Self - Interviewee
2015
Good Morning America (TV Series)
as
Self - Guest
- Episode dated 11 June 2015 (2015) - Self - Guest
2014
Nelson Mandela Redrawn (Documentary)
as
Self
2014
Fatherhood (TV Series documentary short)
as
Self
2013
James Gandolfini: Tribute to a Friend (TV Movie documentary)
as
Self
2003
Real Time with Bill Maher (TV Series)
as
Self - Guest
- Episode #11.28 (2013) - Self - Guest
- Episode #6.24 (2008) - Self - Guest
- Episode #5.15 (2007) - Self - Guest
- Episode #3.2 (2005) - Self - Guest
- Episode #1.19 (2003) - Self - Guest
- Episode #1.5 (2003) - Self - Guest
1994
Late Show with David Letterman (TV Series)
as
Self - Guest / Self - Musical Guest
- Tim Robbins, Jimmie Walker, Cast of Oklahoma (2002) - Self - Guest
- Tim Robbins/Julie Bowen/Jackie DeShannon (2001) - Self - Guest
2013
Eastwood Directs: The Untold Story (Documentary)
as
Self
2013
Tim Robbins and Sister Helen Prejean on the Making of Dead Man Walking (Video)
as
Self
2013
Gore Vidal: The United States of Amnesia (Documentary)
as
Self
2004
Independent Lens (TV Series documentary)
as
Self - Narrator
- Revenge of the Electric Car (2012) - Self - Narrator
- The Day My God Died (2004) - Self - Narrator
2011
AFI Life Achievement Award (TV Series)
as
Self
- AFI Life Achievement Award: A Tribute to Morgan Freeman (2011) - Self
2011
Revenge of the Electric Car (Documentary)
as
Self - Narrator
2010
Lescure: Tôt ou tard (TV Series)
as
Self
- Episode dated 14 November 2010 (2010) - Self
2010
Café Picouly (TV Series)
as
Self
- Episode dated 15 October 2010 (2010) - Self
2010
Morgenmagazin (TV Series)
as
Self
- Episode dated 6 October 2010 (2010) - Self
2010
Late Review (TV Series)
as
Self - Cultural Highlights Interviewee
- Episode dated 1 October 2010 (2010) - Self - Cultural Highlights Interviewee
2010
Breakfast (TV Series)
as
Self - Guest
- Episode dated 29 September 2010 (2010) - Self - Guest
2010
Everyday Sunshine: The Story of Fishbone (Documentary)
as
Self
2010
The 82nd Annual Academy Awards (TV Special)
as
Self - Presenter
2010
Hope for Haiti Now: A Global Benefit for Earthquake Relief (TV Special documentary)
as
Self
2009
Página 2 (TV Series)
as
Self - Guest
- Episode #3.4 (2009) - Self - Guest
2006
The Late Late Show with Craig Ferguson (TV Series)
as
Self - Guest
- Episode #6.27 (2009) - Self - Guest
- Episode #3.34 (2006) - Self - Guest
- Episode #2.171 (2006) - Self - Guest
2009
La mandrágora (TV Series)
as
Self - Interviewee
- Episode dated 3 October 2009 (2009) - Self - Interviewee
2009
Qwerty (TV Series)
as
Self - Guest
- Episode #4.3 (2009) - Self - Guest
2009
Continuarà... (TV Series)
as
Self - Interviewee
- Episode dated 29 September 2009 (2009) - Self - Interviewee
2009
Ànima (TV Series)
as
Self - Interviewee
- Episode #2.13 (2009) - Self - Interviewee
2009
Els matins a TV3 (TV Series)
as
Self - Guest
- Episode #6.15 (2009) - Self - Guest
2009
BCN aixeca el teló (TV Special)
as
Self
2009
Miracle in New York: The Story of the '69 Mets (TV Movie documentary)
as
Narrator
2009
The 63rd Annual Tony Awards (TV Special)
as
Self - Audience Member (uncredited)
2008
Charity Poker Festival (TV Special)
as
Self - Poker Player #4
2006
Entertainment Tonight (TV Series)
as
Self
- Episode dated 10 October 2008 (2008) - Self
- Episode dated 7 April 2008 (2008) - Self
- Episode dated 8 November 2007 (2007) - Self
- Episode dated 27 October 2006 (2006) - Self
2001
The Daily Show (TV Series)
as
Self - Guest
- Tim Robbins (2008) - Self - Guest
- Tim Robbins (2004) - Self - Guest
- Tim Robbins (2003) - Self - Guest
- Tim Robbins (2001) - Self - Guest
2008
Johnny Cash's America (Documentary)
as
Self
2008
Up Close with Carrie Keagan (TV Series)
as
Self - Guest
- Episode dated 3 October 2008 (2008) - Self - Guest
2008
The 60th Primetime Emmy Awards (TV Special documentary)
as
Self
2008
The Hour (TV Series)
as
Self - Guest
- Episode dated 15 September 2008 (2008) - Self - Guest
2008
Speechless (TV Movie documentary)
as
Self
2007
The Directors (TV Series documentary)
as
Self - Guest
- The Films of Adrian Lyne (2007) - Self - Guest
2007
Tenacious D: For the Ladies (Video short)
as
Self
2007
The Making of 'the Pick of Destiny' (Video documentary)
as
Self
2007
Cómo conseguir un papel en Hollywood (TV Movie documentary)
as
Self (uncredited)
2007
Noche Hache (TV Series)
as
Self
- Episode #2.65 (2007) - Self
2005
Corazón de... (TV Series)
as
Self
- Episode dated 15 January 2007 (2007) - Self
- Episode dated 7 December 2005 (2005) - Self
- Episode dated 10 November 2005 (2005) - Self
- Episode dated 20 October 2005 (2005) - Self
2007
Le grand journal de Canal+ (TV Series documentary)
as
Self
- Episode dated 12 January 2007 (2007) - Self
2006
The 16th Annual Gotham Awards (TV Special)
as
Self - Presenter
2006
Tim Robbins: The Punk Gets Responsible (Video short)
as
Self
2006
Access Hollywood (TV Series)
as
Self
- Episode dated 20 November 2006 (2006) - Self
2006
Rachael Ray (TV Series)
as
Self - Guest
- Tim Robbins (2006) - Self - Guest
2006
2006 BAFTA/LA Cunard Britannia Awards (TV Special)
as
Self
2005
The Colbert Report (TV Series)
as
Self - Guest
- Tim Robbins (2006) - Self - Guest
- Tim Robbins (2005) - Self - Guest
2006
Shootout (TV Series)
as
Self
- Tim Robbins (2006) - Self
2006
Not in Our Name! (Documentary)
as
Self
2006
Tribeca Film Festival Presents: Live from the Red Carpet (TV Special)
as
Self
2006
No Apologies: 'Sorry, Haters' Roundtable (Video documentary short)
as
Self
2006
The Cast of 'Zathura' (Video documentary short)
as
Self
2006
The 63rd Annual Golden Globe Awards 2006 (TV Special)
as
Self - Presenter
2005
2005 BAFTA/LA Cunard Britannia Awards (TV Special)
as
Self
2005
Film '72 (TV Series)
as
Self
- Episode dated 29 December 2005 (2005) - Self
2005
'War of the Worlds': Production Diaries, West Coast - Destruction (Video documentary short)
as
Self
2005
Showbiz Tonight (TV Series)
as
Self
- Episode dated 11 November 2005 (2005) - Self
2005
Magacine (TV Series)
as
Self
- Episode dated 21 October 2005 (2005) - Self
2005
Buenafuente (TV Series)
as
Self - Guest
- Episode #2.16 (2005) - Self - Guest
1998
Late Night with Conan O'Brien (TV Series)
as
Self - Guest
- Tim Robbins/Isla Fisher/Common (2005) - Self - Guest
- Larry King/Tim Robbins/Lambchop (2004) - Self - Guest
- Tim Robbins/Natasha Henstridge/Kaki King (2003) - Self - Guest
- Tim Robbins/Ben Kweller (2002) - Self - Guest
- Tim Robbins/Jerry Stiller/Goldfrapp (2001) - Self - Guest
- Tim Robbins/Queen Latifah/Fastball (2000) - Self - Guest
- Tim Robbins/Laura Kightlinger/Timothy 'Speed' Levitch (1999) - Self - Guest
- Tim Robbins/Lauren Holly/Doris Wishman (1998) - Self - Guest
2005
The Ballad of Greenwich Village (Documentary)
as
Self
1994
HBO First Look (TV Series documentary short)
as
Self
- War of the Worlds: The Final Invasion (2005) - Self
- 'The Hudsucker Proxy': The Making of a Fairy Tale (1994) - Self
2005
America Undercover (TV Series documentary)
as
Self - Actor
- Left of the Dial (2005) - Self - Actor
2005
The Footy Show (TV Series)
as
Self - Guest
- Episode #12.4 (2005) - Self - Guest
2005
The 77th Annual Academy Awards (TV Special)
as
Self - Presenter
2005
11th Annual Screen Actors Guild Awards (TV Special)
as
Self - Presenter
2005
The 62nd Annual Golden Globe Awards 2005 (TV Special)
as
Self - Presenter
2005
Tsunami Aid: A Concert of Hope (TV Special)
as
Self
2005
The 10th Annual Critics' Choice Awards (TV Special)
as
Self
2004
Obtaining Cover: Inside Code 46 (Video documentary short)
as
Self
2000
The Late Late Show with Craig Kilborn (TV Series)
as
Self - Guest
- Episode dated 17 December 2004 (2004) - Self - Guest
- Episode dated 18 October 2001 (2001) - Self - Guest
- Episode dated 12 January 2001 (2001) - Self - Guest
- Episode dated 6 January 2000 (2000) - Self - Guest
2004
Fahrenheit 9/11: A Movement in Time (TV Movie documentary)
as
Self
2004
Broadway: The American Musical (TV Mini Series documentary)
as
Self
- I Got Plenty o' Nuttin': 1929-1942 (2004) - Self
2004
Hope Springs Eternal: A Look Back at 'the Shawshank Redemption' (Video documentary short)
as
Self
2004
The Shawshank Redemption: Behind the Scenes (Video short)
as
Self
2004
The Shawshank Redemption: Cast Interviews (Video documentary)
as
Self
2004
Friday Night with Jonathan Ross (TV Series)
as
Self - Guest
- Episode #7.2 (2004) - Self - Guest
1994
Charlie Rose (TV Series)
as
Self - Guest
- Episode dated 6 September 2004 (2004) - Self - Guest
- Tim Robbins (2003) - Self - Guest
- Episode dated 21 December 1999 (1999) - Self - Guest
- Episode dated 8 February 1996 (1996) - Self - Guest
- Episode dated 19 September 1994 (1994) - Self - Guest
2004
America's Pastime: Vintage Baseball Live (TV Movie)
as
Self
2004
WMD: Weapons of Mass Deception (Documentary)
as
Narrator
2004
Mystic River: Beneath the Surface (Video documentary short)
as
Self
2004
Reflections on Short Cuts (TV Special)
as
Self-Actor
2004
Howard Stern (TV Series)
as
Self - Guest
- Episode dated 23 April 2004 (2004) - Self - Guest
2002
Last Call with Carson Daly (TV Series)
as
Self - Guest / Self
- Episode dated 6 April 2004 (2004) - Self - Guest
- Episode dated 8 November 2002 (2002) - Self
2004
Larry King Live (TV Series)
as
Self - Guest
- Episode dated 3 April 2004 (2004) - Self - Guest
2004
NY Graham Norton (TV Series)
as
Self - Guest
- Episode #1.9 (2004) - Self - Guest
2004
The 76th Annual Academy Awards (TV Special)
as
Self - Winner & Presenter
2004
10th Annual Screen Actors Guild Awards (TV Special)
as
Self - Nominee
2004
The 61st Annual Golden Globe Awards (TV Special)
as
Self - Winner
2003
XXI Century (TV Series documentary)
as
Self - Actor
- War, Peace, and Patriotism (2003) - Self - Actor
- -And Nothing But the Truth (2003) - Self - Actor
2003
Tinseltown TV (TV Series)
as
Self
- Episode dated 13 December 2003 (2003) - Self
2003
Get Up, Stand Up (TV Series documentary)
as
Self - Interviewee
- Fight the Power (2003) - Self - Interviewee
- Next Stop Vietnam (2003) - Self - Interviewee
- We Shall Overcome (2003) - Self - Interviewee
2003
Johnny Cash Memorial Tribute (TV Special)
as
Self
2003
Mystic River: From Page to Screen (TV Short documentary)
as
Self
2003
The Ellen DeGeneres Show (TV Series)
as
Self - Guest
- Tim Robbins, Annie Lennox (2003) - Self - Guest
2002
Biography (TV Series documentary)
as
Self
- Kevin Costner (2003) - Self
- Tim Robbins: Playing from the Heart (2002) - Self
2003
Primetime Glick (TV Series)
as
Self
- Tim Robbins/Rob Schneider (2003) - Self
2003
On the Record with Bob Costas (TV Series)
as
Self - Guest
- Episode dated 2 May 2003 (2003) - Self - Guest
2003
The Day My God Died (Documentary)
as
Self - Narrator (voice)
2003
The Truth About 'the Truth About Charlie' (Video documentary short)
as
Self
2003
The Orange British Academy Film Awards (TV Special)
as
Self
2003
American Masters (TV Series documentary)
as
Self
- The Education of Gore Vidal (2003) - Self
2003
What's Going on? (TV Series documentary)
- Poverty in America
2002
Tibet: Cry of the Snow Lion (Documentary)
as
Tibetan Voiceovers
1997
The Rosie O'Donnell Show (TV Series)
as
Self - Guest
- Episode dated 11 April 2002 (2002) - Self - Guest
- Episode dated 12 October 2001 (2001) - Self - Guest
- Episode dated 11 January 2001 (2001) - Self - Guest
- Episode dated 10 March 2000 (2000) - Self - Guest
- Episode dated 8 December 1999 (1999) - Self - Guest
- Episode dated 3 May 1999 (1999) - Self - Guest
- Episode dated 23 October 1998 (1998) - Self - Guest
- Episode dated 7 July 1997 (1997) - Self - Guest
2002
New York at the Movies (TV Movie documentary)
as
Self
2002
Independent View (TV Series documentary)
as
Self
2001
Antitrust: Cracking the Code (Video documentary short)
as
Self / Gary Winston
2001
Between the Lines: The Making of 'Bull Durham' (Video documentary short)
as
Self
2001
The 100 Greatest Films (TV Movie documentary)
as
Self
2001
Last Party 2000 (Documentary)
as
Self
2001
Shawshank: The Redeeming Feature (TV Movie documentary)
as
Self
2000
The Coen Brothers (TV Movie documentary)
as
Self
2000
2000 MTV Video Music Awards (TV Special)
as
Self
2000
Macy's 4th of July Fireworks Spectacular (TV Special)
2000
Mad TV (TV Series)
as
Self
- Episode #5.14 (2000) - Self
2000
Dennis Miller Live (TV Series)
as
Self
- Two Party Political System (2000) - Self
1992
The Tonight Show with Jay Leno (TV Series)
as
Self - Guest
- Episode #8.3 (2000) - Self - Guest
- Episode #4.113 (1996) - Self - Guest
- Episode #3.188 (1994) - Self - Guest
- Episode #3.38 (1994) - Self - Guest
- Episode #1.98 (1992) - Self - Guest
1999
Inside the Actors Studio (TV Series)
as
Self - Guest
- Episode #5.10 (1999) - Self - Guest
1999
Hidden Vulnerability: A Look Into the Making of 'Arlington Road' (Video documentary short)
as
Self
1999
1999 MTV Video Music Awards (TV Special)
as
Self - Presenter
1999
Making of Arlington Road (TV Movie documentary)
as
Self
1999
The 56th Annual Golden Globe Awards (TV Special)
as
Self - Presenter
1998
Not in Our Name: Dead Man Walking - The Concert (Video documentary)
as
Self
1997
The 69th Annual Academy Awards (TV Special)
as
Self - Presenter
1996
1996 MTV Video Music Awards (TV Special)
as
Self - Presenter
1996
1996 VH1 Honors (TV Special)
as
Self - Host
1996
Everyman (TV Series documentary)
as
Self - Interviewee
- Hollywood Angel (1996) - Self - Interviewee
1996
The 68th Annual Academy Awards (TV Special)
as
Self - Nominee
1996
Primer plano (TV Series)
as
Self - Interviewee
- Episode dated 9 March 1996 (1996) - Self - Interviewee
1992
Cinema 3 (TV Series)
as
Self - Interviewee
- Episode dated 1 March 1996 (1996) - Self - Interviewee
- Episode dated 19 November 1992 (1992) - Self - Interviewee
1996
53rd Annual Golden Globe Awards (TV Special)
as
Self - Nominee
1996
The Typewriter, the Rifle & the Movie Camera (Documentary)
as
Self
1995
1995 MTV Video Music Awards (TV Special)
as
Self
1991
Sesame Street (TV Series)
as
Self
- The Letter Z Decides to Quit the Alphabet (1995) - Self
- Zoe at daycare (1994) - Self
- La Grouchiata (1991) - Self
1995
The 67th Annual Academy Awards (TV Special)
as
Self - Presenter
1995
The 1995 ESPY Awards (TV Special)
as
Self
1993
Luck, Trust & Ketchup: Robert Altman in Carver Country (Documentary)
as
Self
1993
One on One with Robert Altman (Video documentary short)
as
Self
1993
The 65th Annual Academy Awards (TV Special)
as
Self - Presenter
1993
The 50th Annual Golden Globe Awards (TV Special)
as
Self - Winner & Nominee
1992
The Whoopi Goldberg Show (TV Series)
as
Self - Guest
- Episode #1.16 (1992) - Self - Guest
1992
Tonight Live with Steve Vizard (TV Series)
as
Self - Guest
- Episode dated 8 September 1992 (1992) - Self - Guest
1992
Blast 'Em (Documentary)
as
Self (uncredited)
1990
Late Night with David Letterman (TV Series)
as
Self - Guest / Self
- Episode dated 24 April 1992 (1992) - Self - Guest
- Episode dated 7 November 1990 (1990) - Self
1992
Golden Globe Awards (TV Special)
as
Self - Audience Member
1991
Post No Bills (Documentary)
as
Self
1991
The 6th Annual Independent Spirit Awards (TV Special)
as
Self - Presenter
1990
Building 'Jacob's Ladder' (Video documentary short)
as
Self
1990
Comic Relief IV (TV Special documentary)
as
Self
1989
De película (TV Series)
as
Self - Interviewee
- Episode dated 25 December 1989 (1989) - Self - Interviewee
1989
CBS This Morning (TV Series)
as
Self
- Episode dated 2 May 1989 (1989) - Self
1989
The 46th Annual Golden Globe Awards (TV Special)
as
Self - Audience Member
Archive Footage
2022
Movie Night Extravaganza (TV Series)
as
Self
- Bob Roberts (2022) - Self
2022
FRO Thizzle Reviews (TV Series)
as
Self
- War of the Worlds (2005) (2022) - Self
2022
Mel Gibson, à la folie, passionnément (TV Movie documentary)
as
Self
2022
WatchMojo (TV Series)
as
Self - Interview
- Top 10 Most Realistic Superhero Movies (2022) - Self - Interview
2022
Nothing Compares (Documentary)
as
Self (uncredited)
2008
Entertainment Tonight (TV Series)
as
Self
- Episode #41.50 (2021) - Self
- Episode dated 1 September 2008 (2008) - Self
2021
Val (Documentary)
as
Self
2021
Abandoned Engineering (TV Series documentary)
as
Self
- Hollywood Heroes (2021) - Self (uncredited)
2020
Behind Closed Doors (TV Series)
as
Merlin
- Top Gun (2020) - Merlin
2020
My Darling Vivian (Documentary)
as
Self
2015
Inside Edition (TV Series documentary)
as
Self
- Episode #26.193 (2015) - Self
2015
Unknown Movies (TV Series)
as
Self
- The Pagemaster (2015) - Self
2013
The Frame (TV Series)
as
William Geld
- Sci-Fi (2013) - William Geld
2012
Final Cut: Ladies and Gentlemen
2011
Special Collector's Edition (TV Series)
as
Ed Walters
- Austin Powers (2011) - Ed Walters (uncredited)
2008
Del corto a Hollywood (TV Movie documentary)
as
Self (uncredited)
2007
The Factor (TV Series)
as
Self
- Episode dated 4 April 2008 (2008) - Self
- Miller Time! (2008) - Self
- Episode dated 20 December 2007 (2007) - Self
- Episode dated 13 December 2007 (2007) - Self
2008
Oscar, que empiece el espectáculo (TV Movie documentary)
as
Self (uncredited)
2007
Banda sonora (TV Series)
as
Andy Dufresne
- Episode #1.13 (2007) - Andy Dufresne
2007
Today Tonight (TV Series)
as
Andy Dufresne
- Episode dated 6 April 2007 (2007) - Andy Dufresne (uncredited)
2007
Manufacturing Dissent (Documentary)
as
Self - at 75th Annual Academy Awards (uncredited)
2006
A Current Affair (TV Series)
as
Self
- ACA by Request (2006) - Self
2006
The 2006 European Film Awards (TV Special)
as
Josef
2006
Your Movie Show (TV Series)
as
Self
- Tenacious D: The Pick of Destiny (2006) - Self
2006
Boffo! Tinseltown's Bombs and Blockbusters (Documentary)
as
Andy Dufresne (uncredited)
2006
50 premios Sant Jordi de cinematografía (TV Special)
as
Josef (uncredited)
2006
XX premios Goya (TV Special)
as
Josef
2005
Venecia 2005: Crónica de Carlos Boyero (TV Movie)
as
Josef
2003
Orwell Rolls in His Grave (Documentary)
as
Self
2002
Who Is Alan Smithee? (TV Movie documentary)
as
Self (uncredited)
2000
Lord Stanley's Cup: Hockey's Ultimate Prize (Video documentary)
as
Self
2000
The Complete Anna Nicole Smith (Video documentary)
as
Self
2000
Biography (TV Series documentary)
as
Andy Dufresne
- Stephen King: Fear, Fame and Fortune (2000) - Andy Dufresne
1998
... y otras mujeres de armas tomar (TV Short documentary)
as
Self
1996
Robert Altman: Giggle and Give In (TV Special documentary)
as
Self / Griffin Mill
1986
St. Elsewhere (TV Series)
as
Andrew Reinhardt
- Cheek to Cheek (1986) - Andrew Reinhardt (uncredited)
1984
Hill Street Blues (TV Series)
as
Patrolman Lawrence Swan
- Bangladesh Slowly (1984) - Patrolman Lawrence Swan (uncredited)
- Fowl Play (1984) - Patrolman Lawrence Swan (uncredited)
References
Tim Robbins Wikipedia
(Text) CC BY-SA