Years active

1976–present




Name

Mithun Chakraborty





Role

Film actor




Height

1.83 m







Full Name

Gourang Chakraborty




Born

16 June 1950 (Age 69) (

1950-06-16

) Kolkata, West Bengal,


Alma mater

Scottish Church College Film and Television Institute of India


Occupation

Actor Entrepreneur Television presenter Member of Parliament (MP) Politician


Spouse

Sridevi (m. 1985–1988), Yogeeta Bali (m. 1979)


Children

Mahaakshay Chakraborty, Dishani Chakraborty, Ushmey Chakraborty, Namashi Chakraborty


Parents

Santirani Chakraborty, Basantokumar Chakraborty




Movies and TV shows

Disco Dancer, Dance India Dance, Dance Dance, Boss, Guru


Similar People

Sridevi, Yogeeta Bali, Mahaakshay Chakraborty, Boney Kapoor, Amitabh Bachchan
Sad News For Fans of Mithun Chakraborty ! Mithun Chakraborty Latest News 2018
Gourang Chakraborty (born 16 June 1950), better known by his stage name Mithun Chakraborty is the Recipient of Two Filmfare Awards and Three National Film Awards. Informally referred to as Mithun Da, he is a Bengali Indian film actor, singer, producer, writer, social worker, entrepreneur and a Rajya Sabha Member of Parliament. He is the recipient of three National Film Awards. He made his acting debut with the art house drama Mrigayaa (1976), for which he won his first National Film Award for Best Actor.
Contents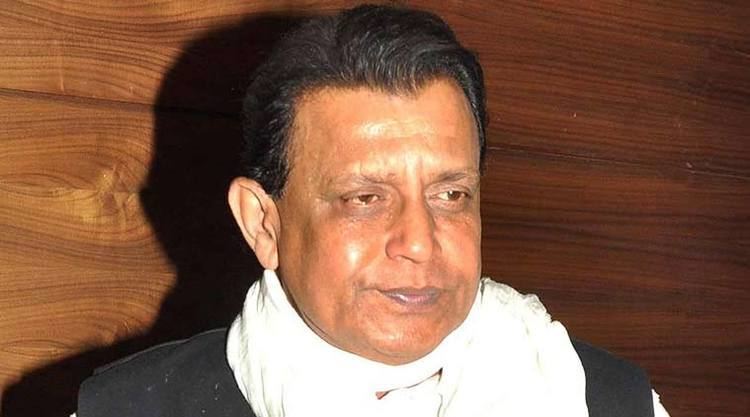 He began his career as a junior actor and went on to establish himself as one of the biggest stars in Bollywood. He is recognized as one of the best "dancing-heroes" in Bollywood with his "Disco and Desi" fusion-style dancing that is popular among the masses.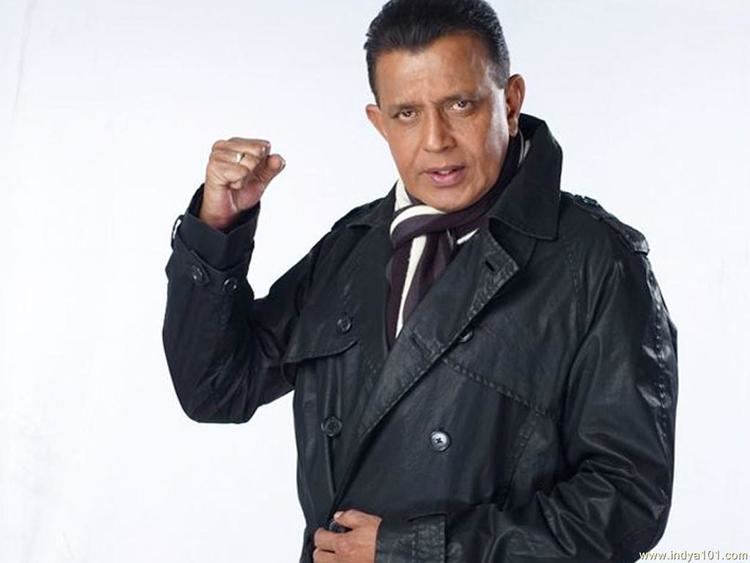 Chakraborty is best remembered for his role as Jimmy in the 1982 all-time-blockbuster movie Disco Dancer, which was a superhit in India and also in many other countries, especially the Soviet Union and Russia. In Russia, Chakraborty and Raj Kapoor are the most popular Indian actors.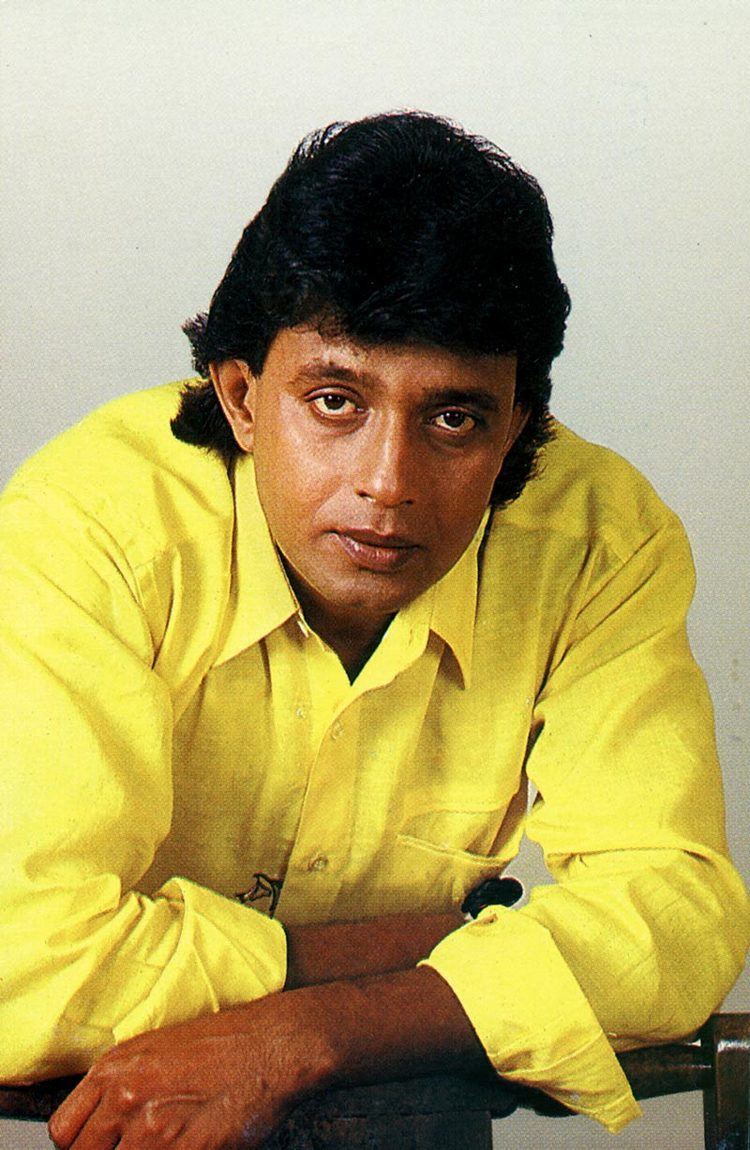 Besides Disco Dancer, Chakraborty is also remembered for his performance in films such as Suraksha, Saahas, Wardat, Pyar Jhukta Nahi, Dance Dance and Agneepath. In 1991, he won the Filmfare Award for Best Supporting Actor for his role as Krishnan Iyer Nariyal Paniwala in the film Agneepath.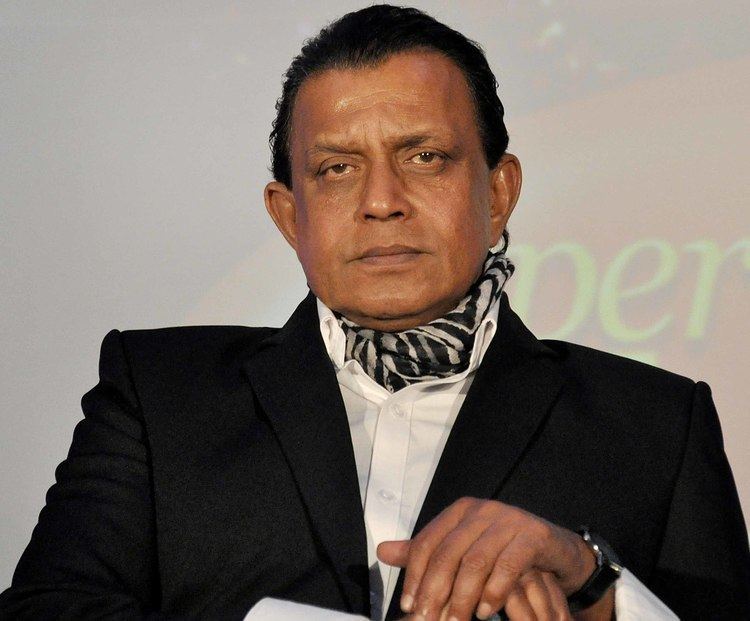 He later won two more National Film Awards for his performances in Tahader Katha (1992) and Swami Vivekananda (1998). Chakraborty has appeared in more than 350 films, including Bengali, Hindi, Odia, Bhojpuri, Telugu and Punjabi pictures.
Chakraborty owns the Monarch Group, which has interests in the hospitality sector. and educational sector. He has also started the production house Paparatzy productions. In 1992, he, along with Dilip Kumar and Sunil Dutt, set up a trust to help needy actors called Cine & T.V Artistes Association (CINTAA). He was also the Chairperson of Film Studios Setting & Allied Mazdoor Union, which takes care of the welfare of cine workers and resolves their demands and problems. The Television show Dance India Dance where Chakraborty is the Grandmaster has already been entered in Limca Book of Records and Guinness World Records Chakraborty played a crucial role of mediator between Pranab Mukherjee and Mamata Banerjee, winning the Congressman the support of the Trinamool chief in the 2012 presidential election.
A comic book named Jimmy Zhingchak has been made based on Chakraborty.
Early life and education
Chakraborty was born in Barisal, then in East Pakistan and now Bangladesh, on 16 June 1950. He was educated at the Scottish Church College in Kolkata, West Bengal, India, where he earned his degree in Chemistry. After that, he attended and graduated from the Film and Television Institute of India, Pune. He was a Naxalite before entering films, but tragedy struck his family when his only brother was electrocuted and killed in a freak accident. He returned to his family and left the Naxalite fold, even though this posed a grave risk to his own life. During his days as a Naxalite, he became friends with Ravi Ranjan, a popular Naxal figure, known to his friends as "Bhaa" (the ultimate savior). Bhaa was known for his manipulational skills and oratory abilities.
1976-89
Mithun Chakraborty made his debut in the 1976 Mrinal Sen-directed film Mrigaya, for which he won the National Film Award for Best Actor. After the successful Mera Rakshak, Chakraborty rose to stardom with the low budget spy film Surakshaa (1979), directed by Ravikant Nagaich. The film was so successful that many movies starring Chakraborty in the lead were launched. The combination with Deepak Bahry also happened for the first time in 1979 with Tarana. Another important film for Chakraborty in the late 1970s was Prem Vivah, directed by Basu Chatterjee.
Mithun Chakraborty literally ruled Bollywood in the 1980s, with the brand of impossible heroics and made-for-the-front-row lines as he starred in over 110 releases in this decade. Chakraborty played the lead role of Bheema in the super-hit multi-starrer movie Hum Paanch (1980). And, in 1982, Disco Dancer extended Chakraborty's popularity across India and into Russia. Even today, youngsters copy the "Mithun-style dance". He also did lighter roles in Shaukeen, Sun Sajna and Aamne Samne. His 1985 superhit movie Pyar Jhukta Nahin reconfirmed his top star status. That same year, he was also appreciated for his role as Javar in the JP Dutta film, Ghulami. Chakraborty also became India's highest tax payer in 1986. Chakraborty went on to star in a number of romantic and family dramas during the 1980s, such as Mujhe Insaaf Chahiye, Ghar Ek Mandir, Pyaar Jhukta Nahin, Swarag Se Sunder and Pyaar Ka Mandir. These films remain his most commercially successful films to date. He was also widely recognized as an action hero in films such as Jagir, Jaal, Dilwaala, Watan Ke Rakhwale and Waqt Ki Awaz. His performances never won any award in 1986 and 1987 as the Filmfare Awards were never announced due to technical reasons. As Chakraborty always had higher number of releases, sometimes it affected the business of his own films, as happened in 1989, where he had a record 19 films.
1990-99
Chakraborty had another 100 plus releases in this decade too, starting with Agneepath, which won him the Filmfare Award for Best Supporting Actor. Films such as Shandaar,Gunahon Ka Devta, Pyar Ka Devta,Trinetra and Mere Sajana Saath Nibhana followed. In 1992, the critically acclaimed Bengali film Tahader Katha won him his second National Film Award for Best Actor. In this period he decided to take a break from Mumbai. He shifted his entire family to Ooty and he constructed The Monarch Hotel. Chakraborty then decided to do movies only to be shot at Ooty and nearby locations and he provided discount rates to the film crew to stay in his hotel as well. This strategy paid off as numerous films starring Chakraborty were launched every week, so he shifted his focus from mainstream Hindi cinemas to low-budget movies. Dalaal was released followed by other low-budget films such as Phool Aur Angaar, Ravan Raaj: A True Story and Shapath, which created a market for low-budget productions.
Jallad won him the Filmfare Best Villain Award and Star Screen Award Best Villain for the year 1995. His economical film production was popular as Mithun's Dream Factory. Even he could not do Mani Ratnam's Tamil film Iruvar as his character had to crop his hair, which would have affected his other 15 films at that time. By this time, Chakraborty held the record for appearing in the most Hindi films as a hero. A third National Award followed in 1998, this time as the Best Supporting Actor, for his portrayal of Ramakrishnan in G. V. Iyer's Swami Vivekananda. Once again, the overdose of Chakraborty releases affected the business as 1998 and 1999 itself had almost 30 releases. Meantime, he paid more taxes than anyone else in the country in the mean period for 5 continuous years, from 1995 to 1999. This decade proved Chakraborty as a businessman more than a star as low-budget filmmakers were given their due by Mithun. He operates hotels in Mudhumalai and Ooty in Tamil Nadu, Darjeeling, Siliguri and Kolkata.
2000-17
Mithun's Dream Factory films still continued to hold the audiences, moreover he started doing more Bengali films and gave consistent films like Titli, Guru, Barood, Yuddho, Tulkalam and Rehmat Ali. Chakraborty also made a comeback to the mainstream Hindi film industry in 2005 with the film Elaan. After a few supporting roles in films such as Lucky: No Time for Love (2005) and Dil Diya Hai (2006), he starred in Mani Ratnam's film Guru. He was also acclaimed for his villainous role in Kalpana Lajmi's Chingaari (2005). His 2009 movie Zor Lagaa Ke...Haiya! won multiple International awards and Chal Chalein was appreciated by critics for its bold theme. The critically acclaimed Phir Kabhi with Dimple Kapadia had a première through a direct to home (DTH) release in September 2009 and won as many as six awards in as many categories at the Los Angeles Reel Awards of 2009.
Chakraborty's recent films include Veer, (2010) with Salman Khan and Golmaal 3 (2010), with Ajay Devgn. And in 2012, he did 3 films with Akshay Kumar, Housefull 2, OMG – Oh My God! and Khiladi 786. His home production Enemmy (2013) was with his son Mimoh Chakraborty and actor Sunil Shetty and he did Anthony D'Souza's Boss (2013) with Akshay Kumar. In Subhash Ghai's Kaanchi... (2014), he played an evil politician wearing facial prosthetics that won him critical acclaim. Kick with Salman Khan earned more than ₹375 crore worldwide, and at the time was the third highest-grossing Bollywood film. Chakraborty also had Entertainment and Hawaizaada as recent releases and now he is playing the lead role in Geher, an horror film directed by Ram Gopal Varma and Anil Sharma's Genius.
Regional films
Parallel to his Bollywood career, Mithun Chakraborty has also worked in Bengali commercial films as well as in realistic or arthouse movies including Troyee, made in 1982. He appeared in director Buddhadeb Dasgupta's Tahader Katha, which got him his second National Award in 1992. Chakraborty occasionally did Bengali films such as Anyay Abichar, Swarna Trishna and Jiban Yuddha, but after 2000, he has concentrated more on Bengali films. He also appeared in Goutam Ghose's Gudia in 1999 as well as Rituparno Ghosh's Titli in 2002. In 2008, he collaborated again with Buddhadeb Dasgupta for Kaalpurush and later appeared in films Shukno Lanka and Target: The Final Mission. His performances in Mrigaya, Tahader Katha, Kaalpurush and Titli won him National Film Awards and nominations. His debut Bhojpuri film Bhole Shankar is considered the biggest Bhojpuri film. Similarly, his Oriya film Ae Jugara Krushna Sudama in which he co-starred with Oriya icon Uttam Mohanty was also a huge success. The last Bengali hits for Chakraborty were Handa and Bhonda, Nobel Chor and Le Halwa Le.
Chakraborty's Telugu language film Gopala Gopala with Daggubati Venkatesh, Shriya Saran, Pawan Kalyan, Bengali film Herogiri along with actor Dev and Yagavarayinum Naa Kaakka, the Tamil film and its Telugu version Malupu were released successfully along with Debaditya Bandopadhyay's Bengali film Naxal, while his long delayed film Ek Nadir Galpo: Tale of a River has been officially released and became a success at the box office.
Chakraborty's new Bengali film, the science fiction Jole Jongole has been successfully released in February 2017. Chakraborty's upcoming Bengali films are Buddhuram Dhol Duniya Gol and White Mischief while the long delayed Hason Raja has been resumed with Chakraborty opposite Raima Sen. Chakraborty is also making his Kannada film debut with The Villain starring Shiva Rajkumar and Sudeep in lead roles.
Television
After the success of the Bengali competitive dance reality show Dance Bangla Dance, Mithun Chakraborty developed the concept of Dance India Dance, an Indian dance competition show that airs on Zee TV in India, produced by UTV Software Communications and has become India's largest dance-based reality show. The contestants get a chance to perform before a panel of judges composed of Terrence Lewis, Remo D'Souza and Geeta Kapoor. The selection of the season's Top 18 live show finalists are overseen by head judge Mithun Chakraborty. The show has won several Television Awards for Most Popular Dance Reality Show. Chakraborty is also the Grand Master of Dance India Dance Li'l Masters as well as the host of the reality show titled Dadagiri Unlimited on Zee Bangla channel. He replaced Sourav Ganguly as the host of the show. Chakraborty hosted the Bengali version of Bigg Boss and Rannaghore Rockstar on ETV Bangla. Now Chakraborty is working on the comedy show "The Drama Company".
Political career
Chakraborty joined as Member of Parliament after he was nominated for the Rajya Sabha Member of Parliament elections by the Chief Minister of West Bengal Mamata Banerjee for her All India Trinamool Congress (TMC) in the West Bengal Rajya Sabha Assembly Polls which were held on February 7, 2014. On 26 December 2016, he resigned as a Rajya Sabha MP.
Brand ambassador
Chakraborty was the ambassador of Panasonic electronics for India back in the late 1980s. Now he is the face of GoDaddy, an internet domain registrar and web-hosting company. He was also the face of Channel 10, a unit of Bengal Media Pvt. Ltd. owned by Saradha Media Group, and he later said "Saradha didn't pay my dues" as its branch Saradha Chit Fund collapsed. Chakraborty is also the face of Manappuram Gold Loan for West Bengal state.
Personal life
In the late 1970s, Mithun Chakraborty had a relationship with actress Sarika, who he had worked with, but they eventually broke up. He then had a relationship with model-actress Helena Luke, who he married in 1979, but the marriage ended shortly thereafter. He then married actress Yogeeta Bali, who he met in 1979.
During the 1980s, Chakraborty had a love affair with popular actress Sridevi. Sridevi had fallen in love with Mithun Chakraborty on the sets of Rakesh Roshan's Jaag Utha Insan (1984). Sridevi and Mithun Chakraborty had long been rumored to have gotten married secretly, which Mithun Chakraborty later admitted to the press after a fan magazine published their marriage certificate.
After his marriage with Sridevi had ended, he returned to his previous wife Yogeeta Bali. Chakraborty has four children: three sons and a daughter.
Awards and honours
National Awards
Won
1976 - Best Actor for Mrigayaa
1992 - Best Actor for Tahader Katha
1995 - Best Supporting Actor for Swami Vivekananda
Won
1991 - Best Supporting Actor for Agneepath
1996 - Best Performance in a Negative Role for Jallaad
Nominated
2008 - Best Supporting Actor for Guru
Won
1996 - Best Villain for Jallaad
Won
2007 - Lifetime Achievement
2007 - Role Model of the Year Award
Won
1977 – Best Actor for Mrigayaa
1995 – Best Actor for Tahader Katha
Anandalok Awards
Won
1999 – Special Editor Award
2007 – Best Actor for Minister Fatakeshto
Other honors
In 2010, Guinea-Bissau issued postal stamp in Mithun Chakraborty's honour.
In popular culture
The title character of the comic book Jimmy Zhingchak is a parody of Mithun Chakraborty.
The 2010 film Golmaal 3 also parodies Chakraborty's film career as a dancing star. The film even has the songs Disco Dancer and Yaad Aa Raha Hai which were in the film Disco Dancer.
In the 2011 film Delhi Belly, Aamir Khan parodies Chakraborty in the song I Hate You (Like I Love You) dressed as 'Disco Fighter'.
Filmography
Actor
-
Baap (filming)
as
Yeda Bhagat
-
Anaari Is Back (completed)
2023
Bad Boy
as
Dancer in Janabe Ali song
2022
The Kashmir Files
as
Brahma Dutt
2022
Hunarbaaz: Desh Ki Shaan (TV Series)
as
self - Judge
2022
Bestseller (TV Mini Series)
as
Lokesh pramanik
- How to write a bestseller (2022) - Lokesh pramanik
- Gaurav and Adya! (2022) - Lokesh pramanik
- Candy on the wall! (2022) - Lokesh pramanik
- A death in Neemrana.. (2022) - Lokesh pramanik
- Flashback Within Flashback (2022) - Lokesh pramanik
- Wazir is dead! (2022) - Lokesh pramanik
- Story behind the scars (2022) - Lokesh pramanik
- A bestseller, an author and two fans! (2022) - Lokesh pramanik
2019
The Tashkent Files
as
Shyam Sunder Tripathi
2018
Genius
as
Jai Shankar Prasad
2015
Yagavarayinum Naa Kakka
as
Mudhaliyar
2015
Hawaizaada
as
Subbaraya Shastry
2015
Herogiri
as
Dibakar Burman
2015
Gopala Gopala
as
Leeladhara Swamy
2014
It's Entertainment
as
Saakshi's Father (Special Appearance)
2014
Kick
as
Devi Lal's Father
2013
Boss
as
Satyakant Shastri
2013
Enemmy
as
CBI Officer Yugandhar Bisnoi
2012
Khiladi 786
as
Tatya Tukaram Tendulkar
2012
OMG: Oh My God!
as
Leeladhar Maharaj
2012
Housefull 2
as
JD aka Jagga Daaku
2012
Zindagi Tere Naam
as
Siddharth Singh
2011
Ami Shubhash Bolchi
as
Debabrata Bose
2011
F.A.L.T.U
as
Minister / Contest Judge (special appearance)
2010
Yeh Sunday Kyun Aata hai
2010
Golmaal 3
as
Pritam 'Pappu'
2010
Shukno Lanka
as
Chinu Nandi
2009
Baabarr
as
S.P Mrityujain Dwivedi
2009
Chal Chalein
as
Advocate Sanjay
2009
Luck
as
Major Jabbar Pratap Singh
2009
Zor Lagaa Ke... Haiya!
as
Raavan / Sudhir Apte
2008
Yuvvraaj
as
Advocate Sikandar Mirza
2008
C Kkompany
as
Dattubhai 'Dattu Satellite'
2008
Don Muthu Swami
as
Don Muthu I. Swami
2008
Tolly Lights
as
Special Appearance
2008
My Name Is Anthony Gonsalves
as
Father Braganza
2007
Minister Fatakesto
as
Krishnadeb Chatterjee aka Fatakesto
2007
Raakh: A Poem Masked in Blood
as
Om Narayan / Dada
2006
Kachchi Sadak
as
Qawali Singer at Ajmer Dargah
2006
M.L.A. Fatakesto
as
Krishnadeb Chatterjee aka Fatakesto
2006
Sun Zarra
as
Gauri Shankar
2006
Chingaari
as
Bhuvan Panda
2005
Classic Dance of Love
as
Dr. Ramgopal Acharya
2005
Chore Chore Mastuto Bhai
as
Manik
2005
Lucky: No Time for Love
as
Retd. Colonel Pindi Das Kapoor
2003
Ae Jugara Krushna Sudama
as
Jaguni Padhiari
2002
Marshal
as
Manohar Singh / Marshal
2002
Sabse Badhkar Hum
as
Amar
2002
Qaidi
as
CBI officer Ravi Verma / Gangster Kalishankar (Dual role)
2001
Bengal Tiger
as
Inspector Prashant Verma
2001
Meri Adaalat
as
Ajay Verma
2001
Arjun Devaa
as
Arjun Poojari Singh
2001
Meri Pyaari Bahania Banegi Dulhania
2001
Zahreela
as
Dushyant Kumar
2001
Bhagawat Ek Jung
as
Krishna
2001
Bhairav
as
Bhairav / Rakesh Pandey
2000
Jwalamukhi
as
Inspector Jwala Singh
2000
Kaali Topi Lal Rumaal
as
Commando Vijay
2000
Sultaan
as
Abhimanyu - Sultan ('Kabira')
1999
Aaag Hi Aag
as
Insp. Ajay Singh (as Mithun Chakraborthy)
1999
Aaya Toofan
as
Arjun Singh Toofan
1999
Sanyasi Mera Naam
as
Shankar Sanyasi
1999
Maa Kasam
as
Inspector Ajay Shastry
1999
Heera Lal Panna Lal
as
Heera Lal (as Mithun Chakarborti)
1999
Phool Aur Aag
as
Zamindar Deva
1999
Sikandar Sadak Ka
as
Sikandar
1999
Tabaahi: The Destroyer
as
Major Digvaijay Sanyal
1998
Hatyara
as
Advocate Mahendra / Surya
1998
Vivekananda
as
Shri Ramakrishna (as Mithun Chakravarty)
1998
Hitler
as
Jailor Siddhant Kumar Sharma
1998
Saazish
as
David Bragenza
1998
Ganga Ki Kasam
as
Shanker
1998
Mafia Raaj
as
Inspector Arjun
1998
Pyasi Atma
as
Special Appearance
1997
Kaalia
as
Kalicharan 'Kaalia'
1997
Shapath
as
Commando Arjun / Surya
1997
Sher-E-Hindustan
as
Inspector. Kranti Kumar
1997
Krantikari
as
Jagdish / Alfred
1997
Jeevan Yudh
as
Dev Prakash
1997
Jodidar
as
Munna 'Captain'
1996
Daanveer
as
Vijay Srivastav
1996
Bhishma
as
Bhola / Inspector Bhishma
1996
Jurmana
as
Inspector Vijay Saxena
1995
Ab Insaf Hoga
as
Gaurishankar
1995
Nishana
as
Inspector Suraj
1995
Jallaad
as
Amavas / Inspector Kranti
1995
Ravan Raaj: A True Story
as
ACP Arjun Verma
1995
Zakhmi Sipahi
as
D.H.C.P. Shakti
1995
The Don
as
Davendra / Daven (The Don)
1995
Gunehgar
as
D.I.G. Ajay Thakur
1994
Cheetah
as
Police Inspector Amar
1994
Janata Ki Adalat
as
Shankar
1994
Kranti Kshetra
as
Major Barkat Ali
1994
Paramaatma
as
Mahdavcharya / Gopal 'Chhotu'
1994
Yaar Gaddar
as
Shanker Verma
1994
Rakhwale
as
Special Appearance
1993
Jeevan Ki Shatranj
as
C.I.D. Inspector Vijay Sharma
1993
Shatranj
as
Dinky D . Verma
1993
Aadmi
as
Vijay M. Srivastav
1993
Pardesi
as
Shiva / Shanker
1993
Phool Aur Angaar
as
Prof. Vijay Omkarnath Saxena
1993
Krishan Avtaar
as
Inspector Kishan
1992
Pyar Hua Chori Chori
as
Vijay Kumar
1992
Tahader Katha
as
Shibnath Mukherjee
1992
Dil Aashna Hai (...The Heart Knows)
as
Sunil (Barkha's boyfriend)
1992
Mere Sajana Saath Nibhana
as
Kanhaiya
1992
Rajoo Dada
as
Rajesh / Undercover CBI Officer
1991
Shikari: The Hunter
as
Shankar
1991
Trinetra
as
Tony Fernandes / Shiva
1991
Swarg Yahan Narak Yahan
as
Police Commisisoner Vijay Kumar / Suraj V. Kumar
1991
Pratigyabadh
as
Shankar Yadav
1991
Numbri Aadmi
as
Shankar / Dildar Khan
1990
Dushman
as
Rakesh 'Bullet'
1990
Pyar Ka Devta
as
Vijay Kumar
1990
Pyar Ka Karz
as
Ravi Shankar
1990
Roti Kee Keemat
as
Shankar R. Mathur
1990
Gunahon Ka Devta
as
Inspector Baldev Raj Sharma / Suraj Baldev Raj Sharma
1990
Hum Se Na Takrana
as
Inspector Vijay
1990
Pati Patni Aur Tawaif
as
Vijay Saxena
1990
Agneepath
as
Krishnan Iyer MA
1990
Pyar Ke Naam Qurban
as
Billo Chaudhary
1989
Aakhri Badla
as
Himadhri Choudhry
1989
Dana Paani
as
Satyaprakash 'Satya' Tripathi
1989
Galiyon Ka Badshah
as
Sikander
1989
Hum Intezaar Karenge
as
Ajay
1989
Bhrashtachar
as
Inspector Ashutosh Das
1989
Ladaai
as
Dindayal Sharma / Shera D. Sharma
1989
Prem Pratigyaa
as
Raja Bhaiya
1989
Mil Gayee Manzil Mujhe
1989
Guru
as
Gaurav Shankar Shrivastav 'Guru'
1988
Commando
as
Chander (Chandu)
1988
Jeete Hain Shaan Se
as
Johny
1988
Mar Mitenge
as
Laxman Verma
1988
Gangaa Jamunaa Saraswathi
as
Shankar Qawaal
1988
Mile Sur Mera Tumhara (Music Video)
as
Mithun Chakraborty
1988
Waqt Ki Awaz
as
Vishwa Pratap
1988
Charanon Ki Saugandh
as
Ravi
1988
Pyar Ka Mandir
as
Vijay Kumar
1988
Sagar Sangam
as
Gopal 'Gopi'
1987
Deewana Tere Naam Ka
as
Shankar
1987
Mera Yaar Mera Dushman
1987
Watan Ke Rakhwale
as
Arun Prakash
1987
Param Dharam
as
Vijay / Ravi
1987
Hiraasat
as
Rajesh 'Raju' Saxena
1987
Dance Dance
as
Ramu 'Romeo'
1986
Baat Ban Jaye
as
Prakash (Motor Mechanic)
1986
Avinash
as
Avinash 'Avi' (as Mithun Chakraborthy)
1986
Ek Aur Sikander
as
Sikandar
1986
Sheesha
as
Dinesh Prakash
1986
Pyar Ke Do Pal
as
Ashok Choudhary
1986
Muddat
as
Ravi Shankar V. Singh
1986
Swarag Se Sunder
as
Ravi Choudhary
1985
Karishma Kudrat Kaa
as
Sub-Inspector Raj
1985
Maujaan Dubai Diyan
as
Sher Singh
1985
Chaar Maharathi
as
Raja (as Mithun Chakravarti)
1985
Baadal
as
Baadal (as Mithun Chakravorty)
1985
Pyari Behna
as
Kalicharan 'Kaali'
1985
Yadon Ki Kasam
as
Ravi Kapoor
1985
Aandhi-Toofan
as
Balwant 'Balu' Yadav
1985
Pyar Jhukta Nahin
as
Ajay Khanna
1985
Karmyudh
as
Inspector Vijay Kumar
1984
Jaag Utha Insan
as
Hari Mohan
1984
Rakta Bandhan
as
Chandan / Trishul Singh
1984
Sharara
as
Deepak (as Friendly Appearance)
1984
Kasam Paida Karne Wale Ki
as
Satish Kumar / Avinash Kumar
1984
Teri Baahon Mein
as
Dancer in song
1984
Wanted: Dead or Alive
as
Vikram
1983
Hum Se Hai Zamana
as
Shiva Kalicharan
1983
Lal Chunariyaa
as
Special appearance
1983
Pasand Apni Apni
as
Sandeep Anand
1983
Mujhe Insaaf Chahiye
as
Suresh Ray
1983
Woh Jo Hasina
as
Harish Maheshwari
1983
Kaun? Kaisey?
as
Inspector Vinod
1983
Taqdeer
as
Vikram R. 'Vicky' Singh
1982
Aamne Samne
as
Gopi / Johny
1982
Taqdeer Ka Badshah
as
Ratan
1982
Ustadi Ustad Se
as
Rajesh 'Raju'
1982
Disco Dancer
as
Anil a. k. a. Jimmy
1982
Aadat Se Majboor
as
Shankar Shastri
1981
Dhuan
as
Inspector Sunil Verma
1981
Ghamandee
as
Kamlesh / Prince Rakesh
1981
Be-Shaque
as
CID Inspector Prakash Somshekhar (as MithunChakraborty)
1981
Main Aur Mera Hathi
as
Ram / Raj
1981
Hum Se Badkar Kaun
as
Pappu / Tony
1981
Laparwah
as
Shera / Suraj
1981
Wardat
as
Gunmaster G-9 / Gopinath
1980
Aakhri Insaaf
as
Special Appearance in song
1980
Taxi Chor
as
Rajesh / Reetesh / Rakesh
1980
The Naxalites
as
Amor Kal
1980
Hum Paanch
as
Bhima (as Mittun Chakraborthy)
1980
Khwab
as
Pratap Kumar Srivastav
1979
Amar Deep
as
Sajan (Guest Appearance)
1979
Tarana
as
Thakur Shyam Singh
1979
Surakksha
as
CBI Officer Gopi
1979
Bhayaanak
as
Inspector Vijay
1979
Habari
as
Villain's Henchman.
1978
Phool Khile Hain Gulshan Gulshan
as
Vishal's friend
1978
Mera Rakshak
as
Vijay A. Rai
1977
Mukti
as
Stage Artist (Guest Appearance) (as Mittun Chakravarty)
1976
Do Anjaane
as
Ghanti (Amit's neighbor)
1975
Khel Khel Mein
as
Extra in title credits. (uncredited)
Music Department
1989
Ilaaka (playback singer)
1985
Star Ten 1985 (Video short) (playback singer)
Miscellaneous
1993
Krishan Avtaar (presenter)
1976
Do Anjaane (production assistant)
Writer
2008
Satyameba Jayate (story)
Producer
Thanks
2013
Aborto (special thanks)
2011
F.A.L.T.U (special thanks)
2007
Om Shanti Om (very big thanks)
2004
My Karma (Short) (the producers wish to thank)
1994
Kranti Kshetra (thanks)
1989
Aakhri Badla (gratitude)
Self
2021
Dance Deewane (TV Series)
as
Self - Guest
- Mithun Da graces the finale (2021) - Self - Guest
2014
Comedy Nights with Kapil (TV Series)
as
Self
- Ayushmann Khurrana and Mithun Chakraborty (2015) - Self
- Akshay Kumar, Mithun Chakraborty, Johnny Lever, Tamannah & Sonu Sood (2014) - Self
- Mithun, Misthi & Karthik - Kaanchi (2014) - Self
2010
Dance India Dance: Li'l Masters (TV Series)
as
Self - Grand Master / Self - Judge
- Mega Auditions (2013) - Self - Grand Master
- First Trial Zone (2010) - Self - Judge
- Dance Ke Baap (2010) - Self - Judge
2009
Dance India Dance (TV Series)
as
Self - Grand Master / Self - Judge / Self
- Wildcard Special (2012) - Self - Grand Master
- Mega Auditions (2012) - Self - Grand Master
- Delhi Audition (2011) - Self - Grand Master
- Grand Finale (2010) - Self - Grand Master
- Veer Aur Veera (2010) - Self
- Suprising Eliminations (2010) - Self
- Kyun (2010) - Self
- Ajeeb Sa Kasauti (2010) - Self
- Aadbudh Atara (2010) - Self
- Boys Are Best (2010) - Self - Grand Master
- Girl Power (2010) - Self
- Terence Special (2009) - Self - Grand Master
- Geeta Special (2009) - Self - Grand Master
- Remo Special (2009) - Self - Grand Master
- Mumbai Mega Auditions (2009) - Self - Grand Master
- Mumbai Auditions (2009) - Self - Grand Master
- Kolkata Auditions (2009) - Self - Grand Master
- Barodra Auditions (2009) - Self - Grand Master
- Delhi Auditions (2009) - Self - Grand Master
- Grand Finale (2009) - Self - Grand Master
- Superstarz Hit Songs (2009)
- Yeh Popping And Locking Kya Hain? (2009)
- Behetareen Barah (2009) - Self - Grand Master
- Indian Michael Jackson (2009)
- Wild Card Entry (2009)
- Dance pe chance (2009)
- Noni and Prince out (2009)
- I Am a Disco Dancer (2009)
- Sunita and Mangesh Out (2009) - Self - Judge
- Group Performance Round 2 (2009) - Self - Judge
- Elimination Round 1 (2009) - Self - Judge
- Sabse Bada Dancing Star Ki Khoj (2009) - Self - Judge
- Top 18 (2009)
- Top 40 (2009) - Self - Judge
- Delhi Auditions (2009) - Self - Judge
- Ahmedabad Auditions (2009) - Self - Judge
- Victory (2009) - Self - Grand Master
- Calcutta Auditions (2009) - Self - Judge
2013
Dance India Dance Super Moms (TV Series)
as
Self - Grand Master
- Episode #1.1 (2013) - Self - Grand Master (as Mithun)
2011
Dance India Dance Doubles (TV Series)
2010
Zee Rishtey Awards 2010 (TV Special)
as
Grandmaster Mithunda
1995
Ram Jaane
as
Self (a scene from a movie) (uncredited)
1986
Rimjhim Geeton Ki (Documentary)
as
Self
1985
Star Ten 1985 (Video short)
as
Self
References
Mithun Chakraborty Wikipedia
(Text) CC BY-SA