Final episode date

14 September 2013

First episode date

17 June 2013




Original release

17 June (2013-06-17) – 14 September 2013 (2013-09-14)

Similar
Knights visit the bigg boss bangla set inside kkr episode 27 vivo ipl 2016
Bigg Boss Bangla is the Bengali-language version of the reality TV programme Bigg Boss broadcast in India. It follows the Big Brother format, which was first developed by Endemol in the Netherlands.
Contents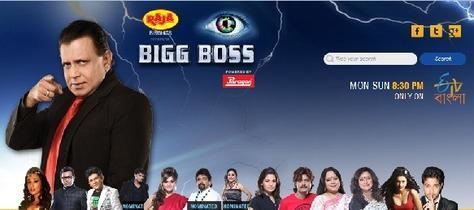 1st Season was telecast by ETV Bangla, a Bengali general entertainment channel, and was hosted by Mithun Chakraborty while the second season was hosted by Jeet.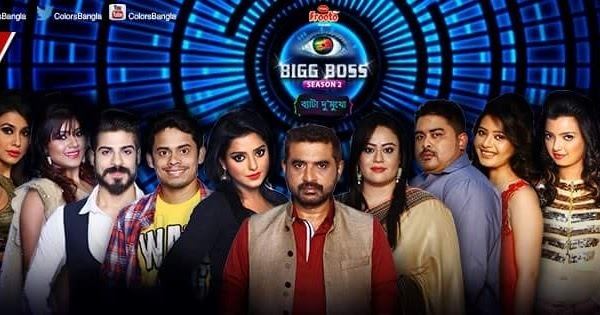 Concept

Bigg Boss Bangla is a reality show based on the Hindi show Bigg Boss which too was based on the original Dutch Big Brother format developed by John de Mol. A number of contestants (known as "housemates") live in a purpose-built house and are isolated from the rest of the world. Each week, housemates nominate two of their peers for eviction, and the housemates who receives the most nominations would face a public vote. Of these, one would eventually leave, having been "evicted" from the House. However, there were exceptions to this process as dictated by Bigg Boss Bangla. In the final week, there were three housemates remaining, and the public voted for who they wanted to win. The housemates in the Bengali version are primarily celebrities.
The house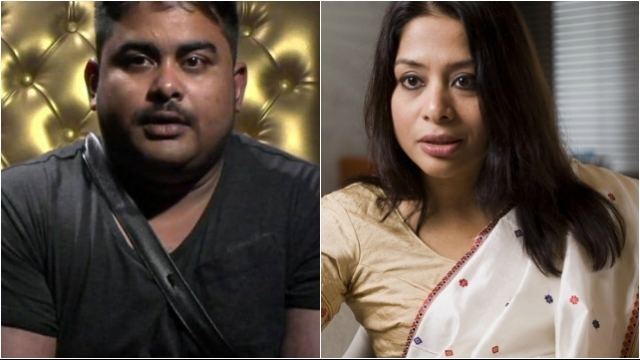 The Bigg Boss House is located in the tourist place of Lonavala, Pune district of Maharashtra. It is well-furnished and decorated. It has all kinds of modern amenities, one king size bedroom and one royal bath room. There is a garden, pool, activity area and gym in the House. There is also a Confession Room, where the housemates may be called in by Bigg Boss for any kind of conversation, and for the nomination process. The House has no TV connection, no phones, no Internet connection, clocks, pen or paper.
Rules
While all the rules have never been told to the audience, the most prominent ones are clearly seen. The inmates are not permitted to talk in any other language except Bengali. They always have to wear the lapel. They cannot leave the House premises at any time unless they are evicted or decided by Big Boss. They can discuss the nomination process with anyone. They are not allowed to sleep without the permission of Bigg Boss.
Publication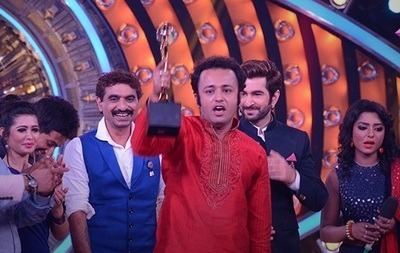 The main television coverage takes the form of a daily highlights programme and the weekly eviction show on Sat days & Sun day that are aired on Colors Bangla The Season 2 television coverage takes the form of a daily highlights programme and the weekly eviction show are aired on Colors Bangla
Season 1
Mallika Mazumdar
Abhijit Barman (Pota)
Mahesh Jalan
Sampurna Lahiri
Carlyta Maria Mouhini
Kartik Das Baul
Nandini Paul
Kais Kalim
Season 2
Prity Biswas
Sandip Rong(Sandy)
Apurbo Roy
Mainak Banerjee
Srabanti Banerjee
Aditi Chakraborty
Aviral Sachdev
Mikhail Bora
Joey Debroy
Debolina Dutta
Joyjit Banerjee
Season 3
Roosha Chatterjee
Mafin Maj
Modhumita
Jaya Hasano
Malabika
Rupa Bhattacharji
Swarnim Sharma
Rj Shayon
Shonali Haldar
Neel Bhattacharya
Rimjhim
Nandona
Parna
Shaan
Season 1
Bidipta Chakraborty, and other family members of contestants
Fossils (band)
formerly evicted contestants
Mithun Chakraborty
Season 2
Carlyta Maria Mouhini
Ananya Bhattacharjee (Khnada) & other family member of contestants.
Mahesh Jalan
Rj Sayan
Tota Roy Choudhury
Jeet
Anandabazaar Reporter
Formerly evicted contestants
Behind The Scene
Sound Team- Bharat Sharma, Sauhraab Grover
References
Bigg Boss Bangla Wikipedia
(Text) CC BY-SA