Nationality

Indian




Name

Dilip Kumar




Years active

1944–1998





Occupation

Teacher Producer




Ethnicity

Hindko-speaking Awan




Role

Film actor







Full Name

Muhammad Yusuf Khan




Born

11 December 1922 (

1922-12-11

) Peshawar, North-West Frontier Province, British India(now Khyber Pakhtunkhwa, Pakistan)


Residence

Mumbai, Maharashtra, India


Awards

Padma Bhushan (1991), Dadasaheb Phalke Award (1994), Nishan-e-Pakistan (1997), Padma Vibhushan


Spouse

Asma Rehman (m. 1980–1982), Saira Banu (m. 1966)


Siblings

Nasir Khan, Aslam Khan, Khan Ehsan, Noor Mohammed


Movies

Devdas, Mughal‑E‑Azam, Saudagar, Shakti, Gunga Jumna


Death

7 July 2021 (aged 98), Mumbai, Maharashtra, India




Similar

Saira Banu, Madhubala, Dev Anand
SUSHEEL GAJWANI DILIP KUMAR
Dilip Kumar NI PV PB (born Muhammad Yusuf Khan; 11 December 1922) was an Indian film actor, producer and activist. Also known as the Tragedy King, and the First Khan, he was credited with bringing realism to film acting in South Asia, and was considered one of the greatest and most influential actors of all time. He was also described as "the ultimate method actor" (natural actor) by Satyajit Ray. Kumar was one of the biggest Indian movie stars, and a pioneer of method acting, predating Hollywood method actors such as Marlon Brando. Kumar debuted as an actor in the film Jwar Bhata (1944), produced by Bombay Talkies. His career has spanned over six decades and over 65 films. Kumar is known for roles in films such as the romantic Andaz (1949), the heartwarming Babul (1950), the impassioned Deedar (1951), the swashbuckling Aan (1952), the dramatic Devdas (1955), the comical Azaad (1955), Naya Daur (1957), Yahudi (1958), Madhumati (1958), Kohinoor (1960), the epic historical Mughal-e-Azam (1960), the social Gunga Jamuna (1961) and Ram Aur Shyam (1967).
Contents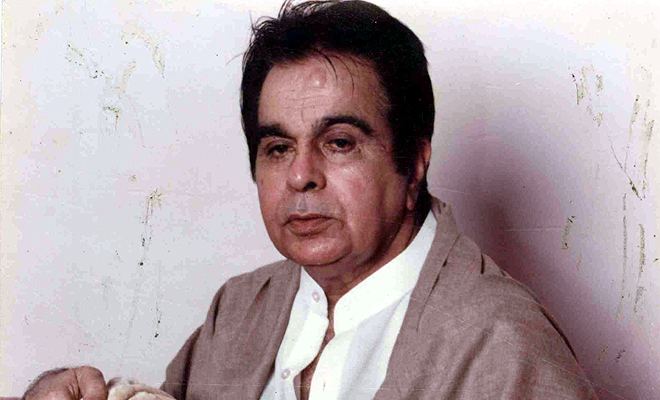 In 1976, Dilip Kumar took a five-year break from film performances and returned with a character role in the film Kranti (1981) and continued his career playing leading roles in films such as Shakti (1982), Karma (1986) and Saudagar (1991). His last film was Qila (1998).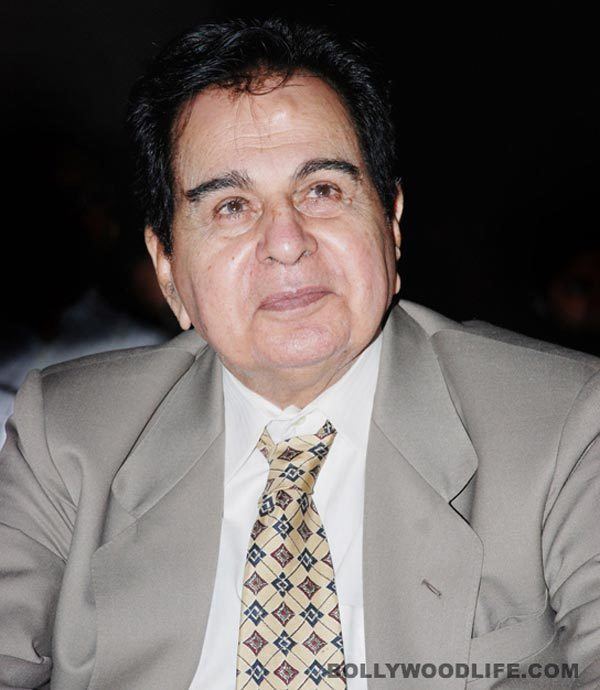 He was the winner of nine Filmfare Awards and is the first recipient of Filmfare Best Actor Award (1954). He holded the record for the most Filmfare Awards won for that category with eight wins. Shah Rukh Khan tied with him in 2011. Critics acclaimed him among the greatest actors of Hindi cinema history. Much like Brando's influence on New Hollywood actors such as Robert De Niro and Al Pacino, Kumar's method acting had a similar influence on future generations of Indian actors, from Amitabh Bachchan and Rajesh Khanna to Aamir Khan and Akshay Kumar.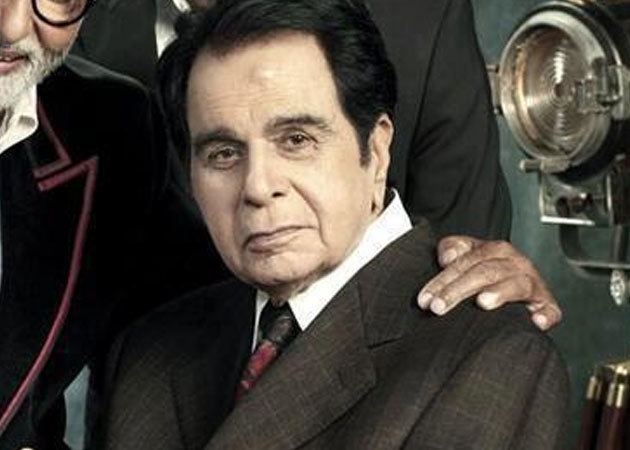 substance and the shadow biography of the film actor dilip kumar
Early life
Kumar was born Mohammad Yusuf Khan in a Hindko-speaking Awan family of twelve children on 11 December 1922 at his house in the Qissa Khawani Bazaar area of Peshawar, in what is now Khyber Pakhtunkhwa, Pakistan. His father, Lala Ghulam Sarwar, was a landlord and fruit merchant who owned orchards in Peshawar and Deolali (in Nashik, Maharashtra, India). Dilip Kumar was schooled at Barnes School, Deolali, Nashik. He grew up in the same neighbourhood as Raj Kapoor, his childhood friend. In the late 1930s, his family relocated to Chembur Mumbai.
In 1940, while still in his teens and after an altercation with his father, Dilip Kumar left home for Poona (Pune). With the help of an Persian cafe owner and an elderly Anglo-Indian couple, Kumar met a canteen contractor. Without letting on his family antecedents, he got the job on the merit of his knowledge of good written and spoken English. He managed to set up a sandwich stall at the army club and when the contract ended, he headed home to Mumbai having saved Rs. 5000. In 1942, anxious to start some venture to help out his father with household finances, he met Dr. Masani at Churchgate Station, who asked him to accompany him to Bombay Talkies, in Malad. Here he met actress Devika Rani, owner of Bombay Talkies, who asked him to sign up with the company on a pay of Rs. 1250 per month. Here he met actor Ashok Kumar who was to influence his acting style telling him to act "natural". He also met Sashadhar Mukherjee, and both these people became very close to Kumar over the years. Initially, Kumar helped out in the story-writing and scripting department because of his proficiency in Urdu language. Devika Rani requested him to change his name from Yousuf to Dilip Kumar, and later cast him in a lead role for the film Jwar Bhata (1944), which marked Dilip Kumar's entry into the Hindi film industry.
1940s
Dilip Kumar's first film was Jwar Bhata in 1944, which went unnoticed. After a few more unsuccessful films, it was Jugnu (1947), in which he starred alongside Noor Jehan, that became his first major hit at the box office.. His next major hits were the 1948 films Shaheed and Mela. He got his breakthrough role in 1949 with Mehboob Khan's Andaz, in which he starred alongside Raj Kapoor and Nargis. Shabnam also released that year was another box office hit
1950s
Kumar went on to have success in the 1950s playing leading roles in romantic films such as Jogan (1950), Babul (1950), Tarana (1951), Hulchul, (1951) Deedar (1951), Daag (1952), Uran Khatola (1955), Devdas (1955), Yahudi (1958) and Madhumati (1958). These films established his screen image as the "Tragedy King". He also starred in many social drama films such as Footpath (1953), Naya Daur (1957), Musafir (1957) and Paigham (1959). He was the first actor to win the Filmfare Best Actor Award (for Daag) and went on to win it a further seven times in his career. He formed popular on-screen pairings with many of the top actresses at the time including Madhubala, Vyjayanthimala, Nargis, Nimmi, Meena Kumari and Kamini Kaushal. He also played lighthearted roles in an attempt to shed his "tragedy king" image upon his psychiatrist's suggestion. In Mehboob Khan's musical Aan (1952), he played a swashbuckling peasant in what marked his first film in technicolor. He had further success with lighter roles as a thief in the comedy Azaad (1955), and as a royal prince in the romantic musical Kohinoor (1960)
1960s
In 1960, he portrayed Prince Salim in K. Asif's big-budget epic historical film Mughal-e-Azam, which was the highest-grossing film in Indian film history for 15 years until it was surpassed by 1975's Sholay. If adjusted for inflation, Mughal-e-Azam was the highest-grossing Indian film through to the early 2010s, equivalent to over ₹1000 crore in 2011.
The film told the story of Prince Salim, who revolts against his father Akbar (played by Prithviraj Kapoor), and falls in love with a courtesan (played by Madhubala). The film was mostly shot in black and white, with only some scenes in the latter half of the film shot in colour. 44 years after its original release, it was fully colourised and re-released in 2004.
In 1961, Kumar produced and starred in Ganga Jamuna opposite his frequent leading lady Vyjayanthimala and his brother Nasir Khan, this was the only film he produced. In 1962 British director David Lean offered him the role of "Sherif Ali" in his film Lawrence of Arabia (1962), but Dilip Kumar declined to perform in the movie. The role eventually went to Omar Sharif, the Egyptian actor. Dilip Kumar comments in his much later released autobiography, "he thought Omar Sharif had played the role far better than he himself could have". His next film Leader (1964) was a below average grosser at the box office. He was the co-director alongside Abdul Rashid Kardar of his next release Dil Diya Dard Liya in 1966, but was uncredited as director. The critics were of the opinion that the film was slow-paced and the whole film was a letdown. In 1967, Kumar played a dual role of twins separated at birth in the hit film Ram Aur Shyam. In 1968, he starred alongside Manoj Kumar and Waheeda Rehman in Aadmi. That same year he starred in Sangharsh with Sanjeev Kumar.
1970s
In the period, 1969 to 1976, Dilip and Raj Kapoor did not enjoy as much success in films and their popularity decreased. Actors Ashok Kumar, Dev Anand, Pran and Rajendra Kumar continued to enjoy more success even in 1960's to 1980s in comparison to Dilip and Raj Kapoor. Kumar's career slumped in the 1970s with films like Dastaan (1972) and Bairaag (1976), the latter in which he played triple roles and failed at the box office. He starred alongside his real-life wife Saira Banu in Gopi (1970) which was success. They were paired again in his first and only Bengali film Sagina Mahato (1970). A Hindi remake Sagina was made in 1974 with the same cast. He played triple roles as a father and twin sons in Bairaag (1976) which failed to do well at the box office. He personally regarded M.G.Ramachandran's performance in Enga Veetu Pillai better than his role in Ram Aur Shyam. He regards his performance in Bairaag much higher than that of Ram Aur Shyam. Though his performance in Bairaag and Gopi were critically acclaimed, he lost many film offers to act in leading roles to actors Rajesh Khanna and Sanjeev Kumar, from 1968 to 1987. He took a five-year hiatus from films from 1976 to 1981.
1980s
In 1981, he returned to films as a character actor playing central roles in ensemble films. His comeback film was the multi-starrer Kranti which was the biggest hit of the year. Appearing alongside an ensemble cast including Manoj Kumar, Shashi Kapoor, Hema Malini and Shatrughan Sinha, he played the title role as a revolutionary fighting for India's independence from British rule. He then formed a successful collaboration with Subhash Ghai starting with Vidhaata (1982) in which he starred alongside Sanjay Dutt, Sanjeev Kumar and Shammi Kapoor. Later that year he starred alongside Amitabh Bachchan in Ramesh Sippy's Shakti which was critically acclaimed but not a success at the box office. In 1984 he starred in Yash Chopra's Mashaal opposite Anil Kapoor which failed at the box office but his performance were critically acclaimed.
His second collaboration with Subhash Ghai came with the 1986 action film Karma. In this film, Kumar played a jailor who hires three men (played by Naseeruddin Shah, Jackie Shroff and Anil Kapoor) to help him avenge his family's murder by escaped terrorist Doctor Dang (played by Anupam Kher). Karma was one of the highest grossers of the 1980s and was also the first film which paired him opposite veteran actress Nutan.
1990s
In 1991, Kumar starred alongside fellow veteran actor Raaj Kumar in Saudagar, his third and last film with director Subhash Ghai. This was his second film with Raaj Kumar after 1959's Paigham. Saudagar was Kumar's last box office success and would be his penultimate film. In 1993, he won the Filmfare Lifetime Achievement Award. In 1992, producer Sudhakar Bokade announced a film titled Kalinga which would be directed by and star Kumar in the leading role. After being delayed for several years, Kalinga was eventually left incomplete and shelved.
In 1998, he made his last film appearance in Qila, where he played dual roles as an evil landowner who is murdered and as his twin brother who tries to solve the mystery of his death. India Today in their review dismissed Kumar's dialogue delivery as out of sync.
2000s
In 2001 he was set to appear in a film titled Asar — The Impact alongside Ajay Devgan, which was shelved. His classic films Mughal-e-Azam and Naya Daur were fully colorised and re-released in cinemas in 2004 and 2008 respectively.
Public life
Kumar was nominated as a member of the Rajya Sabha, the upper house of the Parliament of India, by the Indian National Congress for the period 2000–2006.
Kumar launched his Twitter account and his first tweet was on his 89th birthday in 2011.
Personal life
Dilip Kumar was married to actress Saira Banu, who was 22 years younger than him, in 1966. He married a second time in 1979 to Hyderabad socialite Asma Sahiba, but the marriage ended soon after. Dilip Kumar does not have any children.
Awards
Dilip Kumar was widely considered one of the greatest actors in the history of Hindi cinema. He holded the Guinness World Record for winning the maximum number of awards by an Indian actor. He received many awards throughout his career, including 8 Filmfare Best Actor awards and 19 Filmfare nominations. He was honoured with the Filmfare Lifetime Achievement Award in 1993. Gunga Jumna (1961), which he wrote, produced, and starred in, also received the National Film Award for Second Best Feature Film in Hindi, the Paul Revere Silver Bowl at the Boston International Film Festival, the Special Honour Diploma from the Czechoslovak Academy of Arts in Prague, and the Special Prize at the Karlovy Vary International Film Festival.
Kumar was appointed Sheriff of Mumbai (an honorary position) in 1980, the Government of India honoured Kumar with the Padma Bhushan in 1991, the Dadasaheb Phalke Award in 1994 and the Padma Vibhushan in 2015. The Government of Andhra Pradesh honoured Kumar with NTR National Award in 1997. The Government of Pakistan conferred Kumar with Nishan-e-Imtiaz, the highest civilian award in Pakistan, in 1998. The ruling political party of Shiv Sena in Maharashtra had objected to this award and questioned Kumar's patriotism. However, in 1999 in consultation with the then Prime Minister of India, Atal Bihari Vajpayee, Kumar retained the award. He was honoured with CNN-IBN Lifetime Achievement Award in 2009.
Recognition by Government of India
The Government of India honoured him with the Padma Bhushan in 1991, the Dadasaheb Phalke Award in 1994 and India's second highest civilian award, the Padma Vibhushan, in 2015 for his contributions towards Indian cinema He was also elected to Rajya Sabha, the upper house of Indian Parliament for the term 2000-2006.
Recognition by Government of Pakistan
The Government of Pakistan honoured him with its highest civilian honour, the Nishan-e-Imtiaz, in 1997.
Filmography
1996 Kalinga (abandoned)
1998 Qila
Jagannath Singh / Judge Amaranath Singh
1991 Saudagar
Veeru Singh / Veeru
1990 Aag Ka Dariya
1990 Izzatdaar
Brahm Dutt
1989 Kanoon Apna Apna
Collector Jagatpratap Singh
1986 Karma
Vishwa Pratap Singh aka Rana
1986 Dharm Adhikari
Dharamraj
1984 Duniya
Mohan Kumar
1984 Mashaal
Vinod Kumar
1983 Mazdoor
Dinanath Saxena
1982 Vidhaata
Shamsher Singh / Sobhraj
1982 Shakti
DCP Ashwini Kumar
1981 Kranti
Sanga / Kranti
1976 Bairaag
Kailash / Bholenath / Sanjay
1974 Sagina
Sagina Mahato
1974 Naya Din Nai Raat
Narrator
1974 Phir Kab Milogi
Teja Singh
1972 Anokha Milan
Warden
1972 Koshish
Third man who answered the phone (uncredited)
1972 Dastaan
Diwan Anil Kumar / Judge Vishnu Sahay
1971 Sagina Mahato
1970 Gopi
Gopiram 'Gopi'
1968 Aadmi
Rajesh / Raja Saab
1968 Sadhu Aur Shaitaan
Guy with a sugarcane (uncredited)
1968 Sunghursh
Kundan S. Prasad / Bajrangi
1967 Ram Aur Shyam
Ram / Shyam
1966 Dil Diya Dard Liya
Shankar / Rajasahab
1966 Paari
1964 Leader
Vijay Khanna
1961 Gunga Jumna
Gungaram
1960 Kohinoor
Rajkumar Dhivendra Pratap Chandrabhan
1960 Mughal-E-Azam
Prince Saleem
1959 Paigham
Ratan Lal
1958 Yahudi
Shehzada Marcus
1958 Madhumati
Anand / Deven
1958 Shikwa
1957 Musafir
Raja Sr.
1957 Naya Daur
Shankar
1955 Azaad
Azaad / Abdul Rahim Khan / Kumar
1955 Insaniyat
Mangal
1955 Devdas
Devdas
1955 Uran Khatola
Kashi
1954 Amar
Advocate Amarnath
1953 Foot Path
Noshu Sharma
1953 Shikast
Ram Singh
1952 Daag
Shankar
1952 Sangdil
Shankar
1952 The Savage Princess
Jai Tilak
1951 Deedar
Shamu
1951 Hulchul
Kishore
1951 Tarana
Dr. Motilal
1950 Arzoo
Badal / Beer Singh
1950 Babul
Ashok
1950 Jogan
Vijay
1949 Andaz
Dilip
1949 Shabnam
Manoj
1948 Anokha Pyar
Ashok
1948 Ghar Ki Izzat
Chanda
1948 Mela
Mohan
1948 Shaheed
Ram
1948 Nadiya Ke Paar
Kunvarji
1947 Jugnu
Suraj
1947 Naukadubi
Ramesh (Hindi version)
1945 Pratima
1944 Jwar Bhata
Jagdish
Writer
1971 Iru Thuruvam
1964 Leader
1961 Gunga Jumna
Director
1996 Kalinga 1966
Dil Diya Dard Liya
Music department
1986 Karma
1957 Musafir
Producer
1961 Gunga Jumna (producer)
Soundtrack
1986 Karma
Thanks
NA Azad
NA Brahmaputra
NA Mahabali
NA Mahanayakan
NA Rashtrapurush
NA Sohn Des Landes
NA Veer Azad
2021 Révolutionnaire
2021 Mahanayakadu
2020 Deshveeran
2020 Mahanayak
2019 Aham Brahmasmi
2018 Rashtraputra
1974 Phir Kab Milogi
1971 Chhoti Bahu
1957 Musafir
Self
2013
ATN's Tribute to 100 Years of Indian Cinema (TV Series documentary)
Self
- Episode #1.1 (2013)
2012 Celluloid Man (Documentary)
Self
1992 Yeh Gulistan Hamara (TV Series)
Self
1987 Raj Kapoor
Self
1985 Ram Tere Kitne Nam
Self
1981 Meena Kumari Ki Amar Kahani
Self
1971 Guddi
Self
1970 Nai Zindagi: Naya Jeevan (TV Series)
Self
- Episode dated 18 January 1970 (1970)
1960 Kala Bazar
Self
Archive footage
1983 Film Hi Film
Ram
1973 Man Alive (TV Series documentary)
Self
- Bombay Superstar (1973)
Death
Due to old age and prostate cancer Dilip Kumar passed away at Hinduja Hospital, Mumbai, on 7 July 2021 at 7:30 am.
References
Dilip Kumar Wikipedia
(Text) CC BY-SA