Movies




Similar People
Triyacharitra a basu chatterjee film
Basu Chatterjee (Bengali: বাসু চ্যাটার্জ্জী; born 10 January 1930) is an Indian film director and screenwriter. Through the 1970s and 1980s, he became associated with what came to be known as middle cinema or middle-of-the road cinema, with film makers like Hrishikesh Mukherjee and Basu Bhattacharya, whom he assisted in Teesri Kasam (1966). Like them, his films also dealt with light-hearted stories of middle-class families often in urban settings, focussing on marital and love relationships, with exceptions like Ek Ruka Hua Faisla (1986) and Kamla Ki Maut (1989), which delved into social and moral issues. He is best known for his films Us Paar, Chhoti Si Baat (1975), Chitchor (1976), Rajnigandha (1974), Piya Ka Ghar (1972), Khatta Meetha , Chakravyuha (1978 film), Baton Baton Mein (1979) Man Pasand, Hamari Bahu Alka and Shaukeen (1982). After 1983, none of his films had successful run in theatres.
Contents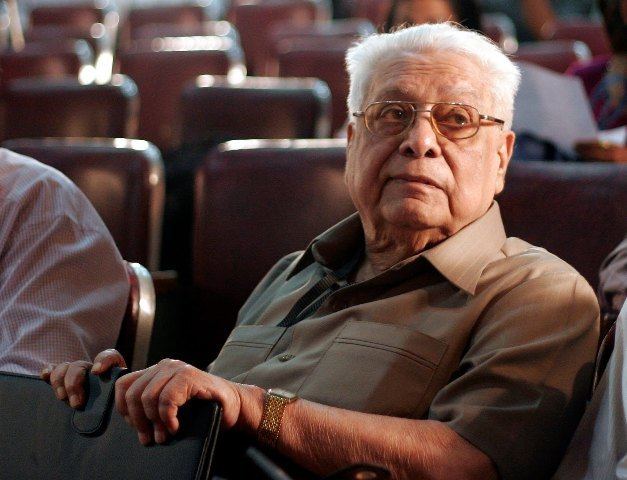 Guftagoo with basu chatterjee
Early life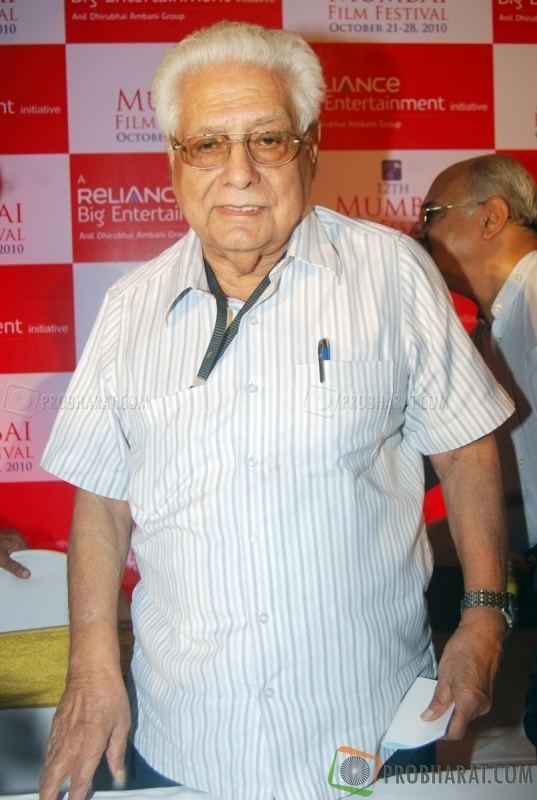 Basu Chatterjee was born in Ajmer, Rajasthan, India.
Career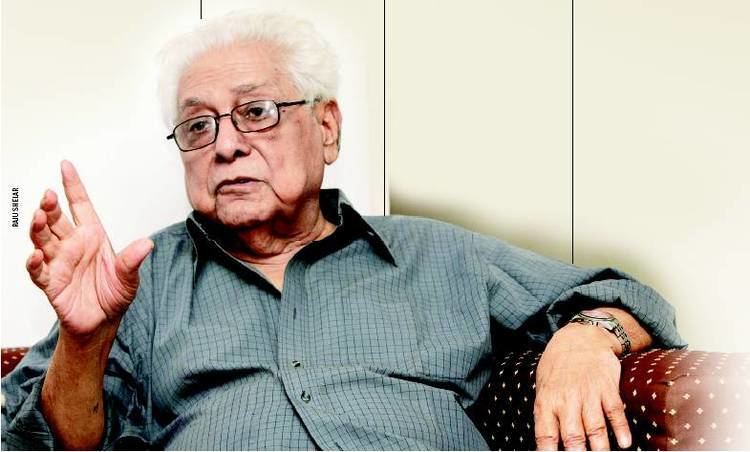 Chatterjee started his career as an illustrator and cartoonist with weekly tabloid, Blitz published in Bombay (now Mumbai) by Russi Karanjia. Here he worked for 18 years, before he changed career paths to filmmaking when he assisted Basu Bhattacharya in Raj Kapoor and Waheeda Rehman starrer, Teesri Kasam (1966), which later won National Film Award for Best Feature Film. Eventually he made his directorial debut with Sara Akash in 1969, which won him Filmfare Best Screenplay Award.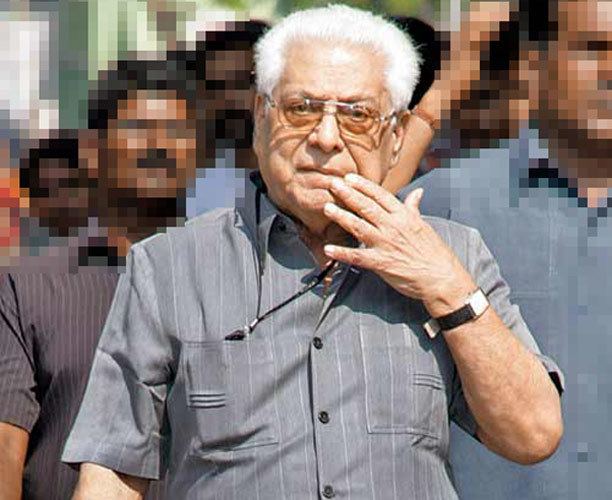 When Basu Chatterji debuted with the much acclaimed Sara Akash, he not only announced the arrival of a new kind of cinema, rooted in the regular lives of ordinary people, he also etched 1969 as the year that marked the beginning of the Indian New Wave cinema. Together with Mani Kaul's Uski Roti and Mrinal Sen's Bhuvan Shome, Sara Akash took Indian films to the next level, taking a close look at the conflicts, aspirations, emotions and relationships of people who were next door, not larger than life.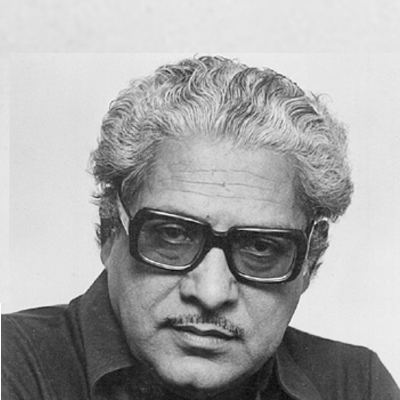 Sara Akash based on first part of Rajendra Yadav's debut novel Sara Akash (The Infinite Cosmos, 1951), explored the internal conflicts of a newly-wed couple in a traditional middle class joint family in Uttar Pradesh and how they grapple with the new challenges of domestic life they were not prepared for. The film was entirely shot on location giving it a greater feel of actual reality. Chatterji himself identified with the milieu as he had been brought up in Mathura. His own inspirations, especially Vittorio De Sica's Bicycle Thieves and the films of France and Sweden were reflected in his style of story-telling – to narrate as it happened, with no frills attached.
Some of his best films are Us Paar, Rajnigandha (1974), Chhoti Si Baat (1975), Chitchor (1976), Rajnigandha (1974), Piya Ka Ghar (1972), Khatta Meetha , Chakravyuha (1978 film), Baton Baton Mein (1979) Man Pasand, Hamari Bahu Alka and Shaukeen. Other lesser known films included Swami, Apne Paraye, Ek Ruka Hua Faisla. He also directed stars in his simple films but in completely different never before seen roles. He directed Dev Anand with Tina Munim in Man Pasand, Rajesh Khanna with Neetu Singh in Chakravyuha (1978 film), Dharmendra with Hema Malini in Dillagi and Amitabh Bachchan in Manzil. Of them, only Chakravyuha and Manzil were not successful at box office but were critically acclaimed. He has also directed many Bengali films like Hothat Brishti, Hochcheta Ki & Hothat Shei Din.
He directed the TV Series Byomkesh Bakshi and the popular Rajani (TV series) for Doordarshan.
He was a member of the jury at the 10th Moscow International Film Festival in 1977. Chatterjee is a member of International Film And Television Club of Asian Academy of Film & Television. He had his retrospective as part of Kala Ghoda Art Festival Mumbai in February 2011.
His daughter Rupali Guha is also a film director. Her first Hindi film "Aamras", released in September 2009, is a coming of age film involving four schoolgirls. Rupali's next, a Bengali film "Porichoi" with Prosenjit Chatterji, deals with estranged father-daughter relationship. She also produces TV serials under the Filmfarm banner. Her serials include Tumhari Disha, Rakhi Bhai Behen ka hai Pyaar, Dil Se Diya Vachan & Do Dil Bandhe Ek Dori Se for Zee TV, Kashi for NDTV Imagine & Uttaran for COLORS.
Awards
1991: Filmfare Best Screenplay Award – Kamla Ki Maut
1980: Filmfare Critics Award for Best Movie – Jeena Yahan
1977: Filmfare Best Director Award – Swami
1976: Filmfare Best Screenplay Award – Chhoti Si Baat
1975: Filmfare Critics Award for Best Movie – Rajnigandha
1972: Filmfare Best Screenplay Award – Sara Akash
Dialogue writer
Lakhon Ki Baat (1984)
Hamari Bahu Alka (1982)
Khatta Meetha (1977)
Rajnigandha (1974)
Piya Ka Ghar (1972)
Director
Trishanku (2 December 2011)
Hochheta Ki (2008)
Kuch Khatta Kuch Meetha (2007)
Prateeksha (2007)
Tak Jhal Mishti (2002)
Hothat Brishti (1998)
Gudgudee (4 April 1997)
Triyacharittar (1997)
Kamla Ki Maut (1990)
Sheesha (3 October 1986)
Chameli Ki Shaadi (21 February 1986)
Ek Ruka Hua Faisla (1986)
Kirayedar (1986)
Lakhon Ki Baat (1984)
Pasand Apni Apni (1983)
Shaukeen (1982)
Hamari Bahu Alka (1982)
Jeena Yahan (1981)
Apne Paraye (8 August 1980)
Man Pasand (1980)
Ratan Deep (21 December 1979)
Prem Vivah (14 September 1979)
Chakravyuha (29 June 1979)
Manzil (14 May 1979)
Baton Baton Mein (13 April 1979)
Do Ladke Dono Kadke (1979)
Dillagi (1978)
Tumhare Liye (1978)
Swami (1977)
Safed Jhoot (1977)
Priyatma (1977)
Khatta Meetha (1977)
Chhoti Si Baat (1976)
Chitchor (1976)
Rajnigandha (1974)
Us Paar (1974)
Piya Ka Ghar (1972)
Sara Akash (1969)
Screenplay
Lakhon Ki Baat (1984)
Hamari Bahu Alka (1982)
Khatta Meetha (1977)
Rajnigandha (1974)
Sara Akash (1969)
Producer
Ek Ruka Hua Faisla (1986)
Lakhon Ki Baat (1984)
Pasand Apni Apni (1983)
Baton Baton Mein (13 April 1979)
Girl Friend (1960)
Director (TV series)
Rajani (1985)
Darpan (1985)
Ek Ruka Hua Faisla (1986) (TV film)
Kakaji Kahin (1988)
Bheem Bhavani (1990-1991)
Byomkesh Bakshi (1993,1997)
Ek Prem Katha (2005)
Assistant director
Saraswatichandra (1968)
Teesri Kasam (1966)
References
Basu Chatterjee Wikipedia
(Text) CC BY-SA