Agneepath (English: The Path of Fire) is a 1990 Indian action drama film directed by Mukul Anand. It stars Amitabh Bachchan as the protagonist Vijay Deenanath Chauhan along with Mithun Chakraborty, Madhavi, Neelam Kothari, Rohini Hattangadi and Danny Denzongpa as the antagonist Kancha Cheena. The film was produced by Yash Johar.
Contents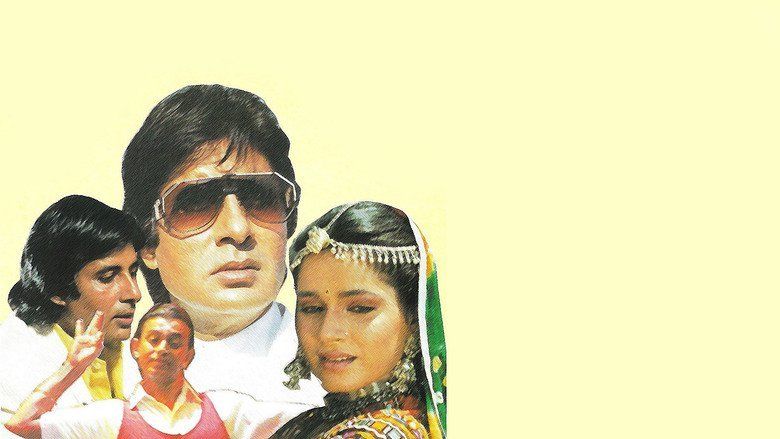 The title was taken from a poem of the same name called 'Agneepath' which was penned by Harivansh Rai Bachchan, Amitabh's father, and which is recited at the beginning of the movie and creates a thematic link that continues through the movie, particularly in the climax, both literally and metaphorically.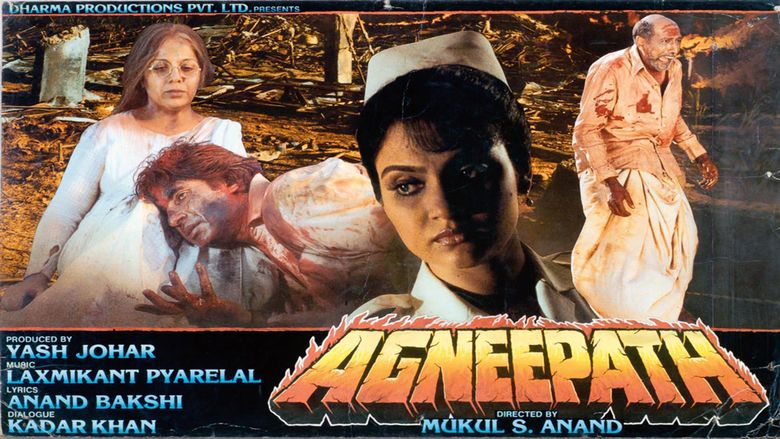 Agneepath has grown a strong cult film over the years. Amitabh Bachchan received his first National Film Award for Best Actor at the 38th National Film Awards for his performance. Mithun Chakraborty received the Filmfare Best Supporting Actor Award. The film, despite being the tenth highest-grosser of 1990, had collections way below its high budget, and thus, the film recorded as flop at the box-office. The film was remade in 2012 with the same title, by Johar's son Karan Johar, as a tribute to his father.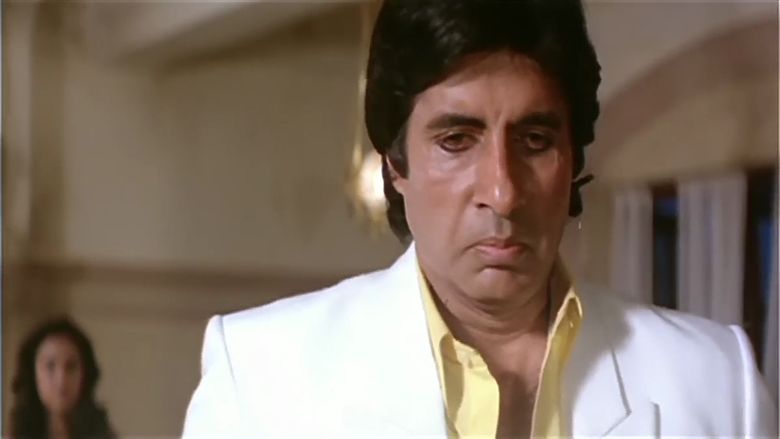 Agneepath 1990 movie part 6 amitabh bachchan mithun chakraborty
Plot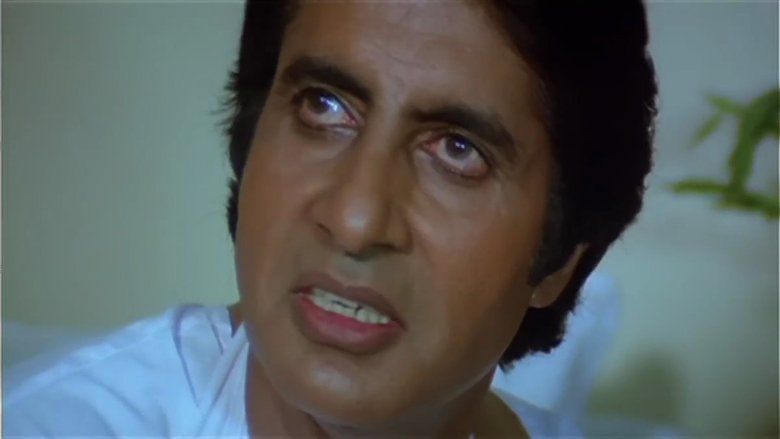 Much-loved village schoolmaster Dinanath Chavan (Alok Nath) strongly opposes the plans of Kancha Cheena a underworld don(Danny Dengzongpa) and his band of gangsters to set up a base for heroin smuggling. After being discredited in a set-up scandal and lynched by the manipulated villagers, his family is evicted and made destitute much to Cheena's advantage. Swearing revenge after his father's murder and the attempted rape of his mother Suhasini Chavan (Rohini Hattangadi) go unpunished, and with a burning desire to clear his father's name, his son Vijay (Amitabh Bachchan) takes on the responsibilities of caring for his mother and sister Siksha (Neelam) that, by a strange twist of fate, cause him to become a gangster in his own right. Working his way up the ladder and attaining notoriety as an underworld kingpin, Vijay suffers an assassination attempt by fellow gangsters after he refuses to co-operate with their drug-smuggling operations. Left to die, he is discovered by Krishnan Iyer M.A. (Mithun Chakraborty) who transports him to hospital and saves his life, and who eventually finds employment as Siksha's bodyguard. During his time in hospital, Vijay is cared for by Nurse Mary Matthew (Madhavi).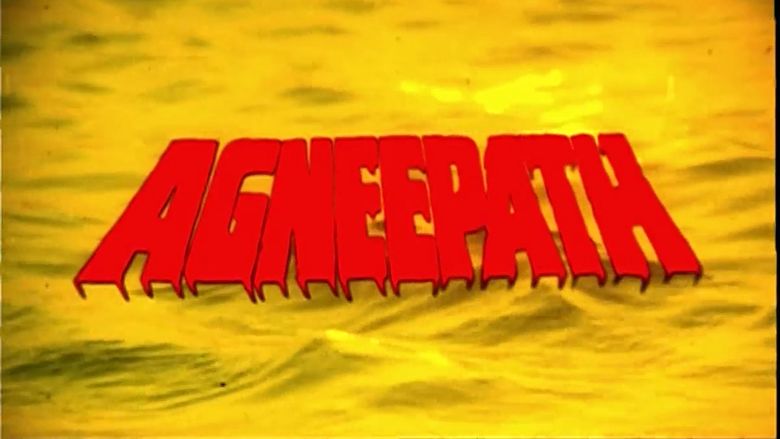 Vijay avenges his assassination attempt by killing his killers one by one, but his mother strongly disapproves of his murderous and gangster tendencies and drives him away from home after chastising him for dirtying the good name of his father. Vijay, hurt and upset, seeks solace in Mary's arms and begins a relationship with her. Siksha is then kidnapped and held in a slum by a gangster who wants to avenge the death of his associates killed by Vijay, and an unsuccessful rescue attempt by Krishnan ends up with the two of them brawling. Vijay hears of this and arrives to kill the gangster in a fit of rage. But this close encounter between Krishnan and Siksha causes a growing intimacy between the two of them and they fall in love with each other. Vijay is outraged and strongly protests against the relationship to his mother, but is rebuffed again when his mother disowns him a second time and considers Krishnan her "good son". Stung and deeply hurt by this slight, he again seeks solace in Mary and later marries her and resolves to do things "in the right way" to gain his mother's favour.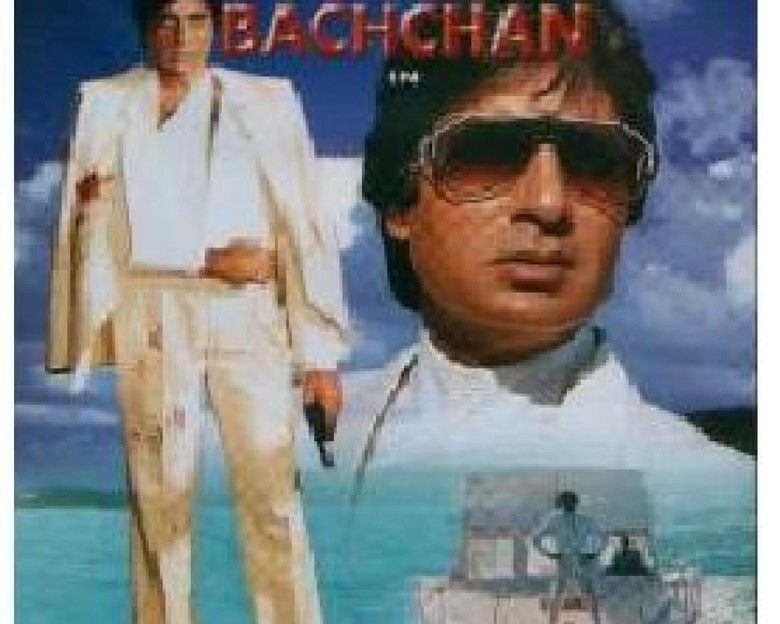 After cutting a deal with Kancha Cheena to allow him access into his old village, Vijay sets in motion a number of strategies that undercut Cheena's criminal operations and gain him the legal ownership of the village. Revenge is a dish best served cold as Vijay informs Cheena of his identity as the son of Dinanath Chavan, lands Cheena in jail and arranges for Cheena's associates to testify against him in court. Vijay returns the village to his mother and finds himself back in her favour, but Cheena ensures his release by arranging for the witnesses to be gunned down and Vijay's family to be kidnapped and held hostage. This is the last straw for Vijay who is forced to return to his criminal ways and to walk the "Path of Fire" in order to rescue them. An almighty struggle takes place as Cheena bombs every building and demolishes the whole village before he is killed by Vijay's bare hands. But Vijay does not survive; he dies tragically of a bullet wound in the lap of his mother at the site of his old house. His mother realises that everything Vijay had done until then had been for the ultimate purpose of restoring the good name of Dinanath Chavan, and she weeps over his body piteously along with Krishnan, Siksha and Mary.
Cast
Amitabh Bachchan as Vijay Chauhan
Mithun Chakraborty as Krishnan Iyer M.A.
Madhavi as Mary Mathew
Danny Denzongpa as Kancha Cheena (Powerful Underworld Don)
Neelam Kothari as Siksha Chauhan
Goga Kapoor as Dinkar Rao
Alok Nath as Master Deenanath Chauhan
Rohini Hattangadi as Suhasini Chauhan
Sharat Saxena as Terralin (Rival Gang leader)
Tinnu Anand as Nathu
Vikram Gokhale as Commissioner M. S. Gaitonde
Archana Puran Singh as Shanti aka Laila
Avtar Gill as Usman Bhai (Rival Gang leader)
Shammi as Tara Bai
Bob Christo as Gora
Shakti Kapoor as himself in the song Ali Baba
Asha Sachdev as Chanda Bai
Deepak Shirke as Anna Shetty (Rival Gang leader)
Pradeep Rawat as Vijay's Henchman
Master Manjunath as Young Vijay
Anjan Srivastav as Police Constable
Tabassum
Production
A characteristic feature of the movie was the dark undertones and the grim atmosphere of the film, which was unusual for any of Amitabh Bachchan's films. It was noted that the film was "grim" due to the protagonist, Vijay Chavan's bloodlust and ferocity. The film utilised a lot of dark distortions in the imagery, which were a common theme in some Gangster Films. Mithun Chakraborty's unique role of Krishnan Iyer was inspired by one of his room mates of his struggling days, before he became a popular film star. In his struggling days Chakraborty used to be room sharing with Devio who used to pay 150 Rupees while Chakraborty Used to pay 75 Rupees. Devio had the a bed while Chakraborty used to sleep on the floor, one specific time Chakraborty used his bed whilst he was at work and when Devio came back he scolded Chakraborty. This incident remained with Chakraborty and he put Devio's character on screen. Tinnu Anand, who played the role of the Village Drunkard, shaved his head to obtain the age difference between him and Amitabh Bachchan. The film was shot extensively in Mumbai in several locations such as Andheri, Goregaon, and Colaba. The locations and the photography drew positive feedback from critics.
Reception
When released, Agneepath was a failure, both at the box office as well as among the critics. However, Karan Johar recounts in an interview how younger city based audiences thought it was a cool film. "Over the top, inane songs", dialogues "veering towards melodrama" and, more importantly, Amitabh Bachchan's experimentation with his voice did not go well with the masses and the critics alike. Film Trade Analyst Komal Nahta wrote thus about Bachchan's voice, : "But the biggest undoing of the film is Amitabh Bachchan's voice. He has spoken the dialogue in a different voice (inspired by Marlon Brando in The Godfather) which will not be accepted by the audience. Further the mixing not being clear, his dialogues are incomprehensible at places." He further wrote that the film lacked a gripping drama, well-set script, and that even the Murder scenes lacked excitement. Satish Naidu in his review noted that the narrative had a slow pace in the last hour. Another fact that worked against the advantage of the film was its weak story. Rediff's review of Agneepath suggested that perhaps, the grim, violent, aggressive and dark portrayal of the underbelly of Mumbai's underworld had worked against the film.
However, the National Award for the best actor being bestowed on Amitabh Bachchan changed the perspective in which the film was appreciated. Over the years, favourable reviews trickling in made Agneepath a cult classic. Currently, Agneepath has been rated 7.8 by on a scale of 10 in the Internet Movie Database by 1,723 users. In review aggregator Rotten Tomatoes, 90% of 641 user ratings favour the movie. Sanjay Dutt, the actor who plays Kancha Cheena's role in the remake praised the film saying that it was well ahead of its time when asked about the original film-
"I loved the original film and if I was the whole of audience, I would have made it a big hit. I think may be the film was too ahead of times. Mukul is a brilliant director and his vision was so much ahead of his time."
Satish Naidu commented in his blog that Agneepath's direction, camera work and cinematography "had some serious physicality going for the film[there]". He further drove home his opinion, describing the betrayal of a certain "undeveloped terrain below" by the jagged, staccato-like movements of the camera work. Further, Mr.Naidu praised the way in which Mukul Anand portrayed Amitabh Bachchan in the film. An interesting aspect of the film was its cinematography, handled by Pravin Bhatt, which has been described as "marvelous" due to the "beautiful scenes shot in Mauritius. It is worth noting that the ship bombing scene was executed well, and that the portrayal of the picturesque scenery of trees and fields in full bloom(in the songs, especially) met with rave reviews. Movie Reviewer Peter Nepstad in his blog, the "Illuminated Lantern" wrote that:
"Agneepath is deliriously melodramatic. The first thirty minutes, the prologue of the film if you will, in the village of his youth, ranks among the best openings of any
Bollywood
film I've ever seen. Afterwards, when most Bollywood films crank it down for some syrupy romance or goofy comedy, Agneepath plops its adult protagonist right in the middle of a gang fight. Often a film has a great set piece at the beginning, then deflates by the end, but Agneepath continues amping up the conflict from beginning to end, from riots in a village to riots in a city to mudfights in the slums to swordfights in the middle of a festival."
The movie's review in Rediff.com, mentioned that,
"Agneepath, despite its amplified sentimentality, strong language and violence works on account of this very dynamism. "
Box office
According to trade website Box Office India, the gross collection of the movie was Rs 10,25,00,000, way below the film's budget of Rs 28,56,00,000. Thus, despite being the tenth top grosser of the year 1990, the movie was a disaster at the box office.
Soundtrack
All music composed by Laxmikant Pyarelal, Jean Michel Jarre.
Rather unusually, for a Bollywood film of the time, a West African track was used in the film. Guinean singer Mory Kanté's hit Yé ké yé ké appears in the film, but is not on the soundtrack. The lyrics were penned by Anand Bakshi.
Remake
In an interview with The Times of India, Karan Johar explained that he had the intention of remaking the original Agneepath ever since the film released 22 years ago, because according to him, the failure of the film broke his father's heart. The idea of the remake materialised on the sets of Johar's film My Name Is Khan in which Karan Malhotra was an associate director. Johar told Malhotra his desire to remake the original film and asked him to revisit it again for which he agreed immediately.
Hrithik Roshan played the lead role of Vijay Deenanath Chauhan and Sanjay Dutt plays the role of the antagonist Kancha Cheena. Priyanka Chopra was the female lead. The character of Krishnan Iyer played by Mithun Chakraborty in the original was removed and Rishi Kapoor played a newly introduced negative character, Rauf Lala. Other members of the cast include Om Puri and Zarina Wahab among others.
Shooting of the film mostly took place in Diu and Mumbai's film city. Originally slated for release on 20 January, Agneepath was postponed by a week to 26 January 2012. Unlike the original, the remake opened to positive responses from critics and the audience. Agneepath collected Rs 217.5 million (US$4.34 million) on the opening day. According to review aggregator Review Gang, professional critics have given the film a rating of 6.5 stars out of 10. The film did fantastic business at the box office and entered in 100 crore club.
The film was also modified and remade in Tamil as Sivasakthi, starring Sathyaraj and Prabhu Ganesan directed by Suresh Krissna.
References
Agneepath (1990 film) Wikipedia
(Text) CC BY-SA
Agneepath (1990 film) IMDb
Agneepath (1990 film) Rotten Tomatoes
Agneepath (1990 film) themoviedb.org