Instruments

Vocals, keyboards

Years active

1964–present







Birth name

Marian Evelyn Faithfull

Born

29 December 1946 (age 68)

Hampstead

, London, England (

1946-12-29

)

Occupation(s)

Singer, songwriter, actress

Role

Singer · mariannefaithfull.org.uk

Spouse

Giorgio Della Terza (m. 1988–1991), Ben Brierly (m. 1979–1986),

John Dunbar

(m. 1965–1966)

Albums




Profiles



sparrows will sing by marianne faithfull
Marianne Evelyn Gabriel Faithfull (born 29 December 1946) is an English singer, songwriter and actress. She achieved popularity in the 1960s with the release of her hit single "As Tears Go By" and became one of the lead female artists during the "British Invasion" in the United States.
Contents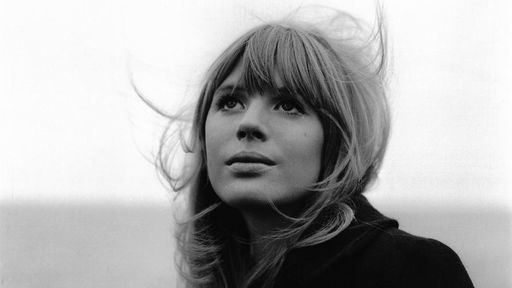 Born in Hampstead, London, Faithfull began her career in 1964 after attending the Rolling Stones party where she was discovered by Andrew Loog Oldham. After the release of her hit single "As Tears Go By", she became an international star. Her debut album Marianne Faithfull (1965) (released simultaneously with her album Come My Way) was a commercial success followed by a number of albums on Decca Records. From 1966 to 1970, she had a highly publicised romantic relationship with Mick Jagger. Her popularity was further enhanced by her film roles, such as I'll Never Forget What's'isname (1967), The Girl on a Motorcycle (1968), and Hamlet (1969). However, her popularity was overshadowed by personal struggles in the 1970s. During that time she suffered from heroin addiction, alcoholism, and anorexia.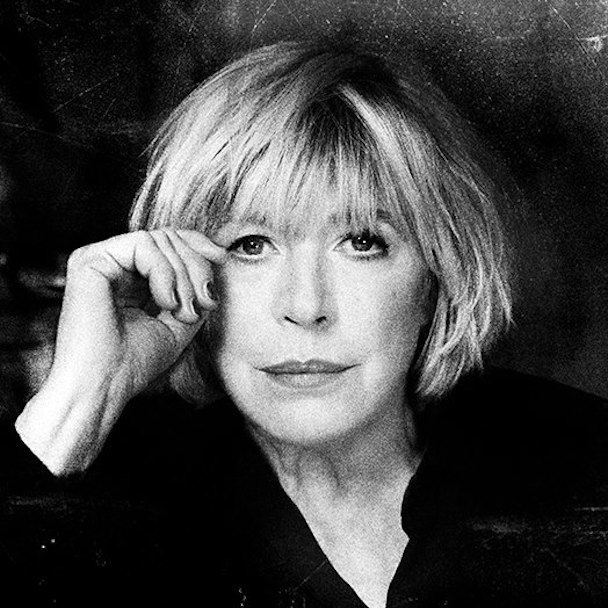 After a long commercial absence, Faithfull made a comeback with the 1979 release of her critically acclaimed album Broken English. The album was a commercial success and marked a resurgence of her musical career. Broken English earned Faithfull a nomination for Grammy Award for Best Female Rock Vocal Performance and is often regarded as her "definitive recording." She followed with a series of albums, including Dangerous Acquaintances (1981), A Child's Adventure (1983), and Strange Weather (1987). Faithfull also wrote three books about her life: Faithfull: An Autobiography (1994), Memories, Dreams & Reflections (2007), and Marianne Faithfull: A Life on Record (2014).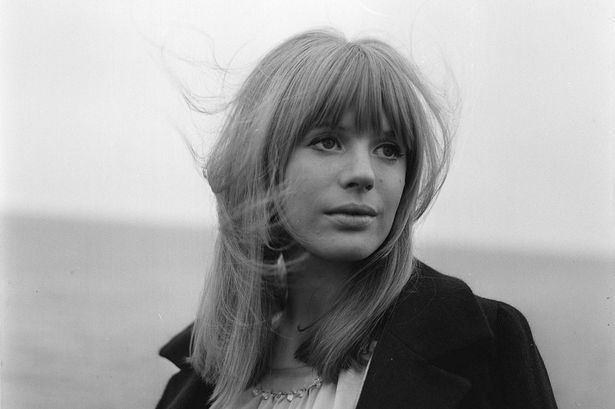 Faithfull is listed on VH1's "100 Greatest Women of Rock and Roll" list. She received the World Lifetime Achievement Award at the 2009 Women's World Awards and was also awarded the Commandeur of the Ordre des Arts et des Lettres.
Marianne faithfull give my love to london long epk
Early life and links to nobility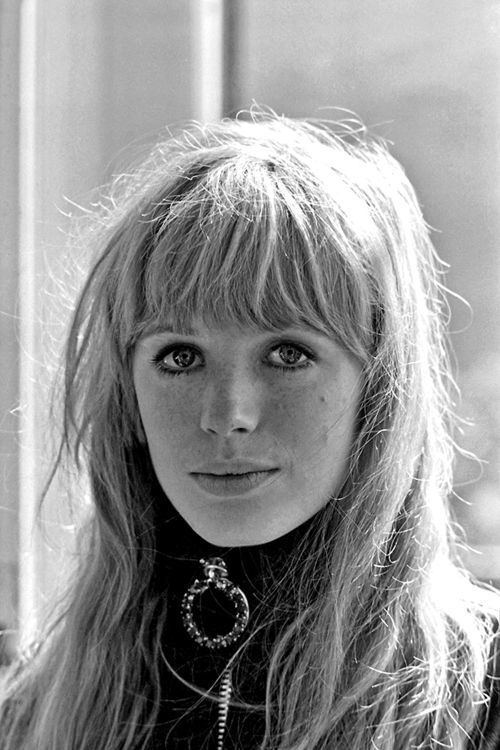 Faithfull was born in Hampstead, London. Her half-brother is artist Simon Faithfull. Her father, Major Robert Glynn Faithfull, was a British Army officer and professor of Italian Literature at Bedford College of London University. Faithfull's mother, Eva, was the daughter of an Austro-Hungarian nobleman, Artur Wolfgang, Ritter von Sacher-Masoch (1875–1953). Eva chose to style herself as Eva von Sacher-Masoch, Baroness Erisso. Faithfull's mother had been born in Budapest and moved to Vienna in 1918. The family of Sacher-Masoch had secretly opposed the Nazi regime in Vienna. Glynn Faithfull's work as an Intelligence Officer for the British Army brought him into contact with the family, and he thus met Eva. Faithfull's maternal grandfather had aristocratic roots, in the Habsburg Dynasty, while Faithfull's maternal grandmother was Jewish. Erisso was a ballerina for the Max Reinhardt Company during her early years, and danced in productions of works by the German theatrical duo Bertolt Brecht and Kurt Weill. Faithfull's maternal great great uncle was Leopold von Sacher-Masoch, the 19th century Austrian nobleman whose erotic novel, Venus in Furs, spawned the word "masochism."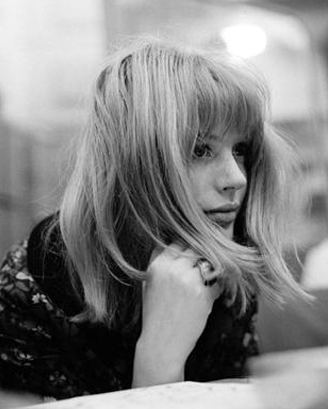 In regard to her roots in the Austrian nobility, Faithfull discovered on the British television series Who Do You Think You Are? that the title was Ritter von Sacher-Masoch, the relative corresponding English title being that of Baronet, an inherited knighthood.
Robert Faithfull's family lived in Ormskirk, Lancashire, while he completed a doctorate at Liverpool University. She spent some of her early life at the commune at Braziers Park, Oxfordshire, formed by Dr John Norman Glaister, where her father also lived and participated. Her parents divorced when she was six years old, after which she moved with her mother to Milman Road in Reading, Berkshire. Her primary school was in Brixton, London. Living in reduced circumstances, Faithfull's girlhood was marred by bouts of tuberculosis, and her status as a charitably subsidized pupil at St Joseph's Convent School, where she was, for a time, a weekly boarder. While at St. Joseph's, she was also a member of the Progress Theatre's student group.
1960s
Faithfull began her singing career in 1964, landing her first gigs as a folk music performer in coffeehouses. She soon began taking part in London's exploding social scene. In early 1964 she attended a Rolling Stones launch party with artist John Dunbar and met Andrew Loog Oldham, who discovered her. Her first major release, "As Tears Go By," was written and composed by Jagger, Keith Richards, and Oldham, and became a chart success. (The Rolling Stones recorded their own version one year later, also became successful.) She then released a series of successful singles, including "This Little Bird," "Summer Nights," and "Come and Stay With Me." Faithfull married John Dunbar on 6 May 1965 in Cambridge with Peter Asher as the best man. The couple lived in a flat at 29 Lennox Gardens in Belgravia just off Knightsbridge, London SW1. On 10 November 1965, she gave birth to their son, Nicholas. She left her husband shortly after to live with Mick Jagger.
In 1966 she took Nicholas to stay with Brian Jones and Anita Pallenberg in London. During that time period, Faithfull started smoking marijuana and became best friends with Pallenberg. She also began a much publicised relationship with Mick Jagger that same year. The couple became notorious and largely part of the hip Swinging London scene. She was found wearing only a fur rug by police executing a drug search at Keith Richards's house in West Wittering, Sussex. In an interview 27 years later with A.M. Homes for Details, Faithfull discussed her wilder days and admitted that the drug bust fur rug incident had ravaged her personal life: "It destroyed me. To be a male drug addict and to act like that is always enhancing and glamorising. A woman in that situation becomes a slut and a bad mother." In 1968, Faithfull, by now addicted to cocaine, miscarried a daughter (whom she had named Corrina) while retreating to Jagger's country house in Ireland.
Faithfull's involvement in Jagger's life would be reflected in some of the Rolling Stones's best known songs. "Sympathy for the Devil," featured on the 1968 album Beggars Banquet, was partially inspired by The Master and Margarita, written by Mikhail Bulgakov, a book to which Faithfull introduced Jagger. The song "You Can't Always Get What You Want," on the 1969 album Let It Bleed, was supposedly written and composed about Faithfull; the songs "Wild Horses" and "I Got the Blues" on the 1971 album Sticky Fingers were also allegedly influenced by Faithfull, and she co-wrote "Sister Morphine." (The writing credit for the song was the subject of a protracted legal battle; the resolution of the case has Faithfull listed as co-author of the song.) In her autobiography, Faithfull said Jagger and Richards released it in their own names so that her agent did not collect all the royalties and proceeds from the song, especially as she was homeless and battling with heroin addiction at the time. Faithfull appeared in The Rolling Stones Rock and Roll Circus concert, giving a solo performance of "Something Better."
1970s
Faithfull ended her relationship with Jagger in May 1970, and she lost custody of her son in that same year, which led to her attempting suicide. Faithfull's personal life went into decline, and her career went into a tailspin. She only made a few appearances, including a 1973 performance at NBC with David Bowie, singing Sonny & Cher's "I Got You Babe".
Faithfull lived on London's Soho streets for two years, suffering from heroin addiction and anorexia nervosa. Friends intervened and enrolled her in an NHS drug programme, from which she could get her daily fix on prescription from a chemist. She failed at controlling or stabilising her addiction at that time. In 1971, producer Mike Leander found her on the streets and made an attempt to revive her career, producing part of her album Rich Kid Blues. The album was shelved until 1985.
Severe laryngitis, coupled with persistent drug abuse during this period, permanently altered Faithfull's voice, leaving it cracked and lower in pitch. While the new sound was praised as "whisky soaked" by some critics, journalist John Jones, of the Sunday Times, wrote that she had "permanently vulgarised her voice". In 1975 she released the country-influenced record Dreamin' My Dreams (a.k.a. Faithless), which reached No.1 on the Irish Albums Chart. Faithfull moved into a squat without hot water or electricity in Chelsea with then-boyfriend Ben Brierly, of the punk band the Vibrators. She later shared flats in Chelsea and Regent's Park with Henrietta Moraes.
Faithfull's career returned full force in 1979 (the same year she was arrested for marijuana possession in Norway) with the album Broken English, one of her most critically hailed albums. The album was partially influenced by the punk explosion and her marriage to Brierly in the same year. In addition to the punk-pop sounds of the title track (which addressed terrorism in Europe, being dedicated to Ulrike Meinhof), the album also included "Why D'Ya Do It?", a punk-reggae song with aggressive lyrics adapted from a poem by Heathcote Williams. The musical structure of this song is complex; though on the surface hard rock, it is a tango in 4/4 time, with an opening electric guitar riff by Barry Reynolds in which beats 1 and 4 of each measure are accented on the up-beat, and beat 3 is accented on the down beat. Faithfull, in her autobiography, commented that her fluid yet rhythmic reading of Williams' lyric was "an early form of rap". Broken English was also the album which revealed the full extent of Faithfull's drinking and drug use and its effect on her singing voice, with the melodic vocals on her early records being replaced by a raucous, deep voice which helped capture the raw emotions expressed in the album's songs.
1980s
Faithfull began living in New York after the release of the follow-up to Broken English, Dangerous Acquaintances, in 1981. Despite her comeback, she was still battling with addiction in the mid-1980s, at one point breaking her jaw tripping on a flight of stairs while under the influence. In another incident her heart stopped. A disastrous appearance on Saturday Night Live was blamed on too many rehearsals, but it was suspected that drugs had caused her vocal cords to seize up. Rich Kid Blues (1984) was another collection of her early work combined with new recordings, a double record showcasing both the pop and rock 'n' roll facets of her output to date. In 1985, Faithfull performed "Ballad of the Soldier's Wife" on Hal Willner's tribute album Lost in the Stars: The Music of Kurt Weill. Faithfull's restrained readings lent themselves to the material, and this collaboration informed several subsequent works.
In 1985, she was at the Hazelden Foundation Clinic in Minnesota for rehabilitation. She then received treatment at McLean Hospital in Belmont, Massachusetts. While living at a hotel in nearby Cambridge, Faithfull started an affair (while still married to Brierly) with a dual diagnosis (mentally ill and drug dependent) man, Howard Tose, who later committed suicide by jumping from a 14th floor window of the flat they shared. In 1987, Faithfull dedicated a "thank you" to Tose within the album package of Strange Weather, on the back sleeve: "To Howard Tose with love and thanks". Faithfull's divorce from Brierly was also finalised that year. In 1995, she wrote and sang about Tose's death in "Flaming September" from the album A Secret Life.
In 1987, Faithfull again reinvented herself, this time as a jazz and blues singer, on Strange Weather, also produced by Willner. The album became her most critically lauded album of the decade. Coming full circle, the renewed Faithfull cut another recording of "As Tears Go By" for Strange Weather, this time in a tighter, more gravelly voice. The singer confessed to a lingering irritation with her first hit. "I always childishly thought that was where my problems started, with that damn song," she told Jay Cocks in Time magazine, but she came to terms with it as well as with her past. In a 1987 interview with Rory O'Connor of Vogue, Faithfull declared, "forty is the age to sing it, not seventeen." The album of covers was produced by Hal Willner after the two had spent numerous weekends listening to hundreds of songs from the annals of 20th-century music. They chose to record such diverse tracks as Bob Dylan's "I'll Keep It with Mine" and "Yesterdays", written by Broadway composers Jerome Kern and Otto Harbach. The work also includes tunes first made notable by such blues luminaries as Billie Holiday and Bessie Smith; Tom Waits wrote the title track. In 1988, Faithfull married writer and actor Giorgio Della Terza, but they divorced in 1991.
1990s
When Roger Waters assembled an all-star cast of musicians to perform the rock opera The Wall live in Berlin in July 1990, Faithfull played the part of Pink's overprotective mother. Her musical career rebounded for the third time during the early 1990s with the live album Blazing Away, which featured Faithfull revisiting songs she had performed over the course of her career. Blazing Away was recorded at St. Ann's Cathedral in Brooklyn. The 13 selections include "Sister Morphine", a cover of Edith Piaf's "Les Prisons du Roy", and "Why D'Ya Do It?" from Broken English. Alanna Nash of Stereo Review commended the musicians whom Faithfull had chosen to back her—longtime guitarist Reynolds was joined by former Band member Garth Hudson and pianist Dr. John. Nash was also impressed with the album's autobiographical tone, noting "Faithfull's gritty alto is a cracked and halting rasp, the voice of a woman who's been to hell and back on the excursion fare which, of course, she has." The reviewer extolled Faithfull as "one of the most challenging and artful of women artists," and Rolling Stone writer Fred Goodman asserted: "Blazing Away is a fine retrospective – proof that we can still expect great things from this greying, jaded contessa."
A Collection of Her Best Recordings was released in 1994 by Island Records to coincide with the release of the Faithfull autobiography; the two products originally shared the same cover art. It contained Faithfull's updated version of "As Tears Go By" from Strange Weather, several cuts from Broken English and A Child's Adventure and a song written by Patti Smith scheduled for inclusion on an Irish AIDS benefit album. This track, "Ghost Dance", suggested to Faithfull by a friend who later died of AIDS, was made with a trio of old acquaintances: Stones' drummer Charlie Watts and guitarist Ron Wood backed Faithfull's vocals on the song, while Keith Richards coproduced it. The retrospective album also featured one live track, "Times Square", from Blazing Away as well as a new Faithfull original, "She", penned with composer and arranger Angelo Badalamenti to be released the following year on A Secret Life, with additional songs co written with Badalamenti. Faithfull also sang "Love is Teasin," an Irish folk standard, with The Chieftains on their album The Long Black Veil, released in 1995. Faithfull sang a duet and recited text on the San Francisco band Oxbow's 1997 album Serenade in Red. Faithfull also sang background vocals on Metallica's song "The Memory Remains" from their 1997 album ReLoad and appeared in the song's music video; the track reached No. 28 in the U.S. (No.3 on the U.S. Mainstream Rock chart) and No.13 in the UK.
As her fascination with the music of Weimar-era Germany continued, Faithfull performed in The Threepenny Opera at the Gate Theatre, Dublin, playing Pirate Jenny. Her interpretation of the music led to a new album, Twentieth Century Blues (1996), which focused on the music of Kurt Weill and Bertolt Brecht as well as Noël Coward, followed in 1998 by a recording of The Seven Deadly Sins, with the Vienna Radio Symphony Orchestra, conducted by Dennis Russell Davies. A hugely successful concert and cabaret tour accompanied by Paul Trueblood at the piano, culminated in the filming, at the Montreal Jazz Festival, of the DVD Marianne Faithfull Sings Kurt Weill.
In 1998 Faithfull released A Perfect Stranger: The Island Anthology, a two-disc compilation that chronicled her years with Island Records. It featured tracks from her albums Broken English, Dangerous Acquaintances, A Child's Adventure, Strange Weather, Blazing Away, and A Secret Life, as well as several B sides and unreleased tracks.
Faithfull's 1999 DVD Dreaming My Dreams contained material about her childhood and parents, with historical video footage going back to 1964 and interviews with the artist and several friends who have known her since childhood. The documentary included sections on her relationship with John Dunbar and Mick Jagger, and brief interviews with Keith Richards. It concluded with footage from a 30-minute live concert, originally broadcast on PBS for the series Sessions at West 54th. That same year, she ranked 25th in VH1's 100 Greatest Women in Rock and Roll.
Roger Waters (Pink Floyd) wrote the song Incarceration of a Flower Child in 1968; it was never recorded by Pink Floyd. The song was eventually recorded by Marianne Faithfull on her 1999 album Vagabond Ways.
2000s
Faithfull released several albums in the 2000s that received positive critical response, beginning with Vagabond Ways (1999), which was produced and recorded by Mark Howard. It included collaborations with Daniel Lanois, Emmylou Harris, Pink Floyd's Roger Waters, and writer (and friend) Frank McGuinness. Later that year she sang "Love Got Lost" on Joe Jackson's Night and Day II.
Her renaissance continued with Kissin Time, released in 2002. The album contained songs written with Blur, Beck, Billy Corgan, Jarvis Cocker, Dave Stewart, David Courts and the French pop singer Étienne Daho. On this record, she paid tribute to Nico (with "Song for Nico"), whose work she admired. The album also included an autobiographical song she co-wrote with Cocker, called "Sliding Through Life on Charm".
In 2005, she released Before the Poison. The album was primarily a collaboration with PJ Harvey and Nick Cave, though Damon Albarn and Jon Brion also contributed. Before the Poison received mixed reviews from both Rolling Stone and Village Voice. In 2005 she recorded (and co-produced) "Lola R Forever", a cover of the Serge Gainsbourg song "Lola Rastaquouere" with Sly & Robbie for the tribute album Monsieur Gainsbourg Revisited. In 2007, Faithfull collaborated with the British singer-songwriter, Patrick Wolf on the duet "Magpie" from his third album The Magic Position and wrote and recorded a new song for the French film Truands called "A Lean and Hungry Look" with Ulysse.
In March 2007 she returned to the stage with a touring show entitled Songs of Innocence and Experience. Supported by a trio, the performance had a semi-acoustic feel and toured European theatres throughout the spring and summer. The show featured many songs she had not performed live before including "Something Better", the song she sang on The Rolling Stones Rock and Roll Circus. The show also included the Harry Nilsson song "Don't Forget Me", "Marathon Kiss" from Vagabond Ways and a version of the traditional "Spike Driver Blues".
Articles published at that time hinted Faithfull was looking to retirement, in hopes money from Songs of the Innocence and Experience would enable her to live in comfort. She said: "I'm not prepared to be 70 and absolutely broke. I realised last year that I have no safety net at all and I'm going to have to get one. So I need to change my attitude to life, which means I have to put away 10 per cent every year of my old age. I want to be in a position where I don't have to work. I should have thought about this a long time ago but I didn't." However, she still lived in her flat in Paris (located in one of the most expensive streets of the capital) and had a house in County Waterford, Ireland. Recording of Easy Come, Easy Go commenced in New York City on 6 December 2007; the album was produced by Hal Willner who had previously recorded Strange Weather in 1997. A version of Morrissey's "Dear God Please Help Me" from his 2006 album, Ringleader of the Tormentors is one of the songs featured. In March 2009, she performed "The Crane Wife 3" on The Late Show. In late March, she began the Easy Come, Easy Go tour, which took her to France, Germany, Austria, New York City, Los Angeles and London.
On 16 April 2009, while preparing to board a British Airways flight at London's Gatwick Airport bound for a concert appearance in Bologna, François Ravard, accompanying Faithfull, was detained and then later arrested. In a statement, British Airways said: "A male customer became aggressive and abusive at check-in when he was refused travel on a flight from Gatwick to Bologna. He appeared to be intoxicated on arrival at check-in. In such circumstances, an assessment is made as to whether the passenger is fit to travel. When he was refused travel, he became physically and verbally abusive. Police were called and he was arrested. Such behaviour will not be tolerated." Faithfull, however, had not been drinking and was allowed to board. The pair was flying to Italy on a leg of her world tour promoting Easy Come, Easy Go. According to her spokesperson, "Marianne was at Gatwick airport but was not involved in any way in the situation that occurred and she managed to travel on to Bologna as planned. Her gig tonight there will go ahead as planned, and Francois travelled from Britain to join her yesterday. Marianne hadn't been drinking at the time of the incident and she does not drink alcohol. She is enjoying life and loving it as she is sober and clean." Faithfull revealed that although Ravard was still her manager, their 15-year relationship had ended some months ago. Faithfull stated, "I'm all right but I have had a bit of an adventure – my relationship broke up. I felt very betrayed and lonely. I am much, much better now, but it is not good for your self-esteem." On 3 May 2009, she was featured on CBS News Sunday Morning and interviewed by Anthony Mason in the "Sunday Profile" segment. Both in-studio and on-the-street (New York City) interview segments with Faithfull and Mason were interspersed with extensive biographical and musical footage.
In November, Faithfull was interviewed by Jennifer Davies on World Radio Switzerland, where she described the challenges of being stereotyped as a "mother, or the pure wife". Because of this, she insisted, it has been hard to maintain a long career as a female artist, which, she said, gave her empathy for Amy Winehouse when they met recently.
In 2010, she was honoured with the Icon of the Year award from Q magazine.
2010s
On 31 January 2011, Faithfull released her 18th studio album Horses and High Heels in mainland Europe with mixed reviews from the most important media. The 13 track album contains four songs co-written by Faithfull; the rest are covers of mainly well known songs such as Dusty Springfield's "Goin' Back" and the Shangri-Las' "Past, Present, Future". A UK CD release was planned for 7 March 2011. Faithfull supported the album's release with an extensive European tour with a five-piece band, arriving in the UK on 24 May for a rare show at London's Barbican Centre, with an extra UK show at Leamington Spa on 26 May. TV and media interviews were also planned as part of the promotion.
On 7 May 2011 she appeared on BBC Radio 2's Graham Norton Show. She reunited with Metallica in December 2011 for their 30th anniversary celebration at the Fillmore where she performed "The Memory Remains".
Faithfull has recently recorded a cover version of a Stevie Nicks track from the Fleetwood Mac album Tusk as part of a Fleetwood Mac tribute project. The track "Angel" was released on 14 August 2012 as part of the tribute album Just Tell Me That You Want Me.
On 22 June 2013 she made a sell-out concert appearance at the Queen Elizabeth Hall, with jazz musician Bill Frisell playing guitar, as a part of Meltdown Festival curated by Yoko Ono.
In September 2014, Faithfull released an album of all-new material, titled Give My Love to London . She started a 12-month 50th anniversary tour at the end of 2014.
During a webchat hosted by The Guardian on 1 February 2016, Faithfull revealed plans to release a live album from her 50th Anniversary tour. She also had ideas for a follow-up for Give My Love to London, but had no intention of recording new material for at least a year and a half.
Achievements
In 1999, Faithfull ranked 25th on VH1's 100 Greatest Women of Rock and Roll.
On 4 November 2007, the European Film Academy announced that Faithfull had received a nomination for Best Actress, for her role as Maggie in Irina Palm. At the 20th annual European Film Awards ceremony held in Berlin, on 1 December 2007, Faithfull lost to Helen Mirren.
On 5 March 2009, Faithfull received the World Arts Award for Lifetime Achievement at the 2009 Women's World Awards. "Marianne's contribution to the arts over a 45-year career including 18 studio albums as a singer, songwriter and interpreter, and numerous appearances on stage and screen is now being acknowledged with this special award." The award was presented in Vienna, with ceremonies televised in over 40 countries on 8 March 2009 as part of International Women's Day.
On 23 March 2011 Faithfull was awarded the Commandeur of the Ordre des Arts et des Lettres, one of France's highest cultural honours.
Health
Faithfull's touring and work schedule has been repeatedly interrupted by health problems. In late 2004 she called off the European leg of a world tour, promoting Before The Poison after collapsing on stage in Milan, and was hospitalised for exhaustion. The tour resumed later and included a US leg in 2005. In September 2006, she again called off a concert tour, this time after she was diagnosed with breast cancer. The following month, she underwent surgery in France and no further treatment was necessary owing to the tumour having been caught at a very early stage. Less than two months after she declared having beaten the disease, Faithfull made her public statement of full recovery.
On 11 October 2007 Faithfull revealed she suffered from hepatitis C on the UK television programme This Morning, and that she had first been diagnosed with the condition 12 years before. She discusses both the cancer and hepatitis diagnoses in further depth in her second memoir, Memories, Dreams and Reflections. On 27 May 2008, Faithfull released the following blog posting on her MySpace page, with the headline "Tour Dates Cancelled" and credited to FR Management – the company operated by her boyfriend/manager François Ravard: "Due to general mental, physical and nervous exhaustion doctors have ordered Marianne Faithfull to immediately cease all work activities and rehabilitate. The treatment and recovery should last around six months."
In August 2013 Faithfull was forced to cancel a string of concerts in the US and Lebanon following a back injury while on holiday in California.
On 30 May 2014 Faithfull suffered a broken hip after a fall while on holiday on the Greek island of Rhodes and underwent surgery. Afterwards, an infection formed where the prosthetic was placed, causing Marianne to cancel or postpone parts of her 50th Anniversary tour for additional surgery and rehabilitation. She has stated the initial infection was the result of the doctor performing the initial procedure not washing his hands beforehand. Faithfull was able to quit smoking during this time period.
Acting career
In addition to her music career, Faithfull has had a career as an actress in theatre, television and film.
Her first professional theatre appearance was in a 1967 stage adaptation of Chekhov's Three Sisters, at the Royal Court Theatre, London, in which she played Irina, co-starring with Glenda Jackson and Avril Elgar. Before that she played herself in Jean-Luc Godard's film Made in U.S.A. Faithfull has also appeared in the 1967 film I'll Never Forget What's'isname alongside Orson Welles (where she notably became the first person to say "fuck" in a mainstream studio picture), in the French television film Anna, starring Anna Karina (in which Faithfull sang Serge Gainsbourg's "Hier ou Demain"), as a leather-clad motorcyclist in the 1968 French film La Motocyclette (English titles: Girl on a Motorcycle and Naked Under Leather) opposite Alain Delon, and in Kenneth Anger's 1969 film Lucifer Rising, in which she played Lilith. In 1969, Faithfull played Ophelia opposite Nicol Williamson's title character in Hamlet, directed by Tony Richardson and featuring Anthony Hopkins as Claudius. The original producers of The Rocky Horror Show wanted her to play "Magenta/Usherette", but Patricia Quinn (who got the part) stated in an interview, "She went to India with her guru."
Her stage work also included Edward Bond's Early Morning at the Royal Court Theatre, London, in which she played a lesbian Florence Nightingale, The Collector at St Martin's Theatre in the West End opposite Simon Williams, Mad Dog at Hampstead Theatre opposite Denholm Elliott, A Patriot for Me by John Osborne, at the Palace Theatre, Watford and the role of Lizzie Curry in N. Richard Nash's The Rainmaker, which toured the UK and in which Faithfull's co-star was Peter Gilmore. Other film roles in the 1970s included Sophy Kwykwer in Stephen Weeks's Ghost Story (AKA Madhouse Mansion), released on a newly mastered DVD in the UK in 2009, and Helen Rochefort in Assault on Agathon.
Her television acting in the late 1960s and early 1970s included The Door of Opportunity (1970) with Ian Ogilvy, adapted from W. Somerset Maugham's story, followed by August Strindberg's The Stronger (1971) with Britt Ekland, and Terrible Jim Fitch (1971) by James Leo Herlihy, which once more paired Faithfull with Nicol Williamson.
In 1993, she played the role of Pirate Jenny in The Threepenny Opera at the Gate Theatre in Dublin. Later she performed Kurt Weill's "The Seven Deadly Sins" with the Vienna Radio Symphony Orchestra, a CD of which was released in 1998.
She has played both God and the Devil. She appeared as God in two guest appearances in the British sitcom Absolutely Fabulous opposite friend Jennifer Saunders, with another close friend, Anita Pallenberg, playing the Devil. In 2004 and 2005, she played the Devil in William Burroughs' and Tom Waits' musical, The Black Rider, directed by Robert Wilson, which opened at London's Barbican Theatre, toured to San Francisco, but from which she was forced to withdraw prior to performances at the Sydney Festival, owing to exhaustion.
In 2001 Faithfull appeared with Lucy Russell and Lambert Wilson in C.S. Leigh's Far From China. She has also appeared in Patrice Chéreau's Intimacy (2001) and, in 2004, in Jose Hayot's Nord-Plage. Faithfull appeared as Empress Maria Theresa in Sofia Coppola's 2006 biopic, Marie Antoinette. She starred in the film Irina Palm, released at the Berlinale film festival in 2007. Faithfull plays the central role of Maggie, a 60-year-old widow who becomes a sex worker to pay for medical treatment for her ill grandson.
Faithfull lent her voice to the 2008 film Evil Calls: The Raven, although this was recorded several years earlier when the project was still titled Alone in the Dark. She has appeared in the 2008 feature documentary by Nik Sheehan on Brion Gysin and the dreamachine, entitled FLicKeR.
In 2008, Faithfull toured readings of Shakespeare's sonnets, drawing on the "Dark Lady" sequence. Her accompanist was the cellist Vincent Ségal.
In 2011 and 2012 Faithfull had supporting roles in the films Faces in the Crowd and Belle du Seigneur.
Marianne recently starred in a production of Kurt Weill's The Seven Deadly Sins at Landestheater Linz, Austria. The production ran from October 2012 to January 2013.
On 18 September 2013, Faithfull was featured in the genealogy documentary series, Who Do You Think You Are?, tracing her family's roots, in particular her mother's side of the family in pre World War II Austria.
Work as an author
Faithfull: An Autobiography, Marianne Faithfull (1994), Cooper Square Press
Memories, Dreams & Reflections, Marianne Faithfull (7 July 2008), Harper Perennial
Marianne Faithfull: A Life on Record, Edited by Marianne Faithfull and Francois Ravard, Contribution by Will Self and Terry Southern, Introduction by Salman Rushdie (2014), Rizzoli
Filmography
Actress
2023
Wild Summon (Short)
as
Narrator
2021
Dune
as
Bene Gesserit Ancestors (voice)
2018
Le Brasier Shelley
as
Narrator (voice)
2013
The Girl from Nagasaki
2012
Belle Du Seigneur
as
Mariette
2011
Faces in the Crowd
as
Dr. Langenkamp
2009
FM (TV Series)
- Last Night a DJ Saved My Life (2009)
2006
Marie Antoinette
as
Empress Maria Theresa
2006
Paris, je t'aime
as
Marianne (segment "Le Marais")
1996
Absolutely Fabulous (TV Series)
as
God
- Donkey (2001) - God
- The Last Shout: Part 2 (1996) - God
- The Last Shout: Part 1 (1996) - God
1997
Metallica: The Memory Remains (Music Video)
as
Marianne Faithfull
1992
The Turn of the Screw
as
Narrator
1991
Screen Two (TV Series)
as
Woman in Crowd
- Dreaming (1991) - Woman in Crowd
1987
Marianne Faithfull: As Tears Go By (Music Video)
as
Marianne Faithfull
1979
Marianne Faithfull: Broken English (Music Video)
as
Marianne Faithfull
1979
Marianne Faithfull: Witches' Song (Music Video)
as
Marianne Faithfull
1979
Marianne Faithfull: The Ballad of Lucy Jordan (Music Video)
as
Marianne Faithfull
1976
So It Goes (TV Series)
- Episode #1.3 (1976)
1976
Assault on Agathon
as
Helen Rochefort
1974
Ghost Story
as
Sophy Kwykwer
1972
Lucifer Rising (Short)
as
Lilith (uncredited)
1971
Aquarius (TV Series documentary)
as
Mademoiselle X
- The Liverpool Kop/Victor Feather on L.S. Lowry/Strindberg's The Stronger/The Spirit of Montreux 1971 (1971) - Mademoiselle X
1971
The Stronger (TV Movie)
as
Woman 2
1971
Thirty-Minute Theatre (TV Series)
as
Lonesome Sally
- Terrible Jim Fitch (1971) - Lonesome Sally
1970
Cucumber Castle (TV Movie)
as
Self in Hyde Park (uncredited)
1970
Somerset Maugham Theatre (TV Series)
as
Anne Torel
- The Door of opportunity (1970) - Anne Torel
1970
W. Somerset Maugham (TV Series)
as
Anne Torel
- The Door of Opportunity (1970) - Anne Torel
1968
The Girl on a Motorcycle
as
Rebecca
1967
I'll Never Forget What's'isname
as
Josie
1967
The Rolling Stones: We Love You (Music Video short)
as
Marianne Faithfull
1967
The Beatles: All You Need Is Love (Music Video short)
as
Marianne Faithfull
1967
Anna (TV Movie)
as
Une jeune femme dans la soirée dansante
1966
Bande-annonce De 'Made in U.S.A.' (Short)
1966
Made in U.S.A
as
Marianne Faithfull (as MF)
1966
Z2 operazione Circeo (TV Movie)
1966
Zomercarrousel (TV Series)
as
Performer
Music Department
2008
Hellsing Ultimate (TV Mini Series) (lyrics and music - 1 episode)
- Hellsing Ultimate, Vol. 5 (2008) - (lyrics and music: Broken English)
2001
Absolutely Fabulous (TV Series) (performer - 1 episode)
- Donkey (2001) - (performer: "The Ballad of Lucy Jordan" - uncredited)
1999
Un siècle d'écrivains (TV Series documentary) (music - 1 episode)
- Salman Rushdie, Rendez-vous à New-York (1999) - (music)
1997
Metallica: The Memory Remains (Music Video) (backing vocals)
1997
A Dance to the Music of Time (TV Mini Series) (performer - 1 episode)
- Post War (1997) - (performer: song)
1985
Trouble in Mind (vocals)
1965
Who's Crazy? (musician)
Composer
1979
Marianne Faithfull: Broken English (Music Video)
1979
Marianne Faithfull: Witches' Song (Music Video)
1979
Marianne Faithfull: The Ballad of Lucy Jordan (Music Video)
Soundtrack
2021
The Last Letter from Your Lover (performer: "This Little Bird")
-
The Pursuit of Love (TV Mini Series) (performer - 1 episode, 2021) (writer - 1 episode, 2021)
- Episode One (2021) - (performer: "Give My Love to London" (uncredited), "Give My Love To London") / (writer: "Give My Love to London" (uncredited), "Give My Love To London")
2019
Mindhunter (TV Series) (performer - 1 episode)
- Episode #2.9 (2019) - (performer: "Guilt" - uncredited)
2018
A Violent Desire for Joy (performer: "Why'd Ya Do It") / (writer: "Why'd Ya Do It")
2018
Juliet, Naked (performer: "Come and Stay With Me")
2017
England Is Mine (performer: "Come And Stay With Me")
2016
One More Time with Feeling (Documentary) (lyrics: "Deep Water")
2016
American Horror Story (TV Series) (performer - 1 episode)
- Be Our Guest (2016) - (performer: "The Ballad of Lucy Jordan" - uncredited)
2009
Later... With Jools Holland (TV Series) (performer - 1 episode)
- Episode #34.2 (2009) - (performer: "Come And Stay With Me", "Hold On Hold On", "Dear God Please Help Me")
2009
Queens of British Pop (TV Series) (performer - 1 episode)
- Episode #1.1 (2009) - (performer: "Yesterday", "The Ballad of Lucy Jordan" - uncredited)
2008
Rage (TV Series) (1 episode)
- Rage 'Ready for My Close Up' Special (2008) - ("The Memory Remains")
2008
Bitter & Twisted (performer: "In My Time of Sorrow")
2007
Salt of the Earth (Video documentary) (writer: "Sister Morphine")
2007
Truands (performer: "A Lean and Hungry Look") / (writer: "A Lean and Hungry Look")
2006
Sherrybaby (writer: "When I Find My Life")
2005
Cold Case (TV Series) (performer - 1 episode)
- A Perfect Day (2005) - (performer: "As Tears Go By")
2003
Tarnation (Documentary) (performer: "The Ballad of Lucy Jordan")
2003
His Brother (performer: "Sleep") / (writer: "Sleep")
2002
Crossing Jordan (TV Series) (performer - 1 episode)
- The Truth Is Out There (2002) - (performer: "I'm Into Something Good" - uncredited)
2002
Novo (performer: "Sex With Strangers (Sly & Robbie Dub Mix)") / (writer: "Sex With Strangers (Sly & Robbie Dub Mix)")
2001
Estudio 1 (TV Series) (performer - 1 episode)
- Las amargas lágrimas de Petra von Kant (2001) - (performer: "As Tears Go By")
2000
Marianne Faithfull: Dreaming My Dreams (Video documentary) (performer: "Vagabond Ways", "As Tears Go By", "This Little Bird", "Come and Stay with Me", "Falling from Grace", "Sister Morphine", "Something Better", "Rich Kid Blues", "Dreaming My Dreams", "Broken English", "Why'd Ya Do It?", "Truth Bitter Truth", "Times Square", "Strange Weather", "Pirate Jenny", "Incarceration of a Flower Child", "Great Expectations") / (writer: "Vagabond Ways", "Falling from Grace", "Sister Morphine", "Broken English", "Why'd Ya Do It?", "Truth Bitter Truth", "Great Expectations")
2000
Dancing at the Blue Iguana (performer: "Angel") / (writer: "Angel")
2000
The Sopranos (TV Series) (performer - 1 episode)
- The Knight in White Satin Armor (2000) - (performer: "The Memory Remains")
1999
Women Talking Dirty (performer: "What A Wonderful World")
1999
La fille sur le pont (performer: "Who Will Take My Dreams Away?") / (writer: "Who Will Take My Dreams Away?")
1998
Tohuwabohu (TV Series) (performer - 1 episode)
- Seite 45 (1998) - (performer: "The Ballad Of Lucy Jordan" - uncredited)
-
Saturday Night Live (TV Series) (performer - 2 episodes, 1980 - 1997) (writer - 1 episode, 1980)
- Nathan Lane/Metallica (1997) - (performer: "The Ballad of Lucy Jordan", "The Memory Remains" - uncredited)
- Chevy Chase/Marianne Faithfull (1980) - (performer: "Broken English", "Guilt" - uncredited) / (writer: "Broken English" - uncredited)
1996
Alles nur Tarnung (performer: "I'll Be Your Baby Tonight")
1996
Absolutely Fabulous (TV Series) (performer - 2 episodes)
- The Last Shout: Part 2 (1996) - (performer: "This Wheel's On Fire")
- The Last Shout: Part 1 (1996) - (performer: "This Wheel's On Fire", "We Gotta Get out of This Place")
1996
Die Harald Schmidt Show (TV Series) (performer - 1 episode)
- Show #164 - Bundesligatrainer im Vergleichstest (1996) - (performer: "Don't Forget Me")
1996
The Rolling Stones Rock and Roll Circus (Documentary) (performer: "Something Better")
1996
The Craft (writer: "Witches' Song")
1995
Fallen Angels (performer: "Go Away From My World")
-
Mar de dudas (TV Series) (performer - 1 episode, 1995) (writer - 1 episode, 1995)
- Episode #1.10 (1995) - (performer: "She") / (writer: "She")
1995
The City of Lost Children (lyrics: "Who Will Take Your Dreams Away") / (performer: "Who Will Take Your Dreams Away", "Générique" (Marcello/ Who Will Take My Dreams Away?)) / (writer: "Générique" (Marcello/ Who Will Take My Dreams Away?))
1994
Moondance (performer: "Madam George")
1992
Another Girl Another Planet (performer: "It Wasn't God Who Made Honky Tonk Angels")
1991
Thelma & Louise (performer: "The Ballad Of Lucy Jordan")
1991
Arena (TV Series documentary) (performer - 1 episode)
- Hollywood Babylon (1991) - (performer: "The Boulevard of Broken Dreams" - uncredited)
1990
The Wall: Live in Berlin (Video documentary) (performer: "The Trial")
1989
Cold Comfort (performer: "Strange One")
1988
Uncle Lenin Lives in Russia (Documentary) (performer: "Working Class Hero")
1988
13 x 13 (TV Series) (performer - 1 episode)
- Quotidiana quotidianitat (1988) - (performer: "Trouble in Mind")
1987
The Last of England (performer: "The Skye Boat Song") / (producer: "The Skye Boat Song")
-
The Equalizer (TV Series) (performer - 1 episode, 1987) (writer - 1 episode, 1987)
- A Place to Stay (1987) - (performer: "Running For Our Lives" - uncredited) / (writer: "Running For Our Lives" - uncredited)
1985
Trouble in Mind (performer: "Trouble in Mind", "El Gavilan")
1985
Hunter (TV Series) (1 episode)
- Rich Girl (1985) - ("Ashes in My Hand")
1985
Tuff Turf (performer: "Love Hates")
-
Hans im Glück aus Herne 2 (TV Mini Series) (performer - 1 episode, 1983) (writer - 1 episode, 1983)
- Strafarbeit (1983) - (performer: "Broken English" - uncredited) / (writer: "Broken English" - uncredited)
1982
Unheimliche Geschichten (TV Series) (performer - 1 episode)
- Besuch aus dem Jenseits (1982) - (performer: "The Ballad of Lucy Jordan" - uncredited)
1981
Anybody's Woman (Short) (performer: "Broken English" - uncredited) / (writer: "Broken English" - uncredited)
1981
St. Pauli-Landungsbrücken (TV Series) (performer - 1 episode)
- Vera (1981) - (performer: "The Ballad of Luvy Jordan" - uncredited)
1981
Montenegro (performer: "The Ballad Of Lucy Jordan")
-
Bognor (TV Series) (performer - 1 episode, 1981) (writer - 1 episode, 1981)
- Let Sleeping Dogs Lie: Part 4 - I Am Yellow: Memoirs of a Danish Dog Lover (1981) - (performer: "Witches' Song" - uncredited) / (writer: "Witches' Song" - uncredited)
1980
Musikladen (TV Series) (performer - 1 episode)
- Episode #1.51 (1980) - (performer: "The Ballad of Lucy Jordan")
1979
Broken English: Three Songs by Marianne Faithfull (Short) (performer: "Witches' Song", "Broken English", "Ballad of Lucy Jordan") / (writer: "Witches' Song", "Broken English", "Ballad of Lucy Jordan")
1979
Top of the Pops (TV Series) (performer - 1 episode)
- Episode #16.49 (1979) - (performer: "The Ballad of Lucy Jordan")
1979
The Outsider (performer: "Broken English") / (writer: "Broken English")
1971
There's Always Vanilla (performer: "How Should I Your True Love Know?" - uncredited)
1967
Anna (TV Movie) (performer: "Hier ou Demain")
1966
Made in U.S.A (performer: "As Tears Go By")
1965
Shindig! (TV Series) (performer - 8 episodes)
- Tina Turner, Marvin Gaye, Lesley Gore, Larry Hovis, Martha and the Vandellas, Righteous Brothers (1965) - (performer: "There But for Fortune")
- Episode #2.9 (1965) - (performer: "There But for Fortune")
- Episode #2.2 (1965) - (performer: "Summer Nights")
- Episode #1.47 (1965) - (performer: "My Time of Sorrow", "Paris Bells")
- Episode #1.43 (1965) - (performer: "What Have They Done to the Rain", "As Tears Go By", "Come and Stay with Me", "This Little Bird")
- Episode #1.38 (1965) - (performer: "Once I Had a Sweetheart")
- The Supremes, Freddie & The Dreamers, Stan Getz Quartet, Marianne Faithful, The Barbarians, Neil Sedaka, and The Poets (1965) - (performer: "Mary Ann")
- Del Shannon, The Coasters, The Temptations, Marianne Faithful, The Ventures and Jewel Aikens (1965) - (performer: "As Tears Go By")
Writer
-
Faithfull (based on the book by) (pre-production)
Thanks
1993
Short Cuts (special thanks)
Self
-
Dad Strangelove (Documentary) (filming)
as
Self
2014
Clues (Documentary short) (completed)(voice)
2022
This Much I Know to Be True (Documentary)
2020
Helmut Newton: The Bad and the Beautiful (Documentary)
as
Self
2018
Newsnight (TV Series)
as
Self
- Episode dated 9 November 2018 (2018) - Self
2018
Nice Girls Don't Stay for Breakfast (Documentary)
as
Self
2017
Faithfull (TV Movie documentary)
as
Self
2017
My Generation (Documentary)
as
Self (voice)
2017
Francis Bacon: A Brush with Violence (TV Movie documentary)
as
Self
2016
My First Apartamento: Marianne Faithfull (Documentary short)
as
Self
2015
Roy Orbison: One of the Lonely Ones (TV Movie documentary)
as
Self - Singer
2015
Snapshots from the Tour (Short)
as
Self
2014
Kulturjournal (TV Series documentary)
as
Self
- Episode dated 24 November 2014 (2014) - Self
2013
Living the Life (TV Series)
as
Self
- Ian La Frenais & Marianne Faithfull (2013) - Self
2013
Who Do You Think You Are? (TV Series documentary)
as
Self
- Marianne Faithfull (2013) - Self
2013
Soir de Fête (TV Series)
as
Self
- À Versailles (2013) - Self
2012
OnePeople: The Celebration (Documentary)
as
Self - Singer-Songwriter
2009
L'invité (TV Series)
as
Self
- Episode dated 15 April 2011 (2011) - Self
- Episode dated 10 April 2009 (2009) - Self
2011
Ingo Metzmacher - Ein deutscher Dirigent (TV Movie documentary)
as
Self
2011
Lescure: Tôt ou tard (TV Series)
as
Self
- Episode dated 12 March 2011 (2011) - Self
2011
Taratata (TV Series)
as
Self
- Spécial Gainsbourg (2011) - Self
2011
Breakfast (TV Series)
as
Self - Singer
- Episode dated 14 February 2011 (2011) - Self - Singer
2011
C à vous (TV Series)
as
Self
- Episode dated 1 February 2011 (2011) - Self
2011
Ce soir (ou jamais!) (TV Series)
as
Self
- Episode dated 31 January 2011 (2011) - Self
1995
Later... With Jools Holland (TV Series)
as
Self
- Episode #34.2 (2009) - Self
- Episode #5.1 (1995) - Self
2009
Queens of British Pop (TV Series)
as
Self
- Episode #1.1 (2009) - Self
2002
Late Show with David Letterman (TV Series)
as
Self - Guest / Self
- Episode #16.114 (2009) - Self - Guest
- Jennifer Esposito, Marianne Faithful (2002) - Self
2009
The Alan Titchmarsh Show (TV Series)
as
Self
- Episode dated 16 March 2009 (2009) - Self
2009
Seitenblicke (TV Series documentary)
as
Self
- Episode dated 6 March 2009 (2009) - Self
2009
2009 Women's World Awards (TV Special)
as
Self
2009
Somebody Told Me About Carla Bruni (TV Movie documentary)
as
Self
2008
The 2008 European Film Awards (TV Special)
as
Self - Presenter
2008
Europas Erbe - Die großen Dramatiker (TV Series)
as
Self
- Shakespeare (2008) - Self
2008
Flicker (Documentary)
as
Self
2007
Cinema 3 (TV Series)
as
Self
- Episode dated 15 December 2007 (2007) - Self
2007
The Book Show (TV Series)
as
Self
- Episode #2.5 (2007) - Self
2007
Miradas 2 (TV Series documentary)
as
Self
- Episode dated 22 March 2007 (2007) - Self
2007
The Making of 'Marie Antoinette' (Video short)
as
Self
2006
Metallica: The Videos 1989-2004 (Video)
as
Self (video "The Memory Remains")
2006
Corazón de... (TV Series)
as
Self
- Episode dated 25 May 2006 (2006) - Self (uncredited)
2005
Rendez-vous avec Jane (Video documentary)
as
Self
2005
Girls and Boys: Sex and British Pop (TV Mini Series documentary)
as
Self
- Love Me Do: The 1960s (2005) - Self
2005
Tubridy Tonight (TV Series)
as
Self
- Episode #2.4 (2005) - Self
2005
Marianne Faithfull Live in Hollywood (TV Special)
as
Self
2005
Musikprogrammet - programmet om musik (TV Series documentary)
as
Self
- Marianne F./Nick Cave (2005) - Self
2004
The Heaven and Earth Show (TV Series)
as
Self
- Episode dated 31 October 2004 (2004) - Self
2004
Richard & Judy (TV Series)
as
Self
- Episode dated 29 October 2004 (2004) - Self
2004
Le grand journal de Canal+ (TV Series documentary)
as
Self
- Episode dated 19 October 2004 (2004) - Self
2004
Art & the 60s (TV Series documentary)
as
Self
- Groovy Galleries (2004) - Self
2004
A Letter to True (Documentary)
as
Narrator
2003
V Graham Norton (TV Series)
as
Self
- Episode #5.6 (2003) - Self
- Episode #3.45 (2003) - Self
2003
This Is Dom Joly (TV Series)
as
Self
- Marianne Faithfull/Gomez (2003) - Self
2002
Let It Bleed: 40 Years of the Rolling Stones (TV Movie documentary)
as
Self
2002
Vivement dimanche (TV Series)
as
Self
- Renaud 1 (2002) - Self
2002
Først & sist (TV Series)
as
Self
- Episode #7.14 (2002) - Self
2002
Absolutely Fabulous: Les dieux d'Edina (TV Movie documentary)
as
Self
2002
Friday Night with Jonathan Ross (TV Series)
as
Self
- Episode #2.5 (2002) - Self
2002
Tout le monde en parle (TV Series)
as
Self
- Episode dated 30 March 2002 (2002) - Self
2001
Mario Schifano tutto (Documentary)
as
Self
2001
Exhale with Candice Bergen (TV Series)
as
Self
- Episode dated 13 August 2001 (2001) - Self
2000
So Graham Norton (TV Series)
as
Self
- Episode #4.7 (2000) - Self
2000
Marianne Faithfull: Dreaming My Dreams (Video documentary)
as
Self
2000
The Beatles Revolution (TV Movie documentary)
as
Self
1999
Close Up (TV Series documentary)
as
Self
- Marianne Faithfull (1999) - Self
1999
Never Mind the Buzzcocks (TV Series)
as
Self
- Episode #6.4 (1999) - Self
1997
Ruby (TV Series)
as
Self
- Episode #3.8 (1999) - Self
- Episode #1.3 (1997) - Self
1999
Tripping (TV Movie documentary)
as
Self
1999
100 Greatest Women of Rock & Roll (TV Movie documentary)
as
Self
1999
Behind the Music (TV Series documentary)
as
Self
- Marianne Faithfull (1999) - Self
1999
Here, There and Everywhere: a Concert for Linda (TV Special documentary)
as
Self
1999
Music of the Millennium (TV Series)
as
Self
- Marianne Faithfull (1999) - Self
1991
Arena (TV Series documentary)
as
Self
- The Brian Epstein Story: Tomorrow Never Knows - Part 2 (1998) - Self
- The Brian Epstein Story: The Sun Will Shine Tomorrow - Part 1 (1998) - Self
- Hollywood Babylon (1991) - Self
1998
Twentieth Century Blues: The Songs of Noël Coward (Video documentary)
as
Self
1998
Globos de Ouro 1997 (TV Special)
as
Self
1980
Saturday Night Live (TV Series)
as
Self / Self - Musical Guest
- Nathan Lane/Metallica (1997) - Self (uncredited)
- Chevy Chase/Marianne Faithfull (1980) - Self - Musical Guest
1997
Retying the Knot: The Incredible String Band (TV Movie documentary)
1997
Beautiful Losers (TV Movie documentary)
1997
Lo + plus (TV Series)
as
Self
- Episode dated 7 May 1997 (1997) - Self
1997
Power Vision - Pop Galerie (TV Series documentary)
as
Self
- Marianne Faithfull (1997) - Self
1996
Die Harald Schmidt Show (TV Series)
as
Self
- Show #164 - Bundesligatrainer im Vergleichstest (1996) - Self
1996
Sandra After Dark (TV Series)
as
Self
1995
Eurotrash (TV Series documentary)
as
Self
- Episode #4.2 (1995) - Self
1995
The History of Rock 'n' Roll (TV Mini Series documentary)
as
Self
- Britain Invades, America Fights Back (1995) - Self
1994
Late Night with Conan O'Brien (TV Series)
as
Self / Self - Musical Guest
- Suzanne Somers/Chris O'Donnell/The Chieftains (1995) - Self
- Hannah Storm/Giancarlo Esposito/Marianne Faithfull (1994) - Self - Musical Guest
1994
Le cercle de minuit (TV Series)
as
Self
- Episode dated 17 October 1994 (1994) - Self
1993
One Foot in the Past (TV Series documentary)
as
Self
- Marianne Faithfull (1993) - Self
1990
Tonight Live with Steve Vizard (TV Series)
as
Self
- Interview with Oliver Reed (1990) - Self
1990
The Wall: Live in Berlin (Video documentary)
as
The Mother (act two)
1990
Wogan (TV Series)
as
Self
- Episode #10.58 (1990) - Self
1990
Blazing Away (Video)
as
Self
1989
Gang of Souls: A Generation of Beat Poets (Documentary)
as
Self
1988
Sunday Night (TV Series)
as
Self
- Marianne Faithful, John Zorn, Aaron Neville, Rob Wasserman, John Sebastian and NRBQ (1988) - Self
1987
Rapido (TV Series)
as
Self
- Episode dated 26 September 1987 (1987) - Self
1983
The Dream Machine (Documentary short)
as
Self
1983
Cadence 3 (TV Series)
as
Self
- Episode dated 25 May 1983 (1983) - Self
1982
The Rolling Stones - Die ersten 20 Jahre (TV Movie documentary)
as
Self
1982
The Compleat Beatles (Video documentary)
as
Self
1982
Einer wird gewinnen (TV Series)
as
Singer
- Episode #8.6 (1982) - Singer
1982
Platine 45 (TV Series)
as
Self
- Platine 45 (1982) - Self
1981
Les nouveaux rendez-vous (TV Series)
as
Self
- Episode dated 27 December 1981 (1981) - Self
1980
Lena-Maria Show (TV Series)
as
Self
- Episode #2.3 (1981) - Self
- Episode #1.1 (1980) - Self
1980
Numéro un (TV Series)
as
Self
- Michel Berger (1980) - Self
1980
Musikladen (TV Series)
as
Self
- Episode #1.54 (1980) - Self
- Episode #1.51 (1980)
1980
Disco (TV Series)
as
Self
- Episode #1.108 (1980) - Self
1979
Broken English: Three Songs by Marianne Faithfull (Short)
as
Self
1964
Top of the Pops (TV Series)
as
Self
1978
Paul (TV Series)
as
Self
- Episode #1.3 (1978) - Self
1978
Musique and Music (TV Series)
as
Self
- Episode dated 14 May 1978 (1978) - Self
1978
Read All About It (TV Series)
as
Self
- Episode #5.9 (1978) - Self
1975
Cher (TV Series)
as
Self
- Episode #2.11 (1975) - Self
1973
The Midnight Special (TV Series)
as
Self
- The 1980 Floor Show (1973) - Self
1969
The Stones in the Park (Documentary)
as
Self
1968
Dope (Documentary)
as
Self
1968
The Rolling Stones: Sympathy for the Devil (Documentary)
as
Self - backing singer (uncredited)
1968
Personal Choice (TV Series)
as
Self - Interviewee
- Marianne Faithfull (1968) - Self - Interviewee
1968
Film Review (TV Mini Series)
as
Self
- Marianne Faithfull (1968) - Self
1967
Tienerklanken (TV Series)
as
Self - Singer
- Episode dated 26 October 1967 (1967) - Self - Singer
1967
World in Action (TV Series documentary)
as
Self
- Mick Jagger (1967) - Self
1967
Our World (TV Special documentary)
as
Self (United Kingdom segment) (uncredited)
1967
Don't Look Back (Documentary)
as
Self (uncredited)
1965
The Eamonn Andrews Show (TV Series)
as
Self
- Episode #3.21 (1967) - Self
- Episode #1.30 (1965) - Self
- Episode #1.23 (1965) - Self
1966
Countdown (TV Series)
as
Self
- Episode dated 4 December 1966 (1966) - Self
1966
Go Go Go Said the Bird (TV Movie documentary)
as
Self (uncredited)
1966
Call My Bluff (TV Series)
as
Self
- Episode #2.4 (1966) - Self
1966
Tom Jones! (TV Series)
as
Self
- Episode #1.6 (1966) - Self
1966
A Tale of Two Rivers (TV Mini Series)
as
Self
1966
Where the Action Is (TV Series)
as
Self
- Episode #2.218 (1966) - Self
- Episode #2.172 (1966) - Self
- Episode #2.165 (1966) - Self
1965
Thank Your Lucky Stars (TV Series)
as
Self
- Episode #9.37 (1966) - Self
- Episode #8.5 (1965) - Self
- Episode #7.32 (1965) - Self
- Episode #7.24 (1965) - Self
1966
Scene at 6:30 (TV Series)
as
Self
- Episode dated 10 June 1966 (1966) - Self
1966
ATV Today (TV Series)
as
Self - studio guest
- Episode dated 8 June 1966 (1966) - Self - studio guest
1966
Hey Presto! It's Rolf (TV Series)
as
Self
- Episode #2.10 (1966) - Self
1966
A Whole Scene Going (TV Series)
as
Self
- Episode #1.20 (1966) - Self
- Episode #1.7 (1966) - Self
1964
Juke Box Jury (TV Series)
as
Self - Panellist
- Episode #1.338 (1966) - Self - Panellist
- Episode #1.298 (1965) - Self - Panellist
- Episode #1.289 (1965) - Self - Panellist
- Episode #1.281 (1964) - Self - Panellist
- Episode #1.274 (1964) - Self - Panellist
1965
Shindig! (TV Series)
as
Self - Singer
- Tina Turner, Marvin Gaye, Lesley Gore, Larry Hovis, Martha and the Vandellas, Righteous Brothers (1965) - Self - Singer
- Episode #2.9 (1965) - Self - Singer
- Episode #2.2 (1965) - Self - Singer
- Episode #1.47 (1965) - Self - Singer
- Episode #1.43 (1965) - Self - Singer
- Episode #1.38 (1965) - Self - Singer
- The Supremes, Freddie & The Dreamers, Stan Getz Quartet, Marianne Faithful, The Barbarians, Neil Sedaka, and The Poets (1965) - Self - Singer
- Del Shannon, The Coasters, The Temptations, Marianne Faithful, The Ventures and Jewel Aikens (1965) - Self - Singer
1965
The Music of Lennon & McCartney (TV Special documentary)
as
Self (as Marianne Faithful)
1964
Ready, Steady, Go! (TV Series)
as
Self
- Episode #2.48 (1965) - Self
- Episode #2.42 (1965) - Self
- Episode #2.23 (1965) - Self
- Episode #2.8 (1964) - Self
1965
Gadzooks! It's All Happening (TV Series)
as
Self
- Episode #2.6 (1965) - Self
- Episode #2.5 (1965) - Self
- Episode #2.4 (1965) - Self
- Episode #2.3 (1965) - Self
- Episode #2.2 (1965) - Self
- Episode #2.1 (1965) - Self
- Episode #1.4 (1965) - Self
- Episode #1.1 (1965) - Self
1965
Heartsong (TV Series)
as
Self
- Love (1965) - Self
1965
The Val Doonican Show (TV Series)
as
Self
- Episode #1.0 (1965) - Self
1965
British Song Contest (TV Series)
as
Self - Performer
- Episode #1.1 (1965) - Self - Performer
1965
Five O'Clock Club (TV Series)
as
Self
- Episode dated 6 May 1965 (1965) - Self
- Episode dated 9 March 1965 (1965) - Self
1965
Hullabaloo (TV Series)
as
Self
- Episode #1.13 (1965)
- Episode #1.2 (1965) - Self
1964
The Beat Room (TV Series)
as
Self
- Episode #1.24 (1964) - Self
- Episode #1.6 (1964) - Self
1964
Discs a Go-Go (TV Series)
as
Self
- Episode #5.43 (1964) - Self
1964
Open House (TV Series)
as
Self
- Episode #1.22 (1964) - Self
Archive Footage
2023
E-penser (TV Series documentary)
as
Self
- Tommy - 01 - Filer la métaphore de A à Z (2023) - Self
2020
Days of Rage: the Rolling Stones' Road to Altamont (Documentary)
as
Self
2017
How the Beatles Changed the World (Video documentary)
as
Self
2017
It Was Fifty Years Ago Today! The Beatles: Sgt. Pepper & Beyond (Documentary)
as
Self
2016
SHOT! The Psycho-Spiritual Mantra of Rock (Documentary)
as
Self
2016
The Cars That Made Britain Great (TV Series documentary)
as
Self
- Babe Magnets (2016) - Self (uncredited)
2015
The Beatles: 1 (Video)
as
Self (segment "All You Need Is Love") (uncredited)
2015
Get All That, Ant? (Documentary)
2014
Colorspace Vol. 4 (Video)
as
Self
2014
Entertainment Tonight (TV Series)
as
Self
- Episode dated 18 March 2014 (2014) - Self
2013
History (TV Series documentary)
as
Self
- Die großen Verführer (2013) - Self
2011
Colorspace Vol. 2 (Video)
as
Rebecca
2011
The Roaring 20s: Mick Jagger's Glory Years (Video documentary)
as
Self
2006
The Rolling Stones: Truth and Lies (Video documentary)
as
Self
2004
Why I Hate the 60s: The Decade That Was Too Good to Be True (TV Movie documentary)
as
Self
2002
Fame, Fashion and Photography: The Real Blow Up (TV Movie documentary)
as
Self
2000
Hendrix (TV Movie)
as
Self (with Mick Jagger) (uncredited)
1997
Brit Girls (TV Series documentary)
as
Self
- Marianne (1997) - Self
1996
From the Beatles to Oasis: Forty Years of Granada Pop (TV Movie)
as
Self
1996
The Rolling Stones Rock and Roll Circus (Documentary)
as
Self
1995
The Beatles Anthology (TV Mini Series documentary)
as
Self
- July '66 to June '67 (1995) - Self (uncredited)
1991
Memories of 1970-1991 (TV Series documentary)
as
Self
- 1971 - Self
- 1970 - Self
1986
The Rock 'n' Roll Years (TV Series documentary)
as
Self
- 1965 (1986) - Self
References
Marianne Faithfull Wikipedia
(Text) CC BY-SA