Preceded by

Geoffrey Finsberg




Role

Actress




Majority

42 (0.1%)




Succeeded by

Tulip Siddiq




Political party

Labour




Spouse

Roy Hodges (m. 1958–1976)




Name

Glenda Jackson










Born

9 May 1936 (age 87) Birkenhead, Cheshire, England (

1936-05-09

)


Alma mater

Royal Academy of Dramatic Art




Children

Daniel Pearce Jackson Hodges




Parents

Joan Jackson, Harry Jackson




Movies and TV shows

Women in Love, A Touch of Class, Elizabeth R, Sunday Bloody Sunday, The Music Lovers




Similar People

Daniel Pearce Jackson, Ken Russell, Vanessa Redgrave, Jennie Linden, Alan Bates
Glenda jackson wins best actress 1974 oscars
Glenda May Jackson, CBE (born 9 May 1936) is a British actress and former Labour Party politician.
Contents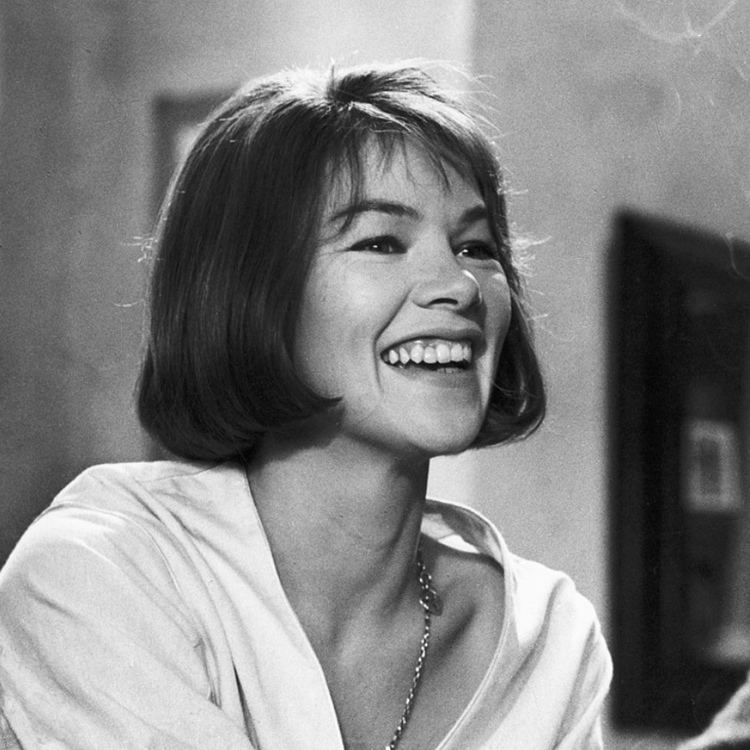 As a professional actress from the late 1950s, she spent four years as a member of the Royal Shakespeare Company from 1964, being particularly associated with the work of director Peter Brook. During her film career, she won two Academy Awards for Best Actress: for Women in Love (1970) and A Touch of Class (1973). Other award-winning performances include Alex in the film Sunday Bloody Sunday (1971) and the BBC television serial Elizabeth R (also 1971); for the latter she received a Primetime Emmy Award.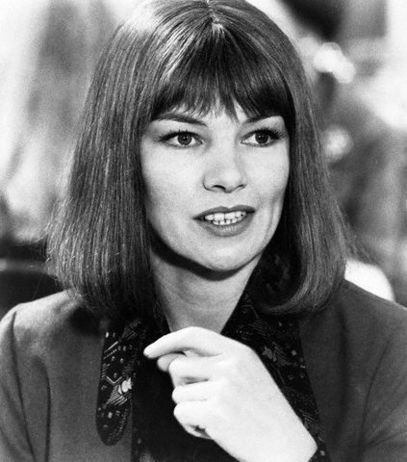 She first became a Member of Parliament (MP) in 1992, as Member for Hampstead and Highgate. Early in the government of Tony Blair she served as a Junior Transport minister from 1997 to 1999, later becoming critical of Blair. After constituency boundary changes, from 2010 until her retirement from politics in 2015, she represented Hampstead and Kilburn.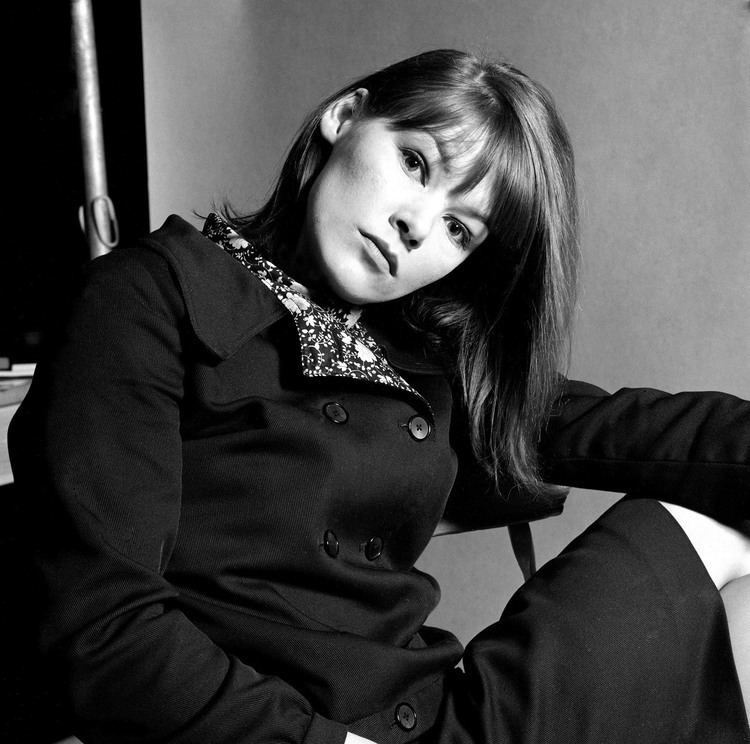 At the 2010 general election, her majority of 42 votes was one of the closest results of the entire election. She announced in 2011 that she would stand down as an MP at the 2015 general election.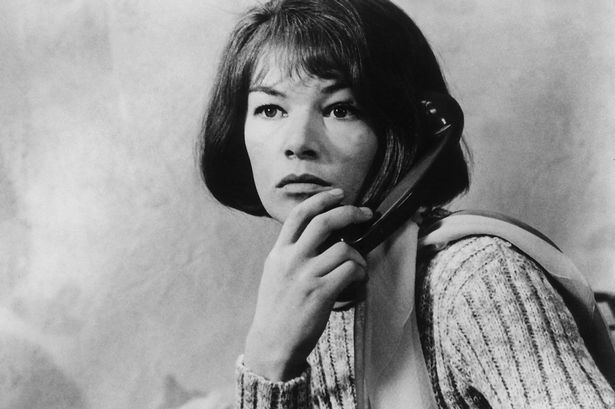 Glenda jackson winning best actress for women in love
Early life and career
Jackson was born in Birkenhead on the Wirral, Cheshire, where her father was a builder, and her mother worked in shops and as a cleaner. Jackson was educated at the West Kirby County Grammar School for Girls, and performed at the Townswomen's Guild drama group during her teens. She worked for two years in a branch of the Boots the Chemist chain before taking up a scholarship in 1954 to study at the Royal Academy of Dramatic Art.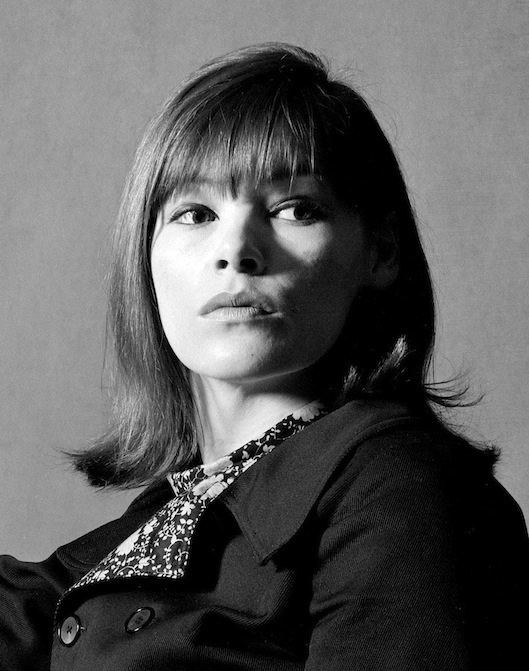 Jackson made her professional stage debut in Terence Rattigan's Separate Tables in 1957 while at RADA. and appeared in repertory for the next six years. Her film debut was a bit part in This Sporting Life (1963). A member of the Royal Shakespeare Company for four years from 1964, she originally joined for director Peter Brook's 'Theatre of Cruelty' season which included Peter Weiss' Marat/Sade (1965) in which she played an inmate of an asylum portraying Charlotte Corday, the assassin of Marat. The production ran on Broadway in 1965 and in Paris (Jackson appeared in the 1967 film version) and Jackson also appeared as Ophelia in Peter Hall's production of Hamlet in the same year.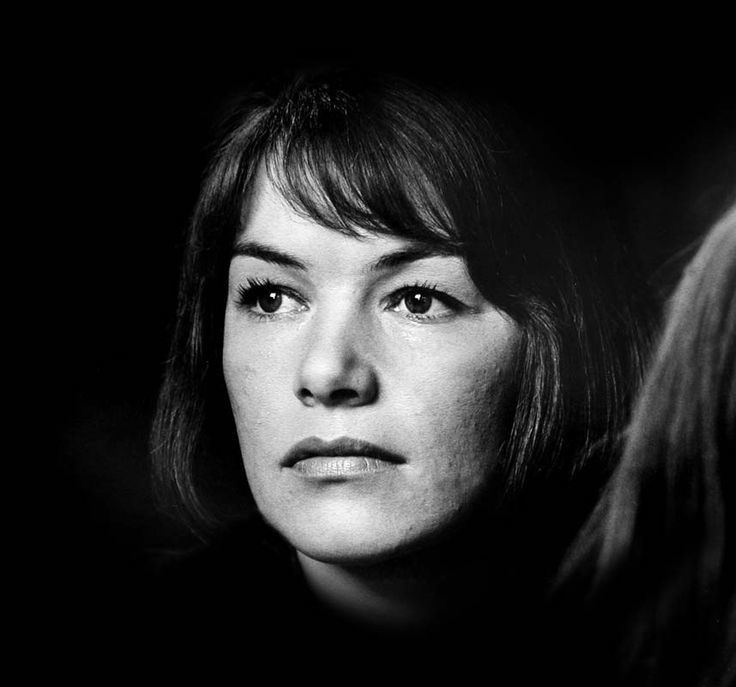 Critic Penelope Gilliatt thought Jackson was the only Ophelia she had seen who was ready to play the Prince himself. The RSC's staging at the Aldwych Theatre of US (1966), a protest play against the Vietnam War, also featured Jackson, and she appeared in its film version, Tell Me Lies. Later that year, she starred in the psychological drama Negatives (1968), which was not a huge financial success, but won her more good reviews.
Critical and commercial success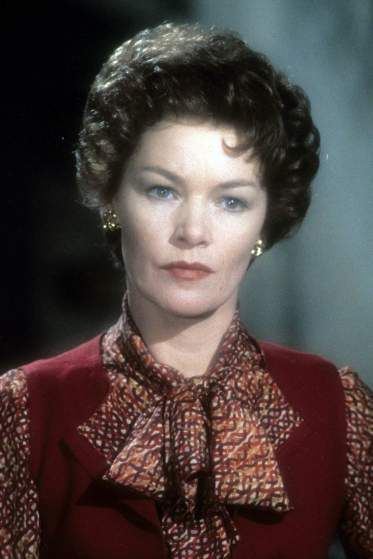 Jackson's starring role in Ken Russell's film of Women in Love (1969) led to her winning her first Academy Award for Best Actress. Brian McFarlane, the main author of The Encyclopedia of British Film, has written: "Her blazing intelligence, sexual challenge and abrasiveness were at the service of a superbly written role in a film with a passion rare in the annals of British cinema." In the process of gaining funding for The Music Lovers (1970) from United Artists, Russell explained it as "the story of a homosexual who marries a nymphomaniac", the couple being the composer Pyotr Ilyich Tchaikovsky (Richard Chamberlain) and Antonina Miliukova played by Jackson.
This film received mixed reviews in the U.S.: the anonymous reviewer in Variety wrote of the two principals "Their performances are more dramatically bombastic than sympathetic, or sometimes even believable". Jackson was initially interested in the role of Sister Jeanne in The Devils (1971), Russell's next film, but turned it down after script rewrites and deciding that she did not wish to play a third neurotic character in a row.
In order to play Queen Elizabeth I in the BBC's serial Elizabeth R (1971), Jackson had her head shaved. After the series was shown on PBS in the US, Jackson received two Primetime Emmy Awards for her performance. She also portrayed Queen Elizabeth in the film Mary, Queen of Scots, and gained a BAFTA for her role in John Schlesinger's Sunday Bloody Sunday (both 1971). In that year British exhibitors voted her the 6th most popular star at the British box office, and she appeared in a comedy sketch as Cleopatra for The Morecambe and Wise Show including delivering the line 'All men are fools and what makes them so is having beauty like what I have got.'
Filmmaker Melvin Frank saw her comedic potential on the Morecambe and Wise Show and offered her the lead female role in his next project. She gained a second Academy Award for Best Actress for A Touch of Class (1973). She continued to work in the theatre, and returned to the RSC to play the lead role in Ibsen's Hedda Gabler. A later film version directed by Nunn was released as Hedda (1975) for which Jackson was nominated for an Oscar. In 1978, she scored box office success in the United States in the romantic comedy House Calls, which co-starred Walter Matthau. Jackson and Matthau teamed again in the comedy Hopscotch (1980), which was a mild success, but not as popular as expected.
For her 1980 appearance on The Muppet Show, she told the producers that she would perform any material they liked; this turned out to be a role where she has a delusion that she is a pirate captain who hijacks the Muppet Theatre as her ship.
Later acting career
In 1985, she appeared on Broadway as Nina Leeds in a revival of Eugene O'Neill's Strange Interlude at the Nederlander Theatre in a production which had originated in London the previous year and ran for eight weeks. John Beaufort for The Christian Science Monitor wrote: "Bravura is the inevitable word for Miss Jackson's display of feminine wiles and brilliant technique."
Frank Rich, in The New York Times thought Jackson, "with her helmet of hair and gashed features", when Leeds is a young woman, "looks like a cubist portrait of Louise Brooks", and later when the character has aged several decades, is "mesmerizing as a Zelda Fitzgeraldesque neurotic, a rotting and spiteful middle-aged matron and, finally, a spent, sphinx-like widow happily embracing extinction." Herbert Wise directed a British television version of O'Neill's drama which was first broadcast in the US as part of PBS's American Playhouse in January 1988.
In 1989, Jackson appeared in Ken Russell's The Rainbow, playing Anna Brangwen, mother of Gudrun, the part which had won her her first Academy Award twenty years earlier. Also in that year she played Martha in a Los Angeles production of Edward Albee's Who's Afraid of Virginia Woolf? at the Doolittle Theatre (now the Ricardo Montalbán Theatre). Directed by the playwright himself, this staging featured John Lithgow as George. Dan Sullivan in the Los Angeles Times wrote that Jackson and Lithgow performed "with the assurance of dedicated character assassins, not your hire-and-salary types" with the actors being able to display their character's capacity for antipathy.
Albee was disappointed with this production, pointing to Jackson who he thought "had retreated back to the thing she can do very well, that ice cold performance. I don't know whether she got scared, but in rehearsal she was being Martha, and the closer we got to opening the less Martha she was!".
She performed the lead role in Howard Barker's Scenes from an Execution as Galactia, a sixteenth century female Venetian artist, at the Almeida Theatre in 1990. It was an adaptation of Barker's 1984 radio play in which Jackson had played the same role.
In 2015 Jackson returned to acting following a 23-year absence, having retired from politics. She appeared in the play Blood Sex and Money by Émile Zola, which was broadcast on BBC Radio 4, taking the role of Dide, the ancient matriarch of the Rougon-Macquart family. Never one to be scared, she returned to the stage at the end of 2016, playing the title role in Shakespeare's King Lear at the Old Vic Theatre in London, in a production running from October 25 to December 3. Jackson was nominated for Best Actress at the Olivier Awards for her role, but ultimately lost out to Billie Piper.
Political career
Jackson retired from acting in order to stand for election to the House of Commons in the 1992 general election, subsequently becoming the Labour MP for Hampstead and Highgate. Following a period as shadow minister for transport, following the 1997 general election, she was appointed as parliamentary under secretary of state (a junior minister) in the government of Prime Minister Tony Blair, with responsibility for London Transport, a post from which she resigned in 1999 before an unsuccessful attempt to be nominated as the Labour Party candidate for the election of the first Mayor of London in 2000. In the 2005 general election, she received 14,615 votes, representing 38.29% of the votes cast in the constituency.
As a high-profile backbencher, she became a regular critic of Blair over his plans to introduce higher education tuition fees in England, Wales and Northern Ireland. She also called for him to resign following the Judicial Enquiry by Lord Hutton in 2003 surrounding the reasons for going to war in Iraq and the death of government adviser Dr. David Kelly. Jackson was generally considered to be a traditional left-winger, often disagreeing with the dominant Blairite governing Third Way faction in the Labour Party. Jackson is also a republican.
By October 2005, her problems with Blair's leadership swelled to a point where she threatened to challenge the Prime Minister as a stalking horse candidate in a leadership contest if he did not stand down within a reasonable amount of time. On 31 October 2006, Jackson was one of 12 Labour MPs to back Plaid Cymru and the Scottish National Party's call for an inquiry into the Iraq War.
Her constituency boundaries changed for the 2010 general election. The Gospel Oak and Highgate wards became part of Holborn & St Pancras, and the new Hampstead & Kilburn constituency switched into Brent to include Brondesbury, Kilburn and Queens Park wards (from the old Brent East and Brent South seats). On 6 May 2010, Jackson was elected as the MP for the new Hampstead and Kilburn constituency with a margin of 42 votes over Conservative Chris Philp, with the Liberal Democrat candidate Edward Fordham less than a thousand votes behind them. She had the second closest result and second smallest majority of any MP in the 2010 election.
In June 2011, Jackson announced that, presuming the Parliament elected in 2010 lasted until 2015, she would not seek re-election. She explained "I will be almost 80 and by then it will be time for someone else to have a turn". The eventual election was held two days before her 79th birthday.
In April 2013, Jackson gave a speech in parliament following the death of Margaret Thatcher. She accused Thatcher of treating "vices as virtues" and stated that because of Thatcherism England was susceptible to unprecedented unemployment rates and homelessness.
Another speech of Jackson's went viral in June 2014 when she gave a scathing assessment of Iain Duncan Smith's tenure as Secretary of State for Work and Pensions, telling him that he was responsible for the "destruction of the welfare state and the total and utter incompetence of his department."
Personal life and honours
Jackson has a son, Dan Hodges, born in 1969 from her marriage to Roy Hodges; he has worked as a Labour Party advisor and commentator, and a well-known political blogger who describes himself as a "Blairite cuckoo". She was five months pregnant when filming on Women in Love was completed. Her marriage to Hodges lasted from 1958 until their divorce in 1976.
In 1978, she was awarded a CBE.
Awards and nominations
1971: Academy Award for Best Actress – Women in Love (won)
1972: Academy Award for Best Actress – Sunday Bloody Sunday (nominated)
1974: Academy Award for Best Actress – A Touch of Class (won)
1976: Academy Award for Best Actress – Hedda (nominated)
2006: Ibsen Centennial Commemoration Award
References
Glenda Jackson Wikipedia
(Text) CC BY-SA