7.8

/

10

Alchetron

Rate This




Also known as

Sunday Morning




Theme music composer

Gottfried Reiche




First episode date

28 January 1979






Genre

Newsmagazine




Opening theme

"Abblasen"




Theme song

Abblasen







Created by

Charles Kuralt Robert Northshield




Directed by

Ken Sable William M. Brady Nora Gerard




Presented by

Charles Kuralt, Charles Osgood, Jane Pauley




Executive producers

Gavin Boyle, David Bhagat, Mary Lou Teel




Awards

Daytime Emmy Award for Outstanding Morning Program




Similar

CBS This Morning, The Early Show, 60 Minutes, Face the Nation, Today




Profiles




Facebook

Twitter

Instagram
Cbsnews sunday morning open
CBS News Sunday Morning is an American newsmagazine television program that has aired on CBS since January 28, 1979. Created by Robert Northshield and original host Charles Kuralt, the 90-minute program currently airs Sundays from 9:00 to 10:30 a.m. Eastern, Pacific Time from 7:00 to 8:30 a.m. and 8:00 to 9:30 a.m. in all other time zones (live in the Eastern and Central time zones, and on tape delay elsewhere). The show is hosted by Jane Pauley, who succeeded Charles Osgood on October 9, 2016. Osgood was the host for twenty-two years, taking over from original host Charles Kuralt in April 1994. Substitute hosts are Lee Cowan and Anthony Mason
Contents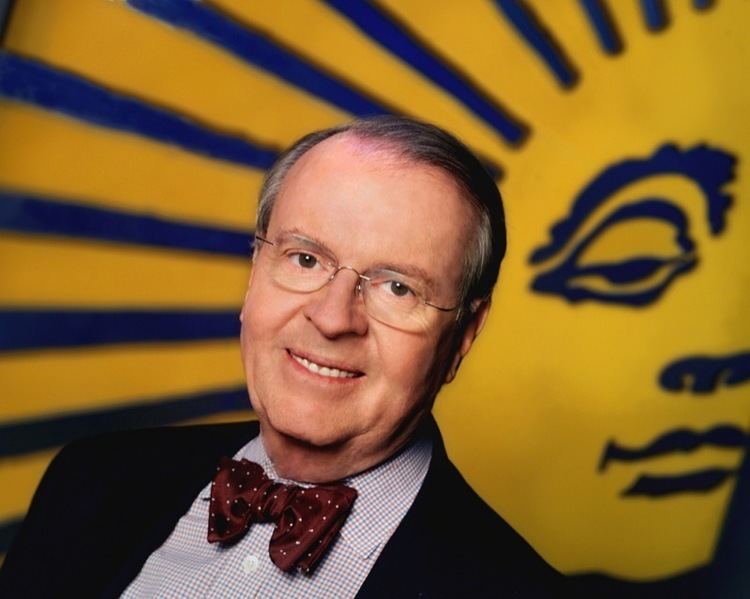 Duran duran 2015 cbs news sunday morning
History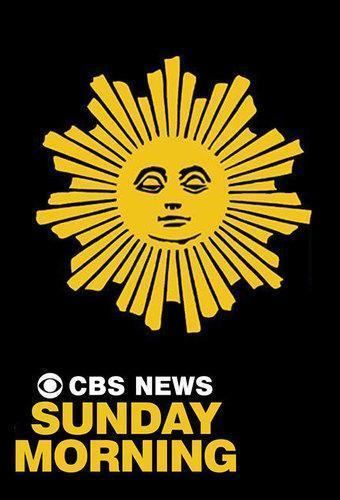 The program was originally conceived to be a broadcast version of a Sunday newspaper magazine supplement, most typified by the Sunday New York Times Magazine. The format was conceived as the Sunday equivalent of the CBS Morning News, which following Sunday Morning's debut was retitled to reflect each day of the week (such as Monday Morning, Tuesday Morning, etc.).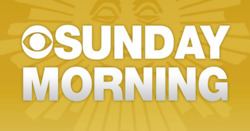 The weekday broadcasts, which emphasized hard news as opposed to Sunday Morning's focus on feature stories, were originally anchored by Bob Schieffer (Kuralt eventually took over the daily role, and was for a short time joined by Diane Sawyer as co-host). However, the weekday program's then-limited 7:00 to 8:00 a.m. Eastern air time (the long-running Captain Kangaroo was entrenched in the 8:00 a.m. hour) hampered its ability to compete with NBC and ABC's rival two-hour morning shows Today and Good Morning America, though it expanded to 90 minutes (from 7:30 to 9:00 a.m. Eastern Time) in 1981 and was renamed simply Morning.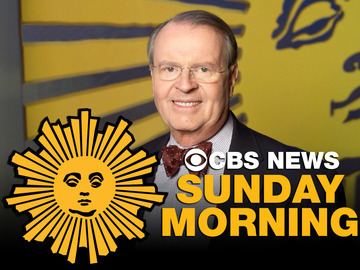 In 1982, the weekday version was extended to a full two hours and restored its previous CBS Morning News title, later to be replaced by short-lived The Morning Program in 1987. The Sunday version, however, survived, and retains its original format. Long after the daily editions ended, the Sunday edition's opening sequence continued to display all seven days of the week until the early 2000s. On January 25, 2004, CBS News Sunday Morning celebrated its 25th anniversary with clips and highlights from the show's first quarter-century on the air. Host Charles Osgood showed clips from former host Charles Kuralt.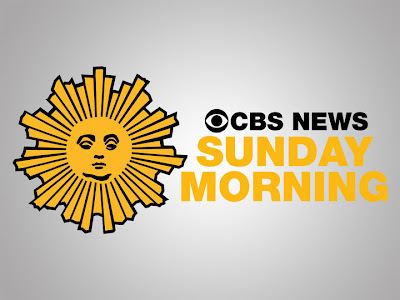 The February 1, 2009 broadcast celebrated Sunday Morning's 30th anniversary. Segments examined how the world has changed in the three decades since the program began, the history of Sundays in America and – as a tie-in to the show's logo – the physics of the sun. An artist was commissioned to create new sun logos for the program, which debuted on that edition and were used in future broadcasts. CBS News correspondent Steve Hartman periodically revisits some of Charles Kuralt's memorable personal profiles. On May 17, 2009, CBS News Sunday Morning began broadcasting in high-definition. In 2014, rebroadcasts of the program began airing on sister cable network Smithsonian Channel (owned by CBS's parent company CBS Corporation), but has since been pulled from that channel's programming.
Format
Each edition begins with a short summary of national and international news headlines, sports and a national weather forecast – which unlike most morning news programs, does not cue to affiliates to run a local weather insert (some local stations will still override the national forecast with a local forecast from their own weather department). It then follows a story totem pole in the center of the CBS soundstage, with previews of featured stories set to air during the broadcast (the first four of which feature clips from the story packages with preview narration by the respective correspondent) being shown prior to the news summary. Each story covered in a given episode has a glass plate with its headline on this pole (digitally inserted on the pole as a prepared graphic since the late 2000s), which the camera follows after Pauley's introductions. Music in the show is usually limited to the opening and closing title theme. Pauley introduces each story with a short monologue, then sends the show out to the taped segment. The show usually ends with a preview of the guests and topics to air on that week's Face the Nation (which follows the program on most CBS stations), followed by a preview of next week's Sunday Morning broadcast. After the commercial break, there is a 60-second tranquil nature scene.
Notably, Sunday Morning includes significant coverage of the fine and performing arts, including coverage of topics usually not covered in network news, such as architecture, painting, ballet, opera and classical music, though increasingly more popular forms of music have been included as well. The program's correspondents tend to ask nontraditional questions of guests (for instance, actor Brad Pitt was asked about his love of architecture, and Grant Hill about his painting collection). Television essays similar to the kinds delivered on PBS also appear, and the program generally has a stable of equally positive and negative news stories to fill up the program when there is no breaking news of note. Story lengths are longer (lasting up to twelve minutes at a time) and the pace of the program is considerably quieter and more relaxed than the Monday through Saturday CBS This Morning program. Commentators Ben Stein and Nancy Giles appear in recurring segments, delivering their opinion, and correspondent Bill Geist also contributes human interest stories. The program ends with a nature scene, not given a formal title for most of the program's history, but since entitled "Moment of Nature" as it is now a sponsored element.
Despite the stereotype of the program appealing primarily to senior citizens, Sunday Morning actually placed first in its time slot in the key demographic of adults 25–54, beating all of the political discussion-driven Sunday morning talk shows.
On one occasion, the entire program served as a showcase for classical music; this took place in April 1986, when a live broadcast of Vladimir Horowitz's historic Moscow piano recital was aired. For that presentation only, the program departed from its usual newsmagazine format and devoted the entire 90 minutes to a complete presentation of the recital. Because the recital was given at 4:00 p.m. Moscow time, CBS was able to broadcast it at 9:00 a.m. Eastern Time. The presentation was such a critical and popular success that it was repeated two months later, and was subsequently released on VHS and DVD.
Segments
Cover Story
Almanac
Profile
Pulse
Calendar
Moment of Nature
Production
The program is marked by its distinctive "Sun" logo, which is prominent in the program's title sequence. In addition, in between some segments, images of the sun in various forms also appear. The show's theme is the trumpet fanfare "Abblasen", attributed to Gottfried Reiche. A recording of the piece on a baroque trumpet by Don Smithers was used as the show's theme for many years, until producers decided to replace the vinyl recording with a digital of a piccolo trumpet by former Tonight Show musical director Doc Severinsen; the current version is played by Wynton Marsalis.
Hosts
Jane Pauley (2016–present)
Anthony Mason – substitute host
Lee Cowan – substitute host
Hosts
Charles Kuralt (1979–1994)
Charles Osgood (1994–2016)
Correspondents
Faith Daniels (1988–1989)
John Leonard – film, book and drama critic (1988–2005)
Russ Mitchell – now at WKYC in Cleveland
Ron Powers – film, book and drama critic (1979–1988)
Terence Smith
Billy Taylor – jazz and modern music correspondent (1981–2010)
Roger Welsch (1988–2003)
Tim Sample
Eugenia Zukerman – classical music correspondent
Awards and nominations
The program won its first Daytime Emmy Award for Outstanding Morning Program in 2013, beating out Today and Good Morning America in the category. It also won a Peabody Award in 2007 for the feature segment "The Way Home."
Nielsen ratings
The program's special food-themed edition on November 24, 2013 earned Sunday Morning its highest ratings since February 4, 1996, watched by over 6.25 million total viewers.
This was surpassed by the January 18, 2015 broadcast, which had a total viewership of 6.79 million viewers, the largest audience the program earned since January 23, 1994.
March 1, 2015: 6.63 million viewers (sixth-largest audience since the 1987 advent of people meters).
References
CBS News Sunday Morning Wikipedia
(Text) CC BY-SA