Parents

Judy Haim, Bernie Haim




Movies

The Lost Boys, License to Drive, Lucas, Dream a Little Dream, Silver Bullet




Similar People
Canadian actor corey haim found dead at 38 wednesday march 10th 2010
Corey Ian Haim (December 23, 1971 – March 10, 2010) was a Canadian actor, known for a 1980s Hollywood career as a teen idol. He starred in a number of films, such as Lucas, Silver Bullet, Murphy's Romance, License to Drive, Dream a Little Dream, and Snowboard Academy. His best-known role was alongside Corey Feldman in The Lost Boys, which made Haim a household name.
Contents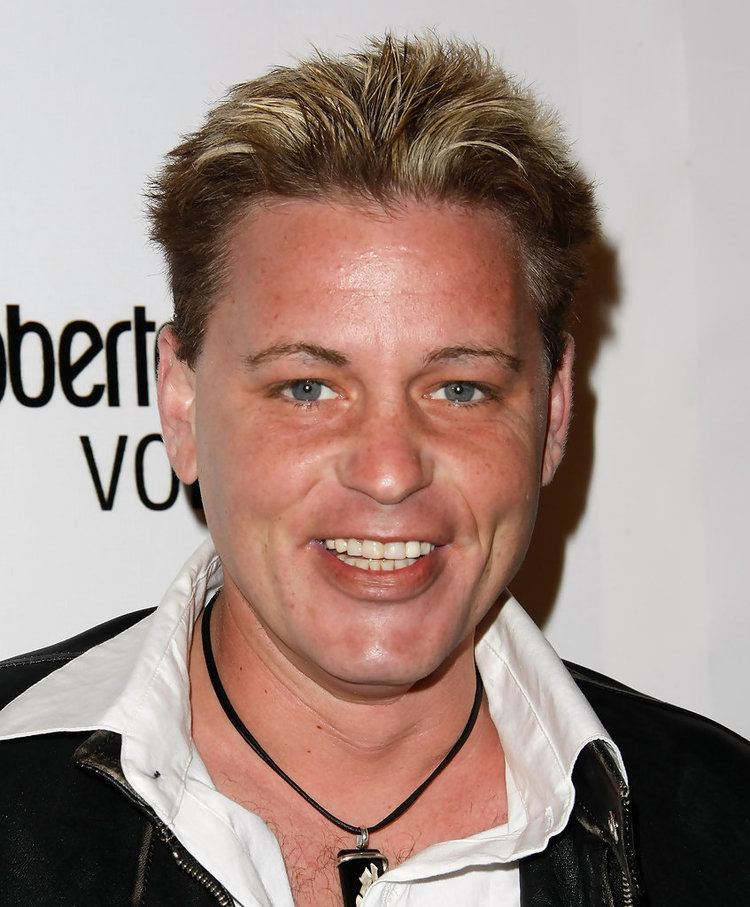 Known as The Two Coreys, the duo became 1980s icons and appeared together in seven movies, later starring in the A&E American reality show The Two Coreys.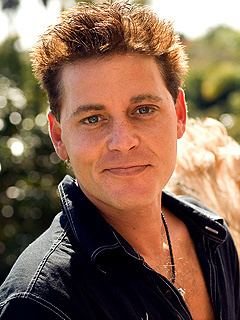 Haim's early success led to money and fame. He had difficulties breaking away from his experience as a teen actor, and was troubled by drug addiction throughout his later career. He died of pneumonia on March 10, 2010.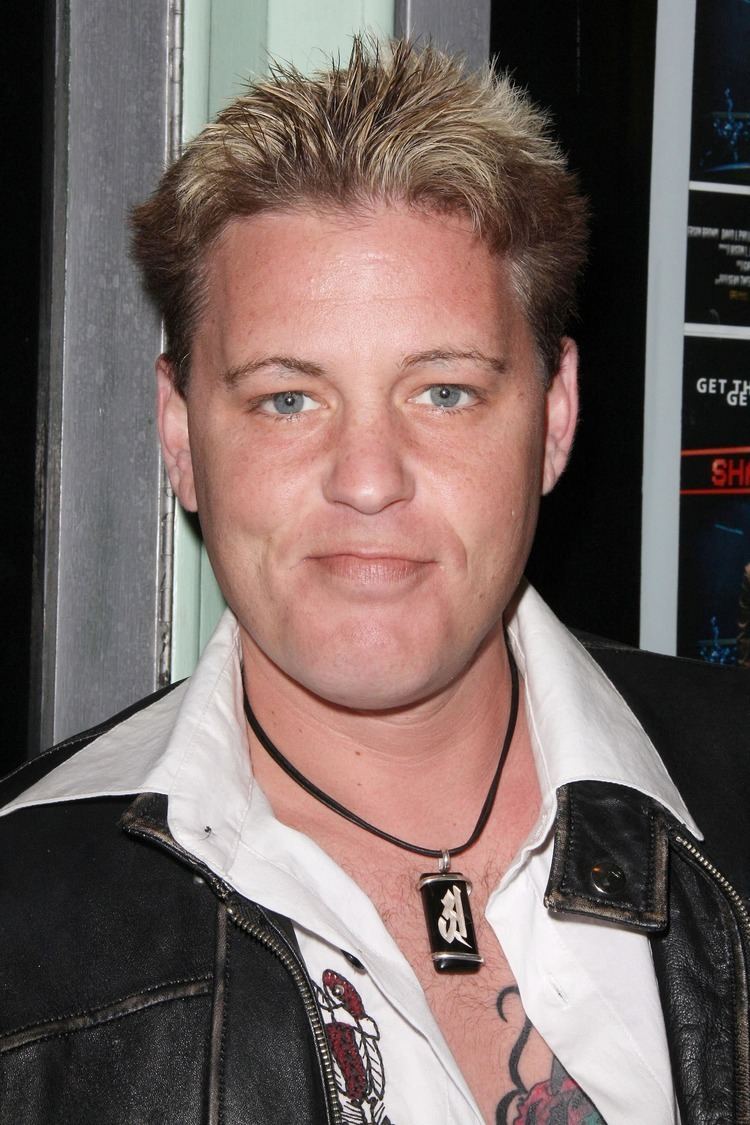 Actor Corey Haim Dies at Age 38
Early life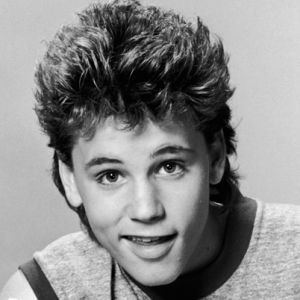 Haim was born in Toronto, Ontario, the son of Judy, an Israeli-born data processor, and Bernie Haim, who worked in sales. When Haim was 11, his parents divorced after 18 years of marriage. He had an older sister, Carol, and a younger half-brother, Daniel Lee, from his father's second marriage. Haim was Jewish.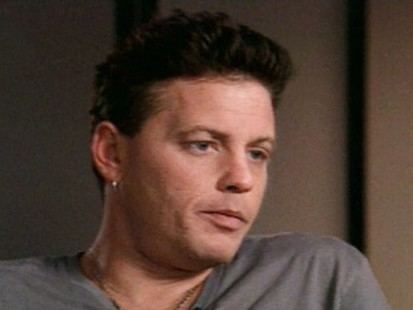 Growing up in Willowdale, Toronto, he was enrolled in drama lessons in improvisation and mime by his mother to help him overcome his shyness, and accidentally fell into the film industry after accompanying Carol to her auditions. Not particularly interested in acting, Haim participated in other activities, such as ice hockey, playing music on his keyboard and collecting comic books. His skills on the ice led to his being scouted for the AA Thunderbirds hockey team.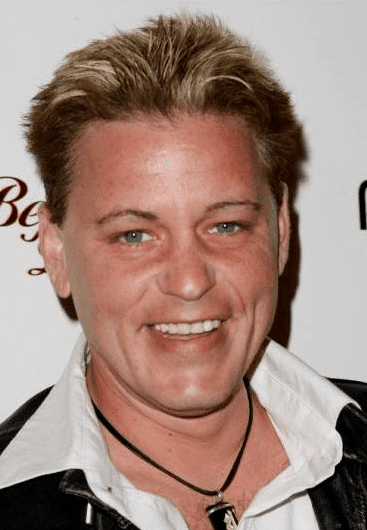 Haim's time at North York's Zion Heights Junior High lasted until grade eight, by which point he had begun to make a name for himself as a child actor.
1980s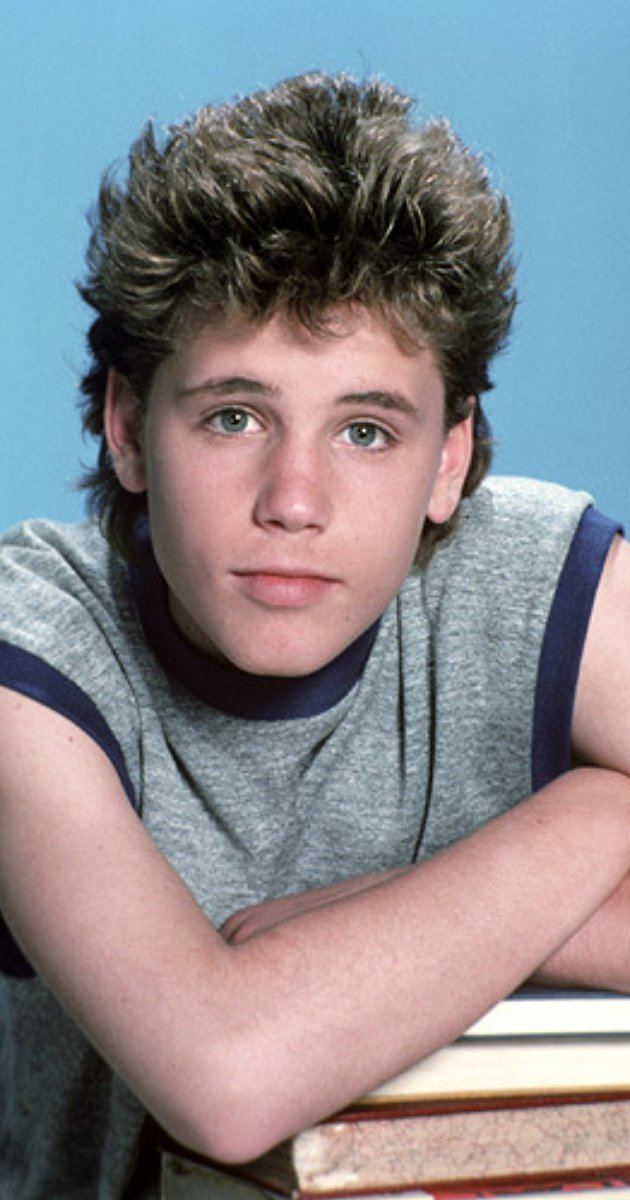 Haim broke into acting at the age of ten, playing the role of Larry in the Canadian children's educational comedy television series The Edison Twins, which ran from 1982 until 1986.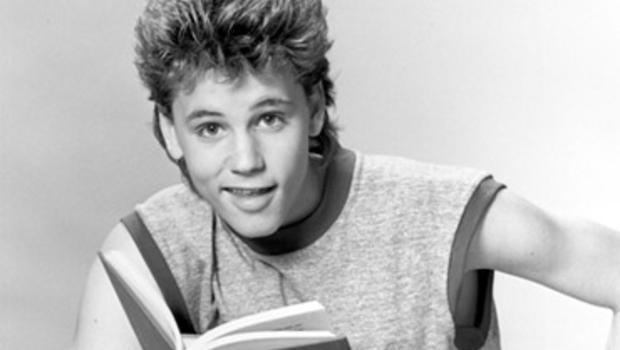 He made his feature film debut in 1984's thriller Firstborn, starring alongside Sarah Jessica Parker and Robert Downey, Jr. as a boy whose family comes under threat from his mother's violent boyfriend, played by Peter Weller. Haim's first day of shooting was with Weller, and he went up to compliment the older actor on his performance. Weller collared Haim, throwing him up against a wall to warn him not to speak to him after a take, and it took three assistants to separate them. Haim later admitted that he was terrified by the experience. Weller later apologized to Haim for the incident and attributed it to method acting, as he was trying to stay in character for the villainous role he was playing. Parker remembered Haim's staying over many times with her and her then boyfriend Downey Jr., who taught him how to apply hair mousse, saying: "He was naturally gifted and a real charmer—I adored him."
Haim recalled:
I was 10, and I'll never forget we went to like a crew party and my mom and dad were like dancing with other people and it was rocky; and I just started crying, whatever, and I remember Sarah pulling me outside with Robert. And Robert said, you're comin' to live with me. And the next thing I remember I was in their car and we were walking, we went back to their place, and in their bedroom upstairs in this New York loft, they just cleaned everything out and put a blue lightbulb in there for me and a mattress and everything, and I lived there for a month and a half two months, with him and Sarah.
In 1985, Haim appeared in minor roles in Secret Admirer and Murphy's Romance, alongside Sally Field, of whom he was reportedly in awe. He went on to secure the leading role in Silver Bullet, Stephen King's feature adaptation of his own lycanthropic novella, playing a paraplegic 10-year-old boy living in Tarker's Hill, Maine, who warns his uncle (played by Gary Busey) that their town is being terrorized by a werewolf.
Haim began to gain industry recognition, earning his first Young Artist Award as an Exceptional Young Actor starring in a Television Special or Movie of the Week for the NBC movie A Time to Live, in which he played Liza Minnelli's dying son. While rehearsing on a Montreal street, Minnelli taught Haim how to walk like someone with muscular dystrophy, despite stares from passersby. Following the shoot, Haim decided he would prefer to play boyfriends rather than sons. At the time, Haim's father was acting as his manager, and turned down River Phoenix's role in The Mosquito Coast on his behalf. Producer Stanley Jaffe approached him to remark on Haim's gifts, and recommended that he get an agent in Los Angeles.
Haim's breakout role came in 1986, when he starred alongside Kerri Green, Charlie Sheen, and Winona Ryder as the titular character in Lucas, a coming-of-age story about first love and teen angst, which centers on an intelligent misfit who struggles for acceptance after falling for a cheerleader. Haim turned 14 on the set in Chicago, and fell in love with Green, who played his romantic interest in the film. Not realizing she was 18, he asked her out in an elevator. Haim's unrequited love for Green helped inspire his performance, with the real-life dynamics between them mirrored on-screen. Nevertheless, director David Seltzer noticed that unlike some of his peers, Haim seemed at ease with his burgeoning heartthrob status: "He took it in stride. Not in a negative way, but he was something of a magnet and he knew it." Haim had read for River Phoenix's role in Stand By Me while eating lunch in director Rob Reiner's backyard, and got the part the same day that he was offered Lucas. He later said he would not have changed his decision.
Haim was nominated for an Exceptional Performance by a Young Actor in a Feature Film – Comedy or Drama at the Young Artist Awards for his performance as Lucas, and film critic Roger Ebert gave him a glowing review: "He creates one of the most three-dimensional, complicated, interesting characters of any age in any recent movie. If he can continue to act this well, he will never become a half-forgotten child star, but will continue to grow into an important actor. He is that good." Haim later remembered, "It was a trip, getting all that attention". Following Lucas, Haim moved to Los Angeles, and starred in the short-lived 1987 television series Roomies alongside Burt Young.
In 1987, Haim had a featured role as Sam Emerson, the younger of two brothers, a comic-reading teen turned vampire hunter in Joel Schumacher's The Lost Boys. Though he had seen Lucas, Schumacher was not initially sold on casting Haim. The director was convinced by their first meeting. Shot between the Warner Brothers lot and the Santa Cruz Boardwalk, the young cast included Jason Patric, Kiefer Sutherland and Jami Gertz, and the set was lively. Haim jammed with his co-stars between takes, and enjoyed the large props room. Precluded from the nightly parties held by the older actors, Haim bonded with Corey Feldman as they stayed in the hotel watching movies and visited the local arcade. He later characterized his experience on the shoot as "one of the greatest personal times in my life".
The Lost Boys was well received by most critics, made over $32M at the U.S. box office, and is regarded as an '80s classic. The performance earned Haim another Young Artist Award nomination, as Best Young Male Superstar in a Motion Picture.
In addition to making Haim a bona fide teen star, the film began his recurring on-screen partnership with Feldman, who became his best friend off-screen. The two young actors had previously become aware of one another when Haim auditioned for the role of Mouth in The Goonies, which Feldman secured. "The Two Coreys" ascended to become the highest paid teen stars of the '80s. Haim visibly embraced the privileges of his new-found fame, becoming a regular at Alphy's Soda Pop Club, a private nightclub for underage actors at the Hollywood Roosevelt Hotel.
In the era of Tiger Beat and Bop, Haim was a favored cover star. His trademark lopsided smile prompted his Never Too Late co-star Cloris Leachman to admonish him: "You know, that smirk you have is cute, but sometimes it looks a little fake. I would definitely practice closing your mouth a little more." A blend of innocence and grittiness lay at the heart of Haim's mainstream appeal, along with his penchant for playing underdogs and the good-at-heart. He appeared to enjoy his reputation as a heartthrob, rather than trying to avoid the label like his peers River Phoenix and Johnny Depp.
Haim and Feldman capitalized on their fanbase in a slew of buddy films together, becoming an A-list team driven by teen love for their personae. Next came License to Drive, co-starring Feldman and Heather Graham, in which Haim played the lead role of Les, whose love life is crippled by a lack of a car, and who achieves his wish-fulfillment fantasy of turning his life around on one wild night. "There were some shenanigans behind the scenes," remarked director Greg Beeman of the pair's indulgences. "They would disappear sometimes, but they always showed up for work." At the time of the shoot, 16-year-old Haim only had a learner's permit, necessitating an adult to be concealed in the back seat of the Cadillac he drove in the movie. He did however own a car of his own, a grey 1988 Subaru XT6. The film featured Haim's signature ad-libbing at its height, of which he said: "It's one of my special things that I feel maybe I was just born with. I can turn a 'Hey, nice to see you' into 'Hey, what's up? What's goin' down, man? Good to see you' and kind of make it more real."
In the lead-up to the License to Drive premiere, Haim was receiving 2,000 fan letters a week, and spent his time trying to avoid the teenage girls besieging the house he had bought downstairs from his mother. "I think I'm doing really good," Haim said in a 1988 People profile, but termed the level of female attention "a little frightening." The film won Haim his second Young Artist Award (tying Feldman for the Best Young Actor in a Motion Picture Comedy or Fantasy award), and went on to gross over $22M domestically. Haim followed up by starring in the horror film Watchers, adapted from the Dean R. Koontz novel, in which he played a teen who befriends a highly intelligent dog altered by military research, leading to the two being pursued.
Haim and Feldman next teamed in the metaphysical romantic comedy Dream a Little Dream, in which Haim played Dinger, a student with moussed hair and ripped jeans who walked with a cane after his mother ran over his leg in her Volvo, but who still managed to remain confident. Four days before the shoot commenced on January 7, 1988, Haim broke his leg. Dinger's character's injury was added to accommodate his cast and resulting limp. After the cast was removed two weeks later, Haim was required to wear a false one for the remainder of the shoot. He semi-improvised his scenes in the film.
The soundtrack spawned the Billboard Hot 100 number-one single "Rock On" for Michael Damian, with Haim and Feldman appearing in the song's music video. By this stage, they had attained a level of pop culture fame and popularity amongst their peers which saw them become a commodity. Riding high, Haim became heavily involved in the 1980s young Hollywood party scene.
Haim was already drinking beer in his early teens on the set of Lucas in 1985, and a year later, he tried marijuana on the set of The Lost Boys. "I lived in LA in the 80s, which was not the best place to be", Haim said. "I did cocaine for about a year and a half, then it led to crack." He later said that License to Drive was his "breaking point" for becoming addicted.
On his return from a Hawaiian family vacation in May 1989, Haim told the press that he had been clean for a month after going cold turkey without the help of a substance abuse program. "I wanted to be clean for me, not for anyone else" Haim said, disclosing that he had "gotten out of whack" and that "as far as it goes, it's the crowd you hang out with. I wasn't speaking to my mom, I hadn't gone to school in four and a half months." He added: "It's scary to come back down to earth" after having been dependent on narcotics, but "it's just something I had to do." Haim said he would be in school before going before the cameras in four months for Mark Rocco's Blue Moon. The film was never made.
In October 1989, Haim appeared live onstage at Knott's Berry Farm with DJ "Hollywood" Hamilton as part of a teen anti-drugs campaign. The thousand-strong audience of girls would not stop screaming and rushing the stage, and fire marshals had to escort Haim from the building amid fears for his safety. Haim later said that he was terrified of going onstage afterward, and had resolved never to go on any stage ever again. Haim's mother told Bop at the time: "It was the first time Corey realized how well-liked he is. We talked about it afterwards. He said to me, 'Wow, Mom, all these girls were there for me?' I told him, 'Yes, Corey, I was sitting in the audience and all those people were there for you.'"
In November 1989, fresh out of the first of 15 stints in rehab, Haim released a self-promotional video documentary entitled Corey Haim: Me, Myself, and I, which followed a day in his life. Heavily scripted, Haim's monologues to camera were nevertheless unfocused and suggested that he was under the influence during filming. It has been considered the "worst movie ever" by X-Entertainment. "Well, as far as my fans out there, being, and like 'help Corey,' you know, 'where's our Corey,' you know and the whole misconception thing, from the people out there. Um, you know, they have every right to feel the way they do and things are great with me, as you see, I'm very, good shape now and on the ball. Things are happening."
In a further attempt to regain his wholesome image, Haim set up a pre-recorded drug advice line for teens: 1–800 C-O-R-E-Y. He admitted on The Arsenio Hall Show that he was high while giving the advice.
Fellow Lost Boys actor Brooke McCarter began managing Haim in an effort to keep him clean. McCarter was dating Oscar-winning producer Julia Phillips, who termed the assignment "babysitting". In her memoir, Phillips recalled Haim's asking her permission to take out her daughter, and the moral conflict she experienced while smoking marijuana in front of him, saying: "Mixed feelings about Corey. Love him. Detest him too, or at least the manipulative part that knew how to make people twice his age snap to. Are you really only eighteen? Who writes your dialogue?"
1990s
In 1990, Haim co-starred with Patricia Arquette in the sci-fi actioner Prayer of the Rollerboys, performing many of his own stunts in a tale of a teen who goes undercover to expose a racist gang leader. However, as his problems with drugs continued, Haim began to lose his core audience. His performances suffered, and his film career in the 1990s declined into direct-to-video releases as his habit ruined his ability to work. Watchers director Jon Hess recalled: "Certainly people knew about his addiction. To see somebody so young and with so much talent already be chased by those demons was hard."
In 1991, Haim starred in Dream Machine, which received a direct-to-video release, as did Oh, What a Night and The Double 0 Kid, in which the young Seth Green had a role. Green recalled his experiences working with Haim:
We started to shoot and he was complaining of stomach pains and eventually wound up leaving, we couldn't shoot anything and I was really upset. I was such a defender of him, then to have him act the way people were accusing him of was really disheartening. Then they reset everything to shoot and he was just immeasurably professional that day. Just all over the place, working way above and beyond, busting his ass, knew all his lines, hittin' his marks really sharp, and elevating it. As much as you could elevate The Double O Kid, elevating it. He was this duality of incredibly sweet and earnest professional who really loved performing, and this tortured drug addict that could be an entirely different person depending on where he was with his addiction.
Additional direct-to-video films included the 1992 erotic thriller Blown Away. Co-star Nicole Eggert, who was romantically involved with Haim at the time and also featured in The Double O Kid, later stated that on-set medics would facilitate his needs to keep him from withdrawing. She recalled filming with Haim during the day and spending the nights with him in the emergency room, "hooked up to an IV, begging doctors for a different prescription, then going back to work again the next day." On the shoot, Feldman accidentally punched Haim for real during a stunt.
As stories of his drug use continued to spread, Haim experienced a public fall from grace, unusual for the time in its intense press exposure. His misadventures were afforded a level of attention comparable to that of teen stars such as Lindsay Lohan in the digital media age.
In December 1992, Haim partnered in a lease-option on a 1922 Hancock Park mansion with his business manager, a party promoter named Michael Bass who had served two years in jail after a conviction for fraud. The 7,000-square-foot (650 m2) house was valued at $1.35M. Haim said: "I love Hancock Park, and I'm not the only actor who feels that way... Kiefer Sutherland also just got a house around here." Bass rushed through the deal in order to hold a fund-raiser at the house to buy toys for Russian children, later revealed to be a scam. Haim lived at the house with Bass and his mother.
In February 1993, Bass reported to police that Haim had threatened him during an argument, and Haim was arrested. According to Haim's publicist at the time, he was shooting BB guns at a target in his backyard while trying to fire Bass, who refused to accept that he was being let go. Initially investigated as a terrorist threat (a felony), Haim's charge was downgraded to the misdemeanor of exhibiting a replica handgun in a threatening manner. Feldman posted Haim's $250 bail. Bass gave a statement affirming that Haim remained under contract to him for a further 18 months.
In 1993, Haim starred in a full motion video game called Double Switch, which was released for the Sega CD and later for the Sega Saturn, as well as for the home computer.
In 1994, Haim visited Mannheim, Germany to sign a deal with the German record label Edel, and recorded an album there. However, the deal fell through and the album remained unreleased. One of the songs, the euro-house influenced "You Give Me Everything", produced by Daniel Schubert and Daniel Gonschorek, was released in 1995 as a 4-track single.
Over the next two years, Haim released sequels to two of his older films, 1994's Fast Getaway II along with National Lampoon's Last Resort, 1995's Life 101, and another sequel, Dream a Little Dream 2, alongside Feldman. In 1995, Haim also unsuccessfully auditioned for the role of Robin in Joel Schumacher's Batman Forever.
Brooke McCarter managed Haim through to the mid-90s, but, citing drug problems, eventually dropped him.
In 1996, Haim starred in four more direct-to-video films with Feldman—Snowboard Academy, Demolition High, Fever Lake and Busted—who also directed. Feldman was forced to fire Haim after he refused to curtail his drug use and was inconsistent on set, later saying that it was one of the hardest things he ever had to do. Haim then had a minor role in the television film Merlin: The Quest Begins. In 1997, he appeared in Never Too Late and the sequel to Demolition High, Demolition University (on which he was credited as an executive producer).
Haim nearly went broke after he pulled out of the film Paradise Bar in 1996. He was sued by Lloyd's of London for $375,000 for failing to disclose his drug addiction as a pre-existing medical condition on the insurance form. Haim filed for Chapter 11 bankruptcy protection in July 1997. According to the bankruptcy report, he owed $100,000 to the IRS, and had $100,000 in outstanding debts. His listed assets included $100 in cash, the red 1987 Alfa Romeo Spider featured in Corey Haim: Me, Myself, and I, $750 worth of clothing, a $31,000 pension fund, and royalty rights worth $7,500. At this point, the film roles evaporated.
In 1999, Haim shot a troubled low-budget independent film called Universal Groove in Montreal, using then-emerging digital technology. He played a film director interacting with eight characters over the course of one night on the techno club scene. Haim's return to Canada was newsworthy, with the shoot garnering local press interest and reporters from People magazine visiting the set. However, the film experienced fatal post-production problems, and stolen footage was leaked on the internet. Over eight years later, the filmmakers finally self-released a reconstructed version of the film online.
Early 2000s
Haim attempted to return to the industry in 2000 with the direct-to-video thriller, Without Malice, with Jennifer Beals and Craig Sheffer. He hoped that playing the role of an ex-addict who conceals a murder with his sister's fiancée would offer him a transition from teen fare. The film lensed in Waskesiu, Saskatchewan, where crew members recalled Haim's propping up the town's only bar until the early hours. Haim would reportedly halt production to call Toronto and check if his dog was dead, and sudden medical incidents required the filling of emergency prescriptions.
He spent time in rehab, where he was put on prescription medication, which he began to abuse.
In a 2004 interview published in The Sun, Haim said:
I started on the downers which were a hell of a lot better than the uppers because I was a nervous wreck. But one led to two, two led to four, four led to eight, until at the end it was about 85 a day—the doctors could not believe I was taking that much. And that was just the Valium—I'm not talking about the other pills I went through.
Haim wound up entering rehab fifteen times for his drug addiction, though despite reports, he did not suffer a drug induced stroke or fall into a coma according to Judy Haim. On August 10, 2001, Haim's mother found him unconscious at his Los Angeles bungalow. He was rushed to the UCLA Medical Center where doctors managed to stabilize him. Two weeks earlier, from July 23, 2001, Haim had spent some time in Sherman Oaks Hospital. He did not have health insurance, and was left gaunt and debilitated. Forced to foot the medical bills, he attempted to support himself by selling clumps of his hair and an extracted molar on eBay. The tooth reached $150 before being pulled from the listings in line with eBay's restrictions on the sale of body parts.
In 2001, Haim was the subject of an E! True Hollywood Story. Airing on October 17, it showed him living in a spartan apartment above a garage in Santa Monica with his mother. Haim was disoriented and unintelligible for some of his interviews. He was seen compiling a promotional clip reel for casting agents, and a pawnbroker recalled his begging for $3 to buy a slice of pizza. Feldman, himself now clean, spoke on the program about his attempts to help Haim kick the habit, and moved him into his house in October 2001. Aged 29, Haim spent four days at Michael Jackson's Neverland Ranch with Feldman.
Feldman later said of Haim: "He made so many attempts at suicide. He's OD'd so many times. I mean, I can't begin to tell you, having him foaming at the mouth, coming downstairs and finding him that way and drooling and not able to speak, and me, having to put charcoal down his throat so that he could breathe." Able to poke fun at himself, Haim made a cameo appearance in David Spade's Dickie Roberts: Former Child Star, a film about a former child star, which included an array of actual former child stars, including Feldman. Haim also appeared in spoof horror movie The Back Lot Murders, alongside Priscilla Barnes.
In 2002, he guest-starred as himself in an episode of the Canadian television series Big Wolf on Campus.
He was the subject of a 2004 song by the Irish band, The Thrills, called "Whatever Happened to Corey Haim?". Haim answered the question: "For eight and a half years, I was just watching movies, and just staying in bed and just eating food and just, you know, being just miserable."
Haim later spoke further on Larry King Live about his period out of the spotlight, stating that he did not leave his apartment for three and a half years, and ballooned to 302 pounds.
I didn't like looking in the mirror anymore. I couldn't do it. And tying my shoe was impossible anyway, because I couldn't honestly rest my arms. I think I have an addiction to pretty much everything. I mean, I have to be very careful with myself as far as that goes... I'll probably be a chronic relapser for the rest of my life.
Comeback and final years
By 2004, Haim appeared to have overcome his drug habit after his mother persuaded him to return to Toronto with her and resettle there. In response to a "where are they now?" query, he said: "I'm clean, sober, humble and happy."
In 2006, he was ranked #8 on VH1's Greatest Teen Stars. In December that year, Haim began taping a reality show titled The Two Coreys, which reunited him with Feldman. Both were credited as executive producers, and had a measure of creative input. The show premiered on the A&E Network on July 29, 2007, with a second season starting on June 22, 2008. At its advent, Haim bought himself and Feldman matching Tiffany rings, "for our show, for life, for everything... matching actor-buddy rings."
The show's premise revolved around Haim living in Feldman's house with Feldman and Feldman's wife, while trying to get his career back on track. The dynamics of the threesome were conceived in the style of the film You, Me and Dupree. Footage showed the ravages of Haim's habit on his body, and his appearance was unrecognizable from his younger self. Although acknowledged as partially scripted, the show eventually took on a darker life of its own after Haim relapsed and his prescription drug abuse became apparent.
The disintegrating relationship between the former best friends prompted a six-month hiatus before the second season. Haim was nominated for a Viewer's Choice Award at the 22nd Annual Gemini Awards in Canada for his role in the show, and voted #8 in the category of "Favourite Canadian" on a TV Series (Not Eligible for a Gemini). In 2007, Haim affirmed: "I want to be the guy they talk about when they talk about comebacks. I want people to learn from me, see I'm human, and understand that I make mistakes just like they do, but it doesn't have to consume you. You've got to walk through the raindrops, and that's what I'm trying to do."
In the first episode of the second season of The Two Coreys, Haim confronted Feldman, saying he had been sexually abused at the age of 14 by one of Feldman's acquaintances. Declining to identify his molester, a 42-year-old man, Haim claimed that a rape situation had continued for two years with Feldman's knowledge. He later stated: "I was very, very awake and very ashamed of what was going on, how I put it, I was just ... coming into Hollywood, man, just a horny little kid, like on drugs, getting fed drugs, man, by vampires." The unexpected confession led to a further rift between Haim and Feldman, and the now unscripted show continued to expose the darker side of their lives as teen stars.
On February 7, 2008, Haim ran a paid advertisement in the Hollywood trade publication Variety alongside a full-page photo, stating: "This is not a stunt. I'm back. I'm ready to work. I'm ready to make amends".
In February 2008, filming commenced in Vancouver for Lost Boys: The Tribe, a direct-to-DVD sequel featuring few of the original cast. Haim wept when he was told on-camera that there was no role for him in the film. He was later scheduled to film a cameo appearance, but turned up on the set obviously under the influence and was unable to remember his lines. His scene only appeared during the closing credits.
Feldman avowed that he would no longer speak to Haim until he got clean. On The Two Coreys Feldman and his wife, along with two other former teen stars, called on Haim in an effort to get him to admit he needed help. "I don't feel that he's a safe person to have around my wife and child at the moment, for a multitude of reasons", Feldman said. Haim stated that he was currently clean and said, "I will always love Corey Feldman, but I lost 105 percent respect for him and his wife."
After the fallout, Haim had a car accident while under the influence during filming, and walked out for good on the show's psychiatrist. Publicly severing his ties with Haim, Feldman stated: "I am not going to watch him destroy himself." A&E canceled The Two Coreys midway through its second season in July 2008.
Amid the duo's well-publicized estrangement came unconfirmed reports that Warner Bros. planned to release a Lost Boys 3—with their characters facing off. Feldman was confirmed to star in, and executive produce, Lost Boys: The Thirst.
In July 2008, Haim completed filming on the gambling comedy Shark City in Toronto with Vivica A. Fox, Carlo Rota and David Phillips. By late July, Haim had become destitute and homeless in Los Angeles. He was taken in by singer-songwriter G Tom Mac, who wrote "Cry Little Sister" for The Lost Boys soundtrack. They developed an idea for a reality show called Lost Boy Found, documenting Haim's addiction and recovery through music at Mac's studio, where he had been given a place to stay. Mac pledged that if Haim stayed clean, he would allow him to come on tour and perform with him. A pilot was filmed, in which Haim said: "I'm broke and I'm homeless and I didn't expect myself to be in this situation—ever." On January 6, 2009, Haim and Mac did a two-hour internet radio interview to promote the show. At one point, Mac stated that he thought Haim was going to die from withdrawal complications that day, but he had stabilized. He also reported that there were cameras in the room with them. The show was not picked up.
In 2009, the actioner Crank: High Voltage was released, which saw Haim sporting a blond mullet alongside Jason Statham, Amy Smart and Dwight Yoakam. Haim completed two films scheduled for a 2010 release: the thriller American Sunset, in which he played a man who is abducted in the search for his missing wife, and Decisions, shot in December 2009, in which his character is a cop working with troubled kids.
Haim was reportedly attached to several films scheduled to go into production in 2010. He was cast as a chemical engineer in SAD (Standard American Diet), an anti-FDA film about the food industry. Though he allegedly loved the script, plans to shoot a trailer with Haim in the fall of 2009 failed to materialize. Haim was set to star in the romantic comedy The Vegetarian Hunter as a hunter who becomes a vegetarian for the love of a woman, which planned to shoot in upstate New York. He was attached to play a murderer who mimics his father's killing sprees in the Louisiana-set slasher film The Pick-Up, and set to appear as a scavenger in a small town run by a deadly cult in the horror movie Ratred 3D. Haim was cast as a janitor in the comedy The Science Of Cool, which was in pre-production at the time of his death.
Haim was also slated to direct two films: The Throwaways, a political thriller following the fate of homeless people presumed to have vanished, and A Detour in Life, which he was set to both star in and direct. The film was described as a portrait of a man who sinks into alcoholism after his fiancée dies in a horse-riding accident, but who sobers up after rediscovering love with a teacher.
After American Sunset wrapped in New Brunswick, Canada on June 18, 2009, Haim had to be extradited back to the United States due to his past drug problems, according to his last agent, with whom he solely had a phone relationship. Haim was forced to pay his attorney each time he traveled back over the border. On the advice of his lawyer, Haim went to an M.D. in California with the goal of sticking to a program to wean off pills without multiple doctors, in order to demonstrate that he was working towards getting clean. Haim's agent stated that the doctor was reluctant to drop Haim from his current level to zero pills, fearing a seizure, and took him to an addiction specialist to get mental help: "This guy prescribed Corey four prescriptions. I think it was five days prior to when Corey passed."
Dr. Drew Pinsky, addiction specialist and host of the reality show Celebrity Rehab, said of Haim: "Dozens, if not hundreds, of people reached out to me about their concerns about him." Attempts were made up until Haim's death to get him on the show. In his final days, Haim was working on The Dead Sea, a film in which mercenaries on a naval ship are trapped by zombies. He requested a "clean set" from producers to reduce temptation, though his fellow cast members commented on his hyperactivity and need for affection. Haim came to the set on his days off.
Before his death, Haim had reconciled with Feldman off-camera. The two were spending time together developing a sequel to License to Drive called License to Fly, a project of Haim's conception.
Personal life
Haim never married or had any children. He was involved with Who's the Boss actress Alyssa Milano from 1987 to 1990. Milano and her parents, together with his manager at the time, unsuccessfully tried to get Haim help for his addiction.
In 2011, Feldman claimed that a "Hollywood mogul" who abused Haim was to blame for his death. The 2013 memoir by Corey Feldman, Coreyography, details the sexual abuse he and Haim suffered as young actors in the film industry; during the filming of Lucas, Feldman stated that Haim "allowed himself to be sodomized," and "had been tricked into engaging in a painful session of anal sex by a man on the movie set. The man told Haim that sex between men and boys was normal in Hollywood, saying that 'all the guys in the entertainment world do it.' After this experience, Haim proposed the idea to Feldman that they should be engaging in that with each other as well. Feldman turned him down, explaining that was not 'just what guys do' and that children should not be having those kinds of interactions with adults."
Lala Sloatman co-starred with Haim in Watchers (1988) and Dream a Little Dream (1989), and they dated on and off for two years at the peak of his fame.
He was so funny and jovial—we got along really well and laughed a lot and played a lot. He was super spontaneous and had an appetite to do anything at the drop of a hat. Almost to a fault in terms of purchasing things. He would buy a new car out of nowhere. We would do laser tag and paintball...
Everyone was mad for him. He'd disappear nine days at a time. I found out later what was going on with him. He was getting into drugs. It was so heartbreaking.
He was engaged to Baywatch actress Nicole Eggert, with whom he starred in Blown Away (1992) and Just One of the Girls (1993). Eggert is credited with helping to save Haim's life at least once by taking him to hospital to detox during a "narcotic rush", although she herself has said: "I spent a lot of nights in emergency rooms with him. I don't think that I saved his life, I just think that I was there for him."
Haim was in a relationship with Victoria Beckham in 1995, which ended on mutual terms.
Haim also had a short engagement to actress Holly Fields in 1996. She was left devastated by his passing and remembers Corey for his giving nature. "I remember one time Corey had spent the day at an autograph signing and even though he was completely broke at the time, when he got paid at the end of the day he went straight to Petco and blew all the cash on dog bones and toys. Then Corey went to an animal shelter in Anaheim and he handed out the bones to the dogs, he personally made sure that each and every dog had a bone and a toy. He was such a sweetheart like that and totally generous – to a fault."
Haim was engaged to model Cindy Guyer in 2000. Haim proposed to Guyer two days after they met at a Chicago autograph show. Haim had a year-long relationship with actress Tiffany Shepis, stating in October 2008 that the couple were engaged on May 9, 2009. Shepis moved Haim away to Arizona in 2008, where she "was trying to help him like everybody does, you know? He's a charming kid with a lot of issues."
Death
In the time leading up to his death, Haim shared a month-to-month rental located at the Oakwood Apartments between Burbank and the Hollywood Hills with his mother, who had breast cancer at the time. Christopher Ameruoso, Haim's neighbor for a year, said Haim sometimes could be seen wandering around the complex, "looking for companionship, looking for friends."
On March 10, 2010, after Haim's mother phoned 9-1-1, paramedics took Haim from their home to Providence Saint Joseph Medical Center in Burbank, where he was pronounced dead at 2:15 a.m. He was 38 years old. Los Angeles police stated that his death appeared to be an accidental overdose although no fewer than four different bottles containing Valium, Vicodin, Soma (a muscle relaxant) and Haloperidol (an antipsychotic) were retrieved, later confirmed as needing to be prescribed by a specialist to acquire. It emerged that Haim had illegally used aliases to procure over 553 prescription pills in the 32 days prior to his death, having "doctor-shopped" seven different physicians and used seven pharmacies to obtain the supply, all of whom failed due-diligence, and which included 195 Valium, 149 Vicodin, 194 Soma and 15 Xanax.
Haim had been ill with flu-like symptoms for two days before his death. A doctor called on him and took his temperature, but did not suspect serious problems. At one stage, Haim woke his mother and said, "Mom, can you please come and lie next to me, I'm not feeling very good." After he attempted to walk around shortly after midnight, she saw him collapse. Assistant Chief Coroner Ed Winter said: "As he got out of bed he felt a little weak and went down to the floor on his knees."
The Los Angeles County Coroner's Office ruled that Haim's death was due to pneumonia. Prior to the official autopsy reports being released publicly, Haim's mother stated that the coroner had given her a "courtesy call" to state his preliminary findings that Haim died of pulmonary edema and was suffering from an enlarged heart and water in the lungs, typical signs of drug abuse. Haim's agent discounted the possibility of an overdose, citing his recent drive toward clean living and affirming that he had been completely drug-free for two weeks. However Haim's primary doctor confirmed to Drug Enforcement Administration investigators that Haim was addicted to pain medication.
Haim's death was reported by the worldwide media. For the following week, it tracked amongst the top ten trending topics on Twitter. The 10-minute 9-1-1 call made by Haim's mother was leaked on the internet; in it she was heard saying, "Oh, my God. I think my son is dead", before following the dispatcher's instructions and administering CPR.
Corey Feldman spoke with Larry King on the day of Haim's death, saying:
He was his own enemy. I mean, look, a lot of people that are artists tend to be their own worst enemy because we're passionate people... Most recently he's been, honestly, in the best frame of mind that he's ever been in, in the past year...
Feldman added that Haim had died "very destitute" and alone.
In 2011, Feldman told ABC's Nightline that "there's one person to blame in the death of Corey Haim, and that person happens to be a Hollywood mogul". He claimed that the sexual abuse of Haim had contributed to his early death.
California's Attorney General Jerry Brown announced that his office was investigating Haim's death, saying an unauthorized prescription in his name had been found amongst fraudulent prescription pads ordered from San Diego. On March 17, 2010, Brown announced that an arrest was made in connection with the investigation, which involved doctor identity theft and up to 5,000 illegal prescriptions. While detailed information was not released, officials stated that Haim had obtained Oxycontin via a prescription drug ring. Records showed he had received thousands of pills over the last year of his life, using physicians at offices, urgent-care facilities and emergency rooms. On March 25, 2010, approximately twenty doctors were subpoenaed in connection with Haim's case. Haim claimed to each that he was not seeing any other doctors, and many reported feeling "duped" by him. The doctors told state agents that Haim complained of shoulder pain arising from an accident while shooting a film in Canada. Brown confirmed that Haim had obtained prescriptions for pain medication pertaining to multiple injuries and depression, using his pharmacy visits to solicit additional medication or ask for refills before due dates had expired. Brown called Haim the "poster child" for prescription drug addiction.
Haim died with very little money, and his mother initially announced that the cost of his funeral would be covered by public funds provided by the city of Toronto as is customary in destitute cases. However, city officials stated that no paperwork had been submitted by the family, who entreated fans to help provide for the burial in an online appeal for funds. A $20,000 contribution was made by a memorabilia site to which Haim had sold items over the years, but the company later canceled the cheque after it emerged that the funeral home had stepped in to cover the costs from the outset. Haim's personal effects were put up for auction on eBay by a cast member from A Time to Live, whose listings claimed that the family had asked him to sell the items as they needed money for burial expenses.
A private Jewish funeral ceremony took place on March 16, 2010, at Steeles Memorial Chapel, in Thornhill, Ontario. Both his parents attended, along with 200 friends and family. A dozen fans waited outside. In an open letter written to Haim on the day, Corey Feldman stated his wish to stay away to minimize publicity for the family, saying, "I always feared this day would come."
Haim was buried at Pardes Shalom Cemetery in Maple, Ontario.
On May 4, 2010, the L.A. County Coroner's office autopsy report revealed that Haim died of diffuse alveolar damage and pneumonia, together with hypertrophic cardiomyopathy and coronary arteriosclerosis, ruled a natural death. As to speculation about whether drugs were involved, the coroner stated: "the toxicology report revealed no significant contributing factor."
Though Haim had been one of the world's most bankable actors before he turned 21 due to his roles in Lucas, The Lost Boys and License to Drive, he was omitted from the "In Memoriam" tribute montage at both the 17th Annual Screen Actors Guild Awards and the 83rd Annual Academy Awards in the year following his death. Perceived by the press as a "snub", Haim's omission from the Oscars received widespread media coverage.
The April 2011 premiere of his last film, Decisions, at the Writers Guild Theater included an onstage tribute by Corey Feldman, who said "I think it's great that this is a memorial tonight as well as a film premiere", and thanked the Writers Guild for "giving a memorial that his friends and fans have wanted."
Legacy
Haim was the subject of a TV programme, Autopsy: The Last Hours of Corey Haim, which premiered on November 23, 2016 on the Reelz channel.
Filmography
Actor
2018
Double Switch: 25th Anniversary Edition (Video Game)
as
Eddie
2014
The Dead Sea
as
Oso (credit only)
2011
Decisions
as
Det. Lou Andreas
2010
New Terminal Hotel
as
Jasper Crash
2010
The Hostage Game
as
Tom MacLean
2009
Crank: High Voltage
as
Randy
2008
Lost Boys: The Tribe (Video)
as
Sam Emerson
2003
Dickie Roberts: Former Child Star
as
Corey Haim
2003
Without Malice (TV Movie)
as
Marty
2002
The Backlot Murders (Video)
as
Tony
2000
Big Wolf on Campus (TV Series)
as
Corey Haim
- Blaim It on the Haim (2000) - Corey Haim
1999
Wishmaster 2: Evil Never Dies (Video)
as
Museum Burglar (uncredited)
1998
Merlin (TV Movie)
as
Wilf
1998
PSI Factor: Chronicles of the Paranormal (TV Series)
as
Research Project Intern
- The Egress (1998) - Research Project Intern
1997
Demolition University (Video)
as
Lenny Slater
1997
Fever Lake (Video)
as
Albert
1997
Snowboard Academy (Video)
as
Chris Barry
1997
Batman & Robin
as
Biker Gang Member (uncredited)
1997
Busted (Video)
as
Clifford
1996
Demolition High (Video)
as
Lenny
1995
Life 101 (Video)
as
Ramsy
1995
Dream a Little Dream 2 (Video)
as
Dinger Holfield
1994
Fast Getaway II (Video)
as
Nelson Potter
1994
Last Resort (Video)
as
Dave
1993
Double Switch (Video Game)
as
Eddie
1993
Just One of the Girls (Video)
as
Chris Calder
1992
Blown Away (TV Movie)
as
Rich
1992
The Double 0 Kid (Video)
as
Lance Elliot
1991
Dream Machine
as
Barry Davis
1991
Fast Getaway (Video)
as
Nelson
1990
Prayer of the Rollerboys
as
Griffin
1989
Dream a Little Dream
as
Dinger
1988
License to Drive
as
Les Anderson
1987
Roomies (TV Series)
as
Matthew Wiggins
- Mid-Term Fever (1987) - Matthew Wiggins
- Obsession (1987) - Matthew Wiggins
- Bobby Midnight (1987) - Matthew Wiggins
- The Ditch (1987) - Matthew Wiggins
- To Tell the Truth (1987) - Matthew Wiggins
- The One That Got Away (1987) - Matthew Wiggins
- Wrestling (1987) - Matthew Wiggins
- Pilot (1987) - Matthew Wiggins
1985
Murphy's Romance
as
Jake Moriarity
1985
A Time to Live (TV Movie)
as
Peter Weisman
1985
Silver Bullet
as
Marty Coslaw
1985
Secret Admirer
as
Jeff Ryan (as Cory Haim)
1984
The Edison Twins (TV Series)
as
Larry
- Dark Horse (1985) - Larry
- Team Rubberknees (1985) - Larry
- Boom Boom Edison (1985) - Larry
- Twinners (1984) - Larry
- Monster on the Bluffs (1984) - Larry
- The Race (1984) - Larry (uncredited)
- The U.F.O. (1984) - Larry
- Diamonds (1984) - Larry (uncredited)
- Dogs (1984) - Larry
- Phantom of the Auditorium (1984) - Larry
Producer
2007
The Two Coreys (TV Series) (executive producer)
1997
Demolition University (Video) (executive producer)
1996
Demolition High (Video) (executive producer)
1995
Life 101 (Video) (associate producer)
1991
Fast Getaway (Video) (associate producer)
Soundtrack
2003
Dickie Roberts: Former Child Star ("Child Stars on Your Television")
Thanks
2018
Guerrilla (Short) (dedicatee)
-
Hollywood, Unapologetic! (TV Series) (grateful acknowledgment - 1 episode, 2017) (the producers wish to thank - 1 episode, 2017)
- How Hollywood's Pay-to-Play Patriarchy Feeds an Industry of Dysfunction Through Desperation and Intimidation (2017) - (grateful acknowledgment) / (the producers wish to thank)
2011
The Girl (in memory of)
2011
Emerging Past (Video) (special thanks)
2010
The Underground Lounge (TV Series) (in remembrance of - 1 episode)
- Episode #1.8 (2010) - (in remembrance of)
2010
Lost Boys: The Thirst (Video) (dedicated to the memory of)
2005
Space Daze (Video) (special thanks)
2005
Corey Feldman Interview (Video documentary short) (special thanks)
2005
Corey Haim Interview (Video documentary short) (special thanks)
Self
2010
Shark City: Behind the Scenes (Video documentary short)
as
Self
2008
Entertainment Tonight Canada (TV Series)
as
Self
- On the set of Corey Haim's new film "Shark City" (2008) - Self
2007
The Two Coreys (TV Series)
as
Self
- Crash (2008) - Self
- Hang Ups (2008) - Self
- Intervention (2008) - Self
- Career Moves (2008) - Self
- Role Models (2008) - Self
- All You Need Is Love (2008) - Self
- Lost Boy (2008) - Self
- Making Amends (2008) - Self
- Couples Therapy (2008) - Self
- Showdown (2008) - Self
- The Clip Show (2007) - Self
- Fly Away Haim (2007) - Self
- The Two Coreys (2007) - Self
- The Great Escape (2007) - Self
- Wing Man (2007) - Self
- Surprise Party (2007) - Self
- Cold Turkey (2007) - Self
- Reunited (2007) - Self
- Lost Boys (2007) - Self
2008
eTalk Daily (TV Series)
as
Self
- Episode dated 28 July 2008 (2008) - Self
2008
Entertainment Tonight (TV Series)
as
Self
- Episode dated 18 June 2008 (2008) - Self
2007
Biography (TV Series documentary)
as
Self
- The Coreys (2007) - Self
2007
Bloodsucking Cinema (TV Movie documentary)
as
Self
2007
Larry King Live (TV Series)
as
Self
- Corey Feldman and Corey Haim (2007) - Self
2006
Bullrun: Cops, Cars & Superstars III (TV Series)
as
Self
2006
Robot Chicken (TV Series short)
as
Self / Teacher / Man
- Federated Resources (2006) - Self / Teacher / Man (voice)
2005
The Greatest (TV Series documentary)
as
Self
- 100 Greatest Kid Stars (2005) - Self
2005
Corey Haim Interview (Video documentary short)
2004
The Lost Boys: A Retrospective (Video documentary short)
as
Self
2002
Child Stars (TV Special)
as
Self
2001
E! True Hollywood Story (TV Series documentary)
as
Self
- Corey Haim (2001) - Self
1999
Late Show with David Letterman (TV Series)
as
Self - Cameo
- Episode #6.111 (1999) - Self - Cameo
1992
The 37th Annual Thalians Ball (TV Special)
as
Self
1992
Going Live! (TV Series)
as
Self
- Episode #5.16 (1992) - Self
1989
Me, Myself and I (Video documentary short)
as
Self
1989
Steven Spielberg: An American Cinematheque Tribute (TV Special)
as
Self
1989
The Arsenio Hall Show (TV Series)
as
Self
- Episode #1.44 (1989) - Self
1988
The Starlight Annual Foundation Benefit (TV Special)
as
Self
Archive Footage
2020
Staunch T.V. (TV Series)
as
Self
- BEST & WORST of the 2 COREYS! (2020) - Self
- Seth Green & Corey Haim (2020) - Self
2017
Ok! TV (TV Series)
as
Self
- Episode #7.202 (2020) - Self
- Episode #3.32 (2017) - Self
2020
My Truth: The Rape of Two Coreys (Documentary)
as
Self
2019
Hollywood's Stories (TV Series documentary)
as
Self
- Child and Teens Abuse in Hollywood (2019) - Self
2019
Leaving Neverland: The Aftermath (Documentary)
as
Self
2010
Entertainment Tonight (TV Series)
as
Self
- Episode #37.102 (2018) - Self
- Episode #37.101 (2018) - Self
- Episode dated 10 March 2010 (2010) - Self
2016
Autopsy: The Last Hours of (TV Series documentary)
as
Self
- Corey Haim (2016) - Self
2014
An Open Secret (Documentary)
as
Self (uncredited)
2010
Lost Boys: The Thirst (Video)
as
Sam Emerson (uncredited)
2007
The Angry Video Game Nerd (TV Series)
as
Eddie
- Sega CD (2007) - Eddie (uncredited)
2006
100 Greatest Teen Stars (TV Mini Series documentary)
as
Self
2005
50 Cutest Child Stars: All Grown Up (TV Movie documentary)
as
Self
2002
I Love the '80s (TV Mini Series documentary)
as
Self
- 1987 (2002) - Self
1989
Buy Me That! A Kids' Survival Guide to TV Advertising (Video short)
as
Self
References
Corey Haim Wikipedia
(Text) CC BY-SA