Occupation

Actress




Height

1.6 m




Role

Actress





Name

Nicole Eggert




Years active

1979–present




Parents

Gina Eggert, Rolf Eggert







Full Name

Nicole Elizabeth Eggert




Born

January 13, 1972 (age 51) (

1972-01-13

) Glendale, California, U.S.


Spouse

Justin Herwick (m. 2000–2002)


Children

Dilyn Herwick, Keegan Eggert




Movies and TV shows

Baywatch, Charles in Charge, Blown Away, Holiday Switch, Baywatch: Hawaiian Wedding


Similar People

Yasmine Bleeth, Justin Herwick, Corey Haim, Erika Eleniak, Josie Davis


Profiles




Twitter
Why nicole eggert left baywatch where are they now own
Nicole Elizabeth Eggert (born January 13, 1972) is an American actress. Her notable roles include Jamie Powell on the situation comedy Charles in Charge and Summer Quinn on the television series Baywatch. In 1999, Nicole guest starred on Boy Meets World. She has made several Christmas movies that premiered on Lifetime. Eggert was most recently a contestant on the VH1 reality show Celebrity Fit Club and came in second on ABC's celebrity diving show Splash.
Contents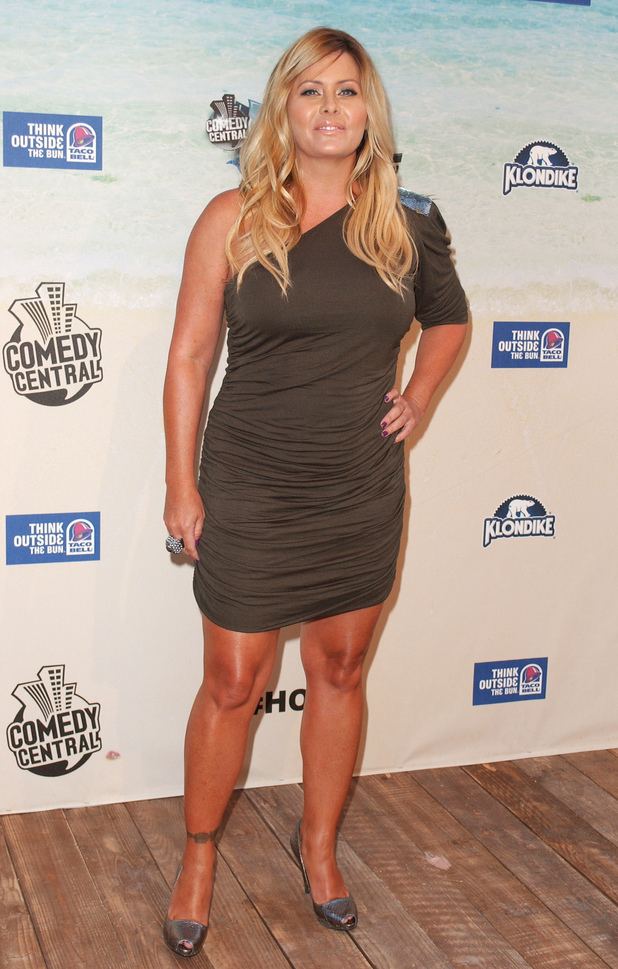 Nicole eggert remembers haim
Early life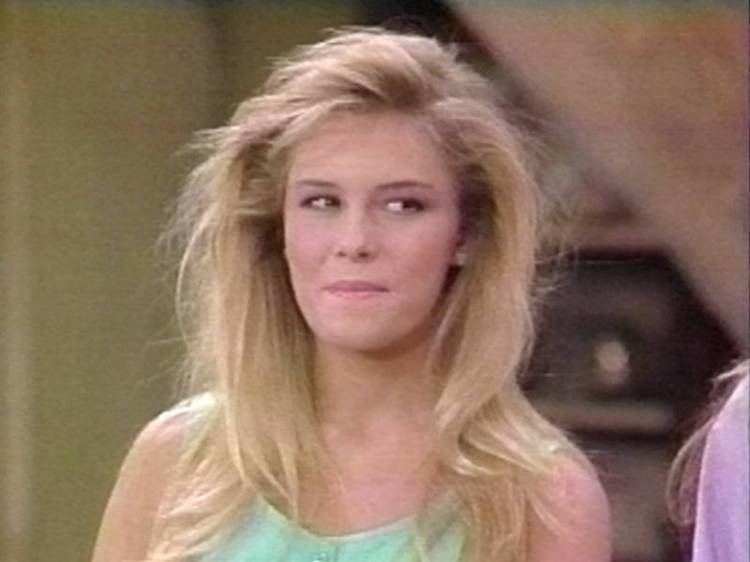 Eggert was born in Glendale, California. Her mother, Gina Duncan, is a British-born talent agent, and her father, Rolf Eggert, was a German-born canning company executive. Eggert's quest for stardom started when her mother entered her in beauty contests. At age five, Eggert was Miss Universe in the petite division. An agent saw her and offered her a role in a Johnson's Baby Shampoo commercial.
Career
In 1980, at age eight, Eggert landed a role in the movie Rich and Famous, opposite Jacqueline Bisset and Candice Bergen, playing Bergen's character's young daughter.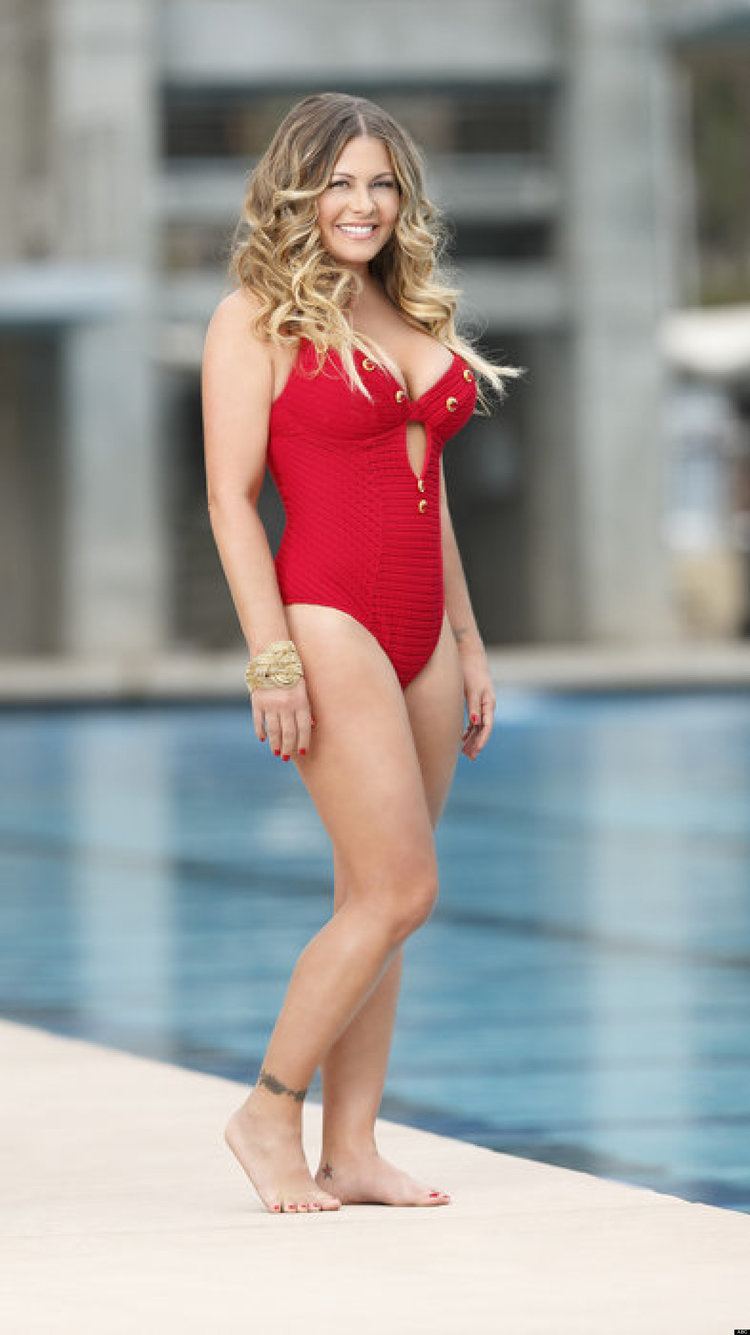 Also in 1980, Eggert provided the voice of Dennis's arch snobby rival Margaret in Dennis the Menace in Mayday for Mother, which was the first animated adaptation in the Dennis the Menace trilogy.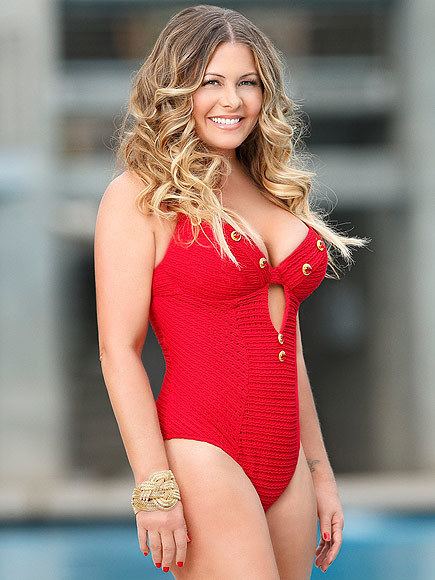 Eggert had a recurring role on Who's the Boss? from 1985–1986 as Marci Ferguson, who was a friend of Samantha Micelli (Alyssa Milano). In January 1987, she starred on the situation comedy Charles in Charge as Jamie Powell. In 1989, she hosted the Nickelodeon Kids' Choice Awards with Wil Wheaton. That same year, she was the first guest star to appear on The Super Mario Bros. Super Show!. She starred as Alexa Adams in the film adaptation of Danielle Steel's Secrets which released in 1992. She was featured as one of the many lifeguards on seasons 3 and 4 on the syndicated series Baywatch. She appeared on the series from 1992 to 1994 and was originally supposed to be on a Baywatch spin-off (she returned to Baywatch for the reunion movie Baywatch: Hawaiian Wedding (2003)). She appeared on Married... with Children in episode "Enemies" (opposite of the series Friends) as Shannon (1996), intended to be a back-door pilot for a spin-off.
Eggert appears on the cover of the debut album Lemonade and Brownies of rock band Sugar Ray.
In 2004, Eggert played the role of Ginger in the first edition of the TBS network's The Real Gilligan's Island reality show. She appeared on Scott Baio Is 45...and Single (featuring her Charles in Charge co-star) in 2007.
On September 23, 2009, VH1 announced Eggert's participation in the winter 2010 season of Celebrity Fit Club.
In 2010, Eggert appeared on the Comedy Central Roast of David Hasselhoff.
In 2013, Eggert was added to the cast of Splash, the celebrity diving show on ABC. In April, it was reported she was injured during the taping of an episode. In the days following, she denied sustaining any serious injury.
In 2014, Eggert began a new career as the owner-operator of an ice-cream truck, describing it as a "Family run business bringing a fun, unique, and innovative twist to the ice cream man."
Personal life
Eggert was engaged to Canadian actor Corey Haim, with whom she starred in Blown Away (1992), The Double 0 Kid (1992) and Anything for Love (1993). Eggert is credited with helping to save Haim's life at least once by taking him to the hospital to detox during a 'narcotic rush', although she has said: "I spent a lot of nights in emergency rooms with him. I don't think that I saved his life, I just think that I was there for him."
Eggert was married to actor Justin Herwick from 2000 to 2002. They have a daughter together, Dilyn.
She gave birth to her second daughter, Keegan, in July 2011.
On April 21, 2015, she appeared on the television series Botched for a breast reduction.
Filmography
Actress
2019
Robot Chicken (TV Series short)
as
Marion Ravenwood / Ilsa Haupstein
- Musya Shakhtyorov in: Honeyboogers (2019) - Marion Ravenwood / Ilsa Haupstein (voice)
2016
Silent Sounds: The Diary (Short)
as
Lean Savis
2014
Heartbreakers (TV Mini Series)
as
Jayne Leebrick
- Tainted Love (2014) - Jayne Leebrick
2014
Where's the Love? (TV Movie)
as
Paige
2014
The Dog Who Saved Easter
as
Gabrielle (voice)
2010
Turbulent Skies (TV Movie)
as
Samantha Woodard
2009
Nicole Eggert Is Back in Baywatch (Video)
2009
Phantom Racer (TV Movie)
as
Tammy
2008
Past Lies (TV Movie)
as
Kim Furs
2008
A Christmas Proposal (TV Movie)
as
Lisa
2007
Holiday Switch (TV Movie)
as
Paula Ferguson
2006
Dead Lenny (Video)
as
Sally Long
2006
Lightspeed (TV Movie)
as
Beth
2006
Cattle Call
as
Laurel Canyon
2004
What Lies Above
as
Diana Pennington
2004
Decoys
as
Detective Amanda Watts
2003
Devil Winds (TV Movie)
as
Julia Merrow
2003
Wall of Secrets (TV Movie)
as
Paige Emerson
2003
Baywatch: Hawaiian Wedding (TV Movie)
as
Summer
2002
Thank You, Good Night
as
Janine
2001
Gilmore Girls (TV Series)
as
Aubrey
- Like Mother, Like Daughter (2001) - Aubrey
2000
Murder Seen (TV Movie)
as
Zoey Drayden
2000
Submerged
as
Tiffany Stevens
2000
The Outer Limits (TV Series)
as
Sarah Burnham
- Revival (2000) - Sarah Burnham
1999
Boy Meets World (TV Series)
as
Bridget
- Pickett Fences (1999) - Bridget
1999
Sleeping Beauties (Short)
as
Sno Blo Band
1997
Pink as the Day She Was Born
as
Tiffany
1997
The Big Easy (TV Series)
as
Laurel Attery
- A Streetcar with Desire (1997) - Laurel Attery
1997
Duckman: Private Dick/Family Man (TV Series)
- Vuuck, as in Duck (1997) - (voice)
1997
The Price of Kissing
as
Annette
1996
Clueless (TV Series)
as
Summer Bonet
- Kiss Me Kip (1996) - Summer Bonet
1996
Married... with Children (TV Series)
as
Shannon
- Enemies (1996) - Shannon
1996
Frequent Flyer (TV Movie)
as
Miriam Rawlings
1995
Melissa
as
Melissa Anderson
1995
Amanda & the Alien (TV Movie)
as
Amanda Patterson
1995
Burke's Law (TV Series)
as
Chelsea Rudd
- Who Killed the Gadget Man? (1995) - Chelsea Rudd
1995
The Demolitionist
as
Alyssa Lloyd
1994
Heaven Help Us (TV Series)
as
Natalie
- The Temptress (1994) - Natalie
1992
Baywatch (TV Series)
as
Summer Quinn
- Guys & Dolls (1994) - Summer Quinn
- Trading Places (1994) - Summer Quinn
- The Life You Save (1994) - Summer Quinn
- Western Exposure (1994) - Summer Quinn (credit only)
- Rescue Bay (1994) - Summer Quinn
- The Falcon Manifesto (1994) - Summer Quinn
- Mirror, Mirror (1994) - Summer Quinn
- Coronado del Soul: Part 2 (1994) - Summer Quinn
- Coronado del Soul: Part 1 (1994) - Summer Quinn
- The Red Knights (1994) - Summer Quinn
- Second Time Around (1994) - Summer Quinn
- The Child Inside (1993) - Summer Quinn (credit only)
- Tower of Power (1993) - Summer Quinn (credit only)
- Ironman Buchannon (1993) - Summer Quinn
- Submersion (1993) - Summer Quinn (credit only)
- Tentacles: Part 2 (1993) - Summer Quinn (credit only)
- Tentacles: Part 1 (1993) - Summer Quinn
- Sky Rider (1993) - Summer Quinn
- Blindside (1993) - Summer Quinn (credit only)
- Lover's Cove (1993) - Summer Quinn
- Race Against Time: Part 2 (1993) - Summer Quinn
- Race Against Time: Part 1 (1993) - Summer Quinn
- Fatal Exchange (1993) - Summer Quinn
- Kicks (1993) - Summer Quinn
- Shattered: Part 2 (1993) - Summer Quinn
- Shattered: Part 1 (1993) - Summer Quinn (credit only)
- Stakeout at Surfrider Beach (1993) - Summer Quinn
- The Tower (1993) - Summer Quinn
- Vacation: Part 2 (1993) - Summer Quinn
- Vacation: Part 1 (1993) - Summer Quinn
- Strangers Among Us (1993) - Summer Quinn
- Island of Romance (1993) - Summer Quinn (credit only)
- A Matter of Life and Death (1993) - Summer Quinn
- Dead of Summer (1992) - Summer Quinn
- Lifeguards Can't Jump (1992) - Summer Quinn (credit only)
- Masquerade (1992) - Summer Quinn (credit only)
- Princess of Tides (1992) - Summer Quinn (credit only)
- Point Doom (1992) - Summer Quinn (credit only)
- Showdown at Malibu Beach High (1992) - Summer Quinn
- Pier Pressure (1992) - Summer Quinn
- Rookie of the Year (1992) - Summer Quinn
- Tequila Bay (1992) - Summer Quinn
- River of No Return: Part 2 (1992) - Summer Quinn
- River of No Return: Part 1 (1992) - Summer Quinn
1993
Just One of the Girls (Video)
as
Marie Stark
1992
Blown Away (TV Movie)
as
Megan
1992
The Double 0 Kid (Video)
as
Melinda
1992
Home Fires (TV Series)
as
Libby Kramer
- Sibling Revelry (1992) - Libby Kramer
- A Bench Too Far (1992) - Libby Kramer
- Fathers and Sons (1992) - Libby Kramer
- Marriage by the Book (1992) - Libby Kramer
- Madonna and Child Reunion (1992) - Libby Kramer
- Trojan Horse (1992) - Libby Kramer
1992
Secrets (TV Movie)
as
Alexa Adams
1991
What a Dummy (TV Series)
- Bringing Up Baby (1991)
1987
Charles in Charge (TV Series)
as
Jamie Powell
- Charles Be DeMille (1990) - Jamie Powell
- Fair Exchange (1990) - Jamie Powell
- Seeing Is Believing (1990) - Jamie Powell
- Almost Family (1990) - Jamie Powell
- Teacher's Pest (1990) - Jamie Powell
- La Cage Aux Fools (1990) - Jamie Powell
- Dead Puck Society (1990) - Jamie Powell
- Lost Resort (1990) - Jamie Powell
- Frankie and Mommy (1990) - Jamie Powell
- All That Chaz (1990) - Jamie Powell
- Up Your I.Q. (1990) - Jamie Powell
- Let's Quake a Deal (1990) - Jamie Powell
- Don't Rock the Vote (1990) - Jamie Powell
- Brain Man (1990) - Jamie Powell
- Buddy Flips a Disc (1990) - Jamie Powell
- Daffy Doc (1990) - Jamie Powell
- Advice and Contempt (1990) - Jamie Powell
- Child Hoods (1990) - Jamie Powell
- Paper Covers Rock (1990) - Jamie Powell
- Baby Bummer (1990) - Jamie Powell
- Judge Not Lest Ye Beheaded (1990) - Jamie Powell
- There's a Girl in My Ficus (1990) - Jamie Powell
- Out with the in Crowd (1990) - Jamie Powell
- Three Dates & A Walnut (1990) - Jamie Powell
- Get Thee to a Nuttery (1990) - Jamie Powell
- Summer Together, Fall Apart (1989) - Jamie Powell
- Big Bang (1989) - Jamie Powell
- Bad Boy (1989) - Jamie Powell
- It's a Blunderfull Life (1989) - Jamie Powell
- Aunt Vanessa (1989) - Jamie Powell
- Triple Threat (1989) - Jamie Powell
- Buddy's Daddy (1989) - Jamie Powell
- The Organization Man (1989) - Jamie Powell
- Walter's War (1989) - Jamie Powell
- A Sting of Pearls (1989) - Jamie Powell
- Room at the Bottom (1989) - Jamie Powell
- Curing the Common Cult (1989) - Jamie Powell
- Charles Splits: Part 2 (1989) - Jamie Powell
- Charles Splits: Part 1 (1989) - Jamie Powell
- Poetic License (1989) - Jamie Powell
- Still at Large (1989) - Jamie Powell
- Second Banana (1989) - Jamie Powell
- A Fish Called Buddy (1989) - Jamie Powell
- Chargin' Charles (1989) - Jamie Powell
- Ladies' Night Out (1989) - Jamie Powell
- Walter Gets a Dodo (1989) - Jamie Powell
- Fatal Obsession (1989) - Jamie Powell
- Yesterday Cafe (1989) - Jamie Powell
- Adam See, Adam Do (1989) - Jamie Powell
- Duelling Presleys (1989) - Jamie Powell
- Ninny and the Professor (1989) - Jamie Powell
- No Nukes Is Good Nukes (1988) - Jamie Powell
- Barbelles (1988) - Jamie Powell
- May the Best Man Lose (1988) - Jamie Powell
- The Heart Burglar (1988) - Jamie Powell
- The Blackboard Bungle (1988) - Jamie Powell
- The Boy Who Loved Women (1988) - Jamie Powell
- Where the Auction Is (1988) - Jamie Powell
- Runaround Charles (1988) - Jamie Powell
- Berkling Up Is Hard to Do (1988) - Jamie Powell
- Dutiful Dreamer (1988) - Jamie Powell
- Hero Today, Gone Tomorrow (1988) - Jamie Powell
- Getting In (1988) - Jamie Powell
- Five Easy Pizzas (1988) - Jamie Powell
- Trading Papers (1988) - Jamie Powell
- Sarah Steps Out (1988) - Jamie Powell
- The Buddy System (1988) - Jamie Powell
- The Pickle Plot (1988) - Jamie Powell
- Dear Charles (1988) - Jamie Powell
- Bottle Baby (1988) - Jamie Powell
- Poppa, the Sailor Man (1988) - Jamie Powell
- The Extremely Odd Couple (1988) - Jamie Powell
- Role Model (1988) - Jamie Powell
- Infatuation (1988) - Jamie Powell
- Speechless (1988) - Jamie Powell
- Dorm Warnings (1988) - Jamie Powell
- Piece of Cake (1988) - Jamie Powell
- Yule Laff (1988) - Jamie Powell
- The Undergraduate (1987) - Jamie Powell
- Her Brother's Keeper (1987) - Jamie Powell
- Lillian Putts Around (1987) - Jamie Powell
- Baby Doll (1987) - Jamie Powell
- A Job from Heck (1987) - Jamie Powell
- Twice Upon a Time: Part 2 (1987) - Jamie Powell
- Twice Upon a Time: Part 1 (1987) - Jamie Powell
- U. F. Oh No! (1987) - Jamie Powell
- The Case of the Mock Turtle Mystery (1987) - Jamie Powell
- Weekend Weary (1987) - Jamie Powell
- Mama Mia (1987) - Jamie Powell
- A Date from Heck (1987) - Jamie Powell
- Isn't That What's Her Face? (1987) - Jamie Powell
- Buddy in Charge (1987) - Jamie Powell
- Music, Music, Mayhem (1987) - Jamie Powell
- Dating (1987) - Jamie Powell
- Trade Off (1987) - Jamie Powell
- Pizza Parlor Protest (1987) - Jamie Powell
- A Fox in the Henhouse (1987) - Jamie Powell
- Buddy Comes to Dinner (1987) - Jamie Powell
- American Teen (1987) - Jamie Powell
- The Loan Arranger (1987) - Jamie Powell
- The Egg and Us (1987) - Jamie Powell
- Feud for Thought (1987) - Jamie Powell
- The Naked Truth (1987) - Jamie Powell
- Amityville (1987) - Jamie Powell
1984
CBS Schoolbreak Special (TV Series)
as
Heidi
- The Fourth Man (1990) - Heidi
- Dead Wrong: The John Evans Story (1984)
1990
The Haunting of Morella
as
Morella / Lenora
1989
The Super Mario Bros. Super Show! (TV Series)
as
Nicole Eggert
- Neatness Counts/The Bird! The Bird! (1989) - Nicole Eggert
1985
The New Leave It to Beaver (TV Series)
as
Charlene Maitland
- What If? (1989) - Charlene Maitland
- Dear Pen Pal (1985) - Charlene Maitland
1989
Kinjite: Forbidden Subjects
as
DeeDee
1985
Who's the Boss? (TV Series)
as
Marci Ferguson
- Wedding Bells? (1986) - Marci Ferguson
- The Hickey (1986) - Marci Ferguson
- Daddy's Little Montague Girl (1986) - Marci Ferguson
- The Babysitter (1986) - Marci Ferguson
- Junior Executive (1986) - Marci Ferguson
- Ad Man Micelli (1985) - Marci Ferguson
- Keeping Up with Marci (1985) - Marci Ferguson
1986
Omega Syndrome
as
Jessie Corbett
1986
Annihilator (TV Movie)
as
Elyse Jeffries
1986
The Clan of the Cave Bear
as
Middle Ayla
1985
I Dream of Jeannie... Fifteen Years Later (TV Movie)
as
Melissa
1985
Rose Petal Place: Real Friends (TV Movie)
as
The Girl in the Garden
1984
Rose Petal Place (TV Movie)
as
The Girl in the Garden
1983
Hambone and Hillie
as
Marci
1982
T.J. Hooker (TV Series)
as
Chrissie Hooker
- Payday Pirates (1983) - Chrissie Hooker
- Sweet Sixteen and Dead (1983) - Chrissie Hooker
- Terror at the Academy (1982) - Chrissie Hooker
- God Bless the Child (1982) - Chrissie Hooker
- The Protectors (1982) - Chrissie Hooker
1982
McClain's Law (TV Series)
as
Katie Walsh
- The Last Hero (1982) - Katie Walsh
1981
Fantasy Island (TV Series)
as
Nancy Warner / Amy Watkins
- The Case Against Mr. Roarke/Save Sherlock Holmes (1982) - Nancy Warner
- Chorus Girl/Surrogate Father (1981) - Amy Watkins
1981
Someday You'll Find Her, Charlie Brown (TV Short)
as
Loretta (voice)
1981
Today's F.B.I. (TV Series)
1981
Rich and Famous
as
Debby - Age 8
1981
Dennis the Menace in Mayday for Mother (TV Movie)
as
Margaret (voice)
1979
When She Was Bad... (TV Movie)
as
Robbie Morgan
1979
When Hell Was in Session (TV Movie)
as
Mary Beth Denton #2
Producer
-
Baywatch: The Documentary (Documentary) (producer) (completed)
Thanks
1993
Baywatch: Lifeguard Potential (Video documentary short) (thanks)
Self
-
Baywatch: The Documentary (Documentary) (completed)
as
Self
2022
The Bachelor (TV Series)
as
Self
- Episode #26.3 (2022) - Self
2020
Paparazzi X-Posed (TV Series)
as
Self
- The Money Shot (2020) - Self
2018
The Dr. Oz Show (TV Series)
as
Self
- Breaking News: Nicole Eggert's Sexual Abuse Allegations Against Scott Baio (2018) - Self
2018
Megyn Kelly Today (TV Series)
as
Self
- Episode #1.92 (2018) - Self
2017
Battle of the Network Stars (TV Mini Series)
as
Self - Contestant
- TV Lifeguards vs. Trouble Makers (2017) - Self - Contestant
2014
Inside Edition (TV Series documentary)
as
Self
- Dani Mathers Speaks Out (2017) - Self
- "Baywatch" to Ice Cream Truck Driver (2014) - Self
2015
Botched (TV Series)
as
Self
- Boob-Watch (2015) - Self
2015
Oprah: Where Are They Now? (TV Series)
as
Self
- Baywatch (2015) - Self
- Brittany Maynard's Husband/Baywatch Stars/KC & the Sunshine Band (2015) - Self
2014
F.L.U.I.D. (Video)
as
Self
2014
Tattoo Nightmares (TV Series)
as
Self
- Baywatch Bimbo! (2014) - Self
2014
Extra (TV Series)
as
Self
- Episode dated 12 April 2014 (2014) - Self
2010
Entertainment Tonight (TV Series)
as
Self
- Episode dated 8 October 2013 (2013) - Self
- Episode dated 7 October 2013 (2013) - Self
- Episode dated 17 June 2010 (2010) - Self
- Episode dated 26 February 2010 (2010) - Self
- Episode dated 24 February 2010 (2010) - Self
- Episode dated 5 February 2010 (2010) - Self
2013
Splash (TV Series)
as
Self - Contestant
- Episode #1.8 (2013) - Self - Contestant
- Episode #1.7 (2013) - Self - Contestant
- Episode #1.6 (2013) - Self - Contestant
- Episode #1.5 (2013) - Self - Contestant
- Episode #1.4 (2013) - Self - Contestant
- Episode #1.3 (2013) - Self - Contestant
- Episode #1.2 (2013) - Self - Contestant
- Episode #1.1 (2013) - Self - Contestant
2013
What Not to Wear (TV Series)
as
Self
- Nicole Eggert (2013) - Self
2011
Celebrity Ghost Stories (TV Series documentary)
as
Self
- Valerie Harper/Mindy Cohn/Matthew Gray Gubler/Nicole Eggert (2011) - Self
2010
Comedy Central Roasts (TV Series)
as
Self
- Comedy Central Roast of David Hasselhoff (2010) - Self
2010
Sunrise (TV Series)
as
Self
- Episode dated 15 April 2010 (2010) - Self
2010
Celebrity Fit Club (TV Series)
as
Self
- The Punisher (2010) - Self
- The Crucible (2010) - Self
- Mind Over Matter (2010) - Self
- Play to Your Strengths (2010) - Self
- Episode #7.1 (2010) - Self
2010
The Tonight Show with Jay Leno (TV Series)
as
Self - Celebrity Fit Club All-Star
- Episode #18.24 (2010) - Self - Celebrity Fit Club All-Star
2010
Larry King Live (TV Series)
as
Self
- Corey Haim Dead at 38 (2010) - Self
2010
Keeping Up with the Kardashians (TV Series)
as
Self - Actress
- Blame It on the Alcohol (2010) - Self - Actress
2009
Whatever Happened To? (TV Series)
as
Self
- Life Savers (2009) - Self
2008
1 vs. 100 (TV Series)
as
Self
- Episode #2.8 (2008) - Self
2007
Scott Baio Is 45... And Single (TV Series)
as
Self
- Scott Baio Hires a Life Coach: Part 1 (2007) - Self
2006
Celebrity Paranormal Project (TV Series)
as
Self
- Wooden Lucy (2006) - Self
2006
E! True Hollywood Story (TV Series documentary)
as
Self
- Charles in Charge (2006) - Self
2005
I Love the Holidays (TV Special documentary)
as
Self
2005
I Love the 80's 3-D (TV Series documentary)
as
Self
2005
Casting About (Documentary)
as
Self
2005
My Crazy Life (TV Series)
as
Self
- Back to Motherf--king Nature (2005) - Self
2004
The Real Gilligan's Island (TV Series)
as
Self - The Movie Star (2004)
2003
Decoys: Behind the Scenes (TV Movie documentary)
as
Self
2003
Spike TV VGA Video Game Awards (TV Special)
as
Self
2003
Jimmy Kimmel Live! (TV Series)
as
Self
- Episode #1.23 (2003) - Self
2003
F.Y.E! (TV Series documentary)
as
Celebrity Host
- America's Cup (2003) - Celebrity Host
2002
Rendez-View (TV Series short)
as
Self
- Two Words: Shut Up! (2002) - Self
2001
I Love the 1990s (TV Series documentary)
as
Self / Summer Quinn
- I Love 1990 (2001) - Self / Summer Quinn
2001
The Test (TV Series)
as
Self - Panelist
- The Matrimony Test (2001) - Self - Panelist
2000
Celebrity Profile (TV Series documentary)
as
Self
- Scott Baio (2000) - Self
2000
Sexiest Bachelor in America Pageant (TV Special)
as
Self - Judge
1996
Saturday Night Special (TV Series)
as
Self - Guest
- Episode #1.3 (1996) - Self - Guest
1995
Howard Stern (TV Series)
as
Self
- Episode dated 23 March 1995 (1995) - Self
- Episode dated 22 March 1995 (1995) - Self
1994
Vicki! (TV Series)
as
Self
- Episode dated 10 February 1994 (1994) - Self
1993
Baywatch: Lifeguard Potential (Video documentary short)
as
Self / Summer
1993
Family Feud (TV Series)
as
Self - Contestant
- Baywatch Week (1993) - Self - Contestant
1993
Late Night with Conan O'Brien (TV Series)
as
Self - Guest
- Mike Myers/Nicole Eggert/Squeeze (1993) - Self - Guest
1993
Hollywood Women (TV Mini Series documentary)
as
Self
1993
What's Up Doc? (TV Series)
as
Self
- Episode #2.1 (1993) - Self
1989
1989 Kids' Choice Awards (TV Special)
as
Self - Host
1989
Camp Midnite (TV Series)
as
Self - Guest
- Episode #1.11 (1989) - Self - Guest
1987
Circus of the Stars #12 (TV Special documentary)
as
Self - Performer
1986
Circus of the Stars #11 (TV Special documentary)
as
Self
1976
Miss Universe Pageant (TV Special)
as
Self - Little Miss California Universe
Archive Footage
2018
Entertainment Tonight (TV Series)
as
Self
- Episode #37.138 (2018) - Self
- Episode #37.132 (2018) - Self
- Episode #37.129 (2018) - Self
- Episode #37.123 (2018) - Self
- Episode #37.122 (2018) - Self
2014
Inside Edition (TV Series documentary)
as
Self - Ice Cream Truck Owner
- Teacher-Student Sex Epidemic? (2014) - Self - Ice Cream Truck Owner
2011
Family Guy (TV Series)
as
Jamie Powell
- New Kidney in Town (2011) - Jamie Powell (uncredited)
2007
100 Greatest Teen Stars (TV Mini Series documentary)
as
Self
- Episode dated 13 December 2007 (2007) - Self
2005
Class of... (TV Series)
as
Self
- 1989: Life After Baywatch (2005) - Self
2005
50 Cutest Child Stars: All Grown Up (TV Movie documentary)
as
Self
2001
E! True Hollywood Story (TV Series documentary)
as
Self
- Corey Haim (2001) - Self
1992
Baywatch (TV Series)
as
Summer Quinn
- Freefall (1996) - Summer Quinn
- Summerfest Special (1992) - Summer Quinn
References
Nicole Eggert Wikipedia
(Text) CC BY-SA