Years active

1959–present







Full Name

Liza May Minnelli

Born

March 12, 1946 (age 69) (

1946-03-12

)

Alma mater

High School of Performing ArtsChadwick School

Occupation

Actress, singer, dancer, choreographer

Genres

poptraditional popjazzvocaldisco

Parents

Vincente Minnelli, Judy Garland

Siblings

Lorna Luft, Joey Luft, Christiane Nina Minnelli

Movies and TV shows
Liza Minnelli on Creating the Look of CABARET
Liza May Minnelli (; born March 12, 1946) is an American actress and singer. Primarily known for her Academy Award-winning role as Sally Bowles in the 1972 musical film Cabaret directed by Bob Fosse, she is noted for her energetic stage presence and her powerful contralto singing voice.
Contents
Minnelli is the daughter of film actress and singer Judy Garland and film director Vincente Minnelli. Moving to New York City in 1961, she began her career as a musical theatre actress, nightclub performer and traditional pop recording artist, and gave her professional stage debut in the 1963 Off-Broadway revival of Best Foot Forward. In 1965 she won the Tony Award for Best Actress in a Musical for Flora the Red Menace, becoming the youngest ever recipient in this category. Flora marked the beginning of her lifelong collaboration with the show's composer John Kander and lyricist Fred Ebb, who would write, produce or direct many of Minnelli's stage acts and TV shows. Ebb created Minnelli′s stage persona of a stylized survivalist, which contained her career-defining performances of hyperbolic anthems of survival (Theme from New York, New York, Cabaret, Maybe This Time), and quickly transformed into a fixed and self-referential cliché.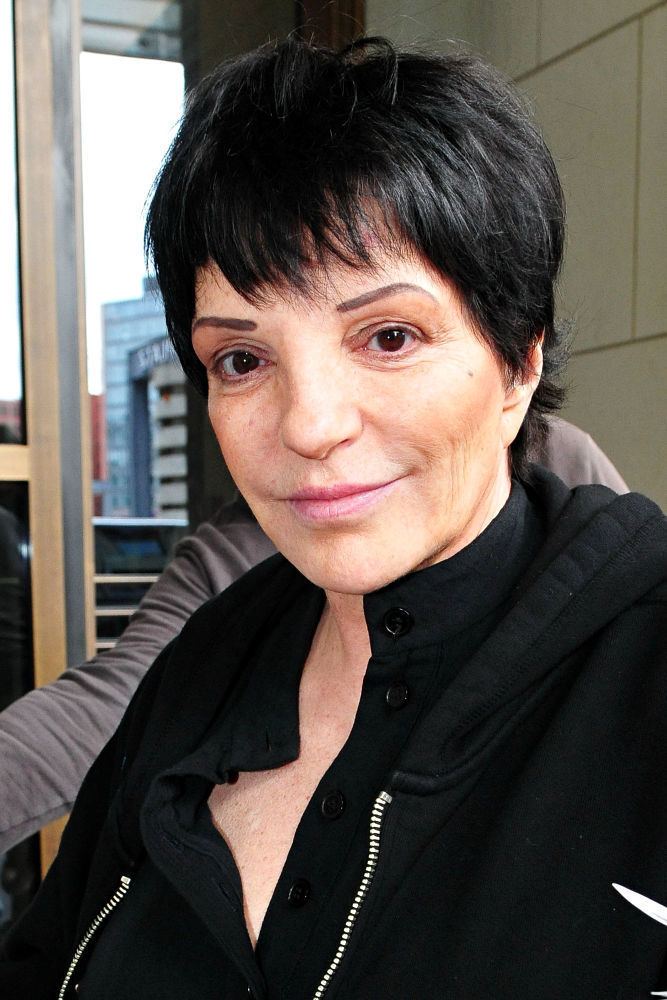 Critically lauded for her non-musical dramatic performance in the film The Sterile Cuckoo (1969), she rose to international stardom with Cabaret and the Emmy Award-winning TV special Liza with a Z (1972). Most of her following film projects received mixed reviews and failed commercially, and she had no more major movie hit except the 1981 romantic comedy Arthur. Her other films have included Lucky Lady (1975), New York, New York (1977), Rent-a-Cop (1988) and Stepping Out (1991). She additionally worked on television, starring several variety musical specials, non-musical films like A Time to Live (1985) and Parallel Lives (1994) and has been an acclaimed guest star in the sitcom Arrested Development between 2003 and 2013. Minnelli successfully returned to Broadway in Kander and Ebb′s The Act (1977) and The Rink (1984) as well as various concert shows including Liza's at The Palace.... in 2008.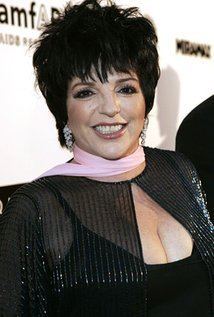 From the late 1970s onwards, Minnelli's work has predominantly focused on concert tours and nightclub performances. She gave highly regarded performances at Carnegie Hall in 1979 and 1987, and at Radio City Music Hall in 1991 and 1992. Between 1988 and 1990 she toured alongside Frank Sinatra and Sammy Davis Jr. in Frank, Liza & Sammy: The Ultimate Event. Actually best known for her renditions of pop standards, Minnelli′s albums from 1968 to 1977 contained much of the contemporary singer-songwriter material, and in 1989 she released the electronic pop album Results. Minnelli is considered a gay icon.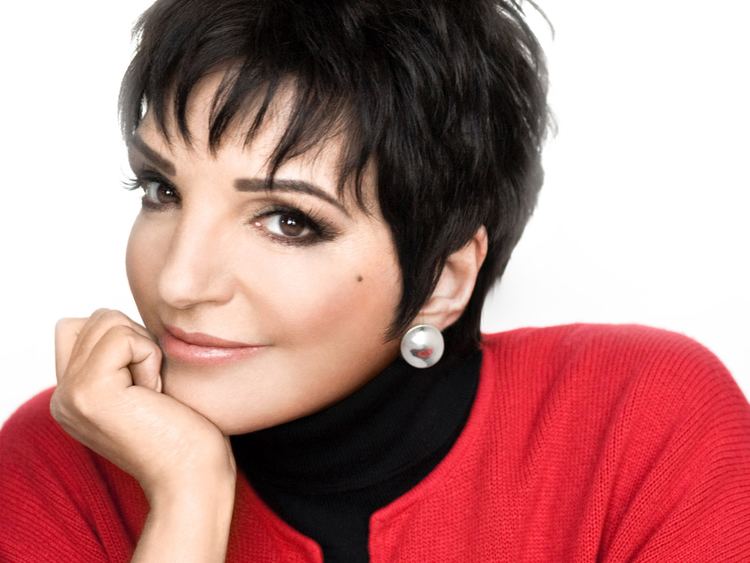 Liza minnelli wins best actress 1973 oscars
Early life
Minnelli was born on March 12, 1946 in Hollywood, California, to Vincente Minnelli and Judy Garland. In 1961 she moved to New York City, attending High School of Performing Arts and Chadwick School. Her first performing experience on film was at age three where she appeared in the final scene of the musical In the Good Old Summertime (1949). The film stars Garland and Van Johnson.
Minnelli has a half-sister, Lorna, and half-brother, Joey, from Garland's marriage to Sid Luft. She also has another half-sister, Christiane Nina Minnelli (nicknamed Tina Nina), from her father's second marriage. Minnelli's godparents were Kay Thompson and her husband William Spier. Her parents named her after Ira Gershwin's song "Liza (All the Clouds'll Roll Away)".
Theatre
During 1961, Minnelli was an apprentice at the Cape Cod Melody Tent, Hyannis, Massachusetts. She appeared in the chorus of Flower Drum Song and played the part of Muriel in Take Me Along. Minnelli began performing professionally at age 17, in 1963, in an Off-Broadway revival of the musical Best Foot Forward, for which she received the Theatre World Award.
The next year, her mother invited Liza to perform with her in concert at the London Palladium. Both concerts were recorded and released as an album. She attended Scarsdale High School for one year, starring in a production of The Diary of Anne Frank which then went to Israel on tour. She turned to Broadway at 19, and won her first Tony Award as a leading actress for Flora the Red Menace. It was the first time she worked with the musical duo John Kander and Fred Ebb.
Music
Minnelli began as a nightclub singer as an adolescent, making her professional nightclub debut at the age of 19 at the Shoreham Hotel in Washington, D.C. That same year she began appearing in other clubs and on stage in Las Vegas, Los Angeles, Chicago, Miami, and New York City. Her success as a live performer led to her recording several albums for Capitol Records: Liza! Liza! (1964), It Amazes Me (1965), and There Is a Time (1966). In her early years, she recorded traditional pop standards as well as show tunes from various musicals in which she starred. Because of this fact, William Ruhlmann named her "Barbra Streisand's little sister". The Capitol albums Liza! Liza!, It Amazes Me, and There Is A Time were reissued on the two-CD compilation The Capitol Years in 2001, in their entirety.
From 1968 to the 1970s, she also recorded her albums Liza Minnelli (1968), Come Saturday Morning and New Feelin' (both 1970) for A&M Records. She released The Singer (1973) and Tropical Nights (1977) on Columbia Records.
In 1989 Minnelli collaborated with the Pet Shop Boys on Results, an electronic dance-style album. The release hit the top 10 in the UK and also charted in the US, spawning four singles: "Losing My Mind"; "Don't Drop Bombs"; "So Sorry, I Said'"; and "Love Pains". Initially released on VHS titled Visible Results, the clips were later issued on a bonus DVD included in the 2005 remastered and expanded edition of the album.
Later that year she performed "Losing My Mind" live at the Grammys ceremony before receiving a Grammy Legend Award (the first Grammy Legend Awards were issued in 1990 to Minnelli, Andrew Lloyd Webber, Smokey Robinson, and Willie Nelson). With this award, she became one of only 16 people – in a list that includes composer Richard Rodgers, Whoopi Goldberg, Barbra Streisand, and John Gielgud among others – to win an Emmy, Grammy, Tony Award, and Academy Award.
In April 1992, Minnelli appeared at the tribute concert to her late friend Freddie Mercury, performing "We Are the Champions" with the surviving members of the rock band Queen at Wembley Stadium, London.
In 1996, Minnelli released a new studio album titled Gently. It was a recording of jazz standards and also included some contemporary songs such as the cover of Does He Love You which she performed as a duet with Donna Summer. This album brought her a Grammy nomination for Best Traditional Pop Vocal Performance. Minnelli was nominated in 2009 for Best Traditional Pop Vocal Album for her studio recording Liza's at the Palace...!, based on her hit Broadway show.
In 2006, Minnelli appeared on My Chemical Romance's album The Black Parade, providing backing vocals and singing a solo part with Gerard Way on the track "Mama."
In May 2010, Playbill.com reported Minnelli would be releasing an album on the Decca Records label entitled Confessions, which was released on September 21, 2010.
Film
Her first appearance on film is as the baby in the very last shot of her mother's film, In the Good Old Summertime (1949). Her first credited film role was as the love-interest in Albert Finney's only film as director and star, Charlie Bubbles (1967), although four years earlier, she did voice-over work for the animated film Journey Back to Oz, a sequel to the 1939 MGM film The Wizard of Oz. Minnelli was the voice of Dorothy (a character played in the earlier film by her mother Judy Garland) in what would have been her first credited film role had it been released in 1964 as planned—the Filmation production was delayed, eventually being released in the UK during 1972.
In 1969 she appeared in Alan J. Pakula's first feature film, The Sterile Cuckoo (1969), as Pookie Adams, a needy, eccentric teenager. Her performance won her her first Academy Award nomination. She played another eccentric character in Tell Me That You Love Me, Junie Moon (1970), directed by Otto Preminger.
Minnelli appeared in her best-known film role, Sally Bowles, in the movie version of Cabaret (1972). She said that one of the things she did to prepare was to study photographs of classic actresses Louise Glaum and Louise Brooks and the dark-haired ladies of that time. Minnelli won the Academy Award for Best Actress in a Leading Role for her performance, along with a Golden Globe Award, a BAFTA Award, and also a Sant Jordi Award and a David di Donatello Award for Best Foreign Actress.
Following the success of Cabaret, Bob Fosse and Minnelli teamed up for Liza with a 'Z'. A Concert for Television, a made-for-television special. The program aired two times on TV and was not seen again until a DVD release in 2006.
Minnelli worked with her father in A Matter of Time (1976), co-starring Ingrid Bergman. Her appearance opposite Robert De Niro in the musical drama film, New York, New York (1977), however, gave Minnelli her best known signature song. She sometimes duetted live on stage with Frank Sinatra, who recorded a cover version (for his Trilogy: Past Present Future album).
After her performance in Arthur (1981), as Dudley Moore's love interest, Minnelli made fewer film appearances, although she returned to the big screen for Arthur 2: On the Rocks (1988) and Stepping Out (1991), a musical comedy drama.
Television
During the early days of television in the 1950s, Minnelli appeared as a child guest on Art Linkletter's show and sang and danced with Gene Kelly on his first television special in 1959. She was a guest star in one episode of the Ben Casey television series starring Vince Edwards and was a frequent guest on chat shows of the day including numerous appearances on shows hosted by Jack Paar, Merv Griffin, Mike Douglas, Joe Franklin, Dinah Shore and Johnny Carson. During the 1960s she made several guest appearances on Rowan & Martin's Laugh-In as well as other variety shows such as The Ed Sullivan Show, The Hollywood Palace, as well as The Judy Garland Show. In 1964 she appeared as Minnie in her first television dramatic role in the episode "Nightingale for Sale" on Craig Stevens's short-lived CBS series, Mr. Broadway.
Much later in her career, Minnelli has made guest appearances on such shows as Arrested Development, Law & Order: Criminal Intent and Drop Dead Diva. In the UK she has appeared on the Ruby Wax, Graham Norton and Jonathan Ross shows and in October 2006 participated in a comedy skit on the Charlotte Church Show and was featured on the Michael Parkinson Show.
In November 2009, American Public Television aired Liza's at the Palace, taped from September 30 – October 1, 2009 in Las Vegas at the MGM Grand's Hollywood Theatre. The executive producers of the taping, Craig Zadan and Neil Meron, previously were involved with the 2005 rerelease of 1972's Emmy Award- and Peabody Award-winning Liza with a 'Z'.
Later career
She returned to Broadway in 1997, taking over the title role in the musical Victor/Victoria, replacing Julie Andrews. In his review, New York Times critic Ben Brantley commented, "her every stage appearance is perceived as a victory of show-business stamina over psychic frailty. She asks for love so nakedly and earnestly, it seems downright vicious not to respond."
In 1995 Minnelli and long time collaborator Billy Stritch recorded a number of American standards "unplugged", and were considered by many to be the Holy Grail of Minnelli's career, showing a sultrier and softer, more interpretive side to her artistry. The songs were later released in 2010, making the album Confessions.
After a serious case of viral encephalitis in 2000, doctors predicted that she would spend the rest of her life in a wheelchair and would perhaps not even be able to speak again. However, taking vocal and dance lessons daily (especially with Sam Harris, Ron Lewis, and Angela Bacari), she managed to recover. She returned to the stage in 2001 when asked by long-time friend Michael Jackson to perform at Madison Square Garden in New York City where she sang "Never Never Land" and the televised "You Are Not Alone" at the Michael Jackson: 30th Anniversary Special concert produced by soon to be husband David Gest. Minnelli told reporters, "I am stable as a table."
Gest was so impressed with her stamina and ability to stun audiences that he produced her in Liza's Back in spring 2002 performing to rave reviews in London and New York City. (Most noted in that tour was a tribute to her mother. After years of declining fans' pleas for her to sing Garland's signature song, "Over The Rainbow", she concluded Act 1 with the final refrain of her mother's famous anthem, to an instant ovation.) Among performing her classic hits, other numbers unreleased in the album version included "I Believe You" by The Carpenters, a rap version of "Liza With A 'Z'", "Yes", and Mary J. Blige's "Family Affair", 2001.
VH1 signed on Minnelli and Gest in 2002 to appear in a reality show entitled Liza & David. The pilot episode was filmed following the couple around as they prepared for a party at their home, with a guest list including Ray Charles, Luther Vandross, Isaac Mizrahi, Anastacia, among many others. The show was cancelled shortly after the pilot episode was filmed due to a dispute between Gest, Minnelli and VH1, and never aired. Recordings of the pilot episode still exist.
From 2003 through 2005, she appeared as a recurring character on the critically acclaimed, Emmy Award-winning TV sitcom Arrested Development as Lucille Austero (also known as "Lucille 2"), the lover of both the sexually and socially awkward Buster Bluth and Buster's brother Gob. Minnelli reprised the role for the show's fourth season in 2013.
In September 2006, she made a guest appearance on the long-running NBC drama Law & Order: Criminal Intent, in "Masquerade", a Halloween-themed episode, broadcast on October 31, 2006. She also completed guest vocals on My Chemical Romance's 2006 concept album The Black Parade, portraying "Mother War," a dark conception of the main character's mother, in the song Mama.
Minnelli returned to Broadway in a new solo concert at the Palace Theatre called Liza's at The Palace...! which ran from December 3, 2008, through January 4, 2009. In her second act she performed a series of numbers created by Kay Thompson. The reviews noted that while her voice was ragged at times, and her movements no longer elastic, the old magic was still very much present—from first to last, Minnelli had audiences cheering and applauding and begging for more. The show was subsequently staged at the MGM Grand in Las Vegas on September 30 and October 1, 2009, at which time it was filmed for broadcast on public television and a February 2010 DVD and Blu-ray release.
On January 10, 2009, Minnelli made a rare live TV appearance in a surprise cameo on NBC's Saturday Night Live, playing the best friend of "Penelope" (Kristen Wiig). On January 26, 2009, she made an appearance on The View, singing "I Would Never Leave You" (written by Johnny Rodgers, Billy Stritch, and Brian Lane Green) from her new CD Liza's at The Palace...!. She was also interviewed by the cast of The View.
She was a character in the Australian musical The Boy from Oz starring Hugh Jackman. In the show's Broadway production, she was portrayed by Stephanie J. Block. In October 2009, Minnelli toured Australia, and appeared on Australian Idol as a mentor and guest judge. In February 2010, Minnelli appeared in a Snickers commercial along with Aretha Franklin and Betty White. Minnelli made a cameo appearance in the May 2010 release of Sex and the City 2, in which she covered Beyoncé's hit Single Ladies (Put a Ring on It) and Cole Porter's Ev'ry Time We Say Goodbye. She also made a starring appearance in December 2010 in NBC's The Apprentice.
On June 14, 2012 Liza headlined at Hampton Court Palace Festival, an annual event which takes place at Hampton Court Palace in Surrey, England. On May 9, 2014, Minnelli had a guest appearance on Cher's Dressed to Kill Tour in Brooklyn, performing "Girls Just Want to Have Fun" alongside Cyndi Lauper and Rosie O'Donnell. On July 24, 2015, Minnelli performed at the IP Casino Resort & Spa, celebrating the 50th anniversary of the closing of Flora the Red Menace.
Personal life
Minnelli has long suffered from alcoholism, and has been addicted to prescription drugs, originating from a Valium prescription after her mother died. Minnelli left her 1984 musical The Rink to enter the Betty Ford Clinic. Her use of recreational drugs in the 1970s was noted by Andy Warhol, who in a 1978 diary entry recalled Minnelli arriving at Halston's house and imploring the host to "Give me every drug you've got." Along with Warhol and Bianca Jagger, Minnelli made frequent appearances at New York City nightclubs during the late 1970s.
Minnelli has stated that she is an Episcopalian.
Marriages
Minnelli has married and divorced four times. Her first marriage was to entertainer Peter Allen on March 3, 1967. Australian-born Allen was Judy Garland's protégé in the mid-1960s. They divorced on July 24, 1974. Minnelli told The Advocate editor-in-chief Judy Wieder in September 1996, "I married Peter and he didn't tell me he was gay. Everyone knew but me. And I found out ... well, let me put it this way: I'll never surprise anybody coming home as long as I live. I call first!"
Later that year, she married Jack Haley, Jr., a producer and director, on September 15, 1974. His father, Jack Haley, was Garland's co-star in The Wizard of Oz. They divorced in April 1979.
Minnelli was married to Mark Gero, a sculptor and stage manager, from December 4, 1979 until their divorce in January 1992.
She was married to David Gest, a concert promoter, from March 16, 2002, until their separation in July 2003, and their divorce in April 2007. In a 2003 lawsuit, Gest alleged that Minnelli beat him in alcohol-induced rages during their marriage.
Minnelli also had relationships with Rock Brynner (son of Yul Brynner), Desi Arnaz, Jr., Peter Sellers, and Martin Scorsese.
Minnelli has no children; one pregnancy left her with a hiatal hernia as a result of the medical steps taken to try to save the baby.
Philanthropy
Minnelli has, throughout her lifetime, served various charities and causes which she considers important. She served on the board of directors of The Institutes for The Achievement of Human Potential (IAHP) for 20 years, a nonprofit educational organization that introduces parents to the field of child brain development. In a 2006 interview with Randy Rice at Broadwayworld.com Minnelli said that she was the person who told Elizabeth Taylor about HIV/AIDS while talking about their mutual friend, Rock Hudson. She has also dedicated much time to amfAR, The Foundation for AIDS Research, which was co-founded by Taylor.
In 2007, she stated in an interview with Palm Springs Life magazine, "AmfAR is important to me because I've lost so many friends that I knew [to AIDS]". In 1994, she recorded the Kander & Ebb tune "The Day After That" and donated the proceeds to AIDS research. That same year she performed the song in front of thousands in Central Park at the 25th anniversary of the Stonewall riots.
Filmography
Actress
2014
The King of Comedy: Deleted and Extended Scenes (Video short)
as
Liza Minnelli
2003
Arrested Development (TV Series)
as
Lucille Austero
- Blockheads (2013) - Lucille Austero
- Off the Hook (2013) - Lucille Austero
- Señoritis (2013) - Lucille Austero
- A New Attitude (2013) - Lucille Austero
- Smashed (2013) - Lucille Austero
- Red Hairing (2013) - Lucille Austero
- Double Crossers (2013) - Lucille Austero
- A New Start (2013) - Lucille Austero
- The B. Team (2013) - Lucille Austero
- Queen B. (2013) - Lucille Austero
- Flight of the Phoenix (2013) - Lucille Austero
- Ready, Aim, Marry Me (2005) - Lucille Austero
- Burning Love (2005) - Lucille Austero
- Queen for a Day (2005) - Lucille Austero
- Marta Complex (2004) - Lucille Austero
- Pier Pressure (2004) - Lucille Austero
- Storming the Castle (2004) - Lucille Austero
- In God We Trust (2003) - Lucille Austero
- My Mother the Car (2003) - Lucille Austero
- Charity Drive (2003) - Lucille Austero
- Key Decisions (2003) - Lucille Austero
2013
Smash (TV Series)
as
Liza Minnelli
- The Surprise Party (2013) - Liza Minnelli
2010
Sex and the City 2
as
Liza Minnelli
2009
Drop Dead Diva (TV Series)
as
Lily Wells
- Make Me a Match (2009) - Lily Wells
2006
Law & Order: Criminal Intent (TV Series)
as
Beth Harner
- Masquerade (2006) - Beth Harner
2006
The Oh in Ohio
as
Alyssa Donahue
1999
Jackie's Back! (TV Movie)
as
Liza Minnelli
1995
The West Side Waltz (TV Movie)
as
Cara Varnum
1994
Parallel Lives (TV Movie)
as
Stevie Merrill
1993
Liza Minnelli: The Day After That (Music Video)
as
Liza Minnelli
1991
Stepping Out
as
Mavis Turner
1989
Liza Minnelli: So Sorry, I Said (Music Video)
as
Liza Minnelli
1989
Liza Minnelli: Don't Drop Bombs (Music Video)
as
Liza Minnelli
1989
Liza Minnelli: Losing My Mind (Music Video)
as
Liza Minnelli
1988
Arthur 2: On the Rocks
as
Linda Marolla Bach
1988
Sam Found Out: A Triple Play (TV Movie)
as
Three Characters
1987
Rent-a-Cop
as
Della Roberts
1985
A Time to Live (TV Movie)
as
Mary-Lou Weisman
1984
The Muppets Take Manhattan
as
Liza Minnelli
1984
Faerie Tale Theatre (TV Series)
as
Princess Alecia
- Princess and the Pea (1984) - Princess Alecia
1982
The King of Comedy
as
Liza Minnelli (credit only)
1977
New York, New York
as
Francine Evans
1976
Silent Movie
as
Liza Minnelli
1972
Journey Back to Oz
as
Dorothy (voice)
1970
Tell Me That You Love Me, Junie Moon
as
Junie Moon
1969
The Sterile Cuckoo
as
Pookie Adams
1968
That's Life (TV Series)
as
Secretary
- Twas the Night Before Christmas (1968) - Secretary
1965
The Dangerous Christmas of Red Riding Hood (TV Movie)
as
Little Red Riding Hood
1964
Mr. Broadway (TV Series)
as
Minnie
- Nightingale for Sale (1964) - Minnie
1949
In the Good Old Summertime
as
The Babe in Andrew Barkin's Arms at Ending (uncredited)
Director
1993
'The Day After That' Recording (TV Special) (music video)
1993
Liza Minnelli: The Day After That (Music Video)
Producer
1993
'The Day After That' Recording (TV Special) (producer)
1992
Liza Minnelli Live from Radio City Music Hall (TV Special) (executive producer)
Soundtrack
2022
CBS News Sunday Morning (TV Series) (performer - 2 episodes)
- Episode #45.7 (2022) - (performer: "Money Money")
- 07-31-2022 (2022) - (performer: "Embraceable You", "Cabaret", "God Bless the Child")
2021
Nine Perfect Strangers (TV Series) (performer - 1 episode)
- Motherlode (2021) - (performer: "Money, Money" - uncredited)
2020
The Great British Sewing Bee (TV Series) (performer - 1 episode)
- Episode #6.10 (2020) - (performer: "Cabaret" - uncredited)
2019
Halston (Documentary) (performer: "Yes")
2016
Ochéntame... otra vez (TV Series documentary) (performer - 1 episode)
- Factoría de cómicos (2016) - (performer: "Cabaret")
2006
So You Think You Can Dance (TV Series) (performer - 7 episodes)
- Top 10 Perform + Eliminations (2014) - (performer: "Maybe This Time")
- Top 20 Perform (2011) - (performer: "Me and My Baby")
- Las Vegas Callbacks (2011) - (performer: "I Gotcha")
- The Top Six Perform (2009) - (performer: "I Gotcha")
- Top 4: The Finale (2007) - (performer: "Mein Herr")
- Top 6 Results (2007) - (performer: "I Gotcha")
- Top 10 Perform (2006) - (performer: "Bye Bye Blackbird")
2014
Jessica & Krystal (TV Series) (performer - 1 episode)
- My Sister, My Partner (2014) - (performer: "Theme from New York, New York")
2014
Bevor der letzte Vorhang fällt (Documentary) (performer: "Over the Rainbow")
2014
Garnet's Gold (Documentary) (performer: "Until The End")
2014
Dancing on Ice (TV Series) (performer - 2 episodes)
- Week 8: The Skate-Off (2014) - (performer: "Maybe This Time" - uncredited)
- Week 8 (2014) - (performer: "Maybe This Time" - uncredited)
2013
Smash (TV Series) (performer - 1 episode)
- The Surprise Party (2013) - (performer: "A Love Letter From The Times" - uncredited)
2003
Independent Lens (TV Series documentary) (performer - 2 episodes)
- Have You Heard from Johannesburg: The Bottom Line (2012) - (performer: "Money Money")
- Imelda (2003) - (performer: "Does He Love You?", "Does He Love You")
2012
Funny Show Part Two: The Video - Movie (Video) (performer: "Mein Herr")
2012
The Voice UK (TV Series) (performer - 1 episode)
- Blind Auditions 2 (2012) - (performer: "All That Jazz" - uncredited)
2010
The Apprentice (TV Series) (performer - 1 episode)
- Welcome to the Club (2010) - (performer: "You Fascinate Me So", "Theme from New York, New York" - uncredited)
2010
Sex and the City 2 (performer: "Single Ladies (Put A Ring On It)")
2010
Los nuevos y clásicos bloopers (TV Series) (performer - 1 episode)
- Episode dated 1 May 2010 (2010) - (performer: "All That Jazz")
2010
Willkommen Österreich (TV Series) (performer - 1 episode)
- Die 96. Sendung: David Kross & R. Palfrader (2010) - (performer: "Money, Money" - uncredited)
2009
Dancing with the Stars (TV Series) (performer - 1 episode)
- Round Four (2009) - (performer: "Cabaret")
2009
The 63rd Annual Tony Awards (TV Special) (performer: "And the World Goes 'Round")
2008
Banda sonora (TV Series) (performer - 1 episode)
- Episode #3.10 (2008) - (performer: "Cabaret")
2008
Happy Birthday Brucie! (TV Movie documentary) (performer: "New York, New York")
2008
Memòries de la tele (TV Series) (performer - 1 episode)
- Episode #2.21 (2008) - (performer: "Money, Money")
2008
Later... With Jools Holland (TV Series) (performer - 1 episode)
- Episode #31.3 (2008) - (performer: "God Bless the Child")
2008
The Alan Titchmarsh Show (TV Series) (performer - 1 episode)
- Episode dated 14 February 2008 (2008) - (performer: "You've Let Yourself Go (Tu t'Laisses Aller)", "Cabaret")
2002
Good Morning America (TV Series) (performer - 3 episodes)
- Episode dated 10 December 2007 (2007) - (performer: "The Holiday Season")
- Episode dated 4 December 2007 (2007) - (performer: "New York, New York")
- Episode dated 30 May 2002 (2002) - (performer: "Cry", "I Believe You")
2007
Vivement dimanche (TV Series) (performer - 1 episode)
- Hommage à Sacha Distel (2007) - (performer: "It's impossible")
2007
US Open 2007 (TV Mini Series) (performer: "God Bless America")
2007
Singer's Spotlight (TV Movie) (performer: "Liza With a Z", "But the World Goes 'Round", "Stormy Weather", "Our Love is Here to Stay")
2007
Susana Giménez (TV Series) (performer - 1 episode)
- Liza Minnelli (2007) - (performer: "I Love A Violin")
2007
Lucky You (performer: "Maybe This Time")
2006
Parkinson (TV Series) (performer - 1 episode)
- Episode dated 30 September 2006 (2006) - (performer: "Quiet Love (Mon Émouvant Amour)")
2006
Torvill & Dean's Dancing on Ice (TV Series) (performer - 1 episode)
- Episode #1.6 (2006) - (performer: "Cabaret")
2006
Macy's 4th of July Fireworks Spectacular (TV Special) (performer: "New York, New York")
2006
Pet Shop Boys: A Life in Pop (TV Movie documentary) (performer: "Losing my Mind")
2002
Late Show with David Letterman (TV Series) (performer - 3 episodes)
- Episode dated 31 March 2006 (2006) - (performer: "I'm Glad I'm Not Young Anymore")
- Episode dated 29 November 2002 (2002) - (performer: "What Did I Have That I Don't Have?")
- Episode dated 13 May 2002 (2002) - (performer: "Some People")
2006
Inside the Actors Studio (TV Series) (performer - 1 episode)
- Liza Minnelli (2006) - (performer: "Don't Smoke in Bed", "Quiet Love (Mon Émouvant Amour)", "If You Hadn't, But You Did")
2005
Star Academy (TV Series) (performer - 1 episode)
- Episode dated 9 December 2005 (2005) - (performer: "New York, New York", "Cabaret")
2005
Filthy Gorgeous: The Trannyshack Story (Documentary) (performer: "Maybe This Time")
2005
Miss Congeniality 2: Armed & Fabulous (performer: "Cabaret")
2004
The Tony Danza Show (TV Series) (performer - 2 episodes)
- Episode #1.100 (2005) - (performer: "I Can't Give You Anything But Love")
- Episode #1.1 (2004) - (performer: "New York, New York")
1993
Today (TV Series) (performer - 4 episodes)
- Episode dated 8 February 2005 (2005) - (performer: "Our Love Is Here To Stay")
- Episode dated 20 December 1999 (1999) - (performer: "Have Yourself a Merry Little Christmas")
- Episode dated 23 August 1996 (1996) - (performer: "New York, New York", "Some Cats Know")
- Episode dated 23 October 1993 (1993) - (performer: "My Country, 'Tis of Thee")
2004
Nine Innings from Ground Zero (TV Movie documentary) (performer: "Theme From New York, New York")
2004
Arrested Development (TV Series) (performer - 1 episode)
- Marta Complex (2004) - (performer: "Rose's Turn")
2002
V Graham Norton (TV Series) (performer - 2 episodes)
- Episode #4.3 (2003) - (performer: "But the World Goes 'Round", "You Don't Own Me")
- Episode #1.61 (2002) - (performer: "Maybe This Time")
2002
Boat Trip (performer: "Can't Help Lovin' Dat Man")
2002
The View (TV Series) (performer - 1 episode)
- Episode dated 24 May 2002 (2002) - (performer: "Cry", "Maybe This Time")
2002
Death to Smoochy (performer: "Cabaret")
1993
Larry King Live (TV Series) (performer - 2 episodes)
- Episode dated 5 October 2001 (2001) - (performer: "New York, New York")
- Episode dated 1 December 1993 (1993) - (performer: "The Day After That")
2000
Konstantinou kai Elenis (TV Series) (performer - 1 episode)
- Pare ta lefta kai treha (2000) - (performer: "Money, Money")
1993
Great Performances (TV Series) (performer - 2 episodes)
- My Favorite Broadway: The Leading Ladies (1999) - (performer: "Some People")
- Sondheim: A Celebration at Carnegie Hall (1993) - (performer: "Back in Business", "Old Friends", "Water Under the Bridge")
1999
AFI's 100 Years... 100 Stars: America's Greatest Screen Legends (TV Special documentary) (performer: "Without You")
1998
The Kennedy Center Honors: A Celebration of the Performing Arts (TV Special documentary) (performer: "New York, New York")
1997
The Late Late Show with Tom Snyder (TV Series) (performer - 1 episode)
- Episode dated 29 July 1997 (1997) - (performer: "It Had To Be You")
1997
The Rosie O'Donnell Show (TV Series) (performer - 1 episode)
- Episode #1.231 (1997) - (performer: "The Day After That")
1996
Pavarotti & Friends for War Child (TV Special) (performer: "Long Ago and Far Away", "I Have Dreamed", "New York, New York")
1996
Live with Kelly and Mark (TV Series) (performer - 1 episode)
- Episode dated 20 December 1996 (1996) - (performer: "Who Can I Tell?")
1996
The 50th Annual Tony Awards (TV Special) (performer: "The Show Must Go On")
1996
Thieves (performer: "Money (Money)")
1996
Ruby Wax Meets... (TV Series documentary) (performer - 1 episode)
- Bette Midler and Liza Minnelli (1996) - (performer: "Does He Love You")
1996
The Sunshine Boys (TV Movie) (performer: "Old Friends")
1995
Tony Bennett: Here's to the Ladies, a Concert of Hope (TV Special documentary) (performer: "Maybe This Time")
1992
The Tonight Show with Jay Leno (TV Series) (performer - 3 episodes)
- Episode #3.331 (1995) - (performer: "Some People")
- Episode #3.15 (1994) - (performer: "The Day After That")
- Episode #1.124 (1992) - (performer: "So What?")
1993
'The Day After That' Recording (TV Special) (performer: "The Day After That")
1993
Liza Minnelli: The Day After That (Music Video) (performer: "The Day After That")
1993
The 47th Annual Tony Awards (TV Special) (performer: "Celebrate Broadway", "Sisters Medley")
1993
The 65th Annual Academy Awards (TV Special) (performer: "Ladies Day")
1992
The Oprah Winfrey Show (TV Series) (performer - 1 episode)
- Episode dated 24 December 1992 (1992) - (performer: "Christmas Medley", "Christmas Is an Island")
1992
Liza Minnelli Live from Radio City Music Hall (TV Special) (performer: "Sorry I Asked")
1967
The Tonight Show Starring Johnny Carson (TV Series) (performer - 7 episodes)
- The last Tonight Show (1992) - (performer: "The Man I Love" (1924) - uncredited)
- Episode dated 21 October 1986 (1986) - (performer: "My Ship", "The Man I Love")
- Episode #24.148 (1985) - (performer: "Boys and Girls Like You and Me')
- Episode dated 26 May 1981 (1981) - (performer: "New York, New York")
- Episode dated 11 April 1980 (1980) - (performer: "I'm Old Fashioned")
- Episode dated 15 December 1975 (1975) - (performer: "Lucky Lady", "Don't Let Me Be Lonely Tonight")
- Woody Allen (Guest Host) Liza Minnelli, Otto Preminger (1967) - (performer: "Cabaret")
1991
The Joan Rivers Show (TV Series) (performer - 1 episode)
- Episode dated 7 October 1991 (1991) - (performer: "Stepping Out")
1990
Mink mink mink (TV Movie documentary) (performer: "New York, New York")
1990
Sinatra 75: The Best Is Yet to Come (TV Special documentary) (performer: "Theme from New York, New York" - uncredited)
1989
Top of the Pops (TV Series) (performer - 2 episodes)
- Episode dated 22 March 1990 (1990) - (performer: "Love Pains")
- Episode dated 10 August 1989 (1989) - (performer: "Losing My Mind")
1990
Viva el espectáculo (TV Series) (performer - 1 episode)
- Episode #1.7 (1990) - (performer: "Losing My Mind", "So Sorry, I Said", "Love Pains")
1990
Going Live! (TV Series) (performer - 1 episode)
- Episode #3.23 (1990) - (performer: "Love Pains")
1990
Rockopop (TV Series) (performer - 1 episode)
- Episode dated 17 February 1990 (1990) - (performer: "So Sorry I Said", "Don't Drop Bombs")
1989
Liza Minnelli: So Sorry, I Said (Music Video) (performer: "So Sorry, I Said")
1989
Pero ¿esto qué es? (TV Series) (performer - 1 episode)
- Episode dated 1 December 1989 (1989) - (performer: "Losing My Mind", "Don't Drop Bombs")
1989
Grammy Living Legends (TV Special) (performer: "But the World Goes 'Round", "Losing My Mind")
1989
The Dame Edna Experience (TV Series) (performer - 1 episode)
- Episode #2.2 (1989) - (performer: "So Sorry, I Said")
1989
Liza Minnelli: Losing My Mind (Music Video) (performer: "Losing My Mind")
1989
Wogan (TV Series) (performer - 1 episode)
- Episode #9.85 (1989) - (performer: "Losing My Mind")
1989
The Songwriter's Hall of Fame 20th Anniversary... The Magic of Music (TV Special) (performer: "A New Life", "New York, New York")
1989
Frank, Liza & Sammy: The Ultimate Event (TV Special documentary) (performer: "All That Jazz" (uncredited), "Sailor Boys" (uncredited), "Ring Them Bells" (uncredited), "Mon Amour" (uncredited), "Cabaret" (uncredited), "Style" (uncredited), "Witchcraft" (uncredited), "Say Liza (Liza with a Z)" (uncredited), "Talk to the Animals" (uncredited), "All or Nothing at All" (uncredited), "Money" (uncredited), "I've Got You Under My Skin" (uncredited), "Maybe This Time" (uncredited), "All the Way" (uncredited), "Birth of the Blues" (uncredited), "The Lady Is a Tramp", "But the World Goes Round", "Theme from New York, New York")
1988
Late Night with David Letterman (TV Series) (performer - 1 episode)
- Episode dated 6 July 1988 (1988) - (performer: "God Bless the Child")
1988
Sam Found Out: A Triple Play (TV Movie) (performer: "Triple Play", "Tomorrow is Another Day")
1987
In Performance at the White House: A Tribute to American Music - Rodgers and Hart (TV Special) (performer: "Ten Cents a Dance")
1985
That's Dancing! (Documentary) (performer: "Mein Herr")
1984
The 38th Annual Tony Awards (TV Special) (performer: "Cabaret", "Yes", "Wallflower")
1984
The 56th Annual Academy Awards (TV Special documentary) (performer: "There's No Business Like Show Business")
1984
Gala of Stars 1984 (TV Special) (performer: "The Apple Doesn't Fall")
1983
The Best of Everything (TV Special) (performer: "The Best of Everything")
1983
Un, dos, tres... responda otra vez (TV Series) (performer - 1 episode)
- El debut de las secretarias (1983) - (performer: "Bye, bye, blackbird")
1983
The 55th Annual Academy Awards (TV Special) (performer: "It All Comes Down to This")
1982
Tempest ("New York, New York") / (performer: "New York, New York")
1982
Night of 100 Stars (TV Special) (performer: "New York, New York")
1980
Baryshnikov on Broadway (TV Special documentary) (performer: "The Music That Makes Me Dance")
1980
Goldie and Liza Together (TV Special) (performer: "Bad Girls")
1979
The Muppet Show (TV Series) (performer - 1 episode)
- Liza Minnelli (1979) - (performer: "Copacabana (at the Copa)", "A Quiet Thing", "Everything's Coming Up Roses" - uncredited)
1978
The 32nd Annual Tony Awards (TV Special) (performer: "City Lights")
1978
Het is weer zo laat! (TV Series) (performer - 1 episode)
- Scheiden doet lijden (1978) - (performer: "Mein Herr" - uncredited)
1977
El transexual (performer: "All That Jazz")
1967
The Mike Douglas Show (TV Series) (performer - 4 episodes)
- Episode #16.210 (1977) - (performer: "New York, New York", "But the World Goes 'Round")
- Episode #9.59 (1969) - (performer: "Maybe This Time", "You've Let Yourself Go (Tu t'Laisses Aller)", "Am I Blue?")
- Episode #9.57 (1969) - (performer: "Everybody Loves My Baby", "Breezin' Along With the Breeze")
- Episode #6.212 (1967) - (performer: "Blue Moon")
1977
New York, New York (performer: "Theme from New York, New York", "There Goes the Ball Game", "But the World Goes 'Round", "Happy Endings", "You Brought a New Kind of Love to Me" (uncredited), "Once in a While" (uncredited), "You Are My Lucky Star" (uncredited), "The Man I Love" (uncredited), "Just You, Just Me" (uncredited))
1976
A Matter of Time (performer: "A Matter of Time", "The Me I Haven't Met Yet", "Do It Again")
1975
Lucky Lady (performer: "(Get) While the Getting is Good", "Lucky Lady Montage", "Lucky Lady (reprise)")
1975
Sammy and Company (TV Series) (performer - 1 episode)
- Liza Minnelli, Chita Rivera and Stephanie Mills (1975) - (performer: "My Own Best Friend")
1975
The Mac Davis Special (TV Special) (performer: "All That Jazz", "I Believe in Music")
1975
Dinah! (TV Series) (performer - 2 episodes)
- Episode #2.40 (1975) - (performer: "Nowadays", "A Quiet Thing", "Lucky Lady", "Sing Happy", "Maybe This Time", "Money, Money", "Cabaret")
- Episode #1.84 (1975) - (performer: "All That Jazz")
1974
That's Entertainment! (Documentary) (performer: "In The Good Old Summertime" (1902) - uncredited)
1974
The 46th Annual Academy Awards (TV Special) (performer: "Oscar")
1972
Journey Back to Oz (performer: "A Faraway Land", "Keep A Happy Thought", "Return To The Land Of Oz March", "That Feeling For Home")
1972
Liza with a Z (TV Special) (performer: "Yes", "God Bless the Child", "Say Liza (Liza with a 'Z')", "It Was a Good Time", "I Gotcha", "Son of a Preacher Man", "Ring Them Bells", "Bye Bye Blackbird", "You've Let Yourself Go", "My Mammy", "Willkommen", "Married", "Money, Money", "Maybe This Time", "Cabaret" - uncredited)
1972
Cabaret (performer: "Mein Herr", "Money, Money", "Cabaret", "Maybe This Time")
1971
The Anthony Newley Show (TV Special) (performer: "I Wonder Where My Easy Rider's Gone")
1969
This Is Tom Jones (TV Series documentary) (performer - 2 episodes)
- Episode #3.5 (1970) - (performer: "Let It Be", "I Wonder Where My Easy Rider's Gone?", "Teach Your Children", "Cabaret", "Come Rain or Come Shine")
- Episode #2.13 (1969) - (performer: "I've Got a Crush On You", "God Bless the Child", "Everybody's Talkin'", "Good Morning Starshine", "Give Me the Moonlight", "It All Depends On You", "Bye Bye Blackbird", "My Mammy", "Toot, Toot, Tootsie (Goo' Bye!)")
1970
The Johnny Cash Show (TV Series) (performer - 1 episode)
- Episode #2.1 (1970) - (performer: "Lazy Bones", "Stormy Weather", "Peace in the Valley")
1970
Liza (TV Special) (performer: "Tradition", "Let Me Sing and I'm Happy", "My Mammy", "Let the Sunshine In", "Cabaret", "Sing Happy", "Maybe This Time", "Makin' Whoppee", "Can't Help Lovin' That Man", "You Made Me Love You", "A Certain Girl", "Singin' in the Rain", "New York, New York", "I Won't Dance", "That's Entertainment!")
1963
The Ed Sullivan Show (TV Series) (performer - 10 episodes)
- Episode #23.25 (1970) - (performer: "If I Were in Your Shoes")
- George Kirby, Henry Mancini, Liza Minnelli, Judy Carne, David Hemmings, Charlie Manna, Mason Williams, Santana, Albert Almoznino, The Trio Hoganis (1969) - (performer: "Stoney End")
- The 5th Dimension, Liza Minnelli, George Carlin, Joan Rivers. Bill Dana, Vino Venito, The West Point Glee Club (1969) - (performer: "You've Made Me So Very Happy", "Didn't We/MacArthur Park")
- Gary Puckett & The Union Gap, Liza Minnelli, The Lennon Sisters, John Davidson, Shelley Berman, Scoey Mitchell, Wayne & Shuster, Victor the Bear (1969) - (performer: "Is it True What They Say About Dixie?", "Frank Mills")
- Ray Charles, The Association, Richard Pryor, Liza Minnelli, Jack E. Leonard, Joan Sutherland (1968) - (performer: "Sweet Blindness", "Simon")
- Allen & Rossi, Theodore Bikel, Jack Carter, the 5th Dimension, The McGuire Sisters, Liza Minnelli, the Canestrellis (1968) - (performer: "You Better Sit Down Kids", "A Certain Girl", "The Life of the Party", "It's Today")
- Barry McGuire, Liza Minnelli, Allan Sherman, The Harlem Globetrotters, London Lee, Peter Gennaro, Harry Secombe & Roy Castle (1965) - (performer: "Who's Sorry Now?")
- Episode #18.34 (1965) - (performer: "All I Need (is One Good Break)", "Sing Happy")
- Liza Minnelli, Duke Ellington, Jean-Paul Vignon, Professor Backwards, The Lipizzaner Stallions (1964) - (performer: "The Travelin' Life")
- Episode #16.29 (1963) - (performer: "Somebody Loves Me", "Just a Little Joint with a Jukebox")
1970
Movin' (TV Movie) (performer: "Medley: Come Together", "Hey Jude", "Put a Little Love in Your Heart", "Get Together", "Up Above My Head", "My Cherie Amour", "Wedding Bell Blues", "And When I Die")
1969
The Glen Campbell Goodtime Hour (TV Series) (performer - 1 episode)
- Liza Minnelli, Waylon Jennings, The Righteous Brothers (1969) - (performer: "L.A. Breakdown (And Let Me In)", "The More I See You", "Like to Get to Know You")
1968
That's Life (TV Series) (performer - 1 episode)
- Twas the Night Before Christmas (1968) - (performer: "A Secretary Is Not A Toy")
1968
The Best on Record (TV Special) (performer: "Cabaret")
1966
The Hollywood Palace (TV Series) (performer - 5 episodes)
- Episode #5.26 (1968) - (performer: "The Look of Love", "Waiting For My Friend")
- Episode #5.18 (1968) - (performer: "Married", "You Better Sit Down Kids")
- Episode #5.13 (1967) - (performer: "The Happy Time", "My Mammy", "I Say a Little Prayer for You", "Trains and Boats and Planes")
- Episode #4.22 (1967) - (performer: "I Will Wait For You" (Je ne Pourrai Jamais Vivre sans Toi), "Cabaret", "Let's Make a Movie")
- Dramatic Reader: Bette Davis (1966) - (performer: "There Is a Time" (Le Temps), "Where Did You Learn to Dance?" (uncredited), "Ev'ry Thing I've Got" (uncredited))
1967
The Carol Burnett Show (TV Series) (performer - 2 episodes)
- Liza Minnelli and Jack Palance (1968) - (performer: " (The Tragedy of) Butterfly McHeart", "The Happy Time", "A Big Beautiful Ball")
- Sid Caesar and Liza Minelli (1967) - (performer: "The Debutante's Ball", "Just In Time" as part of a Time Medley)
1967
The Kraft Music Hall (TV Series) (performer - 2 episodes)
- Woody Allen Looks at 1967 (1967) - (performer: "The 59th Street Bridge Song (Feelin' Groovy)", "Up, Up and Away")
- Give My Regards to Broadway (1967) - (performer: "I Don't Care", "You're A Wonderful Girl")
1967
Bandstand (TV Series) (performer - 1 episode)
- Episode dated 29 July 1967 (1967) - (performer: "Cabaret", "Say Liza (Liza With A 'Z')", "If I Were In Your Shoes", "Meantime", "You've Let Yourself Go", "One of Those Songs" (Le Bal de Madame De Mortemouille), "Songs I Taught My Mother", "I Got You Babe (excerpt)", "Maybe This Time", "Everybody Loves My Baby")
1966
Hippodrome (TV Series) (performer - 1 episode)
- Episode #1.5 (1966) - (performer: "Blue Moon", "You've Let Yourself Go (Tu t'Laisses Aller)", "Liza (All the Clouds Will Roll Away)", "Nobody Knows You When You're Down and Out")
1966
The 38th Annual Academy Awards (TV Special) (performer: "What's New, Pussycat")
1966
Perry Como's Kraft Music Hall (TV Series) (performer - 1 episode)
- Liza Minnelli, Tommy Steele, Burr Tillstrom (1966) - (performer: "All I Need is the Boy", "Yellow Bird", "When the Red, Red, Robin Comes Bob, Bob, Bobbin' Along", "Spring Is Here", "Hurry! It's Lovely Up Here", "New Sun in the Sky")
1966
The Danny Kaye Show (TV Series) (performer - 1 episode)
- Liza Minelli, Alan Young (1966) - (performer: "For Every Man There's A Woman", "Let's Talk it Over")
1965
Ice Capades of 1966 (TV Special) (performer: "The Gypsy in My Soul")
1965
The Dangerous Christmas of Red Riding Hood (TV Movie) (performer: "My Red Riding Hood", "Red Riding Hood Improvisations", "I'm Naive", "Ding-A-Ling, Ding-A-Ling", "Granny", "We Wish the World a Happy Yule")
1965
Fanfare (TV Series) (performer - 1 episode)
- Episode #1.8 (1965) - (performer: "Wait Till You See Him", "How Could You Believe Me (When I Said I Love You When You Know I've Been A Liar All My Life)?", "The Strut")
1965
Hullabaloo (TV Series) (performer - 1 episode)
- Episode #1.2 (1965) - (performer: "The Gypsy in My Soul", "Together" - uncredited)
1964
Cliff! (TV Series) (performer - 1 episode)
- Episode dated 18 June 1964 (1964) - (performer: "Meantime", "A Swingin' Affair", "Wonderful Life")
1963
The Jack Paar Program (TV Series) (performer - 1 episode)
- Episode #1.24 (1963) - (performer: "They Can't Take That Away From Me")
1960
Hedda Hopper's Hollywood (TV Movie documentary) (performer: "Over the Rainbow")
1959
The Gene Kelly Show (TV Special) (performer: "For Me and My Gal")
Miscellaneous
1972
Liza with a Z (TV Special) (presenter: 2000 reissue)
Thanks
2016
Oscar Winning Legend Margaret O'Brien Docu Short by Prince Mario-Max Schaumburg-Lippe of Germany (TV Short documentary) (grateful acknowledgment) (completed)
2016
Astro Royal (TV Series) (very special thanks - 1 episode)
- Prince Mario-Max Schaumburg-Lippe about Hollywood Icon Steven Seagal and King Bhumibol Adulyadej of Thailand (2016) - (very special thanks)
2014
TCM: Twenty Classic Moments (TV Movie documentary) (special thanks)
2014
Private Screenings (TV Series) (special thanks - 1 episode)
- Robert Osborne (2014) - (special thanks)
2012
The Exit Door (Documentary short) (grateful thanks)
1997
Cabaret: A Legend in the Making (Video documentary short) (acknowledgment)
Self
-
Broadway: The Next Generation (Documentary) (filming)
as
Self
-
Song of the Century (Documentary) (filming)
as
Self
2023
Divas: Barbra Streisand (Documentary)
as
Self
1984
Entertainment Tonight (TV Series)
as
Self
2022
The Oscars (TV Special)
as
Self - Presenter
2000
CBS News Sunday Morning (TV Series)
as
Self / Self - Guest
- Episode #44.3 (2022) - Self
- Episode dated 7 May 2000 (2000) - Self - Guest
2021
Hollywood Insider (TV Series)
as
Self
- A Tribute to Martin Scorsese: Tracing the Life and Career of the Man Who Lives and Breathes Cinema (2021) - Self
2021
Broadway: Beyond the Golden Age (Documentary)
as
Self
2021
The 36th Annual Bistro Awards (Video)
as
Self
2019
Halston (Documentary)
as
Self
2007
Extra (TV Series)
as
Self
- Episode #21.139 (2015) - Self
- Episode dated 9 February 2007 (2007) - Self
2014
Inside Edition (TV Series documentary)
as
Self
- Inside the Oscars (2014) - Self
2014
The Oscars (TV Special)
as
Self - The Wizard of Oz Tribute
2014
And the Oscar Goes to... (TV Movie documentary)
as
Self
2014
The Queen Latifah Show (TV Series)
as
Self - Guest
- Showbiz Legend Liza Minnelli. Plus, Actors Michael K. Williams and Adam Brody (2014) - Self - Guest
2010
Private Screenings (TV Series)
as
Self
- Robert Osborne (2014) - Self
- Liza Minnelli (2010) - Self
2014
Michael Grade's Stars of the Musical Theatre (TV Movie documentary)
as
Self
2013
Marvin Hamlisch: What He Did for Love (Documentary)
as
Self
2013
Rachael Ray (TV Series)
as
Self - Guest
- Co-Host Monday with Emeril Lagasse/Superstar Liza Minnelli Dishes on 'Cabaret' and 'Arrested Development' (2013) - Self - Guest
2013
Michael Feinstein's American Songbook (TV Series documentary)
as
Self - Guest
- Let's Dance (2013) - Self - Guest
2013
The Cumming Attraction: Backstage at 'Macbeth' with Alan Cumming (TV Series)
as
Self
- Episode #1.2 (2013) - Self
- Episode #1.1 (2013) - Self
2013
The Broadway.com Show (TV Series)
as
Self
- Episode #1.6 (2013) - Self
2013
CABARET: The Musical That Changed Musicals (Video short)
as
Self
2012
Paula's Best Dishes (TV Series)
as
Self
- Taste of Class (2012) - Self
2012
100 Years of the Royal Variety Performance (TV Special documentary)
as
Self
2012
Good Afternoon America (TV Series)
as
Self - Guest
- Episode #1.1 (2012) - Self - Guest
2012
Fox and Friends (TV Series)
as
Self
- Episode dated 22 May 2012 (2012) - Self
2012
The Talk (TV Series)
as
Self - Guest
- Episode dated 15 May 2012 (2012) - Self - Guest
2012
Elizabeth Taylor: Auction of a Lifetime (TV Movie documentary)
as
Self
2009
The Late Late Show with Craig Ferguson (TV Series)
as
Self - Guest
- Liza Minnelli/Adam Pally (2011) - Self - Guest
- Episode #5.211 (2009) - Self - Guest
2006
The Ellen DeGeneres Show (TV Series)
as
Self - Guest
- Episode #9.23 (2011) - Self - Guest
- Episode #3.129 (2006) - Self - Guest
2011
Daybreak (TV Series)
as
Self
- Episode dated 28 September 2011 (2011) - Self
2008
The One Show (TV Series)
as
Self - Guest
- Episode #6.167 (2011) - Self - Guest
- Episode dated 13 February 2008 (2008) - Self - Guest
2011
Joy Behar: Say Anything! (TV Series)
as
Self - Guest
- Episode dated 9 September 2011 (2011) - Self - Guest
2011
Rocco's Dinner Party (TV Series)
as
Self
- Liza with a 'B!' (2011) - Self
2011
Loose Women (TV Series)
as
Self - Performer
- Episode #15.204 (2011) - Self - Performer
2008
Breakfast (TV Series)
as
Self - Guest
- Episode dated 10 June 2011 (2011) - Self - Guest
- Episode dated 28 March 2011 (2011) - Self - Guest
- Episode dated 14 February 2008 (2008) - Self - Guest
2011
The Graham Norton Show (TV Series)
as
Self - Guest
- Liza Minnelli/James McAvoy/Jack Dee (2011) - Self - Guest
2011
The 77th Annual Drama League Awards (TV Special)
as
Self - Presenter
2011
Lady Gaga Presents: The Monster Ball Tour at Madison Square Garden (TV Special)
as
Self - Audience Member (uncredited)
2011
The 9th Annual TV Land Awards (TV Special)
as
Self
2011
Elizabeth Taylor: A Tribute (TV Movie documentary)
as
Self
2011
Late Night with Jimmy Fallon (TV Series)
as
Self - Guest
- Episode dated 23 February 2011 (2011) - Self - Guest
2010
The Apprentice (TV Series)
as
Self
- Welcome to the Club (2010) - Self
1993
Larry King Live (TV Series)
as
Self - Guest
- Liza Minnelli (2010) - Self - Guest
- Remembering Michael Jackson (2009) - Self - Guest
- Episode dated 15 March 2006 (2006) - Self - Guest
- Episode dated 19 November 2004 (2004) - Self - Guest
- Episode dated 23 May 2002 (2002) - Self - Guest
- Episode dated 20 March 2002 (2002) - Self - Guest
- Episode dated 5 October 2001 (2001) - Self - Guest
- Episode dated 1 December 1993 (1993) - Self - Guest
1988
The Oprah Winfrey Show (TV Series)
as
Self - Guest
- Episode dated 21 September 2010 (2010) - Self - Guest
- Episode dated 22 October 1996 (1996) - Self - Guest
- Episode dated 24 December 1992 (1992) - Self - Guest
- Episode dated 27 June 1988 (1988) - Self - Guest
2009
Kathy Griffin: My Life on the D-List (TV Series)
as
Self
- Kathy with a Z (2010) - Self
- I Heart Lily Tomlin (2009) - Self (voice)
2010
Ultrasuede: In Search of Halston (Documentary)
as
Self
2009
Liza's at the Palace (TV Movie)
as
Self
2009
Mr. Prince (TV Movie documentary)
as
Self
2009
Australian Idol (TV Series)
as
Self / Self - Guest Judge
- Grand Final (2009) - Self
- Top 6: Stage & Screen (2009) - Self - Guest Judge
2009
The Real Cabaret (TV Movie documentary)
as
Self
2009
Dzi Croquettes (Documentary)
as
Self
2009
Telethon (TV Series)
as
Self
- Episode dated 4 October 2009 (2009) - Self
2009
VH1 Divas Live 2009 (TV Special)
as
Self
2009
Hollywood Singing & Dancing: A Musical History - 1980s, 1990s and 2000s (Video documentary)
as
Self
2009
The 63rd Annual Tony Awards (TV Special)
as
Self - Presenter / Performer / Winner
2009
Durch die Nacht mit... (TV Series documentary)
as
Self
- Liza Minelli und Fritz Wepper (2009) - Self
2009
Hollywood Singing & Dancing: A Musical History - 1960's (Video documentary)
as
Self
2009
Hollywood Singing & Dancing: A Musical History - 1970's (Video documentary)
as
Self
2009
Willkommen bei Carmen Nebel (TV Series)
as
Self
- Episode #6.5 (2009) - Self
2009
Annul Victory (Documentary)
as
Self
2009
Hollywood Singing and Dancing: A Musical History - The 1930s: Dancing Away the Great Depression (Video documentary)
as
Self
2009
Hollywood Singing and Dancing: A Musical History - The 1940s: Stars, Stripes and Singing (Video documentary)
as
Self
2009
Hollywood Singing and Dancing: A Musical History - The 1950s: The Golden Era of the Musical (Video documentary)
as
Self
2009
The Morning Show with Mike & Juliet (TV Series)
as
Self - Guest
- Episode dated 2 February 2009 (2009) - Self - Guest
2009
Saturday Night Live (TV Series)
as
Self
- Neil Patrick Harris/Taylor Swift (2009) - Self
2008
Rosie Live (TV Special documentary)
as
Self
2008
Every Little Step (Documentary)
as
Self (uncredited)
2008
The 62nd Annual Tony Awards (TV Special)
as
Self - Presenter
2008
The South Bank Show (TV Series documentary)
as
Self - Guest
- Liza Minnelli (2008) - Self - Guest
2008
Hollywood Singing and Dancing: A Musical History (Video documentary)
as
Self
2008
Ti lascio una canzone (TV Series)
as
Self
- Prima puntata 5 aprile 2008 (2008) - Self
2008
Happy Birthday Brucie! (TV Movie documentary)
as
Self - Performer
2008
BBC London News (TV Series documentary)
as
Self
- Episode dated 15 February 2008 (2008) - Self
2008
Later... With Jools Holland (TV Series)
as
Self - Guest
- Episode #31.3 (2008) - Self - Guest
2008
London Tonight (TV Series)
as
Self
- Episode dated 15 February 2008 (2008) - Self
2008
This Morning (TV Series)
as
Self - Guest
- Episode dated 15 February 2008 (2008) - Self - Guest
2008
The Alan Titchmarsh Show (TV Series)
as
Self - Guest
- Episode dated 14 February 2008 (2008) - Self - Guest
1987
ABC News Nightline (TV Series)
as
Self
- Oil Boomtown/Voting in Vegas/Liza Minnelli (2008) - Self
- A Man Called Sinatra (1995) - Self
- Fred Astaire Remembered (1987) - Self
2008
Hollywood Singing and Dancing: A Musical Treasure (TV Movie documentary)
as
Self
2007
Portrait of a Choreographer (Video short)
as
Self
1979
Good Morning America (TV Series)
as
Self - Guest
- Episode dated 10 December 2007 (2007) - Self - Guest
- Episode dated 4 December 2007 (2007) - Self - Guest
- Episode dated 31 August 2005 (2005) - Self - Guest
- Episode dated 30 May 2002 (2002) - Self - Guest
- Episode dated 22 February 1984 (1984) - Self - Guest
- Episode dated 27 May 1981 (1981) - Self - Guest
- Episode dated 26 May 1981 (1981) - Self - Guest
- Episode dated 29 August 1979 (1979) - Self - Guest
2007
Happy Birthday BAFTA (TV Special)
as
Self - On Tape
2007
Chris & Don: A Love Story (Documentary)
as
Self
2007
US Open 2007 (TV Mini Series)
as
Self
2007
Singer's Spotlight (TV Movie)
as
Self
2007
The Pirate: A Musical Treasure Chest (Video documentary short)
as
Self
2007
AFI's 100 Years... 100 Movies: 10th Anniversary Edition (TV Movie documentary)
as
Self
2007
Susana Giménez (TV Series)
as
Self
- Liza Minnelli (2007) - Self
2007
Happy Birthday Elton! From Madison Square Garden, New York (TV Special)
as
Self
2006
Astaire and Rogers: Partners in Rhythm (Video documentary)
as
Self
2006
The Best of the Royal Variety (TV Series)
as
Self
- The Legends (2006) - Self
2006
The Charlotte Church Show (TV Series)
as
Self - Guest
- Episode #1.6 (2006) - Self - Guest
1968
Today (TV Series)
as
Self - Guest / Self
2006
The Sharon Osbourne Show (TV Series)
as
Self - Guest
- Episode #1.27 (2006) - Self - Guest
2006
The Heaven and Earth Show (TV Series)
as
Self - Guest
- Episode dated 1 October 2006 (2006) - Self - Guest
2006
Parkinson (TV Series)
as
Self - Guest
- Episode dated 30 September 2006 (2006) - Self - Guest
2004
The Tony Danza Show (TV Series)
as
Self - Guest
- Episode dated 15 September 2006 (2006) - Self - Guest
- Episode #2.96 (2006) - Self - Guest
- Episode #2.9 (2005) - Self - Guest
- Episode #1.100 (2005) - Self - Guest
- Episode #1.1 (2004) - Self - Guest
2006
50 Films to See Before You Die (TV Movie documentary)
as
Self
2006
Broadway Under the Stars (TV Movie)
as
Self
2006
Macy's 4th of July Fireworks Spectacular (TV Special)
as
Self
2006
The 60th Annual Tony Awards (TV Special)
as
Self - Interviewee
2006
That's Kentertainment! (TV Series)
as
Self
- Liza-Palooza Two-za! (2006) - Self
2002
Late Show with David Letterman (TV Series)
as
Self - Guest
- Episode dated 31 March 2006 (2006) - Self - Guest
- Episode dated 29 November 2002 (2002) - Self - Guest
- Episode dated 13 May 2002 (2002) - Self - Guest
2006
Best Ever Muppet Moments (TV Movie documentary)
as
Self
2006
Inside the Actors Studio (TV Series)
as
Self - Guest
- Liza Minnelli (2006) - Self - Guest
2005
Beckmann (TV Series)
as
Self
- Episode dated 12 December 2005 (2005) - Self
2005
Star Academy (TV Series)
as
Self
- Episode dated 9 December 2005 (2005) - Self
2005
Corazón de... (TV Series)
as
Self
- Episode dated 30 November 2005 (2005) - Self
2005
Hape trifft! (TV Series)
as
Self
- Episode #2.3 (2005) - Self
2005
20h10 pétantes (TV Series)
as
Self
- Episode dated 14 October 2005 (2005) - Self
2005
Martha (TV Series)
as
Self - Guest
- Episode dated 22 September 2005 (2005) - Self - Guest
2005
16th Annual GLAAD Media Awards (TV Special)
as
Self
2005
Get Aboard! The Band Wagon (Video documentary short)
as
Self - Vincente Minnelli's Daughter
2005
The Insider (TV Series)
as
Self
- Episode dated 11 February 2005 (2005) - Self
2004
Inside the Mind of Liza Minnelli (TV Movie documentary)
as
Self
2004
Liza Minnelli on 'Meet Me in St. Louis' (Video documentary short)
as
Self
2004
The Royal Variety Performance 2004 (TV Special)
as
Self - Performer
2004
Nine Innings from Ground Zero (TV Movie documentary)
as
Self
1997
Biography (TV Series documentary)
as
Self
- Liza Minnelli (2004) - Self
- Mia Farrow: A Life of Drama (1997) - Self
2004
Arena (TV Series documentary)
as
Self
- Pavarotti: The Last Tenor (2004) - Self
2004
The 2nd Annual TV Land Awards (TV Special)
as
Self
2002
Dateline NBC (TV Series documentary)
as
Self
- Episode #12.14 (2004) - Self
- Episode #10.50 (2002) - Self
2004
Menschen bei Maischberger (TV Series)
as
Self
- Episode dated 10 February 2004 (2004) - Self
2004
Celebrity Justice (TV Series)
as
Self
- Episode dated 10 January 2004 (2004) - Self
2003
VH1 Big in 03 (TV Special)
as
Self
2003
The Michael Jackson Story (TV Movie documentary)
as
Self
2003
TROS TV Show (TV Series documentary)
as
Self
- Episode dated 24 October 2003 (2003) - Self
2003
Ruby Wax with... (TV Series documentary)
as
Self - Guest
- Liza Minnelli and Husband (2003) - Self - Guest
2002
V Graham Norton (TV Series)
as
Self - Guest
- Episode #4.3 (2003) - Self - Guest
- Episode #3.13 (2003) - Self - Guest
- Episode #1.61 (2002) - Self - Guest
1987
Great Performances (TV Series)
as
Self / Self - Performer
- 30th Anniversary: A Celebration in Song (2003) - Self
- My Favorite Broadway: The Leading Ladies (1999) - Self - Performer
- Sondheim: A Celebration at Carnegie Hall (1993) - Self - Performer
- The Fred Astaire Songbook (1991) - Self
- An Evening with Alan Jay Lerner (1989) - Self
- Celebrating Gershwin: 'S Wonderful (1987) - Self
2003
The Late Late Show with Craig Kilborn (TV Series)
as
Self - Guest
- Episode dated 22 January 2003 (2003) - Self - Guest
2002
Liza and David (TV Special)
as
Self
1999
The View (TV Series)
as
Self - Guest
- Episode dated 29 November 2002 (2002) - Self - Guest
- Episode dated 24 May 2002 (2002) - Self - Guest
- Episode dated 21 December 1999 (1999) - Self - Guest
1998
E! True Hollywood Story (TV Series documentary)
as
Self
- Liza Minnelli (2002) - Self
- Mia Farrow (1998) - Self
2002
Friday Night with Jonathan Ross (TV Series)
as
Self - Guest
- Episode #2.3 (2002) - Self - Guest
2002
Seitenblicke (TV Series documentary)
as
Self
- Wedding Bells (2002) - Self
2002
New York at the Movies (TV Movie documentary)
as
Self
2002
33rd NAACP Image Awards (TV Special)
as
Self
2002
So Graham Norton (TV Series)
as
Self - Guest
- Episode #5.11 (2002) - Self - Guest
2001
Michael Jackson: 30th Anniversary Celebration (TV Special)
as
Self
1996
The Rosie O'Donnell Show (TV Series)
as
Self - Guest
- Episode dated 19 September 2001 (2001) - Self - Guest
- Episode dated 14 December 1999 (1999) - Self - Guest
- Episode #1.231 (1997) - Self - Guest
- Episode #1.14 (1996) - Self - Guest
1999
Radio City Music Hall: The Story Behind the Showplace (TV Movie documentary)
as
Self
1999
Radio City Music Hall's Grand Re-Opening Gala (TV Special)
as
Self
1999
Downtown (TV Series)
as
Self
- Episode dated 9 December 1999 (1999) - Self
1980
20/20 (TV Series documentary)
as
Self
- Episode dated 8 December 1999 (1999) - Self
- Episode dated 24 January 1980 (1980) - Self
1999
AFI's 100 Years... 100 Stars: America's Greatest Screen Legends (TV Special documentary)
as
Self
1999
60 Minutes II (TV Series documentary)
as
Self (segment "Classic: Judy")
- President Clinton/Classic: Judy (1999) - Self (segment "Classic: Judy")
1998
The Kennedy Center Honors: A Celebration of the Performing Arts (TV Special documentary)
as
Self
1998
The Clive James Show (TV Series)
as
Self - Guest
- Episode dated 9 May 1998 (1998) - Self - Guest
1997
Cabaret: A Legend in the Making (Video documentary short)
as
Self / Sally Bowles (as Liza Minnellii)
1997
The Gayle King Show (TV Series)
as
Self - Guest
- Episode dated 7 November 1997 (1997) - Self - Guest
1997
The Late Late Show with Tom Snyder (TV Series)
as
Self - Guest
- Episode dated 29 July 1997 (1997) - Self - Guest
1997
The 51st Annual Tony Awards (TV Special)
as
Self - Presenter
1997
The 39th Annual Grammy Awards (TV Special)
as
Self
1996
Pavarotti & Friends for War Child (TV Special)
as
Self - Guest Performer
1992
Live with Kelly and Mark (TV Series)
as
Self - Guest
- Episode dated 20 December 1996 (1996) - Self - Guest
- Episode dated 20 January 1992 (1992) - Self - Guest
1996
The Clive James Show (TV Series)
as
Self - Guest
- Episode dated 23 June 1996 (1996) - Self - Guest
1996
The 50th Annual Tony Awards (TV Special)
as
Self - Nominee & Performer
1996
Ruby Wax Meets... (TV Series documentary)
as
Self - Guest
- Bette Midler and Liza Minnelli (1996) - Self - Guest
1995
Queen: Champions of the World (Documentary)
as
Self
1995
The Queen Phenomenon: In the Lap of the Gods (TV Movie documentary)
as
Self
1995
Tony Bennett: Here's to the Ladies, a Concert of Hope (TV Special documentary)
as
Self
1988
Jerry Lewis MDA Labor Day Telethon (TV Series)
as
Self
- Telethon 1995 (1995) - Self
- The 1992 Jerry Lewis MDA Labor Day Telethon (1992) - Self
- The 1991 Jerry Lewis MDA Labor Day Telethon (1991) - Self
- The 1989 Jerry Lewis MDA Labor Day Telethon (1989) - Self
- The 1988 Jerry Lewis MDA Labor Day Telethon (1988) - Self
1995
Michael Feinstein: Sing a Song of Hollywood (TV Movie)
as
Self
1992
The Tonight Show with Jay Leno (TV Series)
as
Self - Guest
- Episode #3.331 (1995) - Self - Guest
- Episode #3.15 (1994) - Self - Guest
- Episode #1.124 (1992) - Self - Guest
1995
The 7th Annual Britannia Awards (TV Special)
as
Self - Performer
1995
Unzipped (Documentary)
as
Self (uncredited)
1995
Peter Allen: The Boy from Oz (TV Movie documentary)
as
Self
1994
Meet Me in St. Louis: The Making of an American Classic (Video documentary short)
as
Self (voice)
1994
A Century of Cinema (Documentary)
as
Self
1994
Vincent à l'heure (TV Series)
as
Self
1994
Barbra: The Concert (TV Special)
as
Self - Audience Member (uncredited)
1994
In a New Light '94 (TV Special)
as
Self
1994
The 48th Annual Tony Awards (TV Special)
as
Self - Presenter
1994
Broadway at the Hollywood Bowl (TV Special)
as
Self (on film)
1972
Omnibus (TV Series documentary)
as
Self
- Mister Abbott's Broadway (1994) - Self
- Judy: Impressions of Garland (1972) - Self
1993
'The Day After That' Recording (TV Special)
as
Self
1993
The 47th Annual Tony Awards (TV Special)
as
Self - Host & Performer
1993
Charlie Rose (TV Series)
as
Self - Guest
- Episode dated 24 May 1993 (1993) - Self - Guest
1993
The 65th Annual Academy Awards (TV Special)
as
Self - Performer
1993
The Annual Daily Variety Honors. A Salutes to Army Archerd (TV Special)
as
Self
1993
A Day in the Life... (TV Series)
as
Self
- The Royal Albert Hall (1993) - Self
1993
Liza and Friends: A Tribute to Sammy Davis, Jr. (TV Movie)
as
Self - Host
1992
Liza Minnelli Live from Radio City Music Hall (TV Special)
as
Self
1992
The 9th Annual American Cinema Awards (TV Special)
as
Self
1992
The Howard Stern Show (TV Series)
as
Self - Guest
- Name That Tuna (1992) - Self - Guest
1992
Blast 'Em (Documentary)
as
Self (uncredited)
1992
The 46th Annual Tony Awards (TV Special)
as
Self - Presenter
1992
The Freddie Mercury Tribute: Concert for AIDS Awareness (TV Special documentary)
as
Self
1992
The Film Society of Lincoln Center Annual Gala Tribute to Gregory Peck (TV Special)
as
Self - Speaker
1992
The 64th Annual Academy Awards (TV Special)
as
Self - Presenter
1991
Pebble Mill at One (TV Series)
as
Self
- Episode dated 31 October 1991 (1991) - Self
1991
The Joan Rivers Show (TV Series)
as
Self - Guest
- Episode dated 7 October 1991 (1991) - Self - Guest
1991
Sally Jessy Raphael (TV Series)
as
Self
- Episode dated 4 October 1991 (1991) - Self
1991
Donahue (TV Series)
as
Self - Guest
- Episode dated 1 October 1991 (1991) - Self - Guest
1991
6 O'Clock Live (TV Series)
as
Self
- Episode dated 20 September 1991 (1991) - Self
1989
Wogan (TV Series)
as
Self
- Wogan with Gloria Hunniford (1991) - Self
- Episode #9.85 (1989) - Self
1991
The Arsenio Hall Show (TV Series)
as
Self - Guest
- Episode #4.1 (1991) - Self - Guest
1991
Carnegie Hall at 100: A Place of Dreams (Video documentary)
as
Self
1990
Great Performances: Dance in America (TV Series)
as
Self
- Bob Fosse: Steam Heat (1990) - Self
1990
Warner Bros. Celebration of Tradition, June 2, 1990 (TV Movie documentary)
as
Self - Host
1990
Sinatra 75: The Best Is Yet to Come (TV Special documentary)
as
Self
1990
Christmas in Rockefeller Center (TV Series)
as
Self - Host
- Christmas in Rockefeller Center (1990) - Self - Host
1989
Pero ¿esto qué es? (TV Series)
as
Self - Musical Guest
- Episode dated 20 August 1990 (1990) - Self - Musical Guest
- Episode dated 1 December 1989 (1989) - Self - Musical Guest
1990
America's Dance Honors (TV Special)
as
Self
1989
Top of the Pops (TV Series)
as
Self - Musical Guest
- Episode dated 22 March 1990 (1990) - Self - Musical Guest
- Episode dated 10 August 1989 (1989) - Self - Musical Guest
1990
VIP noche (TV Series)
as
Self - Musical Guest
- Episode dated 19 March 1990 (1990) - Self - Musical Guest
1990
The 21st BAFTA Awards (TV Special)
as
Self
1990
Viva el espectáculo (TV Series)
as
Self - Musical Guest
- Episode #1.7 (1990) - Self - Musical Guest
1986
Aspel & Company (TV Series)
as
Self - Guest
- Episode #7.5 (1990) - Self - Guest
- Episode #3.9 (1986) - Self - Guest
1990
Going Live! (TV Series)
as
Self
- Episode #3.23 (1990) - Self
1990
The Wonderful Wizard of Oz: 50 Years of Magic (TV Movie documentary)
as
Self
1990
Rockopop (TV Series)
as
Self - Musical Guest
- Episode dated 17 February 1990 (1990) - Self - Musical Guest
1988
Sacrée soirée (TV Series)
as
Self
- Episode dated 14 February 1990 (1990) - Self
- Episode dated 1 November 1989 (1989) - Self
- Episode dated 23 November 1988 (1988) - Self
1989
Grammy Living Legends (TV Special)
as
Self - Honoree
1989
After Hours (TV Series)
as
Self
- Episode dated 21 November 1989 (1989) - Self
1989
Sammy Davis, Jr. 60th Anniversary Celebration (TV Special)
as
Self
1989
The Dame Edna Experience (TV Series)
as
Self - Guest
- Episode #2.2 (1989) - Self - Guest
1989
Lunettes noires pour nuits blanches (TV Series)
as
Self
- Episode dated 4 November 1989 (1989) - Self
1989
Wetten, dass..? (TV Series)
as
Self
- Wetten, dass..? aus Basel (1989) - Self
1989
Fantastico 10 (TV Series)
as
Self
- Episode dated 28 October 1989 (1989) - Self
1987
Champs-Elysées (TV Series)
as
Self
- Episode dated 16 September 1989 (1989) - Self
- Episode dated 28 February 1987 (1987) - Self
1989
The Songwriter's Hall of Fame 20th Anniversary... The Magic of Music (TV Special)
as
Self
1989
Frank, Liza & Sammy: The Ultimate Event (TV Special documentary)
as
Self
1977
AFI Life Achievement Award (TV Series)
as
Self
- AFI Life Achievement Award: A Tribute to Gregory Peck (1989) - Self
- AFI Life Achievement Award: A Tribute to Gene Kelly (1985) - Self (uncredited)
- AFI Life Achievement Award: A Tribute to Bette Davis (1977) - Self
1988
The Princess Grace Foundation Special Gala Tribute to Cary Grant (TV Special)
as
Self
1988
40 degrés à l'ombre de la 3 (TV Series)
as
Self
- Episode dated 2 August 1988 (1988) - Self
1988
Late Night with David Letterman (TV Series)
as
Self - Guest
- Episode dated 6 July 1988 (1988) - Self - Guest
- Episode dated 5 July 1988 (1988) - Self - Guest
1988
The 60th Annual Academy Awards (TV Special)
as
Self - Presenter
1988
Gregory Peck: His Own Man (Documentary)
as
Self
1988
The 30th Annual Grammy Awards (TV Special)
as
Self
1988
Moving Image Salutes James Stewart (TV Special)
as
Self
1987
Karussell (TV Series)
as
Self
- Episode dated 9 November 1987 (1987) - Self
1987
Fantastico 8 (TV Series)
as
Self
- Episode #1.2 (1987) - Self
1987
Happy 100th Birthday, Hollywood (TV Special documentary)
as
Self
1987
Carnegie Hall: The Grand Reopening (TV Special)
as
Self
1987
The Annual Friars Club Tribute Present a Salute to Liza Minnelli (TV Special)
as
Self - Honoree
1987
In Performance at the White House: A Tribute to American Music - Rodgers and Hart (TV Special)
as
Self
1987
Minnelli on Minnelli: Liza Remembers Vincente (TV Movie documentary)
as
Self
1963
The Tonight Show Starring Johnny Carson (TV Series)
as
Self - Guest
- (FROM LOS ANGELES) Leo Gorcey, Rose Marie, Sidney Miller (1967) - Self - Guest
- Woody Allen (Guest Host) Liza Minnelli, Otto Preminger (1967) - Self - Guest
- Oleg Cassini, Norm Crosby, Liza Minnelli (1966) - Self - Guest
- Arthur Godfrey (guest host), Walter Slezak, Nipsey Russell, Meredith Willson, Frank D'Rone, Liza Minnelli (1963) - Self - Guest
1975
60 Minutes (TV Series documentary)
as
Self
- Episode dated 28 September 1986 (1986) - Self
- Judy/The Ultra Secret (1975) - Self
1986
Our World (TV Series)
as
Self
- Summer 1969 (1986) - Self
1986
Liberty Weekend (TV Special documentary)
as
Self
1986
Liza in London (TV Special)
as
Self
1986
Le grand échiquier (TV Series)
as
Self
- Charles Aznavour 2 (1986) - Self
1986
The 43rd Annual Golden Globe Awards 1986 (TV Special)
as
Self - Winner
1985
The Whimsical World of Oz (TV Movie documentary)
as
Self
1985
Buonasera Raffaella (TV Series)
as
Self
1985
The 42nd Annual Golden Globe Awards (TV Special)
as
Self - Presenter
1985
That's Dancing! (Documentary)
as
Self - Host
1984
Salute to Lady Liberty (TV Special)
as
Self
1984
The 38th Annual Tony Awards (TV Special)
as
Self - Nominee & Performer
1984
In Concert at the Met (TV Special)
as
Self
1984
The 56th Annual Academy Awards (TV Special documentary)
as
Self - Presenter
1984
Gala of Stars 1984 (TV Special)
as
Self
1984
The Stars Salute the U.S. Olympic Team (TV Special)
as
Self - Performer
1984
The 11th Annual American Music Awards (TV Special)
as
Self
1983
The Best of Everything (TV Special)
as
Self (voice)
1983
Octopussy: The Royal Premiere (TV Special short)
as
Self
1983
Hour Magazine (TV Series)
as
Self
- Episode dated 30 May 1983 (1983) - Self
1983
The President's Command Performance (TV Special)
as
Self
1983
The 55th Annual Academy Awards (TV Special)
as
Self - Host
1983
Whicker's World (TV Series documentary)
as
Self - Interviewee
- Aboard the Orient Express (1983) - Self - Interviewee
1982
Liza Minnelli - Silvester-Gala 1982 live aus Bad Gastein (TV Special)
as
Self - Performer
1982
Freixenet 1982 (Short)
as
Self - Performer
1982
Transit (TV Series)
as
Self
- Episode dated 9 May 1982 (1982) - Self
1982
Night of 100 Stars (TV Special)
as
Self
1981
Marvin Hamlisch: They're Playing My Song (TV Movie)
as
Self
1981
11th Annual Entertainer of the Year Awards (TV Special)
as
Self
1981
Tomorrow Coast to Coast (TV Series)
as
Self - Guest
- Episode dated 2 June 1981 (1981) - Self - Guest
1981
Gala of Stars 1981 (TV Special)
as
Self
1980
Jerry Lewis MDA Telethon (TV Special)
as
Self
1980
Billy Baxter Presents Diary of the Cannes Film Festival with Rex Reed (TV Movie documentary)
as
Self
1980
Mac Davis 10th Anniversary Special: I Still Believe in Music (TV Special)
as
Self
1980
Baryshnikov on Broadway (TV Special documentary)
as
Self
1980
The 52nd Annual Academy Awards (TV Special)
as
Self - Presenter
1980
An Evening with Liza Minnelli (TV Special)
as
Self
1980
Goldie and Liza Together (TV Special)
as
Self
1979
The Muppet Show (TV Series)
as
Self - Special Guest Star
- Liza Minnelli (1979) - Self - Special Guest Star
1979
Camera Three (TV Series)
as
Self
- Portrait of Marvin Hamlisch (1979) - Self
1979
Hello, Here Is Berlin (TV Movie)
as
Self
1978
Numéro un (TV Series)
as
Self
- Michel Sardou et Jean Claude Brialy: deux cinglés du spectacle (1978) - Self
1978
Spécial cinéma (TV Series)
as
Self
- Episode dated 19 December 1978 (1978) - Self
1978
Ciné regards (TV Series documentary)
as
Self
- Hollywood USA: Liza Minnelli (1978) - Self
1978
People (TV Series)
as
Self
- Episode #1.6 (1978) - Self
1978
Movies Are My Life
as
Self
1978
Hollywood Greats (TV Series documentary)
as
Self
- Judy Garland (1978) - Self
1978
The 32nd Annual Tony Awards (TV Special)
as
Self - Performer & Winner
1978
Gene Kelly: An American in Pasadena (TV Special)
as
Self
1977
Revista de cine (TV Series)
as
Self - Interviewee
- Episode dated 24 October 1977 (1977) - Self - Interviewee
1977
New York, New York (TV Series)
as
Self - Musical Guest
- Episode dated 25 September 1977 (1977) - Self - Musical Guest
1967
The Merv Griffin Show (TV Series)
as
Self - Guest
- Episode dated 22 July 1977 (1977) - Self - Guest
- Salute to MGM (1974) - Self - Guest
- Lost Horizon benefit performance for motion picture and television relief fund (1973) - Self - Guest
- Liza Minnelli, Elke Sommer, Doc Severinsen, Mr. Blackwell (1973) - Self - Guest
- Lorne Greene and wife Nancy Deale, Robert Goulet, Clint Eastwood, Frank Gorshin, Liza Minnelli (1970) - Self - Guest
- Henry Morgan, Liza Minelli, Mitch Miller, Totie Fields, Rodney Dangerfield, Ted Mack, Ronnie Martin, Martin Yarbrough, Bayn Johnson, Wes Harrison (1968) - Self - Guest
- Liza Minnelli, Rip Taylor, Jack Douglas and Reiko, Jimmy Nelson, Ethel Griffies (1967) - Self - Guest
1965
The Mike Douglas Show (TV Series)
as
Self - Guest / Self - Co-Host / Self - Musical Guest
1976
Gala de l'union (TV Series)
as
Self
- 43ème gala de l'union des artistes (1976) - Self
1976
Life Goes to the Movies (TV Movie documentary)
as
Self
1976
Film '72 (TV Series)
as
Self
- Episode #5.35 (1976) - Self
- Episode #5.18 (1976) - Self
1976
The Bell Telephone Jubilee (TV Movie documentary)
as
Self
1975
Apropos Film (TV Series documentary)
as
Self
- Episode dated 23 December 1975 (1975) - Self
1975
Sammy and Company (TV Series)
as
Self - Guest
- Liza Minnelli, Chita Rivera and Stephanie Mills (1975) - Self - Guest
1975
The Mac Davis Special (TV Special)
as
Self
1975
Dinah! (TV Series)
as
Self - Guest
- Episode #2.40 (1975) - Self - Guest
- Episode #1.84 (1975) - Self - Guest
1969
The Dick Cavett Show (TV Series)
as
Self - Guest / Self
- Liza Minnelli, Henry Gibson, Doug Henning (1975) - Self
- Liza Minnelli/Robert Klein/Pete Seeger/Gale Sayers (1972) - Self - Guest
- Episode dated 23 September 1970 (1970) - Self - Guest
- Candice Bergen, Liza Minnelli, Truman Capote, James Coburn (1969) - Self - Guest
1975
Rona Looks at Raquel, Liza, Cher and Ann-Margret (TV Special)
as
Self
1975
At Long Last Cole (TV Special)
as
Self
1974
The 1974 Annual Las Vegas Entertainment Awards (TV Special)
as
Self - Award Winner
1974
Frank Sinatra: The Main Event (TV Special documentary)
as
Self - Audience Member (uncredited)
1973
ABC Late Night (TV Series documentary)
as
Self
- That's Entertainment: 50 Years of MGM (1974) - Self
- Jack Paar Tonight (1973) - Self
1974
That's Entertainment! (Documentary)
as
Self - Co-Host & Narrator
1974
Love from A to Z (TV Movie)
as
Self
1974
The 28th Annual Tony Awards (TV Special)
as
Self - Audience Member
1974
The 46th Annual Academy Awards (TV Special)
as
Self - Presenter & Performer
1974
Just One More Time (Short)
as
Self (uncredited)
1973
The 45th Annual Academy Awards (TV Special)
as
Self - Winner
1973
Jack Paar Tonite (TV Series)
as
Self - Guest
- Episode #1.13 (1973) - Self - Guest
1973
The 30th Annual Golden Globe Awards (TV Special)
as
Self - Winner
1973
American Guild of Variety Artists 3rd Annual Entertainer of the Year Awards (TV Special)
as
Self
1972
The Recreation of an Era (Documentary short)
as
Self
1972
Liza with a Z (TV Special)
as
Self
1972
A Royal Gala Variety Performance (TV Special)
as
Self - Performer
1972
The 44th Annual Academy Awards (TV Special)
as
Self - Presenter
1970
Aquarius (TV Series documentary)
as
Self
- Impressio/Culture in the Bull Ring (1972) - Self
- Old Times/Liza Minelli/Henri Laurens Sculptures/Country and Northern (1971) - Self (as Liza Minelli)
- It's Cannes, Man/Cafe La Mama/Vienna Festival (1970) - Self
1970
The David Frost Show (TV Series)
as
Self - Guest
- Episode #4.113 (1972) - Self - Guest
- Episode #3.36 (1970) - Self - Guest
1971
Sacha show (TV Series)
as
Self
- Episode dated 30 December 1971 (1971) - Self
1971
Laugh-In (TV Series)
as
Self - Guest Performer
- Liza Minnelli (1971) - Self - Guest Performer
1971
The Anthony Newley Show (TV Special)
as
Self
1971
Night-Club (TV Series)
as
Self - Musical Guest
- Episode dated 20 June 1971 (1971) - Self - Musical Guest
1971
The Pearl Bailey Show (TV Series)
as
Self - Guest
- Liza Minnelli/Steve Lawrence/Cab Calloway (1971) - Self - Guest
1969
This Is Tom Jones (TV Series documentary)
as
Self - Guest
- Episode #3.5 (1970) - Self - Guest
- Episode #2.13 (1969) - Self - Guest
1970
The Johnny Cash Show (TV Series)
as
Self - Musical Guest
- Episode #2.1 (1970) - Self - Musical Guest
1970
Frost Over America (TV Series)
as
Self
- Episode dated 5 August 1970 (1970) - Self
1970
Liza (TV Special)
as
Self - Host
1970
The 42nd Annual Academy Awards (TV Special)
as
Self - Nominee
1963
The Ed Sullivan Show (TV Series)
as
Self - Singer
- George Kirby, Henry Mancini, Liza Minnelli, Judy Carne, David Hemmings, Charlie Manna, Mason Williams, Santana, Albert Almoznino, The Trio Hoganis (1969) - Self - Singer
- The 5th Dimension, Liza Minnelli, George Carlin, Joan Rivers. Bill Dana, Vino Venito, The West Point Glee Club (1969) - Self - Singer
- Gary Puckett & The Union Gap, Liza Minnelli, The Lennon Sisters, John Davidson, Shelley Berman, Scoey Mitchell, Wayne & Shuster, Victor the Bear (1969) - Self - Singer
- Ray Charles, The Association, Richard Pryor, Liza Minnelli, Jack E. Leonard, Joan Sutherland (1968) - Self - Singer
- Allen & Rossi, Theodore Bikel, Jack Carter, the 5th Dimension, The McGuire Sisters, Liza Minnelli, the Canestrellis (1968) - Self - Singer
- Barry McGuire, Liza Minnelli, Allan Sherman, The Harlem Globetrotters, London Lee, Peter Gennaro, Harry Secombe & Roy Castle (1965) - Self - Singer
- Liza Minnelli, Duke Ellington, Jean-Paul Vignon, Professor Backwards, The Lipizzaner Stallions (1964) - Self - Singer
1970
Movin' (TV Movie)
as
Self
1969
The Joey Bishop Show (TV Series)
as
Self - Guest
- Episode #3.199 (1969) - Self - Guest
1969
The Glen Campbell Goodtime Hour (TV Series)
as
Self - Guest
- Liza Minnelli, Waylon Jennings, The Righteous Brothers (1969) - Self - Guest
1968
The Best on Record (TV Special)
as
Self
1968
13 Stars for Channel 13 (TV Series)
as
Self
- Episode #1.4 (1968) - Self
1968
The 22nd Annual Tony Awards (TV Special)
as
Self - Presenter
1968
Comedy Is King (TV Special)
as
Self
1966
The Hollywood Palace (TV Series)
as
Self - Singer
- Episode #5.26 (1968) - Self - Singer
- Episode #5.18 (1968) - Self - Singer
- Episode #5.13 (1967) - Self - Singer
- Episode #4.22 (1967) - Self - Singer
- Dramatic Reader: Bette Davis (1966) - Self - Singer
1968
Girl Talk (TV Series)
as
Self
- Episode dated 12 February 1968 (1968) - Self
1967
The Carol Burnett Show (TV Series)
as
Self - Guest
- Liza Minnelli and Jack Palance (1968) - Self - Guest
- Sid Caesar and Liza Minelli (1967) - Self - Guest
1967
The Match Game (TV Series)
as
Self - Team Captain
- Episode #6.103 (1968) - Self - Team Captain
- Episode #6.102 (1968) - Self - Team Captain
- Episode #6.101 (1968) - Self - Team Captain
- Episode #6.100 (1968) - Self - Team Captain
- Liza Minnelli & Dustin Hoffman (1968) - Self - Team Captain
- Episode #5.158 (1967) - Self - Team Captain
- Episode #5.157 (1967) - Self - Team Captain
- Episode #5.156 (1967) - Self - Team Captain
- Episode #5.155 (1967) - Self - Team Captain
- Liza Minnelli & Hugh O'Brian (1967) - Self - Team Captain
1967
The Kraft Music Hall (TV Series)
as
Self - Vocalist
- Woody Allen Looks at 1967 (1967) - Self - Vocalist
- Give My Regards to Broadway (1967) - Self - Vocalist
1967
Bandstand (TV Series)
as
Self - Singer
- Episode dated 29 July 1967 (1967) - Self - Singer
1967
The Eamonn Andrews Show (TV Series)
as
Self - Guest
- Episode #3.15 (1967) - Self - Guest
1966
Gala de l'Unicef (TV Series)
as
Self - Musician
- Gala de l'Unicef 1966 (1966) - Self - Musician
1966
Hippodrome (TV Series)
as
Self - Singer
- Episode #1.5 (1966) - Self - Singer
1966
The 38th Annual Academy Awards (TV Special)
as
Self - Performer
1966
Perry Como's Kraft Music Hall (TV Series)
as
Self - Guest
- Liza Minnelli, Tommy Steele, Burr Tillstrom (1966) - Self - Guest
1966
The Danny Kaye Show (TV Series)
as
Self - Guest
- Liza Minelli, Alan Young (1966) - Self - Guest
1965
Ice Capades of 1966 (TV Special)
as
Self
1965
Fanfare (TV Series)
as
Self
- Episode #1.8 (1965) - Self
1965
The 19th Annual Tony Awards (TV Special)
as
Self - Winner
1965
I've Got a Secret (TV Series)
as
Self - Guest
- Episode dated 31 May 1965 (1965) - Self - Guest
1965
What's My Line? (TV Series)
as
Self - Mystery Guest
- Liza Minnelli (1965) - Self - Mystery Guest
1965
Hullabaloo (TV Series)
as
Self
- Episode #1.2 (1965) - Self
1964
Judy and Liza at the Palladium (TV Special documentary)
as
Self
1964
Juke Box Jury (TV Series)
as
Self - Panelist
- Episode #1.277 (1964) - Self - Panelist
1964
Cliff! (TV Series)
as
Self
- Episode dated 18 June 1964 (1964) - Self
1963
The Judy Garland Show (TV Series)
as
Self - Musical Guest
- Episode #1.12 (1963) - Self - Musical Guest
- Episode #1.8 (1963) - Self - Musical Guest
1963
The Arthur Godfrey Thanksgiving Special (TV Special)
as
Self
1963
The April in Paris Ball (TV Movie)
as
Self
1963
The Keefe Brasselle Show (TV Series)
as
Self - Guest
- Episode #1.5 (1963) - Self - Guest
1963
Talent Scouts (TV Series)
as
Self
- Episode dated 2 July 1963 (1963) - Self
1963
The Jack Paar Program (TV Series)
as
Self - Guest
- Episode #1.24 (1963) - Self - Guest
1960
Hedda Hopper's Hollywood (TV Movie documentary)
as
Self
1959
The Gene Kelly Show (TV Special)
as
Self
1958
The Tonight Show Starring Jack Paar (TV Series)
as
Self
- Episode #2.55 (1958) - Self
- Episode #2.54 (1958) - Self
1956
Ford Star Jubilee (TV Series)
as
Self - Host
- The Wizard of Oz (1956) - Self - Host
1952
Screen Snapshots 5854: Young Hollywood (Documentary short)
as
Daughter of Judy Garland
Archive Footage
2023
Battle of the Generations (TV Series)
as
Self
- Battle 1 (2023) - Self
2023
Dan Bell the Podcast (Podcast Series)
as
Self
- Tiktok Tapeworm Hippie Mom (2023) - Self
2023
Commitment to Life (Documentary)
as
Self
2022
CBS News Sunday Morning (TV Series)
as
Self
- 07-31-2022 (2022) - Self
2009
Entertainment Tonight (TV Series)
as
Self
- Episode #41.192 (2022) - Self
- Episode #41.169 (2022) - Self
- Episode #41.120 (2022) - Self
- ET Exclusives (2019) - Self
- Episode #38.246 (2019) - Self
- Episode #36.102 (2017) - Self
- Episode dated 18 March 2009 (2009) - Self
2022
Inside Edition (TV Series documentary)
as
Self
- Episode #34.158 (2022) - Self
2022
The Andy Warhol Diaries (TV Mini Series documentary)
as
Self / Self - Actor & Singer
- A Double Life: Andy & Jon (2022) - Self
- Shadows: Andy & Jed (2022) - Self - Actor & Singer
2022
Deneuve, la reine Catherine (TV Movie documentary)
as
Self
2021
Lachen mit Peter Alexander (TV Special)
2021
Freddie Mercury - The Final Act (TV Movie documentary)
as
Self
2021
When Ruby Wax Met... (TV Series documentary)
as
Self
- Girls on Top (2021) - Self
2021
Leute heute (TV Series documentary)
as
Self
- Episode dated 17 August 2021 (2021) - Self
2021
Nick, Simon & Kees: Take a Chance on Me (TV Mini Series documentary)
as
Self
- Episode #1.5 (2021) - Self
2021
Wacko Jacko is a Lie: The Real Michael Jackson According to People Who Knew Him (Video documentary)
as
Self - Interviewee
2020
Viaje al centro de la tele (TV Series documentary)
as
Self
- Sesión continua (2020) - Self
2020
Hillary (TV Mini Series documentary)
as
Self
- Becoming a Lady (2020) - Self
2020
Natalie Wood: What Remains Behind (TV Movie documentary)
as
Self (uncredited)
2020
Top of the Pops: The Story of 1989 (TV Movie documentary)
as
Self (uncredited)
2019
The Movies (TV Mini Series documentary)
as
Sally Bowles
- The Seventies (2019) - Sally Bowles
2019
Sid & Judy (Documentary)
as
Self
2019
Humanitarian: The Real Michael Jackson (Documentary)
as
Self
2019
The Show Must Go On: The Queen + Adam Lambert Story (TV Movie documentary)
as
Self (uncredited)
2018
Arrested Development (TV Series)
as
Lucille Austero
- Courting Disasters (2019) - Lucille Austero
- Saving for Arraignment Day (2019) - Lucille Austero
- The Fallout (2019) - Lucille Austero
- Self-Deportation (2018) - Lucille Austero
2018
George Michael Freedom: The Director's Cut (Documentary)
as
Self (uncredited)
2018
The Ghost of Peter Sellers (Documentary)
as
Self
2018
Die Wiener Stadthalle rockt! Pop Meets Classic zum 60. Jubiläum (TV Movie)
as
Self
2018
Every Act of Life (Documentary)
as
Self
2018
Six Sides of Katharine Hepburn (Documentary short)
as
Self
2018
Studio 54 (Documentary)
as
Self (uncredited)
2017
George Michael: Freedom (TV Movie documentary)
as
Self (uncredited)
2017
John G. Avildsen: King of the Underdogs (Documentary)
as
Self
2017
Kevyn Aucoin: Beauty & the Beast in Me (Documentary)
as
Self
2017
The Fabulous Allan Carr (Documentary)
as
Self
2016
Hier ist ein Mensch: Peter Alexander (TV Movie documentary)
as
Self
2016
Michael Jackson's Journey from Motown to Off the Wall (Documentary)
as
Self
2013
Tu cara me suena - Argentina (TV Series)
as
Self
- Episode #3.23 (2015) - Self
- Episode #3.13 (2015) - Self
- Episode #2.36 (2014) - Self
- Episode #1.4 (2013) - Self
2015
Too Young to Die (TV Series documentary)
as
Self
- Judy Garland - Im Schatten des Regenbogens (2015) - Self
2015
Frank Sinatra. Die Stimme Amerikas (TV Movie documentary)
as
Self
2015
Peter Allen: A Celebration (Video)
as
Self
2015
Discovering Film (TV Series)
as
Self
- Albert Finney (2015) - Self
2015
Wogan: The Best Of (TV Series)
as
Self
- Entertainers (2015) - Self
2015
Extra (TV Series)
as
Self
- Episode dated 7 March 2015 (2015) - Self
2014
Geraldo Rivera Reports (TV Series documentary)
as
Self
- Remembering Joan Rivers (2014) - Self
2013
Home & Family (TV Series)
as
Self
- Episode #2.23 (2013) - Self
2013
Scatter My Ashes at Bergdorf's (Documentary)
as
Linda Marolla (uncredited)
2013
The '80s: The Decade That Made Us (TV Mini Series documentary)
as
Self
- Super Power (2013) - Self (uncredited)
2012
Final Cut: Ladies and Gentlemen
2012
The Tents (Documentary)
as
Self
2011
Queen: Days of Our Lives (TV Movie documentary)
as
Self
2010
The Tonight Show with Jay Leno (TV Series)
as
Self - Guest
- Episode #19.111 (2011) - Self - Guest
- Episode #18.89 (2010) - Self - Guest
2010
100 Years of the London Palladium (TV Movie documentary)
as
Self
2009
Willkommen bei Carmen Nebel (TV Series)
as
Self
- Das Sommerspecial aus Maastricht (2009) - Self
2009
Kay Thompson: Think Pink! (Video documentary short)
as
Self
2008
The Magical World of Trains (Video documentary)
as
Self (uncredited)
2008
I Love the New Millennium (TV Mini Series)
as
Self
- 2002 (2008) - Self
2008
The 80th Annual Academy Awards (TV Special)
as
Self (uncredited)
2008
Memòries de la tele (TV Series)
as
Self
- Episode #2.21 (2008) - Self
2007
Vivement dimanche (TV Series)
as
Self
- Hommage à Sacha Distel (2007) - Self
2007
Larry King Live: The Greatest Interviews (Video)
as
Self
2006
Video on Trial (TV Series)
as
Mother War
- Episode #2.9 (2006) - Mother War (uncredited)
2006
Die Traumschiff-Gala zum 80. Geburtstag von Peter Alexander (TV Special)
as
Self
2006
Pet Shop Boys: A Life in Pop (TV Movie documentary)
as
Self
2005
Corazón, corazón (TV Series)
as
Self
- Episode dated 3 December 2005 (2005) - Self
2005
La tierra de las 1000 músicas (TV Series documentary)
as
Sally Bowles
- Lo veraniego (2005) - Sally Bowles
2005
Disco: Spinning the Story (Video documentary)
as
Self
2005
Judy Garland Duets (TV Movie)
as
Self
2004
Broadway: The American Musical (TV Mini Series documentary)
as
Self
- Tradition: 1957-1979 (2004) - Self
1994
American Masters (TV Series documentary)
as
Self
- Judy Garland: By Myself (2004) - Self
- Martha Graham: The Dancer Revealed (1994) - Self
2004
Somebody's Daughter, Somebody's Son (TV Series documentary)
as
Self
- Episode #1.3 (2004) - Self
2003
Jack Paar: Smart Television (TV Movie documentary)
as
Self
2003
Diva Graham Norton (TV Movie documentary)
as
Self
2003
Christmas from Hollywood (Video documentary)
as
Self
2003
101 Most Shocking Moments in Entertainment (TV Movie documentary)
as
Self - #83
2003
Living Famously (TV Series documentary)
as
Self
- Peter Sellers (2003) - Self
2001
Hollywood Greats (TV Series documentary)
as
Self
- Judy Garland (2001) - Self
1998
E! True Hollywood Story (TV Series documentary)
as
Self
- Last Days of Judy Garland (2001) - Self
- Studio 54: Sex, Drugs & Disco (1998) - Self
1998
Behind the Music (TV Series documentary)
as
Self
- Studio 54 (1998) - Self
1985
Great Performances (TV Series)
as
Self
- The Music of Kander and Ebb: Razzle Dazzle (1997) - Self
- Judy Garland: The Concert Years (1985) - Self
1997
The Haunted History of Halloween (TV Movie documentary)
as
Self
1997
Biography (TV Series documentary)
as
Self
- Judy Garland: Beyond the Rainbow (1997) - Self
1996
VH1 Presents the 70's (TV Mini Series)
as
Self
- Disco Explosion - Self
1995
The Celluloid Closet (Documentary)
as
Sally Bowles (uncredited)
1995
Arena (TV Series documentary)
as
Self
- The Peter Sellers Story Part 3: "I Am Not a Funny Man" (1995) - Self
1994
Last Dance (TV Movie documentary)
as
Self
1989
60 Minutes (TV Series documentary)
as
Self - Actress / Self / Self - Actress (segment "Liza Minnelli")
- The Entertainers (1994) - Self - Actress
- The Entertainers (1991) - Self
- Curtain Call/Liza Minnelli/Vladimir Horowitz (1989) - Self - Actress (segment "Liza Minnelli")
1993
The Carol Burnett Show: A Reunion (TV Special documentary)
as
Self
1992
Holiday Greetings from 'The Ed Sullivan Show' (TV Special)
as
Self - Vocalist
1992
The Tonight Show Starring Johnny Carson (TV Series)
as
Self - Guest
- The last Tonight Show (1992) - Self - Guest
1992
Oscar's Greatest Moments (Video documentary)
as
Self
1990
Superstar: The Life and Times of Andy Warhol (Documentary)
as
Self (uncredited)
1986
Jack Paar Comes Home (TV Movie documentary)
as
Self
1986
The 58th Annual Academy Awards (TV Special)
as
Sally Bowles (uncredited)
1985
Muppet Video: Muppet Moments (Video)
as
Self
1984
Hollywood '84 (TV Mini Series documentary)
as
Self
- Episode #1.3 (1984) - Self
1981
Of Muppets and Men: The Making of 'The Muppet Show' (TV Movie documentary)
as
Self
1980
Fist of Fear, Touch of Death (Documentary)
as
Self (uncredited)
1978
That's Hollywood (TV Series documentary)
as
Self
- You've Never Seen This Before (1978) - Self
1978
The Dick Cavett Show (TV Series)
as
Francine Evans
- Brian De Palma/Martin Scorsese (1978) - Francine Evans
1978
The Carol Burnett Show (TV Series)
as
Self
- A Special Evening with Carol Burnett (1978) - Self
1976
Lisa and the Other (Short)
as
Liza
1976
The Mike Douglas Show (TV Series)
as
Self
- Episode #16.42 (1976) - Self
1976
Numéro un (TV Series)
as
Self
- Charles Aznavour (1976) - Self
1974
Spotlight (TV Series)
as
Self
- Episode dated 29 September 1974 (1974) - Self
1974
Oscars, Actors and The Exorcist (TV Special short)
as
Self (uncredited)
1968
Bandstand (TV Series)
as
Self - Singer
- Episode dated 20 January 1968 (1968) - Self - Singer
References
Liza Minnelli Wikipedia
(Text) CC BY-SA