Years active

1987–present







Siblings

Rosanna Arquette, David Arquette, Alexis Arquette, Richmond Arquette

Children

Enzo Rossi, Harlow Olivia Calliope Jane

Parents

Lewis Arquette, Brenda Denaut

Movies and TV shows




Similar People
Patricia arquette actress
Patricia Arquette (born April 8, 1968) is an American actor. She made her film debut in A Nightmare on Elm Street 3: Dream Warriors (1987) at the age of eighteen. Her notable films include Tony Scott's True Romance (1993), Tim Burton's Ed Wood (1994), David O. Russell's Flirting with Disaster (1996), David Lynch's Lost Highway (1997), Stephen Frears's The Hi-Lo Country (1998), Martin Scorsese's Bringing Out the Dead (1999), and Andrew Davis's Holes (2003).
Contents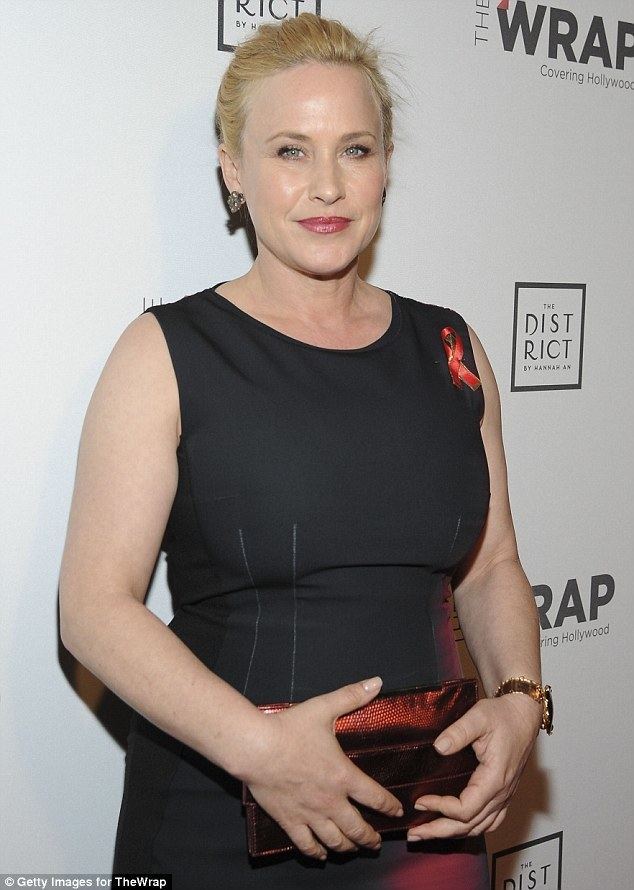 For her performance in Richard Linklater's Boyhood (2014), which was filmed from 2002 until 2014, she received widespread critical praise and won the Academy Award, BAFTA Award, Critics' Choice Award, Golden Globe Award, Independent Spirit Award, Satellite Award, and Screen Actors Guild Award, along with many other critics prizes, for Best Supporting Actress. Arquette's Academy Award acceptance speech, which she used to bring female wage inequality to attention, received widespread news coverage.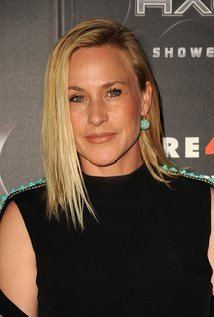 On television, she played the character Allison DuBois—based on the author and medium Allison DuBois, who claims to have psychic abilities—in the supernatural drama series Medium (2005–11). She received three Golden Globe Award and Screen Actors Guild Award nominations, and two Primetime Emmy Award nominations, winning for Outstanding Lead Actress in a Drama Series in 2005. Arquette also appeared in the CSI franchise as Avery Ryan, the Deputy Director of the FBI, starring in CSI: Cyber (2015–16).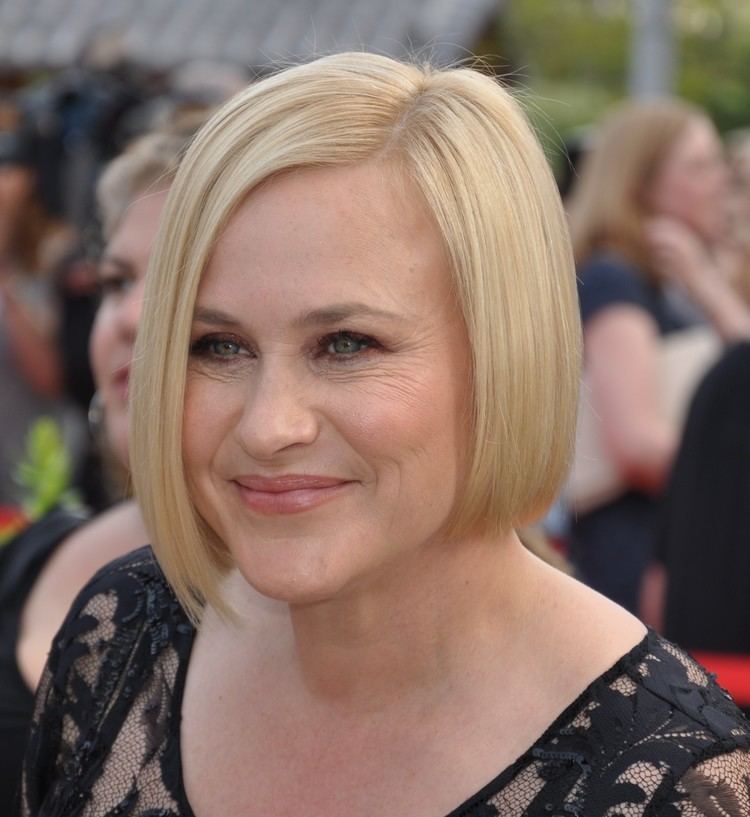 Patricia arquette an american actress
Early life and family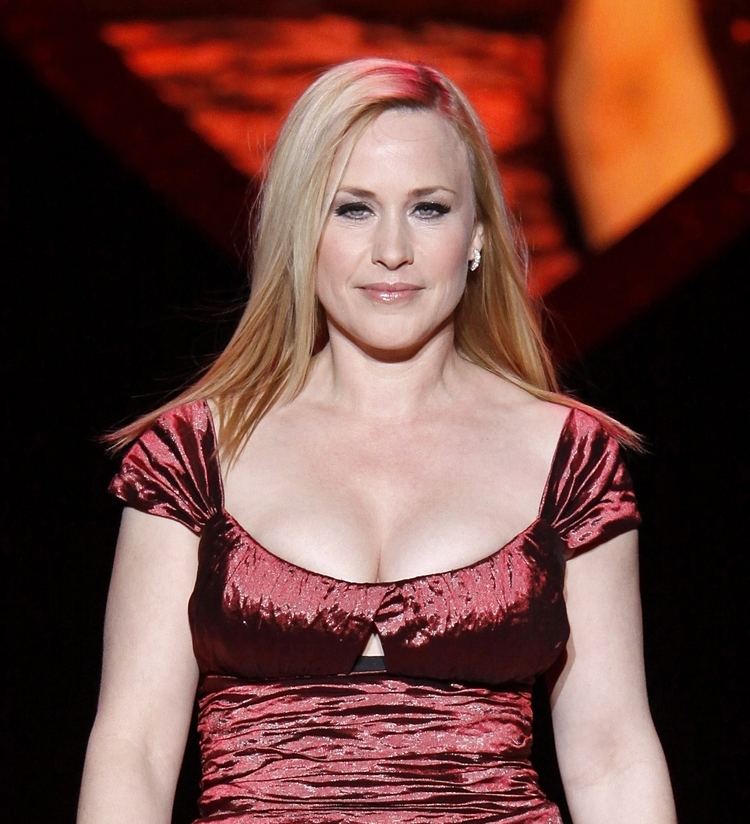 Arquette was born in Chicago, Illinois in 1968, the daughter of Lewis Arquette (1935–2001), an actor, and Brenda Olivia "Mardi" (née Nowak; 1939–1997), who was also involved in the arts and worked as a therapist. Through her father, Patricia is distantly related to explorer Meriwether Lewis. Arquette's father had converted from Catholicism to Islam. Arquette's mother was Jewish (her ancestors emigrated from Poland and Russia). Her father's family's surname was originally "Arcouet", and his paternal line was of French-Canadian descent. Her paternal grandfather was comedian Cliff Arquette. Patricia's siblings also became actors: Rosanna, Alexis, Richmond, and David Arquette. When she was a child, her parents offered to get her braces for her teeth; but she refused, telling them she wanted to have flaws because it would help her with character acting.
For a time her family lived on a commune in rural Bentonville, Virginia. She has said they became poorer the longer they lived there and she believes that experience enlarged her empathy. Their father was an alcoholic, and their mother violently abusive. When Arquette was seven, the family relocated to Chicago. They later settled in Los Angeles, California. Arquette attended Catholic school, and has said that when she was a teenager, she had wanted to be a nun. At the age of fourteen, Arquette ran away from home after learning her father was having an affair—she settled with her sister, Rosanna Arquette, in Los Angeles. She has described her father as a working actor, describing the range of his experience–in industrial films, commercials, voiceovers, etc. He was best known for his role as J.D. Pickett in the TV series The Waltons. Before pursuing a career in acting, Arquette had wanted to be a midwife. She put this career prospect aside briefly in an attempt to gain acting jobs and gained success in the industry.
Early career (1987–1996)
In 1987, Arquette's first starring roles included pregnant teenager Stacy in the television film Daddy, boarding school student Zero in Pretty Smart, and Kristen Parker in A Nightmare on Elm Street 3: Dream Warriors, alongside Robert Englund as Freddy Krueger. She was cast to appear in the sequel, A Nightmare on Elm Street 4: The Dream Master, but she had to drop out due to pregnancy with her son Enzo. She also had to give up the role of Tralala in Last Exit to Brooklyn.
In 1988, Arquette played the daughter of Tess Harper in Far North. Her roles in the early 1990s were in low budget and independent films, including Prayer of the Rollerboys (1990), The Indian Runner (1991), which was the directorial debut of Sean Penn; and the drama Inside Monkey Zetterland. In 1992, she won a CableACE Award for Best Lead Actress in a Mini-Series for her portrayal of a deaf girl with epilepsy in Wildflower, directed by Diane Keaton and also starring Reese Witherspoon.
In her early career, Arquette received the most recognition for her role as Alabama Whitman, a free-spirited, kind-hearted prostitute in Tony Scott's True Romance (1993). The film was a moderate success, although some critics were deterred by the graphic violence. In one scene, Arquette puts up a fierce physical struggle in a fight which her character ultimately wins. Arquette's performance received generally unanimous praise from critics. Janet Maslin of the New York Times remarked that Arquette played her role with "surprising sweetness", while Peter Travers remarked that "Arquette delivers sensationally". TV Guide noted that the film blends and recycles elements from the story of Bonnie and Clyde and Terrence Malick's "love on the run" film Badlands (1973). It gave True Romance overall a favourable review for having "enough energy and verve to create something entirely fresh and infectiously entertaining." Richard Corliss of Time Magazine made similar statements and also likened the film to the earlier, seminal Bonnie and Clyde.
Arquette next appeared in the television film Betrayed by Love (1994), and the well-received biopic Ed Wood, directed by Tim Burton and starring Johnny Depp, where she portrayed his girlfriend. Her next role was as Laura Bowman in John Boorman's Beyond Rangoon (1995), which drew mixed critical reviews, but was a success internationally. In France, it was the official selection at the 1995 Cannes Film Festival, where it became one of the most popular hits of the event. Although the film had lackluster reviews, Arquette's performance as an American tourist in Burma during the 8888 Uprising was regarded as one of the work's strong points. Michael Sragow, writing for The New Yorker, stated "Arquette gives the kind of mighty physical performance usually delivered by men in existential action classics like "The Wages of Fear," but she suffuses it with something all her own - she's bulletproof yet vulnerable." Hal Hinson of The Washington Post remarked that the film was "odd, brilliant in places, but frustrating all the same," commenting that "Arquette shows real grit when the chips are down".
Arquette appeared in three films in 1996, the first the comedy film Flirting with Disaster (1996), about a young man's cross-country pursuit to find his parents. Critical reception was largely positive, with Todd McCarthy of Variety praising the film and the authenticity of Arquette's performance, highlighting that "Arquette [is] very believably distracted and infuriated". Flirting with Disaster grossed $14 million at the American box office and was screened in the Un Certain Regard section at the 1996 Cannes Film Festival. Her second film released that year was the period drama The Secret Angel, an adaptation of Joseph Conrad's 1907 novel of the same name. The film received average reviews. Infinity was her third film that year, a biographical drama about the early life of American physicist Richard Feynman. The film received mixed to positive reviews. Although Emmanuel Levy of Variety said that Arquette was "miscast", he stated that she "registers more credibly in the first part of the film, when she plays an adolescent".
Independent film work and critical success (1997–2003)
In 1997, Arquette starred in David Lynch's neo-noir psychological thriller Lost Highway, in dual roles as Renee Madison and Alice Wakefield. The film had an ambiguous narrative, which polarized audiences and drew varying critical opinion, but it established a strong cult following. Arquette played an elusive femme fatale in a critically revered performance that enabled her to draw on her sexuality more than any other previous role. Owen Gleiberman, writing for Entertainment Weekly noted that "Arquette, with her '40s-style curves, is certainly a spellbinding temptress". Roger Ebert, of the Chicago Sun-Times, disliked the film, saying there was "no sense to be made of it" and voiced his distaste over a scene in which Arquette's character is asked to disrobe at gunpoint. Other critics were more favourable: Andy Klein of the Dallas Observer called it a "two-hour plus fever dream", Michael Sragow of The New Yorker called the film a "compelling erotic nightmare", and Edward Guthman of the San Francisco Gate wrote a glowing review praising Arquette's performance, calling it the "strongest, most memorable performance [of the film]" and favourably comparing her double role to Kim Novak's in Vertigo (1958). That same year, Arquette appeared in Nightwatch, a horror-thriller film directed by Ole Bornedal. The film is a remake the Danish film Nattevagten (1994), which was also directed by Bornedal. Nightwatch was not a box office success and received poor reviews by critics, many of whom considered it an unnecessary, inferior retelling of the original film.
1998 saw Arquette perform in two films: Goodbye Lover, a comedic neo-noir directed by Roland Joffé and The Hi-Lo Country, a period Western directed by Stephen Frears. The former received a poor critical reception while the latter received a more appreciative albeit modest response. The Hi-Lo Country was widely cited as a "classic Western" in the press. Stephen Holden of the New York Times said, "In its best moments the movie feels like an epic hybrid of Red River and The Last Picture Show." In 1999, Arquette returned to familiar territory with the genre that began her career, in Stigmata, a horror film, in the lead role. Produced on a budget of $29 million, the film was a box office success, grossing $50,046,268. Internationally the film earned $39,400,000 for a total worldwide gross $89,446,268. Critics were not as receptive of the film as audiences, with Roger Ebert remarking "possibly the funniest movie ever made about Catholicism — from a theological point of view." Arquette then appeared in Martin Scorsese's Bringing out the Dead, based on the novel by Joe Connelly. The film united her with then-husband Nicolas Cage and received highly favourable critical reviews, but was a box office flop. Janet Maslin of the New York Times wrote that "Arquette's quietly credible performance helps center Frank's experiences; one of the film's most honest scenes is one in which they share an ambulance ride without sharing a word".
Her next role was in the light-hearted comedy Little Nicky (2000), alongside Adam Sandler. Despite being a box office hit, the film received negative reviews, although Roger Ebert called it Sandler's best film to date. Following this, she starred in French-American comedy drama Human Nature (2001), written by Charlie Kaufman and directed by Michel Gondry. The film was met with mixed reviews and was screened out of competition at the 2001 Cannes Film Festival. Roger Ebert, in a three-star (out of a possible four) review, lauded the film's "screwball charm". The following year, she appeared in the small-scale mystery film The Badge, playing the widowed victim of a murdered transsexual. In 2003, she portrayed the controversial pornographic film star Linda Lovelace in the little known Deeper than Deep, which was followed with the more family orientated Disney produced Holes, as Kissin' Kate Barlow. Based on the 1998 novel of the same title by Louis Sachar, Holes grossed $16,300,155 in its opening weekend, making #2 at the box office, behind Anger Management's second weekend. Holes would go on to gross a domestic total of $67,406,173 and an additional $4 million in international revenue, totaling $71,406,573 at the box office against a $20 million budget, making the film a moderate financial success. Arquette's next film, Tiptoes, was released straight-to-DVD in the United States, despite a screening at the Sundance Film Festival.
Medium, widespread recognition, and award success with Boyhood (2005–present)
After the humdrum reception of Tiptoes, Arquette did not appear in another film until 2006's Fast Food Nation, directed by Richard Linklater. During this three years, she was largely working on Boyhood; it was released eight years later in July 2014. Fast Food Nation marked her second collaboration with Linklater; it is based on the bestselling 2001 non-fiction book of the same name by Eric Schlosser. Fast Food Nation received mixed to positive critical reviews. Peter Travers of Rolling Stone awarded the film three out of four stars and added, "It's less an expose of junk-food culture than a human drama, sprinkled with sly, provoking wit, about how that culture defines how we live ... The film is brimming with grand ambitions but trips on many of them as some characters aren't given enough screen time to register and others vanish just when you want to learn more about them." A. O. Scott of The New York Times wrote "It's a mirror and a portrait, and a movie as necessary and nourishing as your next meal."
In January 2005, Arquette made her first transition to television with NBC's Medium. Her role as (a fictional version of) psychic medium Allison DuBois won her an Emmy Award for Outstanding Lead Actress in 2005, as well as nominations for a Golden Globe in 2005, 2006 and 2007, a SAG Award in 2006, 2007 and 2010, and an Emmy Award in 2007. In 2009 NBC cancelled Medium, then CBS picked the series up and it lasted another two seasons. In 2008, she provided voice work for A Single Woman, which was panned. She did not appear in another film until 2012. Girl in Progress, a drama directed by Patricia Riggen, marked her return; it was met with negative reviews. In 2013, she returned to television, appearing on Boardwalk Empire as Sally Wheet. Also in 2013, Arquette filmed the true crime drama Electric Slide, which is still awaiting release.
In 2014, Boyhood was released, a project that Arquette and other actors had shot for 12 years beginning in 2002. The film was directed by Richard Linklater, marking his second collaboration with Arquette. In the film, she plays Olivia Evans, a single mother who raises her two children mostly alone with the sometimes assistance of their father (played by Ethan Hawke). The epic explores a 12-year scope. The film details the progression of her character's son, Mason, from ages 8 to 18. The film has received universal praise, with many critics calling it a "landmark film". Arquette received widespread acclaim for her performance. Critic Katie McDonahugh, writing for Salon, states "the role gave [Arquette] space to be all of these messy things at once, and her performance was a raw, gutsy meditation on those profoundly human contradictions". Margaret Pomeranz, writing for ABC Australia, called Arquette's performance "stunning" and praised the film, further remarking that "the elision from one time to another is subtle and seamless. It's just a fabulous movie experience". Arquette won the Academy, BAFTA, Critics' Choice, Golden Globe, Independent Spirit, and SAG Awards for Best Supporting Actress.
In early 2015 Arquette began starring in the CBS series CSI: Cyber, a show about FBI agents who combat Internet-based crimes. On May 12, 2016, CBS canceled the series after two seasons, thus ending the CSI franchise.
Personal life
At age 20 Arquette had a relationship with Paul Rossi, a musician. They had a son together, Enzo Rossi, born January 3, 1989.
In April 1995, Arquette married Nicolas Cage (with whom she later co-starred in Bringing Out the Dead in 1999). They separated after nine months, but acted as a couple in public until Cage filed for divorce in February 2000. He withdrew the divorce petition, and they worked at reconciliation, but Arquette filed for divorce in November 2000.
Arquette and actor Thomas Jane became engaged in 2002. Their daughter Harlow Olivia Calliope Jane was born February 20. Arquette and Jane married on June 25, 2006, at the Palazzo Contarini in Venice, Italy. In January 2009, Arquette filed for divorce from Jane on the grounds of irreconcilable differences, but the couple soon reconciled. Arquette withdrew the divorce petition on July 9, 2009. On August 13, 2010, Jane's representative announced that Arquette and Jane had decided to proceed with a divorce due to "irreconcilable differences." The divorce was finalized on July 1, 2011, and the two agreed to joint custody of their child.
Charity work
After the Haiti earthquake in 2010, Arquette and childhood friend Rosetta Millington-Getty formed GiveLove, a non-profit organization supporting ecological sanitation and composting, community development projects and housing construction in Haiti. She has also worked with Eracism Foundation, Libby Ross Foundation, The Art of Elysium, and The Heart Truth.
Most recently, she made a television commercial on behalf of PETA for homeless dogs and cats.
In 1997, after her mother died of breast cancer, Arquette worked to raise awareness about the disease. She has run in the annual Race for the Cure. In 1999 she was the spokesperson for Lee National Denim Day, which raises millions of dollars for breast cancer research and education.
In April 2010, she teamed-up with welding students of the Robert Morgan Educational Center in Miami, Florida to build shelters in Haiti from 20 used shipping containers, to provide housing to people displaced by the earthquake.
Filmography
Actress
-
Gonzo Girl (post-production)
as
Claudia
2023
High Desert (TV Series) (completed)
as
Peggy
- Episode #1.2 (2023) - Peggy
- Episode #1.1 (2023) - Peggy
- Episode #1.8 - Peggy
- Episode #1.7 - Peggy
- Episode #1.6 - Peggy
- Soul Retrieval - Peggy
- Episode #1.4 - Peggy
- Episode #1.3 - Peggy
2022
Severance (TV Series)
as
Harmony Cobel
- The We We Are (2022) - Harmony Cobel
- What's for Dinner? (2022) - Harmony Cobel
- Defiant Jazz (2022) - Harmony Cobel
- Hide and Seek (2022) - Harmony Cobel
- The Grim Barbarity of Optics and Design (2022) - Harmony Cobel
- The You You Are (2022) - Harmony Cobel
- In Perpetuity (2022) - Harmony Cobel
- Half Loop (2022) - Harmony Cobel
- Good News About Hell (2022) - Harmony Cobel
2019
Otherhood
as
Gillian Lieberman
2019
Toy Story 4
as
Harmony's Mom (voice)
2019
The Act (TV Mini Series)
as
Dee Dee Blanchard
- Free (2019) - Dee Dee Blanchard
- Bonnie & Clyde (2019) - Dee Dee Blanchard
- A Whole New World (2019) - Dee Dee Blanchard
- Plan B (2019) - Dee Dee Blanchard
- Stay Inside (2019) - Dee Dee Blanchard
- Two Wolverines (2019) - Dee Dee Blanchard
- Teeth (2019) - Dee Dee Blanchard
- La Maison du Bon Reve (2019) - Dee Dee Blanchard
2018
Escape at Dannemora (TV Mini Series)
as
Tilly Mitchell
- Part 7 (2018) - Tilly Mitchell
- Part 6 (2018) - Tilly Mitchell
- Part 5 (2018) - Tilly Mitchell
- Part 4 (2018) - Tilly Mitchell
- Part 3 (2018) - Tilly Mitchell
- Part 2 (2018) - Tilly Mitchell
- Part 1 (2018) - Tilly Mitchell
2015
CSI: Cyber (TV Series)
as
Avery Ryan
- Legacy (2016) - Avery Ryan
- Flash Squad (2016) - Avery Ryan
- 5 Deadly Sins (2016) - Avery Ryan
- Python's Revenge (2016) - Avery Ryan
- Fit-and-Run (2016) - Avery Ryan
- The Walking Dead (2016) - Avery Ryan
- Going Viral (2016) - Avery Ryan
- 404: Flight Not Found (2016) - Avery Ryan
- Shades of Grey (2015) - Avery Ryan
- iWitness (2015) - Avery Ryan
- Python (2015) - Avery Ryan
- Corrupted Memory (2015) - Avery Ryan
- Gone in 6 Seconds (2015) - Avery Ryan
- Hack E.R. (2015) - Avery Ryan
- Red Crone (2015) - Avery Ryan
- Brown Eyes, Blue Eyes (2015) - Avery Ryan
- Heart Me (2015) - Avery Ryan
- Why-Fi (2015) - Avery Ryan
- Bit by Bit (2015) - Avery Ryan
- Family Secrets (2015) - Avery Ryan
- Ghost in the Machine (2015) - Avery Ryan
- Click Your Poison (2015) - Avery Ryan
- L0M1S (2015) - Avery Ryan
- Selfie 2.0 (2015) - Avery Ryan
- URL, Interrupted (2015) - Avery Ryan
- The Evil Twin (2015) - Avery Ryan
- Crowd Sourced (2015) - Avery Ryan
- Fire Code (2015) - Avery Ryan
- Killer En Route (2015) - Avery Ryan
- CMND:/Crash (2015) - Avery Ryan
- Kidnapping 2.0 (2015) - Avery Ryan
2015
Inside Amy Schumer (TV Series)
as
Patricia Arquette
- Last F- Able Day (2015) - Patricia Arquette
2014
9 Kisses (Short)
as
Woman in Park
2014
UNICEF: Imagine (Music Video short)
as
Patricia Arquette
2014
CSI: Crime Scene Investigation (TV Series)
as
Avery Ryan
- The Twin Paradox (2014) - Avery Ryan
- Kitty (2014) - Avery Ryan
2013
Boardwalk Empire (TV Series)
as
Sally Wheet
- Cuanto (2014) - Sally Wheet
- What Jesus Said (2014) - Sally Wheet
- Golden Days for Boys and Girls (2014) - Sally Wheet
- Farewell Daddy Blues (2013) - Sally Wheet
- Havre de Grace (2013) - Sally Wheet
- White Horse Pike (2013) - Sally Wheet
- Marriage and Hunting (2013) - Sally Wheet
- The Old Ship of Zion (2013) - Sally Wheet
- The North Star (2013) - Sally Wheet
- Acres of Diamonds (2013) - Sally Wheet
2013
The Wait
as
Psychic (voice)
2012
Law & Order: Special Victims Unit (TV Series)
as
Jeannie Kerns
- Dreams Deferred (2012) - Jeannie Kerns
2012
A Glimpse Inside the Mind of Charles Swan III
as
Izzy
2012
Girl in Progress
as
Ms. Armstrong
2005
Medium (TV Series)
as
Allison Dubois / Bridgette Dubois / Allison Dunham / ...
- Me Without You (2011) - Allison Dubois
- Labor Pains (2011) - Allison Dubois
- Only Half Lucky (2011) - Allison Dubois
- Blood on the Tracks (2010) - Allison Dubois
- The People in Your Neighborhood (2010) - Allison Dubois
- Smoke Damage (2010) - Allison Dubois
- Native Tongue (2010) - Allison Dubois
- Where Were You When-? (2010) - Allison Dubois
- Talk to the Hand (2010) - Allison Dubois
- How to Kill a Good Guy (2010) - Allison Dubois
- Means and Ends (2010) - Allison Dubois
- The Match Game (2010) - Allison Dubois
- Bring Your Daughter to Work Day (2010) - Allison Dubois / Bridgette Dubois
- It's a Wonderful Death (2010) - Allison Dubois
- Dead Meat (2010) - Allison Dubois
- Time Keeps on Slipping (2010) - Allison Dubois
- Sal (2010) - Allison Dubois
- There Will Be Blood- Type B (2010) - Allison Dubois
- There Will Be Blood- Type A (2010) - Allison Dubois
- Allison Rolen Got Married (2010) - Allison Dubois / Allison Dunham
- How to Beat a Bad Guy (2010) - Allison Dubois
- Will the Real Fred Rovick Please Stand Up? (2010) - Allison Dubois
- Psych (2010) - Allison Dubois
- Dear Dad- (2010) - Allison Dubois
- An Everlasting Love (2010) - Allison Dubois
- You Give Me Fever (2009) - Allison Dubois
- The Future's So Bright (2009) - Allison Dubois
- Once in a Lifetime (2009) - Allison Dubois
- New Terrain (2009) - Allison Dubois
- Bite Me (2009) - Allison Dubois / Barbara
- Baby Fever (2009) - Allison Dubois
- The Medium Is the Message (2009) - Allison Dubois
- Pain Killer (2009) - Allison Dubois
- Who's That Girl (2009) - Allison Dubois
- Deja Vu All Over Again (2009) - Allison Dubois
- Bring Me the Head of Oswaldo Castillo (2009) - Allison Dubois
- The Talented Ms. Boddicker (2009) - Allison Dubois
- The First Bite Is the Deepest (2009) - Allison Dubois
- The Man in the Mirror (2009) - Allison Dubois / Todd Emory
- How to Make a Killing in Big Business: Part 3 (2009) - Allison Dubois
- How to Make a Killing in Big Business: Part 2 (2009) - Allison Dubois
- How to Make a Killing in Big Business: Part 1 (2009) - Allison Dubois
- The Devil Inside, Part Two (2009) - Allison Dubois
- The Devil Inside, Part One (2009) - Allison Dubois
- Then- and Again (2009) - Allison Dubois
- All in the Family (2009) - Allison Dubois
- Truth Be Told (2009) - Allison Dubois
- A Necessary Evil (2009) - Allison Dubois
- Apocalypse- Now? (2009) - Allison Dubois
- A Taste of Her Own Medicine (2009) - Allison Dubois
- -About Last Night (2009) - Allison Dubois
- A Person of Interest (2009) - Allison Dubois
- Things to Do in Phoenix When You're Dead (2009) - Allison Dubois
- Soul Survivor (2009) - Allison Dubois
- Drowned World (2008) - Allison Dubois
- Being Joey Carmichael (2008) - Allison Dubois
- Car Trouble (2008) - Allison Dubois
- A Cure for What Ails You (2008) - Allison Dubois
- Partners in Crime (2008) - Allison Dubois
- Lady Killer (2008) - Allison Dubois
- Wicked Game: Part Two (2008) - Allison Dubois
- Wicked Game: Part One (2008) - Allison Dubois
- Burn, Baby, Burn: Part 2 (2008) - Allison Dubois
- Burn Baby Burn: Part 1 (2008) - Allison Dubois
- Aftertaste (2008) - Allison Dubois
- Girls Ain't Nothing But Trouble (2008) - Allison Dubois
- Do You Hear What I Hear? (2008) - Allison Dubois
- To Have and to Hold (2008) - Allison Dubois
- But for the Grace of God (2008) - Allison Dubois
- And Then (2008) - Allison Dubois
- Everything Comes to a Head (2007) - Allison Dubois
- Heads Will Roll (2007) - Allison Dubois
- Head Games (2007) - Allison Dubois
- No One to Watch Over Me (2007) - Allison Dubois
- 1-900-Lucky (2007) - Allison Dubois
- Joe Day Afternoon (2007) - Allison Dubois
- Whatever Possessed You (2007) - Allison Dubois
- The Boy Next Door (2007) - Allison Dubois
- We Had a Dream (2007) - Allison Dubois
- Second Opinion (2007) - Allison Dubois
- The One Behind the Wheel (2007) - Allison Dubois / Sandra O'Bannon
- Apocalypse, Push (2007) - Allison Dubois
- Very Merry Maggie (2007) - Allison Dubois
- Better Off Dead (2007) - Allison Dubois
- The Whole Truth (2007) - Allison Dubois
- Mother's Little Helper (2007) - Allison Dubois
- Profiles in Terror (2006) - Allison Dubois
- Ghost in the Machine (2006) - Allison Dubois
- Blood Relation (2006) - Allison Dubois
- Be Kind, Rewind (2006) - Allison Dubois
- Four Dreams: Part 2 (2006) - Allison Dubois
- Four Dreams: Part 1 (2006) - Allison Dubois
- Twice Upon a Time (2006) - Allison Dubois
- Death Takes a Policy (2006) - Allison Dubois
- The Darkness Is Light Enough (2006) - Allison Dubois
- Knowing Her (2006) - Allison Dubois
- S.O.S. (2006) - Allison Dubois
- Lucky in Love (2006) - Allison Dubois
- Allison Wonderland (2006) - Allison Dubois
- Sweet Child O' Mine (2006) - Allison Dubois
- A Changed Man (2006) - Allison Dubois
- Raising Cain (2006) - Allison DuBois
- Doctor's Orders (2006) - Allison Dubois
- Method to His Madness (2006) - Allison Dubois
- The Reckoning (2005) - Allison Dubois
- Still Life (2005) - Allison Dubois
- Too Close to Call (2005) - Allison Dubois
- Judge, Jury and Executioner (2005) - Allison Dubois
- Dead Aim (2005) - Allison Dubois
- Sweet Dreams (2005) - Allison Dubois
- Light Sleeper (2005) - Allison Dubois
- Time Out of Mind (2005) - Allison Dubois
- The Song Remains the Same (2005) - Allison Dubois
- When Push Comes to Shove: Part 2 (2005) - Allison Dubois
- When Push Comes to Shove: Part 1 (2005) - Allison Dubois
- Penny for Your Thoughts (2005) - Allison Dubois
- In the Rough (2005) - Allison Dubois
- Being Mrs. O'Leary's Cow (2005) - Allison Dubois
- A Priest, a Doctor and a Medium Walk Into an Execution Chamber (2005) - Allison Dubois
- I Married a Mind Reader (2005) - Allison Dubois / Dorothy
- The Other Side of the Tracks (2005) - Allison Dubois
- Coded (2005) - Allison Dubois
- Lucky (2005) - Allison Dubois
- Jump Start (2005) - Allison Dubois
- Coming Soon (2005) - Allison Dubois
- In Sickness and Adultery (2005) - Allison Dubois
- Night of the Wolf (2005) - Allison Dubois
- A Couple of Choices (2005) - Allison Dubois
- Suspicions and Certainties (2005) - Allison Dubois
- Pilot (2005) - Allison Dubois
2008
A Single Woman
as
Storyteller
2008
Medium Season 4: Introducing Cynthia Keener (Video short)
as
Allison DuBois
2008
Medium Season 4: Joe's Crayon Dream (Video short)
as
Allison DuBois
2006
Fast Food Nation
as
Cindy
2003
The Work of Director Michel Gondry (Video)(segment "Like a Rolling Stone") (uncredited)
2003
Holes
as
Kissin' Kate Barlow
2001
Human Nature
as
Lila Jute
2000
Little Nicky
as
Valerie Veran
1999
Bringing Out the Dead
as
Mary Burke
1999
Stigmata
as
Frankie Paige
1998
The Hi-Lo Country
as
Mona Birk
1998
Goodbye Lover
as
Sandra Dunmore
1997
Lost Highway
as
Renee Madison / Alice Wakefield
1996
Infinity
as
Arline Greenbaum
1996
The Secret Agent
as
Winnie
1996
Flirting with Disaster
as
Nancy Coplin
1995
The Rolling Stones: Like a Rolling Stone (Music Video)
as
Woman
1995
Beyond Rangoon
as
Laura Bowman
1994
Betrayed by Love (TV Movie)
as
Deanna
1993
True Romance
as
Alabama Whitman
1993
Ethan Frome
as
Mattie Silver
1993
Trouble Bound
as
Kit Califano
1992
Inside Monkey Zetterland
as
Grace
1991
Wildflower (TV Movie)
as
Alice Guthrie
1991
The Indian Runner
as
Dorothy
1991
Dillinger (TV Movie)
as
Polly
1990
Made in Hollywood (TV Movie)
as
Tammy
1990
Prayer of the Rollerboys
as
Casey
1990
Tales from the Crypt (TV Series)
as
Mary Jo
- Four-Sided Triangle (1990) - Mary Jo
1990
The Outsiders (TV Series)
as
Rhonda Sue
- The Stork Club (1990) - Rhonda Sue
1990
Thirtysomething (TV Series)
as
Stephanie
- Good Sex, Bad Sex, What Sex, No Sex (1990) - Stephanie
1990
CBS Schoolbreak Special (TV Series)
as
Dana MacCallister
- The Girl with the Crazy Brother (1990) - Dana MacCallister
1989
The Edge (TV Series)
as
Girl
- Indian Poker (1989) - Girl
1989
Uncle Buck
as
Additional Voices (voice)
1987
Dokken: Dream Warriors (Music Video)
as
Kristen
1987
Daddy (TV Movie)
as
Stacy Holder
1987
A Nightmare on Elm Street 3: Dream Warriors
as
Kristen Parker
Producer
2023
High Desert (TV Series) (executive producer - 8 episodes) (completed)
- Episode #1.2 (2023) - (executive producer)
- Episode #1.1 (2023) - (executive producer)
- Episode #1.8 - (executive producer)
- Episode #1.7 - (executive producer)
- Episode #1.6 - (executive producer)
- Soul Retrieval - (executive producer)
- Episode #1.4 - (executive producer)
- Episode #1.3 - (executive producer)
2023
Who I Am Not (Documentary) (executive producer)
2022
Severance (TV Series) (producer - 9 episodes)
- The We We Are (2022) - (producer)
- What's for Dinner? (2022) - (producer)
- Defiant Jazz (2022) - (producer)
- Hide and Seek (2022) - (producer)
- The Grim Barbarity of Optics and Design (2022) - (producer)
- The You You Are (2022) - (producer)
- In Perpetuity (2022) - (producer)
- Half Loop (2022) - (producer)
- Good News About Hell (2022) - (producer)
2019
Otherhood (executive producer)
2016
Equal Means Equal (Documentary) (executive producer)
Director
-
Gonzo Girl (post-production)
2009
Medium (TV Series) (2 episodes)
- The First Bite Is the Deepest (2009)
- A Person of Interest (2009)
Soundtrack
2019
The Act (TV Mini Series) (performer - 2 episodes)
- Stay Inside (2019) - (performer: "I'll Be There" - uncredited)
- Teeth (2019) - (performer: "I'll Be There" - uncredited)
2002
The Badge (performer: "Flower")
2001
Human Nature (performer: "Hair Everywhere" (2001), "Here with You" (2001))
Thanks
2009
Dark Country (special thanks)
1997
She's So Lovely (special thanks)
Self
2019
Made in Hollywood (TV Series)
as
Self
- Creed III/Sex Life/Ant-Man and The Wasp: Quantumania (2023) - Self
- Otherhood/Luce/After the Wedding (2019) - Self
2023
The 29th Annual Screen Actors Guild Awards (TV Special)
as
Self - Nominee
2023
The 28th Annual Critics' Choice Awards (TV Special)
as
Self - Audience
2022
The 74th Primetime Emmy Awards (TV Special)
as
Self - Nominee
2015
Watch What Happens Live with Andy Cohen (TV Series)
as
Self - Guest
- Ben Stiller, Patricia Arquette, Adam Scott & John Turturro (2022) - Self - Guest
- Robin Thede & Patricia Arquette (2022) - Self - Guest
- Shania Twain & Patricia Arquette (2018) - Self - Guest
- Patricia Arquette & Marcia Gay Harden (2015) - Self - Guest
2022
Taste So Good (The Cann Song) (Music Video short)
as
Self
2015
The Late Late Show with James Corden (TV Series)
as
Self - Guest
- Patricia Arquette/Ben Schwartz/Ophira Eisenberg (2022) - Self - Guest
- Patricia Arquette/Michael Pena/The Bird and The Bee/Dave Grohl (2019) - Self - Guest
- Patricia Arquette/Alison Pill/Justin Bartha/Tommy Johnagin (2016) - Self - Guest
- Patricia Arquette/Matt Walsh/Jeremy Irvine/ASAP Rocky (2015) - Self - Guest
- Chris Pine/Patricia Arquette/Modest Mouse (2015) - Self - Guest
2022
Watch What Happens Live with Andy Cohen (Podcast Series)
as
Self - Guest
- Patricia Arquette & Robin Thede (2022) - Self - Guest
2022
The Tonight Show Starring Jimmy Fallon (TV Series)
as
Self - Guest
- Eddie Redmayne/Patricia Arquette/Rauw Alejandro (2022) - Self - Guest
2008
Today (TV Series)
as
Self - Guest
- Episode dated 6 April 2022 (2022) - Self - Guest
- Episode dated 14 March 2019 (2019) - Self - Guest
- Episode dated 14 November 2018 (2018) - Self - Guest
- Episode dated 2 September 2016 (2016) - Self - Guest
- Episode dated 13 November 2015 (2015) - Self - Guest
- Episode dated 11 December 2014 (2014) - Self - Guest
- Episode dated 8 July 2014 (2014) - Self - Guest
- Episode dated 7 January 2008 (2008) - Self - Guest
2022
Hollywood Insider (TV Series)
as
Self
- A Tribute to Matthew Broderick: The Celebrated Actor and Director, More than Ferris Bueller (2022) - Self
2006
Entertainment Tonight (TV Series)
as
Self
- ET From the Golden Globes! (2020) (2020) - Self
- My Lottery Dream Home Exclusive! (2019) - Self
2021
Womens March LA for Reproductive Rights (TV Special)
as
Self
2021
LA QueenCiañera (Documentary)
as
Self
2021
Carpool Karaoke (TV Series)
as
Self
- Patricia Arquette & David Arquette (2021) - Self
2020
The Hollywood Moment at Home Edition (TV Series)
as
Self
- BJ Korros with All Star 99th Birthday Salute to Betty White (2021) - Self
- S1 E11 BJ Korros/Ed Asner Celebrating 91 Years (2020) - Self
2020
The Tight Rope (Podcast Series)
as
Self - Guest
- Patricia Arquette: How Her Oscar Speech Sparked a Revolution #EqualPay #ERA (2020) - Self - Guest (voice)
2020
You Cannot Kill David Arquette (Documentary)
as
Self
2018
Ok! TV (TV Series)
as
Self
- Episode #7.196 (2020) - Self
- Episode #7.146 (2020) - Self
- Episode #5.91 (2020) - Self
- Episode #5.20 (2019) - Self
- Episode #4.165 (2019) - Self
- Episode #4.63 (2018) - Self
2020
Kiss the Ground (Documentary)
as
Self - Actor / Founder, GiveLove.org
2020
The 26th Annual Screen Actors Guild Awards (TV Special)
as
Self - Nominee
2020
2020 Golden Globe Awards (TV Special)
as
Self - Winner
2019
Voices of our Children (TV Special)
as
Self
2015
Jimmy Kimmel Live! (TV Series)
as
Self - Guest
- Kristen Stewart/Naomi Scott/Ella Balinska/Elizabeth Banks/Freddie Highmore/Cage the Elephant (2019) - Self - Guest
- Jessica Chastain/Patricia Arquette/Childish Gambino (2015) - Self - Guest
2019
The 71st Primetime Emmy Awards (TV Special)
as
Self - Winner
2010
The Talk (TV Series)
as
Self - Guest
- Patricia Arquette #2 (2019) - Self - Guest
- Patricia Arquette/Boris Kodjoe (2019) - Self - Guest
- Patricia Arquette (2015) - Self - Guest
- Guest Co-Hostess Alyssa Milano/"CSI: Cyber" Cast/Andrew Freund/Dr. Ian Smith (2015) - Self - Guest
- Episode #1.23 (2010) - Self - Guest
2016
Dish Nation (TV Series)
as
Self
- Episode #7.235 (2019) - Self
- Episode #4.152 (2016) - Self
2019
Extra (TV Series)
as
Self
- Episode #25.277 (2019) - Self
2019
Close Up with the Hollywood Reporter (TV Series)
as
Self
- Drama Actress (2019) - Self
2014
Variety Studio: Actors on Actors (TV Series)
as
Self
- Julia Roberts and Amy Adams (2019) - Self
- Episode #1.1 (2014) - Self
2019
Red Carpet Report (TV Series short)
as
Self
- The Act FYC (2019) - Self
2019
The Issue Is (TV Series)
as
Self
- Cory Booker; Katie Hill; Patricia Arquette; Ana Kasparian; John Thomas; Carson Jones (2019) - Self
2019
The Late Show with Stephen Colbert (TV Series)
as
Self - Guest
- Patricia Arquette/Ian McShane/Strand of Oaks/Jason Isbell/Amanda Shires (2019) - Self - Guest
2006
The Ellen DeGeneres Show (TV Series)
as
Self - Guest
- Patricia Arquette and Sharon Van Etten (2019) - Self - Guest
- Patricia Arquette/Sarah Hyland/Mario Lopez (2015) - Self - Guest
- Episode #7.14 (2009) - Self - Guest
- Episode #6.140 (2009) - Self - Guest
- Episode #4.42 (2006) - Self - Guest
- Episode #3.80 (2006) - Self - Guest
2019
The 25th Annual Screen Actors Guild Awards (TV Special)
as
Self - Winner
2019
2019 Golden Globe Awards (TV Special)
as
Self - Winner
2015
CBS This Morning (TV Series)
as
Self - Guest
- Episode #7.237 (2018) - Self - Guest
- Episode #4.59 (2015) - Self - Guest
2018
The 70th Primetime Emmy Awards (TV Special)
as
Self - Presenter
2018
eTalk Daily (TV Series)
as
Self
- Episode dated 28 March 2018 (2018) - Self
2018
Survivors Guide To Prison (Documentary)
as
Self
2017
The Rolling Stones: From the Vault - Sticky Fingers Live at the Fonda Theatre 2015
as
Self
2017
28th Annual GLAAD Media Awards (TV Special)
as
Self - Honoree
2017
Waves for Water (Documentary)
as
Self
2017
For the Record (TV Series)
as
Self
- Episode #1.8 (2017) - Self
2016
Chelsea (TV Series)
as
Self - Guest
- The Right, Fair Thing to Do (2016) - Self - Guest
2016
CSI: Cyber - The Final Season: Behind the Firewall (Video short)
as
Self
2016
CSI: Cyber - The Final Season: Mr. Russell Goes to Washington (Video short)
as
Self
2016
Equal Means Equal (Documentary)
as
Self - Actress, Activist, Executive Producer
2016
Entertainment Today (TV Series)
as
Self
- Patricia Arquette & Jacqueline Murphy (2016) - Self
2016
The Oscars (TV Special)
as
Self - Presenter
2016
31st Film Independent Spirit Awards (TV Special)
as
Self - Presenter
2005
Live with Kelly and Mark (TV Series)
as
Self - Guest
- LIVE's Pre-Oscar Celebration (2016) - Self - Guest (uncredited)
- Patricia Arquette/Megan Boone/CeeLo Green/Lance Ulanoff (2016) - Self - Guest
- Patricia Arquette/James Purefoy (2015) - Self - Guest
- Colin Firth/Patricia Arquette/Julian Edelman (2015) - Self - Guest
- Episode dated 18 November 2005 (2005) - Self - Guest
2016
Finding Your Roots with Henry Louis Gates, Jr. (TV Series documentary)
as
Self - Interviewee
- War Stories (2016) - Self - Interviewee
2016
Richard Linklater: Dream Is Destiny (Documentary)
as
Self
2016
73rd Golden Globe Awards (TV Special)
as
Self - Presenter
2015
The 3rd Annual Noble Awards (TV Special)
as
Self - Presenter
2015
The Meredith Vieira Show (TV Series)
as
Self - Guest
- What's Hot Now!/Actress Patricia Arquette/Opera Superstar Andrea Bocelli Performs! (2015) - Self - Guest
- Oscar Nominee Patricia Arquette/YouTube Sensation Bethany Mota/Singer Christina Perri (2015) - Self - Guest
2007
Rachael Ray (TV Series)
as
Self - Guest
- Oscar Winner Patricia Arquette Is Hanging with Rach Today, and She's Chatting About Her Hit Show, "CSI: Cyber!" (2015) - Self - Guest
- Patricia Arquette (2007) - Self - Guest
2015
WTF with Marc Maron (Podcast Series)
as
Self - Guest
- Patricia Arquette (2015) - Self - Guest
2015
CSI: Cyber - Season 1: Encoding CSI: Cyber (Short)
as
Self
2015
CSI: Cyber - Season 1: It Can Happen to You: Season 1 of CSI: Cyber (Short)
as
Self
2005
The View (TV Series)
as
Self - Guest
- Guest Co-Hosts Garcelle Beauvais & Mario Cantone/Patricia Arquette/Cedric the Entertainer & Nicey Nash (2015) - Self - Guest
- Guest Co-Hosts Kathy Griffin, Mario Cantone & Tracey Wigfield/Cast of "Boyhood" (2015) - Self - Guest
- Guest Co-Hosts Sunny Hostin & Jason Biggs/Patricia Arquette & Ellar Coltrane (2014) - Self - Guest
- Episode dated 11 January 2008 (2008) - Self - Guest
- Episode dated 20 May 2005 (2005) - Self - Guest
- Episode dated 3 January 2005 (2005) - Self - Guest
2014
The Insider (TV Series)
as
Self
- Episode dated 11 March 2015 (2015) - Self
- Episode dated 5 March 2015 (2015) - Self
- Episode dated 26 January 2015 (2015) - Self
- Episode dated 12 January 2015 (2015) - Self
- Episode dated 8 January 2015 (2015) - Self
- Episode dated 8 July 2014 (2014) - Self
1995
Late Show with David Letterman (TV Series)
as
Self - Guest
- Patricia Arquette/Keith Olbermann/Will Butler (2015) - Self - Guest
- Episode dated 27 March 2007 (2007) - Self - Guest
- Episode dated 9 November 2000 (2000) - Self - Guest
- Episode dated 15 October 1999 (1999) - Self - Guest
- Episode dated 15 January 1999 (1999) - Self - Guest
- Episode dated 7 August 1995 (1995) - Self - Guest
2015
Teens Wanna Know (TV Series documentary)
as
Self - Guest
- 3rd Noble Awards with Patricia Arquette, Ian Somerhalder, G.R.L., Zelda Williams (2015) - Self - Guest
2015
E! Live from the Red Carpet (TV Series)
as
Self
- The 2015 Academy Awards (2015) - Self
- The 2015 Screen Actors Guild Awards (2015) - Self
2015
The Oscars (TV Special)
as
Self - Winner
2015
30th Annual Film Independent Spirit Awards (TV Special)
as
Self - Winner
2015
Countdown to the Oscars: 15 Movies That Changed American Cinema (TV Special)
as
Self
2015
Larry King Now (TV Series)
as
Self - Guest
- Patricia Arquette (2015) - Self - Guest
2015
Good Morning America (TV Series)
as
Self - Guest
- Episode dated 10 February 2015 (2015) - Self - Guest
2000
The Daily Show (TV Series)
as
Self - Guest
- Patricia Arquette (2015) - Self - Guest
- Patricia Arquette (2002) - Self - Guest
- Patricia Arquette (2000) - Self - Guest
2015
The EE British Academy Film Awards (TV Special)
as
Self - Winner
2015
CBS News Sunday Morning (TV Series)
as
Self - Guest
- Episode #36.20 (2015) - Self - Guest
2015
The 21st Annual Screen Actors Guild Awards (TV Special)
as
Self - Presenter & Winner
2015
20th Annual Critics' Choice Movie Awards (TV Special)
as
Self
2015
Inside Edition (TV Series documentary)
as
Self
- 72th Annual Golden Globe Awards (2015) - Self
2015
72nd Golden Globe Awards (TV Special)
as
Self - Winner
2015
The 41st Annual People's Choice Awards (TV Special)
as
Self
2015
Boyhood: The 12 Year Project (Video documentary short)
as
Self / Mom
2015
Boyhood: The 12 Year Project, The Making of 'Boyhood' (Video short)
as
Self
2014
Hollywood Sessions (TV Series)
as
Self
- Supporting Actresses (2014) - Self
2014
24th Annual Gotham Independent Film Awards (TV Special)
as
Self
2014
CNN Newsroom (TV Series)
as
Self - Unicef Imagine Campaign
- Unicef Imagine Campaign (2014) - Self - Unicef Imagine Campaign
2014
Talk Stoop (TV Series)
as
Self - Guest
- Superpowers (2014) - Self - Guest
2014
CSI: Crime Scene Investigation - Season 14: Guest Who's Coming to Visit? (Video documentary short)
as
Self
2014
CSI: Crime Scene Investigation - Season 14: Taking a Byte Out of Crime (Video documentary short)
as
Self
2014
IMDb: What to Watch (TV Series documentary)
as
Self
- Boyhood (2014) - Self
2013
The Hollywood Reporter Roundtables (TV Series)
as
Self
- Oscar Actresses - Self
2012
How's Your News?: Election 2012 (Documentary)
as
Self
2011
Memories of Medium (Video short)
as
Self
2011
The Oprah Winfrey Show (TV Series)
as
Self - Guest
- All New! Exclusive: David Arquette (2011) - Self - Guest
2010
16th Annual Screen Actors Guild Awards (TV Special)
as
Self - Nominee
2010
The 67th Annual Golden Globe Awards (TV Special)
as
Audience Member
2009
Sesame Street (TV Series)
as
Self
- Amphibian Show (2009) - Self
- Wild Nature Survivor Guy (2009) - Self
2005
The Late Late Show with Craig Ferguson (TV Series)
as
Self - Guest
- Episode #6.19 (2009) - Self - Guest
- Episode #2.3 (2005) - Self - Guest
- Patricia Arquette/Peter Guber/Peter Bart (2005) - Self - Guest
2009
The 61st Primetime Emmy Awards (TV Special)
as
Self - Presenter
2009
Looking Beyond Rangoon: Truth Has a Witness (Video short)
as
Self
2008
The Making of Medium: Season 4 (Video short)
as
Self
2008
Séries express (TV Series)
as
Self
- Episode #1.1 (2008) - Self
1996
The Tonight Show with Jay Leno (TV Series)
as
Self - Guest
- Episode #16.43 (2008) - Self - Guest
- Episode #14.204 (2006) - Self - Guest
- Episode #13.194 (2005) - Self - Guest
- Episode #13.3 (2005) - Self - Guest
- Episode #12.3 (2004) - Self - Guest
- Episode #7.69 (1999) - Self - Guest
- Episode #6.64 (1998) - Self - Guest
- Episode #5.40 (1997) - Self - Guest
- Episode #4.133 (1996) - Self - Guest
2008
Speechless (TV Movie documentary)
as
Self
2007
The 59th Annual Primetime Emmy Awards (TV Special)
as
Self - Nominee
2007
Alexis Arquette: She's My Brother (Documentary)
as
Self
2007
Certifiably Jonathan (Documentary)
as
Self
2007
The Manufacturing of 'Fast Food Nation' (Video documentary)
as
Self
2007
13th Annual Screen Actors Guild Awards (TV Special)
as
Self - Nominee
2007
The 64th Annual Golden Globe Awards (TV Special)
as
Self - Nominee
2006
Johnny Cash: God's Gonna Cut You Down (Music Video)
as
Self (uncredited)
2006
The Megan Mullally Show (TV Series)
as
Self - Guest
- Episode #1.43 (2006) - Self - Guest
2006
A Day in the Life of the Dubois Daughters (Video documentary short)
2006
Medium in Another Dimension: A Special on the Making of the 3D Episode (Video documentary short)
as
Self
2006
The Story of Medium: Season 2 (Video documentary short)
as
Self
2006
Richard & Judy (TV Series)
as
Self - Guest
- Episode dated 4 July 2006 (2006) - Self - Guest
2006
The Making of Medium (Video documentary short)
as
Self
2006
The Real Allison DuBois (Video documentary short)
as
Self
2006
The Story of Medium (Video documentary short)
as
Self
2006
Paley Festival (Medium) (TV Special)
as
Self
2006
The 63rd Annual Golden Globe Awards 2006 (TV Special)
as
Self - Nominee
2005
Last Call with Carson Daly (TV Series)
as
Self - Guest
- Episode dated 13 October 2005 (2005) - Self - Guest
- Episode dated 11 January 2005 (2005) - Self - Guest
2005
The 57th Annual Primetime Emmy Awards (TV Special)
as
Self - Winner
1998
Late Night with Conan O'Brien (TV Series)
as
Self - Guest
- Donald Trump/Patricia Arquette/The Bravery (2005) - Self - Guest
- Patricia Arquette/Allen Covert/Seal (1999) - Self - Guest
- Patricia Arquette/Bob Hoskins/Mono (1998) - Self - Guest
2005
Special Thanks to Roy London (Documentary)
as
Self
2005
The 62nd Annual Golden Globe Awards 2005 (TV Special)
as
Self - Presenter
2002
True Romance: Behind the Scenes (Video documentary short)
as
Self
2002
Searching for Debra Winger (Documentary)
as
Self
2001
Adam Sandler Goes to Hell (Video documentary short)
as
Self
2001
Lifetime Presents: Disney's American Teachers Awards (TV Special)
as
Self
2001
Nulle part ailleurs cinéma (TV Series)
as
Self
- Episode dated 18 May 2001 (2001) - Self
2000
My VH1 Music Awards (TV Special documentary)
as
Self - Presenter
2000
Comedy Central Canned Ham (TV Series)
as
Self
- Canned Ham: Little Nicky (2000) - Self
2000
Bringing Out the Dead: Production Featurette (Video documentary short)
as
Self
1999
Divine Rites: The Story of Stigmata (TV Movie documentary)
as
Self
1999
The Directors (TV Series documentary)
as
Self
- The Films of Tony Scott (1999) - Self
1998
The Rosie O'Donnell Show (TV Series)
as
Self - Guest
- Episode dated 19 October 1999 (1999) - Self - Guest
- Episode dated 15 January 1999 (1999) - Self - Guest
- Episode dated 15 April 1998 (1998) - Self - Guest
1999
Charlie Rose (TV Series)
as
Self - Guest
- Episode dated 22 January 1999 (1999) - Self - Guest
1998
Junket Whore (Documentary)
as
Self
1998
Divas Live: An Honors Concert for VH1 Save the Music (TV Special documentary)
as
Self
1997
Nightwatch: Behind the Scenes (Video documentary)
as
Self
1997
Pretty as a Picture: The Art of David Lynch (TV Movie documentary)
as
Self
1997
54th Golden Globe Awards (TV Special)
as
Self
1996
1996 MTV Movie Awards (TV Special)
as
Self - Presenter
1996
Cannes Film Festival (TV Series)
as
Self - Presenter
- Cérémonie de clôture du 49ème festival de Cannes (1996) - Self - Presenter
1996
Nulle part ailleurs (TV Series)
as
Self
- Episode dated 17 May 1996 (1996) - Self
1996
The 68th Annual Academy Awards (TV Special)
as
Self - Audience Member
1996
2nd Annual Screen Actors Guild Awards (TV Special)
as
Self - Audience Member
1996
53rd Annual Golden Globe Awards (TV Special)
as
Self - Audience Member
1993
The Making of 'True Romance' (Video documentary short)
as
Self
1990
Intimate Portrait (TV Series documentary)
as
Self
- Rosanna Arquette - Self
Archive Footage
2023
Nerdrotic (TV Series)
as
Self
- Why Woke Hollywood is FAILING (2023) - Self
2021
History of Horror (TV Series documentary)
as
Kristen Parker
- Sequels That Don't Suck (2021) - Kristen Parker (as Patty Arquette)
2021
Moments Within Moments
as
Self
2020
Ok! TV (TV Series)
as
Self
- Episode #5.106 (2020) - Self
2015
Entertainment Tonight (TV Series)
as
Self
- Episode #38.279 (2019) - Self
- Episode #38.156 (2019) - Self
- Episode dated 2 February 2015 (2015) - Self
2019
The IMDb Show (TV Series)
as
Alabama Whitman
- Take 5 With Jessica Szohr (2019) - Alabama Whitman
2017
Meryl Streep: Shut the F*ck Up (Video short)
as
Self - Oscar Winner
2017
Access Hollywood (TV Series)
as
Self
- Episode #21.126 (2017) - Self
2015
Extra (TV Series)
as
Self
- Episode dated 3 October 2015 (2015) - Self
- Episode dated 14 March 2015 (2015) - Self
- Episode dated 21 February 2015 (2015) - Self
- Episode dated 7 February 2015 (2015) - Self
2015
Inside Edition (TV Series documentary)
as
Self
- Makeup Mistakes (2015) - Self
- Episode #26.116 (2015) - Self
2015
CSI: Crime Scene Investigation (TV Series)
as
Avery Ryan
- The Greater Good (2015) - Avery Ryan (uncredited)
2011
Cinemassacre's Monster Madness (TV Series documentary)
as
Kristen Parker
- A Nightmare on Elm Street 3: Dream Warriors (2011) - Kristen Parker
2010
Never Sleep Again: The Elm Street Legacy (Video documentary)
as
Self (uncredited)
2007
E! True Hollywood Story (TV Series documentary)
as
Self
- Rock Star Wives (2007) - Self
2006
Going to Pieces: The Rise and Fall of the Slasher Film (Documentary)
as
Self
2003
Celebrities Uncensored (TV Series)
as
Self
- Episode #1.8 (2003) - Self
- Episode #1.4 (2003) - Self
1999
Biography (TV Series documentary)
as
Self
- Nicolas Cage: Wild at Heart (1999) - Self
References
Patricia Arquette Wikipedia
(Text) CC BY-SA