Years active

1975–present

Children

Aseem Hattangadi









Spouse

Jayadev Hattangadi (m. 1977–2008)

Movies

Saaransh, Gandhi, Little Soldiers, Raat, Aaj Ke Angaarey




Similar People



Interview with rohini hattangadi
Rohini Hattangadi (Marathi: रोहिणी हट्टंगडी) (born 11 April 1951) is an Indian actress. She has won two Filmfare Awards, one National Film Award, and is the only Indian actress to win the BAFTA Award for Best Actress in a Supporting Role for her performance as Kasturba Gandhi in Gandhi (1982). An alumna of the National School of Drama of New Delhi, Hattangadi had worked mainly in theatre when she made her movie debut with Arvind Desai Ki Ajeeb Dastaan in 1978. Some of her noted cinematic roles were in such art films as Arth (1982), Party and Saaransh (1984). Hattangadi was mostly offered character roles in mainstream Hindi cinema after her portrayal in Gandhi, often typecast in mother roles much ahead of her years. Respected for her acting prowess, she has appeared in over 80 feature films, and is active in theatre and television.
Contents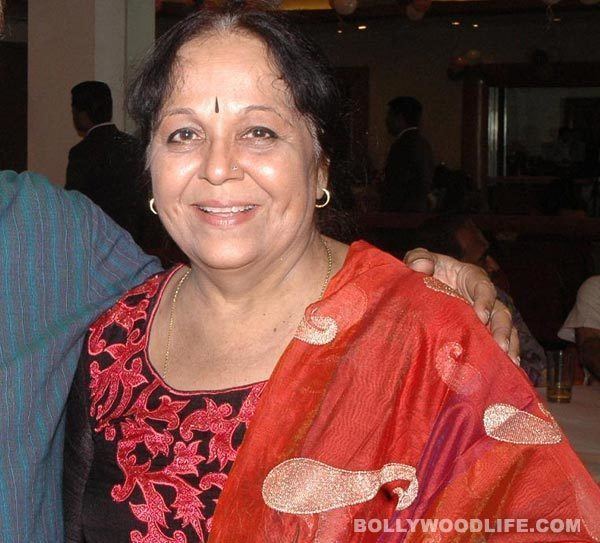 Personal life and background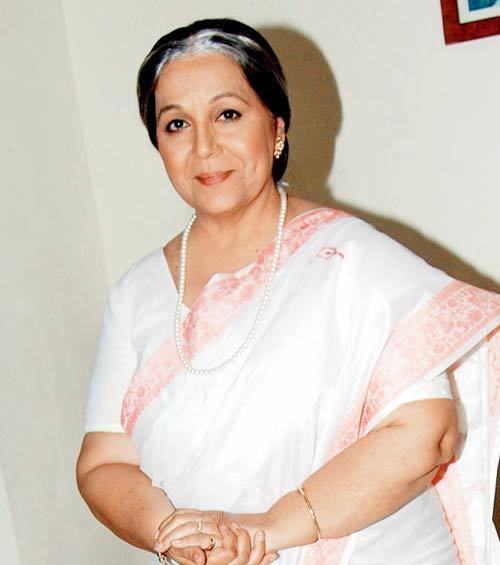 Hattangadi was born in Pune as Rohini Oak. She did her schooling from Renuka Swaroop Memorial Girls High School, Pune in 1966.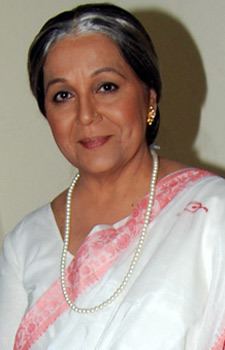 She joined the National School of Drama (NSD) of New Delhi in 1971. Although the Film and Television Institute of India (FTII) was located in her hometown Pune, she did not join it because she was mainly interested in theatre and did not have early plans to enter cinema: "I just wanted to be an actor... My heart was in theatre because I learnt from my father (Anant Oak) that real acting is learnt through theatre. That's why I came all the way to Delhi to join NSD." At NSD, she met her future husband Jayadev Hattangadi, who was in the same batch as hers. They were trained together by Ebrahim Alkazi. Upon graduation in 1974, Rohini was awarded the Best Actress award and an award for Best all-round student, while Jayadev, who was being trained in direction, won the Best Director award. Jayadev and Rohini married the following year. Rohini also received training in Indian classical dance forms, Kathakali and Bharatnatyam for more than eight years, under the guidance of Professor Surendra Wadgaonkar.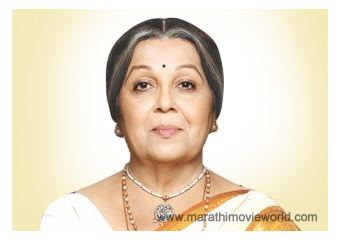 Rohini and Jayadev have a son, Aseem Hattangadi, who is a theatre actor and acted in Badal Sircar's play, Evam Indrajit, directed by his father. Jaydev Hattangadi died on 5 December 2008, aged 60, after a battle with cancer.
Theatre
Rohini started her career with Marathi stage. Once in Bombay while still at NSD, Jayadev and Rohini started a Marathi theatre group in Bombay, called "Awishkar", which went on to produce over 150 plays. In 1975 she won the Best Actress Award at the Maharashtra State Drama Festival, for her performance in Changuna, a Marathi adaptation of Federico García Lorca's Spanish classic Yerma. The play was produced by "Awishkar" in Mumbai.
Hattangadi is the first woman to act in Kannada play Yakshagana, a folk play directed by K. Shivaram Karanth, and is the first woman in Asia to act in a Japanese Kabuki play, Ibaragi, directed by Shozo Sato, a Japanese director.
One play that Hattangadi was particularly appreciated for is Aparajita, based on a Bengali story by Nitin Sen. First staged in 1999, this 120 minute long solo-act play has over the years been performed in both Hindi and Marathi. Incidentally it was her first performance in a long time to be directed by her husband, Jayadev Hattangadi. In all she has performed in five plays directed by him, including Medea, a Greek tragedy written by Euripides.
Her other theatre credits include Vijay Tendulkar's Mitra Chi Gosht, directed by Vinay Apte, Hori based on Premchand's Godaan, produced by IPTA, and most recently in the Hindi play Kohra with Sudha Chandran and Babul Bhavsar.
Hattangadi, along with husband Jayadev, ran "Kalashray", a centre for research, education in arts and talent encouragement in Mumbai, working with the underprivileged and developing tools for powerful communication. She won the 2004 Sangeet Natak Akademi Award for her contribution to Indian theatre.
Film
Hattangadi made her film debut with Saeed Akhtar Mirza's Arvind Desai Ki Ajeeb Dastaan in 1978. The film won the Filmfare Critics Award for Best Movie. This was followed by her appearance in Mirza's next picture, Albert Pinto Ko Gussa Kyon Ata Hai (1980), which won the same award, and Rabindra Dharmaraj's drama Chakra (1981). Her characters in these films were minor.
Her next film was Richard Attenborough's biographical film Gandhi (1982), based on the life of Mahatma Gandhi. She played Kasturba Gandhi, the wife of Mahatma, played by Ben Kingsley. The film was a major critical success, and among other awards won the Academy Award for Best Picture. Hattangadi's performance garnered her international recognition and she won the BAFTA Award for Best Actress in a Supporting Role in 1983, the only Asian to do that so far.
Despite the success she received for her role in Gandhi, the film was also credited with increasing "her screen age manifold". She was 27 when she played the middle-aged Kasturba, and from then on was offered roles of women of this age group. Hattangadi told of an instance when James Ivory wanted to cast for his film Heat and Dust, but he was surprised by how young she was when he met her and ultimately did not approach her for a part because he did not want to use make-up. Although theatre was her main interest, she stated that it was not enough financially, stating, "I realised that theatre won't be enough to make ends meet."
This was followed, however, by a string of acclaimed performances, starting with Mahesh Bhatt's Arth (1982), which won her the Filmfare Award for Best Supporting Actress. In 1984 she acted in Govind Nihalani's satirical drama Party (1984) for which she received the National Film Award for Best Supporting Actress. She followed it with two films in which she portrayed aging housewives, Mohan Joshi Hazir Ho! and Saaransh, both released in 1984. In Saaransh, she was the female lead along with Anupam Kher in his debut role. The film starred Hattangadi and Kher as B.V. and Parvati, an elderly couple struggling with the recent death of their son. Both Kher and Hattangadi were at their late 20s at the time, and The Tribune described them as giving "immortal performances". Her portrayal earned her a nomination for the Filmfare Award for Best Actress, but it further consolidated her image as a mother and by this time she was type-cast in Hindi commercial cinema in motherly roles.
She was later recognised for her small part in N. Chandra's Pratighaat (1987), and for her comic performances in Pankaj Parashar's Chaalbaaz and Ladaai, both released in 1989. She played the role of Sribaby, a drug kingpin, in Parashar's Jalwa (1987). It was in Indian parallel cinema, however, where she was offered demanding roles. Her films of this period include Govind Nihalani's Aghaat (1985), with Muzaffar Ali's Anjuman (1986) and Girish Kasaravalli's Mane and Ek Ghar (1991).
In 1990, she was again cast as the aging mother of Amitabh Bachchan in Agneepath, for which she was awarded her second Filmfare Award in the Best Supporting Actress category. Throughout the 1990s and the 2000s, she was cast by Rajkumar Santoshi in several of his films, such as Damini (1993), Ghatak: Lethal (1996) and Pukar (2000).
In 1995, she was cast alongside Mohanlal in the Malayalam film Agnidevan. In the film she played a Jnanpith winning author and the matriarch of a joint-family that runs a leading regional newspaper.
Her performance in Rajkumar Hirani's directorial debut Munnabhai MBBS (2003) received positive reactions, and she later reprised her role in the Tamil version of the film, Vasool Raja MBBS (2004).
She has also played roles in Marathi films.
Television
Some of her television performances include Vimla Pandey of Mahayagya, the role of a Hindustani classical singer in Yeh Kahaan Aa Gaye Hum, a committed social worker in Intehaan and the unlettered and harassed Sakkubai in Hindustani.
Hattangadi played lead roles in the Marathi serials Char Divas Sasuche and Vahinisaheb and on ETV Marathi and Zee Marathi, respectively.She has played a parallel lead role in Marathi serial Honar Sun Me Hya Gharchi on Zee Marathi. She played the lead role in a series on politics in India, where she played the leader of a major political party.In Hindi, She played the role of an actress in Ghar Ki Lakshmi Betiyann as Gayatri Baa. Over the years, she has been seen in a number of TV serials including Mahayagya, Thoda Hai Thode Ki Zaroorat Hai, Teache, Maayke Se Bandhi Dor and more. She played a special appearance in Chhal — Sheh Aur Maat, which aired in the TV channel Colors.
Awards
1982: BAFTA Award for Best Actress in a Supporting Role: Gandhi (1982)
1985: National Film Award for Best Supporting Actress: Party (1984)
1984: Filmfare Best Supporting Actress Award: Arth (1982)
1991: Filmfare Best Supporting Actress Award: Agneepath (1990)
2004: Sangeet Natak Akademi Award
Filmography
Actress
-
Telusa Manasa (announced)
-
Respect (post-production)
as
Mrs. Pandit
2023
Baipan Bhari Deva (completed)
-
Ghar Sansaar (TV Series)
as
Kalyani Balraj Chaudhary
- Episode #1.68 - Kalyani Balraj Chaudhary
- Episode #1.67 - Kalyani Balraj Chaudhary
- Episode #1.42
- Episode #1.6
- Episode #1.43 - Kalyani Balraj Chaudhary
- Episode #1.1
-
Shapath (TV Series)
- Episode #1.1
2023
Family Politics of Blood
as
Vasanti Dosa
2023
Kisi Ka Bhai Kisi Ki Jaan
as
Pushpanjali Gundamaneni
2023
Operation Fryday
as
Taayee
2022
Kalyanmurti Shrimadji ni Jivangatha (Short)
2021
Kshadyantra (TV Mini Series)
2020
Sukhi Mansacha Sadra (TV Series)
as
Haunsa
2020
Doctor Don (TV Series)
2019
Mai Gayatri Jadhav
as
Judge
2019
Swamini (TV Series)
as
Kashibai Bajirao Peshwe (2019)
2019
Kolaiyuthir Kaalam
as
Cook
2018
Mumbai Pune Mumbai 3
as
Dr. Shubhu Maushi
2018
Chal Mohan Ranga
as
Saroja
2017
Ajichi Potadi (Short)
as
Aaji
2017
Relation Connection (TV Mini Series)
as
Aaji
2017
Sarkar 3
as
Rukku Bai Devi
2017
Sakhya Re (TV Series)
as
Maasaheb
- Arvind learns about Vaidehi's affair! (2017) - Maasaheb
- Sameer's Surprise Visit (2017) - Maasaheb
2016
Brahmotsavam
as
Mahalakshmi's stepmother
2014
Lekar Hum Deewana Dil
as
Judge
2001
Char Divas Sasuche (TV Series)
- Nandini Warns Anuradha (2009)
2013
Honar Sun Me Hya Gharchi (TV Series)
as
Bhagirathi Gokhale
2013
Ramayya Vastavayya
as
Baby Shalini
2013
Premachi Goshta
as
Ram's mother
2013
Seethamma Vaakitlo Sirimalle Chettu
as
Seetha's Maternal Grandmother
2012
Chhal - Sheh Aur Maat (TV Series)
as
Family's Astrologer
2011
Do Pahar (Short)
as
Sudha Sahasrabuddhe
2011
Maike Se Bandhi Dor (TV Series)
as
Lata
2008
Lo Ho Gayi Pooja Iss Ghar Ki (TV Series)
2008
26th July at Barista
as
Woman looking for grandchild (as Rohini Hattangdi)
2006
Devashappath Khote Sangen
as
Gauri Dolas
2005
Davbindu
as
Dr' Amar's Mother
2004
Jhoot Bole Kauwa Kaate (TV Series)
as
Nani
- Episode #1.1 (2004) - Nani
2004
Devi (TV Series)
as
Mrs. Malhotra
2004
Vasoolraja M.B.B.S
as
Raja's mother
2003
Munna Bhai M.B.B.S.
as
Parvati Sharma
2003
Aap Ke Deewane Hain (TV Series)
2002
Badhaai Ho Badhaai
as
Rosy D'Souza (as Rohini Hattangady)
2002
Kya Hadsaa Kya Haqeeqat (TV Series)
as
Kanchan
- Episode #1.20 - Kanchan
- Episode #1.4 - Kanchan
2001
Kkusum: Ek Aam Ladki Ki Kahaani (TV Series)
as
Rohini Hattangadi
- Episode #1.868 - Rohini Hattangadi
2000
Pukar
as
Mrs. Mallapa (Pooja's mother)
2000
Suraag: The Clue (TV Series)
as
Justice Sangeeta Shashank Chowdhary
- Episode #1.33 (2000) - Justice Sangeeta Shashank Chowdhary
1999
Muskaan (TV Series)
as
Asha
1999
Jaanam Samjha Karo
as
Divya's mom
1999
Loh Purush
as
Chief Minister
1998
Mohabbat Aur Jung
as
Pratima (Priya's paternal grandma)
1998
Kabhi Na Kabhi
as
Tina's aunt (as Rohini Hattengadi)
1998
Hafta Vasuli
as
Mrs. Kamla Chauhan
1998
Sham Ghansham
as
Kaushalya Bhim Singh
1997
Krishna Arjun
as
Mrs. Sharda Yadav
1997
Hindustani (TV Series)
1996
Ram Aur Shyam
as
Mrs. Raman (Roshni's Mother) (as Rohini Hatangadi)
1996
Ghatak: Lethal
as
Savitri
1996
Daanveer
as
Shanti - Anil's mom
1996
Krishna
as
Sunil's Mother
1996
Little Soldiers
as
Rajeshwari Devi
1995
Sukhi Sansarachi 12 Sutre
1995
Akele Hum Akele Tum
as
Mrs. Dayal (as Rohini Hatangadi)
1994
Jeevan Mrityu (TV Series)
1993
Baarish
as
College Principal
1993
Kaise Kaise Rishte
as
Ravi's mother
1992
Dr. Ambedkar
as
Durga Bhai Deshmukh
1991
Seetharamaiah Gari Manavaralu
1991
Yaara Dildara
as
Shanti Mehra
1991
Lakshmanrekha
as
Shanti Sharma
1991
Dharam Sankat
as
Durga Devi
1991
Kurbaan
as
Kakimaa (Himmat's mom)
1991
Benaam Badsha
as
Kameshwari
1991
Pyar Ka Saudagar
as
Maria's Mother
1990
Kanoon Ki Zanjeer
as
Subhdra
1990
Shiva
as
Prakash's Mother
1990
Sher Dil
as
Mayadevi R. Saxena
1990
Hum Se Na Takrana
as
Ganga
1990
Amiri Garibi
as
Mrs. Sheila Kedarnath
1990
Agneepath
as
Suhasini Chavan
1989
Chaalbaaz
as
Amba (Tribhuvan's wife)
1989
Ladaai
as
Shanti D. Sharma (as Rohini Hatangadhy)
1989
Shiva
as
Prakash's mother
1989
Billoo Baadshah
as
Parvati
1989
Gair Kaanooni
as
Mrs. Devi Khanna
1988
Aaj Ke Angaarey
as
Sonia's mom
1988
Andhaa Yudh
as
Shalini 'Shaloo'
1988
Hero Hiralal
as
Roopa's mom (as Rohini Hattangady)
1988
Rukhsat
as
Sapna's bua (as Rohini Hattangdi)
1988
Shukriyaa
as
Yeshwanti (as Rohini Hatangadi)
1988
Shahenshah
as
Shanti Srivastava
1987
Thikana
as
Mrs. Goel (Ravi's mom)
1987
Achuvettante Veedu
as
Rugmini Kunjamma
1987
Pratighaat
as
Durga (as Rohini Hattangady)
1986
Chhoti Badi Baatein (TV Series)(1986)
1986
Congregation
as
Dr. Suchitra Sharma
1986
Dharm Adhikari
as
Savitri
1985
Anantyatra
as
Mrs. Nirmala Godbole
1985
Aghaat
as
Mrs. Ali, Social Worker (as Rohini Hattangady)
1984
Insaaf Kaun Karega
as
Laxmi (as Rohini Hattangdi)
1984
Mohan Joshi Hazir Ho!
as
Advocate Rani
1984
Tarang
as
Anita (secretary)
1984
Zakhmi Sher
as
Annapoorna Singh (Vijay's mom)
1984
Bhavna
as
Shobha (as Rohini Hattangady)
1984
Saaransh
as
Parvati Pradhan (as Rohini Hattangady)
1982
Gandhi
as
Kasturba Gandhi (as Rohini Hattangady)
1980
Albert Pinto Ko Gussa Kyon Ata Hai
as
Vivek's wife
1978
Arvind Desai Ki Ajeeb Dastaan
as
Shilpa
Self
2014
Vinay Ek Vadal (TV Movie)
1986
Rimjhim Geeton Ki (Documentary)
as
Self
1983
The British Academy Awards (TV Special)
as
Self - Winner
References
Rohini Hattangadi Wikipedia
(Text) CC BY-SA