Occupation

Actress Jewellery Designer

Movies




Similar People




Born

9 November 1969 (age 51), Hong Kong




Profiles



Getting Chatty With Ayaz | Episode 2 | Neelam Kothari Soni & Samir Soni
Neelam Kothari (born 9 November 1968) is an Indian jewellery designer and former actress. She made her acting debut with Jawaani (1984) opposite debutant Karan Shah. She then starred opposite Govinda in the box office hits Love 86 (1986), Sindoor (1986), Khudgarz (1987), Hatya (1988), Farz Ki Jung, (1989), Taaqatwar (1989) and Do Qaidi (1989). She starred opposite Chunkey Pandey in films Aag Hi Aag (1987), Paap Ki Duniya (1988), Khatron Ke Khiladi (1988), Ghar Ka Chiraag (1989), and Mitti Aur Sona (1989).
Contents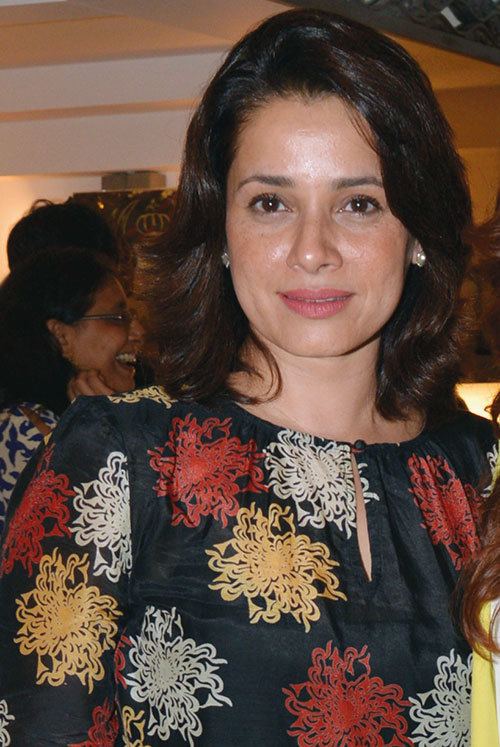 Her career's biggest hit remains Ghar Ka Chiraag opposite Rajesh Khanna in 1989. She was also noticed for her appearance in the 1998 film Kuch Kuch Hota Hai, where she played herself as a VJ, and the multi-starrer classic hit Hum Saath-Saath Hain: We Stand United (1999).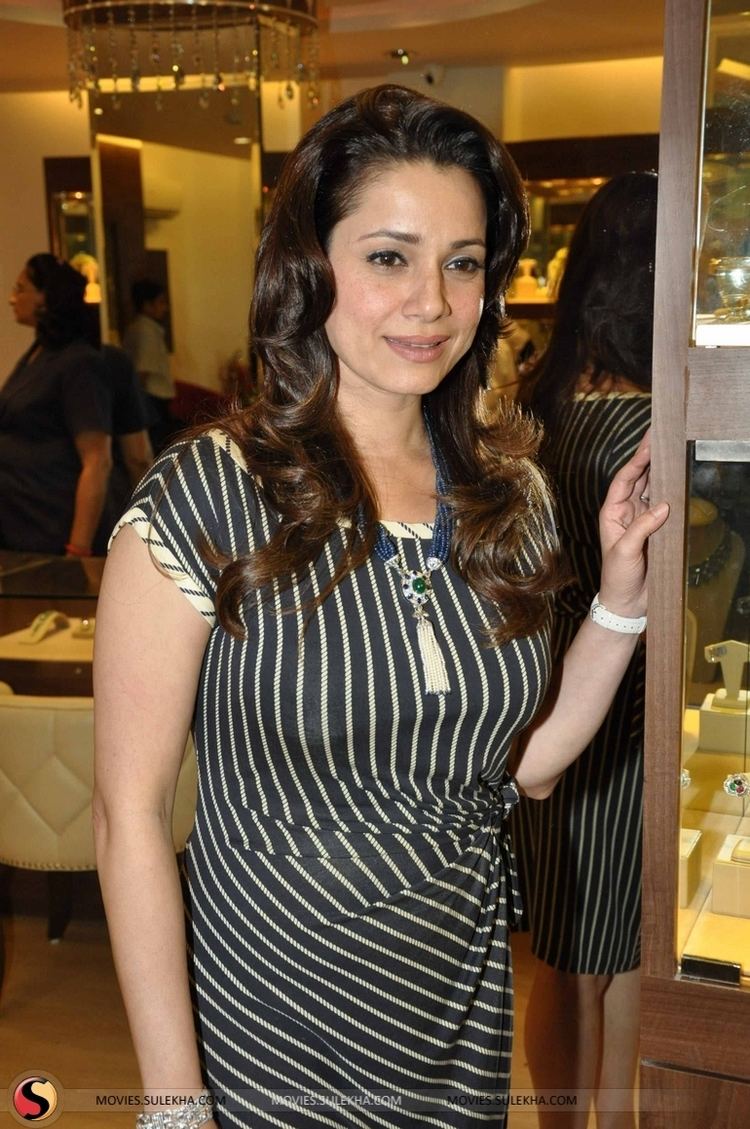 Neelam kothari and sameer soni s wedding reception
Early life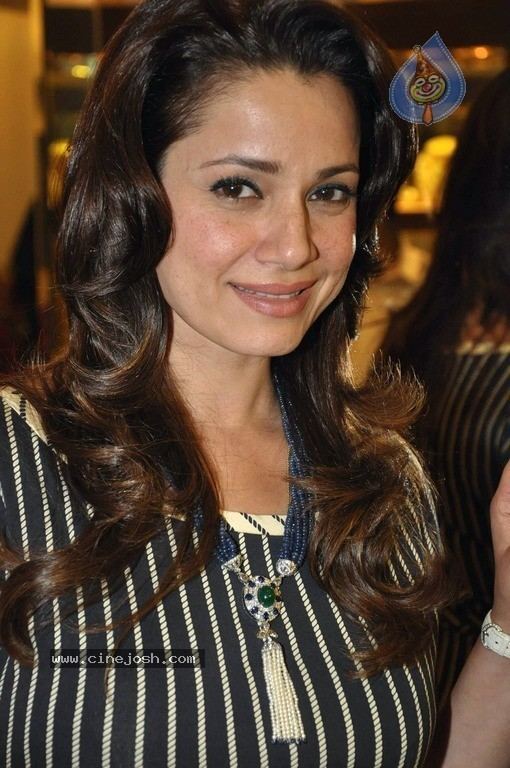 Neelam Kothari was born in Hong Kong. As a child, she learnt to play the keyboard and danced Jazz Ballet. Her family has a traditional jewellery making business, making high-class pieces. After her early childhood in Hong Kong, her family moved to Bangkok. Neelam was holidaying in Mumbai when she was approached by director Ramesh Behl. She decided to give acting a shot and signed for the film Jawaani (1984) alongside Karan Shah, Tina Munim's nephew. But the film was a flop.
Career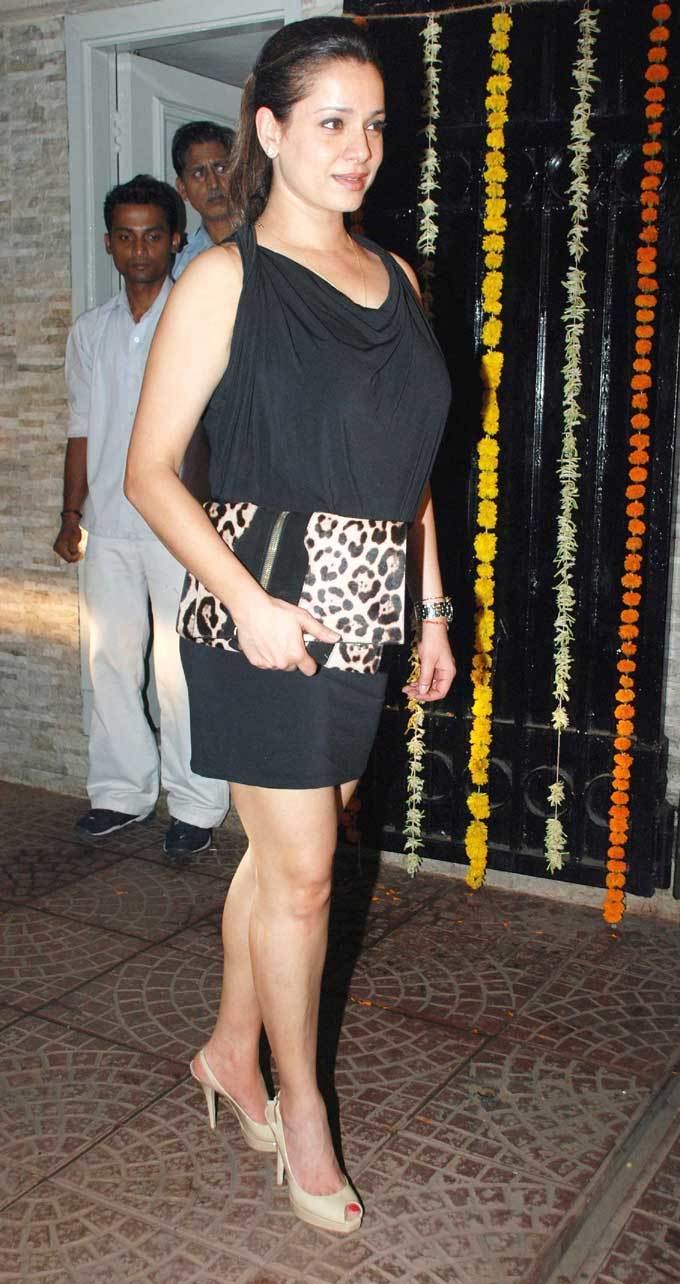 Her performance in her debut film was noticed in film circles and she received offers. She later became famous in 1986 for her role in the film Ilzaam opposite another debutante Govinda. She starred opposite Govinda in 14 movies and 6 were hits such as Love 86, Khudgarz (1987), Hatya (1988) and Taaqatwar (1989). She had 5 hits opposite Chunkey Pandey such as Aag Hi Aag (1987), Paap Ki Duniya (1988) and Ghar Ka Chiraag which was her career's most acclaimed hit film. She also worked in the Bengali film Badnaam (1990). Box office success eluded her from the early 1990s. Her films Ek Ladka Ek Ladki opposite Salman Khan, and Parampara were successful however her other films like Pratigyabandh, Doodh Ka Karz, Banjaran, Ranbhoomi, Indrajeet, Agneepath, Gharana, Amiri Garibi, and Afsana Pyar Ka were box office flops. Her last successful film was the 1991 family drama film Hum Saath Saath Hain in which she played a supporting role. Her last film was the delayed release Kasam in 2001 opposite Chunky Pandey.
Personal life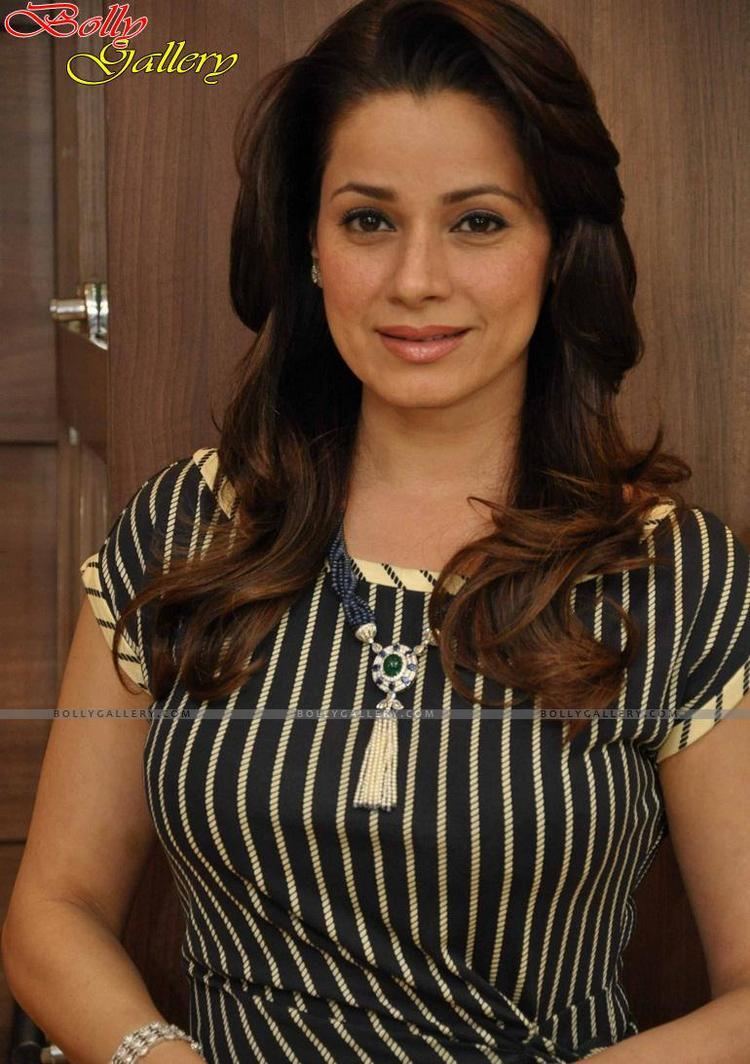 Neelam married Rishi Sethia, son of a businessman from the U.K. Their marriage was short-lived. On 24 January 2011, she married actor Samir Soni. After 2 years of marriage, they decided to adopt a daughter on 2 September 2013 and named her Ahana.
Other works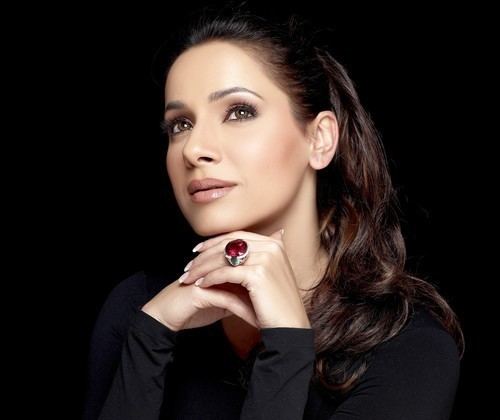 Neelam featured in Bina Mistry's Hot Hot Hot music video, a song that is part of a compilation of dance hits in the 1995 BMG release, titled Channel [V] Hits: The Ultimate Dance Collection. The song became a hit when it was featured as part of the soundtrack of Bend It Like Beckham (2002).
Controversy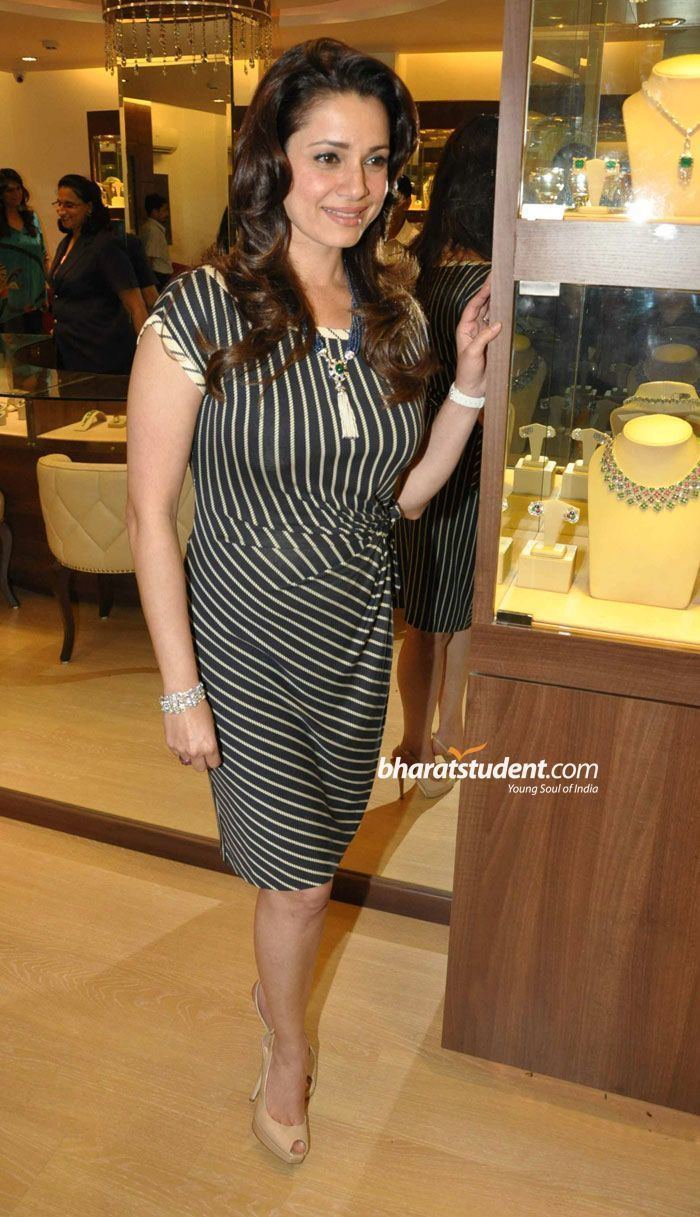 BMG BMG In 1998, Neelam was charged with poaching two blackbucks in Kankani during the filming of Hum Saath Saath Hain along with co-stars Salman Khan, Saif Ali Khan, Sonali Bendre and Tabu. A lower court charged her with the others under the Wildlife Act and the IPC. She had filed a revision petition before a sessions court which discharged her of Section 51 (causing harm to wildlife) of Wildlife Act and both of 147 (punishment for rioting) and 149 (unlawful assembly of persons) of the Indian Penal Code. The Rajasthan state government then filed a revision petition before the Rajasthan high court which again added Section 149 against her, which it had dropped. In December 2012, the Jodhpur court summoned her along with all the accused for commencement of the trial with the revised charges on 4 February 2013.
Jewellery designing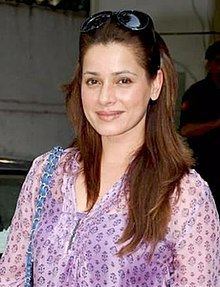 Even while pursuing her career in acting, she was interested in jewellery designing and involved in her family business. She pursued a formal course in jewellery-designing in Mumbai and, after quitting films in 2001, started out commercially on her own under the name Neelam Jewels. She opened a showroom in Mumbai in 2004. She then launched her jewellery store in Mumbai on 25 August 2011 under the name Neelam Kothari Fine Jewels.
Filmography
Actress
-
Call Me Bae (TV Series) (filming)
2022
Masaba Masaba (TV Series)
as
Neelam Kothari
- Set Fire To The Rain (2022) - Neelam Kothari
- You Should See Me In A Crown (2022) - Neelam Kothari
- Baby One More Time (2022) - Neelam Kothari
2019
Made in Heaven (TV Series)
as
KRITI MALHOTRA
- Episode #2.3 - KRITI MALHOTRA
2002
Deewangee (as Neelam)
2001
Kasam
as
Bindiya (as Neelam)
1999
Hum Saath-Saath Hain
as
Sangeeta Chaturvedi Pandey (as Neelam)
1998
Mohabbat Aur Jung
as
Priya (as Neelam)
1998
Kuch Kuch Hota Hai
as
Neelam the VJ (uncredited)
1996
Ek Tha Raja
as
Shilpa (as Neelam)
1996
Zordaar
as
Anju Sharma (as Neelam)
1995
Sauda
as
Jiyoti Dharamdas (as Neelam)
1993
Santaan
as
Asha (as Neelam)
1993
Antim Nyay
as
Seema A. Varma / Seema J. Singh (as Neelam)
1993
Parampara
as
Sapna (as Neelam)
1992
Laat Saab
as
Anju / Mona (as Neelam)
1992
Ek Ladka Ek Ladki
as
Renu (as Neelam)
1992
Khule-Aam
as
Priya (as Neelam)
1992
Sahebzaade
as
Chinar (as Neelam)
1991
Shankara
as
Seema (as Neelam)
1991
Banjaran
as
Neha Singh (as Neelam)
1991
Dharam Sankat
as
Photographer (Special appearance) (as Neelam)
1991
Ranbhoomi
as
Rajjo Rani (as Neelam)
1991
Indrajeet
as
Neelu (as Neelam)
1991
Pratigyabadh
as
Shobhna (as Neelam)
1991
Afsana Pyar Ka
as
Nikita (as Neelam)
1991
Vishnu-Devaa
as
Paro (as Neelam)
1990
Pyar Ka Karz
as
Seema Sanyal / Seema R. Shankar (as Neelam)
1990
Doodh Ka Karz
as
Reshma (as Neelam)
1990
Chor Pe Mor
as
Ritu (as Neelam)
1990
Amiri Garibi
as
Jyoti (as Neelam)
1990
Agneepath
as
Siksha Chavan (as Neelam)
1989
Gharana
as
Lalita (Dharamdas' daughter) (as Neelam)
1989
Hum Bhi Insaan Hain
as
Rekha (as Neelam)
1989
Mitti Aur Sona
as
Anupama Sinha'Asha' (as Neelam)
1989
Taaqatwar
as
Inspector Sharma's girlfriend (as Neelam)
1989
Ghar Ka Chiraag
as
Kiran (as Neelam)
1989
Zakham
as
Aarti (as Neelam)
1989
Billoo Baadshah
as
Jyoti (as Neelam)
1989
Farz Ki Jung
as
Kavita (as Neelam)
1989
Do Qaidi
as
Neelu (as Neelam)
1989
Dost Garibon Ka
as
Rekha (as Neelam)
1988
Waqt Ki Awaz
as
Dancer / Singer (as Neelam)
1988
Hatya
as
Sapna K. Nath (as Neelam)
1988
Khatron Ke Khiladi
as
Sunita (as Neelam)
1988
Paap Ki Duniya
as
Aarti (as Neelam)
1988
Ghar Mein Ram Gali Mein Shyam
as
Jaya Srivastav (as Neelam)
1987
Sindoor
as
Lalita Kapoor (as Neelam)
1987
Khudgarz
as
Jyoti Sinha (as Neelam)
1987
Aag Hi Aag
as
Aarti Choudhury (as Neelam)
1986
Andaz Pyaar Ka (as Neelam)
1986
Ilzaam
as
Aarti (as Neelam)
1986
Love 86
as
Isha (as Neelam)
1984
Jawaani
as
Sanam S. Malhotra (as Neelam)
1976
Jai Mahalaxmi Maa (as Neelam)
Thanks
1998
Kuch Kuch Hota Hai (thanks - as Neelam)
Self
2020
Fabulous Lives of Bollywood Wives (TV Series documentary)
as
Self
- The Shah Rukh-Gauri Big Bash! (2020)
- There's Something About Neelam (2020)
- Aap Qatar Mein Hain (2020)
- Fasten Your Seat Belts (2020)
- Feelings and Fillers (2020)
- Crab, Claws and a Catfight (2020)
- Werk It! (2020)
- Of Waltzes and Water Bras (2020) - Self
1994
BPL Oye! (TV Series)
as
Self - Host (1994-1997) (as Neelam)
1991
Jhomma Chumma in London (TV Special)
as
Self (as Neelam)
References
Neelam Kothari Wikipedia
(Text) CC BY-SA