India




Central Institute of Fisheries Education




Maharashtra



Andheri is a suburb of Mumbai, situated in the west of the city on the Salsette Island. It has a population of 1,500,000 and is the largest suburb of Mumbai.
It is a residential cum commercial area of the city of Mumbai.
In the mid twentieth century, it was the home of many movie studios, which have moved towards Goregaon Film City.
The Andheri railway station is the among the busiest railway stations in the country and also on the Western Line of the Mumbai Suburban Railway and the expansion of the metro in the Versova-Anderi-Ghatkopar corridor is part of the governments master transportation plan.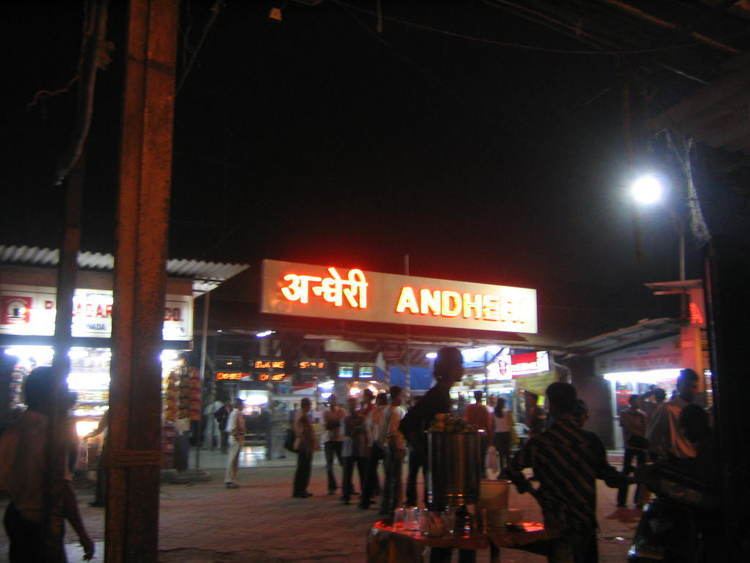 The oldest settlements and largest town in and around Andheri were those of the East Indians and the Parsi Zoroastrians of the Bombay City natives whose villages and lands survive in Pump House, Marol, Chakala, Gundowli, Sahar, Saki Naka, etc. The name Andheri was derived from Udayanagari, the name of a hill near the Mahakali caves.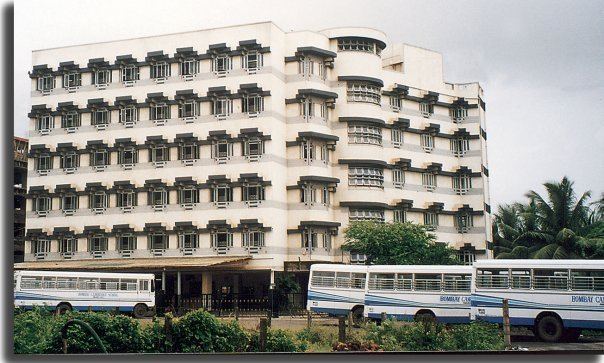 Another concentration of the native East Indians was located on the former islet of Versova, also known as Vasave.
In the early 1900s, as urbanization spread from Bombay northwards, Marathi, Gujarati and other settlers began to colonize the area.
In the 1940s the British built the Versova Causeway (the Versova Road) between Andheri on Sashti Island and the islet of Versova. The area on both sides of this causeway were rapidly filled in to develop areas now known as Lokhandwala Complex, Yamuna Nagar, Millat Nagar, Dhake Colony, D.N. Nagar, Four Bungalows, Seven Bungalows, etc.
In 1928, the Great Indian Peninsular Railway opened a Trombay-Andheri line called the Salsette Trombay Railway or Central Salsette Tramway. Andheri, Chakala and Sahar were some of the stations. It was shut down in 1934 to make way for Santacruz Airport.
One of the earliest colonies is the Dhake Colony on Versova Road, West Andheri. The five buildings of Dhake Colony were built around 1950. The area is now known as D.N. Nagar.
Another of the early settlements is Bhardawadi. It has been inhabited for the last ninety years. In the past, there were bungalows on this road; these gave way to apartment buildings, although there are still a few old bungalows.
Starting from 1935 up to early 1980s Andheri East was the home of many film studios, namely Prakash Studio, Nataraj Studio, Modern Studio, M&T Studio and Mohan Studio. All them were situated from Telli Gully signal junction up to Chakala Junction on Andheri-Kurla Road. Reference "Report of the Bombay Development Committee". Government of Bombay, 1914. Retrieved 20 March 2012.
Before 1945, Andheri was administered by a Collector as the "Suburban District"; in that year, the former Suburban District was absorbed by Mumbai city as Greater Bombay. However, the district was once again revived in about 2000 as the Mumbai Suburban District.
Andheri Wikipedia
(,)http://upload.wikimedia.org/wikipedia/commons/5/5a/Andheri_station_at_night.jpg(,)http://upload.wikimedia.org/wikipedia/commons/a/a6/Bcse.jpg(,)http://upload.wikimedia.org/wikipedia/commons/9/94/Churchgate_station.jpg(,)https://lh4.googleusercontent.com/1V4i8K5fejl1zELhpwPAvfuRL-AmZmEIyrdwpnU217ZazKI6cxvgti1VNSb9ePjXGzfAX2qRrF4KTMF8zf6OFC2HbtKx8_XlxytMVFadmfHW2R66uufQxG5W(,)http://www.old-print.com/mas_assets/full2/M1321885/M1321885405.jpg(,)http://zipnews.in/andheri/wp-content/uploads/sites/2/2014/12/History-of-Andheri.jpg(,)http://upload.wikimedia.org/wikipedia/commons/7/7f/Mumbai_Airport_domestic_aerial.jpg(,)http://timesofindia.indiatimes.com/photo/44955086.cms(,)http://upload.wikimedia.org/wikipedia/commons/b/b6/MumbaiMetroOne(747).jpg(,)http://ogimages.bl.uk/images/003/003KTOP00000115U058D0002%5BSVC2%5D.jpg(,)http://i.ytimg.com/vi/o-IL9UXde_I/maxresdefault.jpg(,)http://upload.wikimedia.org/wikipedia/commons/thumb/c/c1/Platform_signboard_-_Andheri.jpg/512px-Platform_signboard_-_Andheri.jpg%3Ffedf50
(,)http://www.kalpakybhave.com/SUPREME%2520CHEMBERS/Slide3.JPG(,)http://www.kalpakybhave.com/SUPREME%2520CHEMBERS/Slide4.JPG(,)http://static.panoramio.com/photos/large/19651384.jpg(,)http://www.saintclassified.in/uploads/3bhk-premium-apartme-9ce43.jpg(,)http://www.mumbaipropertyexchange.com/images/builders/projects/9446_main.jpg.ashx%3Fpreset%3D902106554(,)http://istor.indyarocks.com/2650242/blogProjectimage1276852639.jpg(,)http://files.propertywala.com/photos/c1/J919032851.default.83137l.jpg(,)https://c2.staticflickr.com/8/7322/15870496493_57d304e103.jpg(,)http://i1.ytimg.com/vi/bXAXcRVANME/0.jpg
(,)http://www.urbanrestro.com/images/restaurant-picture/koyla-ethnic-cuisine.jpg(,)http://www.maharajaessence.com/PG/big/andheri/IMG_8040.jpg(,)http://image6.buzzintown.com/files/venue/upload_10000/upload_original/381560-bora-bora-andheri-w.jpg(,)http://image6.buzzintown.com/files/venue/upload_10000/upload_original/389198-goa-portuguesa-restaurant-andheri-w.jpg(,)http://image6.buzzintown.com/files/venue/upload_10000/upload_original/389199-goa-portuguesa-restaurant-andheri-w.jpg(,)http://www.indiamarks.com/wp-content/uploads/restaurant_global-fusion_in_andheri-east-mumbai.jpg(,)http://images.mid-day.com/images/2014/feb/Gourmet-Indian2402.jpg(,)http://tunnn.com/upload/Bora_bora_mumbai_1.jpg(,)http://www.urbanrestro.com/images/restaurant-picture/goa-portuguesa-1.jpg(,)http://www.urbanrestro.com/images/restaurant-picture/diva-maharashtracha-andheri.jpg(,)http://images.mid-day.com/images/2014/jun/French-villages.jpg(,)http://image6.buzzintown.com/files/venue/upload_22000/upload_original/518642-koyla-ethnic-cuisine-andheri-w.jpg(,)http://eveningflavors.com/DynamicImages.war/Restaurant/Mumbai/8579/base.jpg(,)http://eveningflavors.com/DynamicImages.war/Restaurant/Mumbai/8976/base.jpg(,)http://eveningflavors.com/DynamicImages.war/Restaurant/Mumbai/8153/base.jpg(,)http://eveningflavors.com/DynamicImages.war/Restaurant/Mumbai/8860/base.jpg(,)http://eveningflavors.com/DynamicImages.war/Restaurant/Mumbai/8172/base.jpg
(,)http://www.tumbhi.com/articles/Content/wassup_andheri_irshad.jpg(,)http://i.ndtvimg.com/mt/movies/2012-09/nargis-tears.jpg(,)http://know.burrp.com/wp-content/uploads/2011/10/1-1024x768.jpg(,)http://1.bp.blogspot.com/-8o75y7lTUrA/UHKpUJofOdI/AAAAAAAAANg/bUBaUESOEz4/s1600/431725_275662862552741_1437420654_n.jpg(,)http://media.indiatimes.in/media/content/2012/Sep/the-andhericha-raja_1348025713_640x640.jpg(,)http://static.ibnlive.in.com/ibnlive/pix/sitepix/10_2011/nargis_fak.jpg(,)http://www.pinkvilla.com/files/imagecache/ContentPreview/_DSC0235.JPG(,)http://crefixtech.com/wp-content/uploads/2014/12/o2thefest_crefix_technology.jpg(,)http://i.ytimg.com/vi/zPHimyjo8OM/maxresdefault.jpg(,)http://my.fakingnews.firstpost.com/files/2014/08/Mumbai-ganesh-utsav.jpg(,)http://www.indianshowbiz.com/wp-content/uploads/2013/12/IMG_0373.jpg(,)http://wonderfulmumbai.com/wp-content/uploads/2011/11/Mahalakshmi_Temple_Mumbai_2.jpg(,)http://i.ytimg.com/vi/KApcApK53Tc/maxresdefault.jpg(,)http://www.maacindia.com/images/carousals/MAAC-andheri-3d-animation-short-film-winner.jpg
(,)http://www.dineout.co.in/assets/images/uploads/restaurant/3/m/b/xp367-14282050805520ae18e2f7c.jpg.pagespeed.ic.C-oE5i8i9o.jpg(,)http://distilleryimage0.s3.amazonaws.com/542411126fec11e390950efdcbfb3c10_8.jpg(,)http://blog.inonit.in/wp-content/uploads/2012/03/Wassup_Andheri_stalls.jpg(,)http://www.mapsofindia.com/maps/mumbai/roadcompanion/santacruzairport_andheri.gif(,)http://i.ytimg.com/vi/KCKXWP1mab8/maxresdefault.jpg(,)http://image6.buzzintown.com/files/article/upload_20000/upload_bigcrop/384369-wassup-andheri-cultural-fest-of-suburbs-is-back.jpg(,)https://images-grouptable.netdna-ssl.com/system/menu_images/images/000/005/382/original/Dakshin_Culture_Curry_(1).jpg%3F1381315398(,)https://images-grouptable.netdna-ssl.com/system/menu_images/images/000/005/388/original/Dakshin_Culture_Curry_(7).jpg%3F1381315497(,)http://discount-coupon-codes.upto75.com/uploadimages/coupons/7260-Dakhin_500x200.jpg
(,)http://www.classiqueclub.com/data/images/7.jpg(,)http://toursinmanali.com/india-packages/india-tourism-guide/gifs/mumbai-tourism2.jpg(,)https://c2.staticflickr.com/2/1314/1471111859_414a04bd77_b.jpg(,)https://adamseo25.files.wordpress.com/2013/02/andheri-real-estate.jpg(,)http://www.vitshotelaurangabad.com/images/top_img_about_us.jpg(,)https://adamseo25.files.wordpress.com/2013/02/main-signal-andheri-west-sv-road.jpg(,)http://3.bp.blogspot.com/-eBmNp8KOvJc/URoxP8ZdlxI/AAAAAAAABuE/jTyxRYgE-5E/s1600/sony-explode-1.jpg(,)http://enoogle.com/wp-content/uploads/2013/12/mumbai4.jpg(,)http://www.maps-india.com/mumbai/mumbai-map/mumbai-tourist-map.gif(,)http://farm4.staticflickr.com/3462/3913311172_6d2dbb1561_b.jpg(,)https://travelrsguru.files.wordpress.com/2013/02/header2.jpg(,)https://travel2cities.files.wordpress.com/2013/01/888006_7d96cb4a7d-scaled500.jpg%3Fw%3D500%26h%3D375(,)http://i.ytimg.com/vi/Xa-d2e_ZpmY/hqdefault.jpg