Nationality

Indian




Role

Actor




Name

Danny Denzongpa





Years active

1963–present




Occupation

Actor




Spouse

Gawa Denzongpa







Full Name

Tshering Phintso Denzongpa




Born

25 February 1948 (age 75) (

1948-02-25

) Gangtok, Sikkim


Residence

Mumbai, Maharashtra, India


Children

Pema Denzongpa, Rinzing Denzongpa




Education

Film and Television Institute of India, Birla Vidya Mandir




Movies

Baby, Hum, Bang Bang, Enthiran, Jai Ho




Similar People

Amrish Puri, Asrani, Gulshan Grover, Vinod Khanna, Kader Khan
Danny denzongpa biography danny denzongpa birthday
Danny Denzongpa (born 25 February 1948) is an Indian actor, singer and film director of Sikkimese Bhutia descent. He has mainly worked in Bollywood films, though he has also appeared in several Nepali, Tamil, Bengali and Telugu films. He has acted in about 190 Hindi films since 1971. In 2003, Denzongpa was awarded the Padma Shree, India's fourth highest civilian honour. His film career spans more than 4 decades. He has also starred in some international projects, the most famous being Seven Years in Tibet where he acted alongside Hollywood actor Brad Pitt. His best known villainous roles are in Dhund, 36 Ghante, Bandish, Jeeo Aur Jeene Do, Dharm Aur Qanoon and Agneepath and is remembered for his performances in positive roles such as in Fakira, Chor Machaye Shor, Devata (1978 film), Kalicharan, Bulundi and Adhikar (1986 film). His directorial venture Phir Wahi Raat was considered among the top five best horror suspense films of Hindi Cinema.
Contents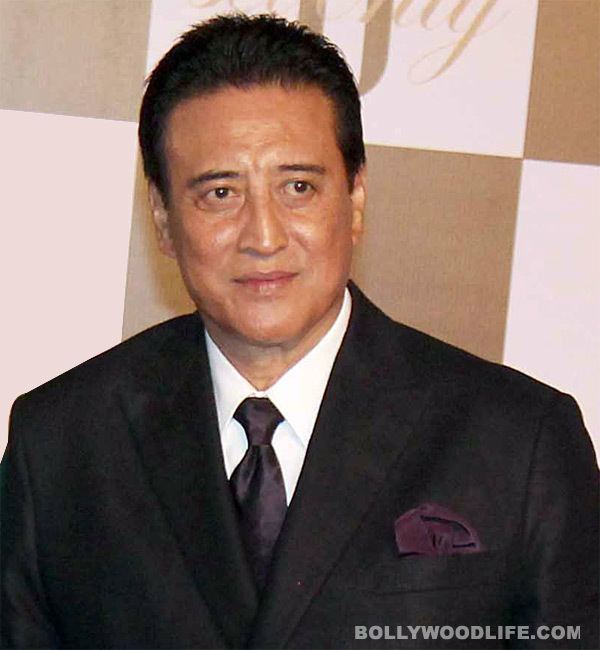 Danny Denzongpa on his role in film 'Indian'
Early life and education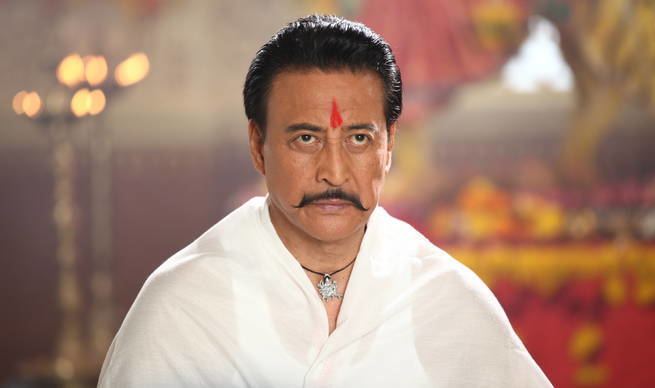 Denzongpa was born to a Buddhist family in Gangtok, the capital of the Kingdom of Sikkim (the 22nd state of India since 1975). He did his schooling from Birla Vidya Mandir, Nainital and thereafter completed his college from St Joseph's College, Darjeeling, in 1964. Denzongpa's love of horses and horse riding began at an early age, as his family was into horse breeding. He is also a painter, a writer and a sculptor.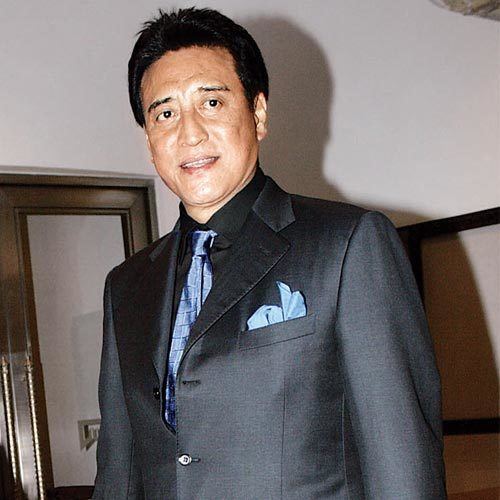 He nursed an ambition to join the Indian Army and won the Best Cadet award from West Bengal and participated in the Republic Day parade. In an interview to The Times of India newspaper, he said that he had qualified for the prestigious Armed Forces Medical College, Pune, but withdrew admission to join the Film and Television Institute of India (FTII), Pune. He decided to change his name to a simpler sounding "Danny", on recommendation from his then-colleague Jaya Bachchan, as his original name – Tshering Phintso Denzongpa – was found to be hard to pronounce.
Acting career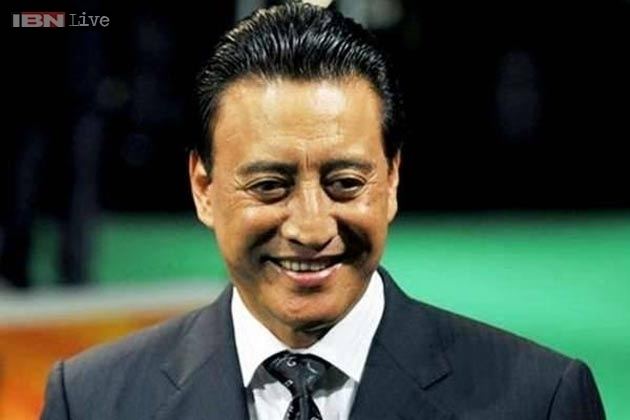 During his early film career, Danny used to practice learning Hindi by talking to the ocean.
He started out with B.R. Ishara's Zaroorat in 1971 (released in 1972), which was his debut film. He got his major break in Gulzar's Mere Apne (1971), where he had a positive role. He had his first major negative role in B.R.Chopra's Dhundh (1973), where he played the role of a crippled and frustrated husband, who showed his power to emote. Danny, in the 1970s period, was increasingly open to do various roles, but chose to do more positive roles. It is said that Danny was the first choice to play the iconic role of "Gabbar Singh" in the film Sholay. However, since he was away on the shoot of the Feroz Khan film Dharmatma, eventually Gabbar's role went to Amjad Khan. He played the second lead hero and had more positive roles in commercially successful critically acclaimed films in the seventies, such as Chor Machaye Shor, 36 Ghante, Fakira, Sangram (1976), Kalicharan, Kaala Sona and Devata (1978).
After his performance in the film Devata (1978), he started getting more significant lengthy roles. He was simultaneously part of big budget films like Aashiq Hoon Baharon Ka, Paapi, Bandish, The Burning Train and Chunoti in negative roles.
In the early 1980s period, he had thought of quitting films. He said in an interview, when asked why he decided to direct a film, "I remember in 80′s I was so fed up of the films I was doing. Those days every villain was a dacoit and I remember going on the sets where an actor called Tiwari was my henchmen and my den was a cave with lanterns. Next day I went on another set and I saw Tiwari again as my henchman, and the same lanterns. I asked myself what was I doing? I left Mumbai. I did lot of trekking and did not do films for a couple of years. I told NN Sippy about a script that I had in mind. and he asked me to direct. I made Phir Wohi Raat with Rajesh Khanna and my then girlfriend Kim." After the success of his directorial debut, he received offers to act as the hero again in the films like Bulundi and Hum Se Badkar Kaun in 1981, which became successful. He played a double role in the film Bulundi. However, most subsequent films of Danny between 1981-83 were not successful. He was disappointed with the failure of his recently released film Abhi Toh Jee Ley which had popular songs such as "Tu Laali Hai Saveriwali". Hence, Danny started accepting supporting roles, often playing a character quite older than his real age. He played Kumar Gaurav's Template:Father-in-law in Love Story (1981) and Mithun Chakraborty's father in Boxer (1984). He started getting more frequent offers to play the negative character in Hindi films, after the success of the films Phir Wahi Raat, Jeeo Aur Jeene Do and Dharm Aur Qanoon. He then went on to play the role of villain many times since 1984. From 1984 and through the 1990s, Danny mainly was featured as the lead negative character opposite all the leading actors of that time such as Rajesh Khanna, Dharmendra, Jeetendra, Mithun Chakraborty, Vinod Khanna, Anil Kapoor and Sunny Deol. He stated in an interview; "Had it not been that I had not done the four special negative roles - with Rajesh Khanna, in the lead - Phir Wohi Raat, Dharm Aur Qanoon, Bandish and Aashiq Hoon Baharon Ka, people would not have considered me for villainous roles. In Adhikar (1986 film) I had positive role. He holds special place in my heart as he recognized and stood by me in my tough times."
His most applauded negative characters are in Phir Wahi Raat as "Ashok", Dharm Aur Qanoon (1984), as SP "Karan", Kanoon Kya Karega (1984), as "Raghuvir Singh", Andar Baahar (1984), as "Shera", Oonche Log (1985), as "Thakur Maan Singh", Aandhi Toofan (1986), as "Balbir" Bhagwaan Dada (1986), as "Gangwaa", Agneepath (1990), as "Kancha Cheena", Hum (1991), as "Bakhtawar", Ghatak: Lethal, as "Kaatya", Krantiveer (1994), as "Chatur Singh", Pukar, (2000) as "Abhrush" and Indian, as "Shankar Singhania". He was pitted against Pran in the film Sanam Bewafa and 1942:A Love Story. His command over the Hindi language came in handy in films such as Sawan Kumar's Sanam Bewafa and Mukul Anand's Khuda Gawah.
At one time, when he was increasingly doing negative lead roles, Rajkumar Santoshi cast him as the positive role in China Gate (1998). In the early 2000s, Danny gave stellar performances in movies such as Asoka and 16 December (2002). Some of the antihero roles he played included an unscrupulous politician, corrupt policeman, traitor, and stingy landlord. He has also starred in some international projects, the most famous being Seven Years in Tibet, where he acted alongside Hollywood actor Brad Pitt. He did positive roles in Lahu Ke Do Rang, Bulundi, Boxer, Humse Badkar Kaun, Khudah Gawah, 16 December and China Gate.
Danny, in early 2003, decided to take a break from films as he wanted to do different but strong roles, even if it was a negative character. He appeared in only 10 films between 2003 and 2009.
He then made a strong comeback as the villain with his role in Enthiran. He made his debut in Tamil films with Enthiran, co-starring Rajinikanth and Aishwarya Rai in the leads. Denzongpa played the antagonist role of Bohra, a prominent scientist who transforms "Chitti", (played by Rajinikanth) into an evil robot. He then started playing villains in big budget movies such as Jai Ho (2014), co-starring Salman Khan and Bang Bang (2014), co-starring Hrithik Roshan.
He has recently played the role of a coordinator, "Feroz Khan" in the 2015 hit Baby co-starring Akshay Kumar. He reprised his role of "Feroz Khan" in the film's spin-off prequel "Naam Shabana"
Singing and Businessman career
He is an accomplished singer, having sung with Lata Mangeshkar, Mohammed Rafi and Asha Bhosle, three stalwarts of Indian music. He was first given a chance to sing by Dev Anand in the film Yeh Gulistan Hamara in 1972. Danny sang a duet with Lata Mangeshkar - Mera Naam Aao picturised on Johnny Walker and Jayshree.T. He has released Nepalese songs, and has sung for Nepalese movies. His two most famous songs recorded in the 1970s but still popular are "Chiso Chiso Hawama" ("In the cool air") and "Manko kura lai bandhi narakha... ("Do not keep the words of the heart tied"). He sang the duet "Suno Suno Kasam Se" in Kaala Sona with Asha Bhosle and sang the duet "Mujhe Dostaon Tum Gale Lagalo" with Mohammed Rafi in the 1978 film Naya Daur - both of which were composed by R.D. Burman.
He has sung a Nepali duet with Asha Bhosle, "Aage aage topai ko gola pachhi pachhi machinegun barara" in 1976. R.D. Burman composed the song - "Sang Mere Nikle The Sajan" from the 1981 film Phir Wohi Raat, which was directed by Danny himself - after getting inspired by the melody of the Nepali folk song sung by Danny "Aage Aage Topaiko Gola" at the insistence of Rajesh Khanna. All of his Nepali songs are hits and people like them even today. "Hiun vanda chiso, Aago vanda taato..." ("Colder than snow, hotter than fire.."), "Naachana hoi maichyan hau nachana", ("Dance o lovely girl"), "Jhimkai deu pareli manma bajchha mitho murali...", ("Please blink your eyes and sweet sound of flute plays in the heart), "Rato rani phulay ghain sanjama", "Pani Hai Paryo Jhyaure" etc. are some of his few hit numbers. He gained popularity as a singer in the period 1975-1990 especially in places like Nepal, Darjeeling, Sikkim and Assam.
He wrote and acted in the Nepali film Saino which was a superhit. His nephew Ugyen Chhopel directed it. He has sung its title song and a duet with Deepa Narayan, wife of Udit Narayan. Later, this film was made in Hindi as Ajnabi as a telefilm for Doordarshan.
Filmography
Actor
-
Awara Pagal Deewana 2 (pre-production)
as
Mafia Shakaal
2019
Manikarnika: The Queen of Jhansi
as
Ghulam Ghaus Khan
2017
Bioscopewala
as
Rehmat Khan
2017
Naam Shabana
as
Feroz Ali Khan
2009
Acid Factory
as
J.D. / Om / Sultan / ...
2008
Chamku
as
Baba (as Danny Denzogpa)
2007
Big Brother
as
Police Commissioner Kudheshwar Negi
2007
Hattrick
as
David Abraham
2005
Dil Jo Bhi Kahey...
as
Narrator
2004
Ab Tumhare Hawale Watan Saathiyo
as
Colonel Ashfaque Khan / Captain K.K. Madan
2004
Shikaar
as
Darshan Damania
2003
Ek Hindustani
as
Special Appearance
2002
Ab Ke Baras
as
DCP Sikander Baksh (as Danny Denzongappa)
2002
16 December
as
Major General Vir Vijay Singh IRS
2002
Yeh Mohabbat Hai
as
Aman Khan
2001
Moksha: Salvation
as
Bachelor Simon
2001
Indian
as
Shankar Singhania
2001
Officer
as
Pratap Rai / Dushyant Singh
2000
Tune Mera Dil Le Liyaa
as
Raja Sahab
1999
Dahek: A Burning Passion
as
Jabbar Bahkshi
1999
Kohram
as
Minister Virbhadra Singh
1999
Silsila Hai Pyar Ka
as
Jabhal Khargoshi
1998
China Gate
as
Maj. Ranjir Singh Gurung
1998
Vinashak - Destroyer
as
Jailer Lankeshwar (as Danny Danzongpa)
1997
Dhaal: The Battle of Law Against Law
as
Advocate Vishwaraj Diwan
1997
Himalay Putra
as
Narsingh Rana
1997
Seven Years in Tibet
as
Regent
1996
Muthi Bhar Zameen
as
Thakur Raghuvir Singh
1995
Sarhad: The Border of Crime
as
Kundecha
1995
Faisla Main Karungi
as
Inspector Nadeem
1994
Ajnabi (TV Series)
- Introductory (1994)
1994
Vijaypath
as
Dilawar Ujagar Singh
1994
Krantiveer
as
Chatursingh Chita
1994
1942: A Love Story
as
Major Hisht (as Danny Dengzongpa)
1994
Mohabbat Ki Arzoo
as
Jagpal Singh / Jaggu Dada
1993
Prateeksha
as
Dinesh Khanna
1993
Gurudev
as
Khakan (as Danny Denzongappa)
1993
Dhartiputra
as
Kripal Singh
1993
Sangram
as
Thakur Shamsher Singh Rana
1992
Drohi
as
J.P. Sethi (as Danny)
1992
Khuda Gawah
as
Khuda Baksh
1992
Khule-Aam
as
INSP. Uday Singh / INSP. Ranvir Singh Rathod
1991
First Love Letter
as
Thakur Ajit Singh (as Danny)
1991
Yodha
as
Daaga / Justice Dharmesh Agnihotri
1991
Vishnu-Devaa
as
Thakur Shamsher Singh / Samppat
1991
Sanam Bewafa
as
Sher Khan
1991
Woh Subah Kabhie To Aayegi
1990
Gunahon Ka Devta
as
Raghuvir (as Danny)
1990
Agneepath
as
Kancha Cheena
1990
Pyar Ke Naam Qurban
as
Thakur Yeshwant Singh
1989
Galiyon Ka Badshah
as
Inspector Vijay
1989
Shehzaade
as
Rai Bahadur Roshan Singh (uncredited)
1989
Khoj
as
Father Anthony (as Danny Danzongappa)
1989
Jung Baaz
as
Mahakal (as Danny)
1989
Kasam Suhag Ki
as
Lohari - Sultan's goon
1989
Ustaad
as
ShamSher Singh / DK
1988
Jeete Hain Shaan Se
as
Balwant
1988
Yateem
as
Girivar Prasad Mathur
1988
Gunahon Ka Faisla
as
Dacoit
1988
Ek Hi Maqsad
as
Inspector. Deepak
1988
Mardon Wali Baat
as
Raja Sunder Singh
1987
Deewana Tere Naam Ka
as
Shambhu
1987
Faqeer Badshah
as
Vijay / Raja (dual role)
1987
Kaun Kitney Pani Mein
1987
Diljalaa
as
Ratanmuni Gupta (as Danny)
1987
Mit Jayenge Mitane Wale
1987
Aag Hi Aag
as
Daulat Singh (as Danny)
1986
Adhikar
as
Vishal's lawyer (special appearance)
1986
Chambal Ka Badshah
as
Sultan
1986
Bhagwaan Dada
as
Shambu Dada (as Danny)
1985
Patthar Dil
as
Jung Bahadur
1985
Zulm Ka Badla
as
Shambhu / Bunty
1985
Oonche Log
as
Thakur Maan Singh
1985
Maha Shaktimaan
as
Maharudra
1985
Aitbaar
as
Inspector Barua
1985
Pyar Jhukta Nahin
as
Bhanu Pratap
1985
Paththar
as
Major Balwant Rai
1984
Dilavar
as
Dilawar Singh / Iqbal Singh
1984
Kanoon Kya Karega
as
Raghuvir Singh
1984
Meraa Dost Meraa Dushman
as
Shaitan Singh
1984
Karishmaa
as
Raja Saab (as Danny)
1984
Manzil Manzil
as
Gautam (Pahadi Baba)
1984
Andar Baahar
as
Shamsher Singh 'Shera'
1984
Dharm Aur Qanoon
as
Superintendent of Police Kader
1984
Farishta
as
Ustad (as Danny)
1984
Boxer
as
Dharma (as Danny)
1983
Hum Se Hai Zamana
as
Karan Kalicharan
1983
Mujhe Vachan Do
as
Jabbar Khan
1983
Sampoorna Mahabharat
as
Karna
1983
Mujhe Insaaf Chahiye
as
Dayashankar Ray
1983
Andhaa Kaanoon
as
Akbar Ali
1983
Kanku Ni Kimat
as
Inspector Ranjeet Singh
1982
Do Ustad
as
Daku Badal Singh
1982
Jeeo Aur Jeene Do
as
Commissioner of Police Jwala Singh
1982
Lakshmi
as
Jagdishchandra Mathur
1982
Dial 100
as
Sangeet Samrat Shambhu Sen
1981
Hum Se Badkar Kaun
as
Raju / Johny
1981
Bulundi
as
Ranjit Singh Lobo / Manjit Singh Lobo
1980
Choron Ki Baaraat
as
Heera
1980
The Burning Train
as
Randhir
1980
Chunaoti
as
Thakur Ajay Singh
1980
Kali Ghata
as
Kishore (as Danny)
1979
Aaj Ki Dhara (as Danny)
1979
Heera-Moti
as
Ajay / Moti
1979
Griha Pravesh (as Danny)
1978
Devata
as
Inspector Lawrence
1977
Aashiq Hoon Baharon Ka
as
Vikram (Jamunadas' Step Son)
1977
Abhi To Jee Lein
as
Danny
1977
Paapi
as
Abdul (as Danny Danzongappa)
1976
Laila Majnu
as
Prince Bahksh
1976
Gumrah
as
Ramesh (as Danny Danzogppa)
1975
Zorro
as
Sher Singh (as Danny Denzogapa)
1975
Dharmatma
as
Jankura (as Danny)
1975
Apne Rang Hazaar
as
Vicky
1974
36 Ghante
as
Dilawar Khan
1974
Chor Machaye Shor
as
Raju Ustad
1973
Naya Nasha
as
Narrator (uncredited)
1973
Dhund
as
Thakur Ranjit Singh (crippled husband)
1972
Rakhi Aur Hathkadi
as
Raja
1972
Zaroorat
as
Danny (as Danny Denzoppa)
Writer
1994
Ajnabi (TV Series) (74 episodes)
Producer
1994
Ajnabi (TV Series) (producer - 74 episodes)
Music Department
1987
Saino (playback singer)
1985
Star Ten 1985 (Video short) (playback singer)
1978
Naya Daur (playback singer)
1975
Kaala Sona (playback singer)
1972
Yeh Gulistan Hamara (playback singer)
Soundtrack
1996
Ghatak: Lethal (performer: "Dialogues")
1987
Saino (performer: "Suna Katha Euta Geet")
1978
Naya Daur (performer: "Mujhey Doston Tum Galey Se Laga Loh", "Paani Ke Badley Me Peekar Sharab")
1975
Kaala Sona (performer: "Sun Sun Kasam Se")
Director
Miscellaneous
1977
Abhi To Jee Lein (in tribute to)
Thanks
2010
Krantiveer: The Revolution (thanks)
Self
1985
Ram Tere Kitne Nam
as
Self (scene from "Devta") (uncredited)
1985
Star Ten 1985 (Video short)
as
Self
References
Danny Denzongpa Wikipedia
(Text) CC BY-SA