Years active

1997 - present


Born

10 October 1969 (age 53) (

1969-10-10

)

Children

Aromal Kumar, Chandu Kumar

Parents

Kumar R Krisha, Ravati S Kumar

Movies




Similar People

Suraj Venjaramoodu, Dileep, Harisree Ashokan, Sreenivasan, Salim Ahamed




Profiles



Salim kumar comedy scenes collection malayalam comedy movies malayalam comedy scenes from movies
Salim Kumar (born 10 October 1969) is a National Award winning Indian film actor, mimicry artist, and director best known for his work in Malayalam cinema. He is among one of the prominent comic actors in Malayalam cinema, but has also shown his versatility in drama-centric films, such as Achanurangatha Veedu, Gramophone, Perumazhakkalam and Adaminte Makan Abu.
Contents
Salim Kumar's role as Abu in Adaminte Makan Abu won him both the National Award and Kerala State award for Best Actor for the year 2010. Earlier he had won a Kerala State Film Award for the Second Best Actor in 2005 for his role as Samuel in Achanurangatha Veedu.
Parvathi menon about mariyaan interview dhanush salim kumar tamil movie
Early life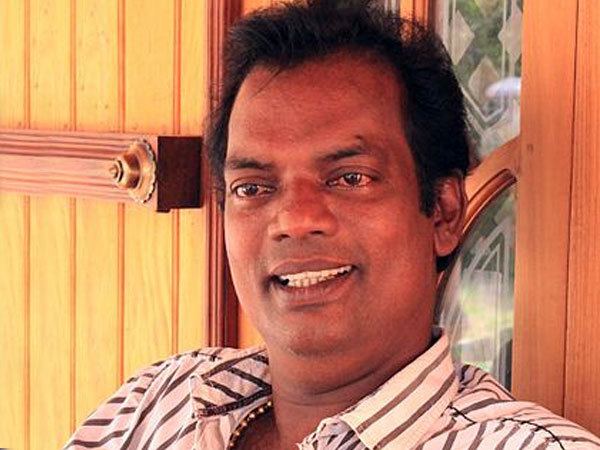 Salim Kumar was born on 10 October 1969 in North Paravur, as the youngest son of Gangadharan and Kausalya (Both deceased). He once told in an interview that his father was an atheist and a follower of the veteran social reformer Sahodaran Ayyappan, and so that he named him Salim Kumar not to know his religion. He attended the Govt. Lower Primary School, Chittattukara North Paravur and went to high school at the Govt. Boys High School, North Paravur. He completed his Pre-Degree education from Sree Narayana Mangalam College Malyankara, Moothakunnam. He wanted to become a singer at a young age but later took up mimicry. He graduated with a BA from Maharajas College, Ernakulam where he won the University title for Mimicry thrice. He started his stage career at Cochin Kalabhavan. He was also a performer in Comicola, a comedy program on Asianet. For about four years, he was associated with professional drama in Arathi Theatres, Cochin.
Personal life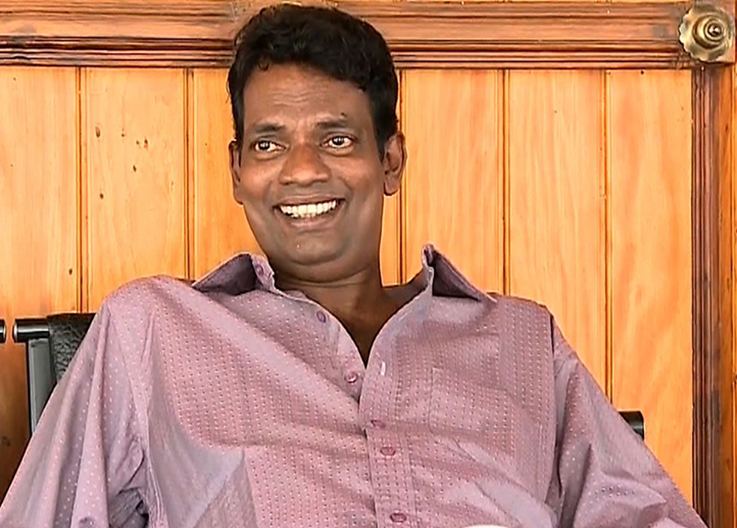 He is settled in North Paravur-Ernakulam District. The name of his house is "Laughing Villa". He is married to Sunitha and the couple have two sons, Chandu and Aromal. He allies with the UDF party in Kerala, especially with the late political leader K. Karunakaran. He has written his memoirs in a book named Ishwara Vazhakkillello. He conducts a mimicry troupe named Cochin Stallions which introduced cine-serial actor Ramesh Pisharody and many other talents into the limelight.
Career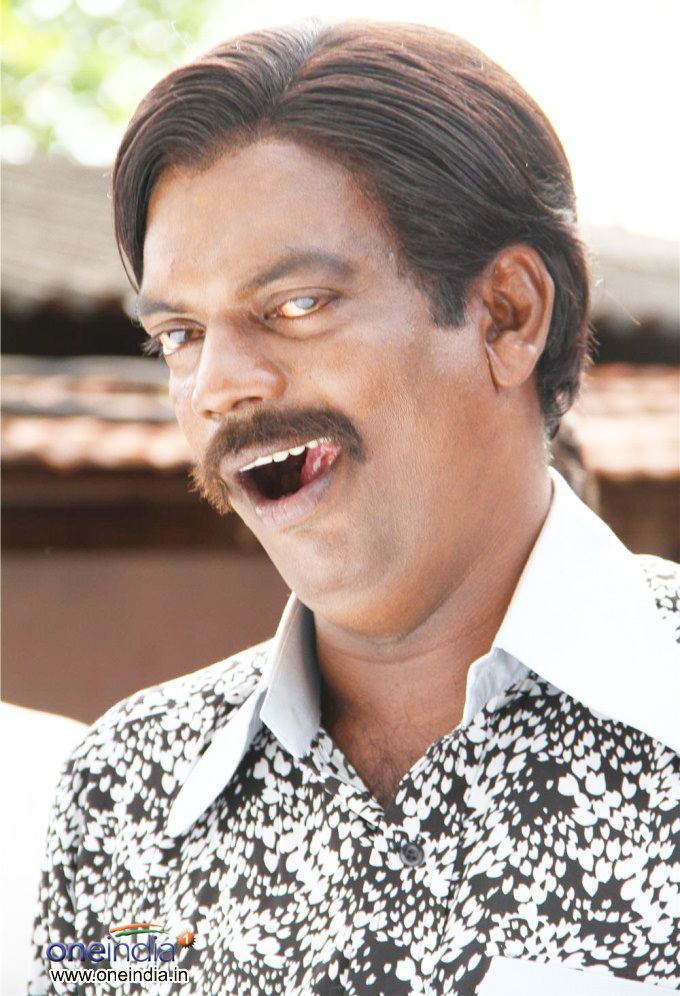 He was chosen as host for a comedy programme in a private Malayalam television channel. In 1997, his first breakthrough in cinema came with Ishtamanu Nooruvattam, a family drama directed by Sidhik Shameer.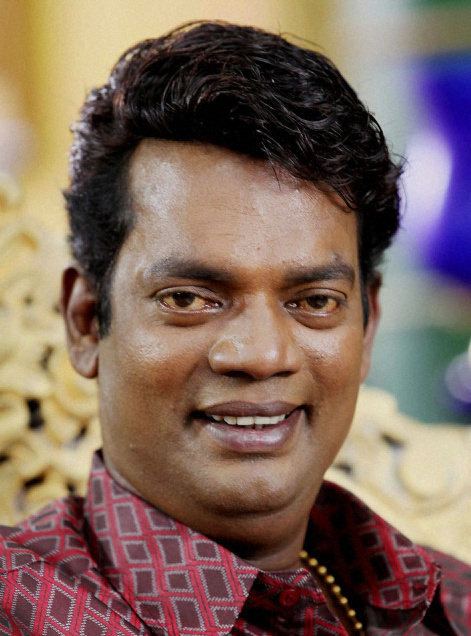 He played the protagonist in Achanurangatha Veedu, directed by Lal Jose. For his performance in this film, he won the Kerala State Film Award for the second best actor in 2007. He has also handled serious roles in films such as Gramophone and Perumazhakkalam. He also appeared in the movie Kerala Cafe(Segment: The Bridge). Salim featured in a hip-hop number in Album "Coffee @ MG Road"-'Palavattam' in 2008. He won the National Award for Best Actor for his performance in Adaminte Makan Abu in 2010.
as Dubbing artist
Utopiayile Rajavu-voice for kakka
Alamara-voice for Alamara
Trivia
Salim Kumar is the only actor to win the Kerala State film awards for Best Actor, Second Best Actor, Best Comedian and Best Story writer.
The characters he portrayed in various movies have become an Internet sensation used for memes and troll videos, with expressions and dialogues for any possible situation earning him the title of 'Troll God'.
Awards
2010 : Best Actor - Adaminte Makan Abu
Kerala State Film Awards
2016 : Kerala State Film Award for Best Story - Karutha Joothan
2013 : Kerala State Film Award for Best Comedian - Ayalum Njanum Thammil
2010 : Best Actor - Adaminte Makan Abu
2005 : Second Best Actor - Achanurangatha Veedu
Kerala State Television Awards
2013 : Best Actor - Parethante Paribhavangal
2011 :Filmfare Award for Best Actor – Malayalam - Adaminte Makan Abu
2012 : Special JuryAward - Adaminte Makan Abu
Imagineindia International Film Festival (2012)
Best Actor - Adaminte Makan Abu
2005 - Best Comedyactor - Annanthambi
2011 - Special Jury Award - Adaminte Makan Abu
Other Awards
2011 : Prem Nazir Award
2010 : Jaihind TV Film Award for Best Actor - Adaminte Makan Abu
2010 : Amrita-FEFKA Film Award's Special Jury Award - Adaminte Makan Abu
2010 : Kerala Film Critics Association Award's Special Jury Award - Adaminte Makan Abu
2008 : Asianet Film Award for Best Actor in a Comic Role - Annan Thambi
2005 : Sathyan Award - Achanurangatha Veedu
2005 : Bharathan Award - Achanurangatha Veedu
Filmography
Kattappanayile Hrithik Roshan - 2016
Moonam Naal Njyayarazhcha - 2016 Malayalam....Karumpan
Thoppil Joppan - 2016 Malayalam....Father Koduveli
Pathemari - 2015
Birds With Large Wings - 2015 Malayalam
Fireman - 2015 Malayalam
Appavin Meesai - 2014 Tamil
Nedunchaalai - 2014 Tamil......Maattu Sekar
KQ - 2013 Malayalam
Unga - 2013 Oriya Film
Nadodimannan - 2013.... Ravi
The Voter - 2013 Malayalam
Kunjananthante Kada (2013)
Immanuel (2013) ... Suku
Lisammayude Veedu (2013) ... Samuel
Players(2013)
Abhiyum Njanum.....Jose
Maad Dad(2013)...Giridhar
Pig Man(2013)
Annum Innum Ennum(2013) Lopez
101 Weddings (2012) ...Khader
Ayalum Njanum Thammil (2012) ... Thomachan
Mr. Marumakan (2012)
Ezham Suryan (2012)
Vaadhyar(2012)
Mazhavillinattom Vare(2012)
Prabhuvinte Makkal(2012)
Boopadathil Illathe Oridam(2012)
Pulivaal Pattanam(2012)
916(2012)
Theruvu Nakshathragal(2012)..... Usmanikka
Koodaram(2012)
Cobra (2012) ... Gopalan
Masters (2012) ... Monichan
Padmasree Bharat Dr. Saroj Kumar (2012) ... Rafeek
Teja Bhai & Family (2011) ... Divakaran Nair
Janapriyan (2011) ... Kannappan kannapi
Manikiakkallu (2011) ... Kunjiraman 'THAMPURAN'
Christian Brothers (2011) .... Purushothaman
Makeup Man (2011) .... Lawrence
Arjunan Saakshi (2011)...Mechanic Jackson
Mohabath(2011)
Nadakame Ulakam(2011)
Doubles (2011) .... Mayyazhi
Maharaja Talkies(2011)
Maanikyakallu(2011)...kunjraaman/thampuraan
Doctor Love(2011) shreya
Orma Mathrem(2011)
Adaminte Makan Abu(2011)
Female Unnikrishnan(2011)
Film Star(2011)
Ulakam Chuttum Valiban(2011)...Benjamin D. Franklin
Shivapuram(2011)
Venicile Vyapari(2011)...kamalasanan
Swapna Sanchari(2011)
Marykkundoru Kunjaadu (2010) .... Lonappan
Best Actor (2010)...Vadival Pranchi
Kaaryasthan (2010) .... Kalidas
Oridathoru Postman (2010)
Nizhal(2010)
Pramani(2010)
3 Char Sau Bees(2010)... Chandran Muthalaali
MAlarvadi Arts Club(2010)... Kattappuram Sashi
Aakashayathra(2010)
Thaskara Lahala(2010)
Four Friends(2010)...Kochaouseppe
Swantham Bharya Zindabad(2010).... T K Vipin kumar
Puthumukhagal(2010)...Villu Velayudhan
Fiddle(2010)
Canvas(2010)
Sarkar Colony(2010)
Tournament(2010)
Anwar (2010)
Adaminte Makan Abu (2010) .... Abookka
Pokkiri Raja (2010) .... Writer Manoharan
Cheriya Kallanum Valiya Policum (2010).... Gopalan
Chattambinadu (2009) .... Gopalan
Gulumal-The Escape (2009)
Ayirathil Oruvan(2009)
Samastha Keralam P O (2009)
Loud Speaker(2009)
Robinhood(2009)
Angel John(2009)... Rajan
Keralolsavam(2009)
Swantham Lekhakan(2009)
Kerala Cafe(2009)
My Big Father (2009)
Kappal Muthalaali(2009).... Omanakuttan
Decent Parties(2009)
Ajantha(2009)
Duplicate(2009).... P K R
Sanmanasullavan Appukuttan(2009).... Gopalan
Makante Achan (2009) .... Krishnan Kutty
Ee Pattanathil Bhootham(2009) .... Sub Inspector
2 Harihar Nagar (2009) .... Ayyappan
Love In Singapore (2009).... Shukkur khan
Lollypop (2008) .... Priest / Advocate Kuriakose
Crazy Gopalan (2008) .... Lakshmanan
Sultan (2008) ..... Sundaran
Dhe Ingottu Nokkiye(2008)
Mulla(2008).... Thiit Sasi
Jubilee(2008).... Anandakuttan
SMS (2008)
Gopalapuranam(2008)
Parthan Kanda Paralokam(2008)
One Way Ticket (2008)
Thaavalam(2008)
Mayabazar(2008)....Govindan Ashari
Chitra Shalabagalude Veedu(2008)
Annan Thambi (2008) Inspector Shyamalan
Twenty:20 (2008) .... Induchoodan IPS
Flash (2007)
Kadha Parayumbol (2007) ....Poet Das Vadakkemuri
Chocolate (2007) .... Pappan
Arabikatha (2007) .... Kareem
Hallo (2007) .... Chidambaram
July 4 .... Sakthivel
Goal (2007 Malayalam film)
Abraham and Lincoln (2007).... Markose
Ekantham (2007)
Anamika (2007)
Nagaram (2007) .... Nanappan
Ayurrekha(2007).... Ismail
Kangaroo(2007)
The Speed Track (2007) .... Lali
Mayavi (2007) .... Kannan Srank
Inspector Garud (2007) .... Chakkachamparambil Lonappan
Changathipoocha (2007) .... Rajappan
Oruvan (2006).... Balan
Karutha Pakshikal (2006)
Vaasthavam (2006) ... Thrippan Namboothiri
Bhargavacharitham Moonnam Khandam (2006) .... Ali
Aanachandam (2006) ... Pappan
Chess (2006) .... Unnikkannan
Prajapathi (2006) .... Film Star Abhilash
Pulijanmam (2006)
Parayam(2006)
Eakantham(2006)...Velayudhan
Chiratta Kalippattagal(2006)
Vrindavanam(2006)
Speed(2006)
Narakasuran(2006)
Pacha Kuthira(2006)....Chandran
Thuruppu Gulan (2006).... Khader
Kilukkam Kilukilukkam (2006) .... Appachan
Achanurangatha Veedu (2006).... Samuel
Sarkar Dada (2005)
Rajamanikyam (2005) .... Dasappan
Lokanathan I.A.S (2005) .... Rajappan
Naran (2005).... Idimutti Rajan
Chanthupottu (2005) .... 'Paradooshanam' Vareethu
Pandippada (2005) .... Umakanthan
Rappakal (2005) .... Govindan
Krithyam (2005) .... Badsha
Thaskara Veeran (2005) .... Suguthan
Thommanum Makkalum (2005) .... Rajakannu
Immini Nalloraal (2005) .... Kittunni
Iruvattam Manavatti (2005) .... Ochira Velu
Udayananu Tharam (2005) .... Rafeeq
Deepangal Sakshi (2005) .... Advocate
Junior Senior (2005) .... Sathyan
Ottananayam(2005)
Naran(2005)
Kalyana Kurimanam(2005).... Ram Kumar
Maanikyan(2005) .... Kumaran
Bus Conductor(2005)
Aandavan(2005)
Isra (2005)...Prof Solanki/Sulaiman
Perumazhakkalam (2004) .... Aamu Elappa
Kadhavaseshan (2004)
Ennittum(2004).... Perera
Thudakkam (2004) .... Maakkan
Greetings (2004) .... Vaidyanathan
Youth Festival (2004)
Aparichithan (2004) .... Tribal Helper
Chathikkatha Chanthu (2004) .... Dance master Wikram a.k.a. Vikram Jackson
Vismayathumbathu (2004) .... Guhan
Vellinakshatram (2004)Dr.Sundareshan
Rasikan(2004)...Paramu
Kerala House Udan Vilpanakku (2004) .... Tester Kannappan
Kusruthi (2004) .... Inspector Chandy
Thalamelam (2004) .... Sattappan
Pattanathil Sundaran (2003) .... Bhuvanachandran
Pulival Kalyanam (2003) .... Manavalan
Valathottu Thirinjal Nalamathe Veedu (2003) .... Suryaprakashan
Hariharan Pillai Happy Aanu (2003) .... Sundaran
Pattalam (2003) .... Inspector Gabbar Kesavan
C.I.D. Moosa (2003) .... The Insane Man
Vellithira (2003) .... Surendran
The Fire (2003)
Malsaram(2003).... Vaira Muthu
Valathottu Thirinjal Naalamathe Veedu (2003)
Swantham Maalavika(2003).... M K Dhavan
Gramophone (2003) .... 'Tabla' Bhaskaran
Ente Veedu Appuvinteyum (2003) .... Moonga Varkey
Kilichundan Mampazham (2003) .... Usman
Thilakkam (2003) .... Omanakuttan
Vasanthamallika (2003) .... Komalan
Kalyanaraman (2002) .... Pyari
Bamboo Boys (2002)
Bucket (2002) .... Daas
Kasillatheyum Jeevikkam (2002)
Kunjikoonan (2002) .... Chandran
Meesa Madhavan (2002) .... Advocate Mukundanunny
Mazhathullikkilukkam (2002) .... Mayandi
Soothradharan (2002)Leela krishnan
Pakalpooram (2002) .... Manickan
Pranyamanithooval (2002) .... Sundaran
Savithriyute Aranjanam (2002) .... Olympion Bhootham Appachan
Thandavam (2002) .... Basheer
Punyam (2002)
Valkannadi (2002) .... Vikraman
One Man Show (2001) .... Bhaskaran
Nariman (2001)Kochu Narayanan's Assistant
Bharthavudyogam (2001) .... Pushpan
Sundrapurushan (2001) .... Balan
Ee Parakkum Thalika (2001) .... Koshy
Pranaya Manthram (2001)
Bhadra(2001)
Kakki Nakshathram (2001) ... Usman
Naraanathu Thampuran (2001)
Ee Nadu Innalevare (2001)
Soothradharan (2001) .... Leela Krishnan
Thenkasipattanam (2000)
Nadan Pennum Nattu Pramaniyum(2000)
Mera Naam Joker(2000) .... Anil
Unnimaya (2000)
Vinayapoorvam Vidhyadharan(2000)
MeleVaryathe Malakakuttikal (2000)
Satyameva Jayate (2000)The Thief
Udayapuram Sulthan (1999) .... Salim
My Dear Karadi (1999)
Kinnarathumbikal (1998)
Grama Panchayath (1998) .... Bhaskaran
Mangalya Pallakku (1998) .... Phalgunan
Mayajalam (1998) .... Ezhupunna Mathai
Mattupetti Machaan (1998) .... Broker
Sooryavanam(1998)
Chenaprambile Aankaryam(1998)
Meenakshi Kalyanam (1998) .... Adv. Sivan Mullassery
Newspaper Boy (1997) .... Venkiti
Mannadiar Penninu Chenkotta Checkan (1997) .... Marmani Vaidyan
Suvarna Simhaasanam (1997) .... Gopalan
Anjarakkalyanam (1997)
Ishtadanam (1997)
Swantham Makalkku Snehapoorvam (1997)
Ishtamaanu Nooruvattam (1996)
Swantham Ennu Karuthi (1989)
My Dear kuttichathan (1984)
References
Salim Kumar Wikipedia
(Text) CC BY-SA