Citizenship

SwedenCanada




Role

Actress




Height

1.73 m




Years active

1997–present




Children

Sebastian Zincone




Name

Malin Akerman








Full Name

Malin Maria Akerman




Born

May 12, 1978 (age 45) (

1978-05-12

) Stockholm, Sweden


Spouse

Roberto Zincone (m. 2007–2013)




TV shows

Trophy Wife, The Comeback, Childrens Hospital, Burning Love


Movies

Watchmen, Couples Retreat, Rock of Ages, The Heartbreak Kid, 27 Dresses


Similar People

Roberto Zincone, Stephen Merchant, Carla Gugino, Jackie Earle Haley, Kristen Bell


Profiles




Twitter

Facebook

Instagram




Occupation

Actress, model, singer



Malin Akerman: Portrait Of Swedish Tradition - CONAN on TBS
Actress Malin Akerman on season two of 'Billions'
Malin Maria Åkerman ([ˈmɑːlɪn ²oːkɛrˌman], /ˈmɑːlɪn ˈækərmæn/; born May 12, 1978) is a Swedish Canadian actress, model and singer. She became known for making appearances in several Canadian productions. In the early 2000s, she had many television and film parts, including The Utopian Society (2003) and Harold & Kumar Go to White Castle (2004). Following a supporting role on the comedy series The Comeback (2005), Åkerman gained her first starring roles in the feature films The Heartbreak Kid (2007) and 27 Dresses (2008).
Contents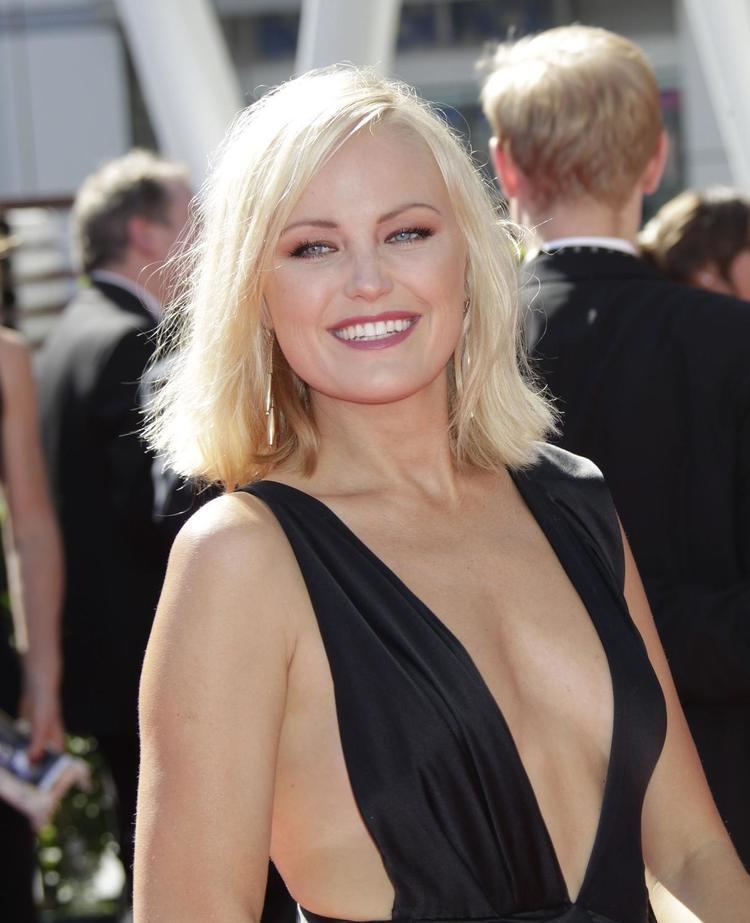 Åkerman played Silk Spectre II in the 2009 superhero film Watchmen, a role for which she was nominated for a Saturn Award for Best Supporting Actress. The same year, she had supporting and starring roles in both The Proposal and Couples Retreat, two commercial hits that garnered mixed to negative reviews. In 2010, she became part of the main cast on the comedy series Childrens Hospital. She starred in four feature films in 2012, including the comedy Wanderlust and the musical film rock of Ages. In 2012, she had a recurring role on the sitcom Suburgatory and starred in the short-lived comedy series Trophy Wife from 2013 to 2014, both of which aired on ABC.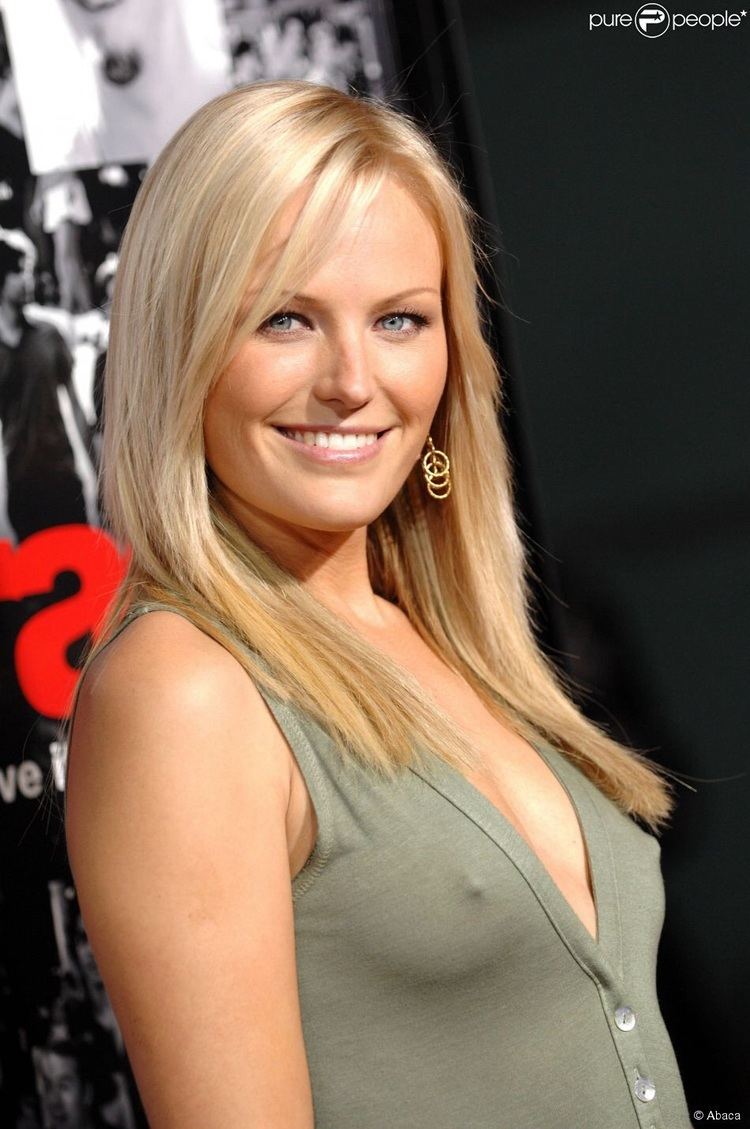 Apart from acting and occasional modelling, Åkerman had a brief music career as the lead vocalist for alternative rock band The Petalstones, but eventually left to focus on her acting career. She was married to the band's drummer Roberto Zincone from 2007 until 2013.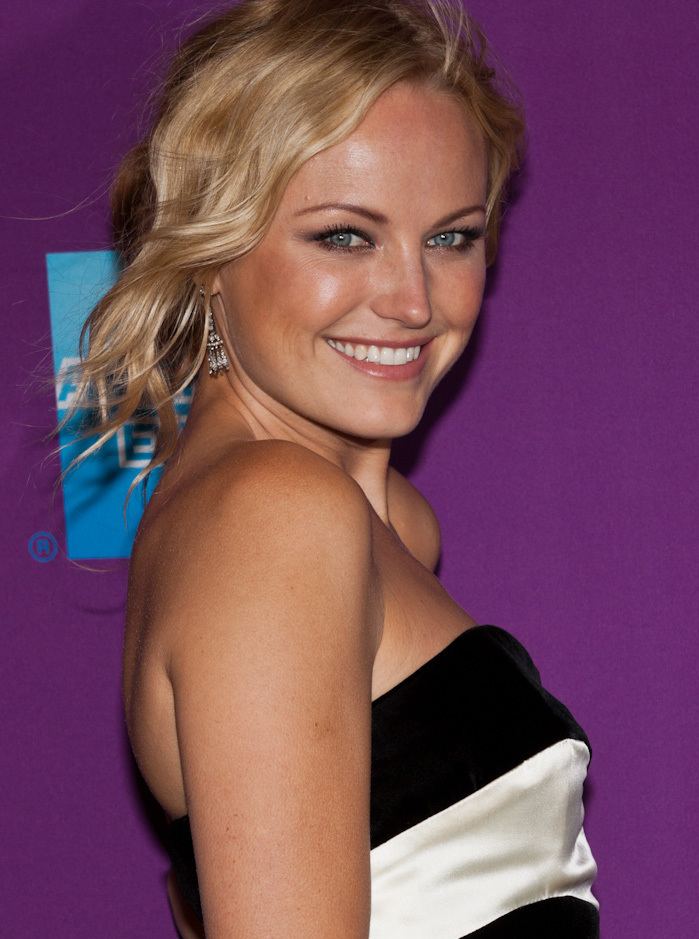 Early life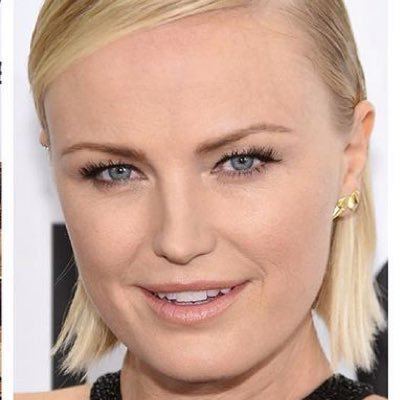 Åkerman was born in Stockholm, Sweden, to aerobics teacher and part-time model Pia (née Sundström) and insurance broker Magnus Åkerman. She has one sister, singer Jennifer Åkerman. When she was two years old, the family moved to Canada after her father was offered a job there. Four years later, her parents divorced, and her father moved back to Sweden. Both of her parents remarried, giving Åkerman one half-brother and two half-sisters. After her mother remarried, they moved to Niagara-on-the-Lake, Ontario. Later in her teenage years, her mother divorced again.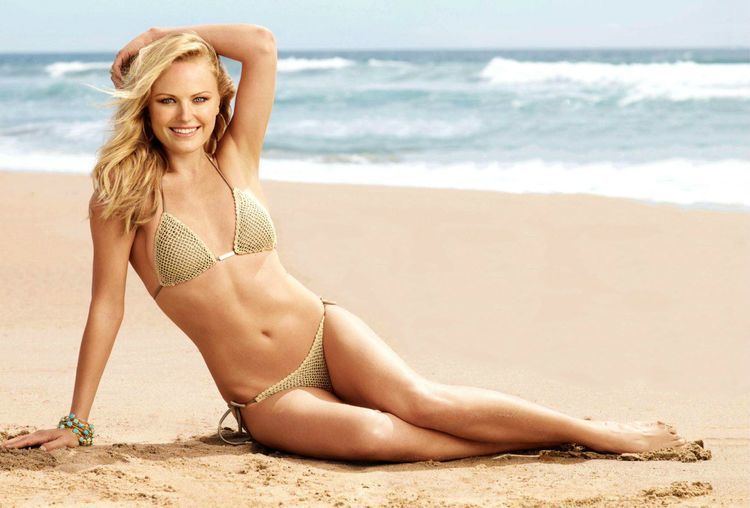 Åkerman attended many different schools, including Sir Winston Churchill Secondary School in St. Catharines, Ontario. She once attended a Catholic school, though she was raised as a Buddhist. She has recalled some portions of her childhood as "painful", explaining that "I loved my father very much and I only got to see him during the school holidays. But I think it was an advantage that they split up when I was very young, so I could get used to it." She visited her father in Falsterbo, Sweden, during school breaks and talked to him regularly over the phone. She cites her parents as "supportive, positive influences" in her life.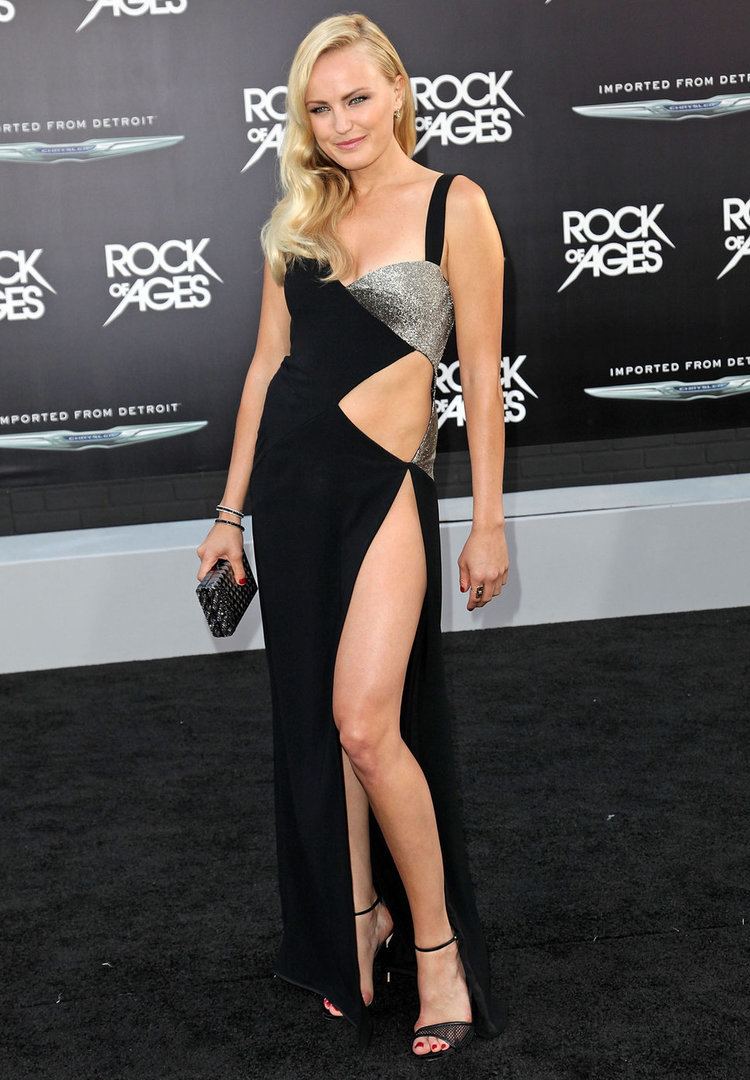 As a child, Åkerman had no plans to become an actress. Her mother introduced her to modelling while she was still in primary school, and she later landed several advertising campaign deals, but she decided to quit at age twelve. Four years later she returned to modelling after being discovered by Ford Models in a shopping mall in St. Catharines. She was signed to the agency and later won a contract with skincare company Noxzema. She soon moved to Toronto while attending North Toronto Collegiate Institute and later on in her OAC year, Dante Alighieri Academy. At the age of eighteen, inspired by the "helplessness" she sometimes felt during her childhood, she decided to become a child psychologist. She supported her education by modelling for television commercials and catalogue layouts. While studying for a year at York University in Toronto, she was simultaneously offered guest roles on television as a result of her exposure in commercials. She saw the acting gigs as further opportunities to pay for her education but found herself enjoying it and decided to drop out of school to become an actress. She moved to Los Angeles, California in 2001 to pursue her acting career full-time.
1997–2008
Åkerman made her acting debut on the Canadian science fiction series Earth: Final Conflict in 1997, in a smaller role as a robot. She originally landed a role on an MTV pilot with Rachel McAdams, but the project was never picked up by the network. In 2000, she guest starred on Relic Hunter and had a smaller role in the American film The Skulls. The following year, she made appearances on the Canada-based series Doc and Twice in a Lifetime. In 2001, she moved to Los Angeles, California in hopes of pursuing a broader acting career. At first, she worked as a waitress and stayed at a friend's house. In 2002, she received smaller role in the film The Utopian Society. The film was edited by Francesco Sondelli, the guitarist for alternative rock band Ozono. Sondelli asked Åkerman to help the band with song lyrics and later asked her to sing. Åkerman subsequently became the band's singer, and they changed their name to The Petalstones. The band's debut album, Stung, was released in August 2005, but Åkerman eventually left to focus on her acting career, admitting that she "actually can't sing". She described her singing as "sort of a self-made, self-taught, if-you-can't-hit-the-note-scream-it kind of thing".
In 2004, she got a small role in the film Harold & Kumar Go to White Castle, but considered moving back to Canada as most of her auditions failed. She was then cast in a supporting role as Juna on the HBO television series The Comeback, with Lisa Kudrow in the main role. Kudrow played a former sitcom star who tried to restart her career. Åkerman's appearance on the show garnered media attention and resulted in her being offered more roles. A year later, she guest starred on an episode of Love Monkey and two episodes of Entourage. Before the Entourage episodes aired, she landed a role in the 2007 comedy film The Brothers Solomon. The film was a box office bomb and received largely critical reviews.
Åkerman signed up for a role opposite Ben Stiller in the comedy film The Heartbreak Kid, directed by the Farrelly Brothers, in 2006. She played in the lead female role as Lila, the newly wedded wife of Stiller's character. The film follows the couple's honeymoon in Mexico, where Stiller's character falls in love with another woman and realizes that the marriage was a mistake. A remake of the 1972 film of the same name, it was released in October 2007 to generally poor reviews, as critics deemed it "neither as daring nor as funny" as the directors' earlier films. Åkerman's performance garnered more positive reviews; Desson Thomson of The Washington Post called her a "fabulous comic partner" to Stiller, while Roger Moore of Times Herald-Record asserted that she had outperformed him. The film grossed $14 million in its opening weekend in the United States, and went on to gross $127 million globally.
In 2007, Åkerman joined the cast of 27 Dresses, a romantic comedy film directed by Anne Fletcher with Katherine Heigl in the lead role. The film follows Heigl's character Jane, who has always been the bridesmaid and dreams of her own wedding. Åkerman played Jane's sister Tess. The film was shot during the summer of 2007, and was released in January 2008 to weak critical reception as it was considered "clichéd and mostly forgettable". The film was more successful commercially, with a gross of $160 million. Åkerman played the title role in Bye Bye Sally, a short film directed by Paul Leyden and based on Lisa Mannetti's short story Everybody Wins. The film premiered at the 2009 Newport Beach Film Festival.
2009–11
In 2009, Åkerman starred as Silk Spectre II in the superhero film Watchmen, an adaptation of Alan Moore's graphic novel of the same name. Directed by Zack Snyder, the feature film is set in an alternate reality in 1985 where a group of retired vigilantes investigate an apparent conspiracy against them. Snyder favoured Åkerman over other more well-known actresses as he felt that they could not play such a serious part. Åkerman rehearsed with "months of hardcore training" and went on a very strict diet. She wore a brunette wig, high heels and an uncomfortable latex costume, which provided little protection when performing stunts, and she often bruised herself during filming. Åkerman stated that her character carries the emotion of the film as she is the only woman among several men. Premiering in February 2009, the film received generally favourable reviews, and was a commercial success, grossing $185 million worldwide. Although Åkerman was nominated for a Saturn Award for Best Supporting Actress and a Teen Choice Award for her performance in the film, critics were generally negative towards her acting.
Åkerman appeared in the 2009 romantic comedy film The Proposal, starring Sandra Bullock and Ryan Reynolds in the lead roles. Åkerman played a supporting role as Gertrude, the ex-girlfriend of Reynolds' character. Although the film received mixed reviews, it went on to gross $317 million worldwide. Also in 2009, Åkerman starred in the comedy film Couples Retreat, opposite Jon Favreau and Vince Vaughn. The film follows four couples as they travel to a tropical island resort for couples therapy. Åkerman played Ronnie, the wife of Vaughn's character. She enjoyed playing a mother for the first time and tried to make her character as truthful as possible, which included dyeing her hair brown to not look like a "blonde bombshell". The film premiered in theatres in October 2009 and grossed $34 million in its opening weekend in the United States, entering number one at the box office, and totalled $171 million worldwide. Reception for the film was mainly negative, although Åkerman's performance was met with more positive reactions.
In 2010, Åkerman co-starred as Annie in the Josh Radnor-directed comedy-drama film happythankyoumoreplease. As her character has alopecia, Åkerman shaved off her eyebrows and wore a bald cap to cover her hair. She was originally offered a different part, but felt that she wanted to play Annie as it was different from her previous roles. The film premiered at the Sundance Film Festival in January 2010 and received an audience award for Favorite U.S. Drama. Reviews from critics were polarized, but Åkerman received praise. Later in 2010, she guest starred on the How I Met Your Mother episode "The Wedding Bride", and joined the cast of the currently ongoing Adult Swim comedy series Childrens Hospital. Playing the part of the promiscuous Dr. Valerie Flame (which is itself a part portrayed by Swedish-only speaking "actress" Ingrid Hagerstown as a show-within-a-show), Åkerman joined during the series' second season along with Henry Winkler. The series was originally a web series and Åkerman accepted the role after viewing several webisodes. "It was totally up my alley, my kind of humor", she said of the series. The same year, she played a supporting role in the romantic comedy film The Romantics with Katie Holmes, Josh Duhamel and Anna Paquin. The film premiered in September 2010 on limited release to generally negative reviews.
In 2010, she starred in Sebastian Gutierrez's comedy film Elektra Luxx opposite Carla Gugino and Joseph Gordon-Levitt. The film is a sequel to 2009's Women in Trouble. Åkerman played Trixie, an awkward drug store clerk who falls for Gordon-Levitt's role, who in turn is obsessed with Gugino's character, a retired porn star. Åkerman was offered the role during a screening of Women in Trouble. The film premiered in March 2011 on limited release and received generally unfavourable reviews; critics dismissed its many subplots and called it a "bizarre sex comedy". Next, Åkerman starred in the lead female role in the film The Bang Bang Club, which follows a group of young photojournalists in South Africa during the final stages of the apartheid. Åkerman played Robin Comley, a newspaper photo editor. The film premiered during the 2010 Toronto International Film Festival to mixed reviews from the press. In 2010, Åkerman signed up for a part in newcomer Aaron Harvey's Catch .44, a drama-thriller film with Forest Whitaker and Bruce Willis in the male lead roles. The film was generally ignored by critics and movie goers alike.
2012–present
Åkerman had a supporting role in the 2012 comedy film Wanderlust, with Jennifer Aniston and Paul Rudd. The film focuses on an overworked couple who end up at a commune when they try to slow things down. Åkerman played Eva, a woman at the commune. The film received mixed to positive reviews from critics, who were divided regarding its humour, but ultimately praised the cast. Wanderlust underperformed at the box office, earning just over $20 million worldwide during its theatrical run. Åkerman appeared in the comedy film The Giant Mechanical Man, which premiered at the Tribeca Film Festival on April 23, 2012, to average reviews. She had a supporting role in the 2012 rock musical film Rock of Ages, based on the stage production of the same name. She played Constance Sack, a journalist who interviews Tom Cruise's character Stacee Jaxx. She hired a vocal coach as her role required her to sing; she and Cruise recorded a duet of Foreigner's "I Want to Know What Love Is" (1984). Although the film grossed lower than expected, its opening weekend gross in the United States became the third-highest ever for an adaption of a stage production.
Åkerman starred in the 2012 bank heist action film Stolen opposite Nicolas Cage. In 2010, she replaced Lindsay Lohan as Linda Lovelace in the planned film Inferno: A Linda Lovelace Story but the project never entered production. Two other projects, Cottage Country and The Numbers Station, were released in 2013. She is up for a role in Serpent Girl, based on Matthew Carnahan's book of the same name. In February 2012, Åkerman was cast in the ABC comedy pilot The Smart One opposite Portia de Rossi and Jean Smart. The pilot was not ordered to series. In May 2012, it was revealed that Åkerman will play Blondie frontwoman Debbie Harry in Randall Miller's film CBGB. In the fall of 2012, Åkerman guest starred as Alex on two season two episodes of ABC's Suburgatory.
Åkerman played the lead role on the ABC sitcom trophy wife. Åkerman played Kate Harrison, the third wife of Pete Harrison (Bradley Whitford). Marcia Gay Harden and Michaela Watkins also star as Pete's ex-wives. The show received positive reviews, with critics singling out Åkerman for praise. Matt Webb Mitovich of TVLine said she "no less than shines here, coming off as fun-loving but not flaky, warm and not overheated". Gabriel Mizrahi of The Huffington Post called Åkerman "terrific" and Roth Cornet of IGN singled out her chemistry with co-star Bradley Whitford and her aptitude for physical comedy. Åkerman said that she was initially put off by the title, having previously expressed frustration at constantly being asked to play the "trophy wife." However, when she read the script, she loved the writing and the character and how "not trophy wife" she is. In 2013, Åkerman was a presenter with Josh Stamberg (Drop Dead Divas) at Women's Image Network Awards.
Åkerman co-led the critically acclaimed horror comedy The Final Girls in 2015 with Taissa Farmiga,where the two portray a mother and daughter (respectively) who are reunited in a slasher film. In 2016, Åkerman costars in Showtime's Billions as Lara Axelrod.
Personal life
Åkerman was born in Sweden and grew up in Canada; she has "conflicting feelings" for the two countries. In an interview for Toronto Star, she said, "Every time I'm in Canada I feel more Swedish, and every time I'm in Sweden I feel more Canadian. I belong in both places and I love them both equally." She holds both Swedish and Canadian passports. Apart from speaking fluent English and Swedish, she also speaks French and Spanish. She describes herself as a feminist as she believes in equal treatment for both sexes, but also considers that "We [women] are different", adding that she "embrace[s] those differences." She has revealed that she is dyslexic and said that it took her "a long time" to learn her lines. "I get horrified when I have to do table reads with the whole cast, because there's a lot of stuttering coming from me, so I have to do a lot of prep", she explained. Because of this, she prefers to improvise her lines.
Åkerman was raised a Buddhist, which inspired the lotus flower tattoo on her upper back. She also has a tattooed 'Z' on her right wrist, honouring her husband, Italian musician Roberto Zincone. The two met in 2003 when Åkerman was the lead singer for The Petalstones, for which Zincone served as the drummer. After band practices, they usually socialized, using a dictionary as he could not speak English. They eventually started dating and married at Grand Hotel Moon Valley in Sorrento, Italy on June 20, 2007. Every year, they used to spend their holidays in Naples, Zincone's native city. The couple had one son, Sebastian Zincone, born on April 16, 2013. On November 25, 2013, the couple announced that they were separating. Zincone filed for divorce on December 2, 2013.
Åkerman is noted for frequently appearing in nude scenes in her films, such as The Heartbreak Kid and Watchmen. She has stated that she feels comfortable as long as the scenes are not gratuitous. In an interview for Daily Mail, she commented, "I spent a lot of time as a child in Sweden; it's natural there ... I don't know many women who go to bed with their husband at night and have sex with a bra on ... So let's make it real in the movies." In 2008, she made her first appearance on AskMen.com's "99 Most Desirable Women" list at number 60. The same year, men's magazine Maxim placed her at number 59 in their annual "Hot 100" rankings. The following year, the magazine ranked her at number four. Although admitting that sex appeal is one of the "best assets", Åkerman considers being beautiful both "a blessing and a curse", stating, "I tend to get a lot of scripts in which people want me to play the trophy wife, which is frustrating because I want the interesting, meaty roles."
In 2012, Åkerman travelled to Tanzania with Opportunity International, and has since begun support of their international development work, becoming a Young Ambassador for Opportunity in June 2012 and hosting a fundraiser for Opportunity in October 2012.
Filmography
Actress
-
Cold Providence (pre-production)
as
Gill
-
The Three of Us (TV Movie) (pre-production)
-
Christmas Actually (post-production)
as
Elizabeth Bird
-
Singing in My Sleep (post-production)
2023
Ett sista race (post-production)
as
Tove
-
Us or Them (completed)
as
The Officiator
2023
The Donor Party
as
Jaclyn
2022
Slayers
as
Beverly Rektor
2022
A Week in Paradise
as
Maggie
2019
Dollface (TV Series)
as
Celeste
- Birthday Girl (2022) - Celeste
- Miss Codependent (2022) - Celeste
- Power Player (2022) - Celeste
- Right-Hand Woman (2022) - Celeste
- Travel Agent (2022) - Celeste
- Bridesmaid (2019) - Celeste
- Feminist (2019) - Celeste
- Mama Bear (2019) - Celeste
- Fun Friend (2019) - Celeste
- Homebody (2019) - Celeste
2020
Soulmates (TV Series)
as
Martha
- Break on Through (2020) - Martha
2020
The Sleepover
as
Margot (as Malin Åkerman)
2020
Medical Police (TV Series)
as
Valerie Flame
- Everything Goes Back to Normal- or Do They?? (2020) - Valerie Flame
- Real Heavy Hitter (2020) - Valerie Flame
- Wheels Up (2020) - Valerie Flame
2019
Prism (TV Series)
as
Rachel Lewis
- Pilot (2019) - Rachel Lewis
2019
A Piece of My Heart
as
Isabella
2016
Billions (TV Series)
as
Lara Axelrod
- Maximum Recreational Depth (2019) - Lara Axelrod
- Elmsley Count (2018) - Lara Axelrod
- Kompenso (2018) - Lara Axelrod
- Redemption (2018) - Lara Axelrod
- Icebreaker (2018) - Lara Axelrod (credit only)
- All the Wilburys (2018) - Lara Axelrod
- Not You, Mr. Dake. (2018) - Lara Axelrod (credit only)
- The Third Ortolan (2018) - Lara Axelrod
- Flaw in the Death Star (2018) - Lara Axelrod (credit only)
- Hell of a Ride (2018) - Lara Axelrod (credit only)
- A Generation Too Late (2018) - Lara Axelrod
- The Wrong Maria Gonzalez (2018) - Lara Axelrod
- Tie Goes to the Runner (2018) - Lara Axelrod
- Ball in Hand (2017) - Lara Axelrod
- Golden Frog Time (2017) - Lara Axelrod
- With or Without You (2017) - Lara Axelrod
- Sic Transit Imperium (2017) - Lara Axelrod
- The Kingmaker (2017) - Lara Axelrod
- Victory Lap (2017) - Lara Axelrod
- Indian Four (2017) - Lara Axelrod
- Currency (2017) - Lara Axelrod
- The Oath (2017) - Lara Axelrod
- Optimal Play (2017) - Lara Axelrod
- Dead Cat Bounce (2017) - Lara Axelrod
- Risk Management (2017) - Lara Axelrod
- The Conversation (2016) - Lara Axelrod
- Magical Thinking (2016) - Lara Axelrod
- Quality of Life (2016) - Lara Axelrod
- Where the F*ck Is Donnie? (2016) - Lara Axelrod
- Boasts and Rails (2016) - Lara Axelrod
- The Punch (2016) - Lara Axelrod
- The Deal (2016) - Lara Axelrod
- The Good Life (2016) - Lara Axelrod
- Short Squeeze (2016) - Lara Axelrod
- YumTime (2016) - Lara Axelrod
- Naming Rights (2016) - Lara Axelrod
- Pilot (2016) - Lara Axelrod
2019
Drunk History (TV Series)
as
Beulah Annan
- Femme Fatales (2019) - Beulah Annan (as Malin Åkerman)
2019
To the Stars
as
Grace Richmond
2018
Rampage: Gag Reel (Video short)
as
Claire Wyden
2018
Rampage: Deleted Scenes (Video short)
as
Claire Wyden
2016
Easy (TV Series)
as
Lucy / Wife
- Utopia (2016) - Lucy / Wife
2016
Misconduct
as
Emily Hynes
2010
Childrens Hospital (TV Series)
as
Dr. Valerie Flame / Ingrid Hagerstown
- One Million Saved (2016) - Dr. Valerie Flame
- Kick Me (2015) - Dr. Valerie Flame
- Sperm Bank Heist (2015) - Dr. Valerie Flame
- Up at 5 (2015) - Ingrid Hagerstown
- Fan Fiction (2015) - Dr. Valerie Flame
- We Are Not Our DNA! (2015) - Dr. Valerie Flame
- Codename: Jennifer (2015) - Dr. Valerie Flame
- Five Years Later (2015) - Dr. Valerie Flame
- Coming and Going (2013) - Dr. Valerie Flame
- My Friend Falcon (2013) - Ingrid Hagerstown
- A Lot of Brouhaha Over Zilch (2013) - Dr. Valerie Flame
- Wine Tasting (2013) - Dr. Valerie Flame
- Imaginary Friends (2013) - Dr. Valerie Flame
- Country Weekend (2013) - Dr. Valerie Flame
- Childrens Lawspital (2012) - Dr. Valerie Flame
- Attention Staff (2012) - Dr. Valerie Flame
- A Kid Walks in to a Hospital (2012) - Dr. Valerie Flame
- Chief's Origin (2012) - Dr. Valerie Flame
- Staff Dance (2012) - Dr. Valerie Flame
- The Boy with the Pancakes Tattoo (2012) - Dr. Valerie Flame
- Newsreaders (2011) - Ingrid Hagerstown / Dr. Valerie Flame
- Party Down (2011) - Dr. Valerie Flame
- The Night Shift (2011) - Dr. Valerie Flame
- Munch by Proxy (2011) - Dr. Valerie Flame
- Children's Hospital: A Play in Three Acts (2011) - Dr. Valerie Flame
- Nip/Tug (2011) - Dr. Valerie Flame
- Home Is Where the Hospital Is (2011) - Dr. Valerie Flame
- The Black Doctor (2011) - Dr. Valerie Flame
- Father's Day (2011) - Dr. Valerie Flame
- Run, Dr. Lola Spratt, Run (2011) - Dr. Valerie Flame
- The Sultan's Finger: Live (2010) - Dr. Valerie Flame
- You Know No One Can Hear You, Right? (2010) - Dr. Valerie Flame
- Show Me on Montana (2010) - Dr. Valerie Flame
- The Coffee Machine Paid for Itself (2010) - Dr. Valerie Flame
- Hot Enough for You? (2010) - Dr. Valerie Flame
- Frankfurters. Allman Brothers. Death. Frankfurters. (2010) - Dr. Valerie Flame
- The End of the Middle (2010) - Dr. Valerie Flame
- Joke Overload (2010) - Dr. Valerie Flame
- Give a Painted Brother a Break (2010) - Dr. Valerie Flame
- I Am Not Afraid of Any Ghost (2010) - Dr. Valerie Flame
- No One Can Replace Her (2010) - Dr. Valerie Flame
2015
Sin City Saints (TV Series)
as
Dusty Halford
- Because Vegas (2015) - Dusty Halford
- Urine God's Hands Now (2015) - Dusty Halford
- You Booze, You Lose (2015) - Dusty Halford
- A Basket Full of Rainbows (2015) - Dusty Halford
- Mrs. Wu's Tang (2015) - Dusty Halford
- Gone Catfishing (2015) - Dusty Halford
- Smoke and Mirrors (2015) - Dusty Halford
- The Fool Monty (2015) - Dusty Halford
2015
The Final Girls
as
Nancy / Amanda Cartwright
2015
I'll See You in My Dreams
as
Katherine Petersen
2005
The Comeback (TV Series)
as
Juna Millken
- Valerie Gets What She Really Wants (2014) - Juna Millken
- Valerie Makes a Pilot (2014) - Juna Millken
- Valerie Does Another Classic Leno (2005) - Juna Millken
- Valerie Shines Under Stress (2005) - Juna Millken
- Valerie Stands Out on the Red Carpet (2005) - Juna Millken
- Valerie Gets a Magazine Cover (2005) - Juna Millken
- Valerie Hangs with the Cool Kids (2005) - Juna Millken
- Valerie Relaxes in Palm Springs (2005) - Juna Millken (voice)
- Valerie Saves the Show (2005) - Juna Millken
- Valerie Demands Dignity (2005) - Juna Millken (credit only)
- Valerie Stands up for Aunt Sassy (2005) - Juna Millken
- Valerie Bonds with the Cast (2005) - Juna Millken
- Valerie Triumphs at the Upfronts (2005) - Juna Millken
- Pilot (2005) - Juna Millken
2013
Newsreaders (TV Series)
as
Ingrid Hagerstown
- Go Nadz; Talkin' News (2014) - Ingrid Hagerstown
- Pubic Hair Crisis (2013) - Ingrid Hagerstown
2013
Trophy Wife (TV Series)
as
Kate Harrison
- Mother's Day (2014) - Kate Harrison
- Back to School (2014) - Kate Harrison
- There's No Guy in Team (2014) - Kate Harrison
- The Minutes (2014) - Kate Harrison
- Couples Therapy (2014) - Kate Harrison
- The Wedding: Part Two (2014) - Kate Harrison
- The Wedding: Part One (2014) - Kate Harrison
- Happy Bert Day (2014) - Kate Harrison
- Foxed Lunch (2014) - Kate Harrison
- The Tooth Fairy (2014) - Kate Harrison
- The Punisher (2014) - Kate Harrison
- The Big 5-0 (2014) - Kate Harrison
- Twas the Night Before Christmas- Or Twas It? (2013) - Kate Harrison
- Russ Bradley Morrison (2013) - Kate Harrison
- Lice and Beary White (2013) - Kate Harrison
- The Date (2013) - Kate Harrison
- Halloween (2013) - Kate Harrison
- The Tryst (2013) - Kate Harrison
- The Breakup (2013) - Kate Harrison
- The Social Network (2013) - Kate Harrison
- Cold File (2013) - Kate Harrison
- Pilot (2013) - Kate Harrison
2014
Welcome to Sweden (TV Series)
as
Malin Åkerman
- Breakups/Förhållanden (2014) - Malin Åkerman (as Malin Åkerman)
2012
Suburgatory (TV Series)
as
Alex
- Stray Dogs (2013) - Alex
- Krampus (2012) - Alex
- The Wishbone (2012) - Alex
2013
The Numbers Station
as
Katherine
2013
Cottage Country
as
Cammie Ryan
2013
Robot Chicken (TV Series short)
as
Nerd's Niece / Black Widow
- Robot Fight Accident (2013) - Nerd's Niece / Black Widow (voice)
2012
The Smart One (TV Movie)
as
Candy Swann Cooper
2012
Hotel Noir
as
Swedish Mary
2012
Burning Love (TV Series)
as
Willow
- Finale (2012) - Willow
- Homeless No Mo' (2012) - Willow
- Skating, Roller Skating (2012) - Willow
- Meet Orlando & the Ladies (2012) - Willow
- Episode #1.8 (2012) - Willow
- Pool Party (2012) - Willow
- Bull Riding & Belly Laughs (2012) - Willow
2012
Rock of Ages
as
Constance Sack
2012
The Giant Mechanical Man
as
Jill
2010
The Bang Bang Club
as
Robin Comley
2010
How I Met Your Mother (TV Series)
as
Movie Stella
- The Wedding Bride (2010) - Movie Stella
2010
Funny or Die Presents... (TV Series)
as
Cast (Holdup)
- Episode #1.12 (2010) - Cast (Holdup)
- Episode #1.8 (2010) - Cast (Holdup)
- Episode #1.10 (2010) - Cast (Holdup)
- Episode #1.5 (2010) - Cast (Holdup)
2010
Happythankyoumoreplease
as
Annie
2009
Couples Retreat
as
Ronnie
2009
Bye Bye Sally (Short)
as
Sally Grimshaw
2009
Watchmen
as
Laurie Jupiter / Silk Spectre II
2007
The Heartbreak Kid
as
Lila
2007
The Brothers Solomon
as
Tara
2007
The Invasion
as
Autumn (uncredited)
2006
Entourage (TV Series)
as
Tori
- Strange Days (2006) - Tori
- Three's Company (2006) - Tori
2006
Love Monkey (TV Series)
as
Kira Dungen
- The One That Got Away (2006) - Kira Dungen
2004
Harold & Kumar Go to White Castle
as
Liane
2003
The Utopian Society
as
Tanci
2002
A Nero Wolfe Mystery (TV Series)
as
Server Girl #11
- Poison à la Carte (2002) - Server Girl #11
2001
Shotgun Love Dolls (TV Movie)
as
Rock Candy
2001
Witchblade (TV Series)
as
Karen Bronte
- Conundrum (2001) - Karen Bronte
2001
Doc (TV Series)
as
Maddy Dodge
- Face in the Mirror (2001) - Maddy Dodge
2001
Twice in a Lifetime (TV Series)
as
Ramona Dubois
- Knockout (2001) - Ramona Dubois
2000
The Skulls
as
Coed in Caleb's Apartment
2000
Relic Hunter (TV Series)
as
Elena
- Affaire de Coeur (2000) - Elena
2000
The Others (TV Series)
as
Diane Stillman
- Pilot (2000) - Diane Stillman
1997
Earth: Final Conflict (TV Series)
as
Avatar
- Truth (1997) - Avatar
Producer
2023
The Donor Party (producer)
2022
Slayers (executive producer)
2022
The Aviary (executive producer)
2020
Chick Fight (producer)
2020
Friendsgiving (producer - produced by, p.g.a.)
2013
Trophy Wife (TV Series) (producer - 10 episodes)
- Back to School (2014) - (producer)
- Happy Bert Day (2014) - (producer)
- Russ Bradley Morrison (2013) - (producer)
- Lice and Beary White (2013) - (producer)
- Halloween (2013) - (producer)
- The Tryst (2013) - (producer)
- The Breakup (2013) - (producer)
- The Social Network (2013) - (producer)
- Cold File (2013) - (producer)
- Pilot (2013) - (producer)
Soundtrack
2019
A Piece of My Heart (performer: "Du kan lita på mig", "Vi drev hjälplöst", "En del av mitt hjärta", "Sommaren är kort", "Det ligger i luften", "I natt är jag din")
2012
Rock of Ages (performer: "I Want to Know What Love Is")
Thanks
2012
Say It Ain't Solo (Short) (special thanks)
Self
2023
Celebrity Game Face (TV Series)
as
Self
- Tiffany Haddish Came to Play. PERIODT. (2023) - Self
2023
GMA3: What You Need to Know (TV Series)
as
Self
- Malin Akerman/Moby (2023) - Self
2015
Today (TV Series)
as
Self - Guest
- Episode dated 11 May 2023 (2023) - Self - Guest
- Episode dated 23 October 2020 (2020) - Self - Guest
- Episode dated 16 February 2017 (2017) - Self - Guest
- Episode dated 9 October 2015 (2015) - Self - Guest
- Episode dated 22 January 2015 (2015) - Self - Guest
2023
The Masked Singer (TV Series)
as
Self - Squirrel
- Sesame Street Night (2023) - Self - Squirrel
- DC Superheroes Night (2023) - Self - Squirrel
2011
Made in Hollywood (TV Series)
as
Self
- Champions/Unprisoned/The Donor Party/School Spirits (2023) - Self
- Memory/The Aviary/King Knight (2022) - Self
- Superintelligence/Chick Fight/The Princess Switch: Switched Again (2020) - Self
- The Queen's Gambit/Synchronic/Friendsgiving (2020) - Self
- Unhinged/The Sleepover/The One and Only Ivan (2020) - Self
- Mad Max: Fury Road/I'll See You in My Dreams (2015) - Self
- Episode #6.24 (2011) - Self
- Episode #6.18 (2011) - Self
2013
The Talk (TV Series)
as
Self - Guest / Self
- Malin Akerman/Rob Corddry/Erinn Hayes (2023) - Self
- Shemar Moore/DJ Ms. Nix (2022) - Self - Guest
- Malin Akerman/Lacey Chabert (2022) - Self - Guest
- Malin Akerman/Amanda Kloots (2020) - Self - Guest
- Guest Co-Hostess Pat Harvey/Malin Akerman/Nischelle Turner (2017) - Self - Guest
- Malin Akerman/Kevin Frazier (2016) - Self - Guest
- Malin Akerman/Kevin Frazier/Chef John Besh (2013) - Self - Guest
2023
Barmageddon (TV Series)
as
Self
- Episode #1.7 (2023) - Self
2018
Ok! TV (TV Series)
as
Self
- Episode #9.71 (2022) - Self
- Episode #8.17 (2020) - Self
- Episode #8.11 (2020) - Self
- Episode #4.83 (2018) - Self
2022
The Man Cave Chronicles Podcast (Podcast Series)
as
Self - Guest
- Interview: Malin Akerman & Lorenza Izzo (2022) - Self - Guest
2022
Steve Varley Show (TV Series)
as
Self
- Malin Akerman & Lorenza Izzo (2022) - Self
2022
About Last Night (TV Series)
as
Self - Guest
- Adam Pally/Malin Akerman/Jack Donnelly/Stephen Jackson (2022) - Self - Guest
2007
Entertainment Tonight (TV Series)
as
Self / Self - Guest Co-Host
- Episode #41.28 (2021) - Self - Guest Co-Host
- Episode dated 25 November 2009 (2009) - Self
- Episode dated 7 October 2009 (2009) - Self
- Episode dated 28 September 2009 (2009) - Self
- Episode dated 12 December 2008 (2008) - Self
- Episode dated 20 December 2007 (2007) - Self
2021
Beat Bobby Flay (TV Series)
as
Self
- Flirting With Victory (2021) - Self
2021
To Tell the Truth (TV Series)
as
Self - Celebrity Panelist
- Joel McHale, Cedric the Entertainer and Malin Åkerman (2021) - Self - Celebrity Panelist
2020
Life is Short with Justin Long (Podcast Series)
as
Self - Guest
- Malin Åkerman (2020) - Self - Guest
2014
Home & Family (TV Series)
as
Self - Guest
- Treat Williams/Sharon Lawrence/Malin Akerman/Jeffrey Donovan (2020) - Self - Guest
- Dylan Neal & Brooke Burns/Kira Soltanovich/Darren Kavinoky (2015) - Self - Guest
- Episode #2.127 (2014) - Self - Guest
2020
The Drew Barrymore Show (TV Series)
as
Self - Guest
- Gabriel Iglesias (2020) - Self - Guest
2020
That One Audition (Podcast Series)
as
Self
- Malin Akerman- The Rock Goodness: Be Present and you won't Miss a Beat (2020) - Self
2020
Match Game (TV Series)
as
Self - Celebrity Panelist
- Joel McHale, Amy Sedaris, Kevin Smith, Raven-Symoné, Ne-Yo, Malin Ackerman (2020) - Self - Celebrity Panelist
2020
Collider Ladies Night (TV Series)
as
Self - Guest
- Guest: Malin Akerman (2020) - Self - Guest
2012
Hellenius hörna (TV Series)
as
Self - Guest
- Malin Åkerman/Tomas Ledin (2019) - Self - Guest
- Malin Åkerman (2012) - Self - Guest (as Malin Åkerman)
2019
Fördomspodden (Podcast Series)
as
Self - Guest
- Har Malin Åkerman träffat sultanen av Brunei? (2019) - Self - Guest (voice, as Malin Åkerman)
2009
Skavlan (TV Series)
as
Self - Guest
- Avsnitt 8 (2019) - Self - Guest
- Prinsessan Märtha Louise/Elisabeth Samnøy/Malin Åkerman/Vince Vaughn/Robin Söderling/Anna Bågenholm/Mads Gilbert/Kent (2009) - Self - Guest
2019
Mama Said with Jamie-Lynn Sigler & Jenna Parris (Podcast Series)
as
Self - Guest
- How to be Good Mamas to Mother Earth (2019) - Self - Guest
2018
The Jim Jefferies Show (TV Series)
as
T5 Trailer Actor / Self - Guest
- Trump Wages War Against Journalists (2018) - T5 Trailer Actor
- Comey's Nasty Little Tell-All (2018) - Self - Guest
2018
Rampage: Actors in Action (Video documentary short)
as
Self
2018
Rampage: Attack on Chicago (Video documentary short)
as
Self
2018
Rampage: Trio of Destruction (Video documentary short)
as
Self
2012
Conan (TV Series)
as
Self - Guest
- Jason Sudeikis/Malin Akerman/Monrok (2018) - Self - Guest
- Malin Akerman/Pete Holmes/Hippo Campus (2017) - Self - Guest
- Malin Akerman/Jim Jefferies/James Durbin (2014) - Self - Guest
- E-Vite to a Murder (2012) - Self - Guest
2018
Värvet (Podcast Series)
as
Self - Guest
- Malin Åkerman (2018) - Self - Guest (voice, as Malin Åkerman)
2018
WGN Morning News (TV Series)
as
Self
- Episode dated 10 April 2018 (2018) - Self
2013
Live with Kelly and Mark (TV Series)
as
Self - Guest / Self - Guest Co-Host
- Joshua Jackson/Malin Akerman (2018) - Self - Guest
- Guest Co-Host Chris Harrison/Malin Akerman/Theresa Caputo/Bebe Rexha (2017) - Self - Guest
- Guest Co-Hostess Malin Akerman/Jeff Daniels/Nia Vardalos (2016) - Self - Guest Co-Host
- Dakota Johnson/Malin Akerman (2016) - Self - Guest
- Orlando Bloom/Malin Akerman (2013) - Self - Guest
2017
2017 Global Citizen (TV Special)
as
Self
2017
Hand in Hand: A Benefit for Hurricane Relief (TV Special)
as
Self
2017
Unqualified (Podcast Series)
as
Self - Guest
- Malin Akerman (2017) - Self - Guest
2017
Harry (TV Series)
as
Self - Guest
- "Billions" Star Malin Akerman/"Taken" Star Clive Standen/Harry Goes Home!/Extreme Weight Loss! (2017) - Self - Guest
2017
Late Night with Seth Meyers (TV Series)
as
Self - Guest
- Tracy Morgan/Malin Akerman/Bebe Rexha/Brann Dailor (2017) - Self - Guest
2016
Comedy Bang! Bang! (TV Series)
as
Self
- Malin Akerman Wears a Black Blouse and Cropped Jeans (2016) - Self
2016
Chelsea (TV Series)
as
Self - Guest
- Dinner Party: Adventures in Parenting (2016) - Self - Guest (as Malin)
2016
Red Nose Day (TV Movie)
as
Self
2016
Larry King Now (TV Series)
as
Self - Guest
- Malin Akerman (2016) - Self - Guest
2016
The Late Late Show with James Corden (TV Series)
as
Self - Guest
- LL Cool J/Viola Davis/Malin Akerman (2016) - Self - Guest
2009
Jimmy Kimmel Live! (TV Series)
as
Self - Guest
- Zac Efron/Malin Akerman/Ben Harper & the Innocent Criminals (2016) - Self - Guest
- Episode #11.40 (2013) - Self - Guest
- Episode #8.28 (2009) - Self - Guest
2009
Gomorron (TV Series)
as
Self - Guest / Self - Om att spela mot Tom Cruise
- Malin Åkerman (2015) - Self - Guest
- Episode dated 17 June 2012 (2012) - Self - Om att spela mot Tom Cruise (as Malin Åkerman)
- Episode dated 1 November 2009 (2009) - Self - Guest (as Malin Åkerman)
2015
Secrets of New York Fashion Week (TV Movie documentary)
as
Self
2015
W Magazine: #Keywords (TV Series documentary)
as
Self
- #Keywords with Diane von Furstenberg Spring 2016 (2015) - Self
2015
Unity (Documentary)
as
Narrator (voice)
2015
Lip Sync Battle (TV Series)
as
Self - Competitor
- Stephen Merchant vs. Malin Akerman (2015) - Self - Competitor
2015
A Path Appears (TV Movie documentary)
as
Self
2010
The Late Late Show with Craig Ferguson (TV Series)
as
Self - Guest
- Malin Akerman/Claire Holt/Metallica (2014) - Self - Guest
- Wanda Sykes/Malin Akerman (2014) - Self - Guest
- Malin Akerman; Jo Nesbo; Vintage Trouble (2013) - Self - Guest
- Episode #8.268 (2012) - Self - Guest
- Episode #8.181 (2012) - Self - Guest
- Episode #8.180 (2012) - Self - Guest
- Episode #7.116 (2011) - Self - Guest
- Episode #7.6 (2010) - Self - Guest
2014
Hollywood Game Night (TV Series)
as
Self - Celebrity Guest
- Game Night: Behind Bars (2014) - Self - Celebrity Guest
2014
The Queen Latifah Show (TV Series)
as
Self - Guest
- Country Music's Hottest Chart-Topper Jennifer Nettles/"Trophy Wife's" Malin Akerman/Celebrity Chef Curtis Stone (2014) - Self - Guest
2014
The Arsenio Hall Show (TV Series)
as
Self - Guest
- Ice Cube/Malin Akerman/Phil Perrier (2014) - Self - Guest
2014
The 40th Annual People's Choice Awards (TV Special)
as
Self
2011
Chelsea Lately (TV Series)
as
Self - Guest
- Episode #7.150 (2013) - Self - Guest
- Episode #6.79 (2012) - Self - Guest
- Episode #5.60 (2011) - Self - Guest
2013
Watch What Happens Live with Andy Cohen (TV Series)
as
Self - Guest
- Lucy Liu & Malin Akerman (2013) - Self - Guest
2013
The Chew (TV Series)
as
Self - Guest
- What's for Dinner? (2013) - Self - Guest
2013
The View (TV Series)
as
Self - Guest
- Episode #17.12 (2013) - Self - Guest
2013
The 65th Primetime Emmy Awards (TV Special)
as
Self - Presenter
2013
The Making of the Numbers Station (Video documentary short)
as
Self
2012
Spoilers with Kevin Smith (TV Series)
as
Self
- You Don't Know Dick- K, Philip? (2012) - Self
2012
Janela Indiscreta (TV Series)
as
Self
- Episode #1.125 (2012) - Self (as Malin Åkerman)
2012
ES.TV HD (TV Series)
as
Self - Guest
- Episode dated 27 June 2012 (2012) - Self - Guest
2012
Entertainers with Byron Allen (TV Series documentary)
as
Self - Guest
- Episode dated 25 June 2012 (2012) - Self - Guest
2007
Up Close with Carrie Keagan (TV Series)
as
Self - Guest
- Episode dated 14 June 2012 (2012) - Self - Guest
- Episode dated 21 April 2011 (2011) - Self - Guest
- Episode dated 11 March 2011 (2011) - Self - Guest
- Episode dated 3 March 2011 (2011) - Self - Guest
- Episode dated 4 March 2009 (2009) - Self - Guest
- Episode dated 27 November 2008 (2008) - Self - Guest
- Episode dated 4 December 2007 (2007) - Self - Guest
- Episode dated 2 October 2007 (2007) - Self - Guest
2012
Guys Choice Awards 2012 (TV Special)
as
Self
2012
Big Morning Buzz Live (TV Series)
as
Self - Guest
- Malin Akerman/Matt Bush/Cast of 'Prometheus' (2012) - Self - Guest
2012
IC Places Hollywood (TV Series)
as
Self - Interviewee
- Rock of Ages (2012) - Self - Interviewee
2012
A Moment With (TV Series)
as
Self
- Paul Giamatti & Malin Akerman 1 (2012) - Self
2012
Say It Ain't Solo (Short)
as
Self
2012
Last Call with Carson Daly (TV Series)
as
Self - Guest
- Episode dated 27 February 2012 (2012) - Self - Guest
2011
Project Runway (TV Series)
as
Self - Guest Judge
- What Women Want (2011) - Self - Guest Judge
2011
Attack of the Show! (TV Series)
as
Self - Guest
- Lance Henriksen (2011) - Self - Guest
2011
CollegeHumor Originals (TV Series)
as
Self
- Celebrity Photo PSA) (2011) - Self
2011
Filip & Fredriks Årskrönika (TV Series)
as
Self
- Filip & Fredriks årskrönika 2010 (2011) - Self
2011
The 37th Annual People's Choice Awards (TV Special)
as
Self - Presenter
2010
Efter tio (TV Series)
as
Self
- Episode dated 28 December 2010 (2010) - Self
2010
The Wendy Williams Show (TV Series)
as
Self - Guest
- Episode dated 13 September 2010 (2010) - Self - Guest
2010
AMC News Special: 10 Stories of Sundance (TV Movie)
as
Self
2009
Watchmen Focus Point: Dave Gibbons (Video short)
as
Self
2009
Watchmen Focus Point: Girls Kick Ass (Video short)
as
Self
2009
The Jay Leno Show (TV Series)
as
Self - Guest
- Episode #1.28 (2009) - Self - Guest
2009
Live from Studio Five (TV Series)
as
Self
- Episode #1.25 (2009) - Self
2007
HBO First Look (TV Series documentary short)
as
Self
- Couples Retreat (2009) - Self
- Making 'The Heartbreak Kid' (2007) - Self
2009
The Phenomenon: The Comic That Changed Comics (Video documentary short)
as
Self
2009
Sommar & Vinter i P1 (Podcast Series)
as
Self
- Malin Åkerman (2009) - Self (voice, as Malin Åkerman)
2009
Spike's Guys Choice (TV Special)
as
Self
2009
Söndagsparty med Filip och Fredrik (TV Series)
as
Self - Guest
- Hellström, Åkerman, Spacey och Herngren (2009) - Self - Guest
2009
Boogie (TV Series)
as
Self
- Episode dated 21 March 2009 (2009) - Self
2009
Late Night with Jimmy Fallon (TV Series)
as
Self - Guest
- Episode #1.9 (2009) - Self - Guest
2009
Spike Midnight Movie Special: Watchmen (TV Movie)
as
Self
2009
Film '72 (TV Series)
as
Self - Interviewee
- Episode dated 3 March 2009 (2009) - Self - Interviewee
2007
The Tonight Show with Jay Leno (TV Series)
as
Self - Guest
- Episode #17.36 (2009) - Self - Guest
- Episode #15.181 (2007) - Self - Guest
2009
Le grand journal de Canal+ (TV Series documentary)
as
Self
- Episode dated 24 February 2009 (2009) - Self
2009
Xposé (TV Series)
as
Self
- Episode #3.114 (2009) - Self
2009
Rove Live (TV Series)
as
Self
- Episode #10.2 (2009) - Self
2009
The 35th Annual People's Choice Awards (TV Special)
as
Self
2008
Artist on Artist (TV Series)
as
Self - Guest
2008
Starz Inside: Fashion in Film (TV Movie documentary)
as
Self
2007
The Farrelly Bros. In the French Tradition (Video short)
as
Self
2007
The Heartbreak Kid: Halloween (Video short)
as
Self
2007
The Heartbreak Kid: The Egg Toss (Video short)
as
Self
2007
The Ellen DeGeneres Show (TV Series)
as
Self - Guest
- Episode #5.29 (2007) - Self - Guest
2004
Camp Hollywood (TV Movie documentary)
as
Self - Actress
Archive Footage
-
Hollywood Celebrity (Documentary) (post-production)
as
Self
2023
The Masked Singer (TV Series)
as
Self - Squirrel
- Supreme Six (2023) - Self - Squirrel
2016
The Insider (TV Series)
as
Self
- Episode #13.12 (2016) - Self
2016
Superheroes Who Have Been Nude (Video short)
as
#16 - Watchmen (2009)
2015
Ok! TV (TV Series)
as
Self
- Episode dated 14 October 2015 (2015) - Self
2015
Entertainment Tonight (TV Series)
as
Self
- Episode dated 1 April 2015 (2015) - Self
2012
Made in Hollywood (TV Series)
as
Self
- Episode #7.29 (2012) - Self
- Episode #7.18 (2012) - Self
References
Malin Åkerman Wikipedia
(Text) CC BY-SA