Years active

1986–present




Height

1.74 m




Role

Actress





Name

Katherine Heigl




Website

www.kheigl.com




Spouse

Josh Kelley (m. 2007)





Full Name

Katherine Marie Heigl




Born

November 24, 1978 (age 44) (

1978-11-24

)

Washington, D.C., U.S.




Occupation

Actress, film producer, model




Children

Nancy Leigh Kelley, Adalaide Marie Hope Kelley




Siblings

Meg Heigl, Jason Heigl, Holt Heigl, John Heigl




Movies and TV shows

Grey's Anatomy, State of Affairs, The Ugly Truth, Knocked Up, 27 Dresses


Similar People

Josh Kelley, Chandra Wilson, Ellen Pompeo, Sara Ramirez, Nancy Leigh Kelley
Why katherine heigl has been blacklisted in hollywood
Katherine Marie Heigl (; born November 24, 1978) is an American actress, film producer and former fashion model. She started her career as a child model with Wilhelmina Models before turning her attention to acting. She made her film debut in That Night (1992) and later appeared in My Father the Hero (1994) as well as Under Siege 2: Dark Territory (1995). Main cast Isobel in television series From 2005 to 2010, Heigl co-starred as Isobel Stevens on the television series Grey's Anatomy.
Contents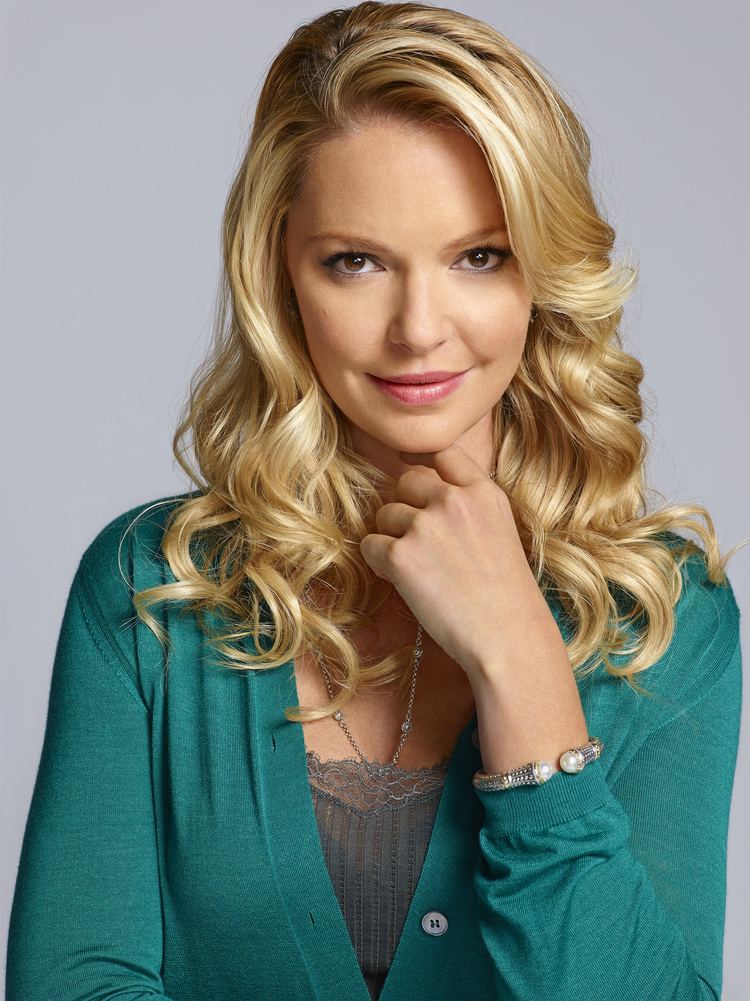 Heigl played Izzie Stevens on the ABC medical drama Grey's Anatomy from 2005 to 2010, a role for which she won the Primetime Emmy Award for Outstanding Supporting Actress in a Drama Series in 2007. Heigl has also had a prominent film career, with appearances in Knocked Up (2007), 27 Dresses (2008), The Ugly Truth (2009), Killers (2010), Life As We Know It (2010) and New Year's Eve (2011). She played the lead role on the short-lived NBC television series State of Affairs from 2014 to 2015.
Additionally, she has established herself as a cover model, appearing in numerous publications including Maxim, Vanity Fair and Cosmopolitan. Heigl is married to singer Josh Kelley, with whom she has one son and two adopted daughters.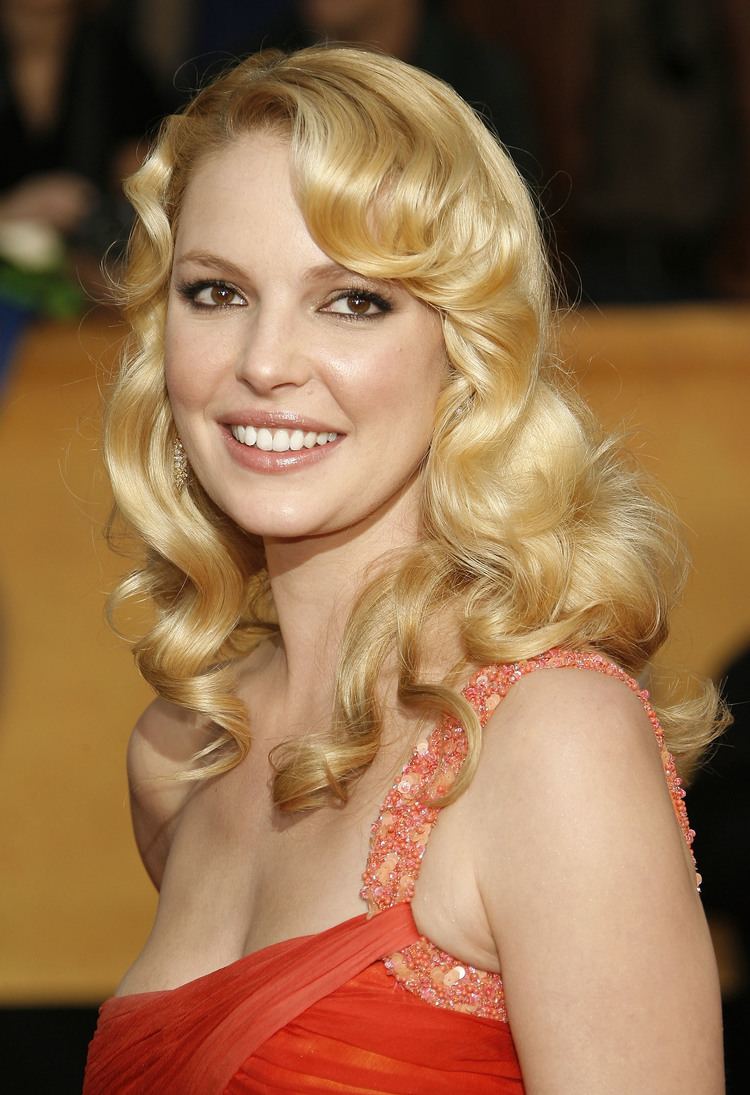 How Katherine Heigl Became So Hated In Hollywood
Early life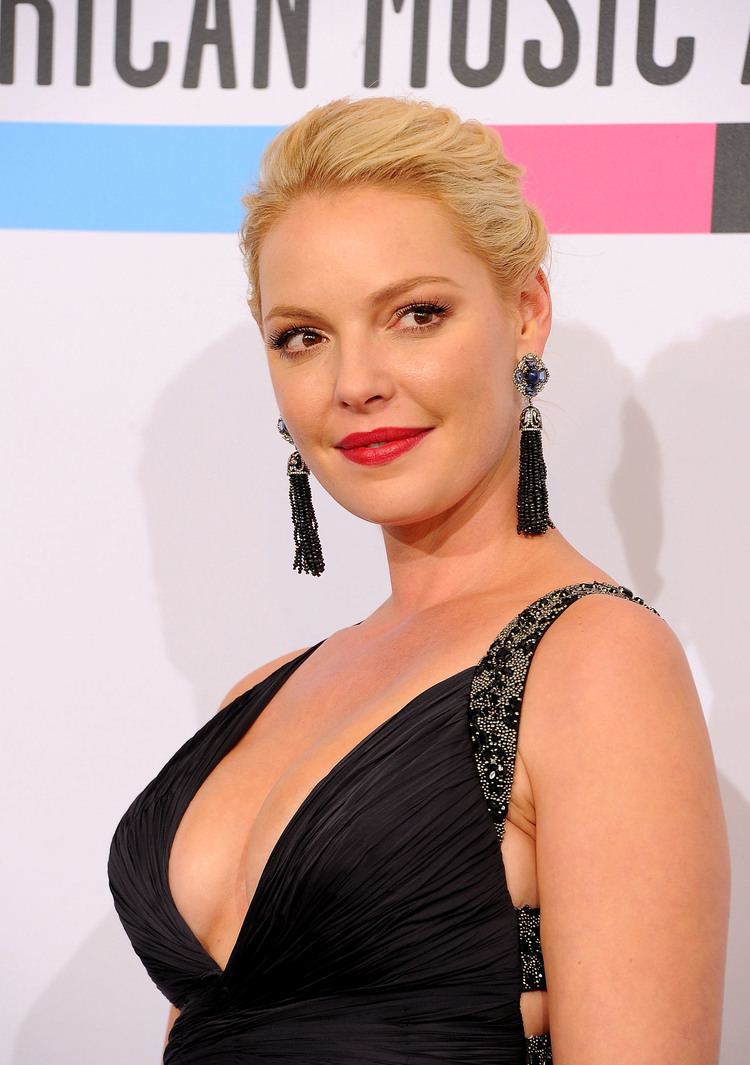 Heigl was born in Washington, D.C., in Columbia Hospital for Women. She is the youngest of four children of Nancy (née Engelhardt), a personal manager, and Paul Heigl, a financial executive and accountant. Her father is of German (including Swiss-German) and Irish descent, and her mother is of German ancestry. Her siblings are Meg (adopted), Jason (deceased), and Holt. Heigl lived in Virginia and then Denver, before her family moved into a Victorian-style farmhouse in the town of New Canaan, Connecticut, when Katherine was five, and where she spent the rest of her childhood. In 1986, her older brother Jason died of injuries suffered in a car accident, after being thrown from the back of a pickup truck while out for lunch with some of his high school classmates. His organs were donated by his family after death. Her brother's death led Heigl's parents to convert to The Church of Jesus Christ of Latter-day Saints and Heigl was reared in that faith (prior to that, her mother had been Lutheran and her father Catholic).
1992–1998: Early work
When Heigl was nine, an aunt visiting the family decided to take a number of photographs of her. After returning to her home in New York, her aunt sent the photos to a number of modeling agencies, with the permission of Heigl's parents. Within a few weeks, she signed with Wilhelmina Models as a child model. Soon after signing with the agency, a client slated Heigl for use in a magazine advertisement where she made her debut. At the time, she was earning $75 an hour posing for Sears and Lord & Taylor catalogs. Heigl first appeared in a national television spot for Cheerios cereal.
After her film debut in That Night in 1992, Heigl played Christina Sebastian in Steven Soderbergh's Depression-era drama King of the Hill before being cast in her first leading role in the 1994 comedy My Father the Hero. During this time, Heigl continued to attend New Canaan High School, balancing her film and modeling work with her academic studies. Heigl dropped out of New Canaan High School after her sophomore year to pursue her career in Hollywood. In 1995, she starred in the Steven Seagal action thriller Under Siege 2: Dark Territory. Heigl portrayed a 16-year-old traveller on a train across a mountain pass to visit the grave of her deceased father with uncle Casey Ryback (Seagal), an ex-SEAL counter-terrorist expert. The main plotline has the train hijacked by mercenaries in Colorado, keeping her as a hostage. Much of her work in the film was opposite Morris Chestnut, Sandra Taylor and Everett McGill. Despite an increased focus on acting, she still modeled extensively, appearing regularly in magazines such as Seventeen. She landed the lead role in Disney's made-for-television film Wish Upon a Star in 1996, portraying two body-swapping characters along with Danielle Harris, the same year as Heigl's parents divorced and her mother was diagnosed with cancer. After her high school graduation in 1997, she moved into a four-bedroom house in Malibu Canyon, California with her mother, who also became her manager. In 1998, she co-starred with Peter Fonda in a re-working of the classic Shakespearean play The Tempest, set during the American Civil War and starred in the horror film Bride of Chucky.
1999–2004
In 1999, Heigl turned her attention to television when she accepted the role of Isabel Evans on the science fiction TV drama Roswell, a role that was expanded in the show's second and third seasons. Heigl had auditioned for all three of the show's female leads (the other two roles eventually went to Shiri Appleby and Majandra Delfino) before she was finally cast as Isabel, an alien human hybrid. Heigl was frequently featured in photo essays in magazines such as Life, TV Guide, and Teen as well as FHM. She appeared in the FHM and Maxim calendars, FHM's annual "100 Sexiest Women in the World", and was featured in the Girls of Maxim Gallery. In May 2006, Maxim awarded her #12 on their annual Hot 100List as well as voted the 19th "Sexiest Woman in the World" by readers of FHM magazine. While Roswell was in production, Heigl worked on several films, including 100 Girls, an independent 2001 film, and Valentine, a horror film starring David Boreanaz and Denise Richards.
Heigl accepted a role in Ground Zero, a television thriller scheduled to be telecast that fall which was based on the bestselling James Mills novel The Seventh Power, in the spring of 2001. She co-starred as a brilliant and politically-concerned college student who helps to build a nuclear device to illustrate the need for a change in national priorities. The device ends up in the hands of a terrorist following betrayal by a fellow student. However, after the September 11, 2001 terrorist attacks, the film was shelved when its plot was considered inappropriate. It reemerged in 2003 under the title Critical Assembly. After the attacks, Heigl recorded a public service announcement for the American Red Cross in an effort to help raise money for victims. In 2003, Heigl appeared in three television movies, including the horror genre Evil Never Dies, a modern-day variation on the Frankenstein story co-starring Thomas Gibson, Love Comes Softly for Hallmark Entertainment as Marty Claridge, a young, pregnant newlywed traveling west and reprised her role in the sequel Love's Enduring Promise the next year. Heigl played Isabella Linton in MTV's modern revamp of Emily Brontë's Wuthering Heights. In October 2003, Heigl was cast opposite Johnny Knoxville in The Ringer, a Farrelly brothers comedy that was released in December 2005. Heigl starred as Romy in the 2005 television film Romy and Michele: In the Beginning, a prequel to the 1997 film Romy and Michele's High School Reunion.
2005–2010: Grey's Anatomy
In 2005, Heigl was cast in what would become her highest-profile role to date, as medical intern Dr. Isobel "Izzie" Stevens on the ABC medical drama Grey's Anatomy. The show, originally a mid-season replacement, became a huge ratings success and one of the highest-rated series on broadcast TV. The same year, Heigl landed the starring role in the independent film Side Effects, a romantic comedy about marketing and the pharmaceutical industry, where she was also executive producer.
In late 2006, Heigl was nominated for the Golden Globe Award for Best Supporting Actress – Series, Miniseries, or Television Film for her work on Grey's Anatomy. Also in 2006, she filmed Knocked Up, a comedy from writer/director Judd Apatow, starring opposite Seth Rogen, Paul Rudd, and Apatow's real-life wife, Leslie Mann. Upon its June 2007 theatrical release, the film received largely positive reviews from critics, and proved to be a box office success. The fees Heigl could command increased after the film's success. The movie grossed $148,761,765 in the U.S., for which she earned a salary of $300,000 USD. In a highly publicized Vanity Fair interview, Heigl admitted that though she enjoyed working with Apatow and Rogen when she starred in Knocked Up, she had a hard time enjoying the film itself. She called the movie "a little sexist", claiming that the film "paints the women as shrews, as humorless and uptight, and it paints the men as lovable, goofy, fun-loving guys". In his review for The Guardian, humorist Joe Queenan called Knocked Up "the latest in a new genre of romantic comedies in which an unappealing hero gets together with a gorgeous, successful woman".
Heigl's comments spurred widespread reaction in the media, including personal attacks in which she was called "an ungrateful traitor", a "hypocrite", and "assertive, impatient go-getter who quickly tired of waiting for her boyfriend to propose", and her religious beliefs and private relationships were derided. Clarifying her remarks to People magazine, Heigl said: "My motive was to encourage other women like myself to not take that element of the movie too seriously, and to remember that it's a broad comedy"; and added, "Although I stand behind my opinion, I'm disheartened that it has become the focus of my experience with the movie". During this otherwise successful run, Heigl also starred in Zyzzyx Road; filmed in 2004 and not released until 2006, it has been cited as the lowest-grossing feature film of all time. She has been on FHM's "100 Sexiest Women in the World" list twice as of 2007.
On September 16, 2007, Heigl won the Primetime Emmy Award for Outstanding Supporting Actress in a Drama Series for her role as Izzie Stevens on Gray's Anatomy. In her acceptance speech, she said that even her mother didn't think she would win. When her name was called for the award, her spontaneous vocal response ("Shit!") had to be censored. Earlier, she corrected telecast announcer Rebecca Riedy, who had been given an incorrect phonetic spelling of Heigl's name and mispronounced it as Hi-jell before the presentation of the award with Kyle Chandler for Outstanding Supporting Actor in a Miniseries or Movie.
In January 2008, Heigl starred with James Marsden in the film 27 Dresses, for which she received $6 million USD. The New York Post expressed some disappointment with the mismatch of Heigl's talent and the film's "chick-flick" triviality, suggesting Heigl might be more compatible "with female directors such as Kimberly Peirce (Boys Don't Cry) or Tamara Jenkins (The Savages)...". Heigl was announced the Most Desirable Woman of 2008, according to AskMen.com.
There was some speculation that Heigl might be leaving Grey's Anatomy after the end of the 2008–2009 season. This speculation revolved around her refusal to submit her name for Emmy consideration and the time she had devoted to producing a film version of Carolyn Jessop's book Escape. Heigl publicly stated that she'd opted out of the Emmy race that year because she felt the material she'd received didn't warrant Emmy consideration. Reports indicated that the comment angered the show's producers and writers, who interpreted it as a slight on their work. Grey's showrunner Shonda Rhimes said she was not insulted by Heigl's Emmy withdrawal, and noted that Heigl's character was downplayed during the season because Heigl had asked for a lighter work schedule. Despite Heigl's reported displeasure with the previous season, and persistent rumors that her character had died, Heigl's return for the sixth season of Grey's was confirmed by ABC.
Heigl starred with Gerard Butler in The Ugly Truth, which opened on July 24, 2009. The film was made on a budget of $38 million and earned $205 million at the worldwide box office. In June 2010, Heigl starred in the Lionsgate comedy-thriller Killers, with Ashton Kutcher and then starred in and produced the big-screen drama Life As We Know It, directed by Greg Berlanti, which revolved around a woman and a man whose respective best friends die in a car accident; following the tragedy, they are left to share in caring for the deceased's orphaned daughter. Heigl received $12 million for both films.
Speculation as to whether Heigl would leave Grey's Anatomy lingered through most of season six. On March 11, 2010, Heigl reportedly did not show up for work on the show, and Heigl and series creator Shonda Rhimes subsequently reached an agreement to immediately release Heigl from her contract. As a result, Heigl's appearance on the January 21 episode of Grey's Anatomy was her final appearance of that season and, thus far, in the series. Heigl said that she left the show to focus not on her film career, but on her family.
2011–present: recent roles
In 2011, Heigl appeared in the ensemble romantic comedy New Year's Eve, directed by Garry Marshall. Despite being a commercial success, grossing over $142 million worldwide, the film received generally negative reviews. Heigl next had the lead role in One for the Money (2012). Based on a series of novels by Janet Evanovich, the film's lead character is Stephanie Plum, a bounty hunter working for a bonding company. The film was a failure, grossing just over $36 million worldwide against its production budget of $40 million. For her performance, Heigl received a Golden Raspberry Award nomination for Worst Actress.
In January 2012, Heigl stated in an interview that she had asked the producers of Grey's Anatomy if she could return to the show to wrap up Izzie's storyline. "I've told them I want to [return]," she said. "I really, really, really want to see where [Izzie] is. I just want to know what happened to her and where she went and what she's doing now. My idea is that she actually, like, figures it out, and finds some success and does really well in a different hospital. She was always floundering, you know, and so she was always one step behind the eight ball and I want to see that girl take some power back." She said she regretted leaving the show. "Oh yeah, sometimes, yeah. You miss it. I miss my friends. It was a great work environment ... and it becomes a family. I spent six years together with these people every day ... you grow up together, in a way ... I always felt that if they wanted me to come back and sort of wrap up that storyline ... I want them to know that I'm down with it if they want me to, but I completely understand if it doesn't necessarily work ... They've got a lot of story lines going on there."
In 2013, she appeared alongside Robert De Niro, Diane Keaton and Susan Sarandon in The Big Wedding, a comedy about an estranged family reuniting for a ceremony. A very poor critical and commercial reception greeted the film upon its release—it holds a 7% rating on film review aggregator Rotten Tomatoes and only made US$7.5 million in its opening weekend—and for her role, Heigl was nominated for Worst Supporting Actress at the 34th Golden Raspberry Awards. In June 2013, she began appearing in a television commercial for Vicks' ZzzQuil.
In November 2012, Heigl was cast as the voice of a squirrel, Andie, in the animated film The Nut Job, which was released on January 17, 2014. Heigl starred in the romantic drama Jackie & Ryan (2014), opposite Ben Barnes, portraying a recent single mom battling to hold onto her daughter and the love interest of a modern-day train hopper. The film was released in a limited release and through video on demand by Entertainment One in the US.
She next starred as a rejected and jealous housewife in the dark comedy Home Sweet Hell (2015), alongside Patrick Wilson and Jordana Brewster. Released for VOD and a limited theatrical run in North America, the film received largely negative reviews. Variety wrote in its verdict: "Considering how often [Heigl] has been slammed for not being just another docile, eager-to-please female celebrity, it's hard not to suspect that she might have relished the chance to play an unapologetically ball-busting shrew — a grotesquely exaggerated version of a stereotype she's been assigned many times over. Indeed, Heigl's performance as a coolly murderous model housewife is the only real reason to even consider watching Home Sweet Hell, an otherwise flailing and risible tale of adultery, extortion and suburban malaise that suggests a poor woman's Gone Girl". She received a Golden Raspberry Award nomination for Worst Actress. Heigl starred as the titular role in the independent film Jenny's Wedding, about a woman who finally decides to get married, but her choice of partner tears her conventional family apart. An Indiegogo campaign was later launched to help raise money for post-production costs, and like Heigl's previous few projects, the film was distributed for a VOD and limited release in certain parts of the US only.
Heigl returned to television in the NBC drama series State of Affairs, about a CIA attache. The show premiered in 2015, to largely negative reviews; Rotten Tomatoes' critical consensus was: "State of Affairs benefits from Alfre Woodard's talent, but this overly serious show is dragged down by Katherine Heigl's unsympathetic character and a surfeit of unintentional laughs". It cancelled after one season due to a lackluster viewership. In 2017, Heigl replaced KaDee Strickland in the lead role of Sadie Ellis, in the CBS legal drama Doubt. However, as with State of Affairs, the show premiered to what was described as "tepid" ratings by The Hollywood Reporter, and CBS announced its cancellation after just two episodes.
She starred opposite Rosario Dawson and Geoff Stults in the erotic thriller Unforgettable (2017), portraying a divorcée who begins to torment the new fiancé of her ex-husband. The film was her first wide release in three years; it garnered mediocre reviews and grossed a paltry US$4.7 million in its opening weekend. Nevertheless, Globe and Mail remarked that "Heigl works overtime to humanize the resentful mom—her face is like an old-fashioned cash register with the prices popping up—but she's more fun to watch as the story grows ugly and violent, and she unleashes the demon within". She reprised the voice-over role of Andie in the animated sequel The Nut Job 2: Nutty by Nature, which was released theatrically on August 11, 2017.
Personal life
In June 2006, Heigl became engaged to singer Josh Kelley, whom she had met a year earlier on the set of his music video for "Only You". They chose not to live together before they were married, with Heigl later explaining, "I think I just wanted to save something for the actual marriage... I wanted there to be something to make the actual marriage different than the dating or the courtship." They were married on December 23, 2007, in Park City, Utah.
In September 2009, the couple adopted a daughter, Naleigh, from South Korea, the birthplace of Heigl's adoptive sister Meg. She was born with a heart defect and underwent open heart surgery before leaving Korea. In April 2012, Kelley and Heigl adopted a second daughter, Adalaide, from the U.S. In June 2016, the couple announced that they were expecting their third child. Heigl gave birth to a son, Joshua Bishop Kelley, Jr., on December 20, 2016.
Heigl's brother-in-law is singer Charles Kelley of the country music trio Lady Antebellum.
Charity work
Heigl has worked with Best Friends Animal Society on several projects including their Pup My Ride program. The program transports small dogs from high-kill animal shelters to other parts of the US where there is a greater demand for such dogs. Her involvement in this led her to give Best Friends a grant which would fund a year of the program. Heigl and her mother, Nancy, started Heigl's Hounds of Hope which operates as part of the Jason Debus Heigl Foundation. The Foundation was created in honor of Heigl's brother, who was killed in a car accident in 1986 at the age of fifteen. Heigl's Hounds of Hope rescues larger dogs with behavior problems from shelters with a high kill rate and rehabilitates them through training and other adjustments to make them suitable for re-homing. As of 2014, Heigl has eight dogs of her own.
In 2010, Heigl was honored with the "Presidential Service Award" by ASPCA for her work and dedication to animal welfare. In 2011, Heigl launched the "I Hate Balls" Campaign, focused on promoting spay/neuter of pets, to help save the lives of millions of companion animals. The initiative features a Public Service Announcement starring Heigl and produced by Funny or Die. In 2012, on behalf of PETA, she signed a letter to members of the Utah legislature, urging them to reject a law that would make undercover filming in factory farms a criminal offense. In the same year, Heigl was honored by "Congressional Coalition on Adoption Institute (CCAI)" for her dedication and commitment to adoption and by American Cancer Society for her work in helping to amplify the awareness of cancer related issues through her public support of her mother's disease experience.
Heigl is a strong proponent of organ donation, working as a spokesperson for Donate Life America. When Heigl was 7 years old, her brother Jason died as a result of injuries sustained in a car accident. Heigl's family chose to donate Jason's organs to people in need of organ transplants. Heigl cites this experience as a major motivating factor behind her activism for organ donation.
Filmography
Actress
-
Woodhull (TV Mini Series) (pre-production)
as
Victoria Woodhull
- Episode #1.1 - Victoria Woodhull
2021
Firefly Lane (TV Series)
as
Tully Hart
- Hart Shaped Box (2022) - Tully Hart
- All Apologies (2022) - Tully Hart
- Good Riddance/Time of Your Life (2022) - Tully Hart
- Reborn on the Fourth of July (2022) - Tully Hart
- Simple Twist of Fate (2022) - Tully Hart
- Papa Don't Preach (2022) - Tully Hart
- I'm Coming Out (2022) - Tully Hart
- On the Road (2022) - Tully Hart
- Wish You Were Here (2022) - Tully Hart
- Auld Lang Syne (2021) - Tully Hart
- You Say It's Your Birthday?! (2021) - Tully Hart
- Mawaige (2021) - Tully Hart
- Total Eclipse of the Hart (2021) - Tully Hart
- Dirty Laundry (2021) - Tully Hart
- Sweet Child O' Mine (2021) - Tully Hart
- Love Is a Battlefield (2021) - Tully Hart
- Dancing Queens (2021) - Tully Hart
- Oh! Sweet Something (2021) - Tully Hart
- Hello Yellow Brick Road (2021) - Tully Hart
2019
Our House (TV Series)
- Pilot (2019)
2018
Suits (TV Series)
as
Samantha Wheeler
- One Last Con (2019) - Samantha Wheeler
- Thunder Away (2019) - Samantha Wheeler
- Prisoner's Dilemma (2019) - Samantha Wheeler
- Scenic Route (2019) - Samantha Wheeler
- Whatever It Takes (2019) - Samantha Wheeler
- If the Shoe Fits (2019) - Samantha Wheeler
- Cairo (2019) - Samantha Wheeler
- Windmills (2019) - Samantha Wheeler
- Special Master (2019) - Samantha Wheeler
- Everything's Changed (2019) - Samantha Wheeler
- Harvey (2019) - Samantha Wheeler
- Stalking Horse (2019) - Samantha Wheeler
- Peas in a Pod (2019) - Samantha Wheeler
- The Greater Good (2019) - Samantha Wheeler
- Whale Hunt (2019) - Samantha Wheeler
- Rocky 8 (2019) - Samantha Wheeler
- Managing Partner (2018) - Samantha Wheeler
- Motion to Delay (2018) - Samantha Wheeler
- Coral Gables (2018) - Samantha Wheeler
- Sour Grapes (2018) - Samantha Wheeler
- Cats, Ballet, Harvey Specter (2018) - Samantha Wheeler
- Good Mudding (2018) - Samantha Wheeler
- Revenue Per Square Foot (2018) - Samantha Wheeler
- Promises, Promises (2018) - Samantha Wheeler
- Pecking Order (2018) - Samantha Wheeler
- Right-Hand Man (2018) - Samantha Wheeler
2017
The Nut Job 2: Nutty by Nature
as
Andie (voice)
2017
Doubt (TV Series)
as
Sadie Ellis
- The Return (2017) - Sadie Ellis
- Running Out of Time (2017) - Sadie Ellis
- I'm In If You Are (2017) - Sadie Ellis
- Finally (2017) - Sadie Ellis
- To See, to Tell (2017) - Sadie Ellis
- Top Dog/Underdog (2017) - Sadie Ellis
- Where Do We Go From Here? (2017) - Sadie Ellis
- Faith (2017) - Sadie Ellis
- Not a Word (2017) - Sadie Ellis
- Clean Burn (2017) - Sadie Ellis
- Poison Prize (2017) - Sadie Ellis
- Then and Now (2017) - Sadie Ellis
- Pilot (2017) - Sadie Ellis
2017
Unforgettable
as
Tessa Connover
2014
State of Affairs (TV Series)
as
Charleston Tucker
- Deadcheck (2015) - Charleston Tucker
- Here and Now (2015) - Charleston Tucker
- The Faithful (2015) - Charleston Tucker
- The War at Home (2015) - Charleston Tucker
- Cry Havoc (2015) - Charleston Tucker
- Ghosts (2015) - Charleston Tucker
- Bellerophon (2015) - Charleston Tucker
- Masquerade (2014) - Charleston Tucker
- Ar Rissalah (2014) - Charleston Tucker
- Bang, Bang (2014) - Charleston Tucker
- Half the Sky (2014) - Charleston Tucker
- Secrets & Lies (2014) - Charleston Tucker
- Pilot (2014) - Charleston Tucker
2015
Home Sweet Hell
as
Mona Champagne
2014
The Nut Job
as
Andie (voice)
2012
One for the Money
as
Stephanie Plum
2011
New Year's Eve
as
Laura (segment "Jensen & Laura's Story")
2011
Katherine Heigl Hates Balls (Video short)
as
Katherine Heigl
2010
Life as We Know It
as
Holly Berenson
2005
Grey's Anatomy (TV Series)
as
Dr. Izzie Stevens
- Suicide Is Painless (2010) - Dr. Izzie Stevens (credit only)
- Push (2010) - Dr. Izzie Stevens (credit only)
- Perfect Little Accident (2010) - Dr. Izzie Stevens (credit only)
- The Time Warp (2010) - Dr. Izzie Stevens (credit only)
- Valentine's Day Massacre (2010) - Dr. Izzie Stevens (credit only)
- State of Love and Trust (2010) - Dr. Izzie Stevens (credit only)
- I Like You So Much Better When You're Naked (2010) - Dr. Izzie Stevens
- Blink (2010) - Dr. Izzie Stevens (credit only)
- Holidaze (2009) - Dr. Izzie Stevens (credit only)
- New History (2009) - Dr. Izzie Stevens
- Invest in Love (2009) - Dr. Izzie Stevens (credit only)
- Give Peace a Chance (2009) - Dr. Izzie Stevens (credit only)
- I Saw What I Saw (2009) - Dr. Izzie Stevens (credit only)
- Invasion (2009) - Dr. Izzie Stevens
- Tainted Obligation (2009) - Dr. Izzie Stevens
- I Always Feel Like Somebody's Watchin' Me (2009) - Dr. Izzie Stevens
- Goodbye (2009) - Dr. Izzie Stevens
- Good Mourning (2009) - Dr. Izzie Stevens
- Now or Never (2009) - Dr. Izzie Stevens
- Here's to Future Days (2009) - Dr. Izzie Stevens
- What a Difference a Day Makes (2009) - Dr. Izzie Stevens
- No Good at Saying Sorry (One More Chance) (2009) - Dr. Izzie Stevens
- Sweet Surrender (2009) - Dr. Izzie Stevens
- Elevator Love Letter (2009) - Dr. Izzie Stevens
- Stand by Me (2009) - Dr. Izzie Stevens
- I Will Follow You Into the Dark (2009) - Dr. Izzie Stevens
- An Honest Mistake (2009) - Dr. Izzie Stevens
- Before and After (2009) - Dr. Izzie Stevens
- Beat Your Heart Out (2009) - Dr. Izzie Stevens
- Stairway to Heaven (2009) - Dr. Izzie Stevens
- Sympathy for the Devil (2009) - Dr. Izzie Stevens
- Wish You Were Here (2009) - Dr. Izzie Stevens
- All by Myself (2008) - Dr. Izzie Stevens
- In the Midnight Hour (2008) - Dr. Izzie Stevens
- These Ties That Bind (2008) - Dr. Izzie Stevens
- Rise Up (2008) - Dr. Izzie Stevens
- Life During Wartime (2008) - Dr. Izzie Stevens
- There's No 'I' in Team (2008) - Dr. Izzie Stevens
- Brave New World (2008) - Dr. Izzie Stevens
- Here Comes the Flood (2008) - Dr. Izzie Stevens
- Dream a Little Dream of Me: Part 2 (2008) - Dr. Izzie Stevens
- Dream a Little Dream of Me: Part 1 (2008) - Dr. Izzie Stevens
- Freedom: Part 2 (2008) - Dr. Izzie Stevens
- Freedom: Part 1 (2008) - Dr. Izzie Stevens
- Losing My Mind (2008) - Dr. Izzie Stevens
- The Becoming (2008) - Dr. Izzie Stevens
- Piece of My Heart (2008) - Dr. Izzie Stevens
- Where the Wild Things Are (2008) - Dr. Izzie Stevens
- Lay Your Hands on Me (2008) - Dr. Izzie Stevens
- Crash Into Me: Part 2 (2007) - Dr. Izzie Stevens
- Crash Into Me: Part 1 (2007) - Dr. Izzie Stevens
- Forever Young (2007) - Dr. Izzie Stevens
- Physical Attraction- Chemical Reaction (2007) - Dr. Izzie Stevens
- Kung Fu Fighting (2007) - Dr. Izzie Stevens
- Haunt You Every Day (2007) - Dr. Izzie Stevens
- The Heart of the Matter (2007) - Dr. Izzie Stevens
- Let the Truth Sting (2007) - Dr. Izzie Stevens
- Love/Addiction (2007) - Dr. Izzie Stevens
- A Change Is Gonna Come (2007) - Dr. Izzie Stevens
- Didn't We Almost Have It All? (2007) - Dr. Izzie Stevens
- Testing 1-2-3 (2007) - Dr. Izzie Stevens
- The Other Side of This Life, Part 2 (2007) - Dr. Izzie Stevens
- The Other Side of This Life, Part 1 (2007) - Dr. Izzie Stevens
- Desire (2007) - Dr. Izzie Stevens
- Time After Time (2007) - Dr. Izzie Stevens
- My Favorite Mistake (2007) - Dr. Izzie Stevens
- Scars and Souvenirs (2007) - Dr. Izzie Stevens
- Some Kind of Miracle (2007) - Dr. Izzie Stevens
- Drowning on Dry Land (2007) - Dr. Izzie Stevens
- Walk on Water (2007) - Dr. Izzie Stevens
- Wishin' and Hopin' (2007) - Dr. Izzie Stevens
- Great Expectations (2007) - Dr. Izzie Stevens
- Six Days: Part 2 (2007) - Dr. Izzie Stevens
- Six Days: Part 1 (2007) - Dr. Izzie Stevens
- Don't Stand So Close to Me (2006) - Dr. Izzie Stevens
- From a Whisper to a Scream (2006) - Dr. Izzie Stevens
- Staring at the Sun (2006) - Dr. Izzie Stevens
- Where the Boys Are (2006) - Dr. Izzie Stevens
- Let the Angels Commit (2006) - Dr. Izzie Stevens
- Oh, the Guilt (2006) - Dr. Izzie Stevens
- What I Am (2006) - Dr. Izzie Stevens
- Sometimes a Fantasy (2006) - Dr. Izzie Stevens
- I Am a Tree (2006) - Dr. Izzie Stevens
- Time Has Come Today (2006) - Dr. Izzie Stevens
- Losing My Religion (2006) - Dr. Izzie Stevens
- Deterioration of the Fight or Flight Response (2006) - Dr. Izzie Stevens
- 17 Seconds (2006) - Dr. Izzie Stevens
- Damage Case (2006) - Dr. Izzie Stevens
- Blues for Sister Someone (2006) - Dr. Izzie Stevens
- The Name of the Game (2006) - Dr. Izzie Stevens
- Superstition (2006) - Dr. Izzie Stevens
- Band-Aid Covers the Bullet Hole (2006) - Dr. Izzie Stevens
- What Have I Done to Deserve This? (2006) - Dr. Izzie Stevens
- Yesterday (2006) - Dr. Izzie Stevens
- As We Know It (2006) - Dr. Izzie Stevens
- It's the End of the World (2006) - Dr. Izzie Stevens
- Break on Through (2006) - Dr. Izzie Stevens
- Tell Me Sweet Little Lies (2006) - Dr. Izzie Stevens
- Begin the Begin (2006) - Dr. Izzie Stevens
- Grandma Got Run Over by a Reindeer (2005) - Dr. Izzie Stevens
- Owner of a Lonely Heart (2005) - Dr. Izzie Stevens
- Much Too Much (2005) - Dr. Izzie Stevens
- Thanks for the Memories (2005) - Dr. Izzie Stevens
- Let It Be (2005) - Dr. Izzie Stevens
- Something to Talk About (2005) - Dr. Izzie Stevens
- Into You Like a Train (2005) - Dr. Izzie Stevens
- Bring the Pain (2005) - Dr. Izzie Stevens
- Deny, Deny, Deny (2005) - Dr. Izzie Stevens
- Make Me Lose Control (2005) - Dr. Izzie Stevens
- Enough Is Enough (2005) - Dr. Izzie Stevens
- Raindrops Keep Falling on My Head (2005) - Dr. Izzie Stevens
- Who's Zoomin' Who? (2005) - Dr. Izzie Stevens
- Save Me (2005) - Dr. Izzie Stevens
- The Self-Destruct Button (2005) - Dr. Izzie Stevens
- If Tomorrow Never Comes (2005) - Dr. Izzie Stevens
- Shake Your Groove Thing (2005) - Dr. Izzie Stevens
- No Man's Land (2005) - Dr. Izzie Stevens
- Winning a Battle, Losing the War (2005) - Dr. Izzie Stevens
- The First Cut Is the Deepest (2005) - Dr. Izzie Stevens
- A Hard Day's Night (2005) - Dr. Izzie Stevens
2007
Knocked Up
as
Alison Scott
2005
The Ringer
as
Lynn Sheridan
2005
Side Effects
as
Karly Hert / Lips 2
2005
Romy and Michele: In the Beginning (TV Movie)
as
Romy White
2004
Love's Enduring Promise (TV Movie)
as
Marty Claridge
2003
Vegas Dick (TV Movie)
as
Madeline
2003
Wuthering Heights (TV Movie)
as
Isabel Linton (as Katherine M. Heigl)
2003
Descendant
as
Ann Hedgerow / Emily Hedgerow
2003
Evil Never Dies (TV Movie)
as
Eve
2003
Love Comes Softly (TV Movie)
as
Marty Claridge
2002
Critical Assembly (TV Movie)
as
Aizy Hayward
2002
The Twilight Zone (TV Series)
as
Andrea Collins
- Cradle of Darkness (2002) - Andrea Collins
1999
Roswell (TV Series)
as
Isabel Evans
- Graduation (2002) - Isabel Evans
- Four Aliens and a Baby (2002) - Isabel Evans
- Crash (2002) - Isabel Evans
- Who Died and Made You King? (2002) - Isabel Evans
- Chant Down Babylon (2002) - Isabel Evans
- Panacea (2002) - Isabel Evans
- Ch-Ch-Changes (2002) - Isabel Evans (credit only)
- I Married an Alien (2002) - Isabel Evans
- A Tale of Two Parties (2002) - Isabel Evans
- Samuel Rising (2001) - Isabel Evans
- Behind the Music (2001) - Isabel Evans
- Interruptus (2001) - Isabel Evans
- To Have and to Hold (2001) - Isabel Evans
- Control (2001) - Isabel Evans
- Secrets and Lies (2001) - Isabel Evans
- Significant Others (2001) - Isabel Evans
- Michael, the Guys, and the Great Snapple Caper (2001) - Isabel Evans
- Busted (2001) - Isabel Evans
- The Departure (2001) - Isabel Evans
- Off the Menu (2001) - Isabel Evans
- Baby, It's You (2001) - Isabel Evans
- It's Too Late and It's Too Bad (2001) - Isabel Evans
- Cry Your Name (2001) - Isabel Evans
- Heart of Mine (2001) - Isabel Evans
- Viva Las Vegas (2001) - Isabel Evans
- How the Other Half Lives (2001) - Isabel Evans
- Disturbing Behavior (2001) - Isabel Evans
- We Are Family (2001) - Isabel Evans
- To Serve and Protect (2001) - Isabel Evans
- A Roswell Christmas Carol (2000) - Isabel Evans
- Max in the City (2000) - Isabel Evans
- Meet the Dupes (2000) - Isabel Evans
- Wipeout! (2000) - Isabel Evans
- Harvest (2000) - Isabel Evans
- The End of the World (2000) - Isabel Evans
- Summer of '47 (2000) - Isabel Evans
- Surprise (2000) - Isabel Evans
- Ask Not (2000) - Isabel Evans
- Skin and Bones (2000) - Isabel Evans
- Destiny (2000) - Isabel Evans
- The White Room (2000) - Isabel Evans
- Max to the Max (2000) - Isabel Evans
- Four-Square (2000) - Isabel Evans
- Tess, Lies and Videotape (2000) - Isabel Evans
- Crazy (2000) - Isabel Evans
- Sexual Healing (2000) - Isabel Evans
- Independence Day (2000) - Isabel Evans
- Blind Date (2000) - Isabel Evans
- The Convention (2000) - Isabel Evans
- Into the Woods (2000) - Isabel Evans
- The Toy House (2000) - Isabel Evans
- The Balance (1999) - Isabel Evans
- Heat Wave (1999) - Isabel Evans
- Blood Brother (1999) - Isabel Evans
- River Dog (1999) - Isabel Evans
- 285 South (1999) - Isabel Evans
- Missing (1999) - Isabel Evans
- Leaving Normal (1999) - Isabel Evans
- Monsters (1999) - Isabel Evans
- The Morning After (1999) - Isabel Evans
- Pilot (1999) - Isabel Evans
2001
Valentine
as
Shelley Fisher
1998
Bug Buster
as
Shannon Griffin
1998
The Tempest (TV Movie)
as
Miranda Prosper
1997
Stand-ins
as
Taffy-Rita Hayworth's Stand-in
1997
Prince Valiant
as
Princess Ilene
1996
Wish Upon a Star (TV Movie)
as
Alexia Wheaton
1995
Under Siege 2: Dark Territory
as
Sarah Ryback
1994
My Father the Hero
as
Nicole
1993
King of the Hill
as
Christina Sebastian
Producer
-
Woodhull (TV Mini Series) (executive producer - 1 episode) (pre-production)
- Episode #1.1 - (executive producer)
-
Lost & Found (Short) (producer)
2021
Firefly Lane (TV Series) (executive producer - 11 episodes)
- Wish You Were Here (2022) - (executive producer)
- Auld Lang Syne (2021) - (executive producer)
- You Say It's Your Birthday?! (2021) - (executive producer)
- Mawaige (2021) - (executive producer)
- Total Eclipse of the Hart (2021) - (executive producer)
- Dirty Laundry (2021) - (executive producer)
- Sweet Child O' Mine (2021) - (executive producer)
- Love Is a Battlefield (2021) - (executive producer)
- Dancing Queens (2021) - (executive producer)
- Oh! Sweet Something (2021) - (executive producer)
- Hello Yellow Brick Road (2021) - (executive producer)
2014
State of Affairs (TV Series) (executive producer - 7 episodes)
- Cry Havoc (2015) - (executive producer)
- Masquerade (2014) - (executive producer)
- Ar Rissalah (2014) - (executive producer)
- Bang, Bang (2014) - (executive producer)
- Half the Sky (2014) - (executive producer)
- Secrets & Lies (2014) - (executive producer)
- Pilot (2014) - (executive producer)
2012
One for the Money (executive producer)
2010
Life as We Know It (executive producer)
2009
The Ugly Truth (executive producer)
2005
Side Effects (executive producer)
Soundtrack
2014
Jackie & Ryan (performer: "Down On Penny's Farm", "Southbound", "As The Road Goes")
Thanks
2006
Grey's Anatomy: Complications of the Heart (TV Movie) (special thanks)
2006
Grey's Anatomy: Straight to the Heart (TV Movie) (special thanks)
Self
2022
IMDb on the Scene - Interviews (TV Series)
as
Self - Guest
- Firefly Lane (2022) - Self - Guest
2022
Sidewalks Entertainment (TV Series)
as
Self - Guest
- Katherine Heigl, Sarah Chalke, and Remembering Jason David Frank (2022) - Self - Guest
2007
Entertainment Tonight (TV Series)
as
Self / Self - State of Affairs
2008
Extra (TV Series)
as
Self / Self - State of Affairs
2021
The Drew Barrymore Show (TV Series)
as
Guest / Self - Guest
- Katherine Heigl/Dr. Charles Sophy (2022) - Guest
- Katherine Heigl/Jen Atkin/Terrence Terrell (2021) - Self - Guest
2005
The View (TV Series)
as
Self / Self - Guest / Self - Guest Co-Hostess
- Katherine Heigl/View Your Deal (2022) - Self
- Katherine Heigl/Alicia Witt (2016) - Self - Guest
- Episode dated 16 May 2005 (2005) - Self - Guest Co-Hostess
2021
Hollywood Insider (TV Series)
as
Self
- The Rise and Journey of Kumail Nanjiani - Hollywood's Most Likable Up-And-Coming Stars (2021) - Self
- Bigger Than Ant-Man: A Tribute to Paul Rudd - The Winner's Journey (2021) - Self
2012
Today (TV Series)
as
Self - Guest / Self
- Episode dated 16 February 2021 (2021) - Self - Guest
- Episode dated 1 February 2021 (2021) - Self - Guest
- Episode dated 17 July 2018 (2018) - Self
- Episode dated 12 July 2018 (2018) - Self
- Episode dated 21 April 2017 (2017) - Self
- Episode dated 16 October 2015 (2015) - Self - Guest
- Episode dated 24 July 2015 (2015) - Self - Guest
- Episode dated 12 May 2015 (2015) - Self - Guest
- Episode dated 14 November 2014 (2014) - Self - Guest
- Episode dated 24 January 2012 (2012) - Self - Guest
2010
Made in Hollywood (TV Series)
as
Self
- Palmer/Firefly Lane/Son of the South (2021) - Self
- Unforgettable/Free Fire/The Promise/Born in China (2017) - Self
- Terminator: Genisys/Magic Mike XXL/Jackie & Ryan (2015) - Self
- Episode #9.15 (2014) - Self
- Episode #8.27 (2013) - Self
- Episode #6.3 (2010) - Self
2014
The Talk (TV Series)
as
Self / Self - Guest
- Katherine Heigl (2021) - Self
- Katherine Heigl/Matthew Rodrigues (2017) - Self
- Katherine Heigl/Boy George/Radio Host Elvis Duran/Chef Eric Greenspan (2014) - Self - Guest
- Helen Hunt/Michael Yo/Debbie Matenopoulos (2014) - Self - Guest
2007
Live with Kelly and Mark (TV Series)
as
Self - Guest
- Live's Winter Wellness Week - Day 1 (2021) - Self - Guest
- Guest Co-Host Van Jones/Bob Odenkirk/Katherine Heigl (2017) - Self - Guest
- Liam Hemsworth/Katherine Heigl/Tony Robbins (2014) - Self - Guest
- Episode dated 4 June 2010 (2010) - Self - Guest
- Episode dated 11 January 2008 (2008) - Self - Guest
- Episode dated 26 June 2007 (2007) - Self - Guest
2021
Ok! TV (TV Series)
as
Self
- Episode #8.43 (2021) - Self
2020
The Kelly Clarkson Show (TV Series)
as
Self - Guest
- Katherine Heigl/Penn & Teller/Russell Dickerson (2020) - Self - Guest
2017
Access Hollywood (TV Series)
as
Self
- Episode #22.266 (2018) - Self
- Episode #21.147 (2017) - Self
- Episode #21.141 (2017) - Self
- Episode #21.140 (2017) - Self
2012
Rachael Ray (TV Series)
as
Self - Guest / Self
- Katherine Heigl Is Back, and She's Dishing on Her New Movie -- And Sharing Photos of Her Adorable Newborn! (2017) - Self
- Katherine Heigl Is Hanging with Rach! Plus, Sunny Anderson's Cooking Up a Beer Can Turkey! (2014) - Self - Guest
- Katherine Heigl (2013) - Self - Guest
- Episode dated 27 January 2012 (2012) - Self - Guest
2017
Dish Nation (TV Series)
as
Self
- Episode #5.165 (2017) - Self
2014
The Chew (TV Series)
as
Self / Self - State of Affairs
- Global Dinner Party (2017) - Self
- Thanksgiving Potluck Party! (2014) - Self - State of Affairs
2013
Good Morning America (TV Series)
as
Self / Self - Guest
- Episode dated 20 April 2017 (2017) - Self
- Episode dated 11 February 2013 (2013) - Self - Guest
2003
Jimmy Kimmel Live! (TV Series)
as
Self - Guest / Self
- Katherine Heigl/Rob Delaney/Dreamcar (2017) - Self
- Episode #10.104 (2012) - Self - Guest
- Episode #9.21 (2010) - Self - Guest
- Episode #7.104 (2009) - Self - Guest
- Episode #4.258 (2006) - Self - Guest
- Episode #2.21 (2003) - Self - Guest
2007
The Insider (TV Series)
as
Self
- Episode #13.182 (2017) - Self
- Episode #13.41 (2016) - Self
- Episode dated 12 January 2015 (2015) - Self
- Episode dated 14 August 2014 (2014) - Self
- Fourth of July Special (2014) - Self
- Episode dated 18 December 2007 (2007) - Self
2017
The Late Late Show with James Corden (TV Series)
as
Self
- Katherine Heigl/Lars Ulrich/Andrew Rannells/Lisa Hannigan (2017) - Self
2015
Saved in America (Documentary short)
as
Self
2015
Conan (TV Series)
as
Self - Guest
- Katherine Heigl/Drew Brees/Milo Greene (2015) - Self - Guest
2014
Inside Edition (TV Series documentary)
as
Self
- 72th Annual Golden Globe Awards (2015) - Self
- 66th Primetime Emmy Awards (2014) - Self
2015
72nd Golden Globe Awards (TV Special)
as
Self - Presenter
2007
E! Live from the Red Carpet (TV Series)
as
Self
- The 2015 Golden Globe Awards (2015) - Self
- The 2008 Academy Awards (2008) - Self
- The 2007 Golden Globe Awards (2007) - Self
2014
WWE Tribute to the Troops (TV Special)
as
Self
2014
Steve Harvey (TV Series)
as
Self - State of Affairs
- A Panel Decides If Viewers' Quirky Habits Are Weird/Alfre Woodard and Katherine Heigl/Holiday Cooking (2014) - Self - State of Affairs
2014
The Meredith Vieira Show (TV Series)
as
Self - Guest
- Katherine Heigl/Stash or Trash It/Beauty Expiration Dates/"Pick Me Up Truck" Week (2014) - Self - Guest
2014
The Tonight Show Starring Jimmy Fallon (TV Series)
as
Self - Guest
- Liam Hemsworth/Katherine Heigl/Sebastian Maniscalco (2014) - Self - Guest
2014
Stand Up to Cancer (TV Special)
as
Self
2014
The 66th Primetime Emmy Awards (TV Special)
as
Self - Presenter
2013
Independent Lens (TV Series documentary)
as
Self
- Don't Stop Believin': Everyman's Journey (2013) - Self
2013
Anderson Live (TV Series)
as
Self - Guest
- Intervention: Extreme OCD/Co-Host Jackée (2013) - Self - Guest
1995
The Tonight Show with Jay Leno (TV Series)
as
Self - Guest
- Episode #21.62 (2012) - Self - Guest
- Episode #20.50 (2011) - Self - Guest
- Episode #19.14 (2010) - Self - Guest
- Episode #18.62 (2010) - Self - Guest
- Episode #3.371 (1995) - Self - Guest
2012
AFI Life Achievement Award (TV Series)
as
Self
- AFI Life Achievement Award: A Tribute to Shirley MacLaine (2012) - Self
2012
Shelter Me (Documentary)
as
Self - Host
2012
Gottschalk Live (TV Series)
as
Self
- Folge 9 (2012) - Self
2012
taff (TV Series)
as
Self
- Episode dated 6 February 2012 (2012) - Self
2012
Le grand journal de Canal+ (TV Series documentary)
as
Self
- Episode dated 31 January 2012 (2012) - Self
2011
The 13th Annual 'A Home for the Holidays' (TV Special)
as
Self
2006
The Ellen DeGeneres Show (TV Series)
as
Self - Guest
- Episode #9.62 (2011) - Self - Guest
- Episode #7.4 (2009) - Self - Guest
- Maroon 5/Katherine Heigl (2007) - Self - Guest
- Episode #4.41 (2006) - Self - Guest
- Episode #3.84 (2006) - Self - Guest
2011
American Music Awards 2011 (TV Special)
as
Self - Presenter
2011
Entertainers with Byron Allen (TV Series documentary)
as
Self - Guest
- Episode dated 12 February 2011 (2011) - Self - Guest
2010
The Project (TV Series)
as
Self
- Episode #1.312 (2010) - Self
2010
Stu Plus Who? (Documentary)
as
Self
2007
Late Show with David Letterman (TV Series)
as
Self - Guest
- Katherine Heigl/Daniel Dae Kim/Runner, Runner (2010) - Self - Guest
- Katherine Heigl/Band of Horses/Steve Cohen (2010) - Self - Guest
- Episode #16.178 (2009) - Self - Guest
- Episode #15.45 (2008) - Self - Guest
- Episode dated 8 February 2007 (2007) - Self - Guest
2010
Killer Chemistry: Behind the Scenes with the Killers' Cast & Crew (Video documentary short)
as
Self
2010
Friday Night with Jonathan Ross (TV Series)
as
Self - Guest
- Episode #18.20 (2010) - Self - Guest
2008
Up Close with Carrie Keagan (TV Series)
as
Self - Guest
- Episode dated 2 June 2010 (2010) - Self - Guest
- Episode dated 21 July 2009 (2009) - Self - Guest
- Episode dated 17 January 2008 (2008) - Self - Guest
2010
The Rotten Tomatoes Show (TV Series)
as
Self - Actress
- Prince of Persia: The Sands of Time/Sex and the City 2/MacGruber (2010) - Self - Actress
2010
OrangeBone PSA (Video short)
as
Self
2009
Xposé (TV Series)
as
Self
- Episode #3.225 (2009) - Self
2009
The 35th Annual People's Choice Awards (TV Special)
as
Self
2008
Só Visto (TV Series)
as
Self
- Episode dated 27 April 2008 (2008) - Self
2008
La méthode Cauet (TV Series)
as
Self
- Episode dated 17 April 2008 (2008) - Self
2008
27 Dresses: Movie Special (TV Movie documentary)
as
Self
2008
Richard & Judy (TV Series)
as
Self - Guest
- Episode dated 11 March 2008 (2008) - Self - Guest
2008
The 80th Annual Academy Awards (TV Special)
as
Self - Presenter
2008
Martha (TV Series)
as
Self - Guest
- Episode dated 24 January 2008 (2008) - Self - Guest
2008
The 34th Annual People's Choice Awards (TV Special)
as
Self - Winner
2007
The 59th Annual Primetime Emmy Awards (TV Special)
as
Self - Winner & Presenter
2007
Your Mommy Kills Animals! (Documentary)
as
Self - Grey's Anatomy
2007
13th Annual Screen Actors Guild Awards (TV Special)
as
Self - Winner
2007
The 64th Annual Golden Globe Awards (TV Special)
as
Self - Nominee
2007
The 33rd Annual People's Choice Awards (TV Special)
as
Self
1995
The Oprah Winfrey Show (TV Series)
as
Self - Guest
- On Location: Oprah on the Set of Grey's Anatomy (2006) - Self - Guest
- Episode dated 10 March 1995 (1995) - Self - Guest
2006
The 58th Annual Primetime Emmy Awards (TV Special)
as
Self - Presenter
2006
37th NAACP Image Awards (TV Special)
as
Self
2006
12th Annual Screen Actors Guild Awards (TV Special)
as
Self - Nominee
2005
2005 American Music Awards (TV Special)
as
Self - Presenter
2005
Young Hollywood Awards (TV Special)
as
Self
2005
The Tony Danza Show (TV Series)
as
Self - Guest
- Episode #1.155 (2005) - Self - Guest
2005
Last Call with Carson Daly (TV Series)
as
Self - Guest
- Episode dated 10 May 2005 (2005) - Self - Guest
2005
Total Request Live (TV Series)
as
Self - Guest
- Episode dated 10 May 2005 (2005) - Self - Guest
2004
E! True Hollywood Story (TV Series documentary)
as
Self
- Scream Queens (2004) - Self
2003
The Late Late Show with Craig Kilborn (TV Series)
as
Self - Guest
- Episode dated 7 April 2003 (2003) - Self - Guest
2002
Crossing Over with John Edward (TV Series)
as
Self
- Episode dated 8 August 2002 (2002) - Self
2000
The Teen Choice Awards 2000 (TV Special)
as
Self
1998
Woof! It's a Dog's Life with Matthew Margolis (TV Series)
as
Self
- Episode #2.8 - Self
1994
Late Night with Conan O'Brien (TV Series)
as
Self - Guest
- Robert Klein/Katherine Heigl/Squirrel Nut Zippers (1995) - Self - Guest
- Norman Lear/Katherine Heigl/Gene Pompa (1994) - Self - Guest
Archive Footage
2008
Entertainment Tonight (TV Series)
as
Self
- Tonight- Here- (2017) - Self
2022
Staunch T.V. (TV Series)
as
Self
- The Paper Brigade (1996) The Not So Wonderful World Of Disney (2022) - Self
2012
Grey's Anatomy (TV Series)
as
Dr. Izzie Stevens
- Leave a Light On (2020) - Dr. Izzie Stevens (uncredited)
- My Shot (2019) - Dr. Izzie Stevens (uncredited)
- Flight (2012) - Dr. Izzie Stevens (uncredited)
2018
Ok! TV (TV Series)
as
Self
- Episode #3.139 (2018) - Self
- Episode #3.111 (2018) - Self
2017
Access Hollywood (TV Series)
as
Self
- Episode #21.150 (2017) - Self
2014
Extra (TV Series)
as
Self / Self - State of Affairs
- Episode #23.150 (2017) - Self
- Episode #22.209 (2016) - Self
- Episode dated 31 January 2015 (2015) - Self
- Episode #21.71 (2014) - Self - State of Affairs
2012
Flirting with Danger (Documentary)
as
Self - The Ugly Truth
2012
Made in Hollywood (TV Series)
as
Self
- Freeze (2012) - Self
2010
Live from Studio Five (TV Series)
as
Self
- Episode #1.127 (2010) - Self
2008
The Factor (TV Series)
as
Self - 'Pinhead' (segment "Pinheads & Patriots")
- Episode dated 12 June 2008 (2008) - Self - 'Pinhead' (segment "Pinheads & Patriots")
2008
Mon clown (TV Movie documentary)
as
Self
2008
Cinema 3 (TV Series)
as
Self
- Episode dated 8 March 2008 (2008) - Self
2007
Come Rain or Come Shine: From Grey's Anatomy to Private Practice (TV Movie)
as
Dr. Izzie Stevens
2007
Grey's Anatomy: Come Rain or Shine (TV Movie)
as
Dr. Izzie Stevens
2007
Anatomía Unplugged (TV Movie documentary)
as
Dr. Izzie Stevens
2007
Grey's Anatomy: Every Moment Counts (TV Special)
as
Dr. Izzie Stevens
2006
Grey's Anatomy: Complications of the Heart (TV Movie)
as
Dr. Izzie Stevens
2006
Getting Into Grey's Anatomy (TV Movie)
as
Dr. Izzie Stevens
2006
Grey's Anatomy: Under Pressure (TV Movie)
as
Dr. Izzie Stevens
2006
Grey's Anatomy: Straight to the Heart (TV Movie)
as
Dr. Izzie Stevens
2001
Orgy: Opticon (Video short)
as
Self
References
Katherine Heigl Wikipedia
(Text) CC BY-SA